'There are overpriced spaces by the roadside and pedestrian zones in Kazan'
Commercial real estate market experts about new formats, expensive municipal land and replacement of tenants

New formats of flexible offices and co-working spaces, redevelopment of sites, development of street retail spots and division of big areas into pieces for small-scale commerce and services are key trends of the Kazan commercial real estate market this year. At the same time, as expert notes, the profitability of sites in some segments reduced whereas payback terms increased. Read more in Realnoe Vremya's report.
Special demand for areas below 100 square metres
The commercial real estate market of Kazan keeps its activity despite the seasonal summer lull when there aren't big rises and sudden falls. As experts note, though the economic efficiency of facilities somewhat reduced and the payback term increased, the demand is still high — both for offices and trade spaces. Each of these segments have their own trends conditioned by both the state of the market and tenants and buyers' requirements.
According to President of the Tatarstan Guild of Realtors Anastasia Golyasheva, spaces at 100 sq m are popular in Kazan. They are usually used for foot outlets, offices and mainstream beauty bars. The cost of a square metre is a series of factors: the location, layout, the entrance and renovation. As the expert noted, basement floors with no sign of renovation or attic spaces are usually offered for 400 rubles. Hangars and warehouses are rented for 200-600 rubles, it is areas from 1,000 square metres and more. First-line, first-floor spaces, crowded and renovated places are rented for 1,500-2,500.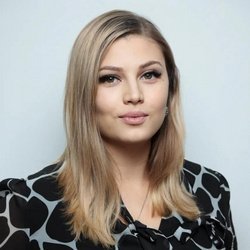 Tenants look for spaces for office mainly in the centre of Kazan. It is usually small facilities with a separate entrance, noted Vice President of the Guild Andrey Savelyev:
"Class A and B+ office at quality business centres as well as small offices at 50-60 square metres but with parking lots are in big demand. It is mostly Vakhitovsky, Novo-Savinovsky and Sovetsky districts. Of course, the first two districts are the most popular request from potential tenants."

The availability of parking goes to the forefront on the list of office tenants' requirements, the expert noted: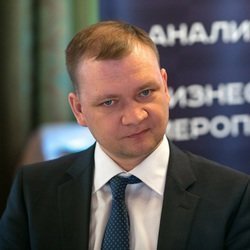 The developer focuses on infrastructure of residential complexes
The so-called finished rent businesses are, first of all, in demand in commercial real estate properties. These are spaces that big federal retailers such as Magnit or X5 Retail Group usually lease. The rent rates stay at the same level like during the coronacrisis. For offices, it is 400-500 rubles for Class C and 1,500-2,000 rubles for Class A and B+. The rate for commercial spaces is a bit higher — from 1,000 to 3,000 rubles per square metre.
"There was some outflow in shopping malls, but in general the niche is already filled by other tenants. Even though many brands are gone, stores continue operating under a different name or new brands come," Andrey Savelyev noted.

The developer's focus on infrastructure of residential complexes at design stage is a new novelty. Commercial facilities are located considering target audience, spaces and technical characteristics. The issue what goals the first non-residential floors in residential complexes will have and what business the area will be given to used to be resolved with whatever funds remain, notes Vice Director General of A-Development Vladimir Shaykhiyev:
"The case is that the price for a square metre of a housing is fixed thanks to the correct infrastructure when a residential complex is provided with all the essentials from the very beginning. Many developers start to more conscious about filling non-residential areas with tenants to avoid a situation with eight pharmacies and three alcohol stores but without a bakery on one territory because no kitchen hood was designed in the project. Now this tendency is developing very well and the future lies with it. Residents of new-builds need at least groceries at hand and chain stores."
Also, the expert reminded that new, federal developers are entering the market of Kazan, they are going to implement housing projects, which in turn will create new commercial areas.

Anastasia Golyasheva also talks about it: "We actively sell and rent commercial areas — we choose a tenant before the purchase. This is trendy now and minimises an investor's risks."
"The market offers fewer options"
A proper appearance of spaces is another trend that has formed in the Kazan business community in the last years. Areas with good finishing in new buildings are in demand. As brokers note, if some 10 years ago a tenant could be offered any area, the price was the main issue, today basement or semi-basement floors rarely arouse interest and can stay idle for long even with a low price tag.
This is why many owners now resort to redevelopment to bring a new lease of life to old real estate properties — they are transformed into warehouses or apartments. "A very successful project in this respect was implemented on Bulak Street where Russian Seasons appeared instead of an old non-residential building. The first floor is for offices, the second floor is the apartment hotel. Moreover, today the hotel business of Kazan really needs new sites, we see a huge deficit in this sphere," Savelyev noted.
"There will always be demand for commercial property because the market offers fewer options. If rent rates haven't almost changed, prices for commercial facilities have increased significantly because the prime cost of construction has notable risen. There has been seen a slight decrease in rates in core and shell options and a longer payback period for owners. Today it is about 8-12 years buyers take into account before joining a project or buying some space. Moreover, rates must be competitive. Consequently, lessers have to lower the price from the beginning and then index the price to reach the payback," added Anastasia Golyasheva.

According to her, today few businesses decide to own a property: "Medicine, chain stores usually rent a space. Though many years ago Magnit used to buy areas, now it is a hundred per cent rent.2
Various services that provide information about requests coming from citizens come in handy to lessors — who and what looks for at a location. "Consequently, one can do renovations for some lessor given these requests and accelerate the delivery. Also, now it became popular to buy big areas and share them. 500,000 square metres are often cut in small spaces, 7-8 areas and then sell them. For instance, for alcohol stores, tobacco stores, groceries or services," explained the interlocutor of the newspaper.
Vladimir Shaykhiyev also talks about this tendency: "This is a very justified story and many also took this road. This is profitable, including from a perspective of rent rates, they are anyway above the market there. Take, for instance, such an underestimated location as Salavat Kupere residential complex. It seems to be in the outskirts but in fact the rent rate is 1,500 rubles per square metre here. The case is that demand for small areas seriously exceeds supply."