'It's a momentous decision. The ice has broken in our relations'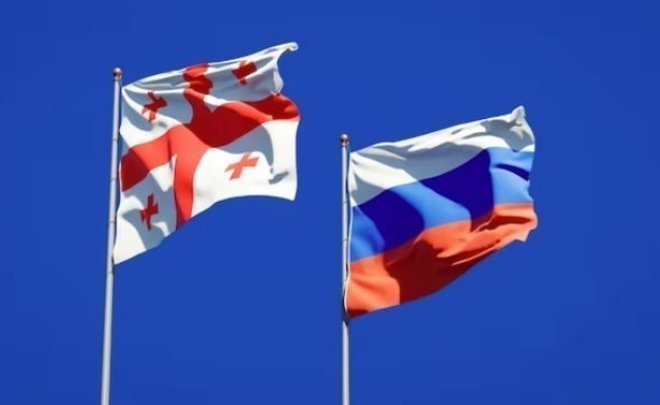 "Safety aspects should be considered and be cautious when visiting this country"
President of Russia Vladimir Putin made a "momentous decision" on 10 May — he cancelled visas for citizens of Georgia from 15 May 2023 and simultaneously lifted the ban on Russian airlines from flying to this country. It should be reminded that the visa-free regime between the countries was cancelled after the conflict in 2008. Then Georgia unilaterally imposed a visa-free regime for Russians in 2012.

At the same time, the Russian Ministry of Foreign Affairs cancelled the recommendation for Russians to abstain from travelling to Georgia on 21 June 2019.
"That being said, safety aspects should be considered and be cautious when visiting this country," noted the ministry's official spokesperson Maria Zakharova. "The decisions on the resumption of air travel and the introduction of the visa-free regime for Georgian citizens' short-term trips to Russia made by the president of the Russian Federation are in line with a consecutive simplification of conditions of communication and contacts between citizens of Russia and Georgia despite the absence of diplomatic relations."
As RIA Novosti news agency says citing the Russian Ministry of Transport, Russian airlines are already preparing to resume flights to Georgia. According to plans, seven direct flights from Moscow to Tbilisi and vice versa are going to be operated every week. The Association of Tour Operators of Russia said that they can be launched until late May. Tour operators are ready to start selling tours to Georgia two or three weeks after the opening of flights.
Georgia's reaction and reciprocal measures
However, these decisions caused an ambiguous reaction in Georgia itself. President of the country Salome Zurabishvili called this a provocation.
"It is another Russian provocation! The restoration of direct flights with Georgia and cancellation of the visa regime aren't allowed while Russia continues its aggression against Ukraine and occupies our territory!" she wrote on Twitter.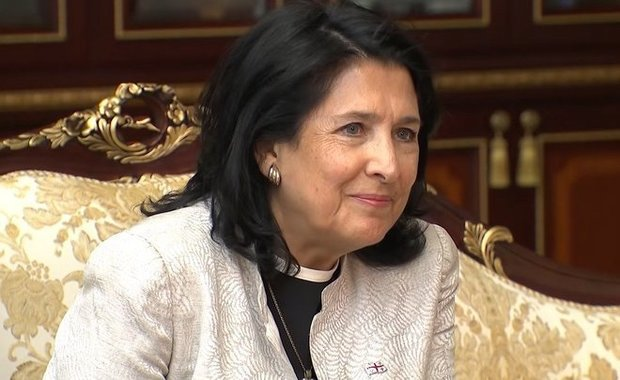 In reply, the Georgian leader offered the Security Council to consider introducing three-month visas for Russians.
Meanwhile, the opposition thinks that Georgia should refuse the resumption of direct flights.
"We are waiting for the first statement from the administration that the authorities won't permit the restoration of direct flights with Russia while Russia is under sanctions if, of course, they didn't decide to miss the chance of obtaining the status of candidate for EU membership," claimed opposition deputy from Lelo party Salome Zurabishvili.
At the same time, Georgia's Vice Minister of Economy and Sustainable Development Mariam Kvrivishvili claimed that all Russian airlines that hadn't been imposed sanctions would be able to operate direct flights, however, they hadn't yet been requests from them.
"Our population and everything that strengthens their economies is the priority for our country. It is important to note that up to a million Georgia citizens live in Russia and this decision will help them travel to Georgia, their connection with the homeland and of course, this will make their communication with their family members easier," indicated Kvrivishvili.
"Russian Georgians' voices have been heard"
Chairwoman of the National and Cultural Autonomy of Georgians in Kazan Maya Khukhunashvili commented on the decision to cancel visas for Realnoe Vremya: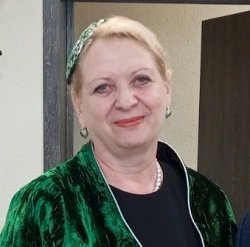 According to Khukhunashvili, there is a role of the Federal Georgian National and Cultural Autonomy in Russia holding forums for the third year in a row in the decision to cancel visas. This year the community gathers in Georgia on 12-14 May.
"We adopted a resolution as early as two years ago where we addressed both the government of the Russian Federation and the administration of Georgia to accept our proposal for cancelling visas and resuming flights, which were cancelled in 2019. Head of the autonomy Davis Tsetskhladze has repeatedly voiced these proposals on TV in Georgia. I think we have a merit in making today's decisions, Russian Georgians' voices were head," notes Chairwoman of the National and Cultural Autonomy of Georgians in Kazan Maya Khukhunashvili.
"The ice has broken in our relations. Both our historical homeland Georgia and Russia where we live and brought up our children are precious for us. These countries are very beloved and significant for us. We think some movement forward, communication will start with the cancellation of visas. Everything starts with popular diplomacy, and then politicians will start to communicate."
Khukhunashvili noted that the Georgian autonomy received the decision of the Russian authorities with encouragement.
"I think that intergovernmental relations are improving because visas have stayed for many years. We should pay attention to the president's today's decree. Yesterday he addressed the Georgian people on Great Victory Day, it is one for all peoples. We had a lot of things in the past that unite us, and this is how it should be nowadays too," concluded Khukhunashvili.
Tatarstan