Why did they start to return Russia to international sport en masse?
We are considering all versions, including conspiracy theories
The end of April turned out to be very generous with the return of Russian athletes to international competitions. Besides sambo, boxing and fencing that returned during the first year of the special military operation, the comeback of rowing and canoeing, table tennis, judo and taekwondo was announced last month. But nobody can compete in team events Minister of Sport Oleg Matytsin claimed in a talk with President of Russia Vladimir Putin. Realnoe Vremya's sports staff's journalist Jaudat Abdullin is looking for some sense in what's happening.
Not a penny in the pocket
Our newspaper has repeatedly written about the reasons for the return of sambo and boxing to the international arena, these sports are united by the activity of Russian presidents in international organisations, plus financial assistance of state corporations Rosneft and Gazprom respectively. The return of fencing also looks quite logical because the long-term work of President Alisher Usmanov who both ruled and sponsored the federation couldn't help but have an impact, which did nothing but created pro-Russian lobby in the federation's administration. The animosity of our opponents who refuse to hold tournaments with Russian athletes or sabotage their visit and cannot oppose directly isn't surprising.
There is some logic in the return of taekwondo too, we talked about it earlier because the team has Tatarstan athlete Rafael Kamalov who is going to be the first Tatarstan athlete in international competitions since the start of the special military operation. However, to be fair, Tatarstan juniors Daniil Shirkovsky (last autumn), Emir Amirkhanov and Virineya Maximova (at the recent European Championship in Israel) won medals.
Now rowing and canoeing, judo and table tennis are back. However, not all the athletes can compete. Eight athletes among the judokas won't be allowed to international competitions because of their support for the special military operation. But this is an advantage compared to the fact that no winter sport has return to the international arena yet, same figure skaters and hockey players have missed the second season now. The same is for bandy with very few athletes, the sport itself is not Olympic and a Russian man was the federation's president for a long time. But bandy isn't returned whereas rowers and judokas have received the green light. Why?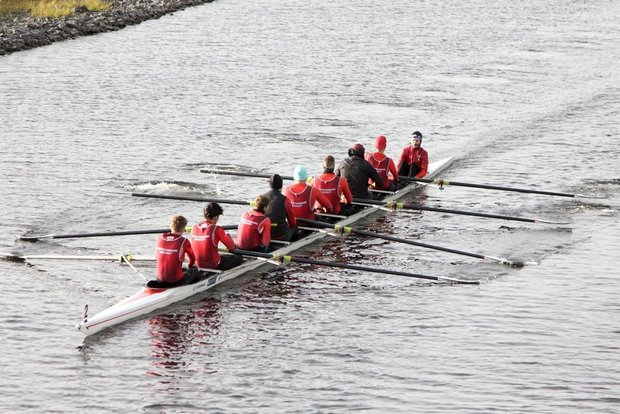 Perhaps, is Poland the matter?
I will say in advance that I am only happy about this return and I would through caps into the sky because of the overwhelming amazement if, as Bunsha said when performing Ivan the Terrible, I wasn't torn by opaque doubts. Ukraine, by the way, has already reacted to the return by boycotting the World Championship slated, take a note, for November in French Montpellier. In other words, if starts in six months, there is a mixed European team competition before this event in July in Krynica-Zdrój, Poland that is going to host numerous European championships held within the 3rd European Games this year. There is rowing and canoeing, table tennis, taekwondo and fencing, and all Olympic sports hosted at the 2023 European Games will allow qualifying for the Olympics in Paris. And Ukraine isn't ready to boycott the competitions in a country that's its strategic ally.
Now Poland hates Russia, like it did throughout our common history during which the countries repeatedly warred. This was perceptible as early as last season when all Polish players left Russia's championships: basketball players Mateusz and Marcel Ponitka, volleyball players Bartosz Bednorz, Dmytro Pashytskyy, Malwina Smarzek, football players Rafal Augustyniak, Grzegorz Krychowiak, Sebastian Szymański, handball player Mateusz Piechowski. Only Maciej Rybus left but he had a huge contract with Spartak, a local wife, two children and 10 years of living in our country. For the Polish, it is an analogue of Gogol's Andry Bulba, and they excluded Rybus from the national team before the 2022 FIFA WC. There was a similar flight from Russia among Ukrainians too.
Nobody knows what the situation is going to be like in Poland from June to July during the European Games, after the assumed escalation of the conflict in Ukraine. But we already have a cold conflict between Poland and Russia that has reaching the boiling point, after the events in a school of the Russian embassy. We already see how Poland is creating a coalition of countries that are against the return of Russia and Belarus to international sport. And Ukraine doesn't intend to boycott the European Games in Poland even though Russians might compete there. This is why it isn't ruled out that Russian athletes en masse will refuse to compete in Poland where nobody guarantees safety. This will be received by the West with satisfaction: "You see, we returned them but they refuse to compete themselves, wild people!" And all the responsibility from the IOC is lifted, like "the Polish launched an initiative, Russians were scared, we have nothing to do here."
Poland and inaction of Russian authorities and propaganda
Before WWII, Poland either united with Hitler to loot Czechoslovakia together or fought against it, during the German occupation. Absolutely different stories of football players from Poland's national team during those years confirm this fact. In particular Marian Spoida was shot by employees of the People's Commissariat for Internal Affairs near Katyn in 1940, whereas many of his teammates fought with Germans in the future. For instance, Edmund Giemsa who was called up to the German army deserted to Polish war gorillas. Józef Gaben became a member of the Opposition. Antony Galetski fought for Tobruk together with the Home Army, his football teammates Walter Bora, Jan Wasevich, Boleslaw Gabovsky joined Anders' Army as well as Gerard Wodarz, Teodor Peterek who joined this army after being in captivity as former Wermacht soldiers.
At the same time, ethnic Germans from Poland chose the side of their historical homeland. Leonard Pentek emigrated to Germany where his son Joseph was born, Denmark's renowned national team coach Sepp Piontek. Józef Klotz and Sigmunt Krumholtz were Wermacht soldiers. They became Volksdeutsche after Polish football players Walter Brom, Evald Ditko, Karol Kossok, Friedrich Szerfke joined Hitler troops. Wermacht officer Szerfke frankly tried to help his former football teammates and helped to save the lives of Boleslaw Gender, Michal Fliger, Marian Fontovich.
On the other hand, Antony Lyko, Leon Sperling and Sigmunt Stoiermann died either in the ghetto or in concentration camps, Józef Korbas did in a death camp in Auschwitz.
In other words, it is quite a contradictory story at the end of which Poland turned out to be on the right side becoming the USSR's real ally in the fight against Nazism. Not like, for instance, Finland that at the crunch time simply pretended it was also against Nazism. No, Poland won the right to be proud of the victory in 1945 at the expense of millions of lives of its citizens. This is why Russians took the events of the Massacres of Poles in Volhynia and Eastern Galicia in 1943 to heart when ancestors of today's Ukraine killed Polish people in 1943 killing about 50-60,000 people.
It is interesting why Volodymyr Zelensky didn't apologise to the authorities and people of Poland for the actions of those whom he is now actively praising. Why Russia didn't use the principle of divide and rule and even didn't try to remind wildly tortured Polish people's grand and great-grandchildren that now they sympathise with Ukraine, kissing descendants of Bandera followers so that even their tooth fillings fall out. The 80 years that have passed since that day are such a short period of time that these victims' grandchildren, great-grandchildren are alive. Is it hard for our propaganda machine to remind some of them — via email, social media — about these awful days?
For understanding, Krakow is going to host the European Games that Soviet troops liberated at the expense of tens of thousands of human lives, but Ukraine tries to present this as if they liberated the city because soldiers of the 1st Ukrainian Front were fighting there. Can't we remind that today's Ukraine isn't the soldiers of the Ukrainian Front, it is different. It is so different that on 5 March 2021 the local administration of Ternopol named a local stadium on 15, Stepan Bandera Street after Roman Shukhevich. It didn't remember that it is the leader of those young men who staged the massacre. Sadly, the inaction of Russian political elite and propaganda of the last decades is leading now to the situation that modern-day Polish people hate the country of their liberators and kiss the grandchildren of their killers.
Reference
The author's opinion does not necessarily coincide with the position of Realnoe Vremya's editorial board.
Tatarstan