Galina Sharafutdinova: 'The demand for street food in Kazan will grow'

Russia's restaurant market has changed in recent years, canteens have gained popularity in line with fast food and food delivery services. Russians have started to choose foot outlets with an affordable price tag — a tendency that is seen now in all service areas. As a result, Russians' expenses on canteens and fast food have grown by 6% on average. The rise in popularity of this segment is observed in Kazan too, Realnoe Vremya's interlocutors note and forecast the development of street food. Read more about these and other trends in the restaurant sector in our report.
Affordable food outlets on trend
Restaurants and cafes have noted grown popularity of canteens together with fast food in recent time. Companies billions of turnover in this segment operate in the Russian market — its players paid attention to Kazan too. The trend intensified during the pandemic, in 2020, when restaurateurs focused on the speed of providing a service and low food prices. Though cafes and restaurants didn't lose their client, many consumers voted with the ruble in favour of more affordable places. Moreover, the format of canteens has changed now, notes Director General of the Tatarstan Association of Restaurateurs and Hoteliers Galina Sharafutdinova: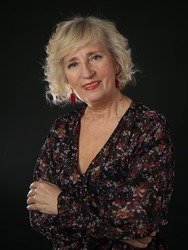 Expensive restaurants and cafes are often concentrated in central streets of the capital that are popular among tourists. Canteens and small low-cost food outlets develop more actively in dormitory areas, however, there are some in the city centre too.
"The understanding of gastronomy in its full meaning is the main and growing trend in Kazan. Today gastrobars and gastrorestaurants, that's to say, those enterprises that provide a signature cuisine, that are popular among citizens and guests of Kazan. The demand for affordable canteens has been shaped and is going to stay in the next few years," thinks the head of the association.
The street food segment in Kazan is yet underdeveloped, specialists note. The absence of suitable spots in traffic, gaps in legislation and the short summer season are the reasons. The interlocutor of the newspaper notes that there haven't yet been created laws in Russia that would permit food trucks to move from one location to another without any obstacle.
"However, the demand for street food will grow, young gastronomic enthusiasts who will successfully occupy this niche to make street food quite a normal occurrence in our cities are appearing," Galina Sharafutdinova is convinced.

Mid-segment restaurants under threat
Owners of mid-price restaurants are in a tough situation in current conditions, said Vice Director of A-Development Vladimir Shaykhiyev: "They are at risk today. Prestigious, expensive establishments have kept their positions, whereas the middle class is turning back to canteens. We confirm this, many shut down. At the same time, canteens develop well, constantly look for new sites to open — it is like chain brands like Kind Canteen and Home Canteen operating in Kazan since 2017 and already has about 10 outlets offering clients Halal food, which is very claimed today."
At the same time, the demand for suitable areas to open food outlets constantly grows, the speaker noted. The space must comply with the level and status of the would-be establishments. And this story hasn't been about areas in blocks of flats recently — today restaurateurs try to avoid residents' possible indignation. Many Kazan citizens dislike neighbouring a food outlet — there are complaints because of food delivery, noisy clients or cooking aromas:
"If we are talking about cafes, ideally, it is separate areas in building of 100-250 square metres, but canteens, of course, choose bigger places. Moreover, canteens choose locations both in the centre of Kazan and in dormitory areas," Vladimir Shaykhiyev added.

Canteens just recently were considered as options to have a lunch, now this catering format expanded its borders among Kazan citizens — it is popular as a place for breakfast before work or dinner too, experts of the sector say.
Moreover, the status of the establishment doesn't influence the property agreement, the newspaper's interlocutor notes: both owners of restaurants and canteens lease an area, as a rule. The price starts with 500-600 rubles per square metre and reached 1,500 per square metre. In the case of public catering establishments, there are certain risks for a business, while the leasing format allows, for instance, quickly changing the location or close the establishment without significant damage, the expert explains. Also, chain canteens are expanding on quite a large scale today. And given the areas and investment, buying real estate would turn out quite an expensive pleasure for low-cost establishments.
The interlocutor of the newspaper also indicated a new tendency in food outlets in Kazan — the appearance of establishments that don't resemble either canteens or restaurants in the market — it is fast food points that at an advantage today both in service maintenance and a menu with reasonable prices.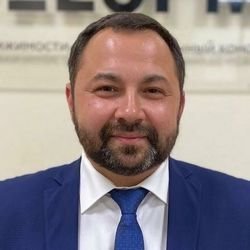 Kazan ready to surprise with its hospitality again
Meanwhile, the republican capital's public dining market is actively preparing for the summer season and a mass inflow of tourists:
"Tatar cuisine restaurants are preparing first of all — they are elaborating a new interpretation of dishes, preparing special offers and sets to show the whole national colour so that as many Kazan guests as possible get acquainted with Tatar cuisine," says Galina Sharafutdinova. "In general we can say that cafes and restaurants in Kazan are waiting for the tourist season eagerly, preparing beautiful summer terraces and doing their best to make sure each of the formats is in demand and affordable for visitors."
This year Kazan is ready to surprise thousands of guests with its hospitability again. Also, quite a big number of new players have appeared in the market in the last year who don't give way to establishments of Moscow and Saint Petersburg. The newspaper's interlocutor singled out establishments on Nikolay Stolbov and Kremlyovskaya streets, which are becoming a point of attraction for foodies, Cheese Factory by famous Russian restaurateur Arkady Novikov, Eshak Oriental cuisine restaurant — a project of actor Sergey Svetlakov and Alba Group, L`Elephant French bistro and Italian Gina restaurant. At the same time, it is planned to open new national cuisine projects, and there are heard ideas of creating a Pan-Asian and Russian cuisine restaurant. "The market is finally alive and on the rise — we see positive dynamics," the director general of the association notes.

Not only restaurateurs from big cities are interested in the Tatarstan capital's restaurants. Restaurateurs from Kazakhstan, Uzbekistan, Turkey are considering Kazan as a site for their brands.
Food outlets are increasing in Naberezhnye Chelny besides Kazan — the city ranks second after the republican capital in the level and number of food establishments. By the way, the republican Association of Restaurateurs opened an office in the city, and its members focus bet on gastronomic tourism. Almetyevsk and Yelabuga don't fall behind as another tourism centre of the republic, restaurant businesses are also actively developing here.
"Cuisine is a must have! Local entrepreneurs should keep up with the times to be in on trend and give people a modern, quality product. While we, in turn, are always ready to help them in this direction," stressed Galina Sharafutdinova.
Tatarstan