Whoosh founder Dmitry Chuiko about Kazan: "In fact there is experience that can be transmitted to everybody'
"I know that colleagues in Tatarstan appreciate the job done very much and try to make sure their example is quite illustrative so that other cities can take it into account"
Kazan has everybody to transmit its experience of cooperation with e-scooter sharing services across Russia, believes founder and CEO of Whoosh Dmitry Chuiko whose service recently started operating in the city. In an interview with Realnoe Vremya, he explained how the work with authorities of the Tatarstan capital was done, why a developed, big and simply approved parking chain for e-scooters was important and how the scooter sharing service was trying to change the position of Naberezhny Chelny that had been opposing the trendy transport since last year.
"We have always had an agreement in Kazan"
How is the work with the Kazan authorities going now? What's their position? What's your position? What do you want to get from them?
Work is work. It is normal like in most cities. Authorities have their own priorities, their understanding. We highly appreciate the stance of the authorities, care about citizens, particularly the care to make sure everything is safe. We, in turn, do a lot to make it really work like the city wants it, so that it organically fits in the city. There is a dialogue, we try to find different solutions in this dialogue, sometimes creative, sometimes not really creative, sometimes banal. We work, understand all the difficulty of this work. There is a good attitude. The most important thing is that there is a dialogue, the most important thing is that we hear each other, the most important thing is that we find solutions in the end. It is very valuable.
You have a taskforce. What's the expected results of its work? An agreement?
We have always had an agreement in Kazan. It was both last year and in 2021. We work a lot to correctly regulate the use of parking, where this parking areas should be, where limited speed zones should be, where a restricted zone must be and so on. We and our colleagues from the Executive Committee and traffic police always try to find some balance so that both the interests of scooter users and those of people in the city are met. As usual, a document regulating the operation of the service in the city at local level considering federal legislation must be the result. Clearly, this takes some time.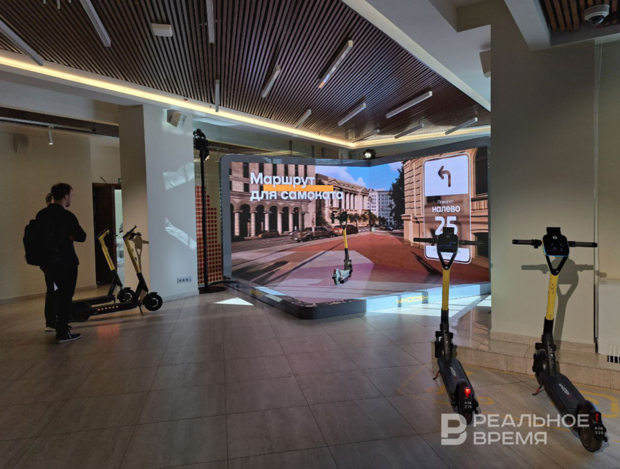 What about parking? You want 2,000, whereas they give much less.
Our service model is so that in a zone we are in we try to make it work like transport. We need the parking to be approximately every 200 metres. It is a micromobility transport. It is hard to use it as micromobility transport if the closest parking is several kilometres from you. You simply won't go there: one will unlikely want to walk for 2 kilometres to ride 5 kilometres. This is why, of course, we need more parking areas to provide precisely the transport model. We are working both with the Executive Committee and some private territories, private businesses to expand the parking network and make it bigger, more available, cover more and more space. Last year we had some amount of parking areas, we are actively working to increase their number. There is certain procedure, the Executive Committee asks us to go through it — we are going through it. We are trying to find some joint solutions so that this procedure is optimised, so that we can go through it faster in some parts.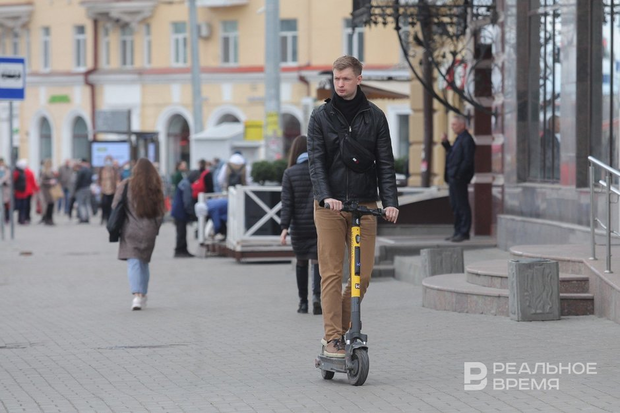 How many parking areas will you have this year if it is not a secret?
Our target is to get closer to at least 1,000-1,500 parking areas. We are doing our best to get closer to this number. Hopefully, we will do it. We see huge potential, the demand from citizens is huge too. Consequently, our task is to precisely provide infrastructure to correctly meet the demand, so that everything we do is safe for service users and other citizens.
Approximately how many e-scooters will Kazan have?
It is hard to say now how many e-scooters there will be in Kazan. Of course, it will depend on the number of parking areas we will agree on. If we increase the number of parking areas, there will be more e-scooters. Now we go by at least last year's numbers.
UPD: the e-scooter sharing season opened in Kazan a day after the interview, and the city authorities announced officially that in 2023 the network of parking areas would expand more than three times — from 500 to 1,5000. Whoosh will provide 2,800 e-scooters, Yandex Go will 2,400 and Urent will 2,300.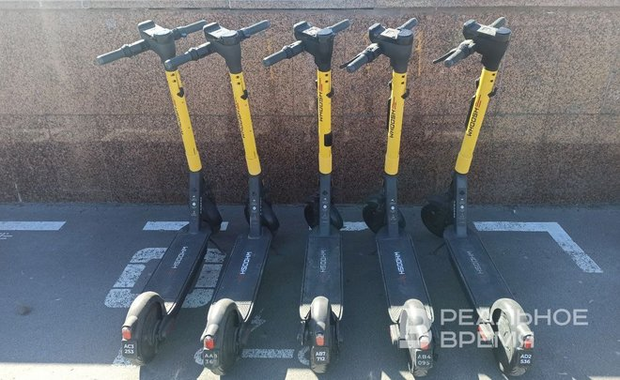 "I am sure Kazan also has things to share"
Moscow has its own unique experience, Saint Petersburg presents its own today. What's the probability that Kazan will have its own experience it can transmit across Russia?
I think the probability is big enough. I know that colleagues in Tatarstan appreciate the job done very much and try to make sure their example is quite illustrative, so that other cities can take it into account. In fact there already experience that can be transmitted for everybody. I don't know, perhaps our colleagues couldn't deliver a speech, come today. In general this place was created to discuss and find some optimal solutions existing in some cities. And we managed to find some solutions that work faster and more efficiency in some cities. Unfortunately, neither did they manage to come. Petersburg was here. Mr Vanchkov talked about their experience. I am sure Kazan also has things to share. We will be glad if our colleagues from the Executive Committee will share it with us. Maybe next time if not now.
What steps should the Kazan Executive Committee should take to make e-scooters more available transport for citizens?
Of course, infrastructure is important. The quality of service we, in turn, try to maintain is important. The infrastructure such as both parking and bicycle lanes, division of transport traffic. But you know, here it is a chicken and egg problem, what's first. We see what's happening in most cities: e-scooters appear first, infrastructure does next. When there is often no infrastructure, you come to the city, say: "Listen, let's do something." The city says: "Listen, we don't have such demand from people now, in other words, bicycles aren't very popular, we have several lanes, several enthusiasts use it." And when the service starts to develop, we come with specific data: look, such-and-such number of people uses this street a day, they come from here to there and if we make a bicycle lane together, we are ready to help you with data and so on. Please, let's pay attention.
This is spelt out in the transport sector development strategy and in a number of other documents coming from the federal centre. It seems that probably there are possibilities to do it. Perhaps, there aren't always enough resources, time. Hopefully, the problem of infrastructure will be solved more actively with time, with the development of the sector, a greater number of rides, e-scooters and so on.
"We hope Naberezhnye Chelny will ride e-scooters"
This time infrastructure is about Naberezhnye Chelny that made the absence of infrastructure the main argument against e-scooters besides the alleged opposition of citizens. What about Naberezhnye Chelny? Have you made an attempt to start working in the city this year?
We continue making attempts, establish a dialogue there and explain the city, prove with numbers, prove with examples of other cities with similar infrastructure or even worse infrastructure that the service can operate there. We hope we will anyway strike a balance with the city in the future and Naberezhnye Chelny will ride e-scooters.
What should citizens understand? Why is it good to have a developed network of e-scooters and parking areas?
You know that it seems to me that it is more comfortable for a person when there are more functions that you need to perform are close to your place or office. When you're far, you spend more time on transport, consequently, you manage to do less, there is more stress and so on. So what we do allows reducing travel time, that's to say, you get access to more functions you can do: some service, business errands and so on. You can get to a place by e-scooter much faster from a place you live and work in. What we see is that people appreciate it more and more.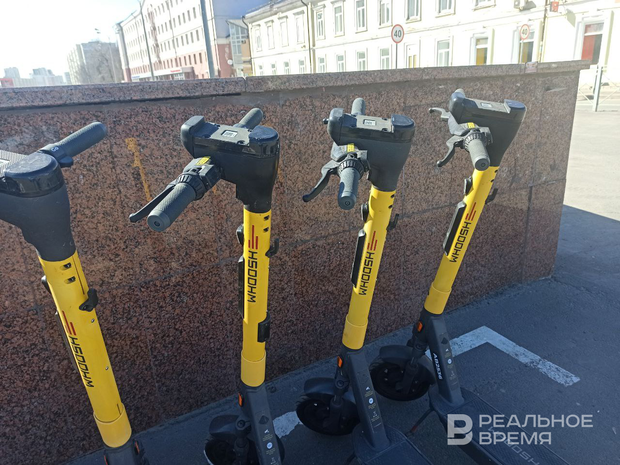 There is some evolution: people used e-scooters first simply to understand what service it was, how to use it, how to leave it, how it rides. And when they learnt a bit about it, they start using it more and more in daily scenarios: "I have things to do approximately there, it is close to my work, it is not very convenient in public transport, I won't find parking for my car, I will rent an e-scooter and go. We see the number of rides per active user grow. Last year, it increased by 40%. This means that more and more people are adding it to their daily scenarios.
Tatarstan