Size of Kazan Helicopters' net assets almost doubled — to 42 billion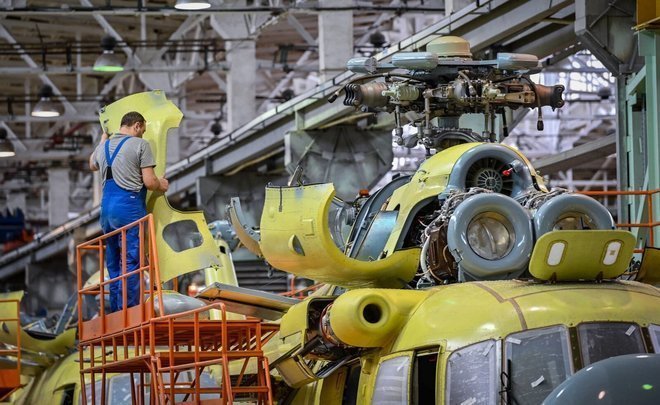 Size of Kazan Helicopters' net assets has doubled

Kazan Helicopters plant has published a report on the value of net assets, which as of 31 December, 2022 amounted to 42,228,310,000 rubles. According to these data, the size of Kazan Helicopters' assets has almost doubled over the year — it was 23,784,861,000 rubles in 2021. Net profit for the same period was 1,1 billion with revenue of 27,8 billion.
Now the company faces the task of import substitution of components and updating of technological capacities for the creation and development of military and civil aviation. Earlier, in March, Kazan Helicopters and the Kazan Aircraft Production Association was visited by Rais of Tatarstan Rustam Minnikhanov and CEO of Rostec Sergey Chemezov. Both plants produce civil airliners, strategic missile carriers, helicopters of various classes, which are of great importance for the transport system and the national security of the country.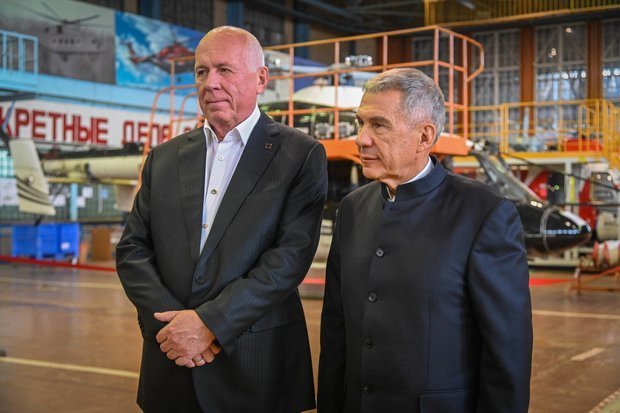 During his visit to the Kazan Helicopters, Chemezov checked the progress of work on the import substitution of foreign systems in the Ansat helicopter. The replacement of the Canadian-made engine with the domestic VK-650V from UEC-Klimov was discussed — the layout was presented at the site.

A major contract on the line of sanaviation
"The supply of VK-650V prototype engines for assembly and preparation for flight tests of the Ansat helicopter is scheduled for the end of the third quarter of 2023. In 2024, it is planned to obtain a type certificate and carry out a complex of works to expand the characteristics of the engine, prepare its serial production. The start of flight tests of the import-substituted Ansat is scheduled for the end of 2023," the head of Rostec noted during the visit.
Last year, Kazan Helicopters fulfilled its obligations to customers and set up a delivery plan for the current 2023. Now the plant is working on a major contract in the interests of the National Air Ambulance Service. Kazan Helicopters has been ordered the construction of 86 Mi-8 helicopters for 44,5 billion rubles.
Some of the vehicles will be transferred to the Ministry of Emergency Situations of Russia. Helicopter supplies are also continuing under a contract with the State Transport Leasing Company (STLC) to increase the transport accessibility of the regions.

Since 2017, the holding has supplied 132 helicopters under contracts with the company, including 51 Mi-8MTV-1, 49 Mi-8AMT and 32 Ansat.
Tatarstan