Vyacheslav Miller, Dodo Pizza: 'The most important problem is that the authorities do not have confidence in entrepreneurs'
Tatarstan franchisee of the Russian pizzeria chain — how the industry survived 2022
Despite the turmoil of 2022, the Russian market of fast food restaurants showed growth: trade turnover and average check have almost doubled. In the first six months, Russians spent 55 billion rubles in fast food establishments, or by 16% more than a year earlier. According to experts, the growth of indicators is associated with the withdrawal of visitors from restaurants and cafes to establishments with more democratic price tags. And yet the difficulties have not spared this area of catering. Vyacheslav Miller, Tatarstan partner of Dodo Pizza international network, told about the problems with personnel and imported equipment, as well as what hinders the development of the industry, in the author's column for Realnoe Vremya.
The market shaken at the beginning of spring

We have passed through the previous year unexpectedly well. Although, like everyone else, they were probably preparing for the worst: the special military operation was announced, and sanctions began to attack the country. Then, in anticipation of something worse, we all became wary, grouped and decided to curtail our plans, although we had planned to open several new restaurants in Kazan and Almetyevsk. But, despite everything, revenue showed growth — everything was growing and so were we.
At the beginning of spring, the consumer market was shaken, consumer demand sank, the population was at a loss, many wondered what would happen then, and whether it was worth spending money on entertainment that time or whether it was better to cut costs, buy for the future.
Then many regular visitors of restaurants and cafes switched to home-made meals, to the middle segment, fast food establishments. Although it is worth noting that we also lost a lot of customers when people began to leave Russia.
But to a greater extent, it probably affected Moscow and St. Petersburg. We had fewer of them in Tatarstan, but we still had them. And most often it is the most solvent part of the population who had money to move.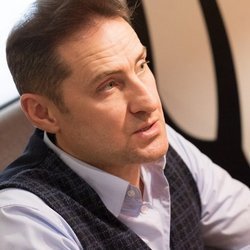 Raising the age limit to solve the personnel shortage

But the pessimistic mood still gave way to some stability, and I note that since about April the demand for this segment of catering in the country has been growing. Today, we need new restaurants to continue to provide and close the needs of the population. Our kitchens are not dimensionless, and the number of orders reaches the point that we had to put three ovens in each.
However, the partial mobilisation that began in the autumn and the flight from it abroad in Russia created a new problem — a huge shortage of personnel. Now we have a shortage of five or six staff in almost every pizzeria.
We mainly employ young people under the age of 35, and now we have had to revise our hiring policy towards expanding the age restrictions to 45 years. Thanks to this, the personnel problem has begun to be solved. And yet it has a place to be.
There are a lot of offers for young people on the labour market today, in addition, state-owned companies have begun to step on the heels of businesses today. They pay pretty decent money, because the market is quite monopolised by these companies, especially for defense industry enterprises and the fuel and energy complex. So the chances of businesses are getting smaller, even despite the constant increase in wages.
Cost of products for the year soared by a third

In 2022, fortunately, there were no big problems in providing our catering sector with raw materials. A certain grain fund has been formed in the country, so we, for example, did not experience interruptions in the supply of flour. But we have moved away from using Italian tomato sauce, according to our recipe it is made from a certain variety of tomatoes of Krasnodar Krai.
And yet the prices of the main products used by pizza manufacturers have been constantly growing — their cost price has risen by 30% over the year. As a result, non-networked projects increased the prices of finished products by the same amount. At the same time, network companies, due to their capabilities and resources, were able to maintain growth for consumers at the level of 10%. In addition to the cost of food, the wage fund has grown very noticeably — for example, it has risen by 20%, plus utilities and other types of expenses have increased by an order of magnitude — on average, also by 10-20%.
As for the other ingredients, there were minor problems with the volumes of chicken meat, but, oddly enough, they were due to the development programmes of our regular suppliers. So, Chelny-Broiler company could no longer cope with the growing volume of supply orders for the players of the Tatarstan catering market and was forced to begin a large-scale modernisation, to put additional lines. As a result, now our chicken producers are increasing their turnover, and the issue with the supply of this type of meat is being resolved.
Nevertheless, Russia today cannot fully meet the needs of businesses in this type of raw materials. As a result, suppliers from Belarus competed seriously with domestic companies.
We have an even bigger problem with cheeses. We also buy almost 60% of the volume of this ingredient from Belarusian manufacturers. The thing is that our enterprises most often use palm oil, and unfortunately there are few cheese producers in Russia without it. Volumes from private cheese factories for the pizzeria industry, of course, are not enough — in a year, it uses several million tonnes of cheese in cooking. By the way, this is a signal to our Tatarstan cheese producers to participate in tenders for the supply of this type of ingredient for pizzerias — we need to force it.
Sanctions play into the hands of Russian manufacturers of catering equipment

Now about the impact of anti-Russian sanctions on the pizzeria business. The restaurants of our chain mainly use American and Italian-made stoves. Now American equipment has definitely disappeared from the market — dealers who were engaged in deliveries to Russia no longer have them on sale, as well as spare parts for them. As for the Italian ones, they are still available, although they are imported by detours, which also affects the final price.
The situation with the wave of anti-Russian sanctions played into the hands of domestic manufacturers of equipment for catering establishments. They almost immediately responded to the demands of the market and began to go into this area. If earlier, due to the high Western competition, they had some timid developments, now more and more actively enterprises are working through the requests of domestic businesses. So in our new pizzeria, which we are opening soon in Kazan, we will use new Russian ovens.
In general, problems with equipment and food supplies, the rise in price of a number of basic ingredients, including flour, could not but affect our pricing policy. In 2022, we had to raise prices in the range of 10%, a number of our market partners increased the cost of their products by almost a third, there are entrepreneurs who were forced to raise prices from 30% and above.

If the law is for businesses, then it needs to be discussed with businessmen

I think this whole situation with the withdrawal of foreign companies from Russia, if used correctly, will eventually benefit our producers, and our state and its economy should come out of this situation refreshed, with new strength and energy.
We should just shake off all this husk that has prevented our economy from rising and growing. I mean not only dependence on imports, but also corruption, and those managers who slow down development, prevent businesses from growing.
As far as I can see now, competent steps are already being taken in this direction.
The most important problem is that the authorities do not have feedback from the business community, businesses are not asked much how they see their further development. Unfortunately, in our state, they have not moved away from this scheme — to lower directives from above, supposedly they know better what entrepreneurship needs. And this, I think, on the contrary, is a kind of brake. In business, there is such a thing as Agile, flexibility, the ability to move quickly and easily and think quickly. For example, we have worked for a week, on Friday we analyse what challenges we have, problems, or what, on the contrary, has particularly taken off, and taking them into account, we change our policy, flexibly approach the solution of certain problems.
Unfortunately, the state does not do this in relation to businesses — as soon as this locomotive was launched on the rails, it continues to go, albeit slowly, or even stopped altogether — no one does anything.
But if we adopt laws for businesses, it means that it needs to be discussed with businessmen — to ask what exactly is needed, what measures, so that, for example, in 5 years everything will bloom in the country, and Russia will become the number one country in the world.
We will tell you exactly what we need, but, unfortunately, no one asks us, as a rule, everything is decided for us. This is the root of the problem of business development in Russia today, and also in that they do not trust us, believing that entrepreneurship will harm something. This probably applies to all spheres of the economy. Let's take the same industry that suffers from the same barely moving "locomotive".

As an example. A lot of headaches for businesses today are caused by mandatory labelling of food products, including still water. The thing is that now they are obliged to sell it with the help of scanners and special software, and this is very expensive. Therefore, large fast food chains such as Burger King, KFC, Vkusno — i tochka, and our chain have decided to completely withdraw it from sale. That's what the decision of the authorities, taken without the consent of businesses, brings to. From the business community, including from our network, the Ministry of Industry and Trade received many requests about the rationality of this decision and requests to cancel this resolution for the catering sector, but we were not heard — once again. As a result, since March 1, we have withdrawn non-carbonated water from our assortment. But this type of product also made up a certain part of sales.

"Thanks" to such measures, unfortunately, we are not heading to a free market, but to a closed monopoly and uncompetitive market that does not allow us to make a breakthrough. And a breakthrough is now vital for Russia.
The market of affordable catering in Russia is growing
Despite all this, we continue our development — it was decided to open five more restaurants in Tatarstan — especially high demand for our segment in Kazan. In general, I will say that the catering market in Russia is growing, especially the category of so-called fast food and, accordingly, the share of these restaurants is increasing. If we talk about the Russian pizza business, then in recent years a stable list of players in this market has been formed — Dominos, Papa Johns, Dodo Pizza, and Pizza Hut. It is noteworthy that companies with pro-Western roots are gradually leaving — Russians are increasingly choosing in favour of a domestic manufacturer.
If we talk about some large and expensive restaurants, then there is rather a kind of stagnation: some establishments are closing, some are reopening, but there is no big growth here.

But small snack bars where shawarma is prepared are growing rapidly like mushrooms.

I think this year, if there are no force majeure events, will allow us to develop further, since our business is not experiencing failures with the supply of raw materials yet and there are no prerequisites for this. The strategic corporate plans of the network are to grow by 50%. This applies to the number of employees, the increase in new restaurants, and the continuation of expansion abroad — in Turkey, Georgia, Azerbaijan and other friendly countries, by the end of the year the list of countries of presence of our restaurant chain is planned to increase to 22.
Returning to the personnel issue. Now we are negotiating with the professional colleges of Kazan and Almetyevsk, with whom we want to organise training in the dual system, recruit special groups of students for the next academic year. Part of the time, students will study at college, and the entire practical part will take place in our institutions, that is, directly at the workplace, where knowledge will be consolidated. As a result, after 3-4 years of study, the student will become a specialist and by that time he may already be in some top positions — that is, this training system will allow them to fully realise themselves. Thus, we want to break the stereotype that catering is only a temporary job, and create a new trend — that the profession in the field of catering is prestigious.
Reference
The author's opinion may not coincide with the position of the editorial board of Realnoe Vremya.
Tatarstan