Kazan Helicopters to get new contract for 44.5bn rubles to build 86 Mi-8 helicopters
Kazan Helicopters holding (part of Rostec state corporation) signed an agreement to engineer and deliver a new lot of Mi-8 helicopters for Russian airlines for a total of 44.5 billion rubles. The contract was signed with the State Transport Leasing Company to supply 86 Mi-8 helicopters for further leasing. The new aircraft is due to be delivered until 2025.
It seems that Kazan Helicopters specialised in the assembly of Mi-8MTV-1 will execute the contract.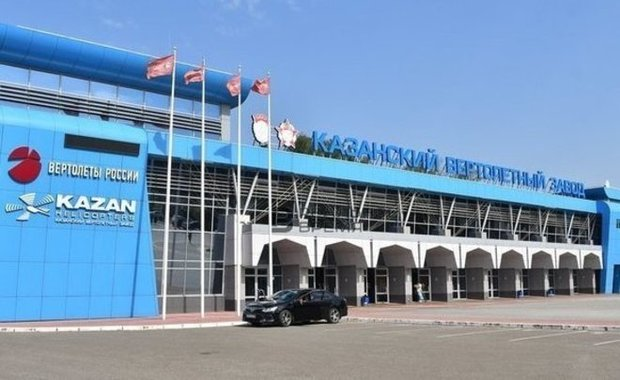 "Nowadays the contract on the supply of 26 Mi-8MTV-1 helicopters of which 12 were already handed over to users in 2022, another 14 will go to their destination in 2023 continues to be fulfilled. The new contract with the State Transport Leasing Company envisages supply of 86 helicopters in 2023-2025. They will be handed over within the fulfilment of an integrated aviation development programme of the Russian Federation," said First Vice Director General of Rostec Vladimir Artyakov.
According to him, since 2017, the holding has supplied 132 helicopters according to contracts with the company, 51 Mi-8MTV-1, 49 Mi-8AMT and 31 Ansat helicopters are among them.
To transport the freight, the aircraft is going to be equipped with nodes to reinforce the external load. The construction implies the possibility of installing medical modules, which allows using the helicopters for emergency and rescue works. The flight distance can increase due to additional fuel tanks, Rostec stressed.
It became known on 15 February that the Russian government approved the launch of investment projects using money of the National Wealth Fund to update the helicopter fleet of Russian airlines. It involves the update of the helicopter fleet by buying and leasing 86 Russian-made helicopters to Russian airlines in 2023-2025. 44.5 billion rubles from the National Wealth Fund were allocated for these purposes.
It should be reminded that in early February Russian Helicopters of Rostec state corporation supplied four Mi-8MTV-1 helicopters assembled in Kazan for the National Air Ambulance Service.
Air ambulance received a total of 46 helicopters out of 66 ordered in a contract with PSB-Avialeasing, 18 of them are Mi-8MTV-1. The constant expansion of the helicopter fleet and the coverage allowed saving more than 8,000 people in 2022.
Tatarstan