'Against the wind': foreign athletes who stayed in Russia despite the circumstances
Foreigners of Kazan clubs who didn't fear the absence of European championships and criticism at home
2022 turned out to be as extraordinary and stressful as possible for athletes. Some lost international competitions whereas some foreigners playing in Russia obstacles in their homeland. Realnoe Vremya's sports staff remembers the foreigners who weren't afraid to go against the cross-current and continued playing in our country.
Mario Hezonja, UNICS BC
When the Croatian small forward who just recently showed off on NBA courts and later at European top clubs arrived in Kazan in summer of 2021, he was literally exhausted because of journalists recording interviews and trying to get at least a bit of information about his choice of UNICS as his new team. Super Mario explained how he enjoyed the city, how the locals and road traffic surprised him.
It became clear right away that the player did not arrive in Kazan to be depressed and miss sunny Spain where had been playing for several years but invest in the game and confirm his status of UNICS's main star in the 2021/2022 season. As the year showed, Mario became one of the key authors of the most miraculous season in the history of the Kazan club. It included victories against Real and Barcelona, Baskonia, Panathinaikos and Efes... And the status of the discovery team in Europea according to Euroleague managers.
In the VTB United League last season, Mario Hezonja played 29 matches for UNICS scoring 19 points per game on average with 7,2 rebounds and 3 assists. The Croatian was recognised MVP of the regular tournament. In 25 Euroleague matches, the forward's average statistics were 14,2 points, 6,1 rebounds, 2,3 steals, 1,8 assists in 29.37 minutes of the game period.
When the well-known events happened in February, it became known several days later that a group of American players were leaving Kazan following the US Embassy's recommendations, while some went without any approval of the UNICS management (hi, John Brown). Lorenzo Brown who in the end coped with his emotions and returned in April, but by that moment the team had already lost the most important final games of the regular championship.
But the biggest surprise was that the club's main star Mario Hezonja didn't even consider leaving. He honestly played the rest of the regular championship even with outsiders (this happened after high-profile battles in Europe) and helped the team with equipping it offering to get power forward Željko Šakić from Avtodor instead of the escaped Americans.
When UNICS President Yevgeny Bogachyov was asked by Realnoe Vremya about Hezonja's decision to stay, the functionary said for the player it was a matter of decency, not money.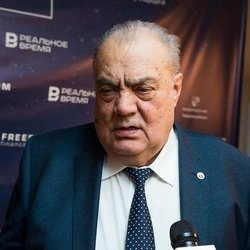 In a word, as time showed, Super Mario is super in everything. And the deserved invitation to Real Madrid is confirmation of this.
Vic Wild, team Russia and Tatarstan
The American Tatar man (he competed for Tatarstan in domestic competitions since 2019), as people started to call him in the press, Vic Wild only completed his performance at the Olympics when these well-known political events occurred.
One could think at a moment that the seemingly spoiled American would first of all get his stuff and head for safe and warm Los Angeles or Washington he comes from. His tears after the bronze medal he won in Beijing say a lot. But everything turned out to be different. Precisely Vic showed what love for Russia was like despite the circumstances and loyalty to the chosen path.
In an interview with Sport Express, two-time Olympic champion Victor Wild explained he didn't even think about leaving Russia. Moreover, he sees the decision as demonstration of the Russian character.
"I am not one of those taking the easy road," Wild stressed. "Even what is happening now in Russia and around Russia won't make regret my decision to stay. To think about leaving... On the contrary, now I want to stay in this country like never before because perhaps this country needs me. Like I need it."
To be honest, I often heard calls for leaving from Russia. One in two acquaintances was discussing this issue, especially in the last month. Guys, I came from the USA. America is my homeland. Most of my life passed there, mentally I am still rather American. I can easily go back and live in New York without problem. However, I am not going to go. This is why I cannot understand this panic. This isn't a Russian tradition, how do I understand your culture! Americans will rather choose the path of less opposition, they will go from problems.
"Clearly, it is hard now but it is necessary to live, do what you have to and hope for the best. There is no other way. Leaving from Russia now for me is like escaping from the problem instead of trying to solve it. How? It is up to everyone. I have my own plans and goals I am trying to pursue now," the snowboarded who loved Russian culture claimed.
Together with Hezonja the American is at the top of our rating of athletes going cross-current.
Velimir Perasović, UNICS BC
Velimir Perasović is another Croatian in the green basketball team. In fact, he was the determining figure when inviting same Hezonja to Kazan because it is a very respected specialist in Croatia. And if such a mentor promises you a stop in the team and great conditions in the Euroleague, it is a sin not to move to a new league and a country.
The cooperation between UNICS Perasović didn't start too promising. The club management opted for his candidacy almost out of choice because Dimitris Priftis who signed with Panathinaikos nearly a month to the start of the season. The Euroleague was around the corner and it was necessary to urgently find a specialist who was familiar with what it was. The Croatian was chosen. The fairy tale began with this choice.
Joining UNICS Perasović put a short list of those he is ready to fight against in the Euroleague on the table. Besides Hezonja, he invited Nigerian heavyweight centre Tonye Jekir, highly skilled ex-Fenerbahce player Lorenzo Brown, O.J. Mayo who once played in the NBA. UNICS didn't forget the Russians who could become leaders in the changing room. Three-time Euroleague champion with CSKA Andrey Vorontsevich was invited to Kazan. Precisely this brotherhood then broke patterns in European basketball surprising fans and journalists from Athens, Madrid, Barcelona, Milan and Istanbul.
Like Hezonja, Perasović decided to stay in Kazan in February and finish the job with the team he took responsibility for because joining a team going to play in the Euroleague isn't a big deed but staying when it was excluded from it is another level of decency Perasović turned out to be full of.
Moreover, after the end of the last season, the Croatian specialist wanted to stay at the helm of UNICS perfectly understanding that he wouldn't see European tournaments this season. The 57-year-old specialist still continues training and leading UNICS to a new trophy Kazan has never had — a victory in the VTB United League.
Sam Deroo and Micah Christenson, Zenit Kazan VC
American setter Micah Christenson moved to Kazan from Italian Modena where he was doing amazingly. He had a great championship, gorgeous climate and fans' love. But the name of title-rich Zenit from remote Kazan was luring. Moreover, the Russian Superleague is a new challenge for the then 27-year-old volleyballer. He already learnt and understood everything in Italy.
Arriving in Zenit Kazan, he immediately started to play in a way that the Kazan audience fell in love with him right away. While a few months later experts started to call the American the main reason for Zenit's progress that ended the previous season quite sadly — the last place in its Final Six group and didn't win any medals for the first time in many years.
During the first six months in Russia, Micah seriously "turned into" Russia. He started to understand the coach's instructions in Russian quite well, replenished his vocabulary with a range of Russia swear words, loved borshcht and learn to find his bearings in the complicated Kazan traffic.
In Kazan, Christenson started to be called a new Matt Anderson who became Zenit's legend during seven years in Russia, Europe and around the world (remember the club world championship) though their positions are different. The pass maestro — this is the title of Christenson today among sports journalists.
Thanks to his intellect, the Kazan players smashed the regular championship losing just one game in the season. Micah decided to stay in Russia both in February and in summer when some foreigners anyway travelled. The setter perfectly understood that he had no Champions League in Kazan but anyway stayed at Zenit. Seemingly, winning a title in Russia anyway remains his main task. Micah is now in his heyday, and his decision to continue his career in Russia is a big plus for the Superleagie. And even the Zenit players didn't hide last season that playing with such a master was an interesting experience. Moreover, another good foreigner joined Christenson — Belgian Sam Deroo who once played for Dynamo. In his case, such a step "against the agenda" costs even more than in the case of Christenson. The information background regarding Russia in Europe is harsher than in the States. The political opposition with Russia is far from making headlines, whereas in the Old World there is a huge stream of negativity.
However, the Belgian couldn't refuse a contract from Kazan and then admitted later that no words of other foreigners playing in Russia and Kazan couldn't influence this decision. Sam already learnt some Russian and gets the advantages of Russian food delivery services. The European doesn't regret coming to Zenit Kazan even in the light of the absence of European tournaments. We tick the box for the Belgian for his clear and firm position when choosing his future despite the circumstances.
We would really like to add Polish ex-Zenit volleyballer Bartosz Bednorz who stayed in Kazan till the end of the last season to this list. However, it turned out later that the player wanted to leave the team since late last February but stayed in Kazan mainly because of the desire to save money due to the preliminary contract termination. The Polish left the country at the end of the season despite the contract prolonged in the middle of the season. This is why we will leave two foreign volleyball players who can create their future on their own on our list.
Analytics
Tatarstan