Cards, money and salary: Tatarstan residents take to credit cards
Banks have begun to evaluate borrowers' debt load when granting credits since 1 October. Experts from National Bureau of Credit Histories (NBCH) think this won't influence the dynamics of credit card issue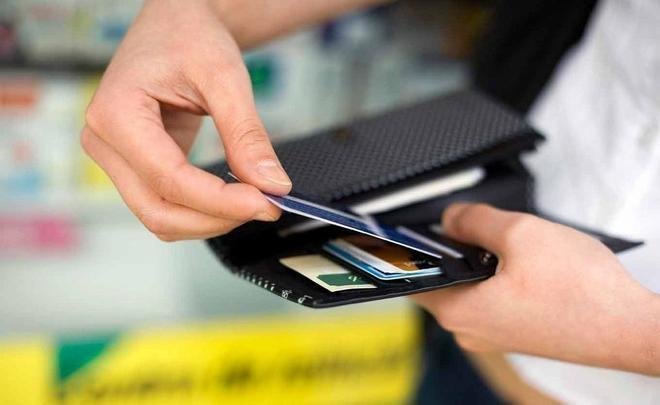 Tatarstan is in the top 10 regions in amount of new issued credit cards occupying the seventh place after Moscow, Saint Petersburg and the Urals. Despite the interest rate is one of the highest for cards, more and more Tatarstan residents choose a card when borrowing a loan. According to National Bureau of Credit Histories, residents of the republic have got 215,300 credit cards, or by 12,9% more than last year, since the beginning of the year. And though lending terms have been tightening up since 1 October, the experts don't see prerequisites for changes in consumer lending. More is in Realnoe Vremya's report.
Cards for Tatarstan residents
Credit cards still remain the means of borrowing money to pay for purchases. According to research published by National Bureau of Credit Histories, 215,300 new credit cards were issued in Tatarstan during eight months of the year, which exceeded last year's level by 12,9%. So here Tatarstan ranks seventh among 30 leading regions. We should note that the experts of the bureau regularly monitor borrowed money based on the data of 4,000 creditors providing them with information to analyse the banking activity.
Bashkortostan turned out a bit higher, sixth. 235,500 credit cards were issued here with 13,9% growth. Other Volga district's regions fell behind not only in amount of issued cards but also in the growth pace. So consumer lending dynamics slowed down in Samara Oblast — just plus 6,3%. The region went down to the 12th position in this indicator.
Nizhny Novgorod Oblast is situated lower. 154,800 cards were issued, it was 142,700 cards a year ago (plus 8,5%). A similar situation with some differences is seen in many Volga regions. Russian banks have issued 8,05 million new credit cards since January to August, which is by 13,4% more than last year's indicator in the analogous period, reads NBCH's research.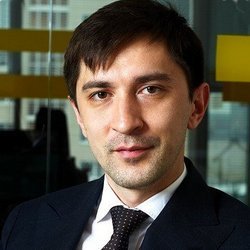 According to him, instalment cards account for the biggest share of issues at the same time, as clients prefer cards with a long grace period. Representatives of other banks agree with their colleague. "The tendency for growth of issued cards is approximately equal in all Russian regions," Otkritie bank indicates. "It is a more flexible product compared to traditional consumer credit. It allows getting different bonuses from the bank in loyalty programmes, for instance, cashback or travel bonuses for purchases," Rosbank adds.
Competition of incentives
Banks even compete in incentives to keep the client. "The bank wants the client to spend most of his money with its card, not with the rival's card (most clients today have several cards from different banks and use them depending on conditions), this is why loyalty programmes are created in a way that the client will get the biggest cashback from a certain volume of spending on the card and meeting some other conditions," Rosbank noted.
Otkritie bank indicates that the popularity of credit cards is also linked with a transition into cashless payment. "Cards are used more often to pay for everyday purchases because it is convenient and safe. The growth of popularity of such services as ApplePay or Samsung Pay also make their contribution. In 2019, the share of cashless payment in Russians' consumer spendings has exceeded the share of cash for the first time."
Higher card limits compared to last year are a driver of the demand's growth. So the average credit limit for the 3rd quarter of 2019 grew by 8,2% and totalled 53,000 rubles. But people more often choose cards with a bigger limit — from 100,000 and more. Ak Bars Bank started to issue credit cards with a limit to 500,000 rubles a year ago. The limit hasn't changed since the launch," Rishat Khusnullin explained to Realnoe Vremya.
Meanwhile, the borrower doesn't feel a big financial load in service. "Banks are ready to keep an open limit for the client, as it increases the chance of its use, while it is convenient for clients to have some extra money at hand, it gives them more confidence," ABB explained.
"After a slight reduction in credit card issue in May, the number of issued credit cards began to rise again in summer 2019," NBCH's Marketing Director Aleksey Volkov described the general tendency. "So the segment of credit cards is still the most dynamics in retail lending, first of all, because of productibility and convenience. Unlike, for instance, consumer lending, banks here can effectively manage credit risk with the help of such a tool as credit card limit."
"Banks here can effectively manage credit risk"
Rosbank explains the interest in credit cards saying that they are backstop in case of unscheduled purchases and help take out a credit for free on certain terms: "You make a purchase with a credit card, and if you repay the full sum to the account during the grace period, in the end, you have both the coveted good and zero overpayment."
However, there are risks anyway. Renaissance Credit bank provided statistics for 8 months: the portfolio of debts in credit cards rose by 16%, and it is the biggest growth among all retail segments. General credits added up 15%, mortgages did 11% and others — by far less — during the same period.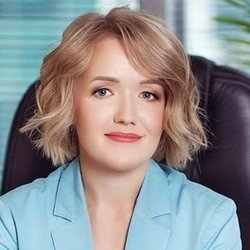 Depending on debt load
If credit cards have still been considered as an easy and almost unsecured way of borrowing money, their issue will tighten up from October. Russian banks and microfinancial institutions have been obliged to calculate the highest debt load (HDL) for natural persons since 1 October. The highest debt load is above 50%, that's to say, the ratio of monthly credit payment to a borrower's salary. The novelty is applied to loans from 10,000 rubles. According to NBCH, debtors with the biggest load total 11,3% in the country, consequently, these limits will affect approximately one in ten borrowers. It is one of the smallest groups of borrowers.
According to NBCH, citizens with the lowest debt load (less than 10%) account for the biggest share among borrowers. So their share has been 31,4% in 2019 (over 14,1 million people) among the general number of borrowers," NBCH noted.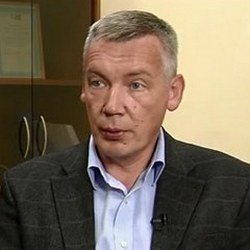 Potentially, he says that the HDL could restrict issuing cards to citizens with a high debt load (over 50%). Nowadays they amount to about 5 million people (some 11% of all borrowers): "In fact, banks don't almost grant loans to these citizens. It is also possible that the introduction of HDL can affect some groups of microfinance borrowers, particularly payday loans over 10,000 rubles. But I will repeat that it is so far early to talk about a significant reduction in lending, including in credit cards."
Debt load won't change liking for credit card
The flip side of the rapid growth of credit cards is an overdue payment. This July, NBCH did research on dynamics of overdue payments over 30 days compared to the general amount of credits in consumer lending in Russia in 2018-2019 among regions. The review included 30 regions again — leaders in this type of lending. In the 2nd quarter of 2019, Tatarstan reduced overdue payments in credit cards by 2 percentage points from 16,6 to 14,6% going down to the 15th position. A significant overdue payment reduction dynamics compared to the 2nd quarter of 2018 was demonstrated in Bashkortostan: -9,7 percentage points. So both Tatarstan and Bashkortostan remain favourable regions in credit card services.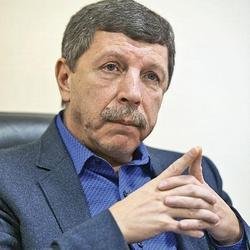 Bashkortostan
Tatarstan