"It isn't a matter of show-off": Fishman-Bekmambetova to bring World Urban Park Congress to Kazan
Architect who reconstructed Lower Manhattan after the 9/11 tragedy Ken Smith and head of the Russian Ministry of Construction Vladimir Yakushev are among the guests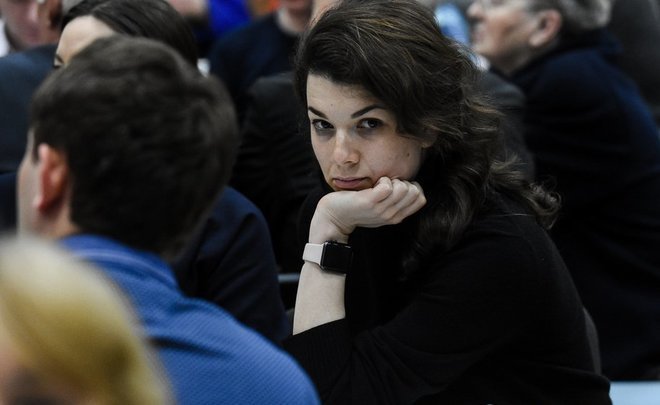 World Urban Park Congress, which has become the world's most authoritative forum dedicated to the creation of a comfortable urban space within four years, will take place at Kazan Expo from 18 to 20 October. Urbanist who restored Lower Manhattan after the tragedy on 11 September Ken Smith, creator of the "Singaporean miracle" Gardens by the Bay Kiat W. Tan and another ten no less legendary urbanists will arrive in Tatarstan from probably all the continents except for Antarctica. At a briefing in the Cabinet of Ministers on 15 October, aide to the Tatarstan president Natalia Fishman-Bekmambetova tried to explain why Kazan should host the next international event and if the government of Tatarstan should pay for it.
"We have had guests from everywhere except Antarctica and the Moon"
World Urban Park Congress has been existing since 2015, the forum was annually held in cities in Portugal, South Africa, Great Britain and Australia. This year Russia will host it for the first time. Parks and Cities — Development for Sustainability and Health will become the key theme of this session of the congress.
More than 120 leading architects, urbanists, landscape designers of the world and over a thousand registered delegates will come from Asian, European and American countries. About ten Russian governors, chief architect of Moscow Sergey Kuznetsov and even Minister of Construction of Russia Vladimir Yakushev are among the VIPs of the congress.
"We've been organising a lot of different expert events since 2016, but to be honest we haven't had such a wide geographical footprint because we have had guests from everywhere except Antarctica and the Moon. It isn't a matter of show-off. Both the press and citizens often think: "Look, they have invited somebody again," because we don't explain. Today I would like to tell you the benefit Tatarstan will receive from this event — how we will get the most progressive world experience and how we will apply it in Tatarstan, not only in Kazan but also other settlements," Natalia Fishman-Bekmambetova began her report.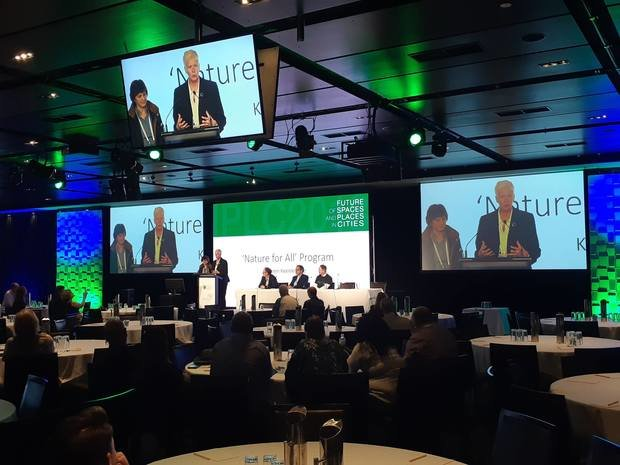 "You create a park in Muslyumovo, but it isn't a local story, the whole world looks at us"
"A lot of large international organisations dealing with the development of cities have appeared in different parts of the world since the 70s. Today the urbanisation pace is very high around the globe, especially in Africa, India, China. Moreover, cities both occupied 1% of the earth surface and still do it, but the urban population grows by tens of millions a year. This means that a huge amount of dwellings is built. Not to make mistakes of the whole world, it is necessary to create and design recreational infrastructure from the beginning.
Kazan and the Republic of Tatarstan in general, according to Natalia Fishman, have seen all horrors of spontaneous unscheduled urbanisation in a more simplified format than many European capitals. Nevertheless, "ghetto" with a lot of dwellings in Soviet District without social infrastructure that existed there before the creation of the Gorky-Ometyevo Forest illustrates all problems of thoughtless development of areas.
But Tatarstan is not only the region that's able to adopt international experience but also a region that's able to transmit its successful practices to the world, Natalia Fishman-Bekmambetova stressed and reminded that in September the Programme of Public Space Development of the Republic of Tatarstan became a laureate of the Aga Khan Award for Architecture. The republic is waiting for the prize money now, which is about $166,000. 328 parks, squares, embankments and pedestrian streets in all districts of the republic have already been improved today within the programme.
"After winning the Aga Khan Award, it was very surprising for me to realise that you make a park in Muslyumovo, and then David Chipperfield (Editor's Note: British architect) together with the international jury talks about the unique approach of Tatarstan. It seems that you create a small, very local story. But it is completely obvious that it isn't local things, it isn't the issue that interests only us in Tatarstan, the whole world looks at us. What we do today turns out relevant to the whole world."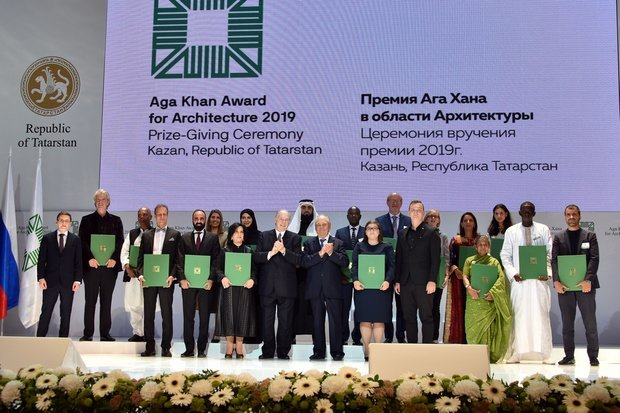 As evidence to her assumption, the aide to the president said that the team creating the Programme of Public Space Development of the Republic of Tatarstan was invited to Harvard, the USA, in spring 2020, to make a presentation dedicated to managerial decisions facilitating the creation of an urban space management system.
"We plan to begin work on the territory of the valley in the Noksa River, over the Noksa Slope"
"You've probably paid attention — we put the Gorky-Ometyevo Forest in order, we restored Swan Lake, now we are building the lobby of Dubrava and will complete its construction this year, it will open, we plan to begin work on the territory of the valley in the Noksa River, over the Noksa Slope. And it is only Kazan, we also have other projects in Nizhnekamsk, in Naberezhnye Chelny," the president's aide reminded. "We fully realise that we need international experience to create this ecological infrastructure."
As Russia ratified the Paris Agreement on climate in September, it is necessary to start talking about parks as not only about urban component but also ecological projects. And precisely urbanists from Mexico and other countries from North America have the experience of correct identification of, for instance, points of biological diversity so that a human will be able to not only use and enjoy green zones but also not to do harm to the ecosystem, manage facilities and monetise these territories to have money for their maintenance, Natalia Fishman-Bekmambetova emphasised.
A bit later she put an illustrative example: in 2018, the Directorate for Parks and Squares earned 8,98 million rubles from renting shopping areas in urban public spaces and hosting mass events. In 2019, the sum has already exceeded 19 million rubles.
"We obviously switch from the declaration of status of specially protected natural areas to real work on discovery and use of these zones. And we will continue doing it, it is one of our key priorities," she stated. "We will use specially protected nature areas and other public spaces that will help a human to be closer to nature in a big city."
Ken Smith will help develop Kazanka River Embankment, while Kiat Tan will do Lake Kaban
"There is another important undertaking linked with the Kazanka River's development strategy. We understand we have had the Kremlin Embankment for many years already, which is the undoubted anchor for the tourism industry. Now we began to develop its both sides — from the State Inspectorate for Small Vessels to Millenium Bridge. We will complete these works next year, but we understand that we need an integrated system of vision of the river embankment's development within the city. And, of course, we will turn to our colleagues' experience," the Tatarstan president's aide claimed.
Special guest of the congress Ken Smith will become one of Fishman-Bekmambetova's team in this issue, according to her. He is the founder of Ken Smith Workshop that elaborated the concept of reconstruction of Lower Manhattan after the 11 September tragedy and reorganised New York embankments, particularly the project of East River Esplanade, he is a member of the competition for the best concept of Zaryadye Park in Moscow.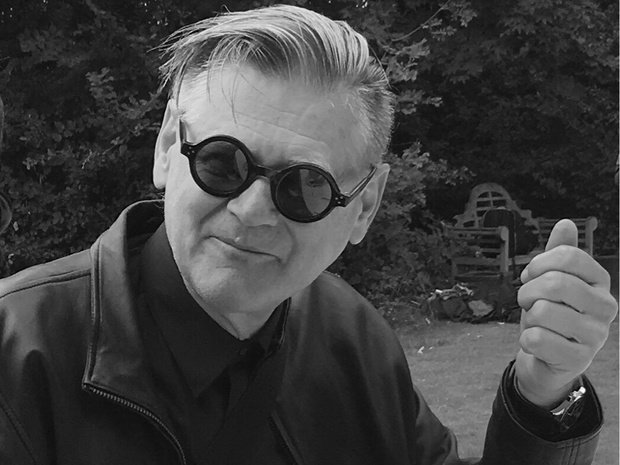 Another guest of the forum creator of the "Singaporean miracle" Gardens by the Bay Kiat W. Tan thanks to him Singapore's botanical gardens were already added to the World Heritage Site List without even celebrating the 10th anniversary is expected to help the Kazan Directorate for Parks and Squares to continue the development of Lake Kaban given its colossal tourist and cultural potential.
Seasonal use of public spaces is another important issue for Kazan and the majority of Russian cities in general. Specialist in urban space and planning in Edmonton Susan Holdsworth who created the concept WinterCity Strategy will explain how to make the city attractive for tourists and citizens themselves in winter time.
"Susan Holdsworth is a very important guest for us, it is a woman who made Edmonton in Canada attractive as a winter city. The climate is like ours — people usually cry and complain, they want to go to a warmer place, while she says: "No, we will show you how to enjoy a holiday here," Fishman-Bekmambetova provided evidence. "For instance, an 11-kilometre road appeared inside the city that allows people to go to work on ice skates."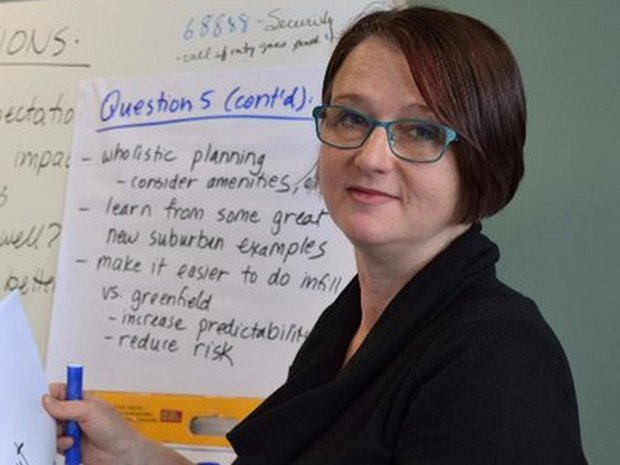 The republic's costs on "delivery" of experts from London and Amsterdam are unknown so far
World Urban Park international organisation and the Government of the Republic of Tatarstan are the main organisers of the congress. Realnoe Vremya's editorial first asked Natalia Fishman-Bekmambetova and then the press service of the Directorate for Parks and Squares about the budget of the upcoming congress, sources and distribution of money spent on its organisation in Kazan. However, there wasn't received a reply at the time of publication.
Tatarstan