First five years of anti-sanctions: Belarusians shower Tatarstan with dairy, meat and salt
What has changed in food imports in the Republic of Tatarstan since the imposition of "anti-sanctions" and what countries have benefited from it?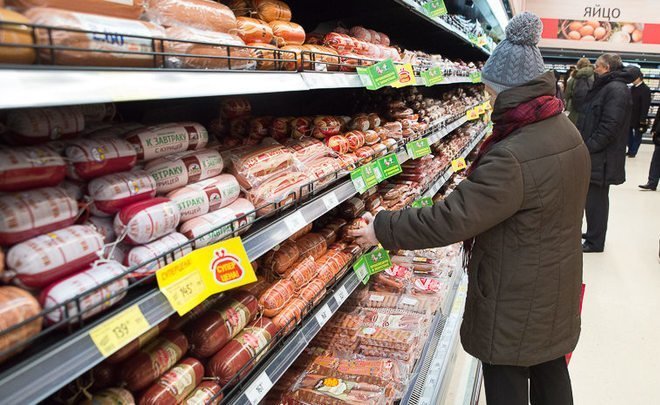 Five years have passed since the imposition of "anti-sanctions" — a food embargo of Russia on foodstuffs from EU countries. Given the closeness of Europe, these countries were one of the key importers. According to statistics, this played into the closest neighbour's hands — Belarus. Moreover, import volumes to Tatarstan have significantly increased. As Realnoe Vremya's analytic staff found out, imports to the republic had grown manifold, while Polish tomatoes on Tatarstan residents' tables gave way to Moroccan. More details are in our review.
Milk powder as main import and Belarusian salt
According to Realnoe Vremya's analytic staff, the volume of imported foodstuffs to Tatarstan has notably grown in the last years. Moreover, the growth is especially noticeable in 2019. Foodstuffs for $7,39 million were brought to the region from abroad in the first half of 2018, and the amount already totalled $13,2 million in the analogous period this year. It is noteworthy that it has almost reached last year's year-end indicator — by late December the digit reached $14,4 million.
The most noticeable growth in imports has been in milk, cream, condensed milk with sugar or without sugar or other sweeteners. During the first six months, such foodstuffs for $4,9m were brought to Tatarstan, which is more than a third of all food imports to the republic. A year ago, this food category was brought in just for $103,000, which is almost 50 times less than this year. All suppliers came from Belarus, moreover, it is dry milk and cream — powder and granules. A year ago, milk and cream were brought to Tatarstan not only from this country but also from Kazakhstan, but just for $1,570.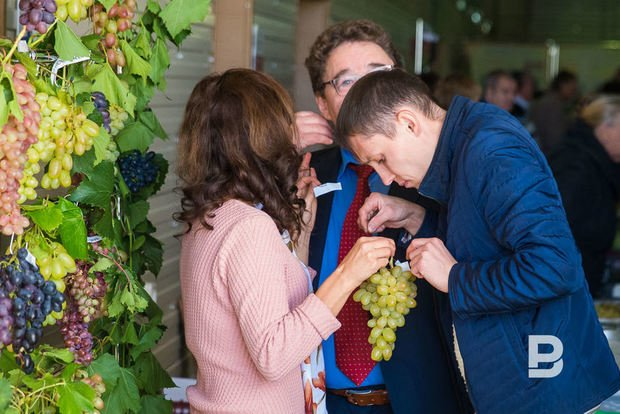 Grapes occupy the second place in food imports to Tatarstan. During the six months, the sum was $1,23m, the analogous indicator a year ago was four times less, just $312,400. Grapes are mainly supplied from Iran, for some $900,000. Besides, there were supplies from India for $120,000, from Uzbekistan for $91,000 and Turkey for just $550.
There was imported frozen cattle meat to Tatarstan, a bit less than grapes, for $1,17m. Compared to last year, the sum hasn't almost changed. A year ago, it was supplied from Belarus. Now supplies from this country reduced by approximately $940,000. And Kazakhstan accounted for the rest of supplies — frozen meat for $210,000 was imported from there.
Salt is fourth in the sums of imports. Salt for $1,1m was imported during the first half of the year, a year ago the number was higher by $45,000. Both in 2018 and in 2019, this product was mainly supplied from Belarus — for $920,000 a year ago and 820,000 now. Salt for $234,000 was also brought from Kazakhstan and $52,000 from Azerbaijan.
Cattle meat is on the fifth position, as well as on the third. But this time it isn't frozen but fresh or cooled. It was brought from abroad for $932,000. Meat for $710,000 was supplied from Kazakhstan, $218,000 from Belarus. Fresh or cooled meat for just $898,000 was a year ago, also from Belarus and Kazakhstan.
Iran is ahead, while Turkey is at the bottom of the list
As it isn't hard to guess, one of the CIS countries, a member of the Customs Union, is the main food importer of Tatarstan in 2019. But it was a leader five years ago as well, but other top importers disappeared from the list. So Belarus is the leader. More than half of foreign foodstuffs were imported from there during the first half of the year, for $7,9m out of 13,2m.
The already mentioned powdered milk, meat as well as butter and salt are the main imports. Besides, cheese and cottage cheese ($84,000), fruits (apples and pears for $18,000) and sausages (a bit less than $4,500) were also brought here for relatively small sums of money.
Despite expectations, not Kazakhstan — another member of the Customs Union, was second. Partners from the Islamic Republic of Iran showed their agility. Foodstuffs for $1,36m were brought here. About $500,000 is the sum of imports of grapes, lettuce was supplied for another $320,000, other vegetables cost $14,000. However, Kazakhstan has just $18,000 less than Iran. Mainly meat, salt, cabbage, apples and pears, cattle offal for pharmaceuticals, potato are supplied here.
Tunisia with lettuce supplies for $452,000 and Uzbekistan with $445,000 (mainly with apricot, cherry and sweet cherry, peaches, plums, cabbage, garlic, grape and other fruits and vegetables) are also in the top 5. We will also note India with grape for $122,000, Egypt with the same lettuce, Saudi Arabia with dates, figs, pineapple, avocado and mango for just $272 among "interesting" and remote countries.
Moreover, imports from Turkey are unexpectedly small, for just $2,4000: nuts, dates, grape and dried fruits were supplied in small lots from there. It seems that it is the consequences of the temporary anti-Turkish sanctions of Moscow after which trade turnovers haven't reached the previous level.
Spanish lettuce substituted for Tunisia and Polish tomatoes — for Moroccan
It is interesting that the situation with imports has changed quite significantly since 2014 when the food embargo was imposed — much more noticeably than last year. However, together with the disappearance of supplies from the majority of EU countries, the total volume of imports has considerably grown. Foodstuffs for $6,4m were imported to Tatarstan in 2014, which is more than twice less than during the first half of 2019. However, chain stores say that the share of imports is, on the contrary, reducing.
So Anastasia Dulenkova, a representative of X5 Retail Group (Pyatorochka, Perekryostok and Karusel chains) says that the share of Russian goods in the X5 chains exceeded 90% of the assortment and reached 100% in some categories, for instance, milk, chicken eggs, fresh meat in August 2015 already, that's to say, a year after Russia's imposition of embargo on certain food imports. Production of one's own trademarks, search for new local supplies and regular trading and procurement sessions allowed increasing the share of Russian goods in some groups 2-3 times.
The press service of Magnit retail chain provided similar data: the share of imports in the chain's assortment, according to its representatives, has always been low. As of 31 December 2018, it was no more than 7%. The share of cheese imports in 2013 was 37%, in 2019 it is 16%. The share of imported vegetables and fruits reduced from 64% in 2013 to 43% in 2018.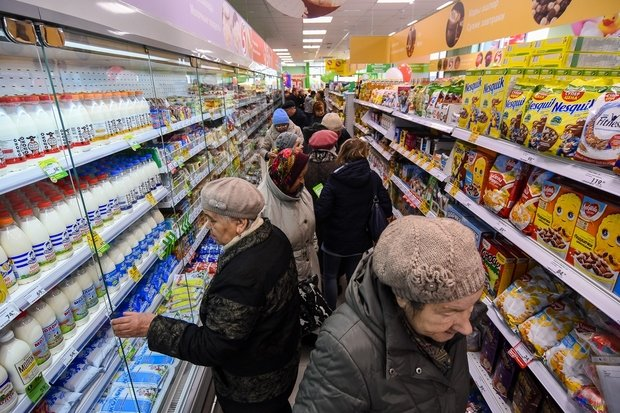 As for official statistics in the region, for instance, tomatoes are among the notably significant food categories that were actively supplied in 2014 and are rarely imported now. In 2014, tomatoes were supplied for $920,000 — then they were mainly brought from Poland (for $613,000), Spain and Morocco ($158 and 149,000). Now Morocco and Turkmenistan supply them almost completely.
Citrus fruits that used to be supplied from Egypt and Lebanon (for $84 and 35,000) haven't been supplied to Tatarstan in the first half of 2019 (though the importers aren't EU members and weren't under embargo). It is notable that apart from changes in lettuce and chicory: in 2014, it was supplied for $1,9m. Moreover, Spain accounted for $1,2m, Italy had $500,000, the Netherlands had $197,000. During the first half of 2019, lettuce for $865,000 was brought, Tunisia and Iran are key importers.
Generally speaking, as for those countries, Spain has lost about $1,3m in imports in Tatarstan, Italy has lost about $500,000. The imports from Poland totalled $885,000, that of the Netherlands were $231,000. They all were in the top 5 Tatarstan importers. Only Belarus has kept its first place, moreover, its $1,8m in 2014 have grown to $5m in the first half of 2019.
By Maksim Matveyev, Realnoe Vremya's analytic staff
Tatarstan