Ayrat Khayrullin: "Digitalisation will affect the real economy"
497 social facilities will be connected to the Internet within Digital Economy national project in Tatarstan this year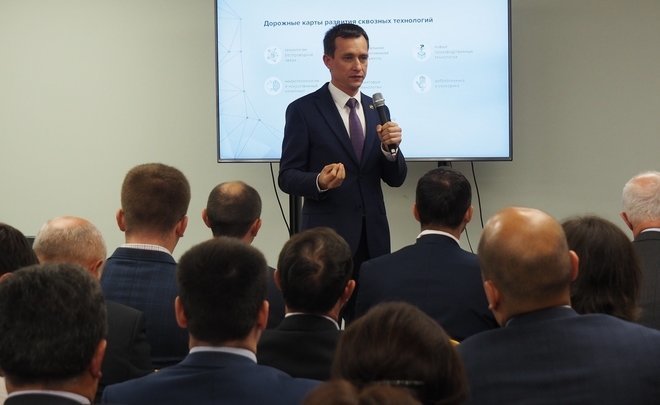 IT solutions will affect all spheres of human life — in the end, they are to benefit residents of the republic and improve their well-being. Other 12 national projects in Tatarstan depend on the course of Digital Economy national projects. The benefit of digitalisation to rural residents and citizens, young and not young Tatarstan residents, the social sphere and businesses was discussed at public hearings on the national project organised by United Russia's regional office in Boiling Point in IT Park. More is in Realnoe Vremya's report.
You are already in digital economy
Representatives of businesses and municipalities became participants of the public hearings about Digital Economy national project. Not all citizens imagine what digitalisation is. Rural population is even less aware of this topic. Minister of Informatisation and Communications of the Republic of Tatarstan Ayrat Khayrullin explained to the people who gathered in layman's terms why Digital Economy was needed.
If you use Yandex.Taxi on your smartphone, you are already in the digital economy. Some cinemas and shops have self-service tills instead of cashiers. With a button on a smartphone, a person orders a service directly without intermediaries. Digitalisation will penetrate any sphere of human life. According to the minister, to get a doctor's statement to go to the swimming pool, a person spends time for the "requirements", he knocks different doors. In the end, he can be said that such a type of statement doesn't suit. A "cross-cutting digital transformation" coordinates actions of different authorities, and a person gets the coveted statement for the swimming pool he used to spend several days to get by turning to the online service. In the countryside, there is no need to dispose of waste from containers every day. If there are sensors on the containers, a truck's operator will get information when he can dispose of the waste.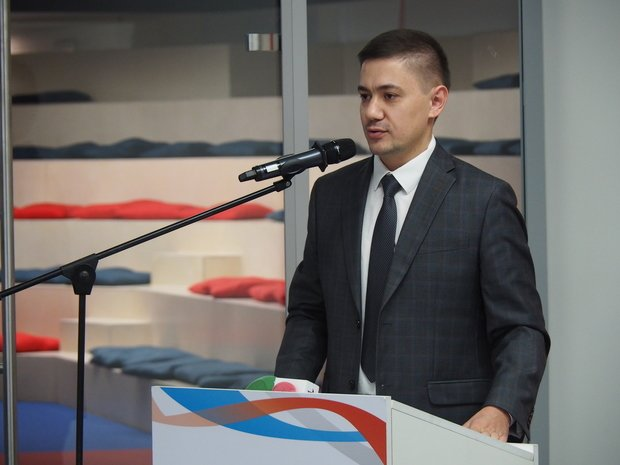 Vice Minister of Informatisation and Communications of the Republic of Tatarstan Timur Zaripov said not only about 260 e-services, which will appear in the republic in the short run, but also solutions to everyday problems. A baby is born to a family — it is necessary to obtain a birth certificate, registration, subsidies. How should a woman do this when her husband is busy with work? The services will operate in a way that the family can obtain all the necessary documents from home. There is a survey system in the republic — a direct channel to collect information from the population, for instance, about a choice of territories for beautification. 13 surveys, in which 450,000 residents of the republic participated, have been conducted in Tatarstan in 2019.
Smart technologies
Smart city improves the quality of life with the help of digital technologies. For instance, two networks of the Internet of Things were created in Innopolis. Solutions of smart housing and utilities in automatic counter devices were tested. There is a project in Almetyevsk where video cameras identify faces. This system helped to arrest 7 criminals and 26 people who had administrative violations for several months. Smart door phones in Kazan call emergency services, inform residents about their debts in utility bills and even congratulate on their birthday. The latest technologies come to people of different ages, help to retrain, give a chance to find a job. New super services are under development. A super service that will help two sides involved in a traffic accident to turn to the insurance company without calling the traffic police will be launched this year already.
Quantorium technoparks for children operate in Kazan, Naberezhnye Chelny, Almetyevsk, Nizhnekamsk. Over 900 children study in IT classes in 50 schools of the republic. Such small technoparks will be created in another 97 schools of districts this year, they will have 3D printers, quadcopters, the latest equipment that allow, as the minister says, to be "on the global trend". 1,913 socially important facilities will be connected to the Internet by 2021, 497 of them — schools, hospitals, firefighting departments — will be connected this year already.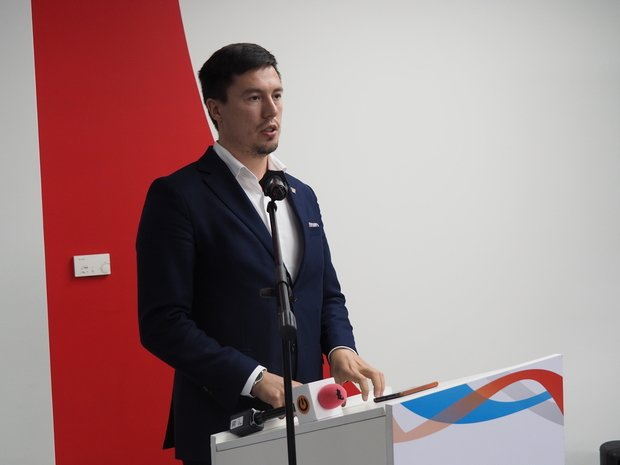 National project in Boiling Point
Director of IT Park technopark Anton Grachyov said about support of digital initiatives. Their developers can apply for competitions and get public financing through several funds that support the development of information technologies. Boiling Point in IT Park provides a site where companies with the latest solutions, funds compensating for costs of projects, representatives of small and medium-sized businesses and municipal districts, which will learn about new digital opportunities in the technopark will meet.
"Doctors write down information on paper and in medical records, something can get lost — the paper is used ineffectively," Ayrat Khayrullin explains. "Digital medical history will move across the republic virtually and store all data if a person even changes a place of residence. Rural residents can make an appointment online to go to, for instance, the Republican Clinical Hospital without leaving the village but going to the rural health post. 97 rural schools with IT classes are our small growth points. Digitalisation will affect the real economy. The president of the republic gave us a clear task — effective investments, the biggest feedback."
Means of automatisation allow businesses to reduce the prime cost of products and expenses. Ayrat Khayrullin noted that KAMAZ is a leader in Tatarstan in information technologies. The factory develops models of digital cabins, unmanned cars.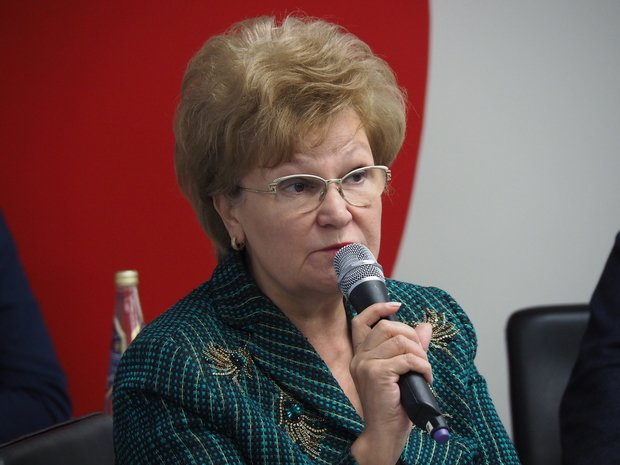 "The understanding of heads of districts, establishments, enterprises not always coincides with those tasks the national project gives. And when we talk about Digital Economy, first of all, we look at the ministry of communications. Today all people here have got detailed information first-hand. The ministry of communications will conclude what other issues concern people.
There were expressed several useful offers for performance of the ministry and enterprises, municipalities. Public opinion is analysed with the help of the digital economy. I think the issues of implementation of national projects need the study of public opinion to be more serious, important and effective. And, of course, these public hearings are United Russia's responsibility for the national project. The most important thing is that every family, every resident of the republic feels its results," Vice Chairwoman of the State Council of the Republic of Tatarstan, Chairwoman of the working group on control over national project's implementation Tatiana Larionova summarised the meeting.
By Yekaterina Ablayeva. Photo: mic.tatarstan.ru
Tatarstan