Tatarstan's experience in creating comfortable environment to be spread across Russia
Vice Premier Vitaly Mutko made the proposal during the discussion of Housing and Urban Environment national project in Kazan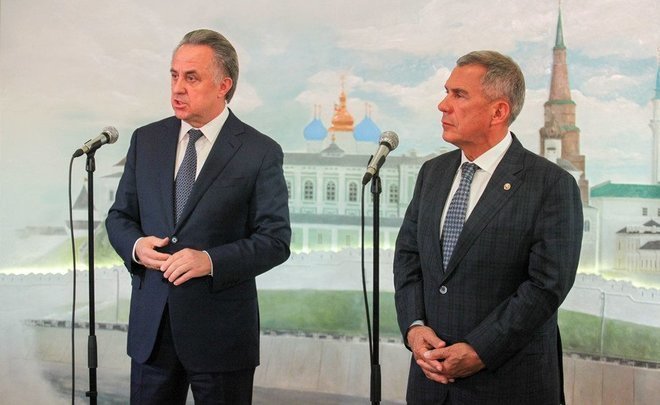 Next year Tatarstan can get 500 million rubles to develop private housing development. The money will be allocated to create engineering infrastructure and support a mortgage for private housing development. Vice Premier Vitaly Mutko said about it at a meeting in the Kazan Kremlin. The vice chairman of the government highly appraised the pace of construction and new housing supply in Tatarstan as well as the region's experience in beautifying the urban environment. According to Mutko, the republic's method should be copied across Russia. More is in Realnoe Vremya's report.
Tatarstan among leaders in housing delivery
This year about 5,6 billion rubles are allocated in Tatarstan to finance the national project Housing and Urban Environment. 2,4 billion rubles of which are the money from the federal budget. But Vice Premier of Russia Vitaly Mutko stressed that the allocated money should be used effectively.
"It is quite huge money, but I would like to note from the beginning that I have just had a look that cash execution is some 75 million as of 10 August, that's to say, 1,3%. This is too little, of course. And now a number of decisions on money planning will also be made in the new budget in the next three years. Most importantly, we should keep in mind that all approaches for additional financing will be considered if there is no refundable money," Mutko emphasised.
Mutko noted that last year 200 billion rubles of unused subsidies in total came back to the Russian budget.
One of the key goals of the national project — augmentation of housing delivery. From this perspective, there are no complaints about Tatarstan — the region ranks 6th in Russia and 1st in the Volga Federal District in amount of square metres. We should note that this year Tatarstan is planning to increase housing supply, though insignificantly.
Minister of Construction, Architecture and Utilities Irek Fayzullin said at the meeting that 21,3 million square metres had been supplied in Tatarstan for 9 years:
"Now we annually supply over 2 million square metres. The republic built 1,8 million square metres of dwellings during the most favourable Soviet period when KAMAZ was developing."
Tatarstan can get 500 million rubles for PHD
The government plans to augment housing delivery by means of private development, too. According to Vitaly Mutko, about 30 million square metres were built in Russia during the first half of the year. Private housing development (PHD) accounts for almost half of this amount. The vice premier noted that the PHD development programme kick starts the following year and Tatarstan was one of the main candidates for participating in it. At this moment, Lipetsk Oblast, which got 170 million rubles, is also participating in the pilot project.
The sum Tatarstan might get if it wants to participate in the PHD programme was also announced at the meeting.
"At the end of the year we are ready to compensate or send up to 500 million rubles to finance private housing development but with up-to-date mechanisms, including financing of engineering preparation, mortgage rates because PHD lending accounts for just 1 %. This is too little, of course, if we want to augment capacities," Mutko stressed.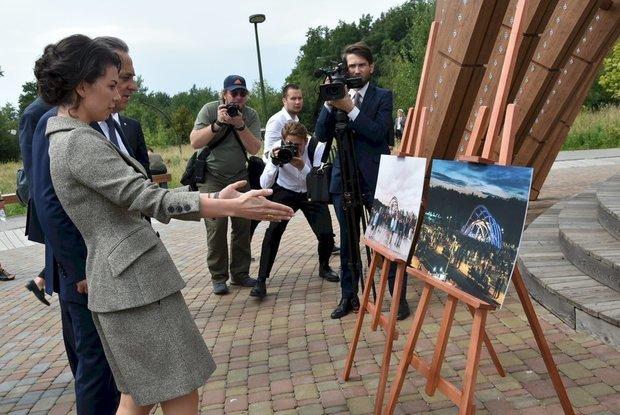 DOM.RF is instructed to assist compensation parcels
Tatarstan also remains among leaders in beautification of the urban environment. 28 parks, 16 embankments and beaches, six streets, three squares, four avenues and a public square were improved in 2018. The construction of all 45 sites cost 2,6 billion rubles. This year's plans for improvement are by far more ambitious — 54 public spaces for 3,3 billion rubles in total are planned to be improved in Tatarstan. The vice premier offered to copy Tatarstan's experience in beautifying the urban environment across Russia. One of the options is to offer ready-to-use solutions via Stimulus programme.
We should remind that Vitaly Mutko too visited one of such beautified sites, in the Gorky-Ometyevo Forest. He talked with hoodwinked investors there as well. Mutko didn't bypass this topic at the meeting in the Kazan Kremlin. The vice premier noted in his report that the Institute for Development handed over 20 land parcels with a total area of 900,4 ha Tatarstan. First of all, these parcels are used to complete troubled construction sites.
However, Mutko noted that not always the parcels allocated by the federal centre can be quickly handed over to developers who are ready to complete the construction of troubled sites.
"We would like DOM.RF to not only hand over the parcel but also render assistance before the site is completed. It turns out that we have some incompleteness. If we hand out land parcels to regions, while they have problems, there will be no point," Vitaly Mutko stressed.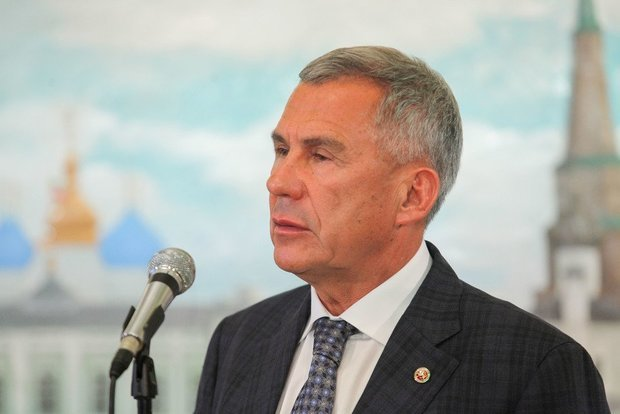 How to build and sell more houses
It seems that the government still considers mortgage as one of the key tools to maintain demand for square metres and augmentation of the amount of housing supply. Vitaly Mutko said that sessions during which further reduction in rates would be discussed were planned in the short run. Programmes for young families and families with children will also be considered.
They will have to increase housing supply in the short run amid a transition of developers into project financing. Vitaly Mutko provided statistics across Tatarstan. According to him, the construction of 60% sites in the republic is completed without escrow accounts. At the moment, there have been signed project financing agreements on 15 sites under construction in the republic. It is 174,000 square metres.
Is it much or little? It should be noted that the volume of housing developed in Tatarstan in general is 3,5 million square metres.
"We plan little housing. Houses will be supplied for 2-2,5 years, what will we do next? We should think about this topic together," Vitaly Mutko outlined the problem.
The president of Tatarstan noted that another meeting of a working group of the Russian State Council was scheduled for September, a transition to project financing is to be discussed there. Minnikhanov noted that a balance commission worked in the republic.
"We gather all banks, developers and look where and how we advanced. In any case, Tatars usually say: "Both the horse and the shaft have the fault". We must raise demand. Mortgage in today's parameters isn't very competitive. If we don't have comprehensive construction, these metres will be sold badly," Rustam Minnikhanov stressed.
Tatarstan