TAIF-NK in Nizhnekamsk launches Help Go to School campaign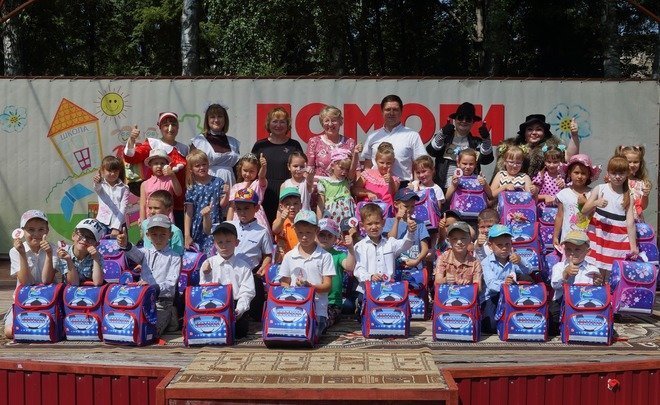 TAIF-NK actively participated in the republican charity campaign called Help Go to School again and gladdened future schoolchildren from needy and large families of Nizhnekamsk with pleasant and, most importantly, necessary gifts. The enterprise was one of the first to give needy families rucksacks and stationery on the threshold of the new academic year.
"We are very pleased that somebody except for us, parents, care about their well-being"
It became a good tradition for TAIF-NK JSC to participate in the republican charity campaign Help Go to School. The company has been delivering targeted aid to large and needy families in Nizhnekamsk for many years. This year hasn't become an exception, representatives of the oil refinery purchase all the necessary things for future schoolchildren by the new academic year and headed to Enchantress teenage club where young residents of two microdistricts of Nizhnekamsk were waiting for them impatiently. This year the company decided to gladden not only the first graders-to-be with gifts but also needy children from grade one to four.
"My daughter Dasha will cross the threshold of the School No. 12 this year for the first time. Our family has five children. Of course, we are very pleased that somebody except for us, parents, care about their well-being. Many thanks to TAIF-NK for the attention," mother of five Nadezhda Viktorovna shared.
TAIF-NK representatives are frequent guests here, this is why they have known children from these microdistricts for many years. The oil refinery tries to create comfortable conditions for the children's leisure time and does its best to make the downtime as much as useful, interesting and pleasant as possible. For instance, thanks to TAIF-NK, several teenage clubs have had TV, sound equipment and many other things for exciting leisure time after the republican major overhaul programme.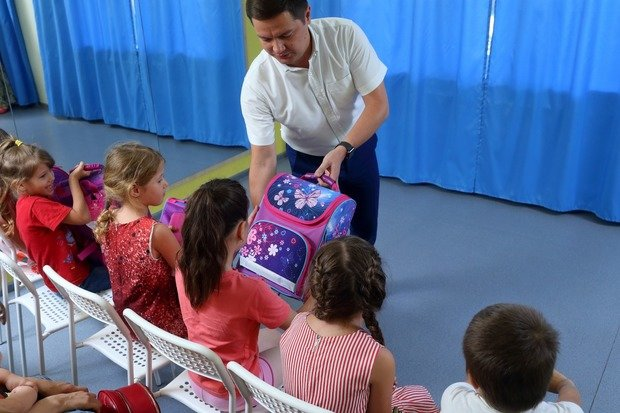 "TAIF-NK has been a good friend of ours for many years already. It is pleasant that it is always one of the first to launch Help Go to School campaign in Nizhnekamsk. Our microdistrict has many families that really need help. This is why children and parents are glad to have such a gift. I would like to note that while we have such enterprises as TAIF-NK that themselves show their initiative, large and needy families will feel support and care. They help our teenage clubs where children spend their free time, we feel their support throughout the year, not only on memorable dates. And today again, the representatives of the company have brought developing games, puzzles and many other things apart from school bags for children," said Chairwoman of the Territorial Public Self-Management Council in the Microdistrict No. 9 in Nizhnekamsk Gulnara Sharipova.
TAIF-NK has participated in Help Go to School campaign for the 12th time
The first school bags for future first graders were given at Vesta Centre for Social Help for Family and Children where the TAIF-NK representatives went later were given with funny characters, as usual.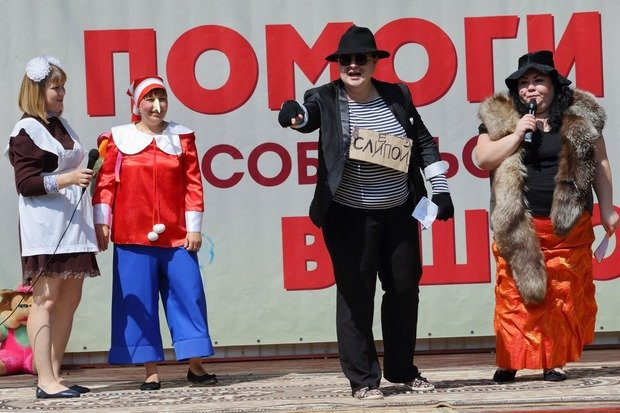 Traditionally, the new rucksacks have all the necessary things for school — notebooks, diaries, albums for painting, coloured paper, cardboard, pens, pencils, markers, paints, pencil cases and many other things. The first graders are happy with the gift without holding their emotions back.
"Today children who are brought up not only in large and needy families have received the gifts from TAIF-NK. Here there are families with five, six and even seven children. For them, of course, any help is a joy," noted Director of Vesta Centre for Social Help for Family and Children in Nizhnekamsk Tatiana Mylnikova.
Razil Kalimullin will start school in the Gymnasium No. 22 this autumn. He says he will very carefully treat the gift because his mother can't buy everything he needs so much for study. The Kalimullins family has another six brothers and sisters besides Razil.
"Thanks for such a bright and beautiful bag. I haven't had the time to look inside, but as the bag is heavy, it has a lot of interesting things," the future first grader shared.
"Our family has seven children. It is now a luxury to prepare a child to go to school. Of course, I want my children to go to school like everyone, with a beautiful uniform on, with a good rucksack. I want them not to feel that mom and dad not always can buy them what other kids have. Thanks to TAIF-NK for the reverential attitude to such families as ours, it is a big help," mother of seven Flyora Kalimullina thanked.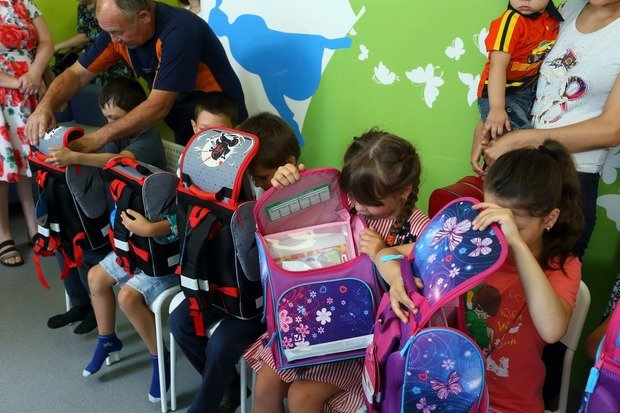 "TAIF-NK thinks it is important to implement not only large-scale federal and regional programmes but also help people on the spot, support separate projects and campaigns, including charity. Care for children is one of our key tasks. We want to give them a chance to get a good education by crossing the school threshold in the new year with confidence and a good mood," said Deputy Director General in Economic Safety and Regime at TAIF-NK JSC, deputy of the Nizhnekamsk Urban Council Ilfar Khalimullin.
The republican charity campaign Help Go to School aimed at targeted social aid to children from needy and large families has been conducted since 2007. TAIF-NK oil refinery has made a significant contribution to preparing children for the new academic year for the 12th year in a row thanks to Director General Rushan Shamgunov's support. Due to this, many families in Nizhnekamsk Municipal District save their family budget, while children feel they are on equal terms with their classmates.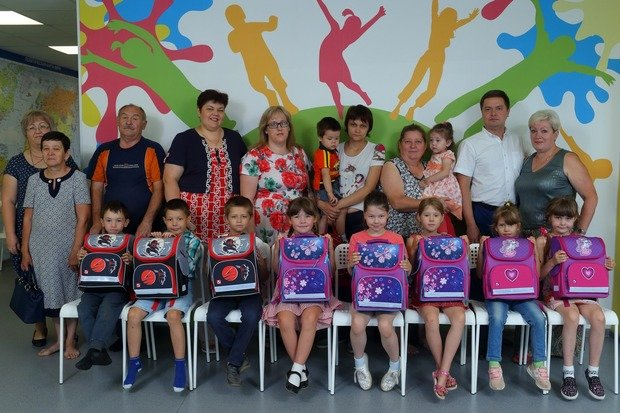 Formation of social infrastructure, financing of important regional programmes, support of health care, education and sport, revival of cultural, spiritual and historical legacy are one of the important areas of charity at TAIF-NK JSC. The company plans to support socially important charity campaigns further on that are designed to develop the future generation, educate the youth and form every child's personality.