"Digitalisation shouldn't become an overarching idea, it should be absolutely utilitarian"
Experts about digitalisation problems, difficulties when talking with "the generation of social media" and destruction of regional TV channels because of the transition to digital TV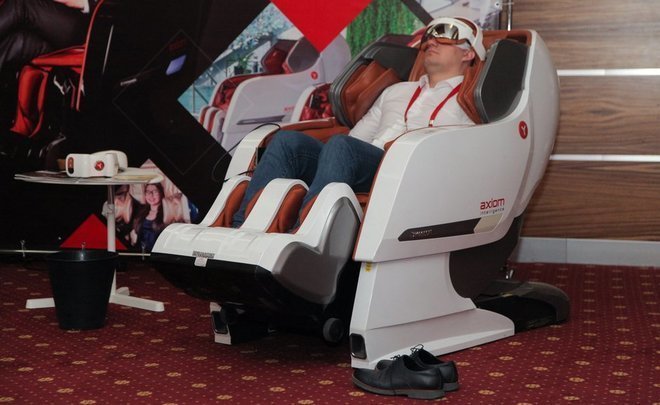 A meeting of Volga expert club took place in Kazan on 18 July. Its members discussed the positive and negative effect of digitalisation for society and authorities. The experts who gathered there also tried to find out how to cooperate with the "generation of social media", the risks the transparency that came together with new technologies contains and what to do with regional television that had already suffered from the transition to digital TV. More is in Realnoe Vremya's report.
"Children just don't want the state to interfere and talk with them"
The transition from the digital community to digital democracy became the topic of Volga expert club's meeting. Federal and republican experts gathered in Kazan Palace by Tasigo to discuss such an uneasy issue: politicians, sociologists, government representatives and big IT market players.
Moderator of the meeting, head of the Higher School of Journalism and Media Communications at KFU Leonid Tolchinsky asked the participants the next question: "What is a digital generation?" He also added that at the moment adults were neighbours of youngsters who literally were born with a finger on the sensor screen. And it isn't that clear-cut how to establish communication between these two worlds.
According to Director in projects at Public Opinion fund Larisa Pautova, sociologists single out "digital aborigines" and "digital migrants", and the modern-day younger generation belongs to the first group.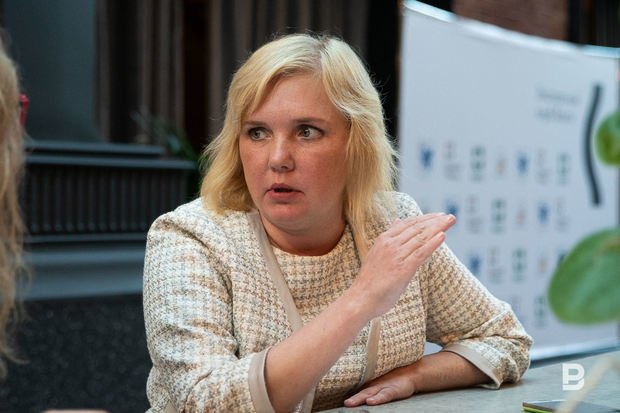 "I will note that people born after 2000 are completely different "digital aborigines". I think their children will be able to take revenge for us sooner or later. We feel the vulnerability anyway: for instance, I wrote my dissertation by hand, while they are born with smartphones," Larisa Pautova gave a speech. "I can say in general that authenticity, sincerity and justice are popular among the new generation because of digitalisation's opportunities. In other words, the new generation is egoists, but modern technologies help them be implicated: they like charity, volunteering, separate waste collection and so on. In the end, we have four principles: individualism, insistence, authenticity and social activity."
Interaction of the government with the digital generation is another issue when it comes to communication with these people.
"I would just reformulate the question, not "the digital generation against bureaucracy" but "the digital generation general against conservatism", managing partner of Social Networks agency Denis Terekhov began his speech. "By the way, I am sure that when all Russians are offered to get a digital passport by 2020, they will likely have to bring four notarised documents and fluorography results, just in case. Back to your question, I want to say an important thing: I've recently understood that my daughter doesn't see any difference between public and direct, mass and private. Therefore I conclude that the digital generation doesn't stomach conservatism because it is very open. Children just don't want the state to interfere and talk with them."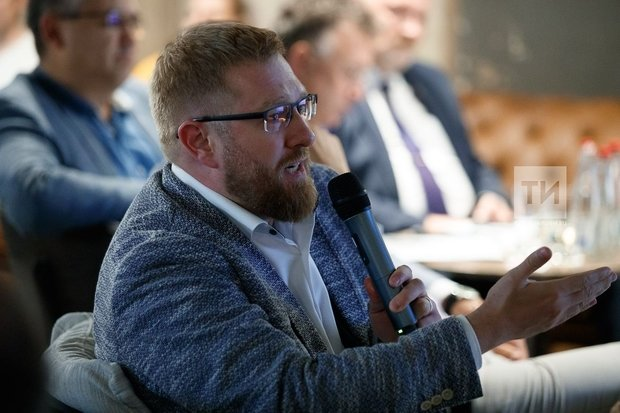 President of the Foundation for National Values Protection Aleksandr Malkevich volunteered to argue with Denis Terekhov on the openness.
"It's great that the boundaries between the public and private are blurring, but this ruins careers and people's lives. My favourite example is about the judge from Buryatia who posted a holiday photo on Vk.com where she licks a water bottle. After that, the judge was fired, though this publication said nothing about her professional qualities. I mean we have the youth that don't understand what is private and public. This all can be used against them later," Malkevich said.
Denis Terekhov didn't argue with the opponent but added that bans or restrictions couldn't solve anything for the younger generation: "There can't be bans in the modern world. What digital boundaries? After the invention of VPN, Durov has been just laughing at all of us!"
"Not human is for digitalisation but digitalisation is for human"
During the discussion, the experts asked a very serious question: "Is the humanitarian component considered in the digitalisation programme? Does it have a human there?" Director who works with government agencies in the Russian Public Opinion Research Center Kirill Rodin thinks that not digitalisation itself but convenience for every citizen is the sense.
"This issue isn't on the federal agenda in general. There is an order, there is digitalisation, and here it began: volumes, plans, mastering, but why? How should the humanitarian component be considered in the digitalisation project? Not human is for digitalisation but digitalisation is for human. I will repeat that this issue must be on the federal agenda," the speaker noted.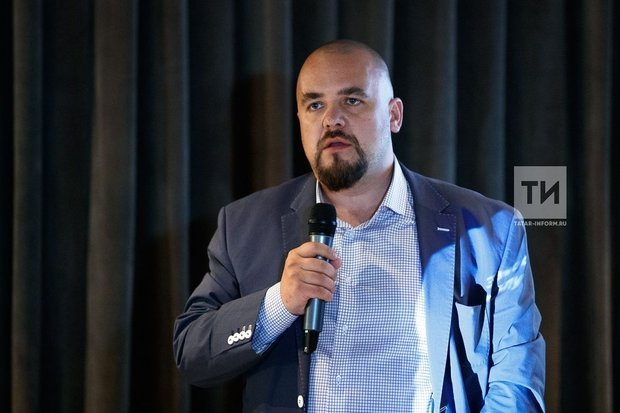 Managing partner of Social Networks agency Denis Terekhov supported Rodin and added that "digitalisation shouldn't become an overarching idea, it should be absolutely utilitarian".
Political expert, Director General of Institute for Political Studies Sergey Markov decided to look at the digitalisation issue from another angle. In his opinion, digitalisation is a new synonym of the words "money" and "power".
"It is comparable with railways. Those countries built them quickly in the past, gave an impulse to economic growth, conquered big markets and became influential rapidly. It is necessary to actively work in this direction," Markov began his speech. "It is also important to work with social media, we are failing in this area very much. According to research, Russia has the weakest online power segment in the world. It is the responsibility of internal political management. We are just losing millions of people, moreover, not only the youth."
Keeping talking about social media, Sergey Markov mentioned Facebook having called it "a more politicised structure". As the expert thinks, a serious oscillation can appear through this social network in case of social unrest, hence the issue of sovereignty of social networks.
"We should create a global alliance of social networks: Turkey can join us, alternative German, French, British, Italian social networks. If we don't do it, we are going to face very serious problems during the next political crisis," Sergey Markov is sure.
"The regional mass media that must be used to release steam were eliminated"
During the discussion of problems linked with digitalisation, a no less important problem came about — the fate of regional television after the transition to digital TV across the country. Director General of TNV channel Ilshat Aminov was first to raise it.
"The total control over a person is the key challenge of digitalisation. It is a big question what we will do with it, as it is a huge mass of data about a person's history, life. Secondly, digitalisation raises a serious question about freedom and responsibility. The latest laws about the Internet, social networks and insults that were adopted are hundreds of young people who weren't taught how to work on the Internet, who got real prison terms, were included in databases, who had blocked accounts only because they reposted something in a network. As for digitalisation in regions, I will put an example of television: regional TV companies weren't allowed to enter digital TV. This will significantly complicate communication between authorities and society," the expert said.
The topic of regional television didn't leave member of the Russian Public Chamber Aleksandr Malkevich indifferent who called all that's happening "deception of the country's top officials".
"We have two digital packages, 20 channels. But it was chosen without asking us (there was no survey, no studies) that there must be such channels, just according to a competition's results. The regional mass media that must be used to release steam and solve real problems were eliminated. "Singing pants", mystery TV channels were stuffed into the second multiplex, and they try to persuade us that it is less important for residents of a remote village in any regions to watch their local news than trips across America with a gold credit card on Friday channel," Malkevich gave an emotional speech.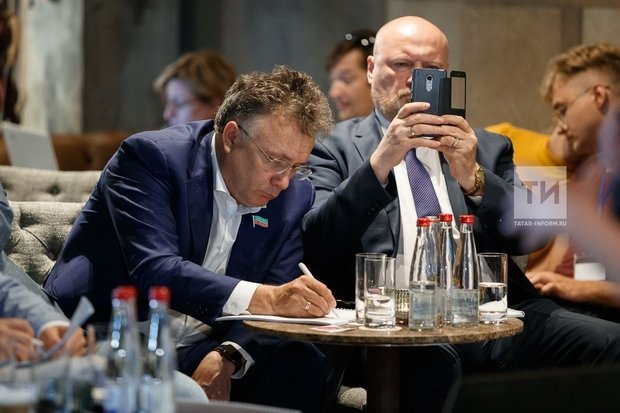 The expert says that the situation with regional TV channels is "a crime that plants a bomb to the country's further development". At the same time, the speaker sees a solution to the problem anyway.
"We can permit regions to create their third regional multiplexes, and then show them by means of fair competition that their numbers are higher than the second and the first multiplex. A crueller variant is to throw unnecessary channels away by conducting a digital survey. Perhaps in some regions, nobody will want to watch First Mystic due to religious beliefs. But nobody considers it," Malkevich concludes.