"Russia's image isn't at the top level. It isn't very good for IT guys"
Co-founder of a Kazan IT company Oleg Kurnosov on problems of the industry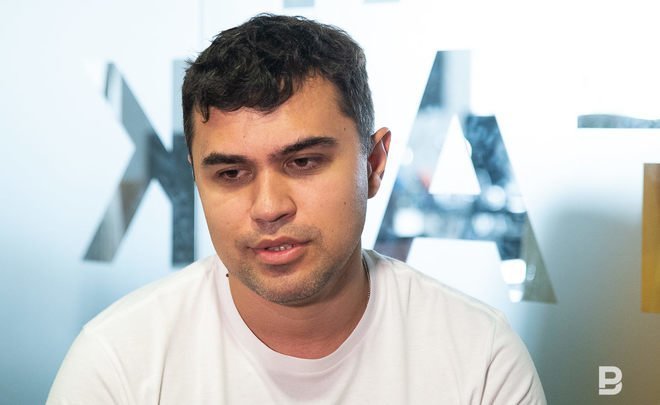 In 2006, three Kazan Aviation Institute graduates founded an IT company betting on not the most popular programming language in Russia. And, as it turned out, they were right. Today Flatstack develops solutions in Ruby on Rails framework and mobile apps by, as the founders say, "competing with large corporations, for instance, Yandex that hunt our employees". In an interview one of the co-founders of the company Oleg Kurnosov told Realnoe Vremya why it didn't operate in the local market, said about changes in consumer preferences, bush telegraph abroad and the necessity to "constantly be in the American mix".
"What you have in your head and experience are the most important things in our industry. Money is of secondary importance"
Oleg, I've read an interesting fact about you: you began to write programmes at the age of 7. What programmes were they?
It wasn't web programming, of course, because there was no Internet in Kazan at that moment. I wrote some programmes for formulas in BASIC, Arkanoid in C+, something astrological in Delphi.
My dad, who has a degree in engineering and programming, used to tell me: "I will let you play computer games if you write a programme". Now everybody plays games on tablets and phones, while at that moment computers with colour monitors were a novelty. And my dad tried to stimulate me this way.
How did Flatstack appear?
I had met the founders of Flatstack long before the company appeared. I studied with Aleksey Mamayev at school and with Timur Vafin at university. We graduated from KAI all together. At the same time, we worked in the team of e-Kazan portal together for about six years under Nikolay Nikiforov (Editor's Note: ex-minister of Telecom and Mass Communications of Russia, ex-minister of Informatisation and Communications of Tatarstan). We gained great experience there.
By graduation from the university, our head was promoted in politics, while we could do nothing but develop software. This is why we decided to move in this direction together. We didn't have any business plan, we just wanted to programme for the whole world. So Flatsoft IT company appeared in 2006. And partners in the States called us Flatsourcing (it comes from the word "outsourcing").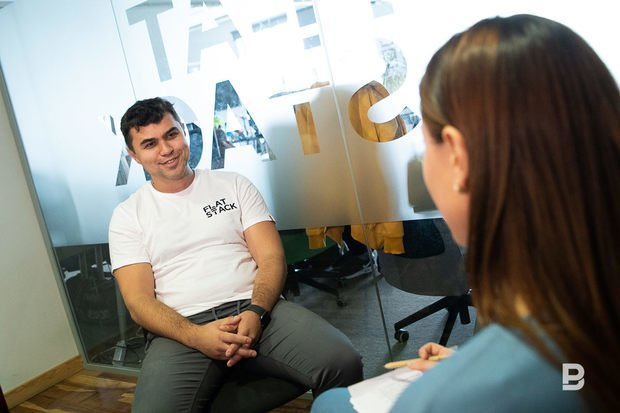 We launched a rebranding in 2010, as a result of which the united brand Flatstack appeared. Colleagues from the USA recommended us to add the word "stack", it wasn't popular then. And now "full stack" is a widespread IT term. It is a programmer who knows how to write in several programming languages.
How much did you need for the start? What was the payback period?
Zero rubles. We had three computers and a printer. What you have in your head and experience are the most important things in our industry. Money is of secondary importance.
"We focused on global positioning"
You have catered to the foreign market from the very beginning. Why not Russia?
I lived in California when I was in the eleventh grade. I went there on a student exchange programme. I came to love English very much then, a part of me still speaks it. I wanted to use this skill, that's why I stimulated my colleagues to cater to abroad. By the way, many other graduates of this programme work with us, this is why we don't have language difficulties.
And there was another reason. We didn't want to compete with the guys from the previous place of work. e-Kazan worked mainly for the Russian market. We decided not to add stress, focused on global positioning. And this became our competitive advantage. It turned out there was uncharted territory abroad.
Do you have projects implemented in Tatarstan?
Sometimes we receive calls, we are asked to complete something, rewrite, solve a problem. For instance, we've recently helped to introduce a bicycle sharing system in Almetyevsk. But we don't have arranged marketing as such here. We start to think about it right now.
Who is your partner in the USA? What is this person responsible for?
It isn't a partner but a whole team. If I have to single someone out, Peter Bodenheimer and Chris Schultz are one of our sales leaders. Chris, for example, knows a lot of people in the USA, mixes with business circles.
How did you reach out to your American partners?
By word of mouth. Firstly, we implemented several projects on an online platform where clients look for programmers. Then a client recommended us to another one, the second did to the third one. This is how it began. We formed a pool of regular customers and decided to start selling services, hired people.
13 years ago you bet on Ruby on Rails, which isn't a very popular technology. Why did you choose it? How popular is it now in Russia?
At the previous place of work, we programmed in PHP. Creating the company, we also catered to PHP. To use a framework (a pattern to programme a platform), either we had to support it ourselves or a support team was needed. This is why we considered the ready-to-use Binarycloud framework.
And all of a sudden, the support team of this framework writes to us that it is going to stop supporting it and switching to Ruby on Rails. Then Timur presupposed that as such serious people had switched to this language, maybe we should try as well. At that moment we were one of the first companies in Russia to pay attention to Ruby on Rails. Now many are already using it in the States.
I thought this language was losing popularity in the USA.
Not quite correct, expensive Californian programmes are outsourcing jobs linked with Ruby now. We take these orders with pleasure but understand that we should look at other programming languages in time.
Now we write mobile applications, too. Nevertheless, Ruby on Rails is our key area. We teach guys in KFU's Higher Institute of Information Technologies and Intelligent Systems. It is a well-known fact that it is important to know how to programme in one language, then it will be easier to switch. Ruby is easy enough to start.
"People are tired of complicated things, they want everything to be clear"
What did you enter the market with 13 years ago?
We didn't enter the market with a product. It was rather commercial proposals and services to develop something in Ruby on Rails. Probably in this respect our company loses to companies with products. On the other hand, we understand it is a separate industry.
Products aren't what we offer, it is what we develop themselves to maintain the qualification. We don't have marketers, investment specialists. But we make something from time to time. For instance, we've recently presented the project Rewards.team at a venture forum. Now we are actively promoting it. It is a product designed to settle HR issues, it isn't commercial at the moment. It will maybe become commercial in a year, and again, not in Russia.
What markets does your company work in today?
In New Orleans, California, Chicago, several small states. We have 10-15 constant projects. We try not to increase the level of comfort because it is important to keep balance in life.
Who does Flatstack compete with?
We compete with companies in other countries where strong specialists go for permanent residence. We have competitive staff, but if people experience some discomfort, they can up and move to another country.
Globally, we compete with large corporations that hunt our employees. For instance, Yandex. We don't have rivals in Kazan because we don't specialise here. Nor do we compete with local companies in the USA.
What was your revenue last year?
Unfortunately, I can't give away the trade secret.
Which area accounts for the biggest volume of your revenue?
65% is Ruby on Rails solutions. The rest is mobile developments. The market is new, promising, we haven't had the time to shift our focus in this sense. And it is simply different, less inert.
What trends in mobile apps would you single out?
Speaking about the technical side, a cross platform approach to programming is on trend. It is universal applications that run on all platforms.
Another tendency is that applications are becoming smarter. They understand what you do at a certain moment and want to do further.
People are tired of complicated things, they want everything to be clear. And the demand for it will be growing. The information space is affecting the older generation now, not only the youth. For this reason, programmes now are written in a way so that both an old person and a child can use it.
What tendencies do you feel in the IT market in general?
The presence of millennials is felt. It is people who like to enjoy work and life daily. And they don't want to wait like the older generation. Some of these guys don't wish to work from home every day, comfort matters to them.
Almost all of our professional books are written in English. It expands the understanding of the market. This is why excellent English is becoming important.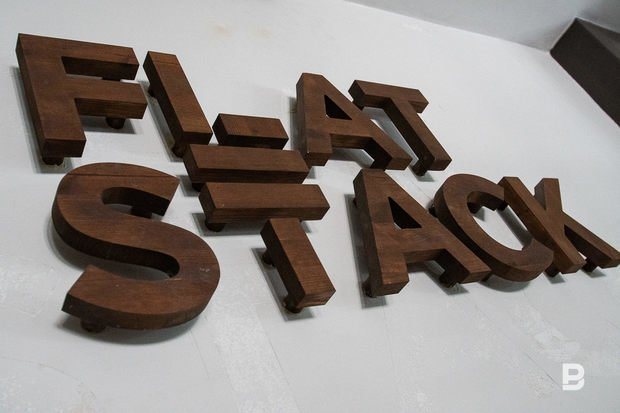 We compete with companies in other countries where strong specialists go for permanent residence. We have competitive staff, but if people feel some discomfort, they can up and move to another country
"If tomorrow they come and offer a big amount of money, it will be hard to resist"
Could you tell us about some of your key projects?
Some of our agreements are confidential, this is why I can't talk about everything. Among complicated projects, I remember a transportation service we made for Manhattan. It was one of the first services to compete with classic taxis. We programmed a mobile app for passengers, which was also installed in the vehicle, by the driver and the administrator. Then we supported the service for about four years, then the customer sold it.
It was complicated from a perspective of both management and interaction with the client. The American team told us at times to talk with them ourselves.
Among positive projects, I would single out an application we wrote 6-7 years ago. It allowed listening to music from a Vk.com account and, most importantly, cache it. The project was in the top 16 apps in Apple Store. But Yandex.Music and Apple Music didn't exist yet.
One in ten people has seen the app on the smartphone. We gain in certain popularity. Moreover, we wrote the application just to have fun. At the peak of popularity, we began to receive offers to air commercials. The product existed on the crest of the wave for a couple of years, and then big boys came — Apple and Yandex. At the same time, Vk.com stopped giving access to music due to legislative restrictions.
This project helped us understand that a product's life is short and flies. If you catch a trend, you will already have to make a decision to sell or launch a better version in a couple of years.
What's the name of the app?
Meloman. Moreover, some viruses looking like Meloman, rivals with a similar logotype and name began to appear.
Hasn't Google offered to buy you out?
I have an unread letter, it is in Russia. But I think it isn't about it (laughing). It is an ad, as usual. We haven't so far received such offers.
Would you like to?
It depends on the price. If tomorrow they come and offer a big amount of money, it will be hard to resist. We are a commercial organisation.
I haven't thought about it. I like my job, I don't consider it as a routine.
What's the price of the products you make?
When people call us and ask to create a website, we do, of course. But this market is full enough, any student can do this job if he wants. While we specialise in more complicated products. Consequently, the price of solutions is higher.
Simple websites cost about 100,000 rubles, more complicated developers start from a million rubles. There is no final point here because we've been supporting some products for many years.
How profitable is your business?
No less than 20%.
"Both our and foreign press are crossing the line, but business people are suffering"
The lack of qualified staff is the biggest problem in the IT industry today. How do you handle it?
In general, I will agree with you, but speaking about Russia, I wouldn't say that the lack of staff is the problem of the IT industry. Russia is historically a strong engineering country. Kazan has a wonderful microclimate in general: we have Innopolis, IT Park, the former communications minister comes from here. There is no problem with the staff.
The general worldwide nervousness is likely to be the roadblock now. Russia's image isn't at the top level. I can't say this is bad, it is just different. It is a bit complicated for IT guys. Both our and foreign press are crossing the line. In the end, ordinary people, business people are suffering.
As a company running in the B2B and B2C markets, we see that purchasing power is falling. It is a problem, too. Generally speaking, consumers are now inclined to invest less because they are saving money for the day after tomorrow, which is unknown.
Well, how do you select people then? Do you prefer to hire people "for the future" or look for mature specialists?
We believe that if you want to have good staff, train it. For this purpose, we cooperate with KFU, teach in the HIITIS. I've just recently been in the fourth graduation ceremony.
We had had a certain staff pain before this institute appeared. As much as I love KAI and KFU's Faculty of Computational Mathematics and Cybernetics, specialists with more abstracted orientation graduate from there. And the market needs practical employees.
Now we have over 50 permanent employees. Moreover, the turnover isn't high. Now we are so many, while we used to fill a room on Yershov Street. We gradually began to occupy neighbouring rented spaces. Now we've moved to a big office on Pushkin Street. We were going to settle in IT Park, but it didn't work out.
Why?
It isn't limitless, while Kazan has a lot of IT specialists. We had an experience: we opened an office in IT Park in Chelny but closed. It is hard to have several locations. Moreover, a four-hour ride was exhausting, this is why we don't have a permanent location there any more. Now in general we are considering the possibility of teleworking for employees. A teleworker used to be something unclear. Now an IT specialist can work from any place, only a notebook is needed at hand. Thanks to technologies, the world became flat if I use Thomas Friedman's terminology (Editor's Note: an American journalist, the author of The World Is Flat). We will give smart guys such freedom.
By Alina Gubaydullina. Photo: Maksim Platonov