Ville Haapasalo bakes belish in Kazan
And shoots a 10-chapter series about Tatarstan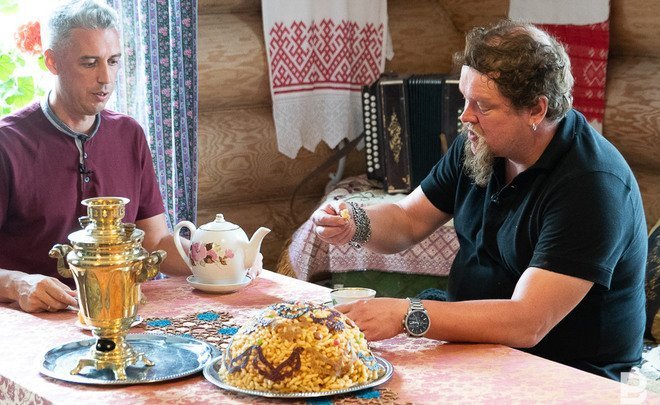 The shooting of a 10-chapter project about Tatarstan kicked off in Kazan, the star of Peculiarities of the National Hunt and Peculiarities of the National Fishing films Ville Haapasalo works on it. The goal of the series about people and attractions of Tatarstan is to attract tourists from Scandinavian countries to the republic. More is in Realnoe Vremya's report.
"There are bad sides, of course, but I will be speaking about nice things"
The State Committee for Tourism is the initiator of the project financed by both the Finnish side and the Tatarstan government. As it became known at Ville Haapasalo's press conference on 24 June, which was in one of the national restaurants in the Old Tatar Settlement, our state committee is actively promoting the republic's tourist brand in the Finnish market.
We will note at the beginning that it is quite an uneasy task, though a direct flight has linked Kazan and Helsinki for five years already. But, firstly, it doesn't operate all year round (no flights last winter), secondly, most passengers use it as connection en route to Europe and back. As for Finns, their number on Helsinki-Kazan flight isn't high. At least o far.
But Finns are a travelling nation. Moreover, as a rule, they love educational trips, so the 10 chapters about how interesting it is in Tatarstan shot by people's favourite Haapasalo will probably make a positive impact on potential tourists.
Ville Haapasalo wasn't chosen accidentally — he has shot tens travel programmes, we can say he is Finnish Dmitry Krylov, who is Russian traveller. According to Ville himself, the tone of his programmes, 10 series about Tatarstan won't become an exception, it will be positive.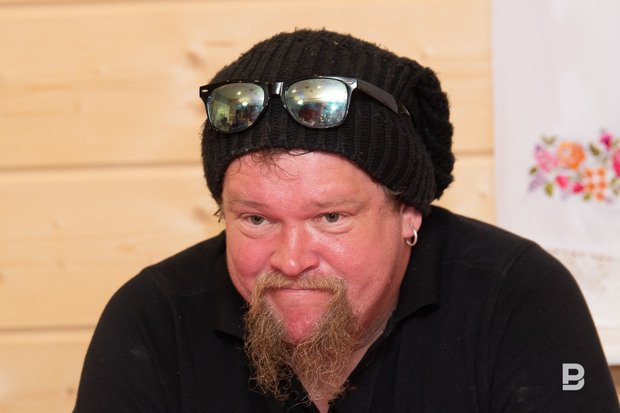 "I am talking about positive things," the actor notes stressing that the idea of Russia in the West, particularly in Scandinavian countries, isn't accurate, negative information about the country is transmitted more often. And Ville wants to fix the situation. "There are bad sides, of course, but I will be speaking about nice things," he promises. For this purpose, he is going to shoot 10 chapters, 26 minutes each.
Haapasalo is very popular both in Finland and Russia, he fluently speaks Russian, he got a degree in acting in Saint Petersburg. He hosted several TV projects on Russian television. For the character created in Cuckoo film he got an award for the best male role at one of Moscow international film festivals. He was even a face of AvtoVAZ's advertising campaign, he advertised Lada Kalina car.
The shooting crew arrived with Ville from Finland, there is no script as such. It isn't how Haapasalo works who prefers improvisation. But the Tatarstan side anyway helped to make up the plan of work outlining the key points of the future series. By the way, Tatarstan had been negotiating on the joint project with Haapasalo for about four years.
"And a homeless came to me"
Haapasalo has once shot a programme about Russia having shown the country "through people" as he says. From 700,000 to a million people watched it in Finland, and it is the country whose population is about 5,5 million people. About 1,2 million people watched that Russian seven-chapter project in Sweden. Other European countries also saw the programme about Russia.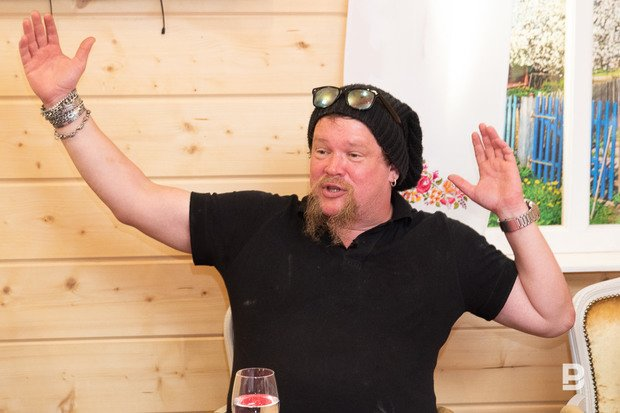 "Today we've shot in the Kazan Kremlin, and a couple from Germany approached me, they said that my project made them come and see what Russia looked like in fact," Ville said, he is recognised in Kazan streets and asked to take a selfie instead of signing an autograph. Haapasalo doesn't say no, it is also his principle.
Generally speaking, in his opinion, travel shows are very popular around the world now. "Once a homeless came to me next to the railway station in Helsinki and thanked me for my programmes. He said one can travel around the world without a penny in the pocket thanks to them," Haapasalo put an example.
As Ville prefers improvisation and can even suddenly change the route of shooting at times, he says he doesn't study the material and prefers to find out the most interesting things about a place from people's mouth. It is planned that his shooting crew's route in Tatarstan will pass through the island city of Sviyazhsk, Tetyushi, Bolgar, Chistopol, Yelabuga besides Kazan. But author's passion for improvisation will bring him to other, no less interesting sites in Tatarstan.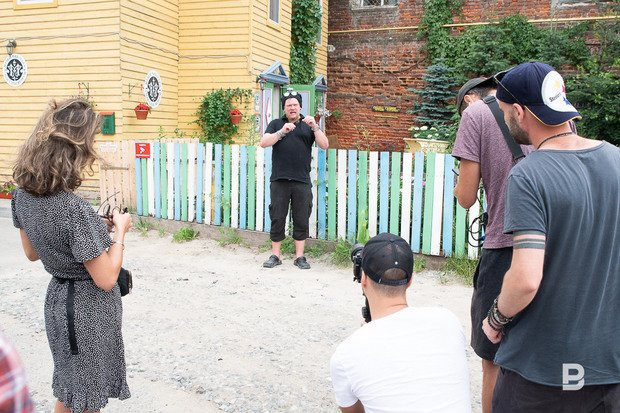 The Kremlin, the Marjani Mosque, the Chak-Chak Museum, a national cuisine restaurant have been chosen as shooting sites in Kazan at the moment. By the way, Ville successfully learned how to bake belish in this restaurant. The pie was big — for some ten people. Ville noted that, as a rule, they shoot a lot of material, for a 26-minute chapter, for example, but can shoot six hours, and this always creates difficulties in film editing.
Haapasalo plans to finish the shooting by 4 July, while the premiere of the series about Tatarstan is to be in September. Haapasalo will have opened his website by this time, and it will launch with the films about our republic. In answer to the question why Tatarstan attracted him and how we could attract tourists from Scandinavian countries, Ville replied: "You have the Volga River, you have 130 nationalities living in peace and harmony, and you have great, delicious food."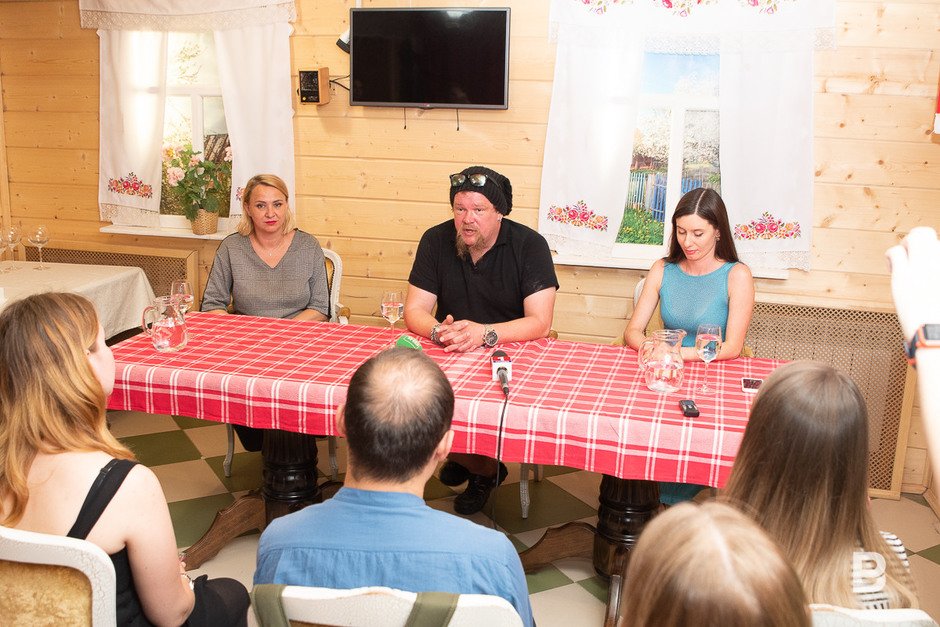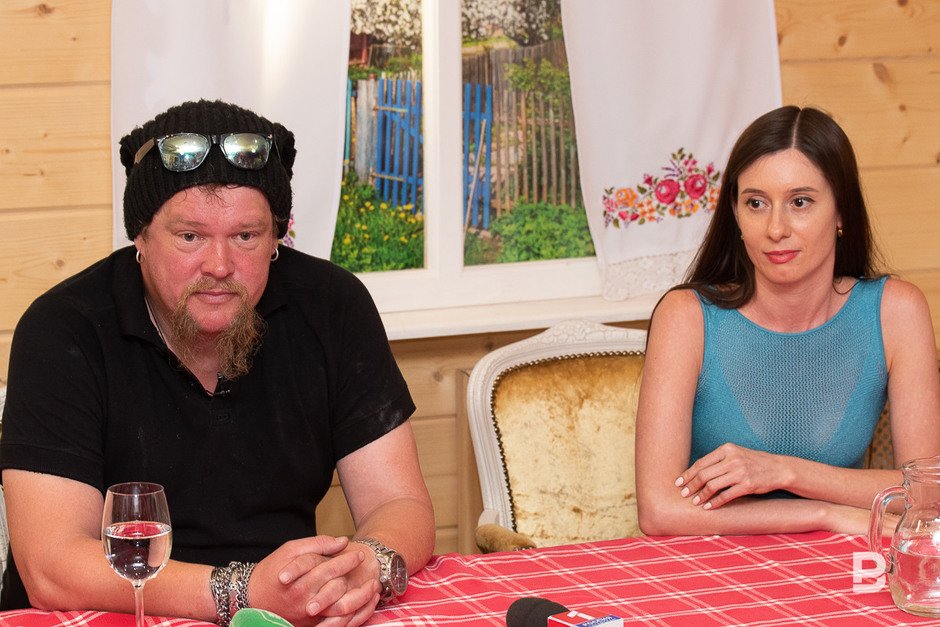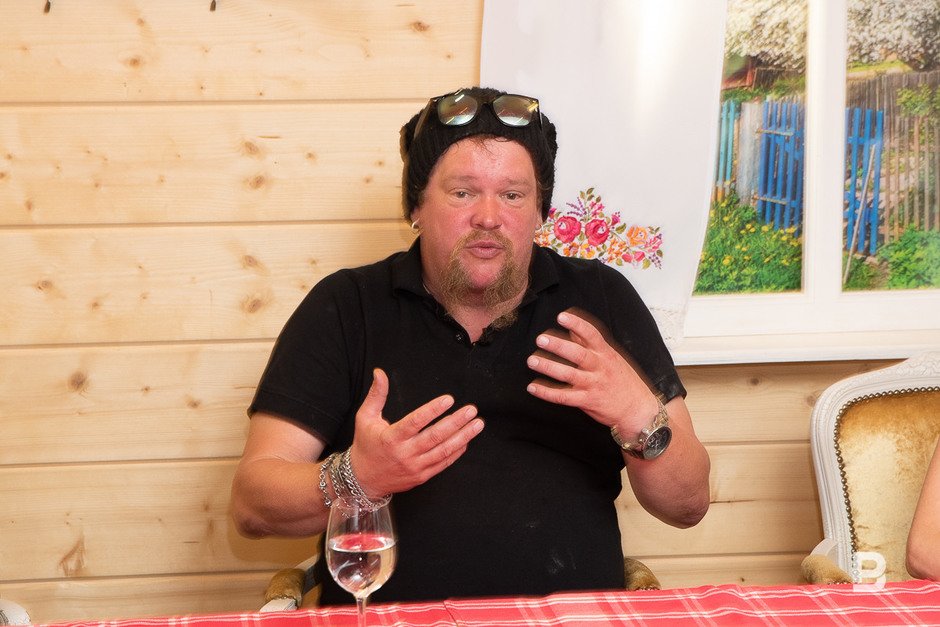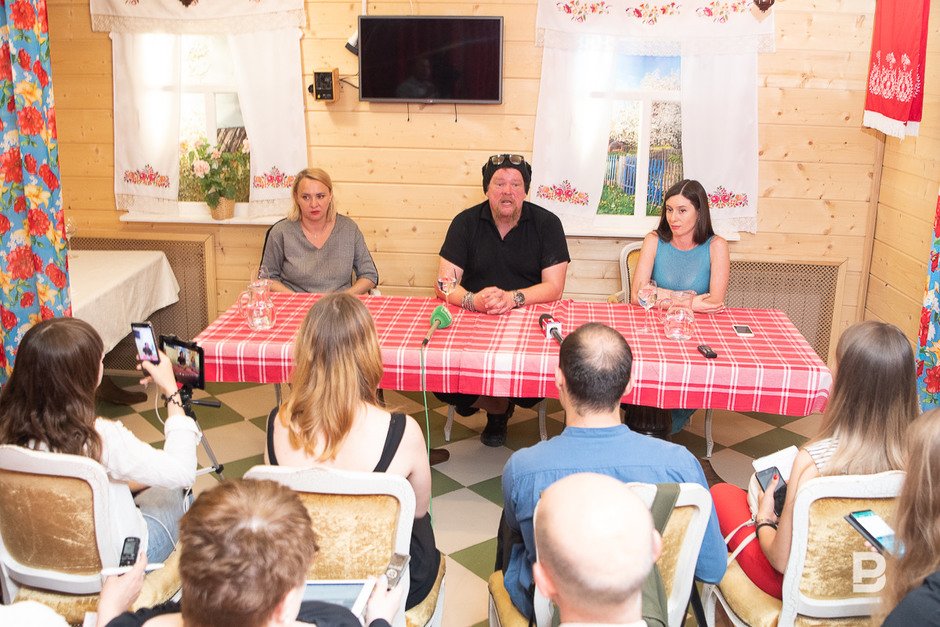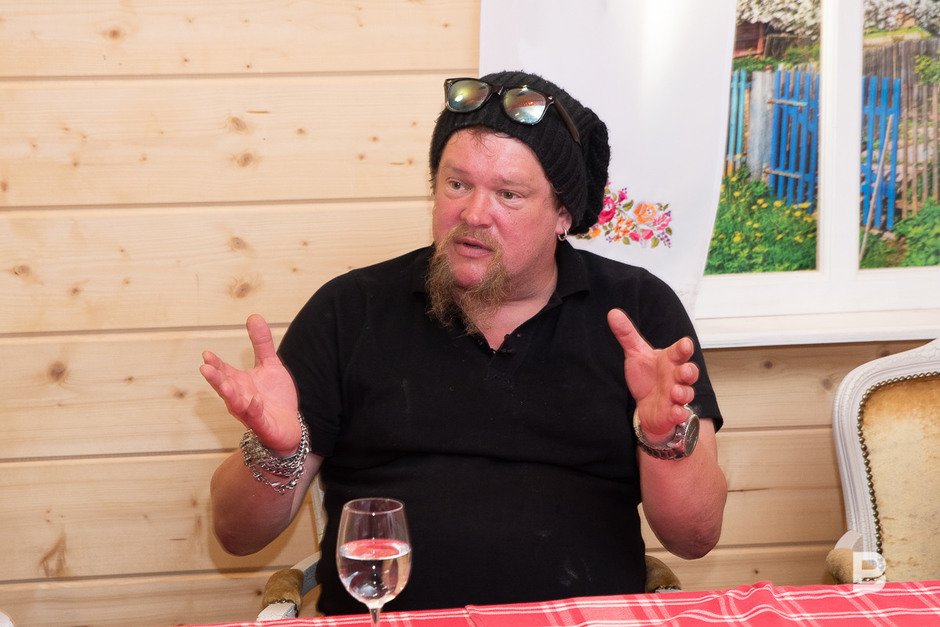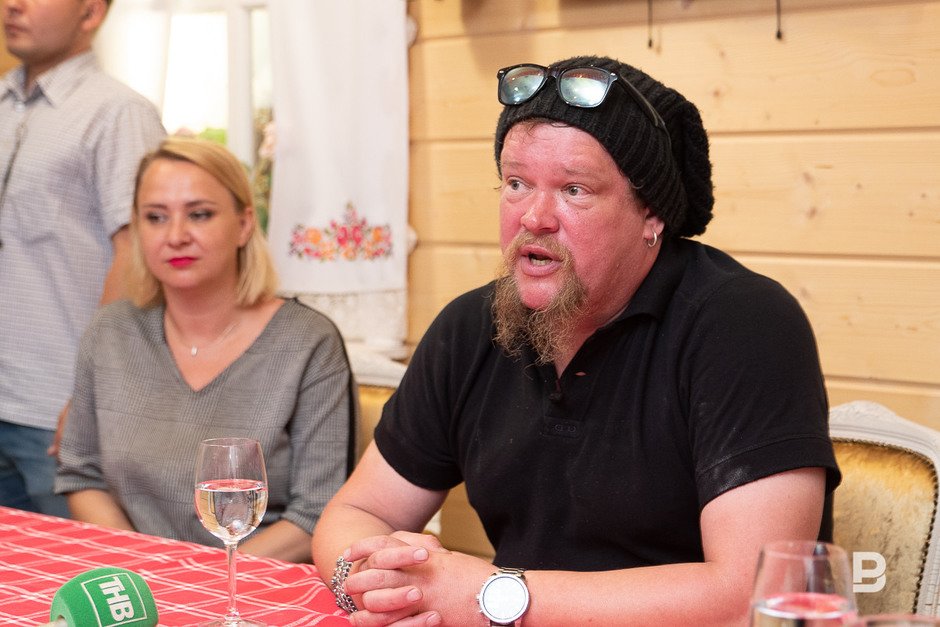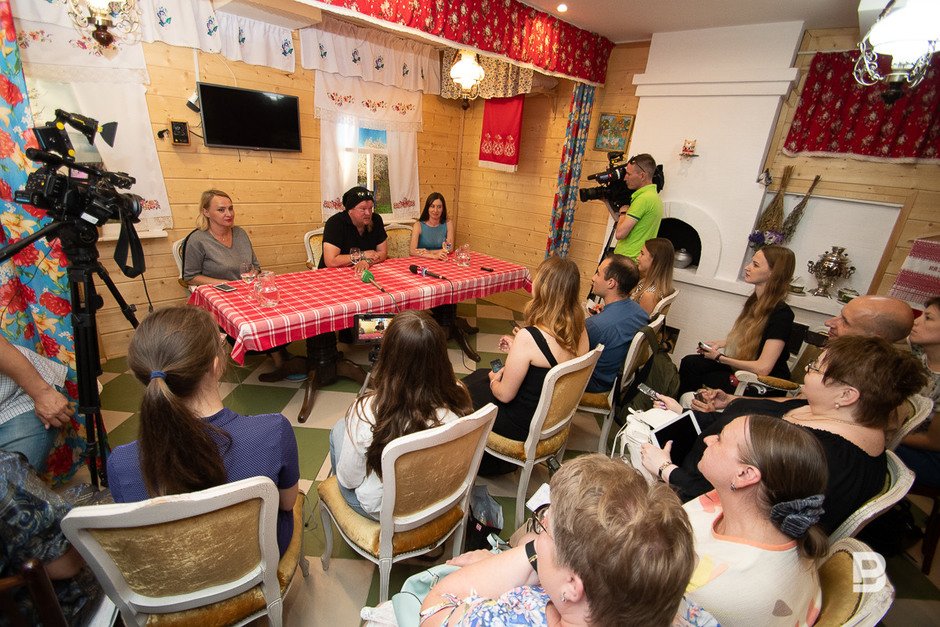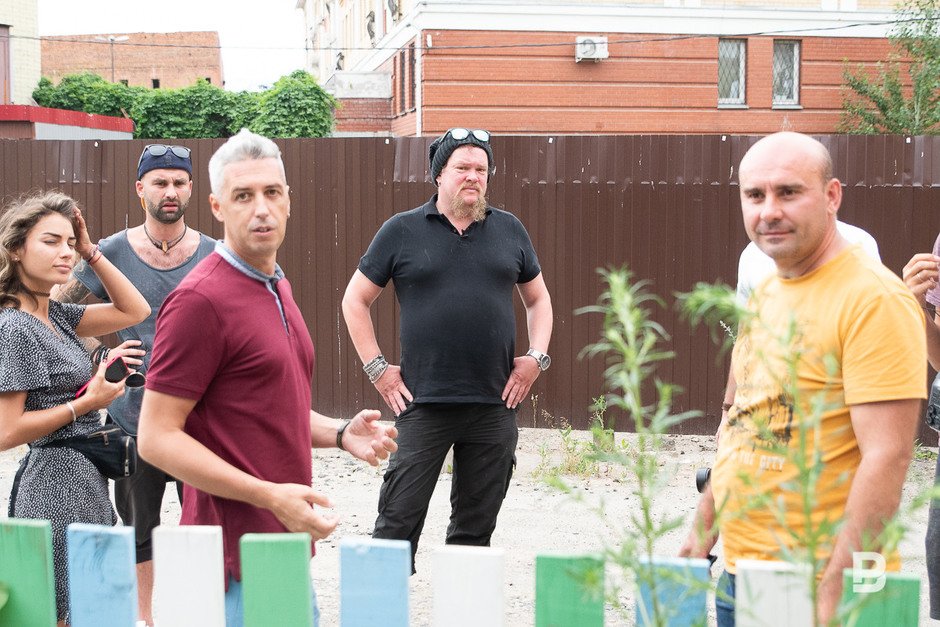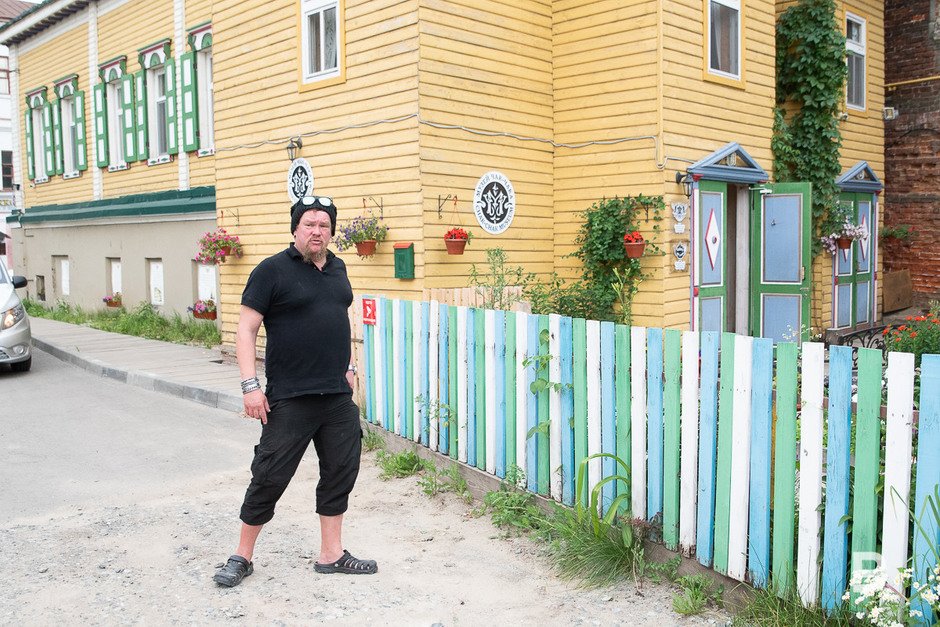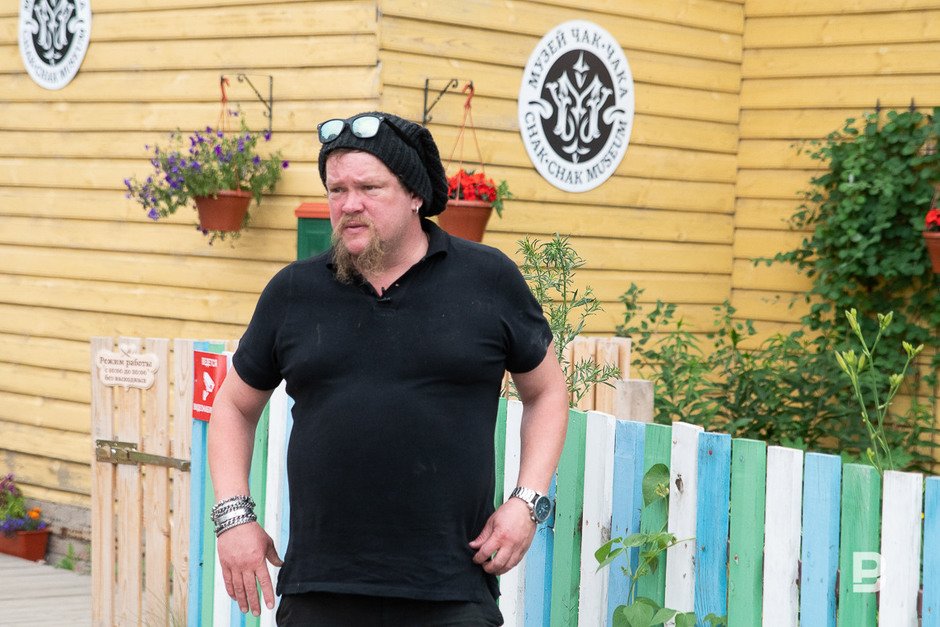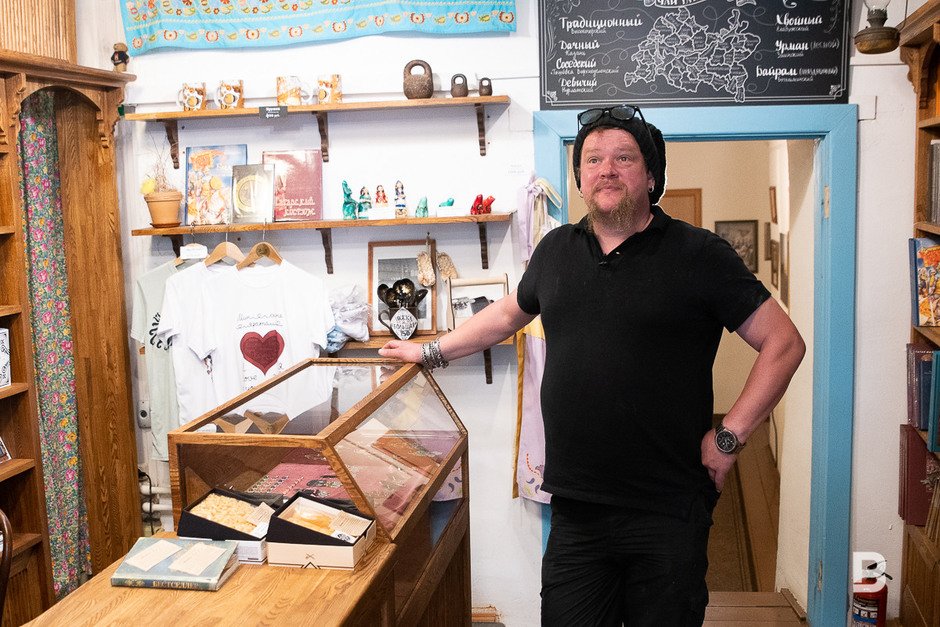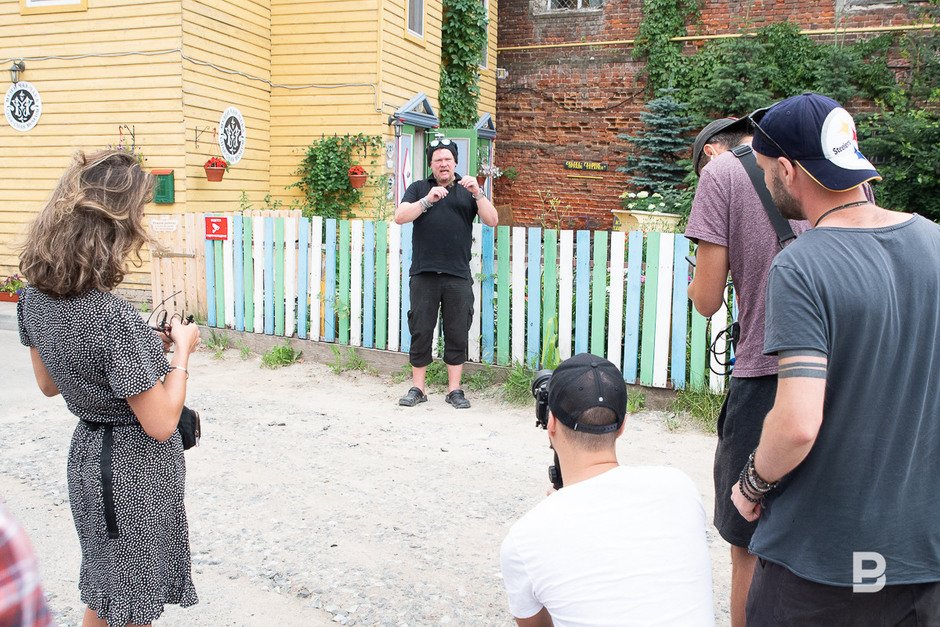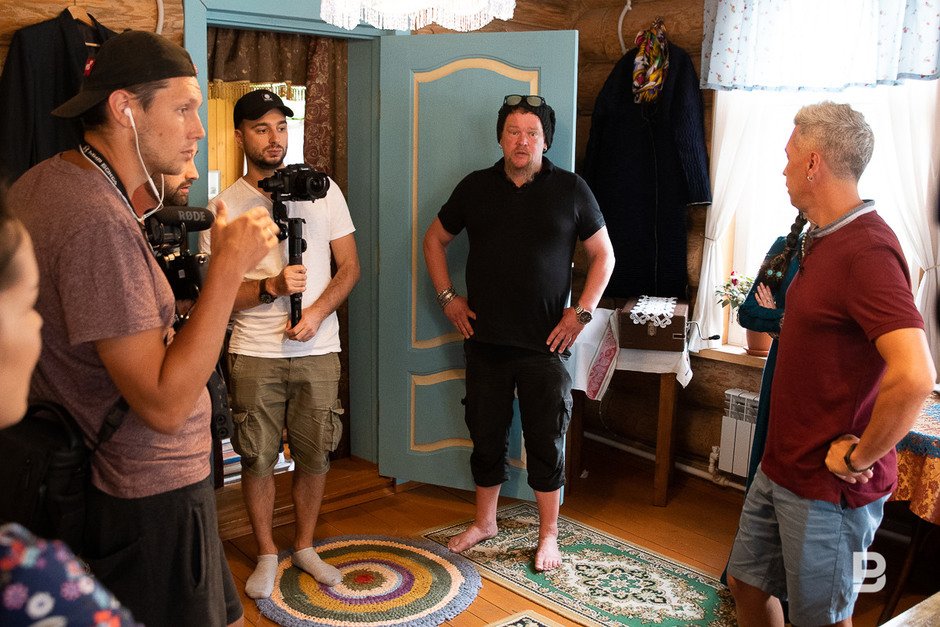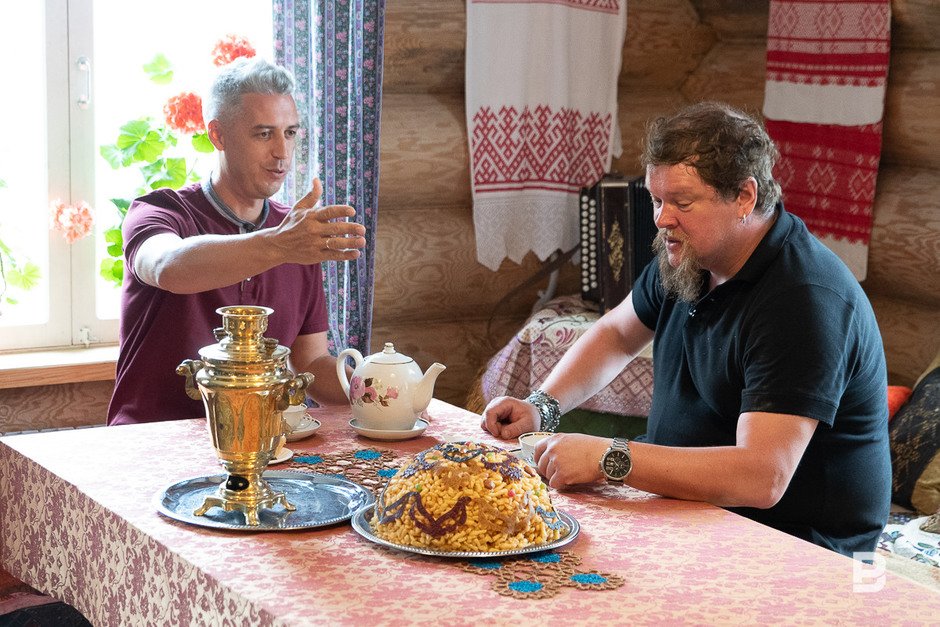 By Tatiana Mamayeva. Photo: Maksim Platonov