Sports achievements in working process
The football team of the branch of TGC-16 JSC — Kazanskaya CHPP-3 Energia in a short period has become the winner and prize-winner of two important tournaments in mini-football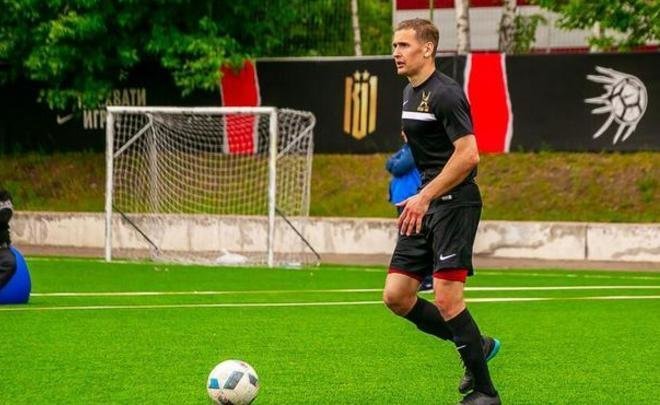 TAIF Group pays great attention to maintaining a healthy lifestyle and promoting sports among its employees. And it's bearing fruit. The team of the branch of TGK-16 JSC — Kazanskaya CHPP-3 Energia, recently once again has become the winner of the mini-football cup named after M.F. Askarov in the framework of the 20th games of the Elektroprofsoyuz RT VEP. Soon after that, the team went to Moscow, where they won silver in the mini-football tournament among amateur teams Victory Cup. Realnoe Vremya interviewed the captain of the team Energis — leading engineer on calculations and modes of at the production and technical department of the Kazan CHPP-3 Kirill Kireev.
Vicotry Cup
Kirill, tell us how did the tournament go?
In general, such event for our team is a rarity. The last time we went to the game was four years ago — in Naberezhnye Chelny. Usually we play in Kazan, in Moscow we went for the first time. So, we saw all the participants of the tournament for the first time, and of course we did not have any principal opponents. There were teams from all over Russia — from Sverdlovsk Oblast, Kaluga, Tula and many other cities... In general, we participated in similar tournaments of the business league here, in Kazan, only the format was a little different. We expected that on the field, as in the classic mini-football, there will be four players and a goalkeeper, but in the end, there were five players plus a goalkeeper. Although we quickly oriented and played well. In general, the tournament was held at a high level, we liked it. The level of the teams is about the same as in Kazan — there are strong and there are weak ones.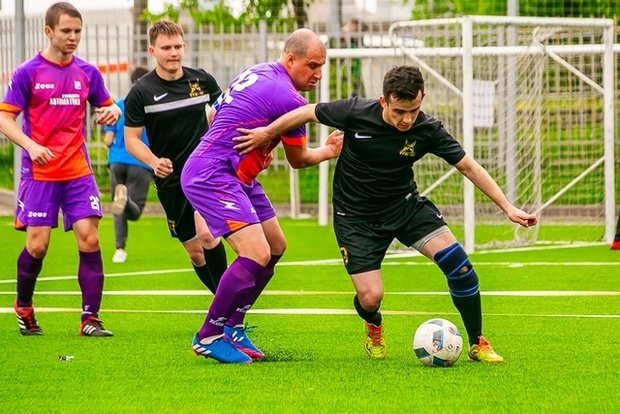 The tournament was held at a high level, we liked it. The level of the teams is about the same as in Kazan — there are strong and there are weak ones
How did it happen that the Kalugapribor team came forward? How did the final match go in general?
"To be honest, we just did not have enough strength," confusedly admits Kirill Kireev. "We played four games in the group, then there was a quarter-final, semi-final and final, and between the last games there was no break at all. Just a minute — and the next match. We had eight players, that is, only two substitutions. Kaluga had at least two five-man lines. If we had more strength left, I think we could win. But we missed at the beginning, after which they wisely went on the defensive, and couldn't win back. There were scoring chances, but we probably were a little bit unlucky. Things happen.
I believe that we have shown a good result in these competitions. Not lucky a little, unfortunately, but, in general, the task was to get into the top three, but we became the second. Yet we all really enjoyed the tournament. I would like such trips to happen more often — we would go, play with pleasure."
The winning team
Tell us more about the team. How long have you been playing together?
"The bulk of the team has been playing for a long time — about five years almost with this composition. We are quite a well-coordinated team, everyone knows each other for a long time, there is mutual understanding. Although in sports, anything can happen, emotions are running high,'' the captain of the team laughs. "But we are still friendly — if someone is hurt, we stand up for each other."
How important is the relationship in the team for the results of the game?
If the team has a good atmosphere, then the result is high, but if we all quarrelled or were indifferent to each other, respectively, and no victories would have been.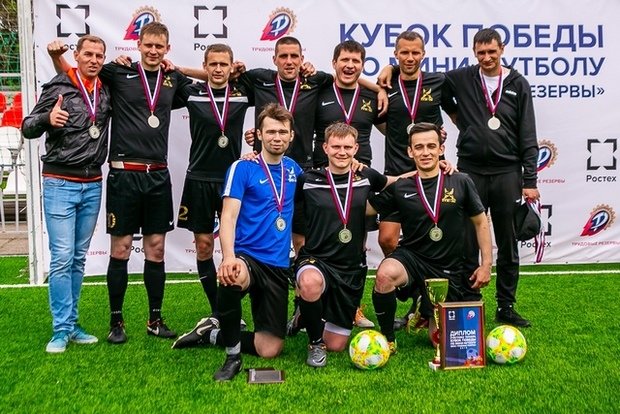 Over 4-5 years, it's just hard to remember how many tournaments there were. Somewhere we won, somewhere not, but still try and stay "in the money"
What are the notable achievements of your team? You have repeatedly become the owners of the Askarov Cup…
Yes, as fat as I remember, we have won it three times. The other times, we also won prizes. This tournament is the main for us, it has even become common. The main task — to take this Cup, and we consistently show a decent game. This year we have participated in the Top League of the Kazan Mini-Football Federation for the first time. Although we were the fifth, the difference with the first was literally 3 points. That is, everything was decided by one match, which we lost.
In general, we participate in various tournaments. Last year we took part in the Business League and won a Silver Cup there. over these 4-5 years, it's just hard to remember how many tournaments there have been. Somewhere we won, somewhere not, but we still try and stay "in the money".
Do you have a principled opponent with whom you have a fierce "derby"?
It often happens with Orgsintez — they are for us is such a principled opponent. We have played with them more than once — we both lost and won. In the final, we often meet with them. But in general, we often play and with many teams intersect in different tournaments. Now the sport is seriously developing, so the competition and the level of players — even for businesses — is very high. People train and in the same way as we play in various tournaments in order to "train" their teams. The level is good — there is no such thing that we win all ordinary matches and "on one leg".
What is your team's style of football? Who determines the strategy?
The strategy is determined by the coach. It all depends on the composition and the tournament. When we feel our strength, we can safely play attacking football. Somewhere where we do not know the opponent, like, for example, in Moscow, we started carefully, from defense, not to miss. But then, when they started to feel our game, they just started attacking and scoring. That is, the tactics are changing. But in general, our football is more attacking.
Work and sport
How does the company's management support your sporting aspirations?
It supports very seriously. Even if we talk about the last trip — the management let us for the game, financed and organized the trip. In principle, everyone has a very positive attitude to our sports. Everybody at work congratulated me on being the second.
At the last Askarov Cup, to cheer there also came ordinary workers and the chiefs — Head of KTC Dmitry Kondratyev and deputy chief engineer of the GTU Razil Kamilevich Avzalov. Many are interested, watch. We often discuss it directly with our colleagues. There are colleagues who used to play in the team.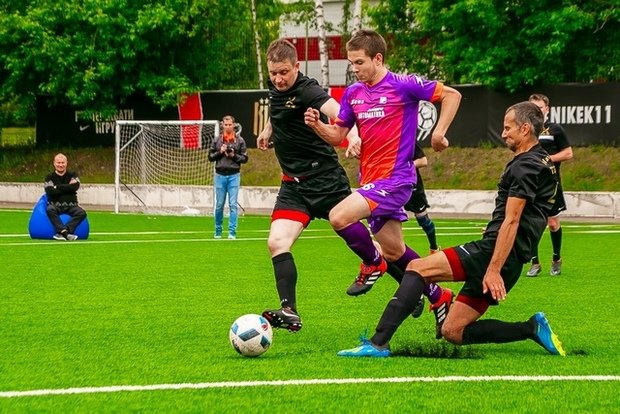 We have good support. So we will continue to play, defend the honour of our station and win new trophies
What other sports do employees of Kazan CHPP-3 do?
Football in general, but everywhere there are those who want to participate. In recent time, they have begun to develop volleyball. Athletics — they run for the station, including me. We also take prizes from year to year. Also skiing, GTO (Ready for Labor and Defense) complex. They support sports at the station so that employees were healthy.
How long have you been engaged in sports?
I have joined the football section since the first class, since that time. This is my main passion — I am a fan of football. But I don't support anyone specifically. I'm just for beautiful football. Football constantly changes — different teams play differently. There are teams whose game I like — the same Liverpool, Juventus. But I can't call myself a fan of a particular team.
What are your team's plans for the future?
As I have said, we have good support. So we will continue to play, defend the honour of our station and win new trophies. We will also try to involve our colleagues in sports. As they say: a sound mind in a sound body. And thanks to team sports — also a healthy team!
Realnoe Vremya online newspaper
Tatarstan