TAIF Group of Companies outlines prospects for cooperation with Altai Krai
The region's delegation makes a business trip to Tatarstan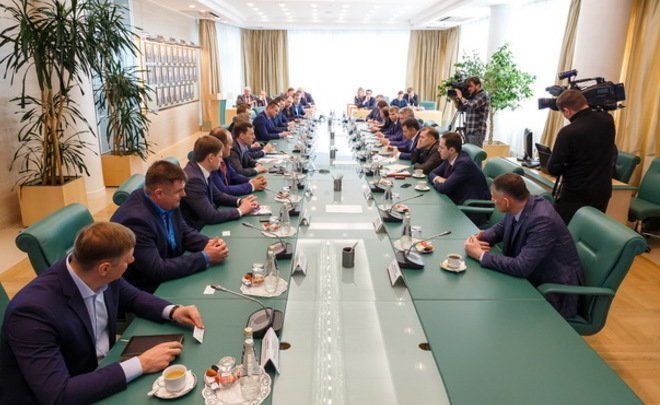 A delegation of Altai Krai headed by the region's Minister of Industry and Energy Aleksandr Klimin has made a business trip to Kazan. The head office of TAIF Group of Companies became one of the points in the delegation's route. The sides discussed common interests and possibilities of further cooperation in several industrial sectors. More is in Realnoe Vremya's report.
Long-term partners
Altai Krai and the Republic of Tatarstan have had lasting and fruitful cooperation. An agreement on cooperation in different areas was signed between the governments as early as 2005. It was constantly updated in the next years. So last year a flight from Kazan to Barnaul was launched within cooperation in tourism, and a joint project of Mokvin company from Altai and the Yelabuga Engine Plant was implemented at the end of the year. The company supplies lead to Yelabuga and is a distributor of the Yelabuga Engine Plant in Altai Krai.
However, none of the sides intends to stop here. For this purpose, a delegation of Altai Krai has recently made a business trip to Kazan. A visit to the head office of TAIF Group of Companies became one of the key goals of the trip to outline further partnership options.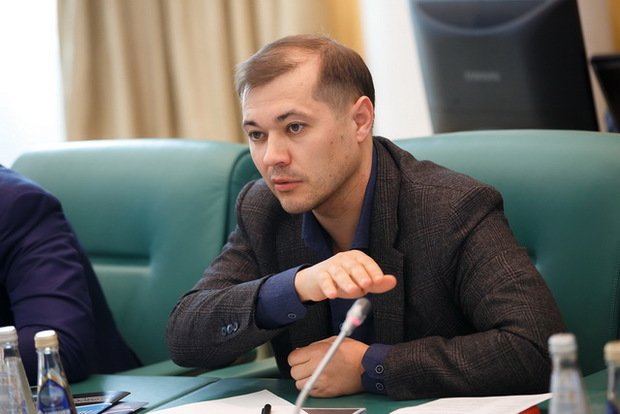 Deputy Director General of TAIF JSC of Corporate Property and Investment Management, Chairman of the Board of Directors at Nizhnekamskneftekhim PJSC and Kazanorgsintez PJSC Ruslan Shigabutdinov chaired the Tatarstan delegation. Addressing the guests, he briefly described the key areas of the industrial group's business.
''Over 40,000 people work in the Group in total, we have the latest products that are claimed in the market,'' he noted.
According to Ruslan Shigabutdinov, the performance for TAIF Group in 2018 turned out much better than in 2017. Nevertheless, the year was complicated due to instability in feedstock markets.
''If some stability is observed in the market of polymers, plastics and polyethylene, the rubber market has fallen. We got a downward trend in pricing. However, the companies managed to come together, show professionalism, this is why net profit and taxes weren't worse than last year,'' Shigabutdinov said. He also noted that annual investments in the Group accounted for at least $1bn, while the products remained competitive and in demand.
''Such success of our products is due to a long-term investment strategy,'' Mr Shigabutdinov explained.
Industry and tourism potential
Then the Altai side took the floor. Its delegation consisted of representatives of the biggest industrial companies of the region and state agencies, while Minister of Industry and Energy Aleksandr Klimin chaired the group. He said about the general state of the krai's economy noting that agriculture accounted for the biggest part of GDP.
''Apart from huge recreational advantages, agriculture and the industrial potential play a big role. We have plenty of enterprises of the defence complex, mechanical engineering,'' Klimov specified. To prove the words, he introduced the companies whose heads were sitting next to him.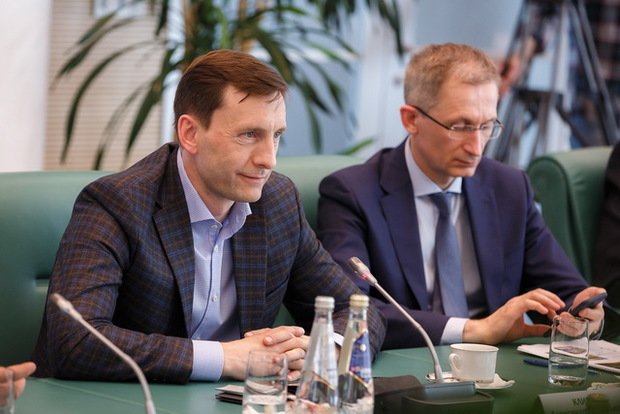 For instance, Alttrans company offers oil immersed transformers, Mezhregionservice is focused on boiler production, Altai Federal Scientific and Production Centre manufactures generators for different purposes. Representatives of the company Energy Saving Technologies design and sell LED equipment, Grand tractor factory produces special tractors to transport oil and gas, the Barnaul Chemical Plant sells products for tyre repair and concrete mix.
The Altai Cluster of Power Plant Engineering and Energy Efficient Technologies has been operating in the region since 2011, now it includes over 20 companies, while the products earn 5bn rubles a year.
Head of the Tourism Development Administration of Altai Krai Yevgeny Deshyovykh separately talked about the krai's tourism potential. The region has won the title Best Region for Travelling across Russia for several years in a row. It's the main health resort of the country. Today 980 tourism enterprises work in the krai, while annual tourist flow exceeds 1,6m people. According to Deshyovykh, now the region is interested in attracting investors to the project Belokurikha-2 (a new tourist resort under construction).
''Russian equipment is competitive''
''Work with TAIF in the next several years, including with long-term programmes the holding adopts, will be a litmus test of the transition of enterprises to another level, allow leaving the interregional cooperation. Of course, the directors of our enterprises are interested in it, and we, representatives of executive power of Altai Krai, too. We will create the best conditions to implement these plans. It's both state supporting measures for our enterprises and proposals to create joint ventures, probably, in Tatarstan. Everything needs to be discussed in detail,'' Aleksandr Klimin noted.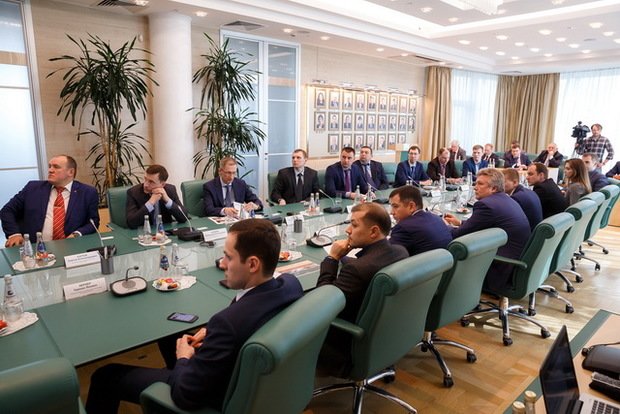 In answer, Ruslan Shigabutdinov offered each enterprise to send their proposals and discuss further cooperation issues in detail. He also noted that the companies would be able to make their proposals through an electronic commerce platform in the future.
''All our enterprises work through ONLINECONTRACT electronic trading platform. Everything is transparent there, thanks to which one can make a management decision quickly,'' Ruslan Shigabutdinov noted. He also stressed that Altai Krai was famous for its unique nature, this is why the company has ideas to organise a holiday for its employees there. ''We will try to address this issue,'' the deputy director general of TAIF JSC of Corporate Property and Investment Management emphasised.
Deputy Director General of TAIF JSC of Energy and Information Technologies Ruslan Gizzatullin mentioned opportunities for cooperation in supplying equipment:
''We have several turnkey projects with foreign companies. I can reply that Russian equipment (localised or made in Russia) is competitive now in several cases. Foreign companies certify and supply this equipment to us. There is a huge opportunity for further cooperation here. And it will be easier for us because it's a Russian partner with good quality,'' Ruslan Gizzatullin said.
''TAIF isn't a closed enterprise one can't get into''
After the meeting, the minister of industry and energy drew conclusions in a talk with journalists.
''It's easier to deal with big enterprises because they have a huge need in different spheres: from social to production. It can be mechanical engineering, power engineering, production of non-standard goods. Big companies of Tatarstan can be an anchor to develop the potential of our enterprises.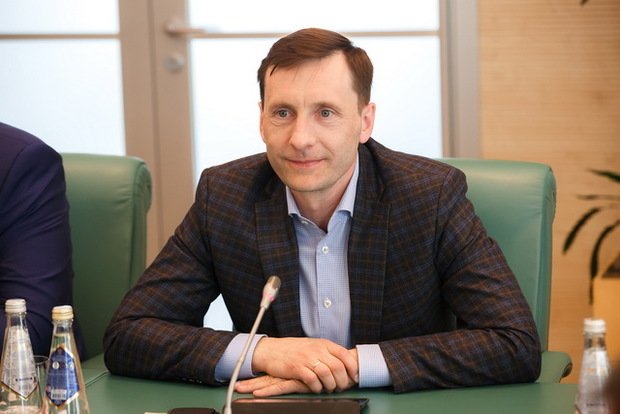 TAIF isn't a closed enterprise one can't get into. TAIF officials are ready to explain and consult, create all conditions so that any enterprises, including from Altai, could work
40% of those enterprises that were at the meeting today as part of the delegation of Altai Krai already work with TAIF. It's not big volumes of orders and production at the moment. But it's uncharted territory for us so that we will show that our products are better and have a better quality today than what other enterprises offer. Half of the enterprises that were at the meeting today don't work with TAIF at the moment. Today they heard that the enterprise was open and ready to work. It means a lot. TAIF isn't a closed enterprise one can't get into. TAIF officials are ready to explain and consult, create all conditions so that any enterprises, including those from Altai, could work,'' Aleksandr Klimin concluded.
By Alina Gubaydullina. Photo: Roman Khasayev
Tatarstan