''Our commodity turnover with Russia is US$6bn. That of Tatarstan must account for at least 10% of this sum!''
Kazan is looking for room for Uzbekistan's consulate general and waits for products of the Uzbek light industry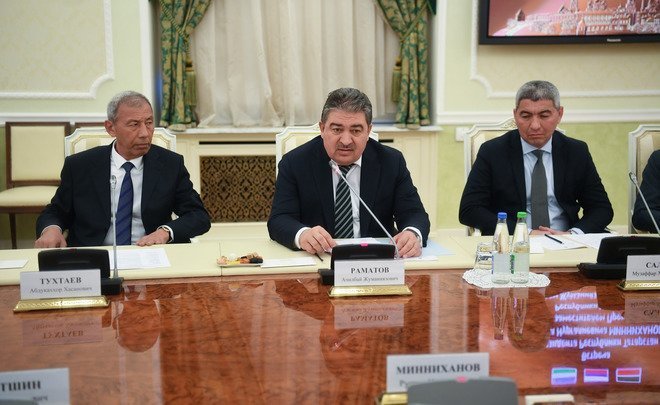 To increase the commodity turnover between Tatarstan and Uzbekistan in 2019 by 80% by repeating the record of 2017 – such a task Tatarstan President Rustam Minnikhanov and Vice-Premier of Uzbekistan Ochilboy Ramatov gave each other at a meeting in the Kazan Kremlin on 21 February. Realnoe Vremya's report tells about these and other details.
Growth is big, volume is insufficient
The visit of an Uzbek delegation to Tatarstan on 20-21 February can be considered as business – as to a certain degree a continuation of a dialogue that began during the Tatarstan president's visits to Uzbekistan. The republic's guests visited Innopolis, Khimgrad, acquainted with work of the technopark and were in Moscow culture and sports centre whose example was used by the administration of Kazan's Kirov District to show the concept of creation of comfortable urban space. And at a meeting with Rustam Minnikhanov, the sides discussed plans to fulfil the agreements signed in 2017 during the Tatarstan president's visit to Tashkent and Samarkand based on lasting bonds.
According to the president, Tashkent Region, Karakalpakstan, Samarkand and Bukhara Region are in closer cooperation with Tatarstan. The growth of commodity turnover between the republics totalled a record 80% in 2017 in general, another 57% in 2018. But this is not enough, Minnikhanov noted:
''I think it's a small number, not big, just US$146 million. We need to work to augment the commodity turnover!''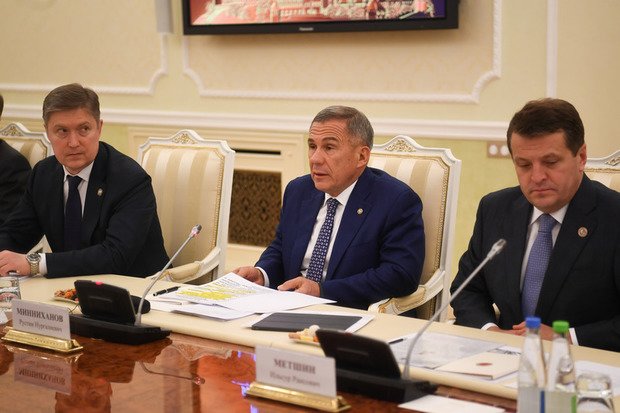 Mutual benefit
In the president's opinion, the opening of the Consulate General of Uzbekistan, which is not in the distant future, will give a ''good impetus to activate relations'', a site for it is looked for now. Rustam Minnikhanov especially noted the cooperation with Uzbekistan in education: 3,089 Uzbek students are studying in universities of the republic. And he said they should continue expanding the cooperation between universities.
Enumerating the spheres in which cooperation between Tatarstan and Uzbekistan should develop, first of all, Minnikhanov mentioned almost all big enterprises of the republic – from petrochemical enterprises to Tatspirtprom and marked new ways for this cooperation:
''It's very important for us to establish exchange in education, health care, housing and utilities, construction. Every sphere has new and interesting things. Forms of work can be different – seminars, forums, internships.''
And the president offered Uzbek producers to look for new partners in Tatarstan in Kazan – at the international annual summit Russia – Islamic World: KazanSummit and at the 2019 WorldSkills Championship.
''We are ready to supply our products to Uzbekistan with pleasure,'' the Tatarstan president noted. ''At the same time, we few products available in Uzbekistan here. We need to expand our mutual commodity flows!''
''This year we plan to increase the commodity turnover by 80% against last year,'' Ochilboy Ramatov replied. ''For this purpose, we invite our Tatarstan colleagues to Uzbekistan. We can organise different factories in all areas.''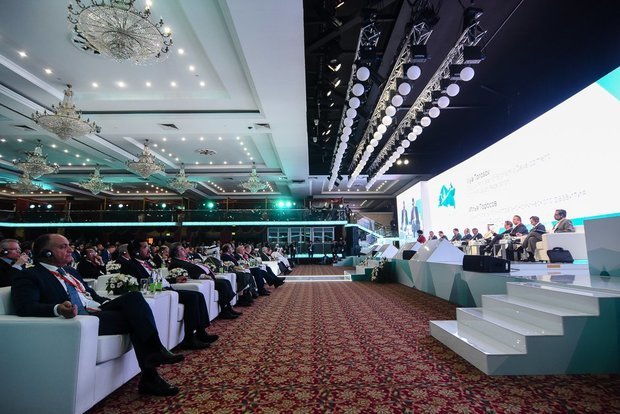 Operation Integration
Answering Realnoe Vremya's correspondent's question at the end of the meeting about what Uzbekistan products exactly the Tatarstan market is expecting, Rustam Minnikhanov gave to understand that talking about expansion of mutual ''commodity flows'' he means not only commodity turnover literally:
''Uzbekistan is a country that resembles today a huge market of both consumption and huge production capability – 33 million [of population]… Uzbekistan is a big manufacturer of light industry goods, a unique region with a powerful agroindustrial complex. These flows should work. But we should look into deeper integration so that Russian and Tatarstan businesses will be represented in Uzbekistan, make the country more industrial, high-tech.''
What's more, the Tatarstan president stressed, ''we seriously feel a lack of the products that our colleagues have, especially light industry products, which seriously suffered in Russia during the transition to the market economy, which is job opportunities, especially for women.'' Minnikhanov gave to understand that it was not only import of consumer goods but also joint production with Uzbek entrepreneurs.
Ramatov, in turn, stated that the commodity turnover of Uzbekistan and Russia exceeded US$6bn and ''that of Tatarstan must account for at least 10% of this sum''.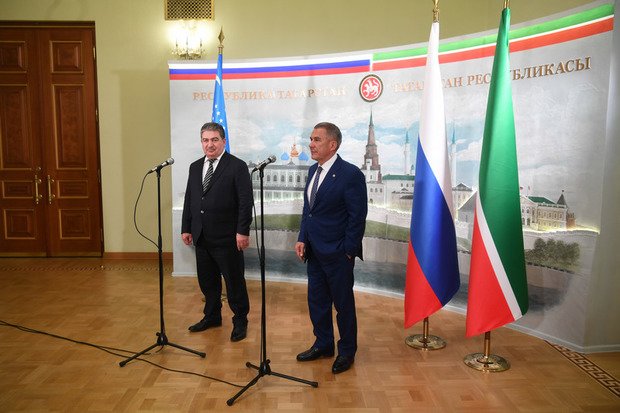 Tourist exchange
Both Rustam Minnikhanov and Ochilboy Ramatov paid great attention to the necessity to develop cooperation in the tourism industry, it's good that the affinity of cultures and the close relationship between the Tatars and the Uzbeks favoured it.
Uzbekistan's vice-premier stressed that it wasn't a problem to transport any number of passengers from Tatarstan to Uzbekistan and vice versa:
''There are four flights from Uzbekistan to Tatarstan now, including two from Tashkent! We will make it more if needed!''
Tatarstan