Technonicol to open factory in Alabuga by summer and another three in Khabarovsk and Ryazan
The corporation will invest 4bn rubles to build four factories and update 53 production sites, moreover, the Tatarstan site is already full of orders this year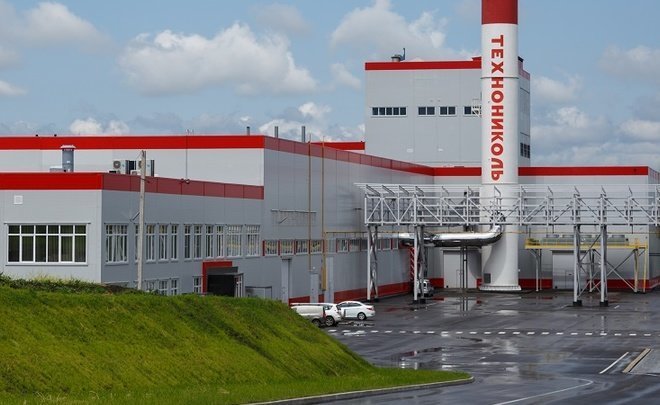 Director General of Technonicol corporation Vladimir Markov told about plans to invest over 4bn rubles in Russian production in 2019. As Realnoe Vremya was explained in the company, half of the sum would be spent to build new sites. A spray foam factory whose construction began 1,5 years ago will be finally put into operation in Tatarstan by summer.
Big export plans
In 2019, Technonicol plans to open several new factories, the company's press service explained. One of them is a spray foam factory in Yelabuga (on the territory of Alabuga SEZ), another two – drainage system and polystyrene recycling factories – will be put into operation in Khabarovsk. Markov named the sum of investments in the recycling factory equal to 500m rubles. The last of the facilities to be launched is located in Ryazan and will make films. The total volume of investments will be about 2bn rubles, which each enterprise will receive almost in equal parts.
The rest of the money – over 2bn rubles – will be distributed to upgrade existing 53 production sites, says Technonicol's PR Director Yekaterina Rakitskaya.
Technonicol's co-owner Sergey Kolesnikov builds the Tatarstan factory. Its production capacity will amount to 14,000 tonnes a year, and the pool of orders in 2019 has already been formed, the company notes. In late 2017, when the construction began, Markov said it would probably end in the autumn 2018. ''Like it was planned, the construction of the factory and the start-up and commissioning were completed in the fourth quarter of 2018,'' explains Operational Director of the company's related area Yekaterina Goryacheva. According to her, additional works on increasing the factory's capacities are coming to an end at the moment, it was decided to do it due to higher demand for spray foams. The new launch was scheduled for the summer 2019.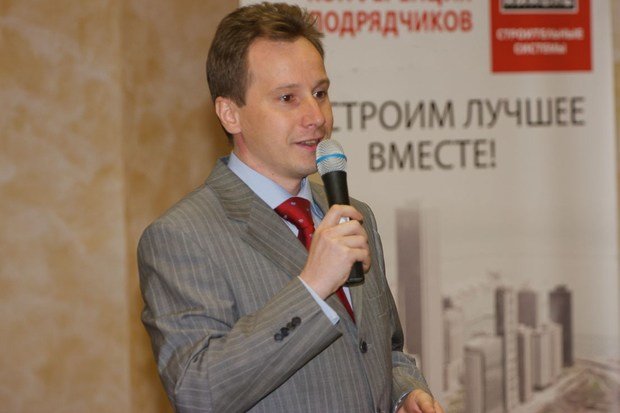 ''Now the import and domestic production ratio is fifty-fifty''
Goryacheva says the budget of 600m rubles marked by Markov in 2017 won't be exceeded.
The factory will produce 10,3m bombs of polyurethane spray foam, 2,631m bombs of glue foam and 0,413m bombs of spray foam cleaner a year, specifies the republic's Ministry of Construction's press secretary Gulnaz Minnikhanova. According to the ministry, at the moment the share of foreign producers is about 60%. The factory in Alabuga will manufacture products for the domestic market and export – to CIS countries, Baltic states and Eastern European countries. Citing Markov, the mass media say that revenue outside Russia, Kazakhstan, Belarus is about €300m a year – it's planned to reach €1bn in five years.
''When we entered this market, the import and domestic production ratio was approximately 80 foreign and 20 Russian localised sites in 2014. Now we can say the import and domestic production ratio is fifty-fifty,'' Rakitskaya clarified. She didn't name the exact share of Technonicol but noted that both new and opening localised factories help to reduce the share of imports: ''As well as our company, and not only we, allow to achieve import substitution, which our government speaks about.'' The spray foam market has sharply reduced since 2015 because of the unfavourable economic situation, and stagnation still goes on, the press service noted. The company expects demand to renew from 2019-2020.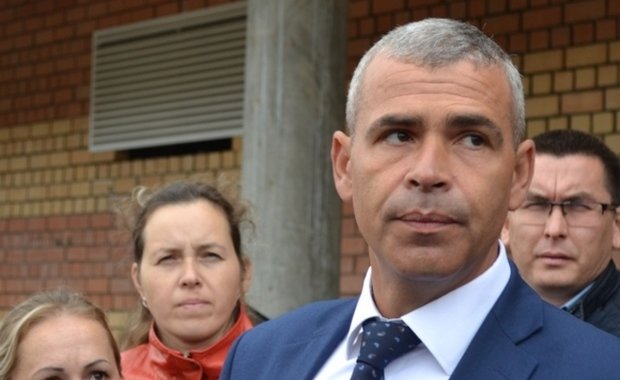 ''Russian spray foam is always cheaper but not always meets a necessary quality standard''
The spray foam market is very competitive – now it has over 140 producers, foreign brand names Makroflex, Soudal, Tytan, Penosil are key among them. Among Russian companies, it's Technonicol, KUDO, Profflex, Realist. These brands account for 80% of the Russian market.
Representatives of the construction industry don't think high competition in the market will impede the product from finding its consumer, but only if it has good quality. ''If Russian production complies with all Construction Rules and Regulations and if it's cheaper, we will buy it, of course. If the price is lower, everyone will buy ours. Now many of our products' quality don't lose to those made abroad. If everything is organised correctly, they have a chance to work in this market and pay the investments back,'' claimed Director General of Great Stroy PLC Vladimir Nikishov. Director of Breeze CC Andrey Belyakov agrees that Russian spray foam is always cheaper but not always meets a necessary quality standard. ''We buy foam for a purpose: Makroflex is for windows, Russian foam for in-situ concrete works, it's more competitive in terms of price. But if the new factory makes good quality products at a low price, a niche can always be found,'' Belyakov concluded.
Tatarstan