Russia breaks records in coal production and export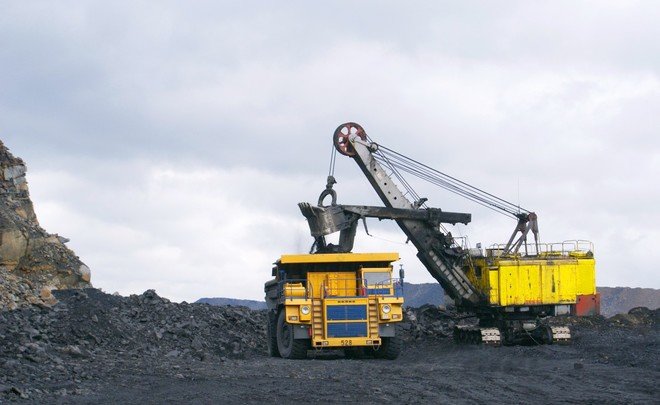 Inspired by higher coal prices, Russian companies increased both production and export last year in order to gain additional market shares in Europe and Asia. Oil and gas production also showed considerable growth last year, but in 2019 crude production can be lower than originally planned due to the adoption of new cuts.
Russia's production and export of coal hit last year their highest levels since 2013, reports Oilprice.com citing estimates by S&P Global Platts. The country's coal production added 6% in 2018 compared to the previous year and reached 431,76 million tonnes, while coal export increased by 3,4% to 191 million tonnes. Both indicators have been at the highest level since Platts started collecting data on Russia's coal industry in 2013.
According to Platts' sources, Russian producers continue to seek domination in the European market. Russian companies also put in a lot of effort to increase their Asian market shares, for example, in South Korea and Taiwan. Coal prices in the Atlantic and Pacific markets, which were higher last year compared to 2017, could spur Russia to continue producing and exporting more coal to seaborne destinations.
Speaking with President Putin about the domestic energy sector's further plans on 10 January, Minister of Energy Aleksandr Novak said that Russia's coal production was expected to reach 433 million tonnes by 2020. Russia plans to invest around $22,4 billion (1,5 trillion rubles) in its coal industry and port infrastructure, added the minister.
As for Russia's oil production, it increased by 1,6% to 556 million tonnes (11,165 million bpd) last year, which was a post-Soviet high. According to Reuters, all Russian oil majors increased their output last month year on year. Rosneft raised its oil production by 4,6% year on year in December, Lukoil and Surgutneftegaz both increased their output by 2,5%, and Tatneft's oil production grew by 9,3% last month from a year earlier.
Natural gas production rose by around 5% in 2018 beating an 18-year-old record. The country produced 725 billion cubic meters of natural gas in 2018.
This year, Russia's crude oil production can be lower than originally planned due to OPEC+ production cuts. After the new deal was struck last month, Novak announced a forecast of 552 million tonnes (11,085 million bpd) for 2019 while originally, Russia's oil production was expected to stand at 555-556 million tonnes (11,145-11,165 million bpd).