East on Kremlin Street. Chernoyarov Passage to host Uzbekistan's consulate general
The diplomatic mission of the Central Asian republic in the centre of Kazan will receive compatriots from all Volga District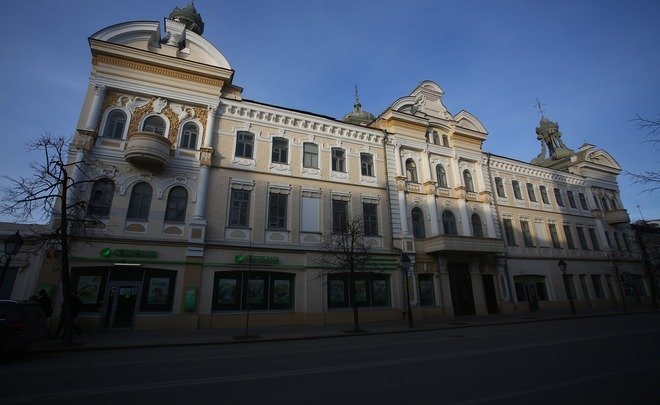 It became known late last week that Uzbekistan's consulate general would open in Kazan. Appointed Consul General Fariddin Nasriyev said to the press he was busy with organisational issues at the moment. As Realnoe Vremya found out, this Central Asian country's diplomatic mission will open in Chernoyarov Passage – on 21, Kremlin Street. The Uzbek national and cultural autonomy had been waiting for this event for long: they have had to take on the job of the mission themselves. Realnoe Vremya tells the details.
Uzbekistan's diplomatic mission to open on Kremlin Street?
Uzbekistan's consulate general in Kazan might open in January already. As Realnoe Vremya found out, an area in Chernoyarov Passage is considered to be the office of the diplomatic mission. The owner of the building – Kazan businessman Kamil Shaidarov – confirmed the information:
''Yes, it's planned. Now it's decided to locate the general consulate of Uzbekistan in this building. We will sign a lease when they obtain permission. After it, they will probably carry out some repair and preparation works. They are considering some 300 square metres. Now an agreement is reached at all the levels: in Kazan, in Moscow, in the Ministry of Foreign Affairs of Uzbekistan, the process is long,'' Kamil Shaidarov told our newspaper.
The passage's owner didn't specify which floor of the historical mansion the consulate general might open on on 21, Kremlin Street. But it's likely to be on the second or third floors, the first one is occupied by public canteens. Kazan brokers consider this location quite convenient.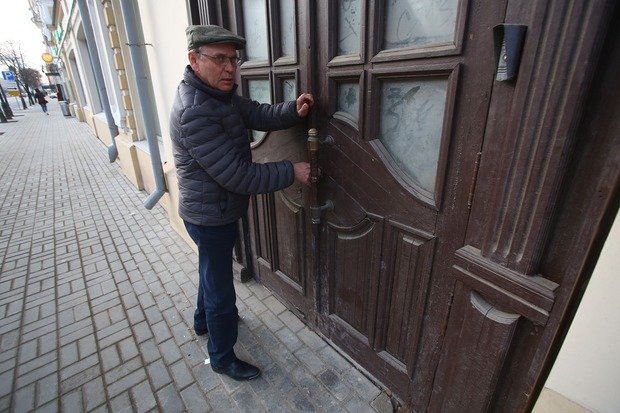 ''Rental in this facility with an area of 300 square metres and if it's not the first floor is about 700-800 rubles per square metre. The location is correct, prestigious, they have big parking. The only drawback is that it's always full of restaurants' clients. But, in general, few people can boast about an office on Kremlin Street,'' Deputy Director General of A-Development Vladimir Shaikhiyev.
Chernoyarov Passage is a commercial building built in Kazan in the early 20 th century next to Aleksandr Passage. Both traded successfully. In fact, they can be compared to modern big malls. At that moment, our city was the only place in Russia after Moscow and Saint Petersburg to be able to boast about two passages at once.
By the way, it already became a tradition to open diplomatic missions of foreign countries in shopping malls in the Tatarstan capital. For instance, the consulates general of China, Hungary and Iran in Kazan operate in Suvar Plaza shopping centre where rental costs about 1,000-1,5000 rubles per square metre.
''Now the students don't have to go to Moscow, everything can be solved in Kazan''
The consulate general of Uzbekistan in Kazan will provide consular and legal help for compatriots from all Volga Federal District and help to develop links between the two regions. Consul General Fariddin Nasriyev was appointed to our city in October, he had worked as deputy director of the Consular and Legal Department of the Ministry of Foreign Affairs of Uzbekistan. It should be reminded this year the country has already opened diplomatic missions in several big Russian cities. For instance, a consul general started working in Saint Petersburg in March, in August, a consul general was sent to Yekaterinburg, a consul was appointed to Vladivostok in October (besides Kazan), a consulate is expected to open soon in Rostov-on-Don.
''The opening of the consulate general precisely in Kazan is a very long-awaited event! Before it, we solved problems of our compatriots ourselves, we helped with paperwork, that's to say, we performed functions of the consulate. Now both we and our compatriots will find it more comfortable and easier. About 3,000 students study in Tatarstan, now they don't have to go to Moscow, everything can be solved in Kazan,'' Chairman of the Uzbek National Cultural Autonomy Abdumanov Abdusattarov is glad.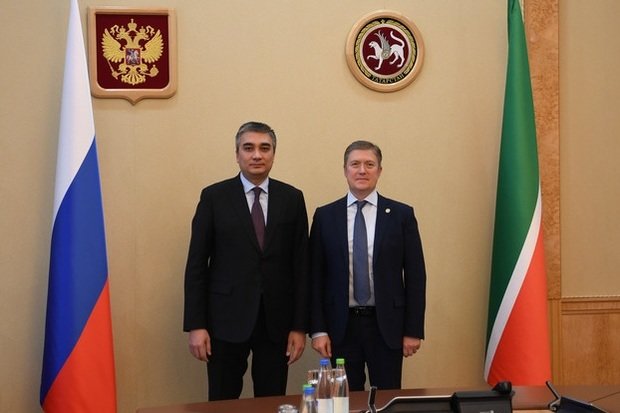 Relations between Kazan and Tashkent has been notably active in recent time. Extraordinary and Plenipotentiary Ambassador of Uzbekistan to Russia Botirzhon Asadov paid a two-day visit to Tatarstan last week. At a meeting with him, acting Prime Minister Rustam Nigmatullin stressed that development of links with Uzbek companies was an important area of Tatarstan's foreign affairs. He noted that last year's bilateral external commodity turnover between the two regions totalled $92m. Petrochemistry, machine engineering, automotive industry, power engineering, agriculture, IT are the main areas of cooperation. Links in science, education, culture, sport and tourism also develop.
''It's their daily labour, though public''
It wasn't possible to reach out to Consul General of Uzbekistan in Kazan Fariddin Nasriyev personally. According to the director of the Uzbek National Cultural Autonomy, now he's helping relatives of accident victims in Saratov. It should be reminded that five Uzbekistan citizens died in an accident where a bus and a train crashed.
Chairman of the Tatarstan Youth Assembly Timur Kadyrov who also chairs Youth from the Republic of Uzbekistan noted the importance of the consulate general's opening:
''Quite a big number of citizens of Uzbekistan live in Tatarstan, most of them are labour migrants. We have a national cultural autonomy of Uzbeks in Tatarstan, it's almost their daily labour, though public. A huge number of people with problems come to solve problems of their compatriots. There was arranged a mechanism when the national cultural autonomy took documents to Moscow, it took much time and complicated the procedure. Now this will simplify the work with citizens a lot, moreover, not only in Tatarstan but also across Volga Federal District,'' Kadyrov noted.
Not only migrants will win – the opening of the consulate general will help to develop relations of the regions in all spheres: ''The relations of Tatarstan and Uzbekistan are reaching a new level, trade and tourism will develop, it's also good for business.'' In addition, both republics will arrange an exchange in culture and education.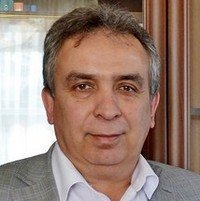 ''A new channel in relations between the two countries, including Tatarstan, is arising. And it's noteworthy because it allows to work directly bypassing bureaucratic obstacles and correspondence. The activity of Kazan Federal University in cooperation with consulates general of other countries prove that a considerable part of scientific projects not only receive support but also are applied. We've recently worked with the Hungarian consulate, we held a Magyar forum, we also closely cooperate with the Chinese consulate. There are many examples,'' Ramil Khairutdinov, director of KFU's Institute of International Relations, noted.
The university also closely cooperates with scientists from Uzbekistan, there is a constant exchange – delegations visit each other. Khairutdinov has just returned from a business trip from Samarkand State University, he had previously met with colleagues from Bokhara: ''Tatarstan takes part in joint scientific projects linked with Great Silk Way.''
Tatarstan