Russia, India and Iran eye new transport corridor
The route is designed as a cheaper and shorter alternative to the Suez Canal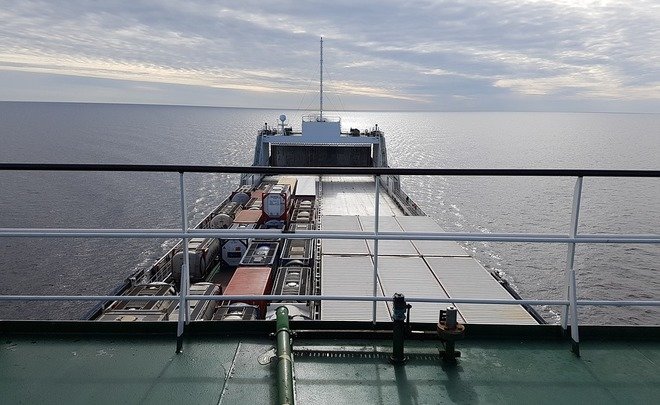 A new transport corridor between India and Europe may reduce time and cost of delivering goods by 30-40% compared to the Suez Canal. Indian officials aim to resolve all issues ''to operationalise the route as early as possible''.
India, Iran and Russia will meet on 23 November to discuss the operation of a new 7,200-km trade and transport corridor, says PressTV. The countries intend to launch a multimode network of sea and land routes that will link India via Iran to Russia and Europe. The project called the International North-South Transport Corridor (INSTC) is actively pushed by India.
''The INSTC is the shortest multimodal transportation route linking the Indian Ocean and the Persian Gulf via Iran to Russia and Northern Europe,'' said Minister of Commerce and Industry of India Suresh Prabhu in New Deli, where he met with a Russian business delegation on 28 October. To access resource-rich Central Asia, India may ship its goods through China, Europe or Iran, but the first two routes are much more expensive and time-consuming than the latter.
The INSTC will allow India to send its goods to Bandar Abbas in Iran by sea. Then they will be transported to Iran's Bandar-e Anzali by road, shipped over the Caspian Sea to Astrakhan in Russia and transported into Europe by rail. The first trial of the new route was conducted in August 2014. The potential capacity of the corridor is estimated at 20-30 million tonnes of goods per year. The time and cost of delivering goods through the INSTC will be at least 30% less compared with the Suez Canal, expects the Indian party.
India alongside with Iran and Afghanistan is also developing the strategic Chabahar port in southeast Iran to link it with the INSTC. India has already allocated $500 million to Chabahar, as it aims to launch a trade and transport route to landlocked Afghanistan. In October, senior officials from the three countries met in Tehran to discuss a full commissioning of the port. According to India's Ministry of External Affairs, ''all sides shared the view that a full operationalisation of the trilateral Chabahar initiative will promote connectivity and economic development of Afghanistan and the region''. For Afghanistan, the corridor means a breakthrough in trade, lower dependence on foreigners for aid and barriers to the illicit opium trade.