Africa developing trade relations with Russia
European sanctions gave African food producers new market opportunities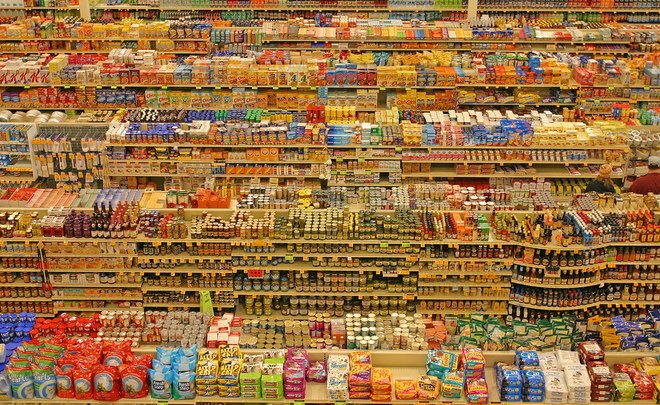 A deterioration in relations with the West made Moscow reconsider its import list. Currently, Russia has long-term partnership agreements with a number of African countries, which supply Russian consumers with fruits, vegetables, tea, coffee, wine, cut flowers and other products.
African producers have received a massive opportunity to develop their trade relationship with Russia amid current international situation, says Modern Diplomacy. While Russia has banned the import of some key food and beverage products from European countries and Turkey, a number of African countries have identified this market opportunity. According to Rex Bowden, managing director at Catalyze international show agency, South Africa and Egypt have shown a constant growth in trade with Russia over the past five years. In 2017, Egypt's export to Russia increased by 30%, reports Russia's Ministry of Industry and Trade.
''Russia is actively looking for alternative suppliers of food and beverages to mitigate the effects of sanctions. South African companies have the opportunity to expand into a receptive market in Russia,'' said Moloko Leshaba, the country's official representative in Moscow. He reported a positive growth in South Africa's export to Russia in a number of products. For example, bottled wine supplies have increased by more than 10% in the last four years.
Kenya's representative Philip Mundia Githiora, whose country already exports some agricultural products including cut flowers, tea and coffee to the Russian Federation, confirmed that Russia offered a large market for agricultural products. He assumed that ''a preferential trade agreement with Kenya in particular and Africa in general would be a positive step because such agreements hasten the progress of trade negotiations'' and ''stimulate economic growth and development''.
Africa is actively working on increasing its presence in the Russian market. This year, a number of African countries including South Africa, Egypt, Tunisia, Morocco, Algeria, Nigeria, Kenya, Tanzania and Rwanda have participated in WorldFood international exhibition held in Moscow in September. In 2014, the African diplomatic community in the Russian Federation asked the Russian government for an initiative to waive its import tariffs or grant a special preference for African agricultural exports to Russia. Currently, Russia has long-term partnership agreements with South Africa and other African countries.