Russian oil and gas sector grows despite sanctions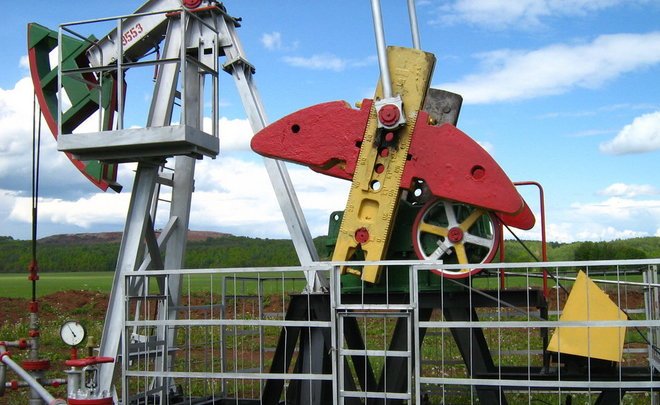 The Russian oil and gas industry is booming, riding a surge in prices and a weaker ruble, and encouraged by initial successes in the largely untapped Arctic, says Financial Times. It seems that the industry has proven its resilience amid Western sanctions and ever-increasing technical demands. Last month, Moscow Stock Exchange's oil and gas index surged to its highest ever level.
Moody's rating agency expects ''rated Russian oil and gas companies' operating cash flows to exhibit strong growth in 2018, which will bolster their already robust liquidity profiles and result from a combination of higher oil prices, a weak ruble and a favourable domestic taxation system for oil exports''. Top Russian producers' financial results confirm Moody's opinion: Rosneft recently reported a sevenfold increase in its first-quarter net profit, while Lukoil showed a surge by 75% compared to last year's corresponding period. Both companies have announced plans to buy back their shares in the next years. Gazprom reported an increase in profit by 11% with a record rise in revenue.
Investment in the sector is also blooming, confirmed by numerous agreements that state-controlled energy giants sign with international groups. In May, Total acquired a 10% stake of a new liquid natural gas project in the Russian Arctic, while UAE-based Mubadala Petroleum bought a 44% stake in a Russian oilfield. ''In my opinion, the stability of Russian production was underestimated by the market,'' said CEO of Rosneft Igor Sechin. ''In general, the Russian oil sector investments in ruble equivalent under the crisis conditions were increasing, and so did the production.''
The biggest Russian pipe manufacturer, TMK, is working at full capacity to meet the demand for seamless pipes, which are a critical part of the industry. The pipes are used to line the shafts that run deep underground to fossil deposits. According to CEO of TMK's Volzhsky pipe plant Sergey Chetverikov, there is a huge demand for thin-walled pipes, casing pipes for wells, for the oil and gas industry. Three-quarters of the pipes made at the company's Volzhsky plant are used domestically, normally within six months of leaving the factory gates.
The oil industry's financial cheer is largely a result of a December 2016 deal between Russia and OPEC to cut global crude output by 1,8 million bpd. The agreement helped to decrease oil glut and drag prices up from historical lows. In May, Brent crude hit $80 per barrel, calling the current production cap into question. This month, Moscow and Riyadh will hold talks with other participants on easing the cap by 1 million bpd. In case of success, Russian producers are ready to ramp up output, as they have some spare capacity.