Kazan 'Khrushchyov flats' in London
Ilgiz Gimranov shows Soviet housing with mild nostalgia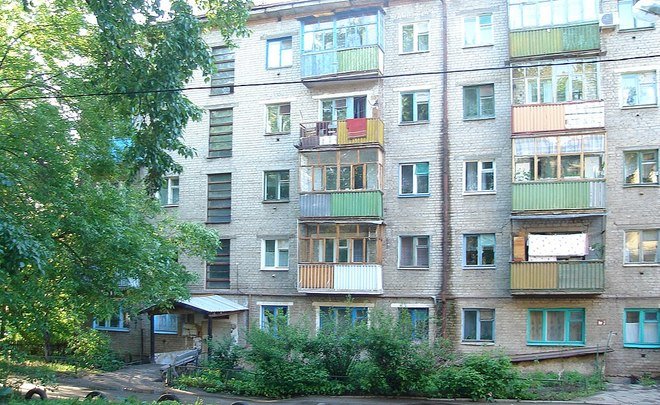 An exhibition of Kazan artist Ilgiz Gimranov was held at the Russian Centre for Science and Culture in London at the beginning of April. The show, which was entitled Khrushchyov's Thaw.The Housing I Loved, consisted of paintings depicting Russian urban landscapes of the Khrushchyov era.
Gimranov's exhibition expresses an unexpectedly fond nostalgia for the dear dead days when Khrushchyov ruled Russia, considers Artlyst. Khrushchyov himself wasn't an art admirer: in 1962, he sharply criticised avant-garde artworks and their authors at Manege gallery in Moscow. However, this exhibit wasn't closed down and attracted even more visitors due to his criticism.
Edward Lucie-Smith, an English art critic and Artlyst's journalist, proposes to remember how little westerners actually know about contemporary Russian art. ''By this I mean, first, about art made in Russia since the collapse of the Soviet Union. Second, about Russian art that doesn't necessarily fall into some kind of ''dissident'' category. And third, about art that emanates from the Russian provinces, not from either Moscow or St Petersburg,'' specifies the critic adding that Gimranov's show ticks all these boxes.
In the exhibition entitled Khrushchyov's Thaw.The Housing I Loved the artist depicts the urban landscape of the Khrushchyov era – and of his own youth. ''Khrushchyov flats'' (mass-produced low-cost flat buildings created in Russia during the Khrushchyov years) are endowed with a nostalgic glow on Gimranov's paintings, but Aleksandr Borovsky, chief curator of Contemporary Art at the State Russian Museum in St Petersburg, pointed out that the exhibition didn't try to conceal the fact that this attempt at mass housing turned out to be a failed dream.
''This was the time of hope and dreams of peaceful life when many people moved to new purpose-built houses with full amenities. Many of those who now live in countries of the former Soviet Union will have warm recollections and happy memories of their childhood while looking at these paintings. They are about simple human values, friendship and love,'' the exhibition's description says.
According to Lucie-Smith, the paintings of Gimranov could be compared to industrial landscapes of English artist Laurence Stephen Lowry, though ''the emotional atmosphere is a lot more cheerful than it usually is with Lowry''. It is good to be reminded that there must be more to contemporary Russian art than rather strict categorisations imposed upon it in the West, he concludes.