Colossal power: what regions earned from grain export?
Five regions of the Centre, South and North-West provided world leadership in Russia's wheat market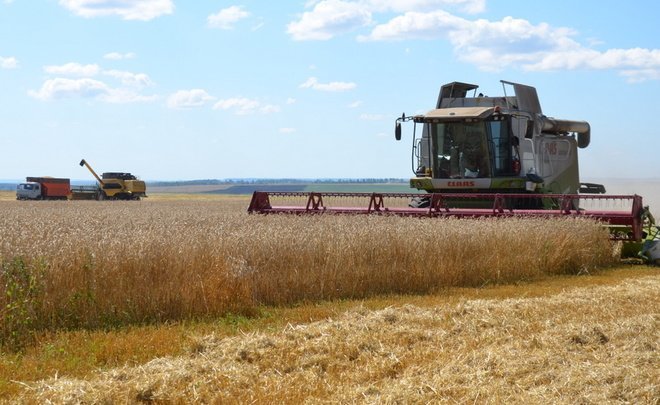 This year Russia can become the world wheat export leader. As Realnoe Vremya found out, several regions of the Central part of the country, the South and Northwest make the major contribution to the successes in the global market. Major Russian grain consumers, in turn, are Asian and African countries. Experts say Russian wheat's low price is a competitive advantage, otherwise Russia falls behind of the majority of the biggest exporters.
Nothing to export with
The USA, Ukraine and Argentina were and remain the closest rivals of Russia in the world grain market. Last year, the volume of supplies from Russia significantly increased, which, experts say, will enable it to occupy the second place among exporters (the United States will remain first, while Ukraine will be third). In the 2017/2018 agricultural year, Russia can become a world leader in wheat exports.
There were several factors that supported Russian exports: a good harvest in Russia, unpleasant weather in competing countries and a difference between domestic and export price for grains. Last year, Russian agriculture producers collected 134,1m tonnes of grains – this result beat the previous record in 1978. At the same time, harvest in other countries of export was worse, particularly, low temperatures were against the USA, draught was against Australia. Finally, the growth of export prices for grains encouraged Russian producers to increase external trade volumes.
In Autumn 2017, a leaning towards exports even posed a threat to the supply of separate regions – there weren't enough railway wagons to supply grain. As the media said, Governor of Saint Petersburg Georgy Poltavchenko complained about this problem. In a letter addressed to Vice-Prime Minister, he indicated that the deficit of wagons threatened to stop local grain processing enterprises.
In March, the International Grains Council claimed Russian exports could rise by 2m tonnes in the next season (in 2018-2019), which enables the country to maintain leadership in wheat production.
Rostov and Moscow in the lead, Tatarstan is among unnoticeable regions
The total wheat export volume from Russia exceeded $5,79bn last year, which is $1,57bn more than in 2016. Sales abroad rose by more than 30% in volume and reached 33,02bn kg.
Several regions make their biggest contribution to Russia's successes in the world wheat market: it's Rostov Oblast, Moscow, Krasnodar Krai, Saint Petersburg and Voronezh Oblast. Right these five regions exported the major part of Russian wheat – 29,5 kg, it's about 90%.
The next 10 regions cultivated almost the whole remaining volume of Russian export wheat – 2,95bn kg. We're talking about Kaliningrad, Lipetsk, Smolensk, Saratov, Oryol, Astrakhan, Volgograd, Tambov Oblasts and Stavropol Krai. Exports from the other regions didn't reach 100m kg.
Some regions of Siberia and Caucasus (such as Khakassia, Tyva, Kabardino-Balkaria and Dagestan) didn't export wheat unlike in previous years; others (Buryatia, Chechnya, Altay, Nizhny Novgorod and Belgorod Oblasts, Tatarstan) exported from hundreds to millions of kg.
''Do we need this first place?''
The International Grains Council forecasts exports from Russia (excluding legumes and processing) in the season from July 2017 to June 2018 equal to 44 million tonnes (with 4% a year). Considering a 10% simultaneous growth of wheat prices in dollars amid the harvest problem in the USA, Australia and other countries, the overall effect from the increased yield and the higher price will positively affect the cost of [Russian] supplies. The contribution [to exports] from yield rise and price situation is comparable, in general,'' says Otkritie Broker analyst Timur Nigmatullin.
However, some experts don't see reasons to kid themselves that Russia has export successes.
''Yes, we were first in wheat exports. The question is whether we need this first place. No. It's one thing when we sell grain with high marginality, which helps to develop agriculture. And here we produced, sold 35 million tonnes, the rest lies in store. Our domestic need is grain is about 60-65 million tonnes. There was spent money on collection, storage. And what should be done with it [unsold grain]?'' asks Anatoly Tikhonov, director of RANEPA's Centre of The International Agrobusiness and Food Security.
''We'd better not thinking we're first in export. We'd better thinking of how to be first in agricultural effectiveness, so that the effect of producers' activity will be positive. And grain, in fact, is sold at a prime cost or even a bit lower,'' he says.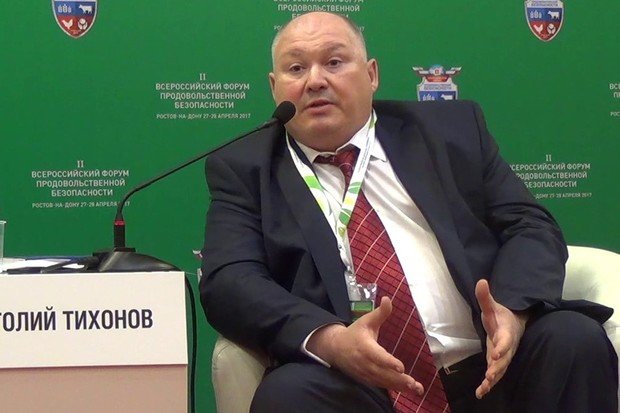 We fed Africa
Egypt and Turkey have been the biggest purchasers of Russian wheat in the last years. Last year, these two countries accounted for 34% of volume exports ($1,98bn). Another five Asian and African countries (Bangladesh, Yemen, Sudan, Nigeria, Indonesia) purchased wheat from Russia for $1,3bn.
Separate current and former CIS countries also purchased Russian wheat – Azerbaijan (by $200,3m), Georgia ($88,4m), Armenia ($34,6m) and Belarus ($12,7m). Export to some European countries was comparable: Italy ($24,7m), Switzerland ($18,2m), Greece ($15,4m). Norway ($6,4m), Romania (($2,1m) and the Netherlands ($2m) bought less.
According to experts, manufacturing countries severely compete for outlets. Last year, Russia had an advantage: due to a good harvest, it offered grain at low prices. But all can change if the weather is kindly disposed to other exporters.
''Last year, Europe wasn't blessed with harvest, and there wasn't surplus to supply it to traditional points. In general, their harvest per hectare is higher than ours. Firstly, they are closer [to major grain importers]. Secondly, they have closer historical links. And, thirdly, with the support that is rendered to agriculture in Europe and the States and ours, we won't be able to support export,'' Tikhonov warns.
''Our support per hectare is $35, while in Switzerland — $14,000, in China — $1,500 (but they exhausted their soil, their yield is bad). The fight for export markets will be tough. [Minister of Agriculture Aleksandr] Tkachov promises next year we will sell 45-50 million tonnes. But wheat is a matter of situation, exchange, plus, politics interferes here,'' he notices.
Instead of selling grain as feedstock, says Tikhonov, we should focus on processing. For instance, now Russia supplies grain to Turkey where flour is made of it and sold back to Russia.
By Artyom Malyutin, Realnoe Vremya's analytic staff