Latin Americans studying Russian to prepare for World Cup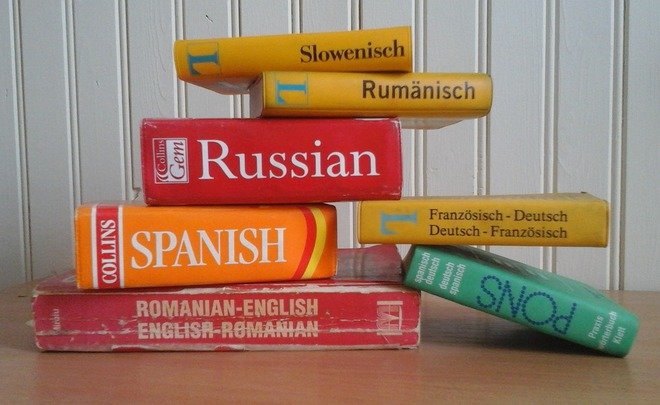 This summer, Russia will welcome a lot of foreign football fans coming to cheer their national teams at the FIFA World Cup. While the event is approaching, Russian classes abroad are getting more and more popular, as visitors try to learn at least Russian basics, such as ''zdrastvuite'' (hello) and ''spasibo'' (thank you).
Latin American football fans race to learn Russian before the FIFA World Cup, claims Reuters. As 8 of the 32 teams taking part in the tournament are from Latin America, spectators from all over the continent are going to visit matches. Five of the 10 nationalities who purchased the most tickets up until this week were from South America. However, people are scared of going to the other side of the world without at least basic knowledge of the local language.
''I asked everyone who'd been to Russia the same question, 'Do they speak English or another language?' But the answer was always the same. No, nothing. Zilch. Zip. It's a bit scary,'' said Walter Morales, a 35-year old lawyer from Buenos Aires who is going to Russia with his girlfriend to follow Argentina in the World Cup. That's why Morales chose to enrol in Russian classes at the Cultural Centre of the Russian Embassy in Buenos Aires. According to the head of the language centre at the University of Buenos Aires, the number of people signing up for Russian this semester is expected to grow by 30%.
Other Latin American countries faced the same phenomenon: language teachers across the continent have been working overtime to teach fans at least the basics of the Russian language. The House of Russian Culture in Puebla, Mexico, normally begins a new class each month, but they had to open two classes in February and an additional one in March, said Director Carolina Gaspar. In Colombia, the Foreign Language Department at the National University reopened its shuttered Russian language programme to meet the demand. Ligia Cortés Cárdenas, the department's coordinator of extension courses, recalled that in 2014, during the World Cup in Brazil, the university faced a big rise in interest in Portuguese.
Galina Rumiantseva, the curator of Russian language at the Cultural Centre of the Russian Embassy in Buenos Aires, promised to open extra places on her courses but warned that Russian is a very difficult language. ''It's difficult to learn the Cyrillic alphabet,'' agrees José Rodríguez Ramos, a 28-year-old Peruvian student. ''First because it is a different alphabet, but also because it's a little similar. You see a P but it's an R and pronounced like an R.'' Last time, Peru qualified for the World Cup in 1982.
''The letters are really weird,'' acknowledges Walter Morales. ''It's not easy. The only thing I can focus on right now is Messi scoring goals.''