''We all understand that a big number of fans will be outside the stadium''
Kazan thinks how to entertain guests in the WC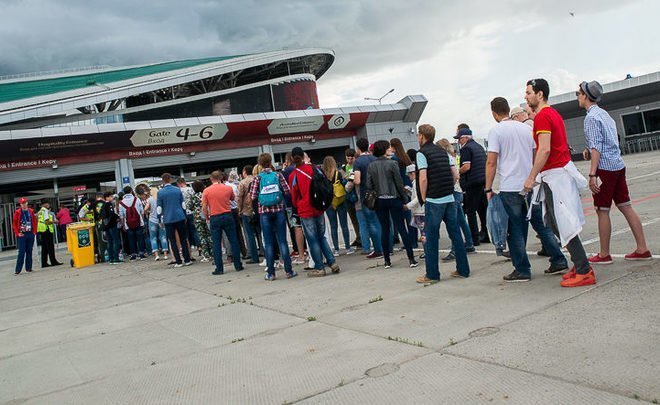 Representatives of the tourism industry market gathered to talk with colleagues and discuss the situation in the sector in Kazan on 12 February. The 3 rd Regional Tourism Forum, which was organised by Intourist tour operator, has been moving from one Russian city to another for a week already – Ekaterinburg, Ufa and Samara are behind. Spending two days in the capital of Tatarstan, it will move to Saint Petersburg and close in Sochi. Realnoe Vremya how Kazan is preparing to host guests in the WC, why holiday inside the country started to be compared with foreign resorts and whether Crimea would become a titbit for tourists soon.
Back to pre-crisis times
Having gathered representatives of the tourism industry – more than 700 people – the organisers didn't forget journalists and invited them to the press conference. It became known there that Sales Director of Intourist Sergey Tolchin looked at the development of the tourism industry in Russia with optimism. He reminded about 14,5 million tourists a year went abroad before the crisis. The indicator reduced to 9,5 million then.
''We achieved 11,5-12 million last year. I think this year we will get the pre-crisis indicators,'' Tolchin noted answering Realnoe Vremya's question.
The situation with domestic tourism is more complicated – as it was told our material many times demand for travels inside the country started to gradually reduce.
''Growth paces of domestic tourism slowed down, but right organised domestic tourism still grows at quite fast paces,'' the speaker didn't lose the optimism.
He says the volumes of domestic tourism are estimated at 50 million people. However, organised beach tourism has started to develop almost in last years, and people finally start to compare with outgoing tourism only now, Tolchin assured. But he clarified immediately – infrastructural problems make themselves known. For instance, there are still many problems with Crimea where hotel business is in embryonic form.
According to Tolchin, the absence of the passage also complicated the situation because it was obviously unprofitable to carry building supplies by plane. Now with the appearance of the bridge, especially the railway, he expects considerable development of the local infrastructure.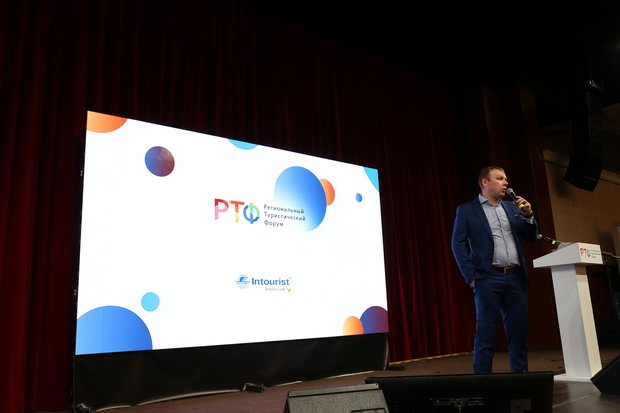 Director General of Tourhelp Association Sergey Golov agreed with him. In his opinion, a set of measures is needed to develop Crimea, it will enable us to spend time there ''no worse than abroad''. But he didn't answer Realnoe Vremya's clarifying question but noted: ''You will have the time to have a rest''.
Tourhelp's data shows that more than 4,500 registered tour operators dealt with domestic tourism in Russia, while only some 700 organised trips abroad. And only 8-10% of Russians have passports for travelling abroad. It all gives foundation to suppose that domestic tourism has a lot to do.
In expectation of world championship
Many people speak about the summer tourism season with a link to the world football championship, which will be in 11 cities of Russia. Instead of Chairman of the Tatarstan State Committee for Tourism Sergey Ivanov, his deputy Artur Abdrashitov talked about Kazan as one of the WC hosts. Now routes for fans are to be approved. But the speaker didn't reveal the details but made a hint – the programmes promise to be unusual and need to cover the suburbs of Kazan where it's planned to hold interactive programmes with a focus on history and national identity. But Abdrashitov told the state committee tried to pay attention to not only those who bought tickets to matches but those who don't have them. A fan festival with screens transmitting the competition will be prepared for them.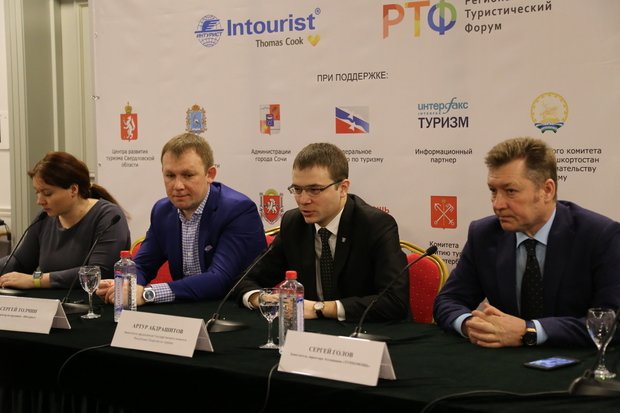 ''We all understand that a big number of fans will be outside the stadium. They will come here to be as close to their favourite teams as possible, follow them, see them leave the hotels like it was during the Confederations Cup and watch transmissions of matches,'' noted Abdrashitov.
In addition, the State Committee for Tourism expects many fans to use Kazan as team base camp. In other words, fans will follow their teams in other cities but remain to live in the capital of Tatarstan. But it will become clear later whether these expectations will live up.
Restricted bus entrance
The security topic in the WC was raised again. Citizens of Kazan have heard of the last ditch thanks to the Confederations Cup. Abdrashitov says the limit on the entrance of buses to the city is among other new security measures. Only the buses that have GLONASS navigation system and registered on the page of the 2018 Transport Directorate will be allowed.
Sergey Tolchin answered about other cities. He says the places that have never hosted such a big event will find it more difficult.
''An active job is done in other regions. I'm sure all will have the time, everything will be fine. Of course, there are some hiccups, but it's impossible to avoid them. People are a bit concerned that such a prestigious event will take place,'' the speaker commented and added: ''In Kazan, I'm sure, everything will be perfect.''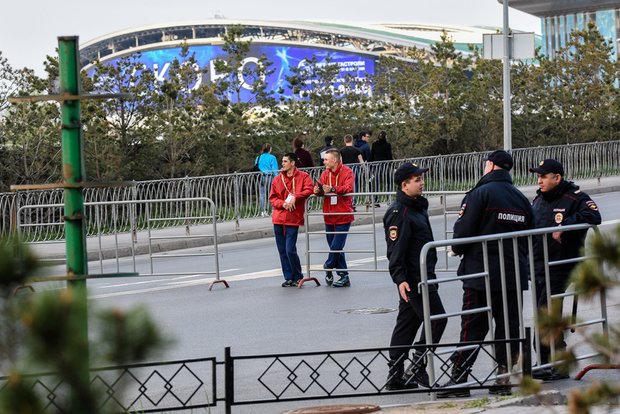 Live like a local!
Tourism in Kazan lives not only thanks to the championship. This year it's planned to present the branded route of Tatarstan called ''1001 Delights''.
''One will be able to travel not only by bus but also, for instance, cycle rickshaw on this route. Not just guides who daily work on the routes but certain characters who tell about the history, national identity, local habits of the Tatars welcome you there. ''Live like a local'' is one of the key messages of our brand, so guests of Tatarstan will be able to live here as a local,'' told the deputy chairman of the State Committee for Tourism. The first tourists will cover this route in May already.
In addition, the regional route ''The Great Volga Route'' is refined. It will expand from two or three regions to five or six and last not three but six, seven and even eight days.