''A monarchy within the borders of the Soviet Union that has faith in God would be the ideal state''
Interview with the leader of the movement ''The Christian State — Holy Rus'' Alexander Kalinin: about the film Matilda and the ideal ruler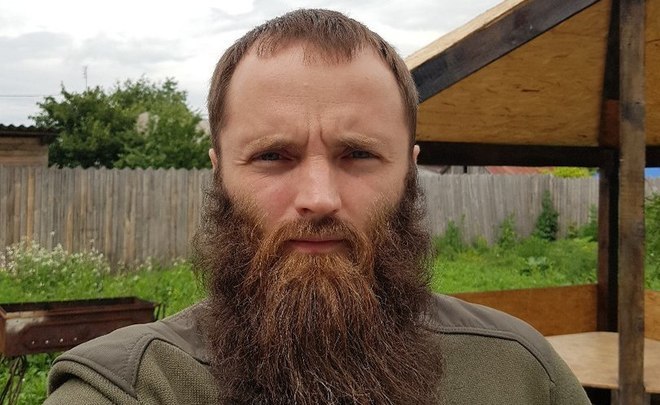 Moscow should be an Orthodox city, and the Muslims should go to Tatarstan, believes the head of the organization ''The Christian State — Holy Rus'' Alexander Kalinin. In recent time the media has actively started to tell about the organisation, whose activists warned of possible provocations against the makers of the film Matilda and the distributors of the film. The correspondent of Realnoe Vremya in the interview with Kalinin found out what really the members of the movement he created want, how they sided with Natalia Poklonskaya and why law enforcement agencies for the 47th time refused to start criminal proceedings against the organisation.
''Muslims already call us''
Alexander, primarily we are interested in the name of the organization — ''The Christian State — Holy Rus''. The media draw parallels with the notorious ISIS, prohibited in Russia. What kind of association is your organisation?
When the Islamic state emerged in Syria, when they took poor people in orange jumpsuits and cut their heads off, when there was such a threat to Russia, we decided to call ourselves ''Christian government'' to position ourselves in front of ''Islamic'', to make them understand that Islamic radicalism will face a tough enough response. They should not think that in Russia they will be let go unpunished.
How many people are there in your organisation?
In January there were 350 people from the regions, and today we have 4,625 officially registered members stated their position.
Who are these people?
They are Orthodox people who care about the fate of Orthodoxy, our history, the Church, people in our country. They are different people: intellectuals, believers, even unbelievers but not indifferent to the moral basics, to simple human purity.
Do you have supporters in the national regions?
We have our people everywhere — in Kazan, Yekaterinburg, Ufa. Speaking of Kazan and Tatarstan, Muslims already call us and tell that we need to fight together against immorality. I never thought about it. But I know that in the Imperial army there were both Muslims and Christians. How can we unite today? It is clear that our task is to overcome the immorality that is simply alien to a normal person, not to mention a believer. Orthodox people are many — in Kazan and Ufa, as well as in the Chuvash Republic. Now even indifferent Muslims appear, people from Chechnya and Dagestan call me regularly as well.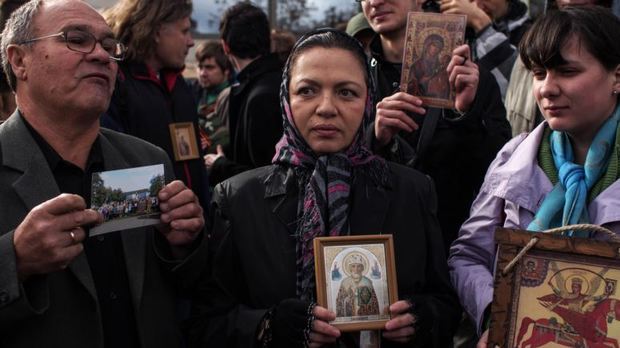 ''Orthodox people are many — in Kazan and Ufa, as well as in the Chuvash Republic. Now even indifferent Muslims appear.'' Photo: grigor-yan.livejournal.com
''Nobody will watch the film''
As I understand it, the stumbling block was the film by Alexey Uchitel Matilda. In the media and social networks Duma Deputy Natalia Polonskaya and others opponents of the director are called almost PR managers of this film.
I do not agree. We see that nobody will watch the film. Even if somebody will, only on YouTube. A good PR manager is a person who makes money on this. As for a bad PR, people will watch the film on YouTube, and none of them will pay for it a penny. On YouTube we watch other dirt. Pornography and everything else are on the Internet. They can put in the Internet everything they want, on YouTube — it is such a satanic niche where everything can be. But we will not allow it in cinema and television. Uchitel will not make money of this and it is wrong to call it a PR. I would call it a PR campaign for worthy people who live in Russia today, for true indifferent men. Not only Christians but also Muslims support us, and even atheists.
The ROC officially does not support the actions against the film...
Of course, it cannot do it.
Why?
How can they support such stringent methods, which even I do not support. I'm just stating that these actions will take place since people voice them. But I am not going to do it, I'm against it. But I know that to blame are not those people who do something but those rascals who make all this and provoke people to such actions.
Who from Orthodox bishops supported you and from those who commit harmful actions?
Almost all Orthodox bishops support us. If you read between the lines all the interviews with them that exist, you will see that no one stated something against us.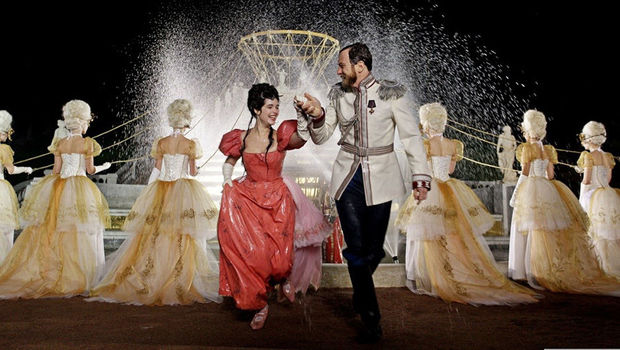 They can put on the Internet, on YouTube everything they want — it is such a satanic niche where everything is possible. But we will not allow it in cinema and television
''I lived in the FSB for three months''
But your organization was checked by law enforcement agencies anyway? There is very contradictory information about it.
I have 47 refusals in initiating criminal proceedings by the Interior Ministry and the FSB. The last refusal came from the Main Directorate of the Ministry of the Interior of Russia in Moscow. I lived in the FSB for three months. All my calls, meetings, IP-addresses — all this is recorded. There are only four volumes of preliminary investigation about where I could be involved. They collected these four volumes for six months and found nothing, so they refused to initiate criminal proceedings.
But why did Natalia Poklonskaya, with whom you seemingly agree, asked to check you on extremism in the winter?
She is obliged to do it. She has her own resources, her own methods, she is obliged to check. If, for example, people are terrorists and extremists, of course, they must be punished. But the thing is that our organization was not involved in extremism. It only broadcasts to the society the position that is in the hearts of some people. So we just warn, we don't do anything. The same situation is with your information resource: you just tell about the attitudes that some people have. So do I.
Do you really want to make the country Orthodox?
We definitely want to make the country Orthodox.
But our country is multinational...
And multi-religious. It is clear that other religions should not be infringed, but they'd have to preach correctly. The Muslims should also have the right of preaching, let them preach. But the Christian, Orthodox in our country should have the right to preach firmly, truly, and to call people to salvation. If a Muslim knows that salvation is in Islam, he should not sit idly by, he should preach and shout to people that the salvation is there. But if I, a Christian, know that salvation is in Christ, I will not sit idly by. I will use all possible methods and ways in order to let people know about Christ. So that could be inter-religious cohabitation.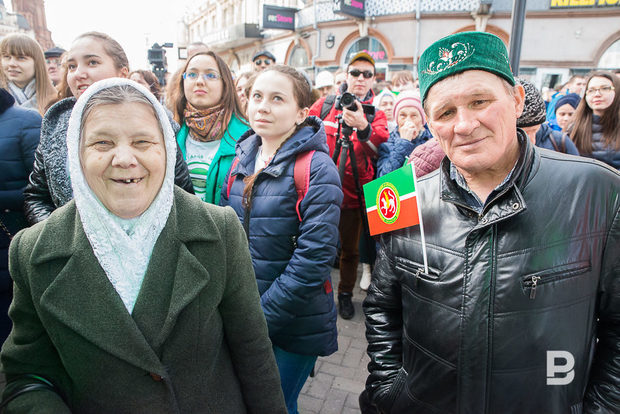 ''Tatars are almost Russian, there are even little external differences.'' Photo: Maksim Platonov
''The standard of the state was a mix of Iran with the Soviet Union''
Are you satisfied with the existing political system in Russia, or we need, for example, monarchy?
Of course, we need a monarchy. The monarch is the person who understands that it makes no sense to steal, to cheat. He belongs to the people like to his family: it is his children, his house, and there should be order in the house. Any protege coming for 4-6 years understands that he needs to protect himself, he will think not about people but about his own. This should not be like that.
Does Mr Putin suit as the ruler of such country?
Vladimir Vladimirovich suits as president. But as a monarch… The monarch in Russia today must be a person who has many years ahead to have a chance to change, to move, to at least he did not die from old age, he was not old in terms of wear. As for President Vladimir Putin, he is very tired — it is evident. He will not be able to bear the function of the monarch with a new enthusiasm, with new forces, with a special thought. He will not be able to do that because he is very tired. He has been doing it for a long time. And now he's doing something only out of desperation because he understands that otherwise he can get problems because all enemy forces, the fifth column want to punish our president.
So the ideal political system for you is the monarchy. In what borders the Russian state you see?
Some people try to push me to that Islamic state is perfect for me. No, for me, the ideal would be the Soviet Union, where there are no icons of Lenin, Stalin, which has faith in the Lord God and where the moral principles (faith, Christianity) are prescribed in the Constitution.
So that means that within the borders of the Soviet Union?
Within the boundaries of the whole world. And the monarchy – within the borders of the Soviet Union. But when people see that it's clean here but everywhere else is dirt, many countries will begin to join us. Like the Soviet Union's aim was the world unification of the proletariat. The Soviet Union greatly supported financially small countries to join them in the Union. I think the sovereign will adhere to this position, our future tsar: we should join other states to develop – our distinctive NATO.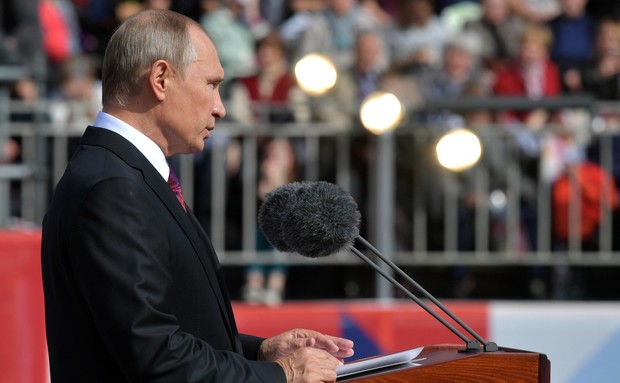 ''Vladimir Vladimirovich suits as president. But as a monarch…'' Photo: kremlin.ru
In one of the interviews you said that among current states Iran is the sample for you.
It is rather a mix of Iran with the Soviet Union. We had the Soviet Union: we lived, we understand that. And we had the cult of personality where Lenin, Stalin were admired etc. Today we should have not a cult of personality but the faith in God, fundamental moral truths of the religion. If so, then in the Soviet Union, by and large, no changes are necessary. We need to return to the Soviet political grounds with changes in spiritual aspects.