Opening of Bolgarian Islamic Academy: without Sergey Lavrov but with Chinese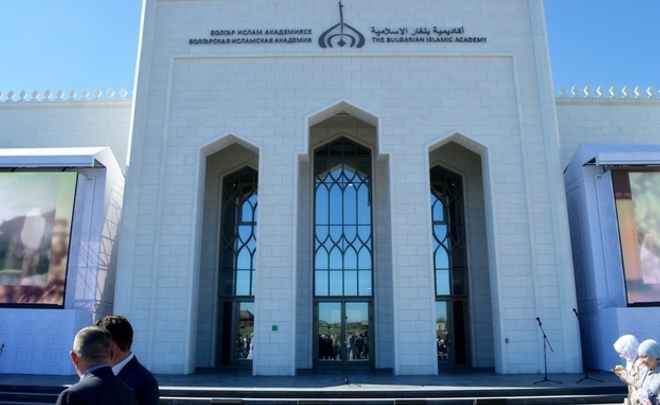 A video conference ''Kazan – Moscow – Simferopol'' was held on 31 August on the threshold of Eid al-Adha to discuss several important topics in the world of Islam at once. Representatives of the Muslim spirituality told what measures would be taken due to problems while organising the Hajj, how many students entered the Bolgarian Islamic Academy and whether the believers would have the time to take their kids to school after the service. Realnoe Vremya tells the details.
From Eid al-Adha to 1 September
First Deputy Chairman of the Council of Muftis of Russia and Russian Muslim Spiritual Directorate Rushan Abbyasov told that about 300,000 religious people were going to celebrate Eid al-Adha in Moscow and Moscow Oblast. The main celebrations were to take place at the Moscow Cathedral Mosque. Remembering talks on postponing the Day of Knowledge at schools that are next to the mosque, Rushan Abbyasov told: ''There was done everything not to postpone the celebration.'' Particularly, festive prayers were postponed. As a result, all the major events ended at 8 a.m. In turn, the schools that neighbour the mosque also changed their schedule for several hours. So the flows of celebrating believers and schoolchildren would not cross.
The postponement of the Day of Knowledge in Crimea was raised, but people did not insist on it. As Deputy Mufti of Crimea Esadullah Bairov told, they planned to finish the celebrations until official line-up. And the day-off due to Eid al-Adha was put off from 1 September to 4 September.
In Tatarstan, Eid al-Adha was an official day-off. But the Day of Knowledge was not postponed. According to Deputy Mufti of the Republic of Tatarstan working with districts Hazrat Mansur Dzhalyaletdinov, believers would have the time to go home after the service and take their kids to the official line-up. It should be reminded, public transport in Kazan started to work from 3.30 a.m. on 1 September for the convenience of believers. Services in the capital of Tatarstan took place at 61 mosques. By estimates of the Tatarstan Muslim Spiritual Directorate, up to 10,000 sheep were going to be sacrificed during the celebration.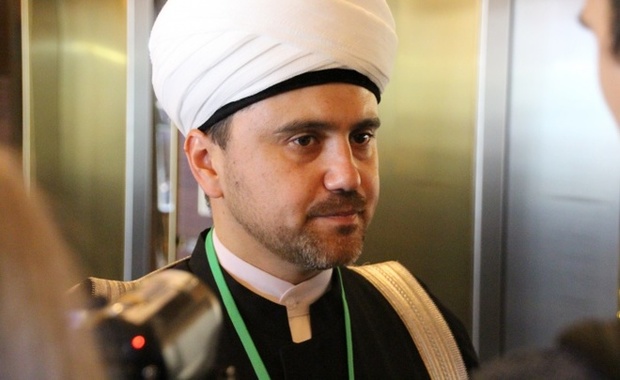 Organisers of the ''problematic'' Hajj to be questioned
This year the Muslim celebration was saddened by problems with the organisation of the Hajj. As a result, 350 Muslims could not fly to Mecca from Moscow for 10 days. Now all the believers successfully reached the destination. It turned out that tour agencies were guilty of the inconveniences. According to Abbyasov, they organised the Hajj without having real quotas. He reminded that every spiritual directorate has accredited tour agencies who have the right to organise the Hajj.
''These companies are known, everybody has ever heard of about them. Unfortunately, wishing to save about $100-200, some of them are in this situation,'' Abbyasov commented.
This situation will be examined at the annual final meeting of the council on the Hajj after the pilgrims return. What is more, Abbyasov says that people already started to go to the police station and ask to return the money they had spent.
We should remind that 1,700 pilgrims went to the Hajj from Tatarstan. And all of them reached the destination without problems.
''Alhamdulillah, everyone is safe and sound. We chat with them thanks to WhatsApp where they constantly send us photos from the Hajj,'' Hazrat Mansur Dzhalyaletdinov told at the press conference in Tatar-inform information agency.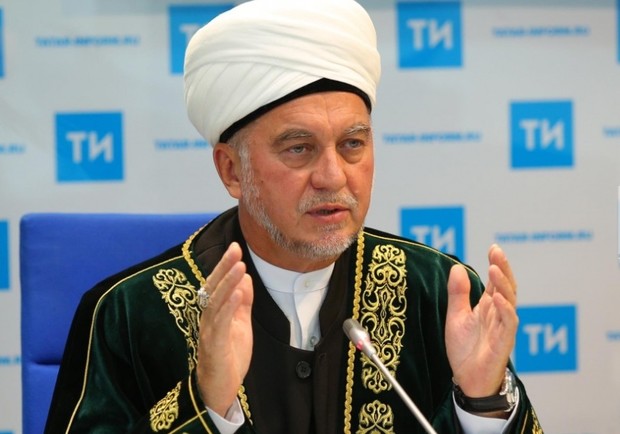 Classical Islamic education from Arab colleagues and a partner in Morocco
It seems that the opening of the Bolgarian Islamic Academy, which was on 4 September, was one of the most important topics for discussion during the video conference. Rector of BIA, Deputy Mufti of Tatarstan on Education Rafik Mukhametshin told that the opening of the educational establishment is a completely new occurrence in the system of Islamic education in Russia. Thanks to the academy, they are going to remain Russian students in the homeland, not to send them to other countries where they can return ideologically forged from.
''They need to get a religious education. But what a person they will return from there? How will they be orientated to knowing our theological and other traditions? Actually, it is not an easy question. It was out of control on the 80-90s. Young people came who got an education not only in official Muslim educational establishments. They studied with some doubtful sheikhs and so on. They were back, there were a lot of problems with distribution of knowledge that is non-traditional for Russian Muslims,'' Mukhametshin explained making a hint of radicals who arrived in Tatarstan in the turbulent 90s.
To enter the Bolgarian Islamic Academy, applicants need to meet two conditions: to have a bachelor's degree and know Arabic. About 40 people entered after admission exams — at least 25 people for a master's degree and about 15 – to become a doctor of Islamic sciences. In addition, if master's degree students live and study in Bolgar, future doctors will have a free timetable without accommodation.
This year the enrollment campaign in itself has not been held at all because the licence to give education was obtained by BIA only on 9 August. Nevertheless, apart from residents of Tatarstan, people from Moscow and Ufa as well as eight people from Dagestan became students of the higher religious establishment. Mukhametshin hopes that Crimean students whom they did not manage to establish close contacts with this time will also study at the academy in the future as well as students from other regions of Russia.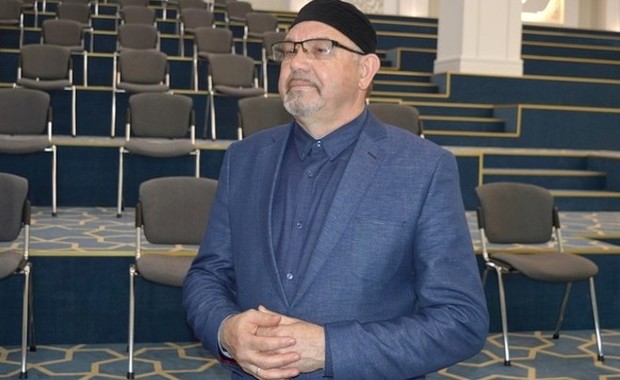 Besides giving a diploma about graduation from the religious establishment, the rector is going to give a state diploma. However, it is unknown how it will be done. Probably the students will simultaneously study at the Kazan Federal University because it is quite problematic to invite teachers for ten people to Bolgar. Mukhametshin says they will have two diplomas within 3 years. During this time, they also plan to end negotiations with the University of Al Quaraouiyine in Morocco, which opened in the 8 th century. In case of a positive outcome, BIA graduates will be owners of diplomas certifying they ended two higher religious educational establishments.
Arabs were invited to teach at the academy. Three professors will teach the students on a permanent basis. Another 10 will be invited to deliver a course before the department opens. The idea to invite Arab professors caused a lot of debates during the discussion. But Mukhametshin insisted on the initiative having explained it by the absence of people who have classic Islamic knowledge in the country. There is a handful of professors who are experts in Islamic studies in Russia. But they will also come to Bolgar with their courses.
''Our students need to listen to all the famous Russian experts in Islamic studies during the three years. They need to know what the Russian school of Islamic studies does to compare how experts in Islamic studies work while they get a classical Islamic education. They need to elaborate tools,'' Mukhametshin thinks.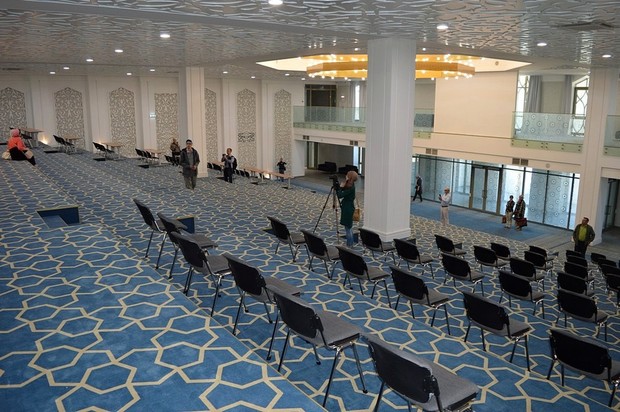 ''Spiritual Silk Way'' to come to Bolgar from China
Except the opening of the Islamic academy, another important event was to take place in Bolgar on 4 September – the kick-off of the 2 nd ''Spiritual Silk Way'' international scientific and theological conference. Rushan Abbyasov told that the organisations representing it closely cooperate with Muslims of China. Thanks to it, it was decided to stage a conference dedicated to the fight against extremism and radicalism and reinforcement of educational process. It was held for the first time in the Chinese city of Ürümqi.
This year the Bolgarian Islamic Academy was chosen to host ''Spiritual Silk Way''. A big delegation from China, including officials of the State Administration for Religious Affairs of PRC, was to arrive in Bolgar. Guests from Asian countries are also expected – Kyrgyzstan, Kazakhstan, Uzbekistan and other republics. A big delegation was going to represent Russia. Earlier it was told that even Minister of Foreign Affairs of Russia Sergey Lavrov was expected. But Rafik Mukhametshin told Realnoe Vremya that the MFA head would not come. The list of officials expected at the opening was to be specified.
All the conference will be divided into four sections: theological, historical, scientific and administrative. In addition, essays of great theologian Abu Bakr Qalandar translated into Russian were also going to be presented there.