Andrey Kirilenko: ''Basketball can be fun''
Head of the Russian Basketball Federation and ex-NBA star gave a masterclass in Kazan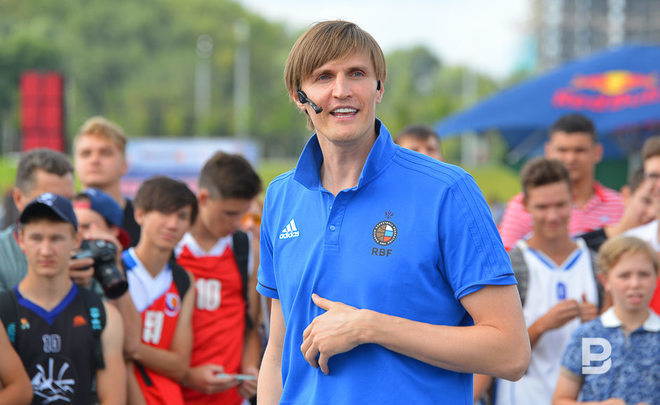 Before the European Basketball Championship, the national basketball team of Russia had an international tournament with the squads of Hungary, Germany and Iceland in Kazan. Apart from the matches, a masterclass of the Russian Basketball Federation President Andrey Kirilenko was included in the ''big basketball'' days in Basket Hall within School 2.0 project, which was launched by the famous athlete two years ago right after AK-47 took office. Famous TV commentator and permanent contributor of Realnoe Vremya Aleksandr Norden also visited the masterclass.
AK-47 is always itching
The future lies with such sports functionaries as Kirilenko. The first thing what the 2007 Euro champion and MVP, London Olympics bronze medallist, best 2007 and 2012 European FIBA player and our main permanent representative in NBA (10 seasons at Utah Jazz) did was to open School 2.0 – a project that is to turn Russia into a basketball power.
Andrey Kirilenko was elected to the post in August 2015. On 1 September, the first school day, Physical Education teachers across Russia got an app that enables them to give basketball classes in secondary and high schools. The 5-6 th grade pupils perfect dribbling, free throws, one-hand assists. The 7-8th graders improve actions in defence and learn to play in a team. The oldest age group (the 9-11th grades) practice advanced exercises – feints, defensive schemes, play 5x5.
It is also good that having become a functionary Kirilenko did not stop playing and at every opportunity is ready to share his colossal experience and automated skills of an excellent forward whom he was during his bright career.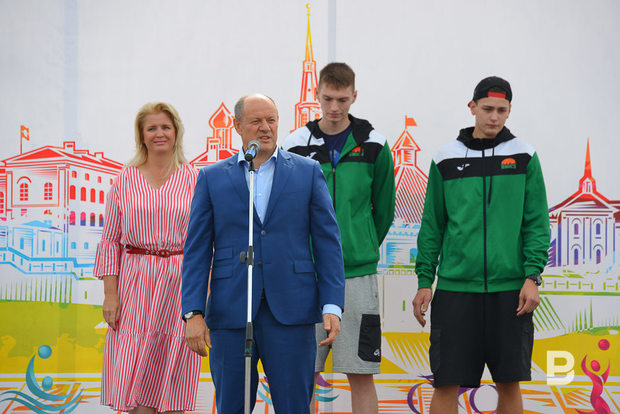 Khalil Shaikhutdinov: ''Kirilenko said he did not have such possibilities as those created in Tatarstan when he was a kid''
Kirilenko's masterclass moved from the small hall of Basket Hall to a platform in front of Kazan Family Centre almost at the last moment. Here, on the Kazanka riverbank, a big sports festival was planned on PE Teacher's Day. And the demonstration of the project including performed by one of the most famous Russian masters of the best game with the ball optimally suited the festival's concept where organisers put basketball from the beginning – a 3x3 tournament called Orange Ball 2017 was in the programme.
When our reporter was approaching the platform in front of the family centre, the sports life was already going with a swing. Dog races, extreme power competition, streetball on different platforms, rhythmic music – not the Day but PE Teacher's Morning demonstrated its popularity among the mass. First Deputy Minister on Youth Affairs and Sport of Tatarstan Khalil Shaikhutdinov arrived by the opening of the festival and gave Realnoe Vremya an exclusive interview.
Why did Andrey Kirilenko's masterclass move to Kazan Family Centre?
First of all, Orange Ball 2017 all-Russian competition is taking place here, and the platform is very interesting. There are many people – Basket Hall would not host them all, and everybody would like to talk to the legendary basketball player. So the decision to change the place was correct. In addition, the excellent weather allows to hold the event in the open air. We are lucky to live in a wonderful republic where there are all conditions to do mass sport. President Rustam Minnikhanov made a decision to build a universal complex with a swimming pool, ice palace in every district. And we are already fulfilling this programme. Many cities and regional centres already have ice palaces. The regional programme is also on – over 700 sites to do mass sport have been built – no region of Russia has it. The government of the republic and the country support all the initiatives. I hope the return of the GTO complex (All-Union physical culture training programme), spartakiades for our youth won't be just a trend but a lifestyle. I am glad that places where people do running and walking open in park areas.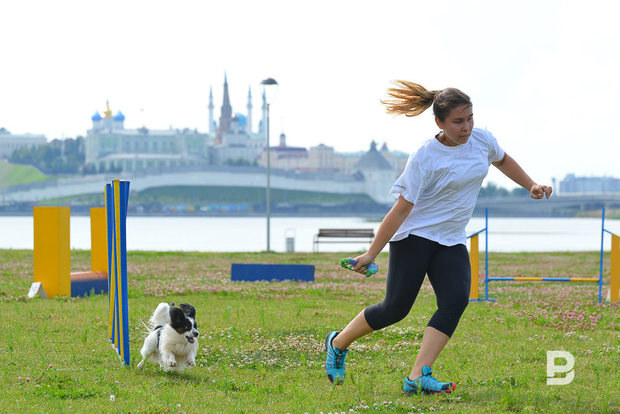 Did Kirilenko's School 2.0 project develop in Tatarstan?
We have basketball, badminton, football schools. Everything depends on whether the school has a talented PE teacher who loves basketball and develops this sport. If there is a hall, the programme works. The practice shows that we won't be able to forcedly develop one sport. The teacher needs to be a basketball fan. If he is keen on skiing, he will do it just to tick the box. A corresponding qualification and systematic work are needed.
Did you manage to talk to Andrey Kirilenko yesterday?
Yesterday Andrey Kirilenko and I visited the Rowing Centre where men and women's university basketball teams who play in the Belov ASB League had training. Then we visited the Volga Sports Academy – a federal university where coaches, basketball referees can be prepared, regional meetings, seminars can take place and qualification can be improved – we offered the Russian Basketball Federation to use this platform's possibilities to the max.
What was his reaction?
Kirilenko was amazed at the basis created in Tatarstan. He said he did not have such possibilities when he was a kid.
Then on PE Teacher's Day, sports directors, coaches, enthusiasts of sports movement, GTO laureates were awarded titles of Honoured Physical Culture Worker of the Republic of Tatarstan, commendations of the Tatarstan Ministry on Youth Affairs and Sport and prizes. As cumulous clouds, people of different ages started to gather around a high, smiling young man in a sky blue T-shirt and white shorts like a big cloud. It meant the main hero of the 2017 PE Teacher's Day in Kazan, President of the Russian Basketball Federation Andrey Kirilenko arrived.
Andrey Kirilenko: ''With the help of the masterclass, we can show a small example and give impetus that basketball can be fun''
Before starting the masterclass, the leader of Russian basketball approached the media.
I would like to welcome Kazan! We don't come often here, and it is very pleasant to come here together with the national team. The last time we were here was 11 years ago, in 2006, we also started with a match against Hungary and won the European Championship one year later. I hope Kazan will become a lucky city for us again. Today I would like to invite everybody to the matches with the national teams of Germany and Iceland. Today we are going to play with kids – guys, be ready! It is a good day, there is lot of basketball!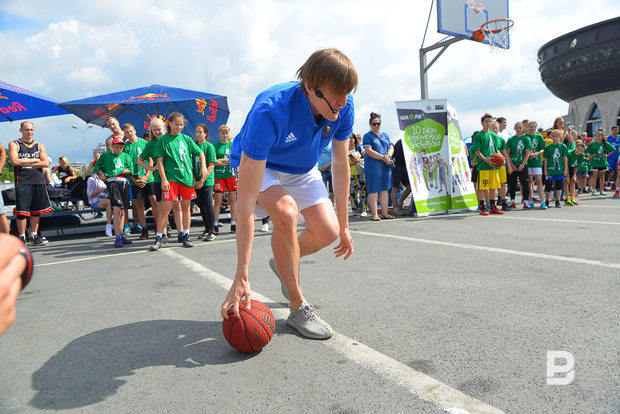 Andrey, did you prepare anything interesting for Kazan guys in your masterclass?
I always thought that the most important thing is to pay attention to our growing generation. This is why today we will focus on playing exercises and major basketball elements – dribbling and ball possession.
Do you actively play basketball now? Do you train?
Just a bit. I had an intense career. Now I have a lot to do, but I hit the court once a week.
Andrey, your project School 2.0 is two years. Are there any statistics on the country, regions? How many schools have basketball classes? Is it mass? Realnoe Vremya's reporter asked.
We had about 60 masterclasses in different parts of Russia, got good opinions. But I would like to stress that this programme is mainly educational. The existing approach will be inside this application. It will have new content when the school year begins that will enable coaches and PE teachers to make progress and develop our youth in basketball. This is why I invite everybody! Of course, it is impossible to learn to play basketball within one lesson. But with the help of the masterclass, we can show a small example and give impetus that basketball can be fun, interesting, entertaining, moreover, at the age when they start playing it. We went through it as athletes, professionals, and our future generation needs to do the same.
Did you consider the American experience, particularly teaching basketball, when you created this project? our author continued.
Look, I considered any experience, not only American. Yes, I had a chance to play in NBA. I remember myself – at the age of 7, I went to a regular school, then a sports class, sports boarding school, university, I was in a professional club in Russia, a club in NBA, the national team – down I had the honour to carry the flag of our country at the Olympics. It is very cool! I went through all stages of life and sport, and I have life and sports experience, not only abroad or American.
A question about 3x3 basketball. Is it going to be included in the programme of the 2020 Games?
We expect it, of course. Official information will be in the middle of September. According to preliminary data, this sport will be in the Olympic programme. Our national team has been the world and European champion for the first time, for the first time in Russian history. We congratulate our girls, they are cool! 3x3 has a big future because any basketball starts in the street when one can go outside with friends, shoot the ball. And today we see a big number of basketball fans who gathered right on mini-courts. And classic basketball is a continuation of street basketball. They are not rivals to each other, the system is just different. Guys come to classic basketball from the street, it returns to the street itself.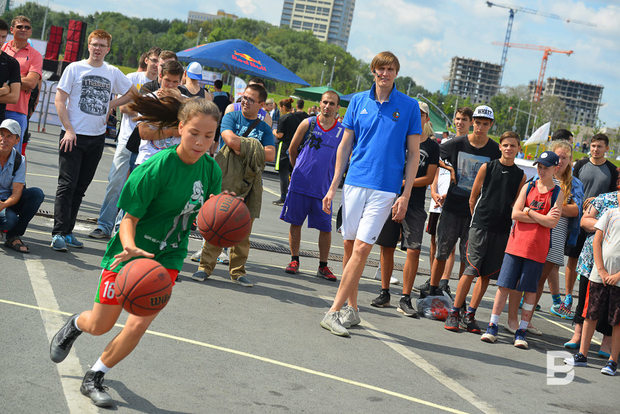 ''You don't appear on the pitch while Ronaldo is having training there!''
Then 20 boys and girls from a basketball class got lessons of their favourite game from very Andrey Kirilenko who was accompanied by his colleague on School 2.0 Aleksandr Onischenko and one of the most famous Russian coaches who worked with the president of the Russian Basketball Federation in the national team as early as 2003 Sergey Yelevich.
Relays with the ball, assists, dribbling, different threats, screens. The guys' delight was endless as well as Andrey Kirilenko's charisma. He was dashing around the court, gave orders, told jokes and did not look like a functionary.
PE Teacher's Day in Kazan started with an amazing basketball lesson performed by the big master. By 1 p.m. a chair in Basket Hall was waiting for Andrey Kirilenko in the match of Russia and Germany, and the sports festival near the family centre was brightening up.
Realnoe Vremya's reporter was accompanied by a phrase that was heard from the platform for dog races: ''The poodle's owner, put the collar on your dog! You don't appear on the pitch while Ronaldo is having training there!'' To tell the truth, the impression of this masterpiece of elegant words was no less strong than Andrey Kirilenko's masterclass.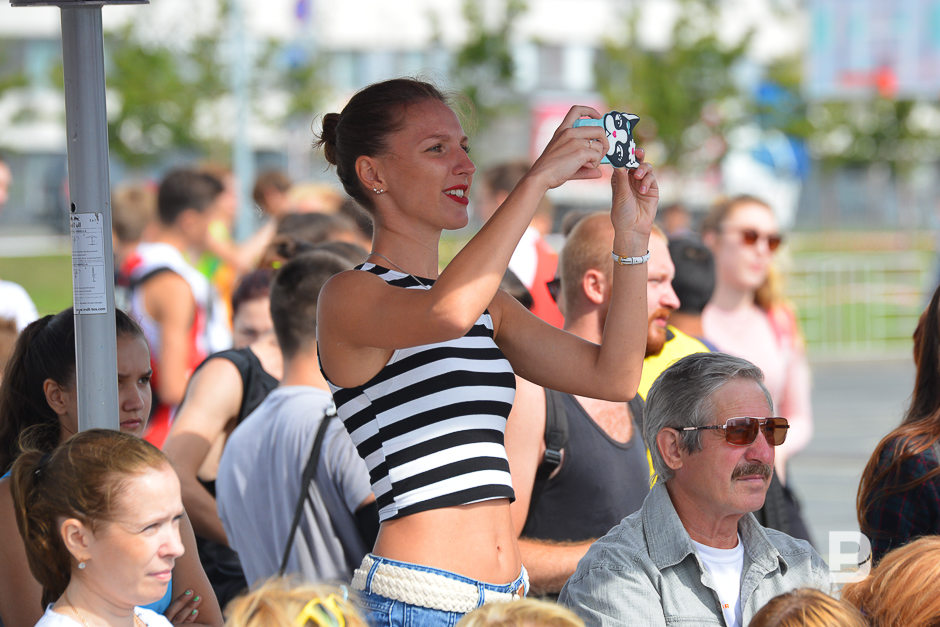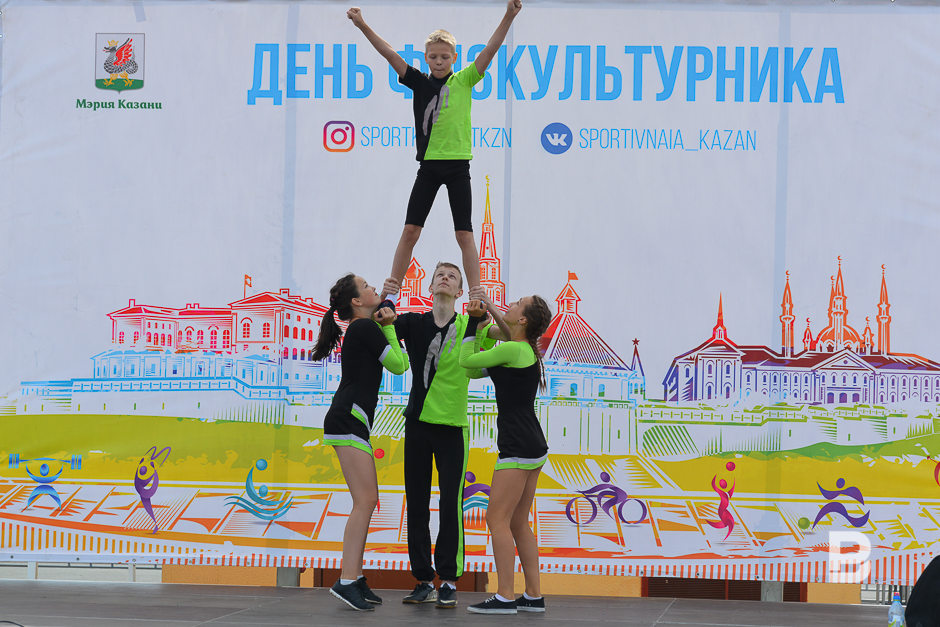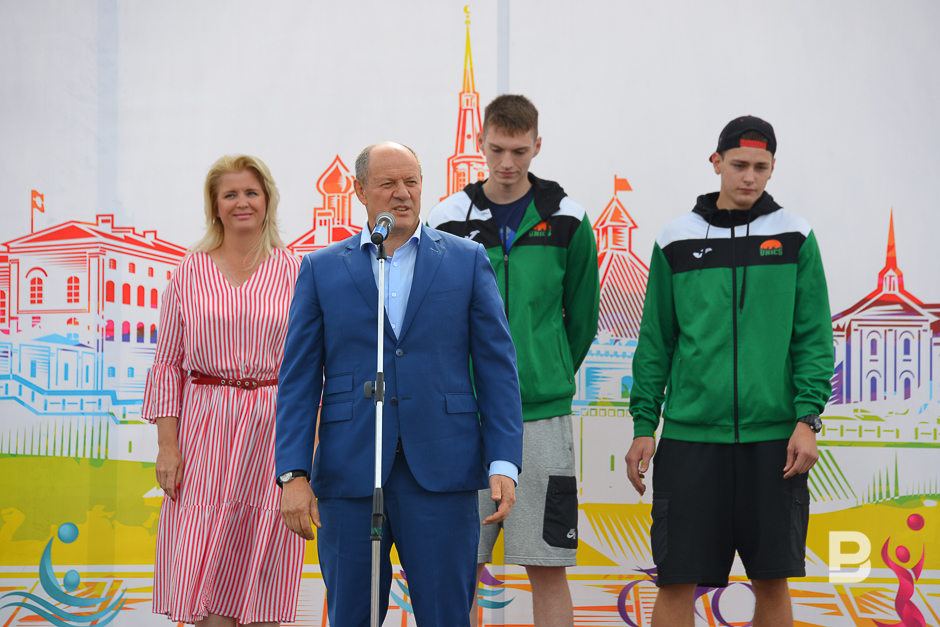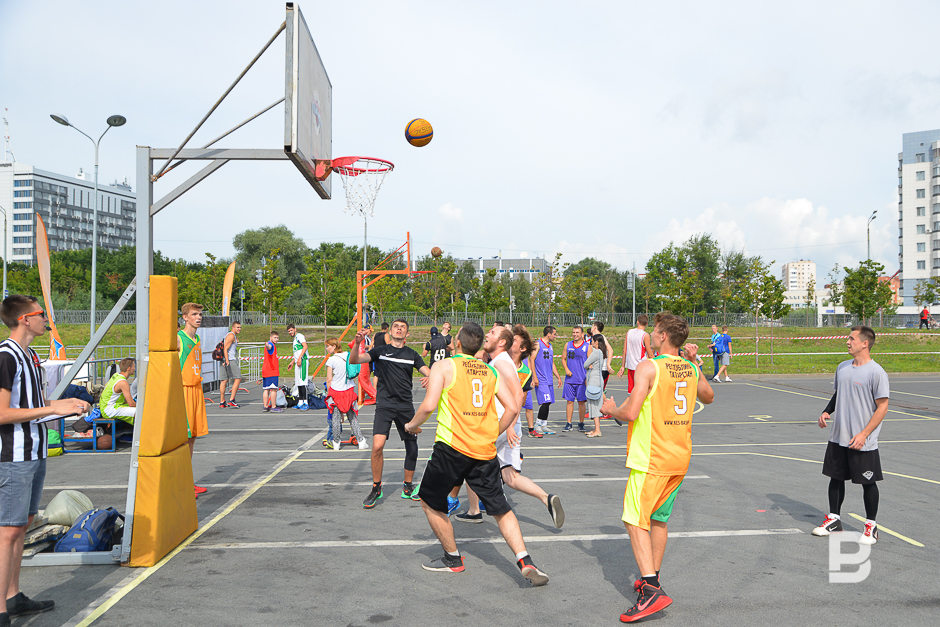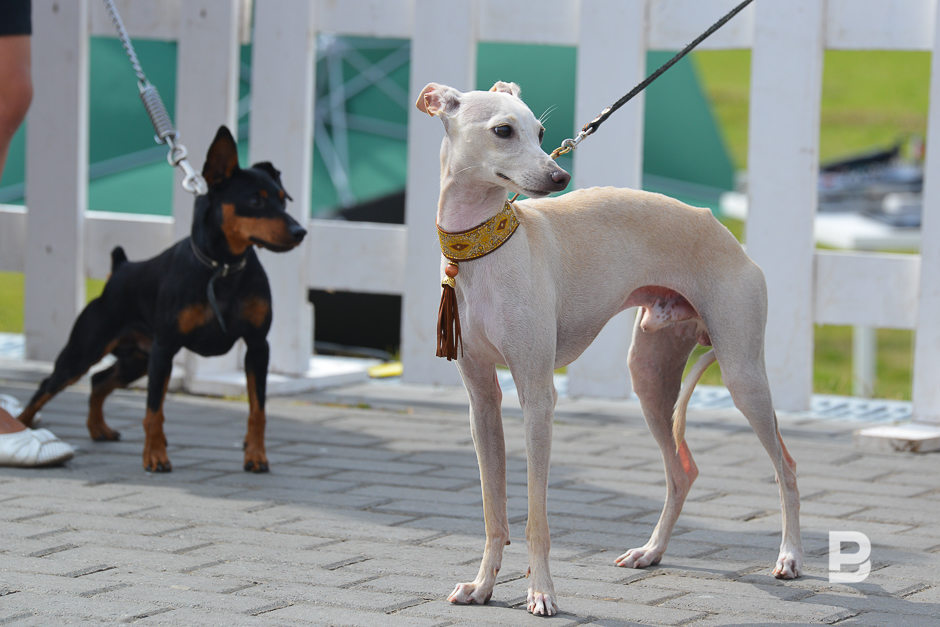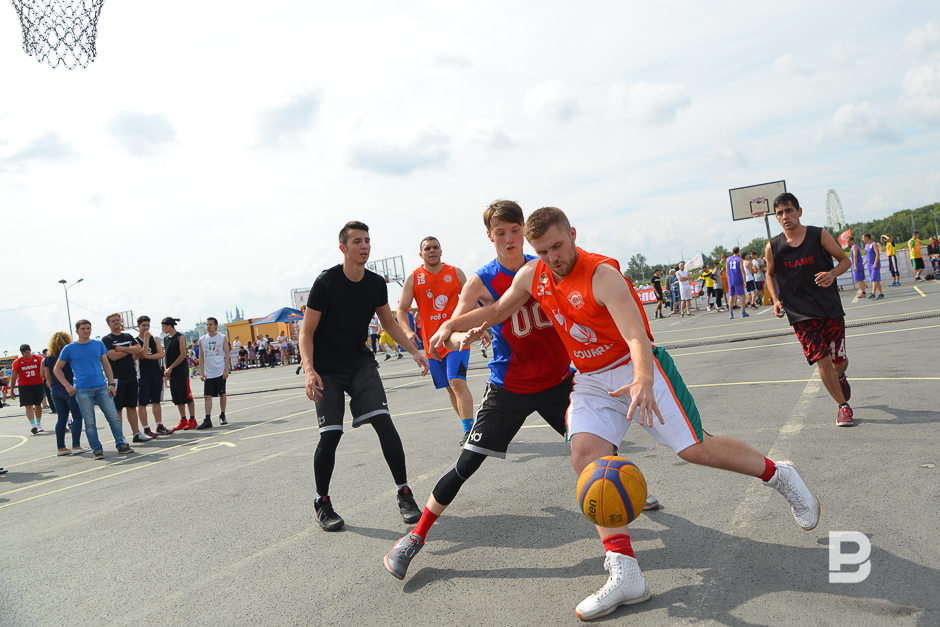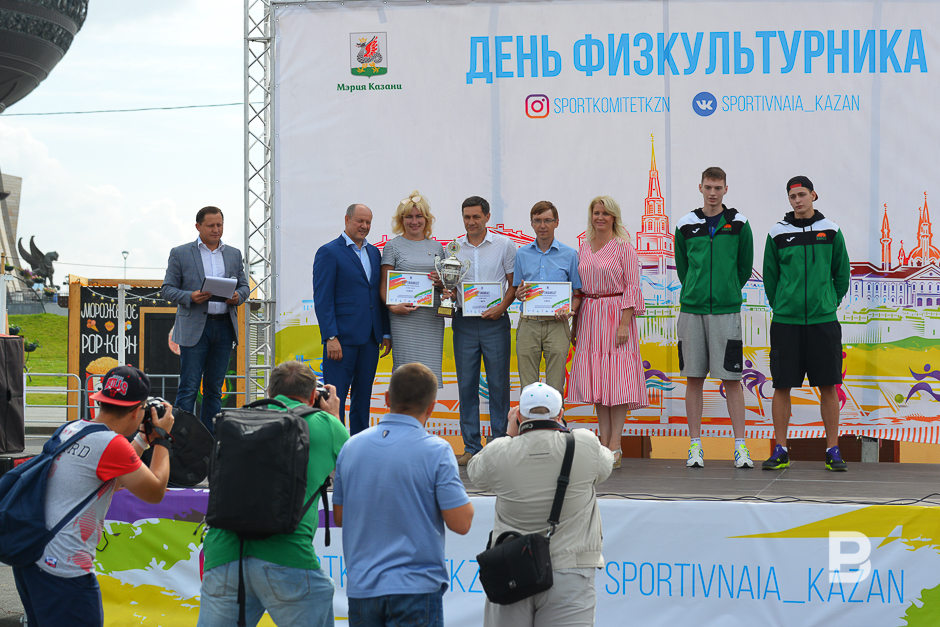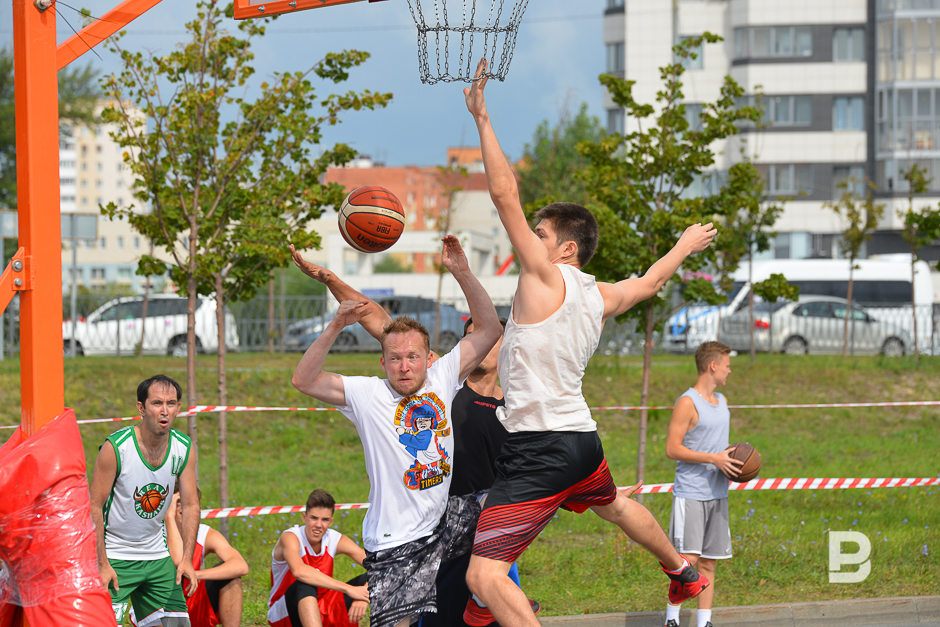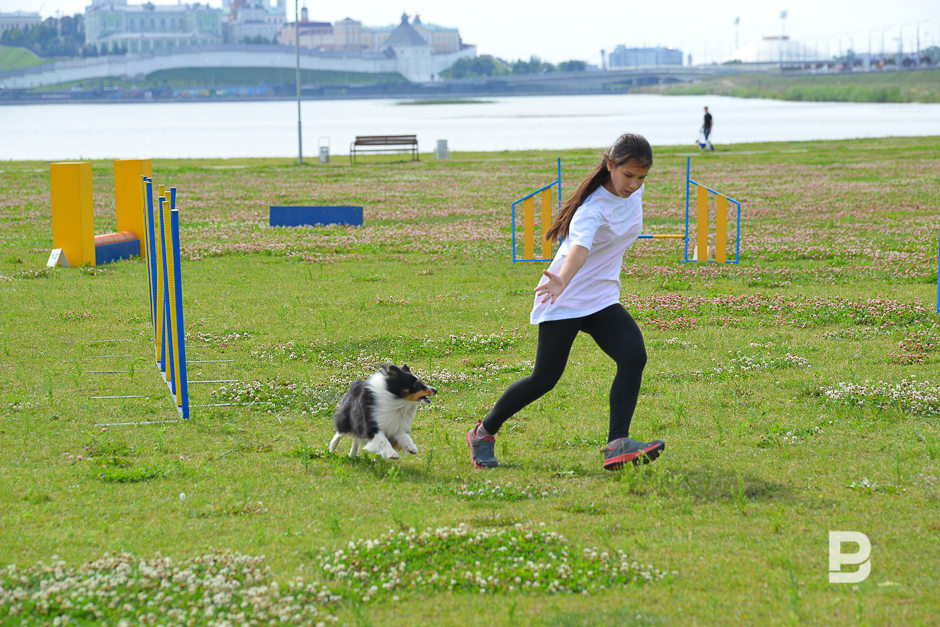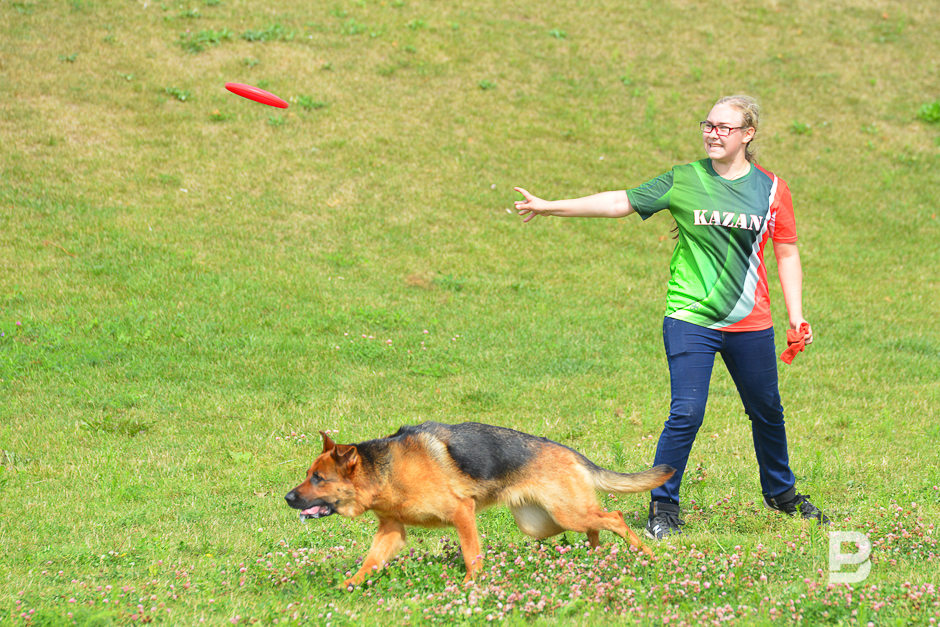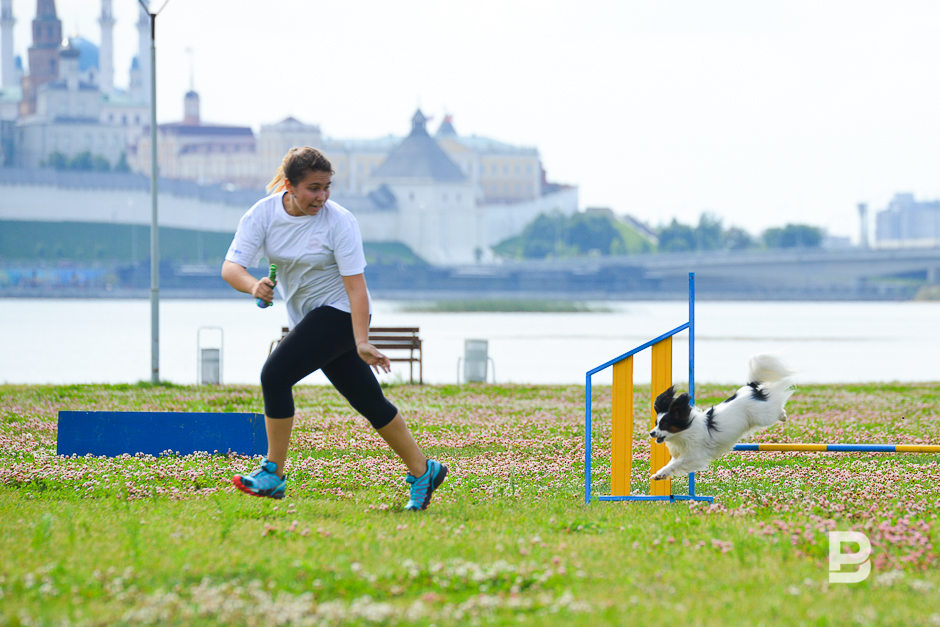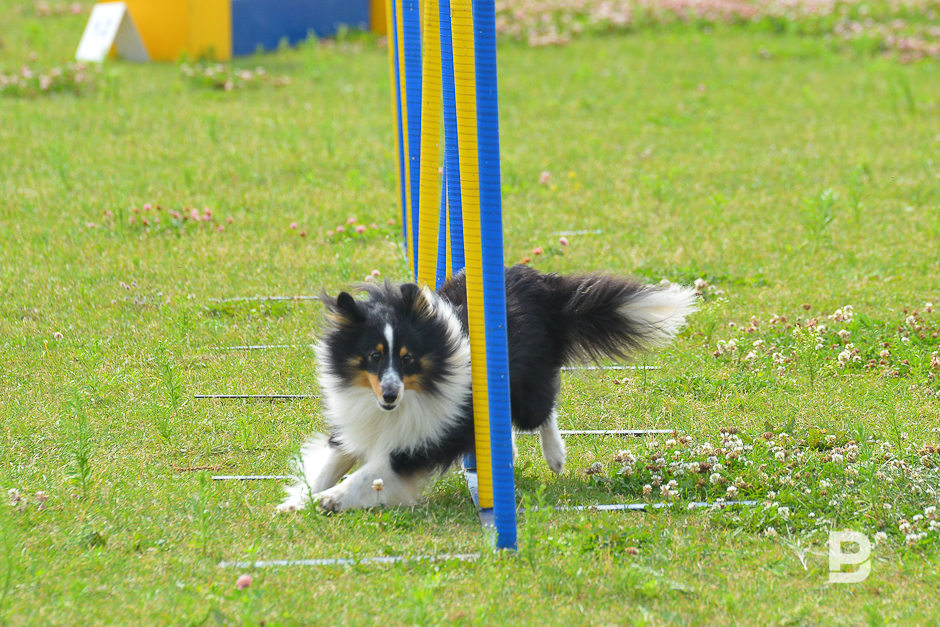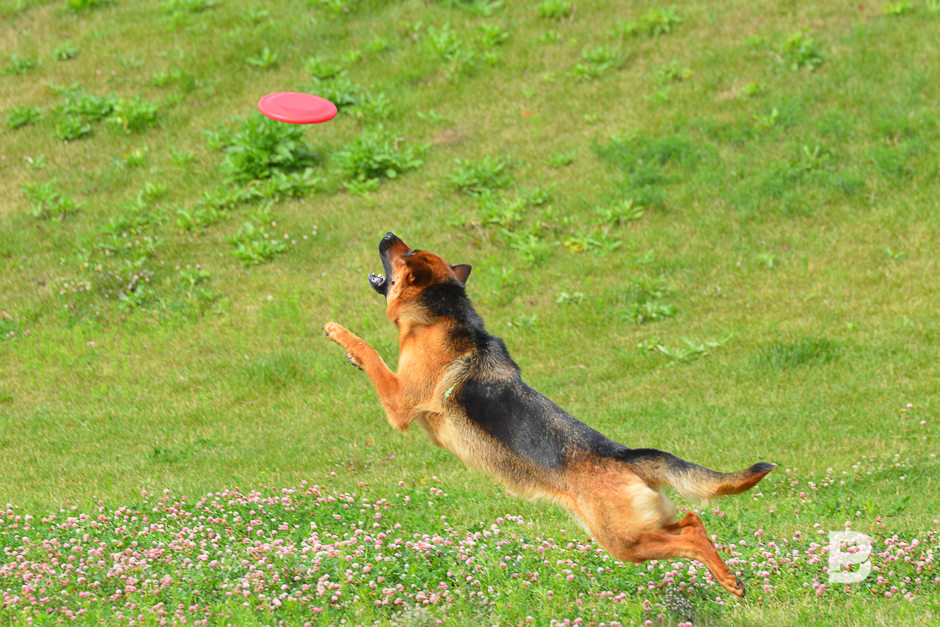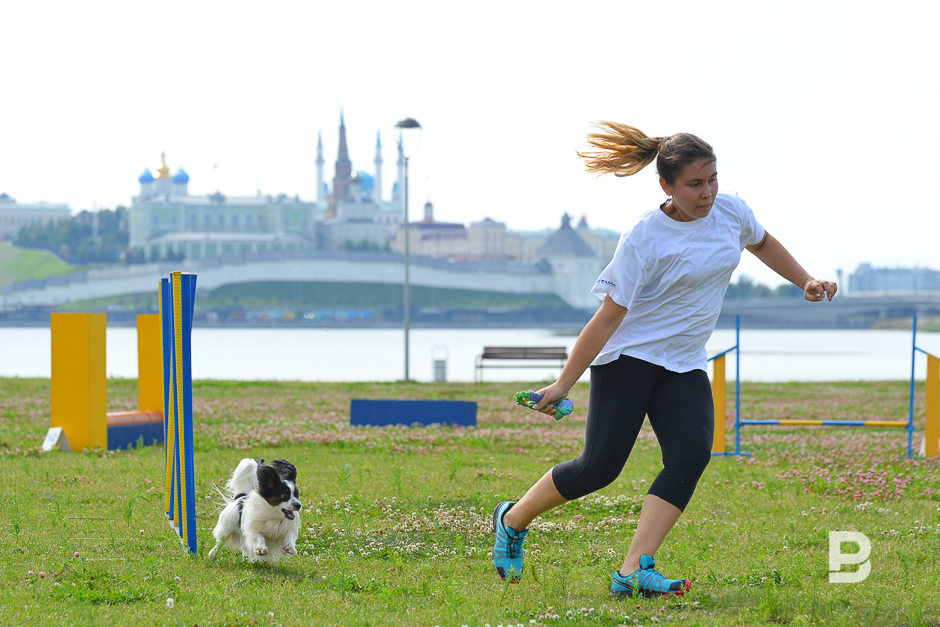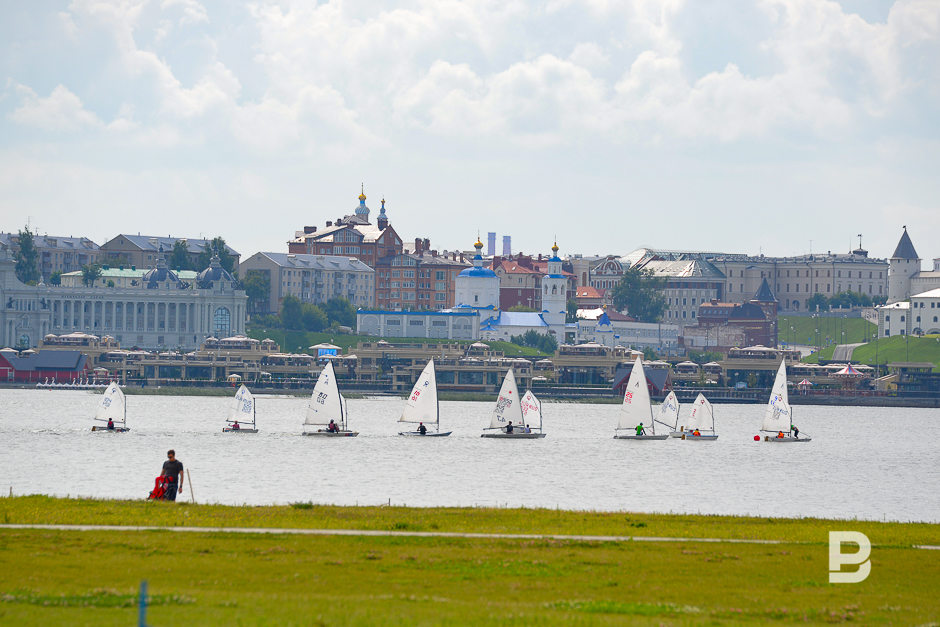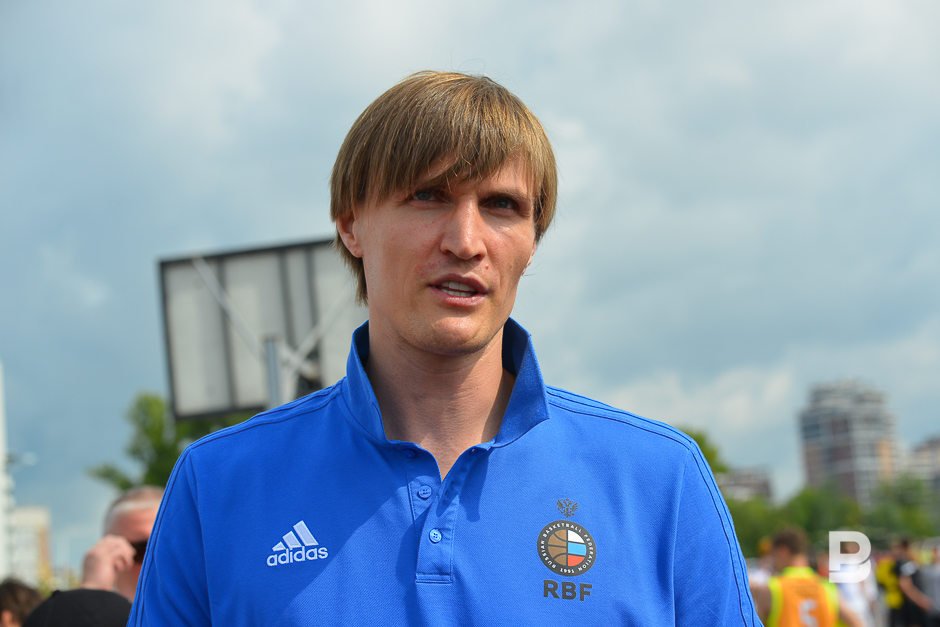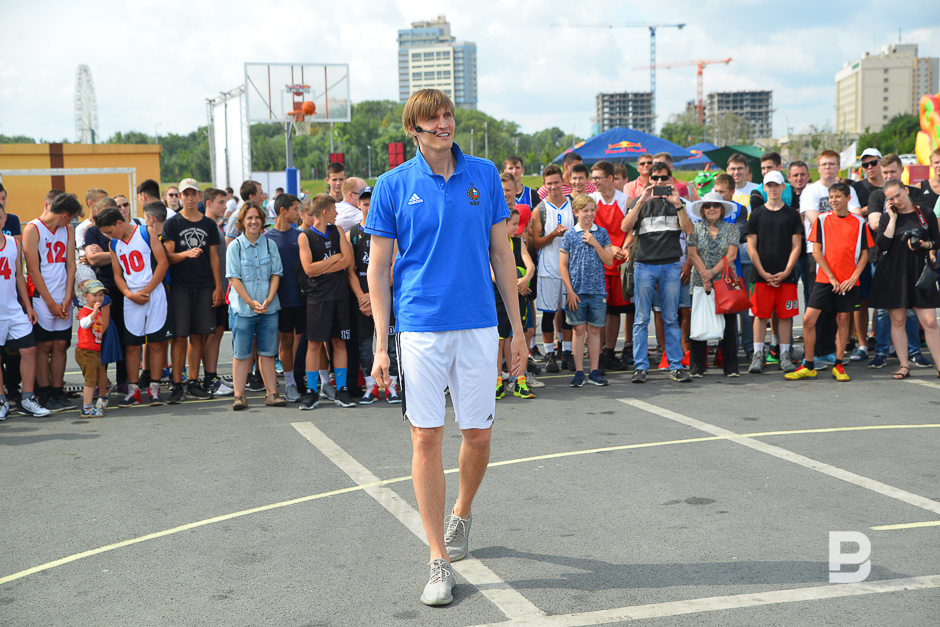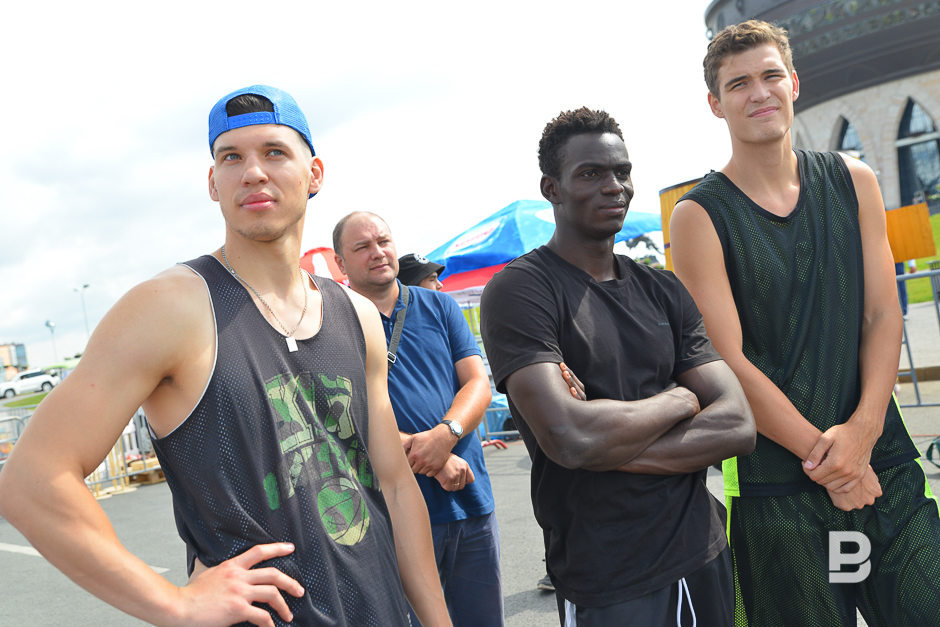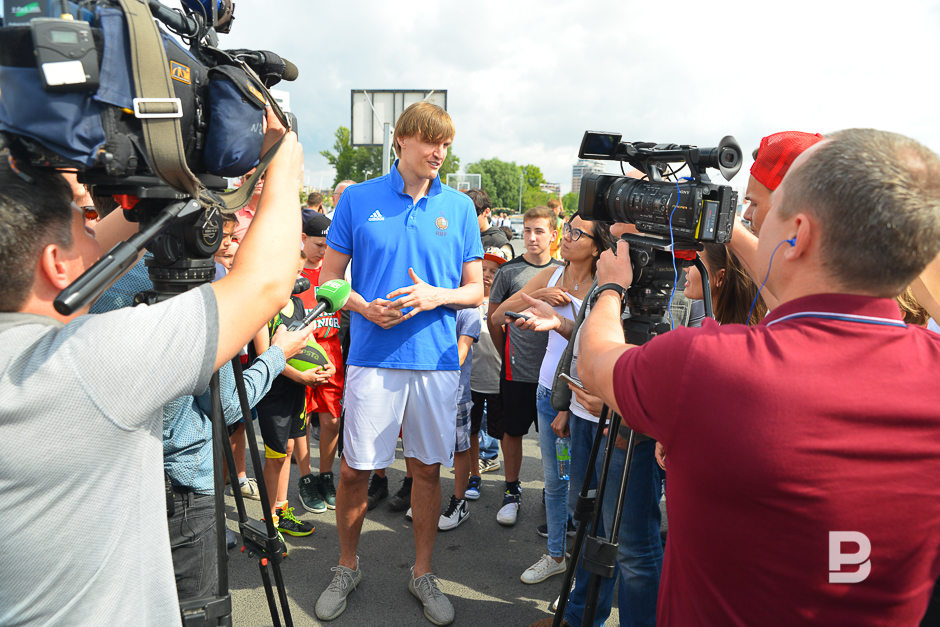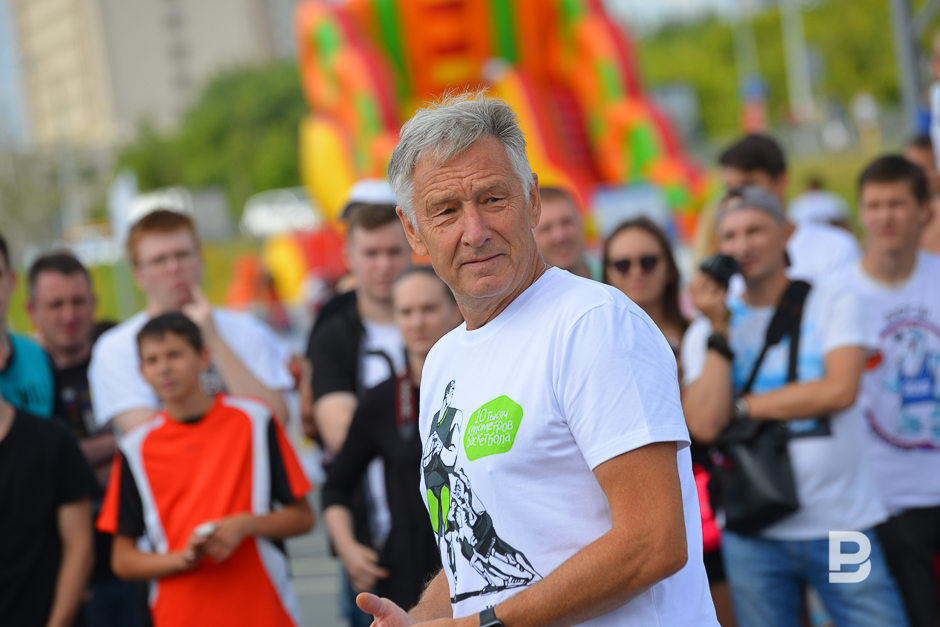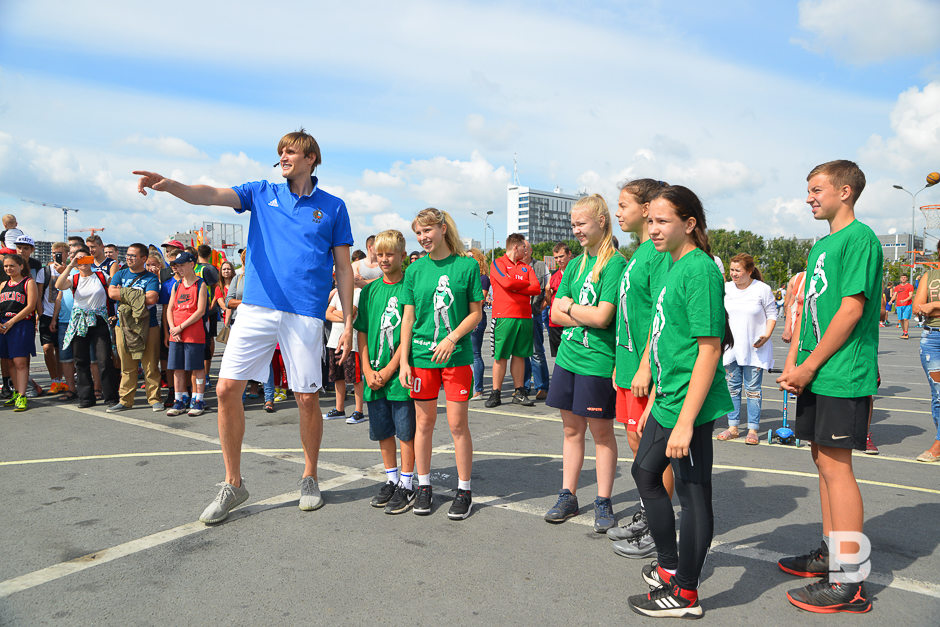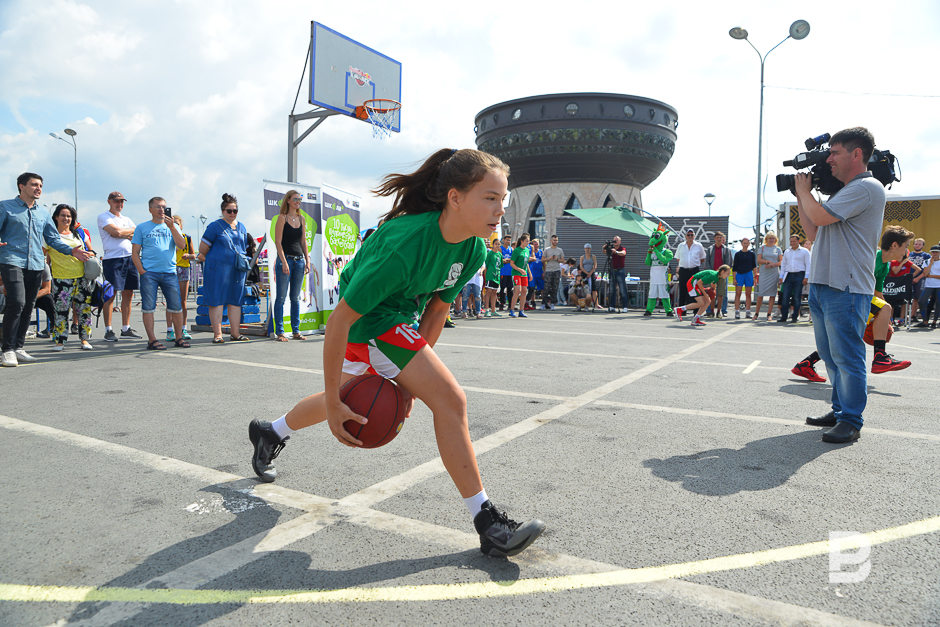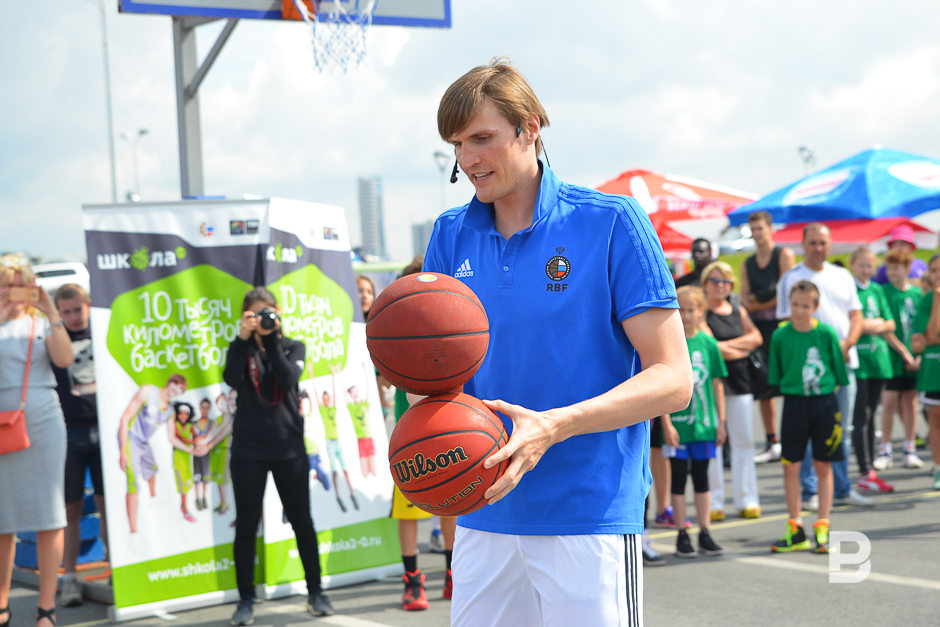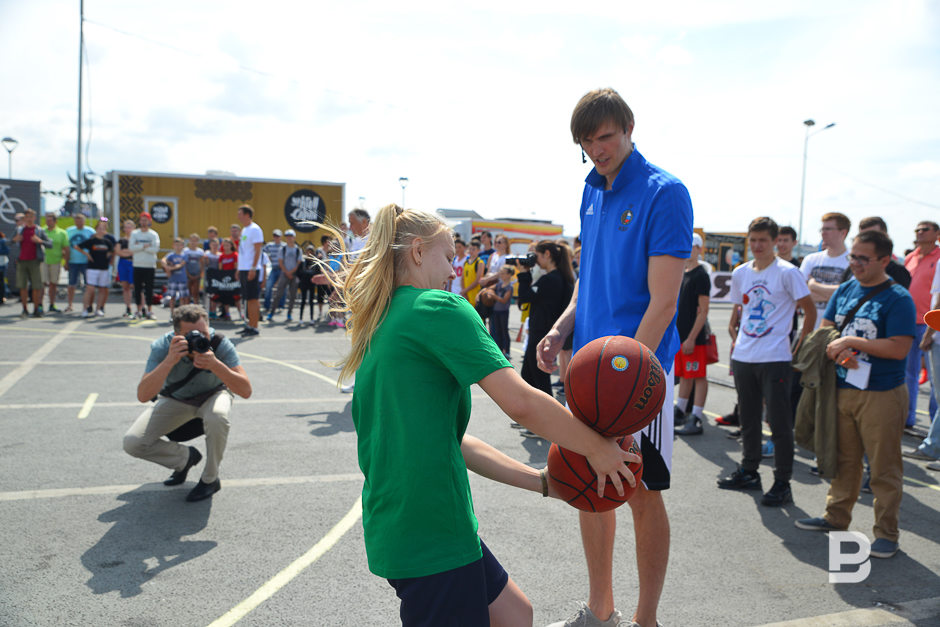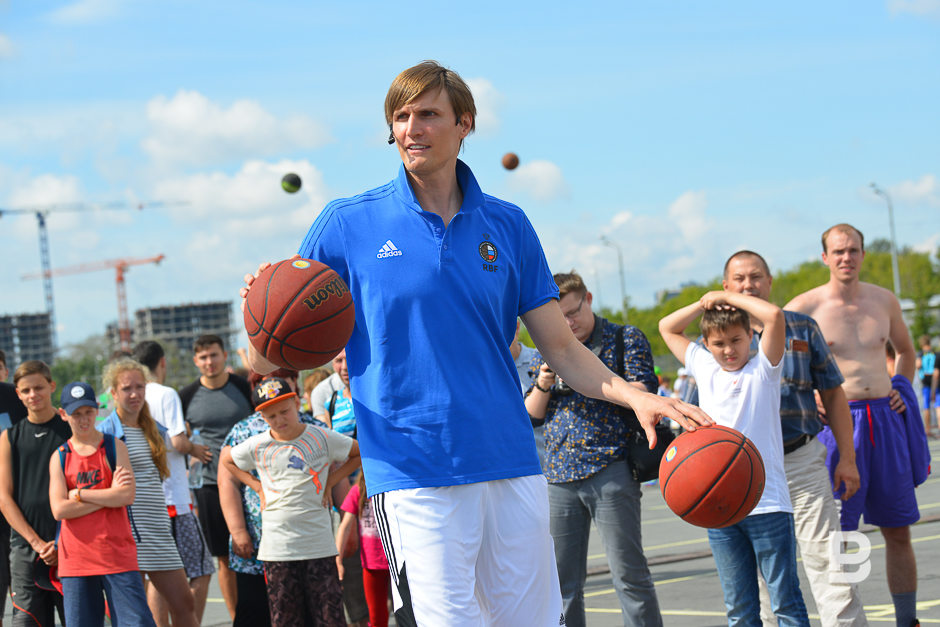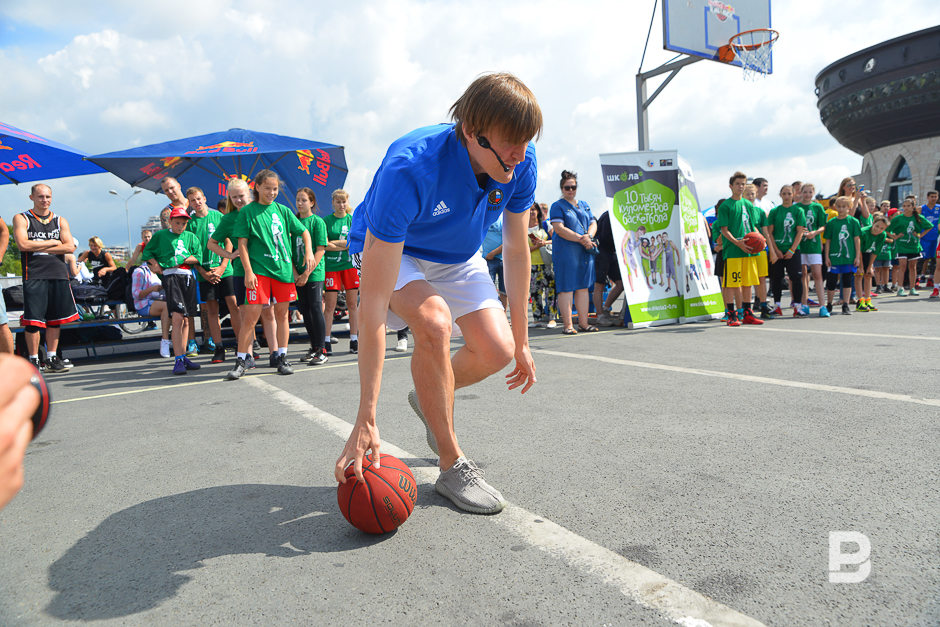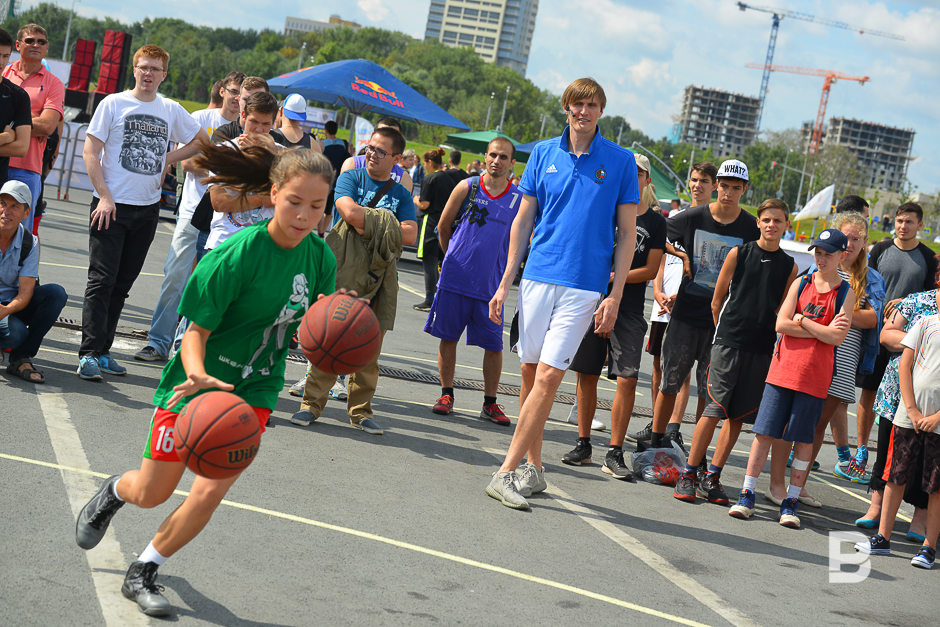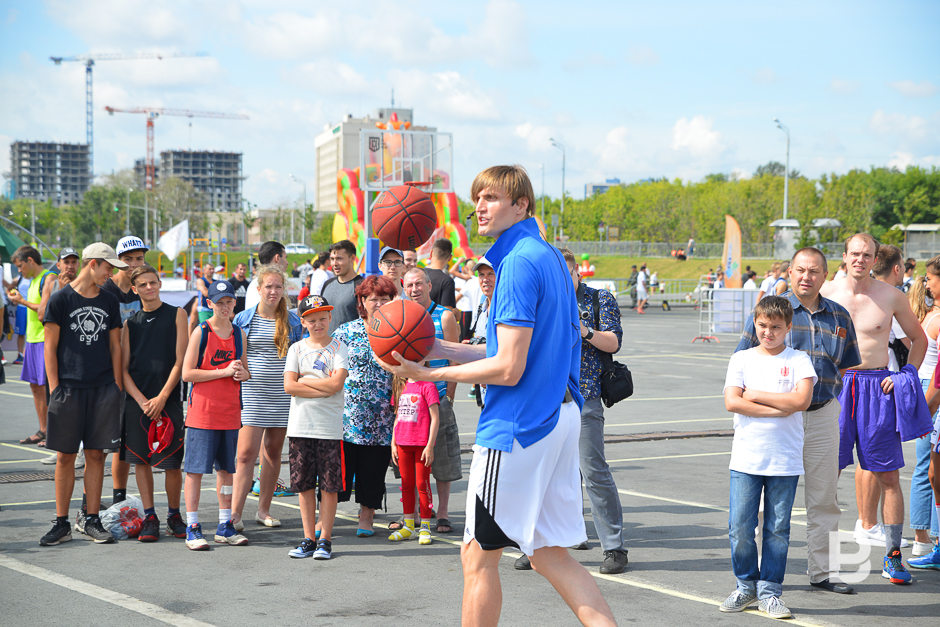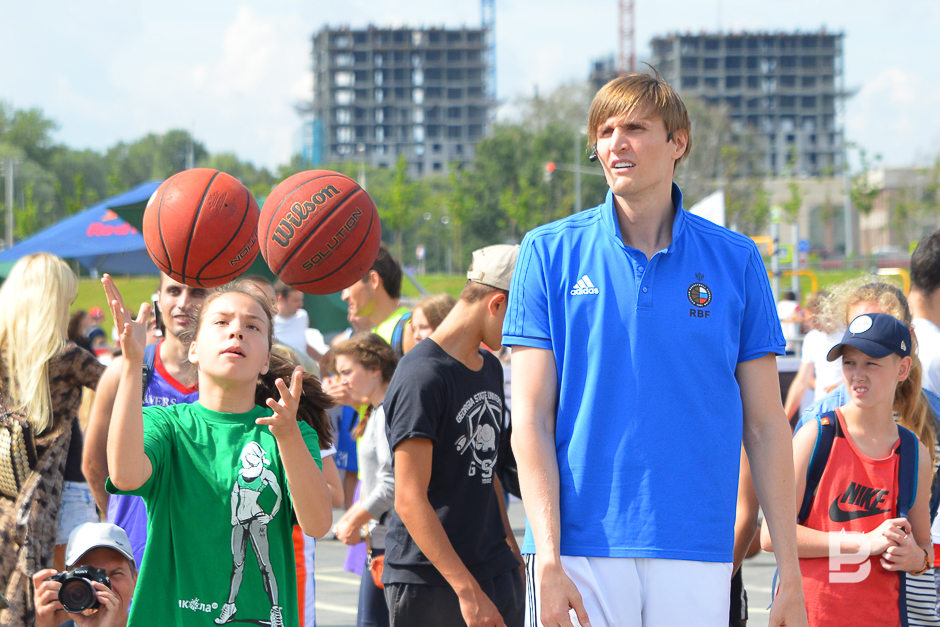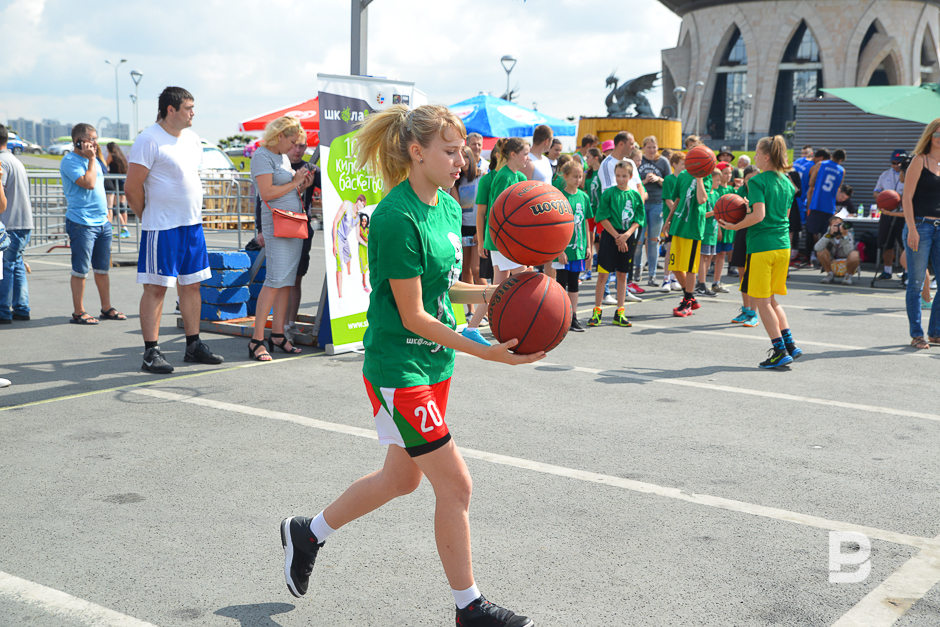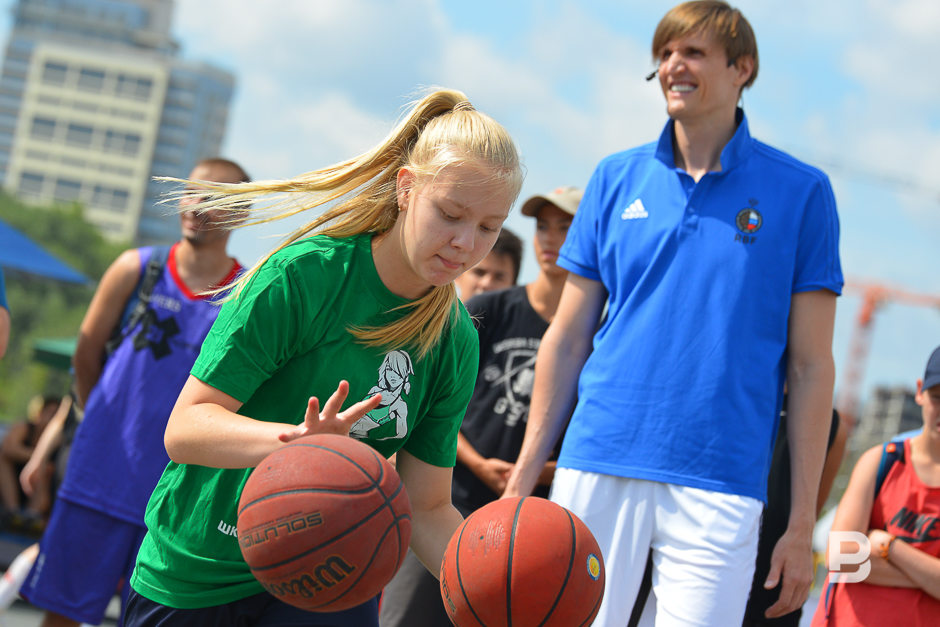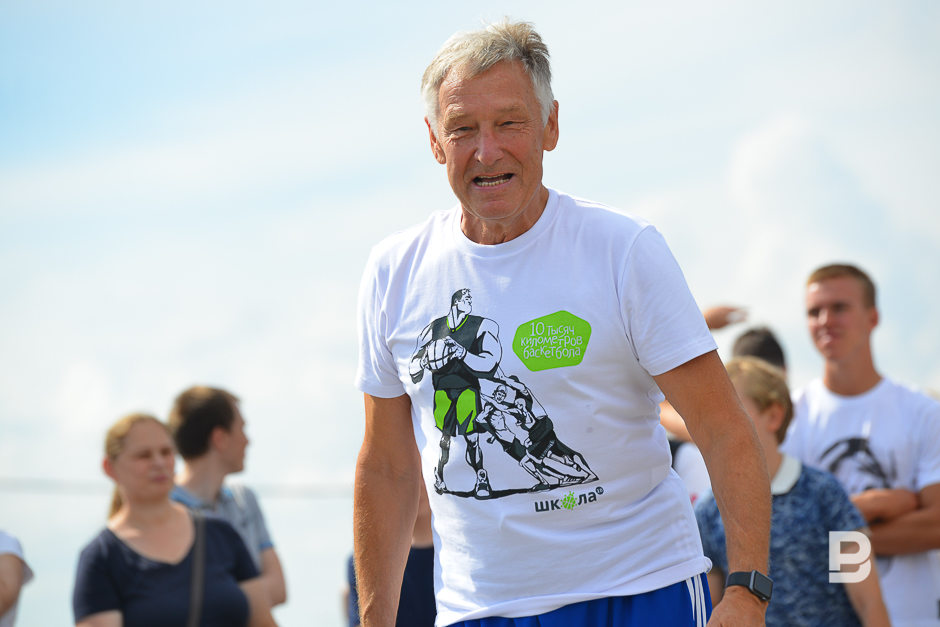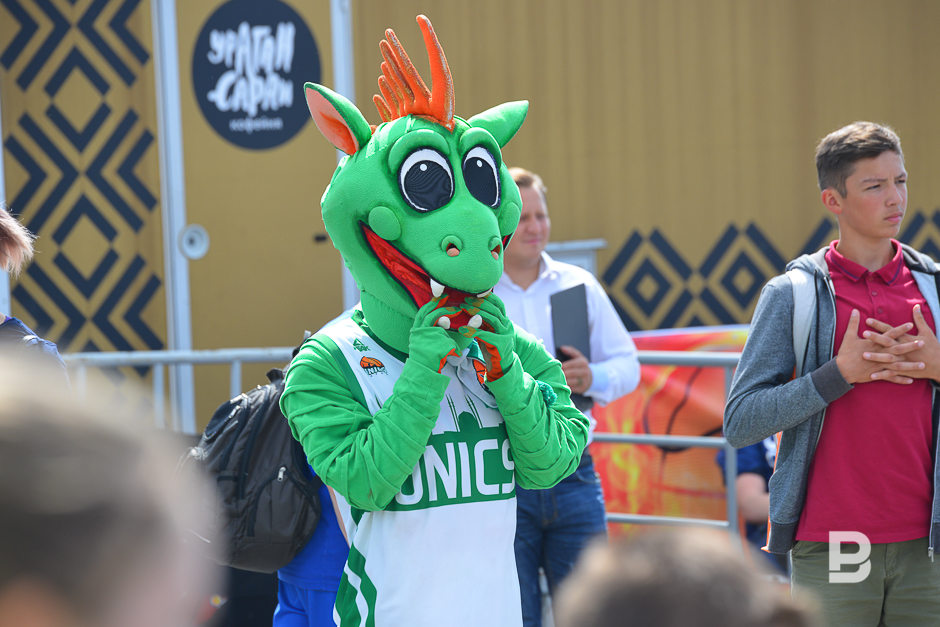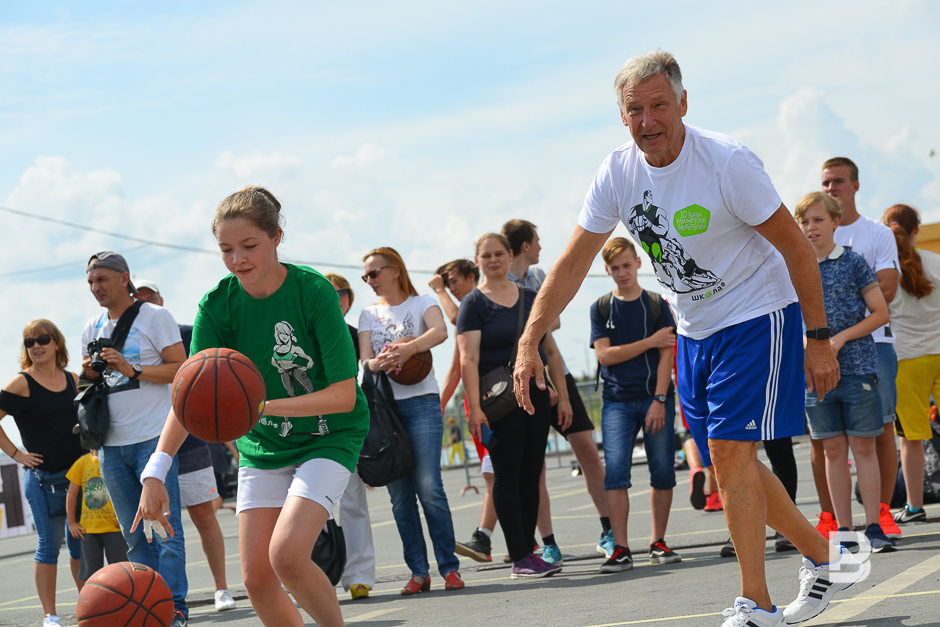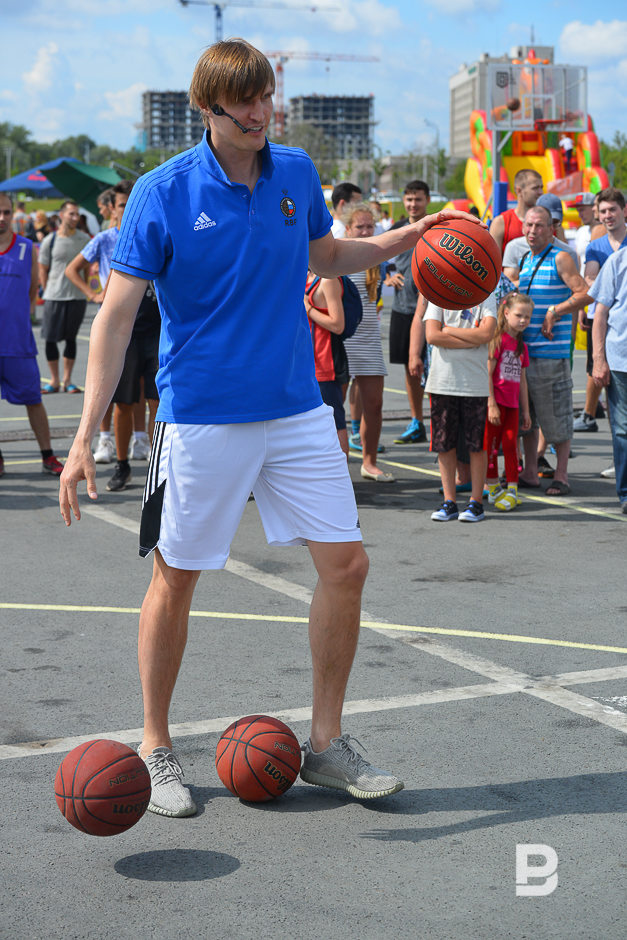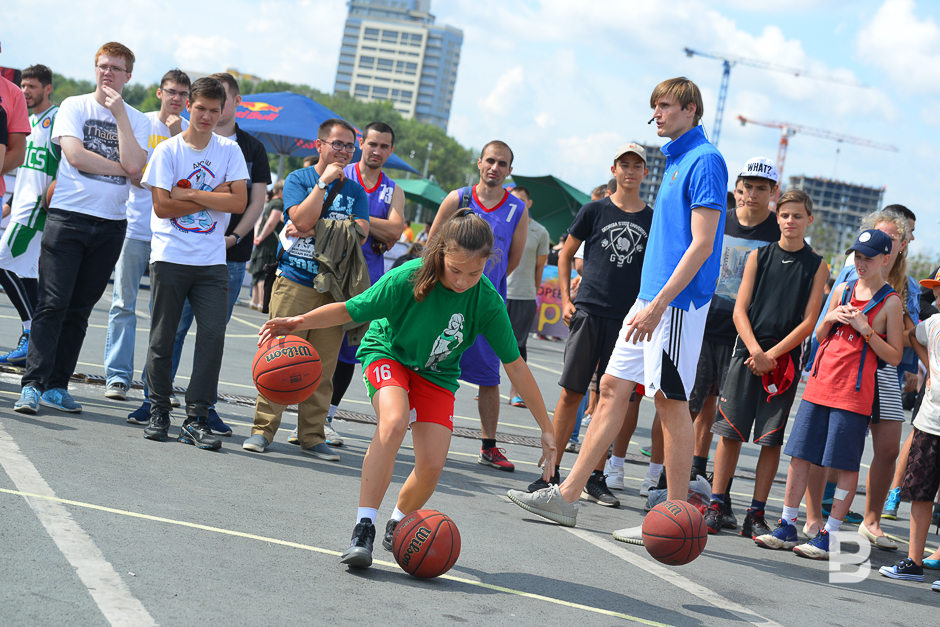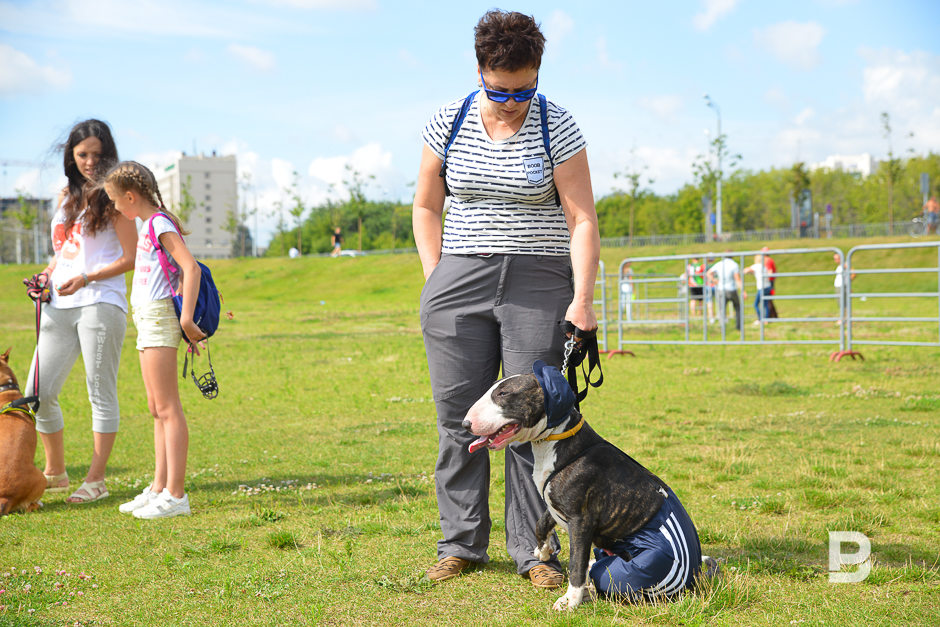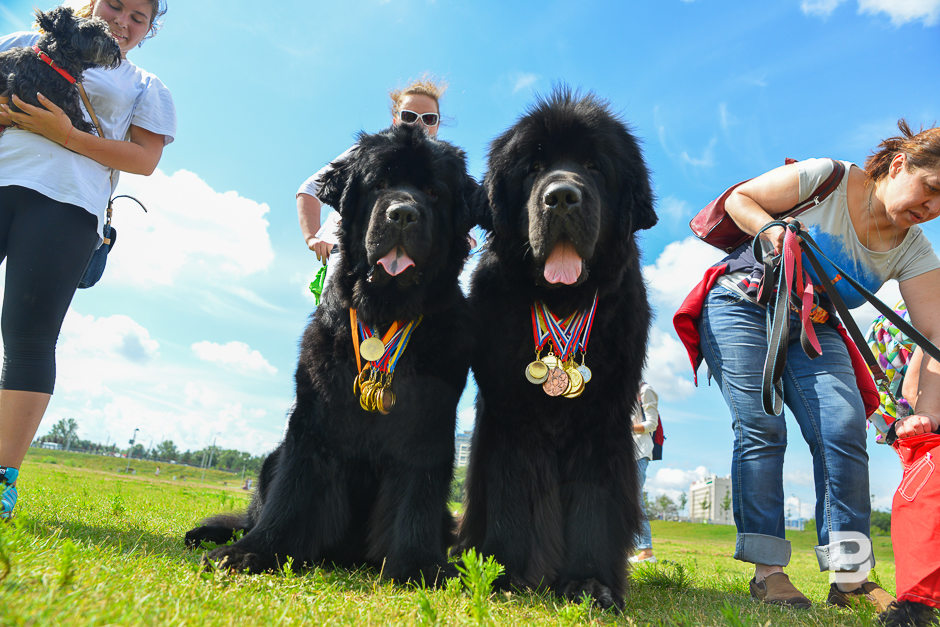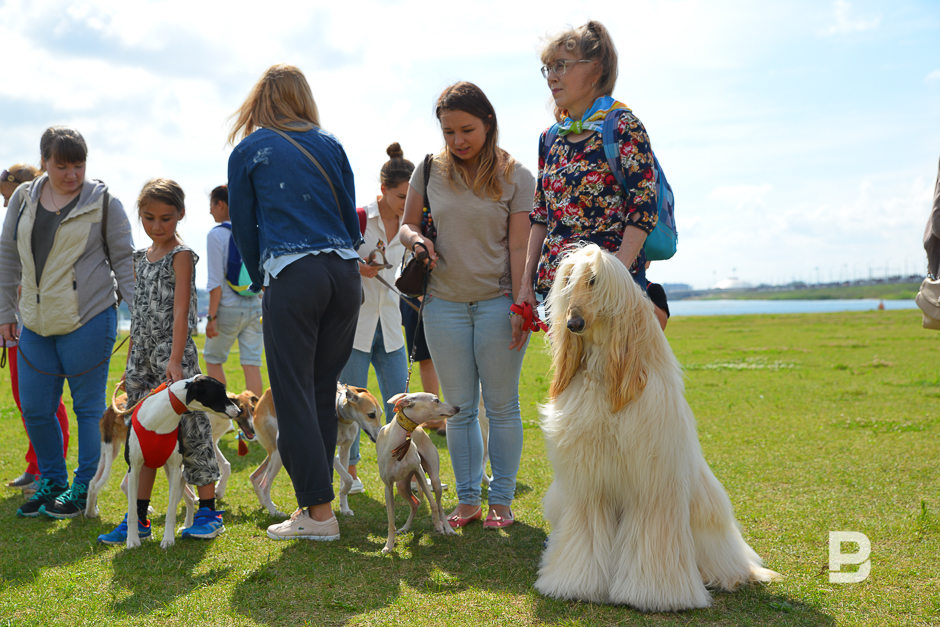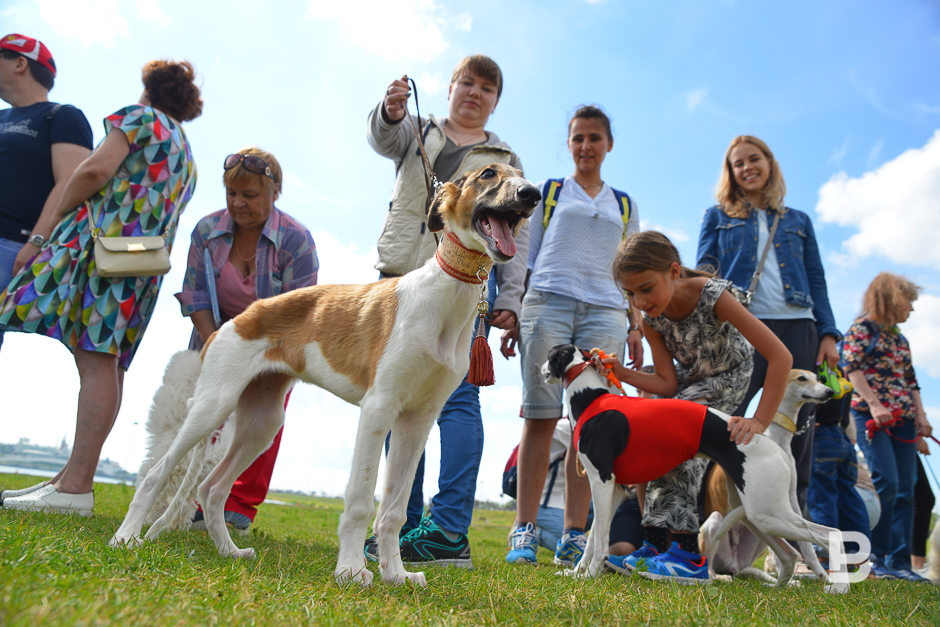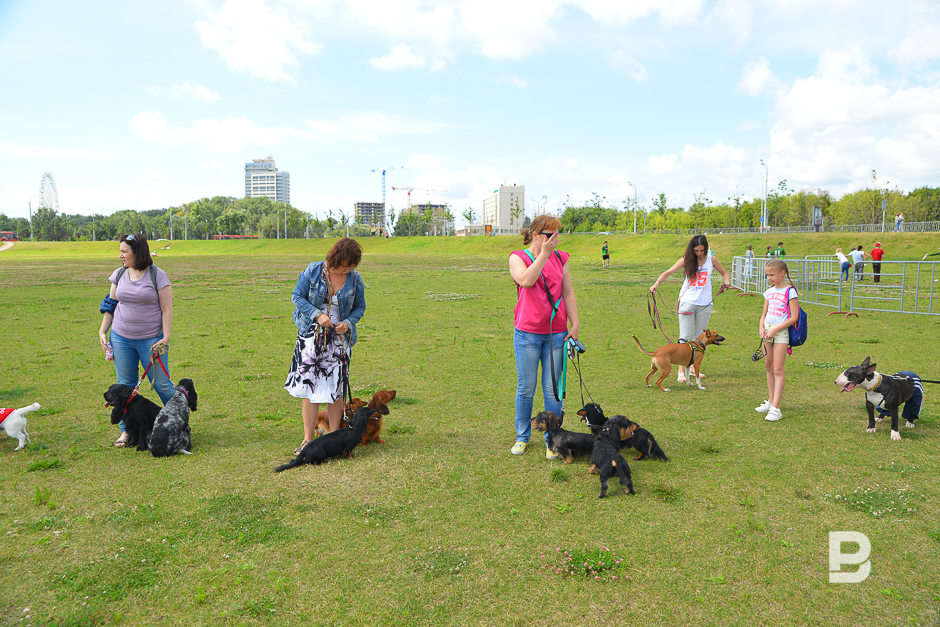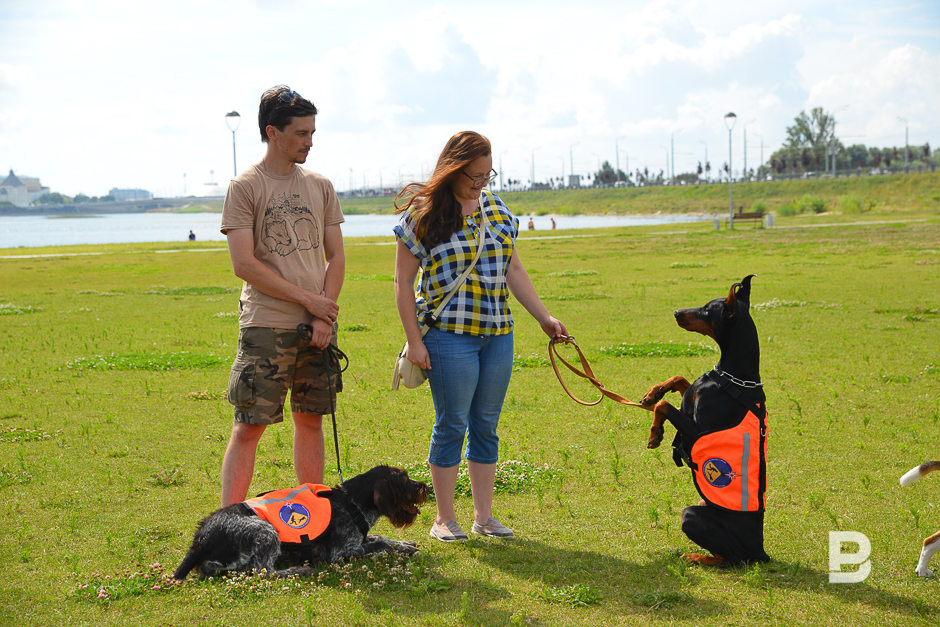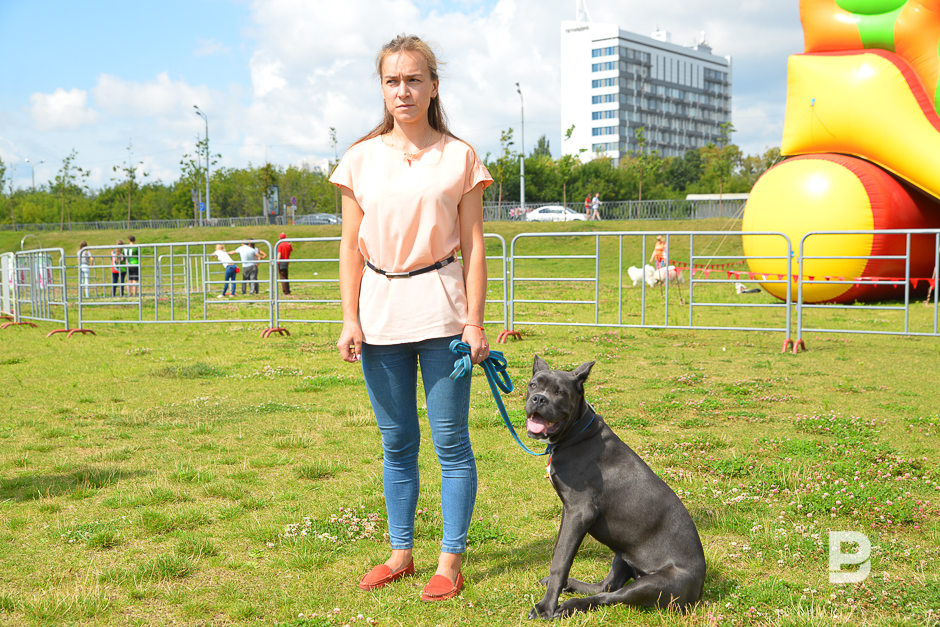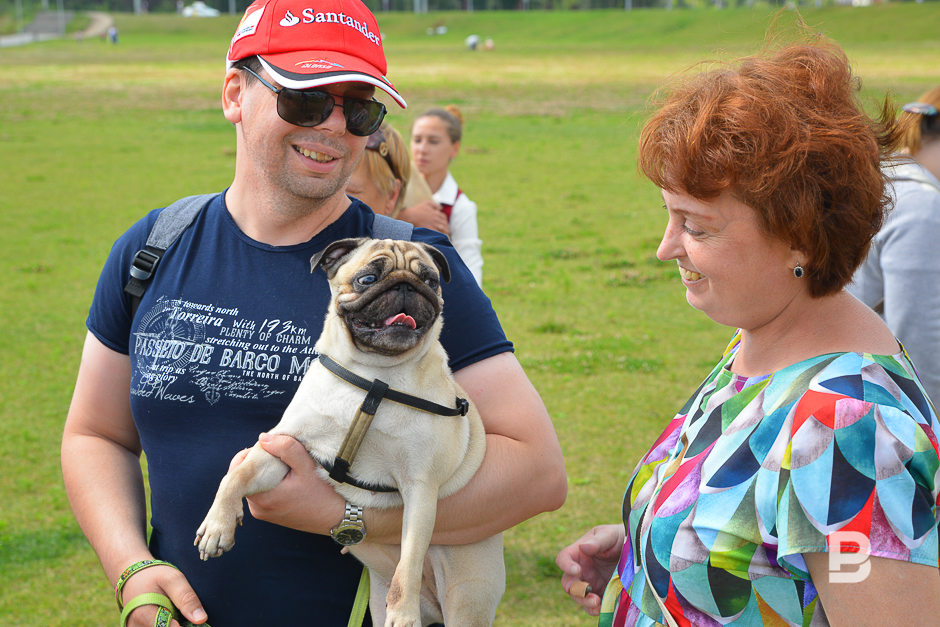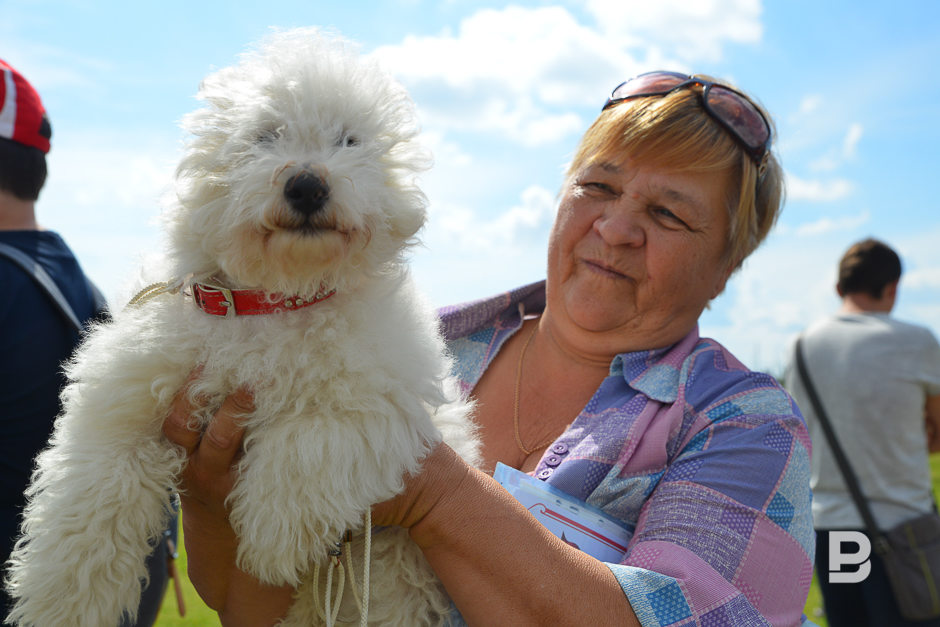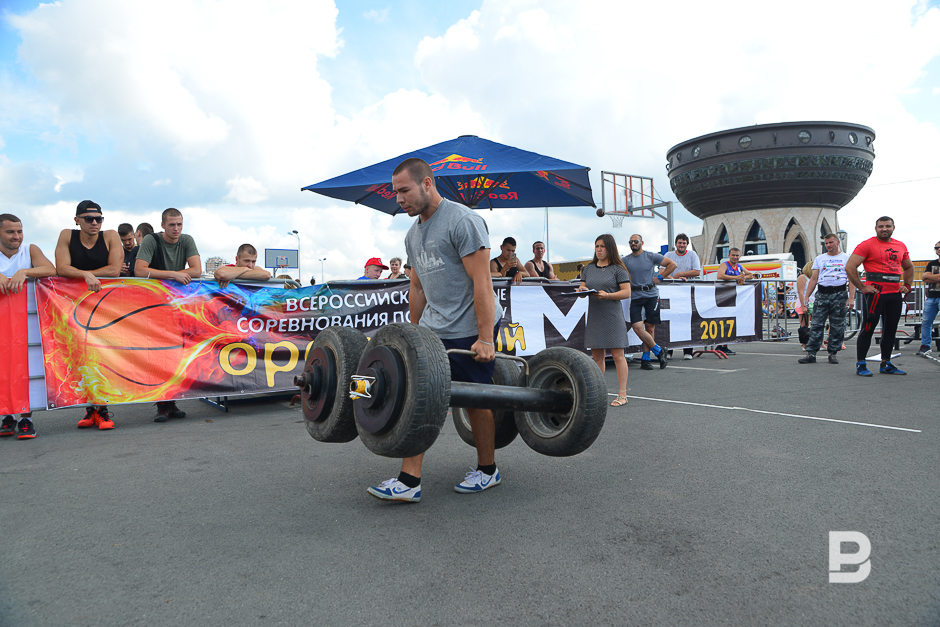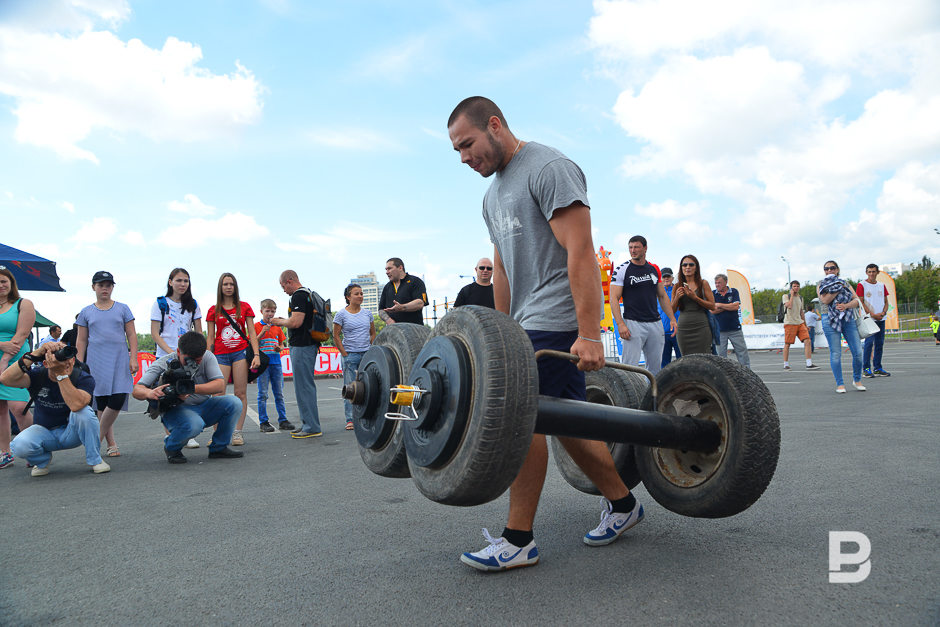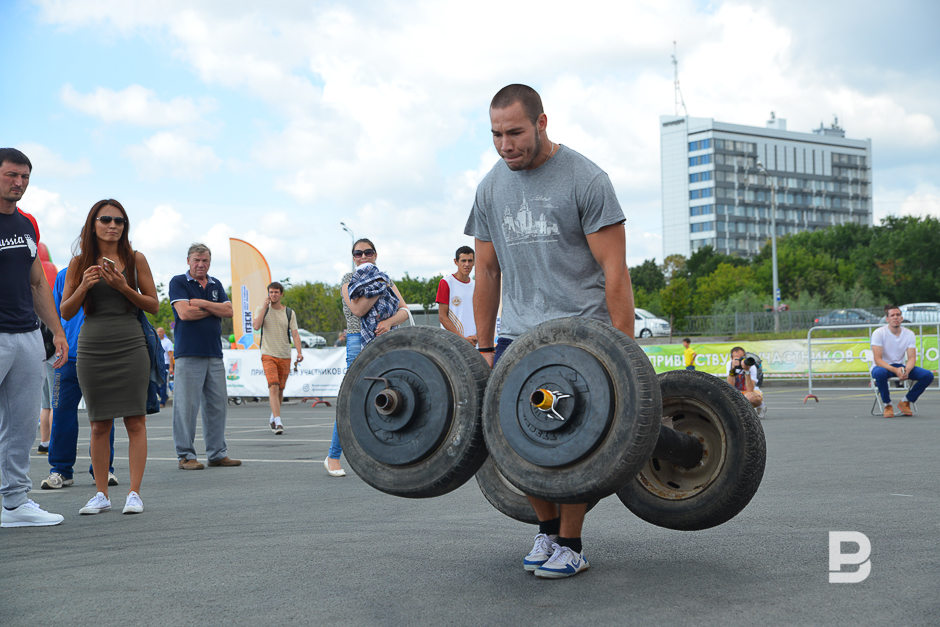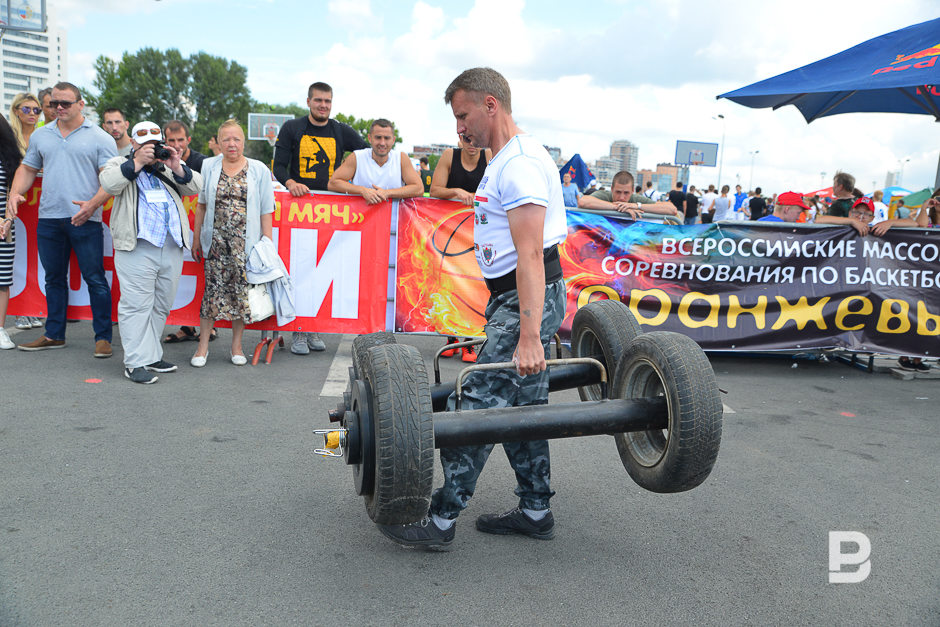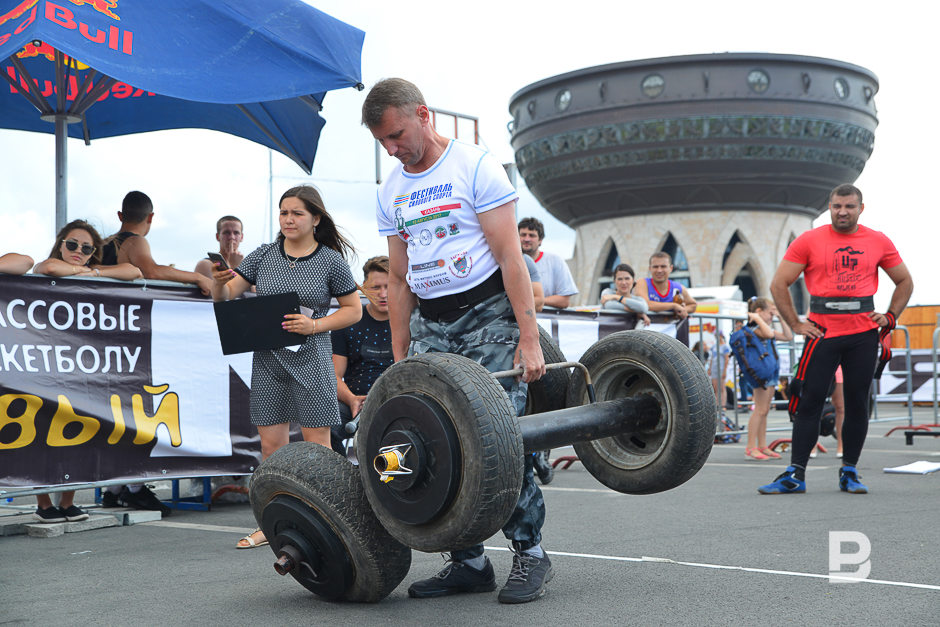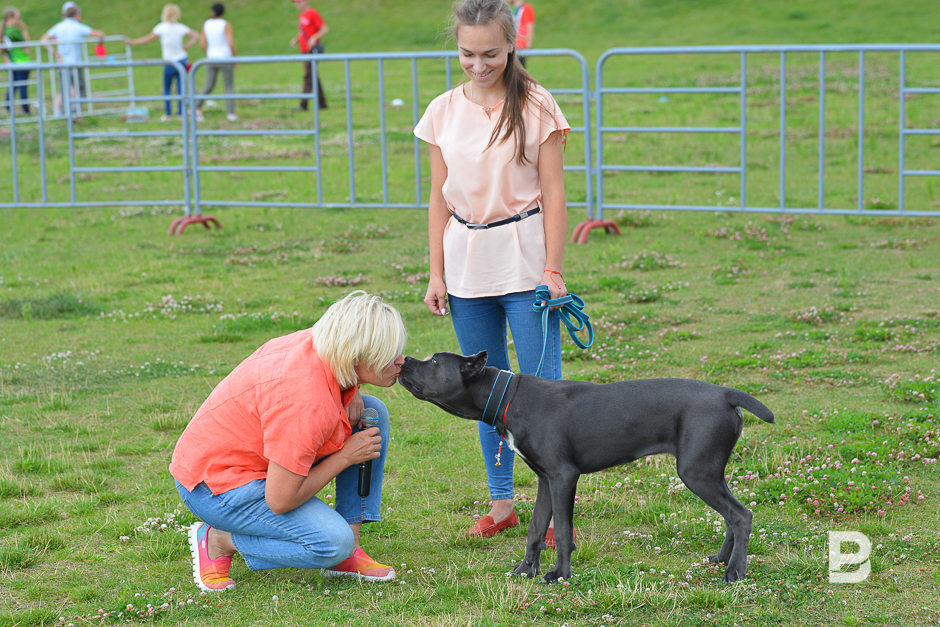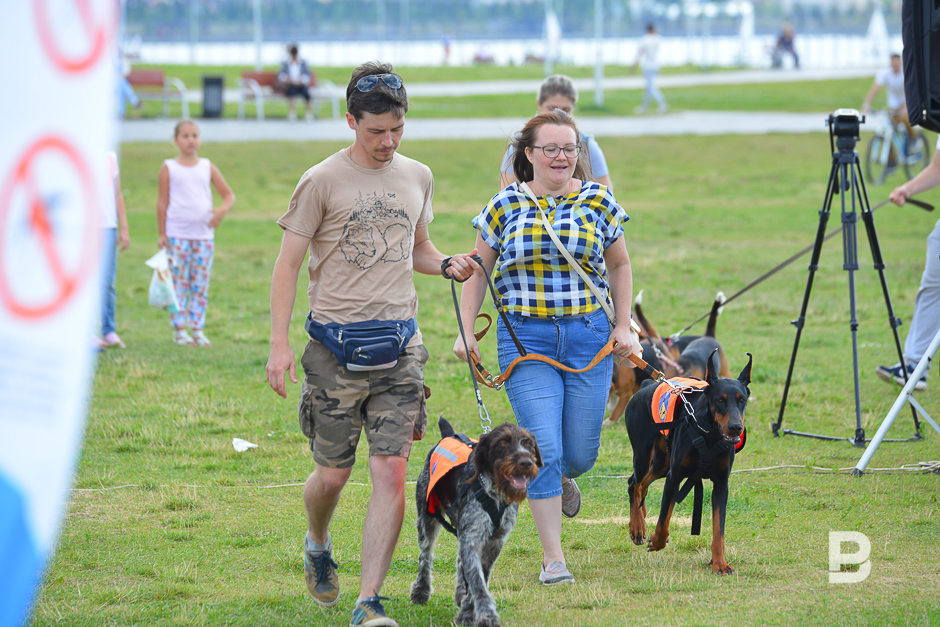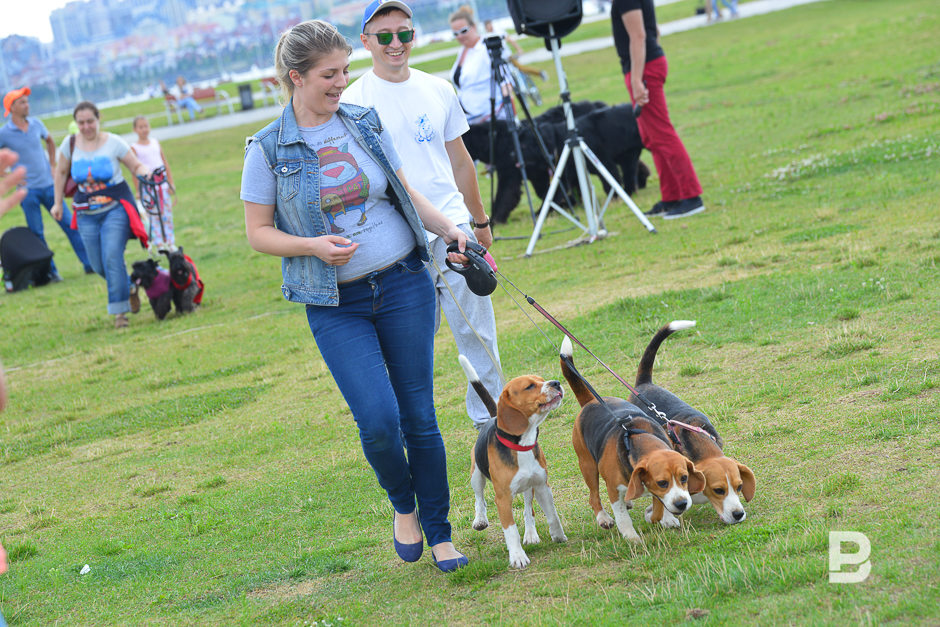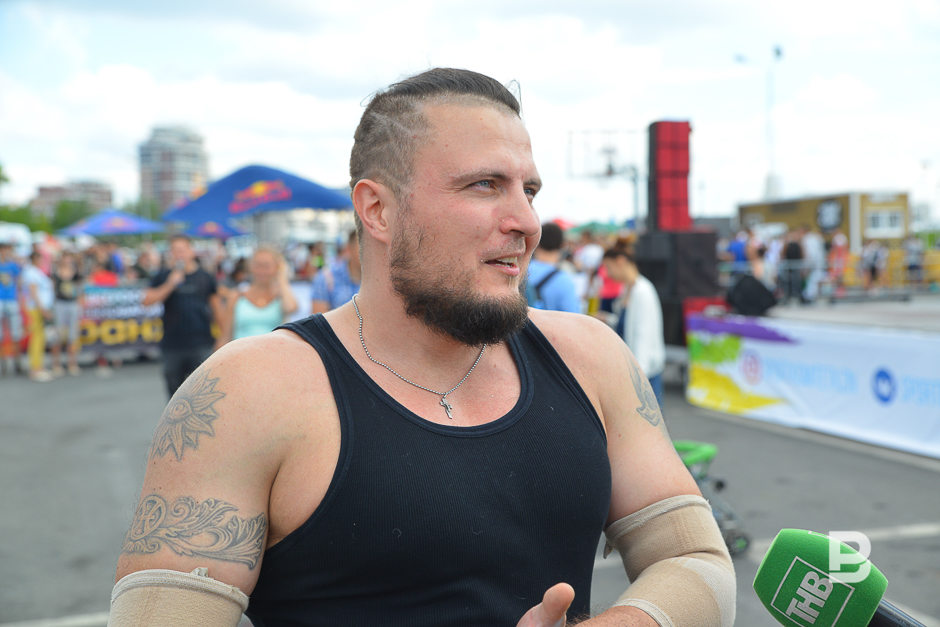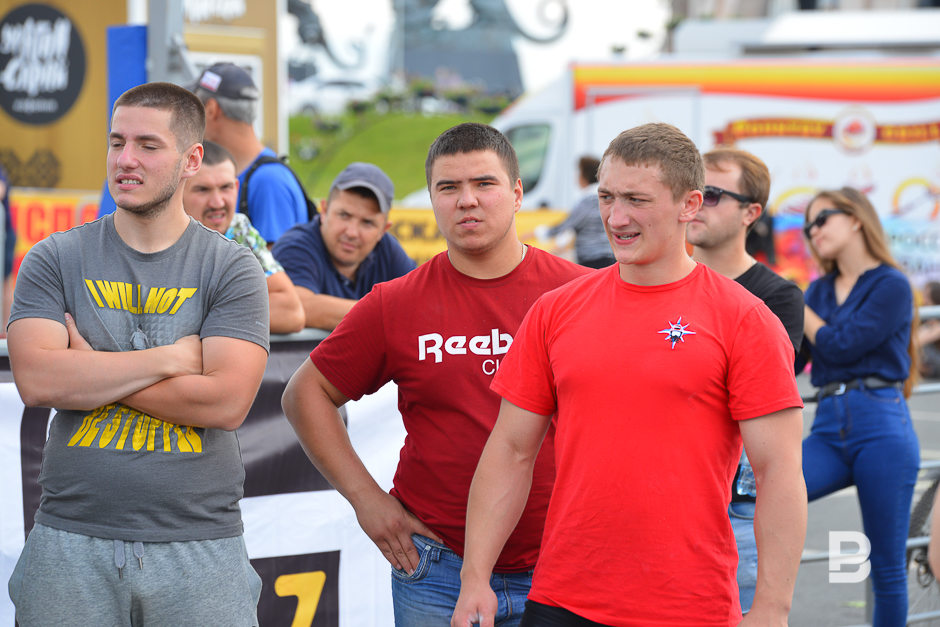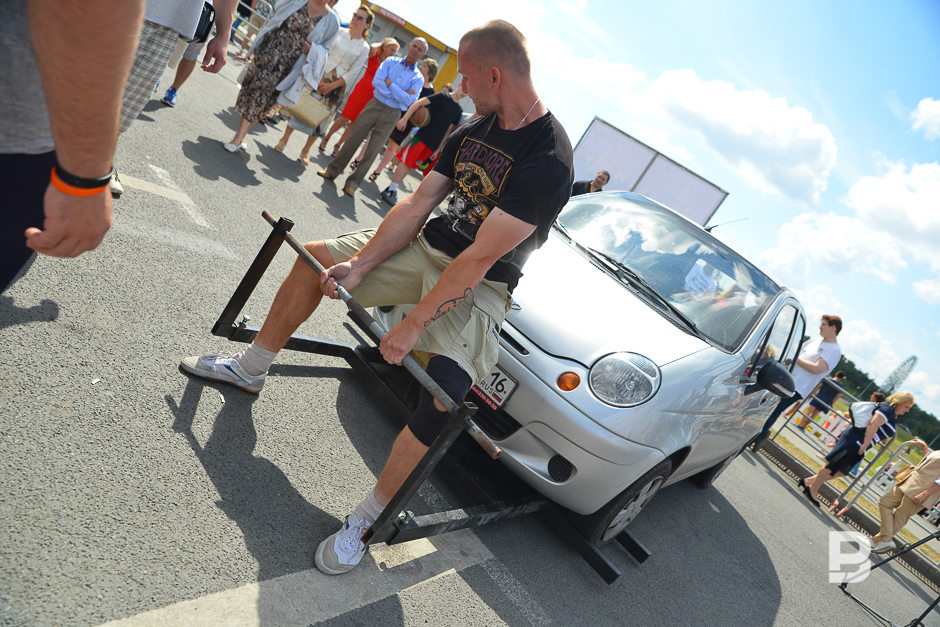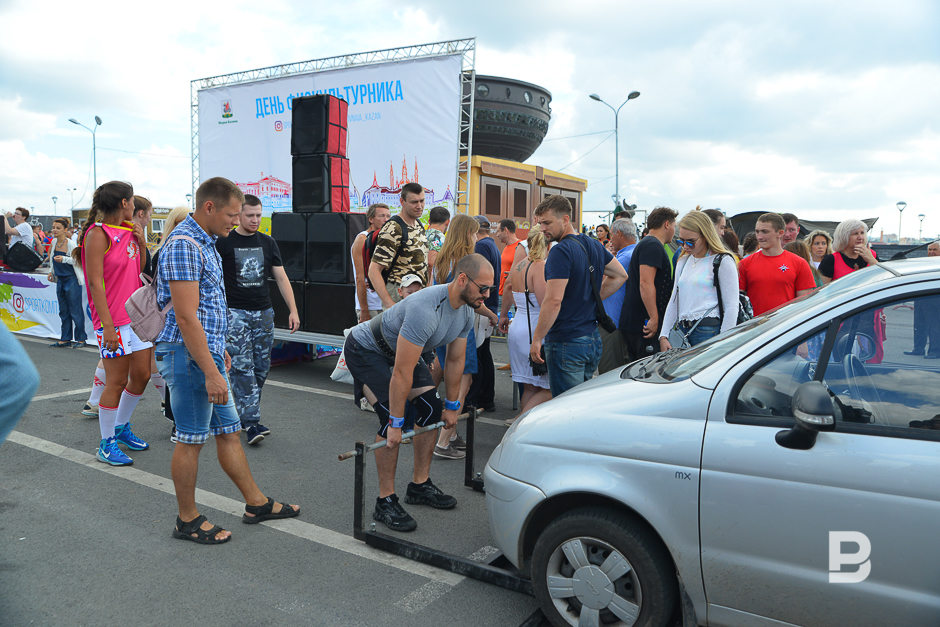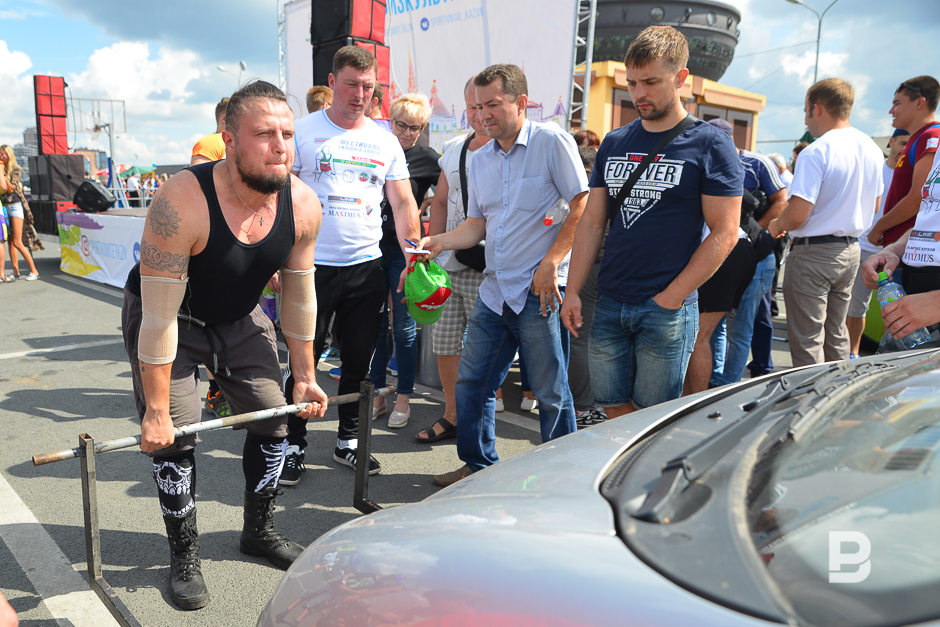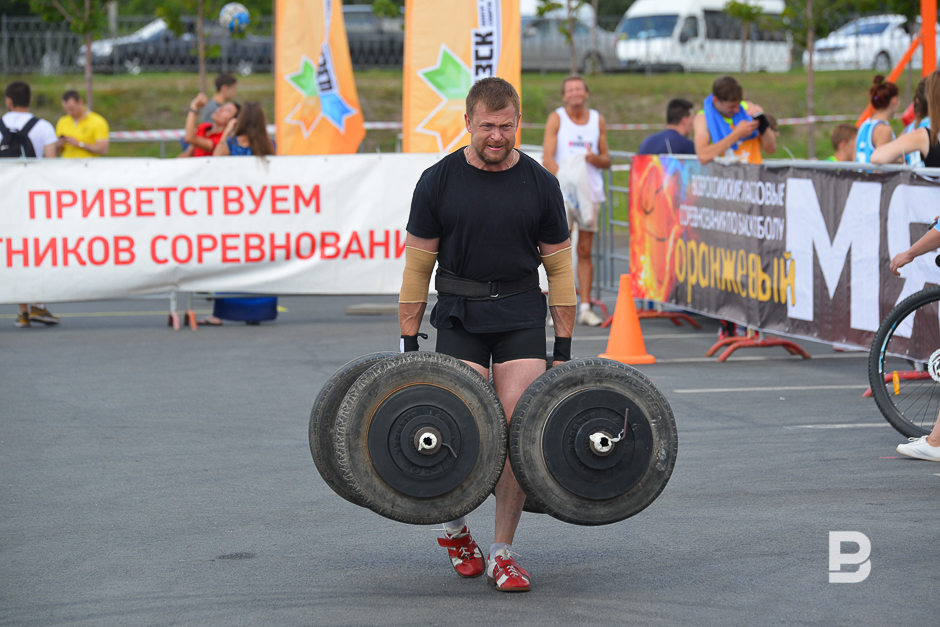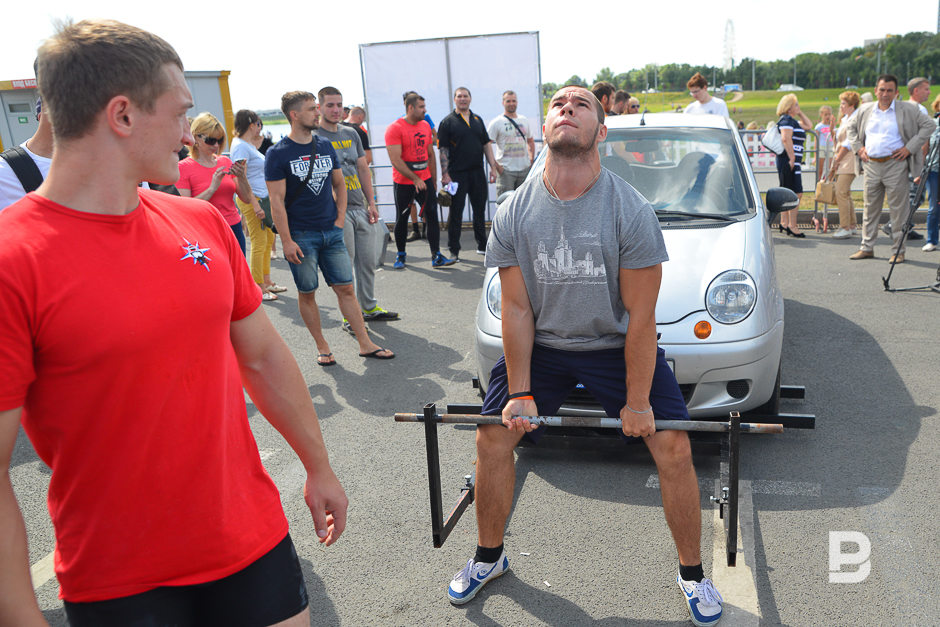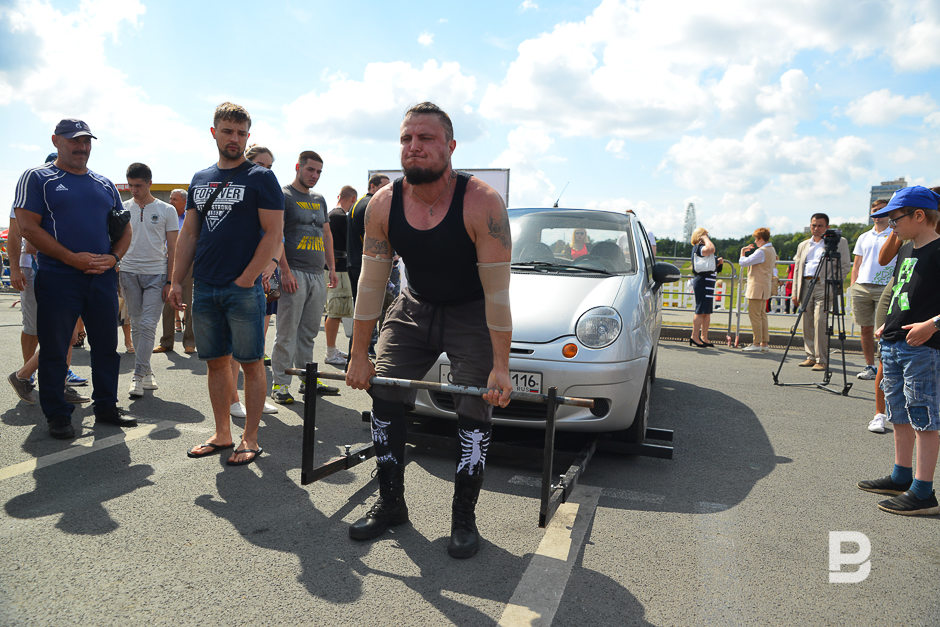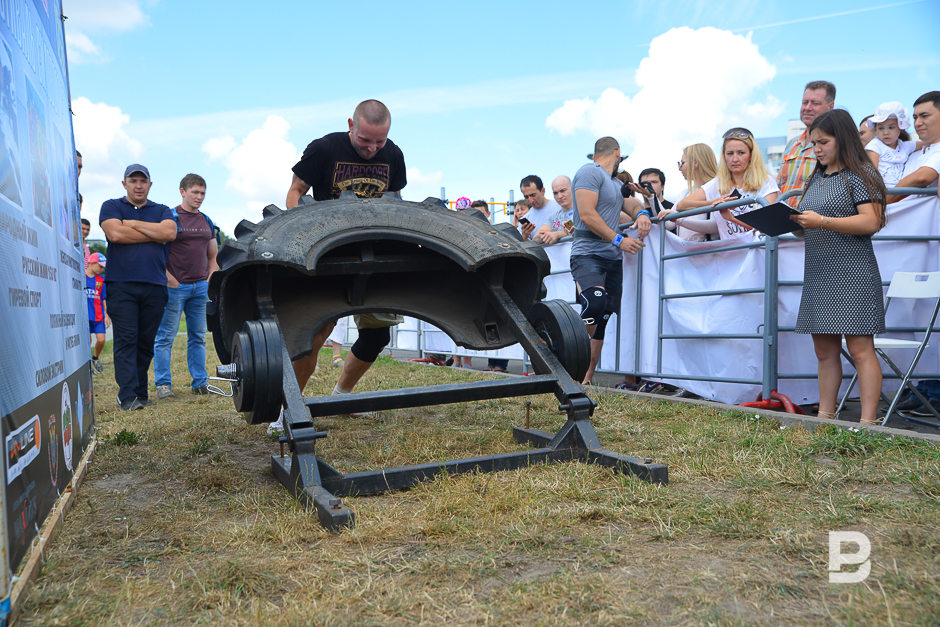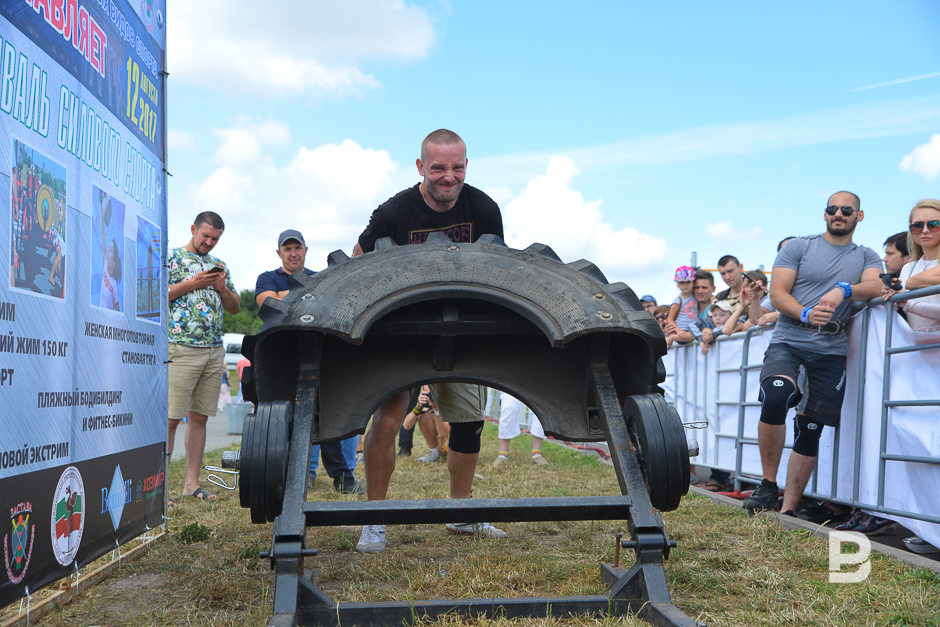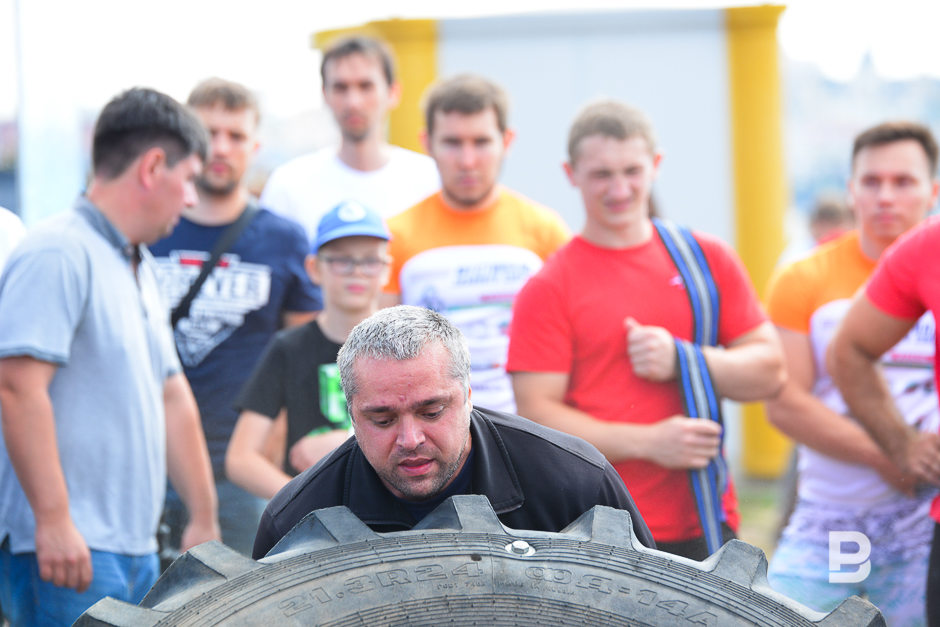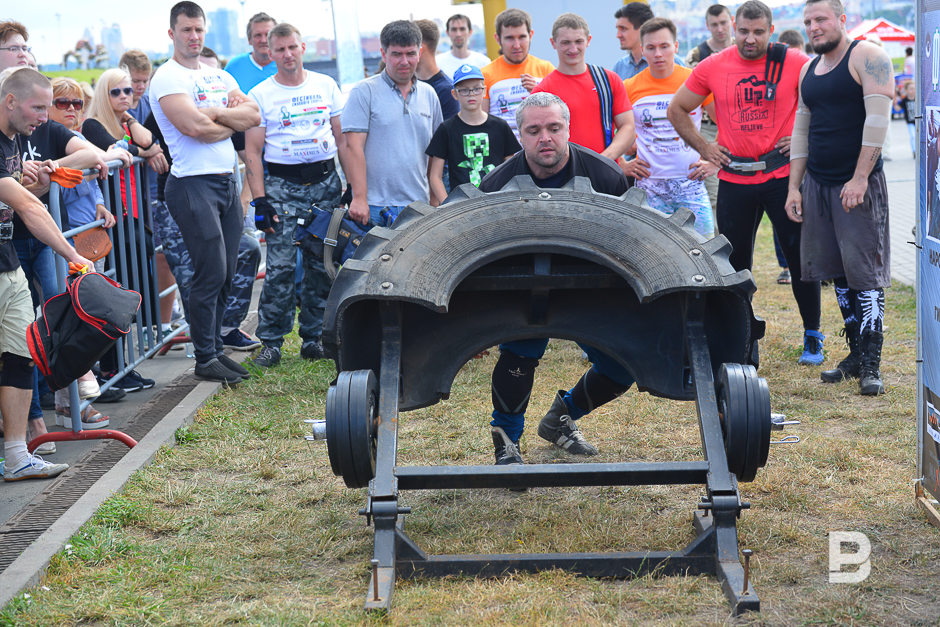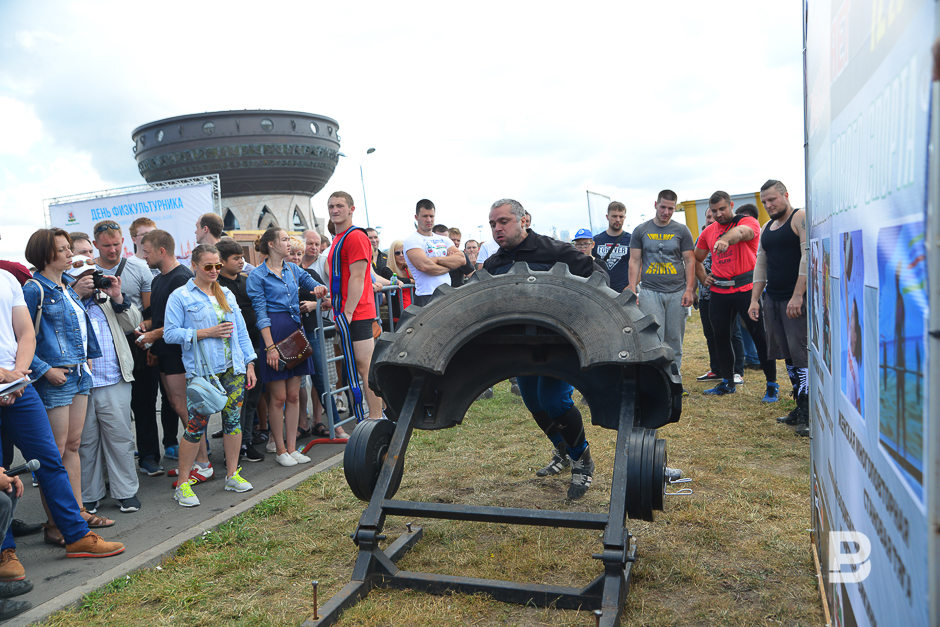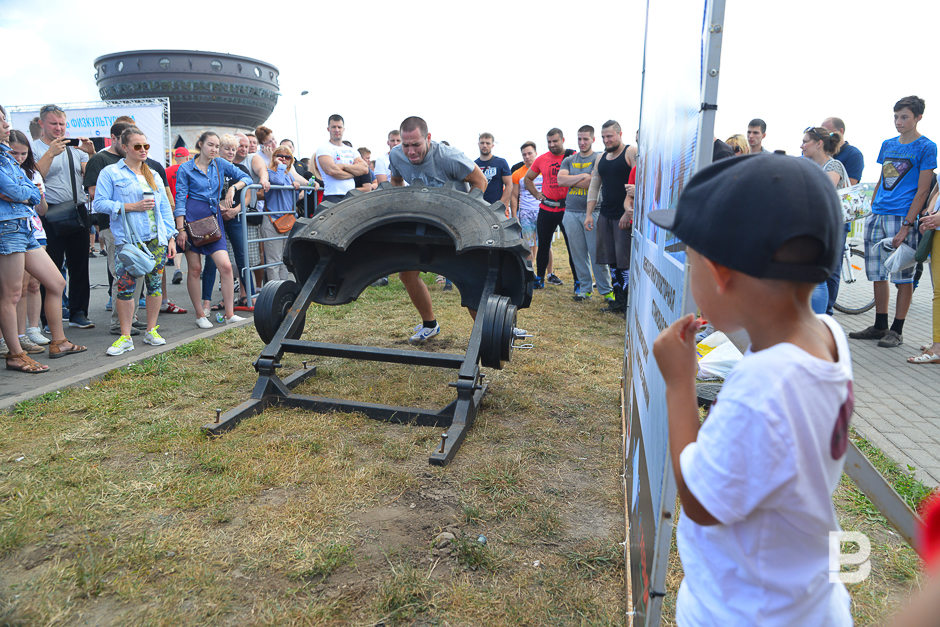 By Aleksandr Norden. Photo: Maksim Platonov