KMPO wins Siemens in Yamal
VTB granted the Kazan motor builders a loan of 3 billion rubles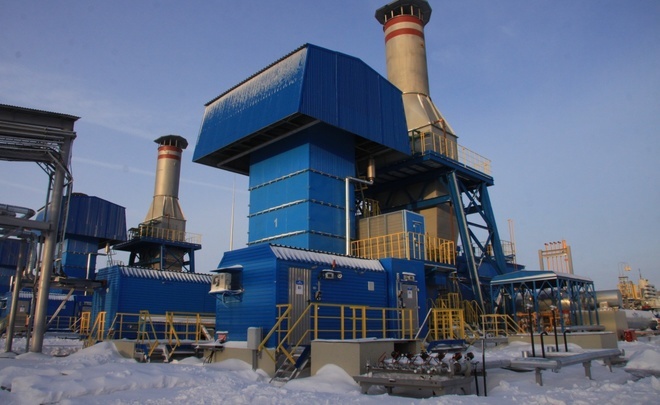 The extension of European sanctions against the Russian Fuel and Energy Complex ''played into hands'' of Kazan gas compressor makers. In August, KMPO (Kazan Motor-Building Production Association) won the tender for design and delivery of new 16 MW gas compressors for Arctic Gas Company PJSC. Kazan won the tender at 3,25bn rubles against Siemens. On 9 August, VTB granted a loan of 3 billion rubles in order to completely finance the contract. Then KMPO will need to sign a contract with its lasting partner Kazancompressormash, which is a candidate for 60-70% of its value. Realnoe Vremya tells the details.
With the beginning of large-scale exploration of oil and gas fields of Yamal, which coincided with the imposition of anti-Russian sanctions, Russian machine builders got an ''admission ticket'' to the constructing gas transporting system of Far North. On 1 August, Kazan Motor-Building Production Association PJSC announced the signing of a contract with Arctic Gas Company (a joint venture of Gazprom Neft and Novatek) that explores completely new Yaro-Yakhinskoye oil, gas and condensate field (opened only in April 2015).
KMPO against Siemens
As Realnoe Vremya was told in the gas company's Tender Committee, KMPO was admitted winner of one of the auction series to produce new gas pumping equipment for the main gas lines of Yamal. ''Several suppliers participated in the contest. Famous foreign producers were also among them,'' committee representative Natalia Barabash told. ''Unfortunately, we have no right to unveil their names as well as the selection criteria. But I can say the purchase price of KMPO was considerably lower than that of foreign producers while its technical characteristics were not worse,'' she noted. Meanwhile, as sources of the sector told, German Siemens is a permanent participant of gas tenders. ''Despite the risen scandal around energy turbine supplies to Crimea, Siemens continues sending applications to contests. But this time it was denied,'' the newspaper's sources told.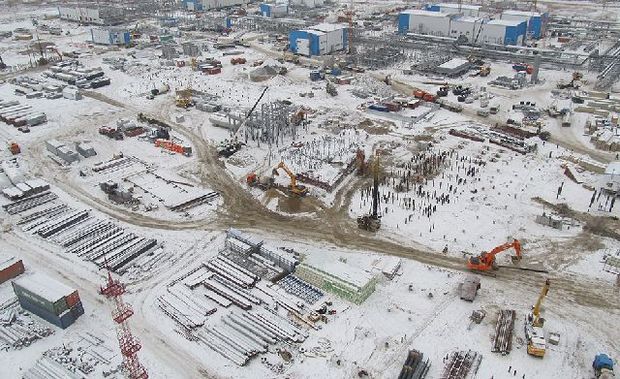 Notifications about the results of the tender were sent out to the participants on 30 June. Then a contract with KMPO was signed, Natalia Baranash specified. No rival of KMPO did not challenge the tender results. ''This tender was different because the winner needed to not only supply the serial model of the gas compressor but design a new technical project of the gas compressor according to our requirements, perform a full cycle of works: production and delivery of the equipment and then supervision of erection and start-up,'' Barabash noted. In addition, the value of every gas compressor was relatively cheap – less than 1 billion rubles. According to the contract, KMPO will need to manufacture 4 full sets of gas compressors for 3,25 billion rubles. As KMPO told, the enterprise signed an agreement with VTB on a loan of 3 billion rubles.
But KMPO can run out of time while doing it: all four gas pumping plants must be ready during 12 months since the signing with Arctic Gas Company.
Kazancompressormash stabs at 60%
Meanwhile, KMPO doesn't have its own design bureau to create the technical project. Historically, gas compressor supplies are operated in the cooperation with Kazancompressormash PJSC (part of HMS Group). The first one makes controllers of different capacity for gas compressors, the second – compressors that are assembled into Volga gas pumping unit. In other words, KMPO needs to hire the Kazan compressor manufacturers.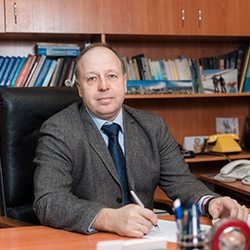 ''We know about KMPO's contract with Arctic Gas Company. But an agreement with has not been signed yet,'' Head Constructor at NII Shnepp Turbokompressor Aleksandr Kharitonov told Realnoe Vremya. ''I don't think we won't keep to this schedule – we used to manufacture up to 20 gas compressors for Gazprom.''
According to him, Kazancompressormash has its own contracts for oil and gas workers. But its capacities allow to perform the order of KMPO.
''We try not to compete with each other: sometimes Kazancompressormash wins a tender and is the main supplier, sometimes KMPO does. The most important thing is that oil and gas orders remained in the republic,'' he assured.
We can only add that Kazancompressormash is a candidate for 60-70% of the contract's value. And now it is unknown how they will agree.
Arctic Gas Company: we don't have ours
We should remind that the Kazan machine builders had been making 12 MW gas pumping units together Gazprom on Ural programme for a long time. Now they switched to 16 MW unit production. According to the agreement with Gazprom, NII Shnepp Turbokompressor, which is part of Kazancompressormash, completed the design of the technical project on 16 MW gas pumping plant production and approved it at Gazprom.
The realisation of this big project will allow KMPO and Kazancompressormash to remain in Yamal. In 2016, the Kazan Motor-Building Production Association already supplied four 16 MW Volga gas compressors with auxiliary equipment to Arctic Gas Company PJSC to Samburg field. It seemed KMPO can become a permanent supplier of the gas company. But As Natalia Barabash noted, Arctic Gas Company doesn't do like Gazprom that created a register of suppliers after the first victory. Arctic Gas Company always makes a selection after a contest.