Homeland's federal wings
MAKS 2017: Soviet stock, top-class aviation show and Chinese client for Ansat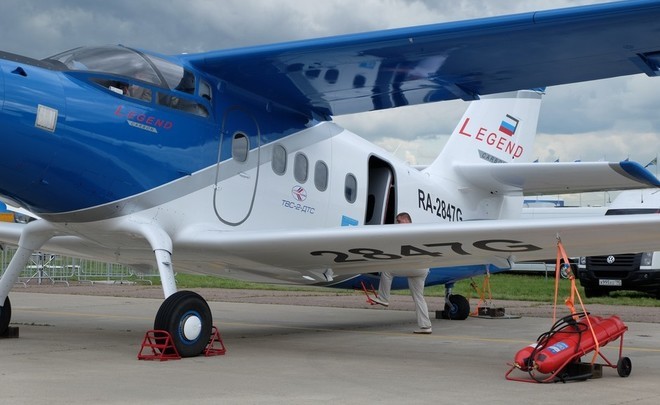 From 18 to 23 July, biggest Russian MAKS 2017 airshow took place in Zhukovsky. Producers and purchasers of aviation vehicles meet here and present novelties of the Russian aviation industry. Realnoe Vremya's reporter visited ''Russian Le Bourget''.
The site of MAKS 2017 airshow reminded a museum of Russian planes. Supersonic Russian Tu-144 that flew enough as early as the 1970s, An-30 that performed the first flight right 50 years ago and Il-76 that was re-equipped into flying laboratories.
New Airbus A350-900 was shining far from the rest of the exposition as if it had been ashamed of such a neighbourhood. The plane with a capacity of 314 passengers over a 15,000 km range operated a demo flight. However, it took off on the second day of MAKS.
MS-21 did not fly to MAKS
There were not any other premieres of foreign producers in the airshow. But the Russian aviation industry did not want to gladden the spectators as well. For instance, ill-fated MS-21 – ''21 st-century Long-Range Plane'' did not reach the exhibition. The plane had been designed in Irkutsk for about 7 years and finally performed its maiden flight in May 2017. It is planned that this plane will compete with the most mass middle-range planes — Boeing 737 and Airbus A320. The price and characteristics of the vehicle are at the level of its rivals. At the same time, the manufacturer is ready to compensate its users' risks linked with the purchase of a completely new plane due to big discounts and flexible leasing programmes. Firm orders for 175 planes are known at the moment. On the first day of MAKS, Vice-Premier Dmitry Rogozin announced a new figure – 205 planes. Leasing companies with big state participation or state companies are the main purchasers – Rostec's subsidiary Aviacapital-service, VEB-Leasing, Ilyushin-finance.
VIM-Avia can become one of the first users of the new Russian plane. The company needs to renew the fleet of Tu-204 and thinks about purchasing Russian MS-21 planes. Particularly, VIM-Avia signed an agreement on operational leasing with Iluishin-finance. At the moment, it is an option for 15 planes. But the company promises to turn it into a firm contract if forecasted flight characteristics of the vehicle are confirmed.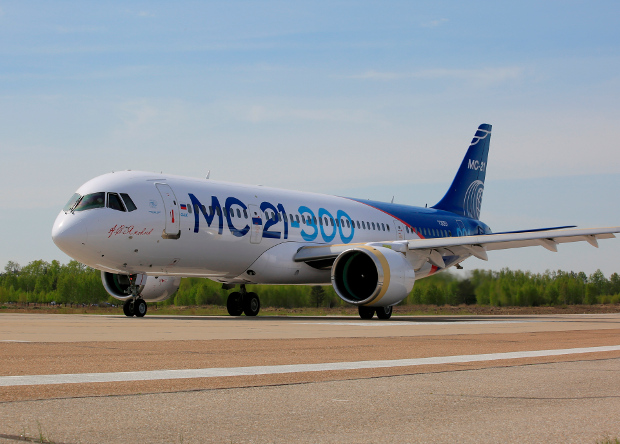 Another novelty managed to reach MAKS 2017. And it did it on its own. TVS-2DTS (on poster) performed an 11-hour flight from Novosibirsk to Zhukovsky aerodrome where was shown to a wide audience. The appearance of the plane looks like legendary An-2 light plane that is used by entire Far North of Russia and other many residents of remote districts throughout the world. It resembles that light plane inside. The abbreviation TVS-2DTS hides modernisation of a 70-year-old project with another engine, improved aerodynamics and substitution of fuel for aviation kerosene. What is more, modern avionics made the plane suitable for all weather conditions, able to fly at any time.
Airshow for president
Vladimir Putin personally opened the airshow. He arrived in MAKS with a traditional one-hour delay and presidential scale – Executive One approached almost the very stage having spread the smell of kerosene over the people who gathered there. The president delivered a speech for just several minutes, wished all the people there good weather and bright impressions.
It was not difficult to guess that Putin did not leave the exposition immediately – cordons of the Special Purpose Mobility Unit closed the central avenue of the airshow having left one part of the participants alone with the planes and the other part – with toilets and café. The most notorious event of MAKS happened at that moment – Putin treated the ministers to ice cream from a street shop. The blockade lasted for less than an hour – the president went to watch the airshow soon, and the spectators could easily walk around the aerodrome.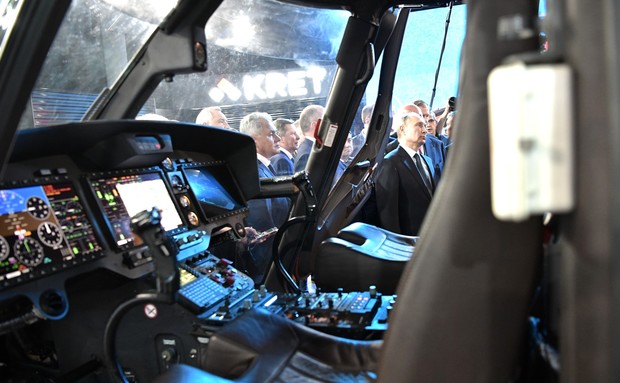 The airshow noticeably prettified the general impression of MAKS: in terms of military planes, Russia feels more confident than in the civil market. T-50 five-generation newest jets were almost laughing at laws of physics by imitating a close air fight above Zhukovsky. Unpredictably moving in space, the pilots landed on each others' tails, got rid of their chaser, escaped training virtual missiles, either hung in the air or gained incredible speed for a split second.
Mig-35 achieved no less screaming success having shown amazing aerobatics having made the spectators deaf with a roar of engines in afterburner and impressed with their air acrobatics. Curiously, civil Sukhoi Superjet-100 managed to gladden the spectators with excellent manoeuvres and readiness for any unexpected things. It seemed the plane was able to perform an anti-missile manoeuvre no worse than a jet if it wanted. Superjet manoeuvred at ranges that were not usual for a civil plane, turned back, performed eight, went for the second round, started to land by turning near the very beginning of the airway.
But Realnoe Vremya's reporter did not manage to get closer to the exhibited Superjet. A security worker refused to allow to go through the fence saying it was forbidden to take photos. In answer to the demonstrated the press card, the worker was not ashamed: ''Here one in two people is a journalist''.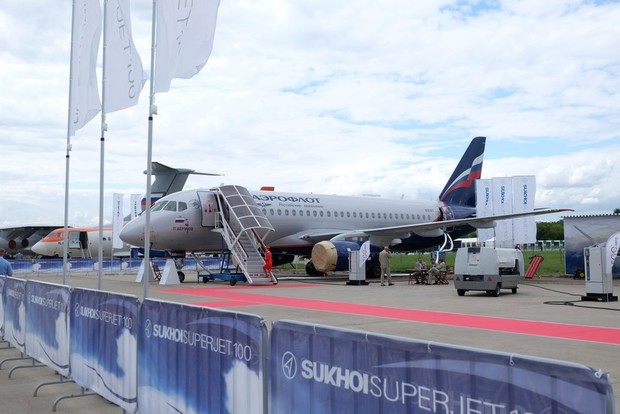 Helicopters' perspectives
There was a wide range of helicopters at MAKS 2017. Mi-8 in different modifications, Mi-26 and new Ansat and Mi-38 made by Kazan Helicopters. Rostec's subsidiary Russian Helicopters agreed to deliver two vehicles to the Ministry of Defence. There was not great interest in purchasing the helicopter by private purchasers.
Mi-38 is presented as an intermediary chain between Mi-8 and Mi-26. It can accommodate up to 30 people (against 20 in the majority of Mi-8 types without additional petrol tanks), carry up to 6 tonnes of freight, which is twice more than Mi-8. It can be used as a truck, passenger or VIP helicopter or for Air Medical Service and search and rescue team.
Now Mi-8 is not certified for passenger carriages. Production Director of Russian Helicopters Mikhail Rybakov refused to talk about the helicopter's certification. However, Marketing Director of Kazan Helicopters Valery Pashko assured the journalists that the vehicle ''would be certainly certified'' in 2018.
Private companies were more interested in Ansat helicopter. United Helicopters International Group from China will buy five such vehicles in its medical version. Kirov Oblast bought one helicopter, Russian Helicopter Systems purchased two.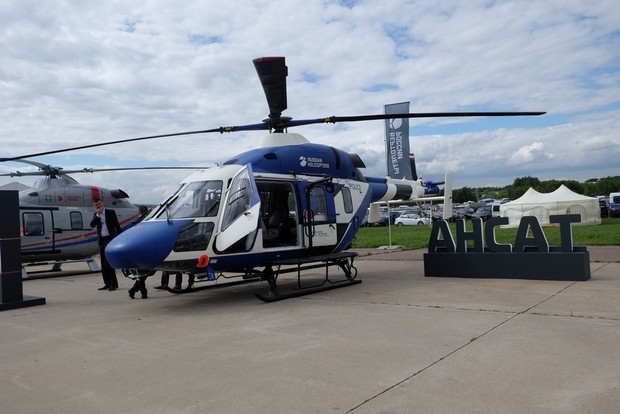 The country is also going to encourage the demand for medical Ansat helicopters. The Russian Transport Ministry's State Transport Leasing Company will buy 30 helicopters from Russian Helicopters: 10 Mi-8 and 12 Ansat medical vehicles. In the future, the helicopters will reach airlines through tender. The airlines will transport ill and injured people in 34 regions of Russia.
Next year Ansat will get a new modification – emergency ditching. Now Mi-8 and Mi-17 are equipped with it. It is a set of airbags that open if both engines fail above the water and maintain the vehicle afloat while the crew is evacuating to rescue rafts. Such equipment will enable to use helicopters for long flights above the water including in hydrocarbon fields in shelves.
The business part of MAKS 2017 ended, contracts were signed, agreements were achieved. At the weekend, the airshow turned into a show that was available for many people. Both military and civil aerobatic groups performed here. Particularly, Mi-38 and Ansat helicopters, military jets and the only flying Il-2 in the world flew above Zhukovsky again.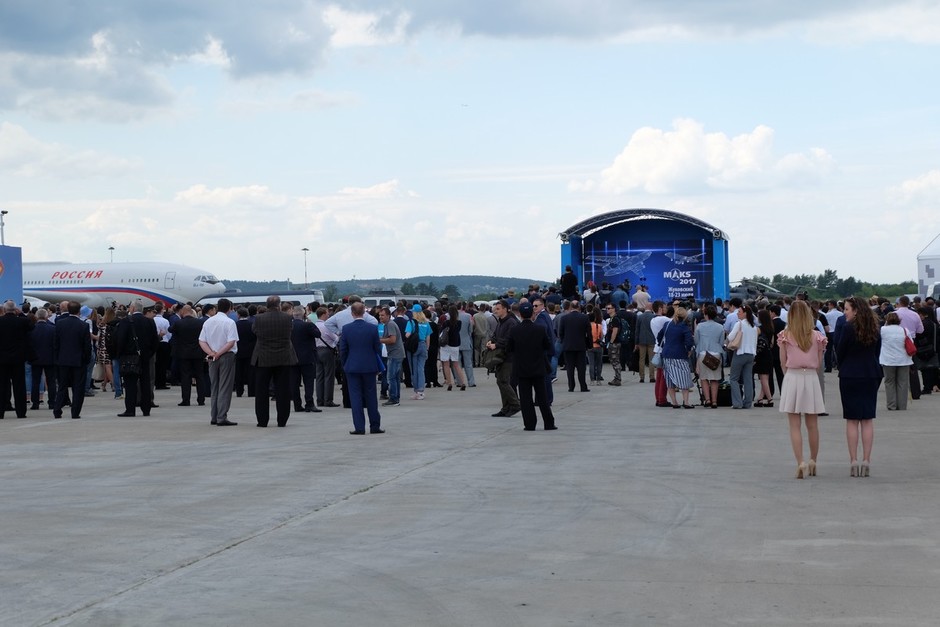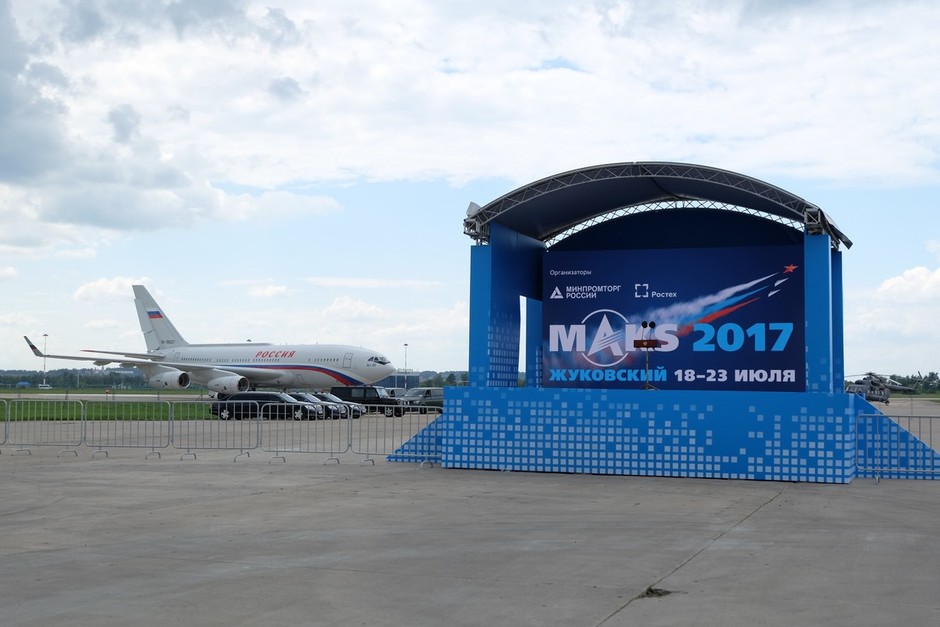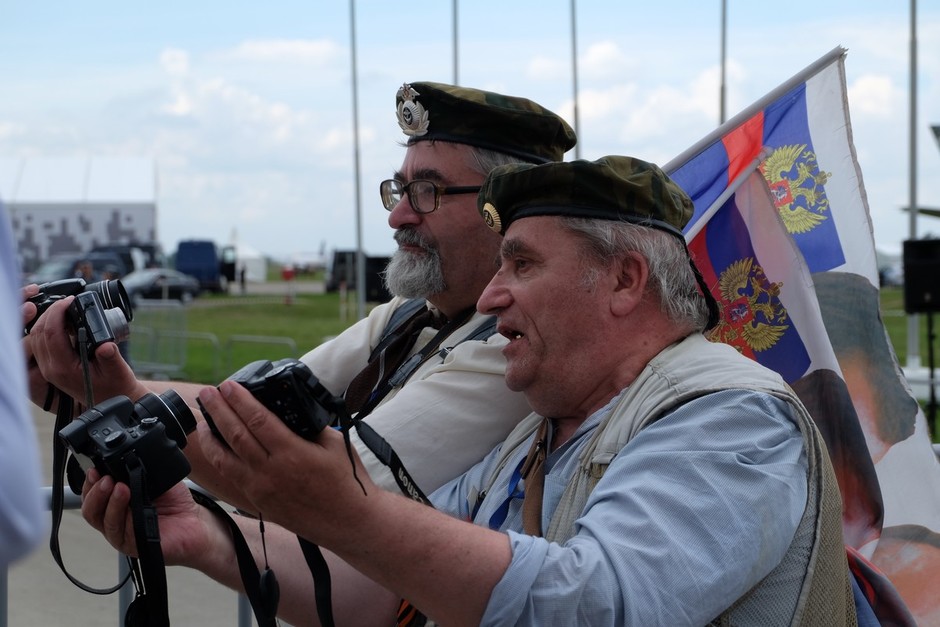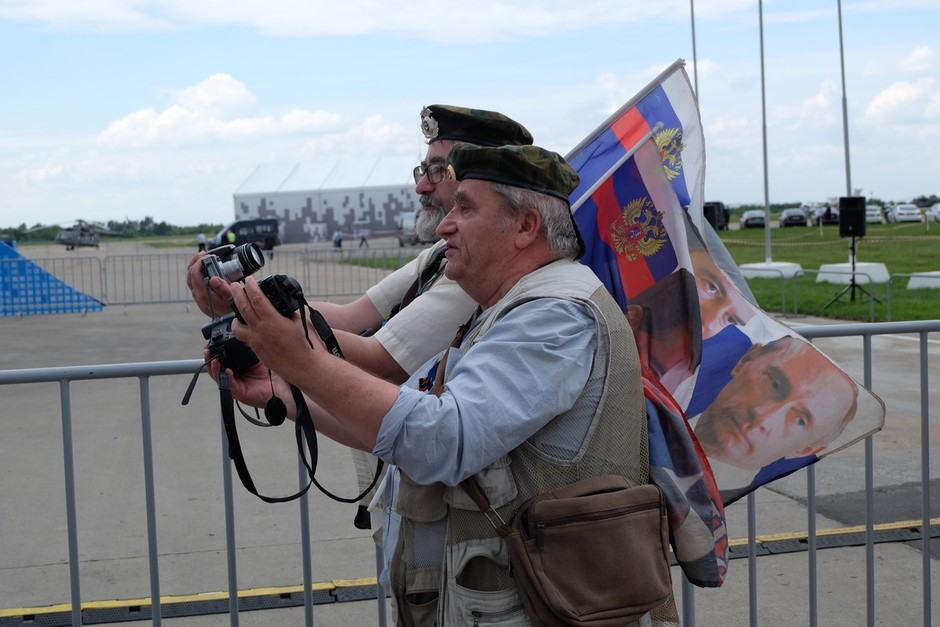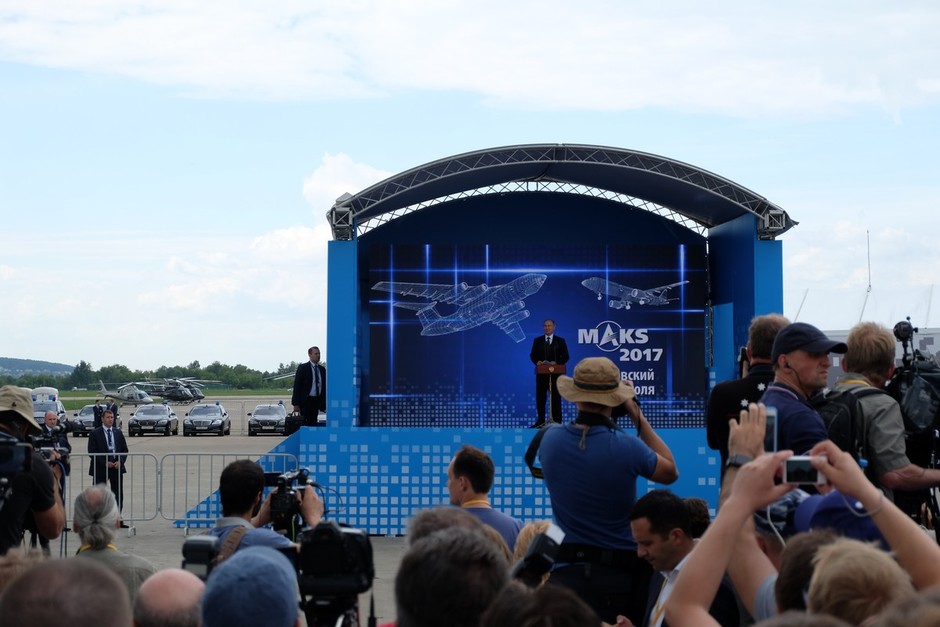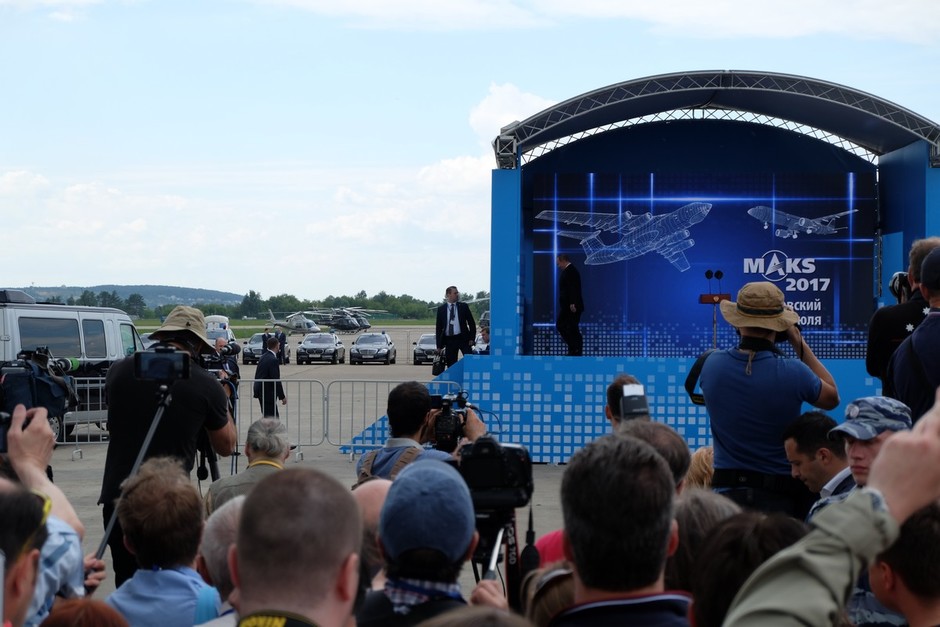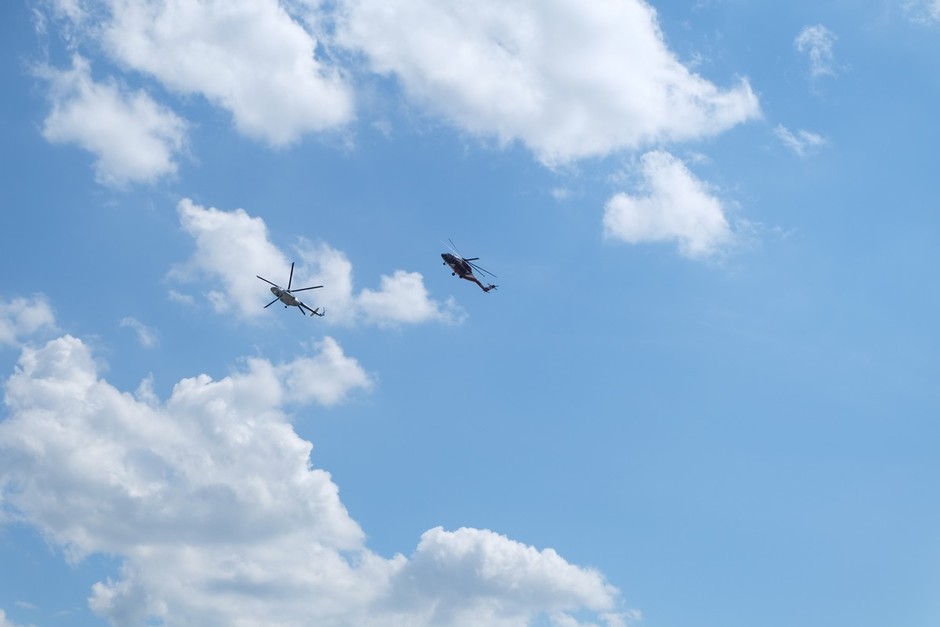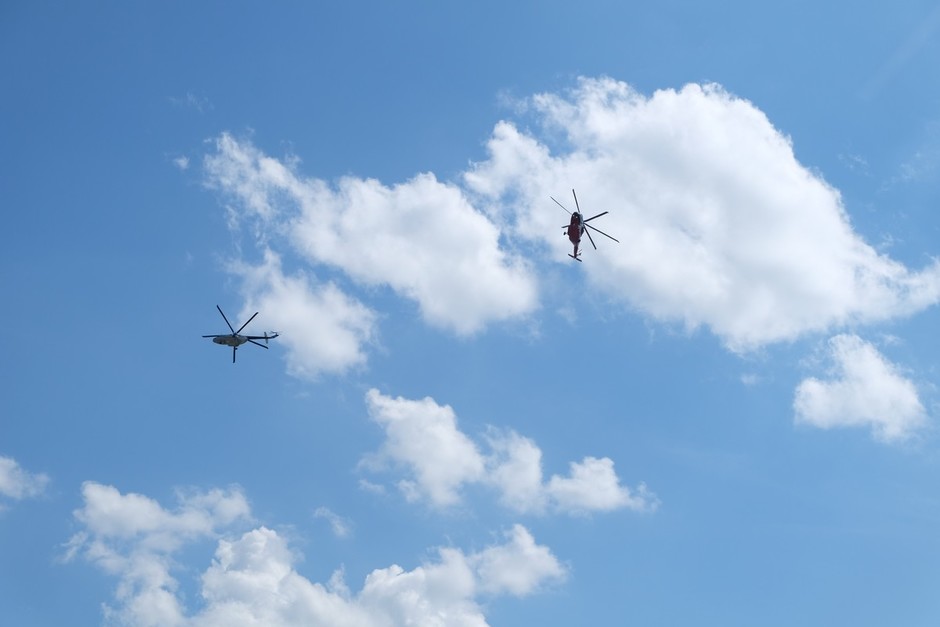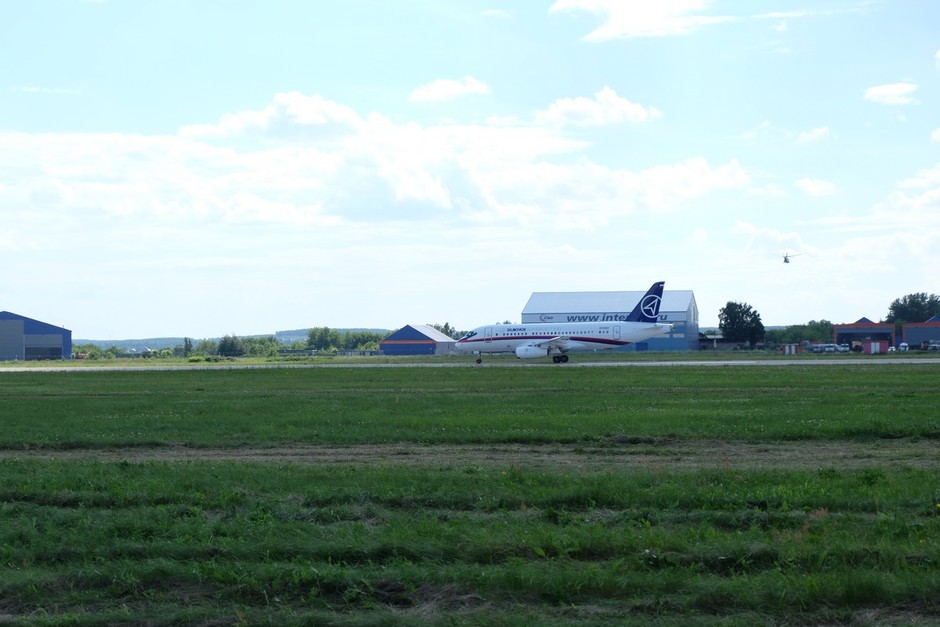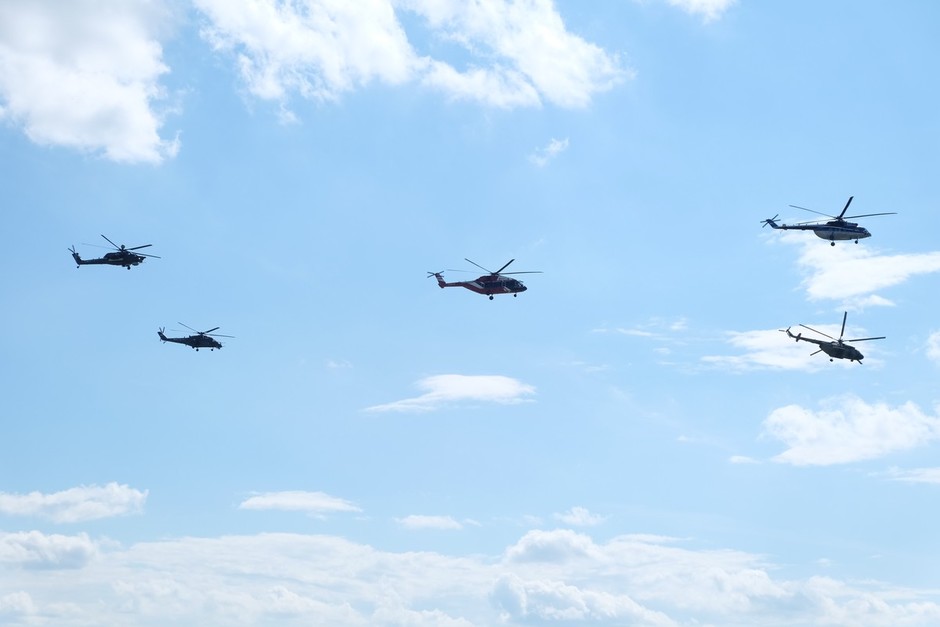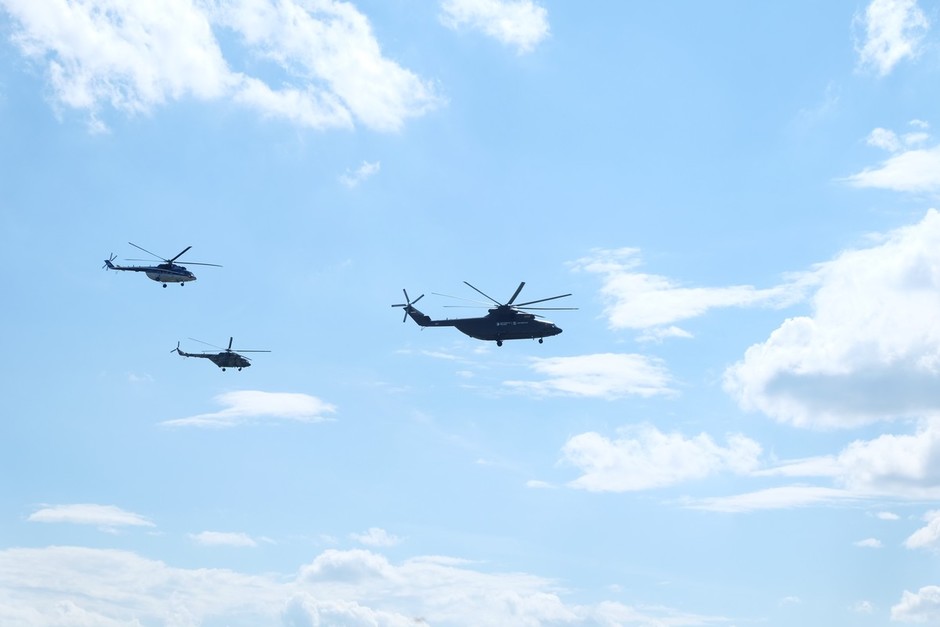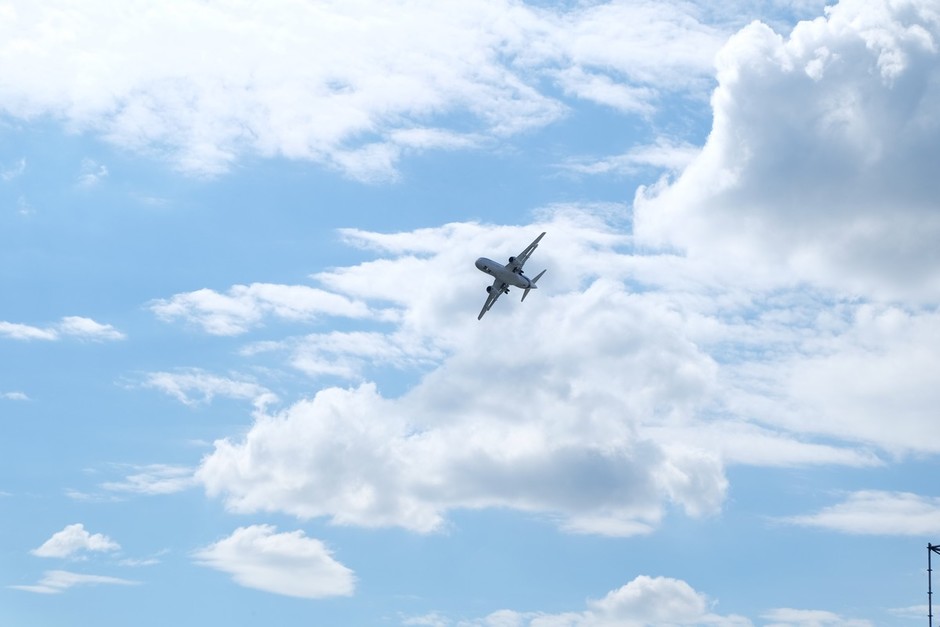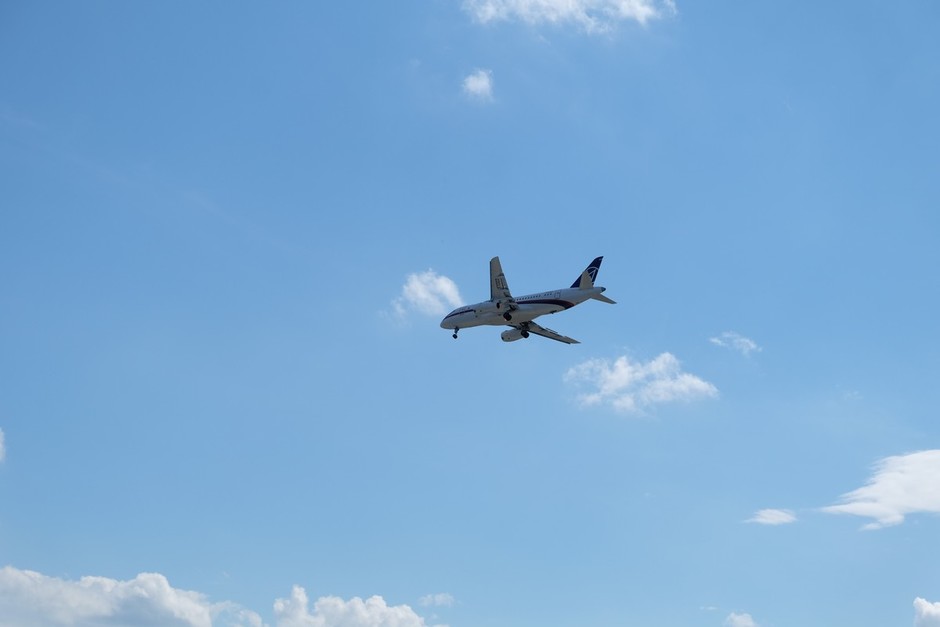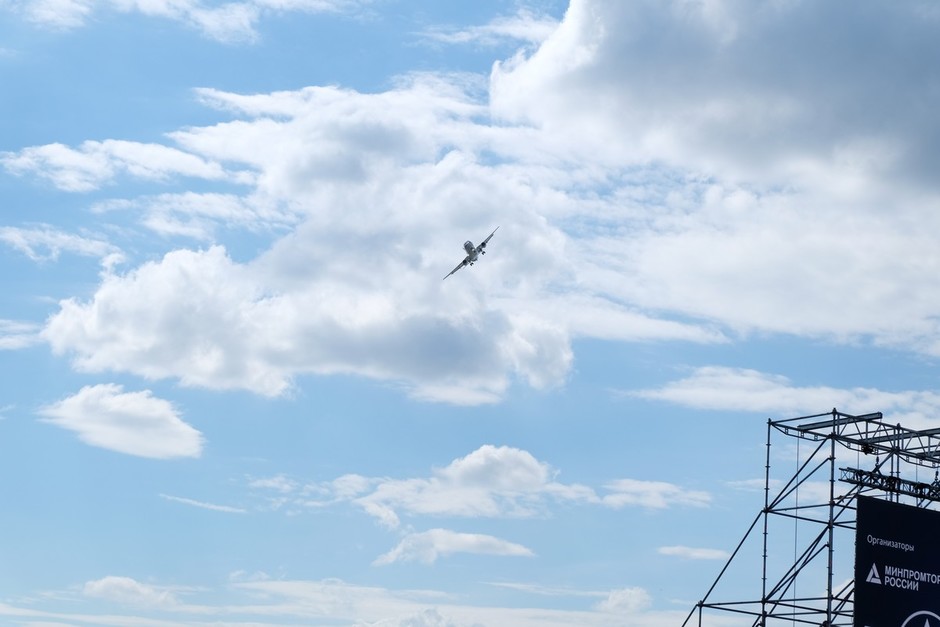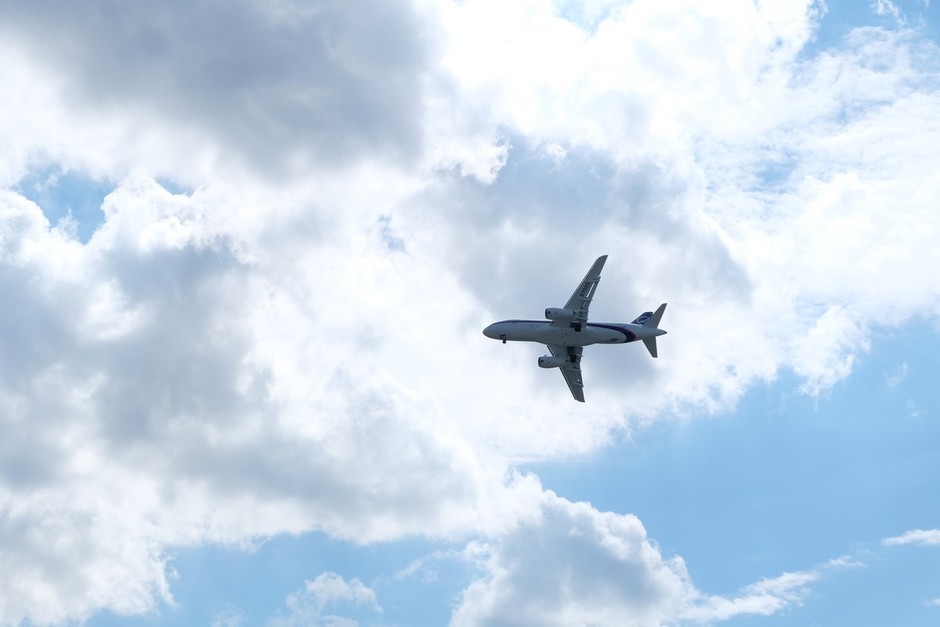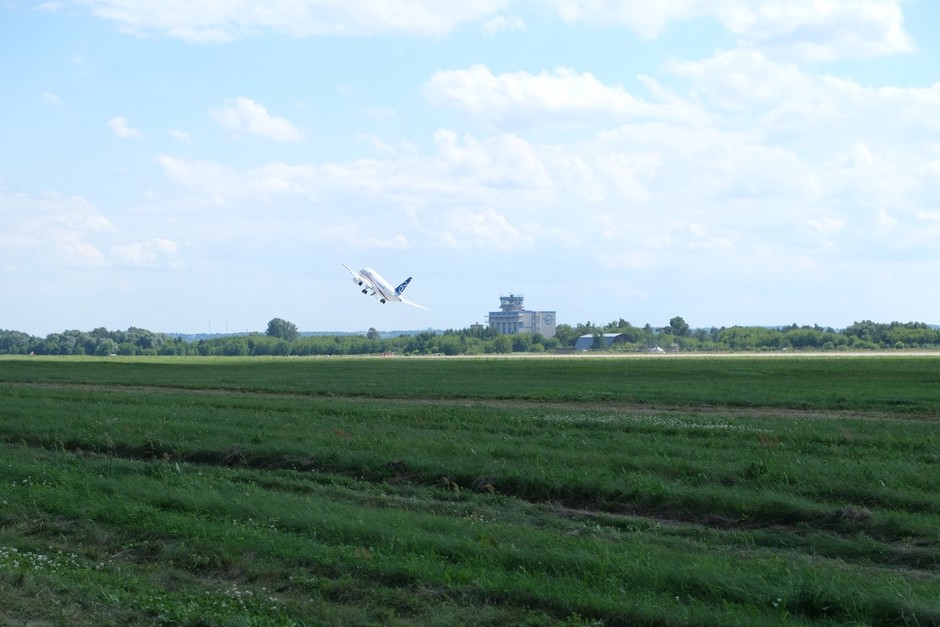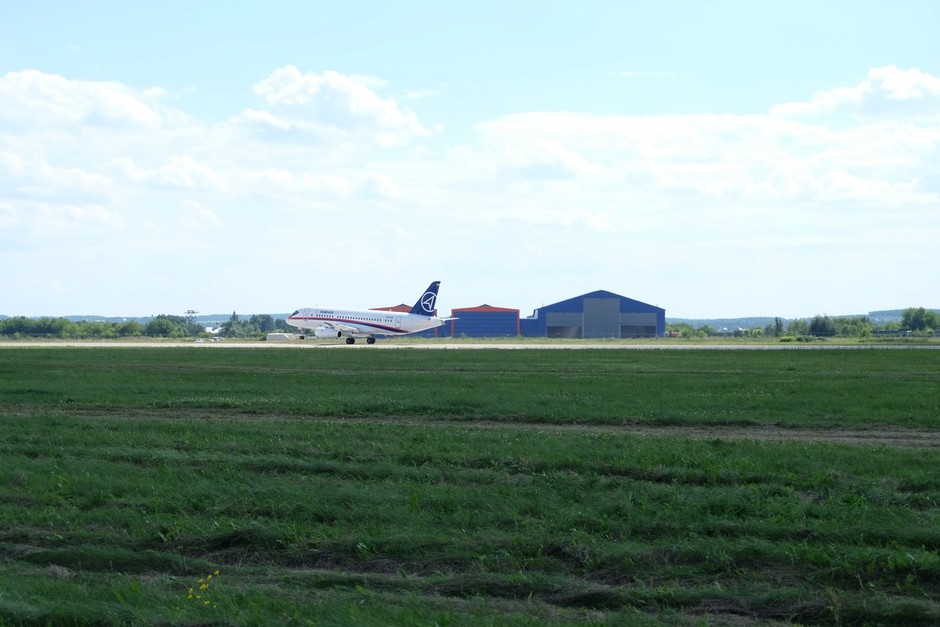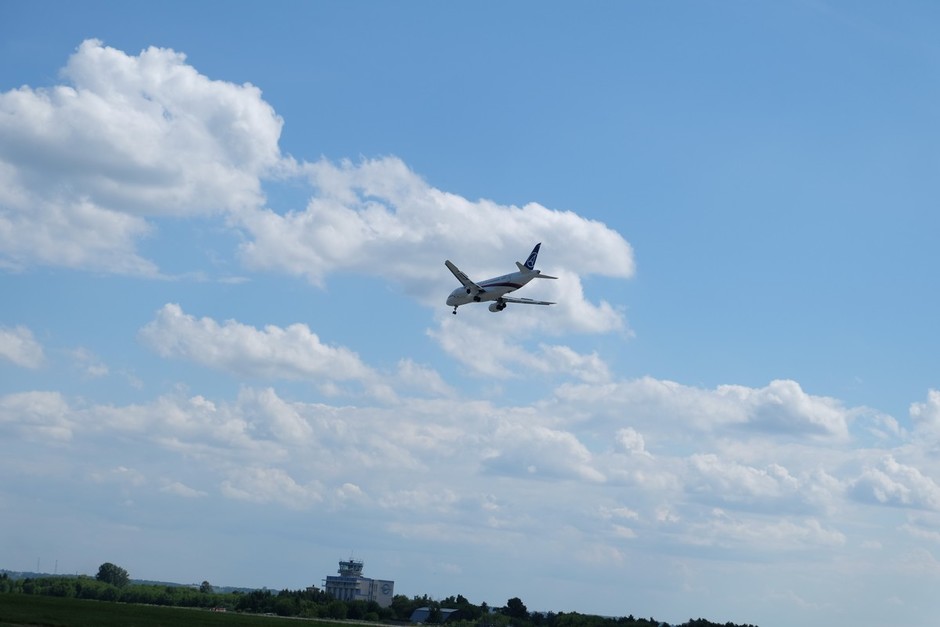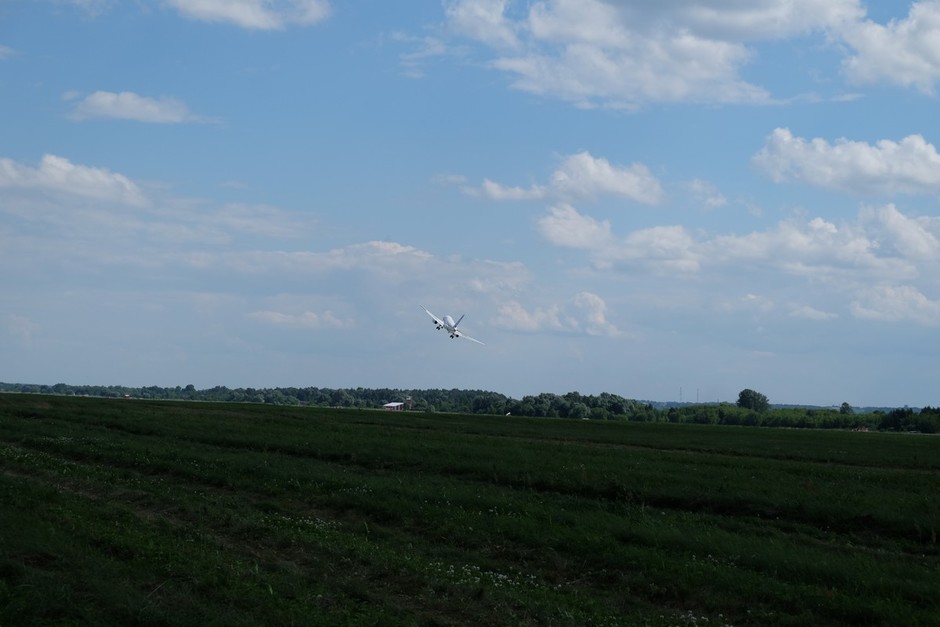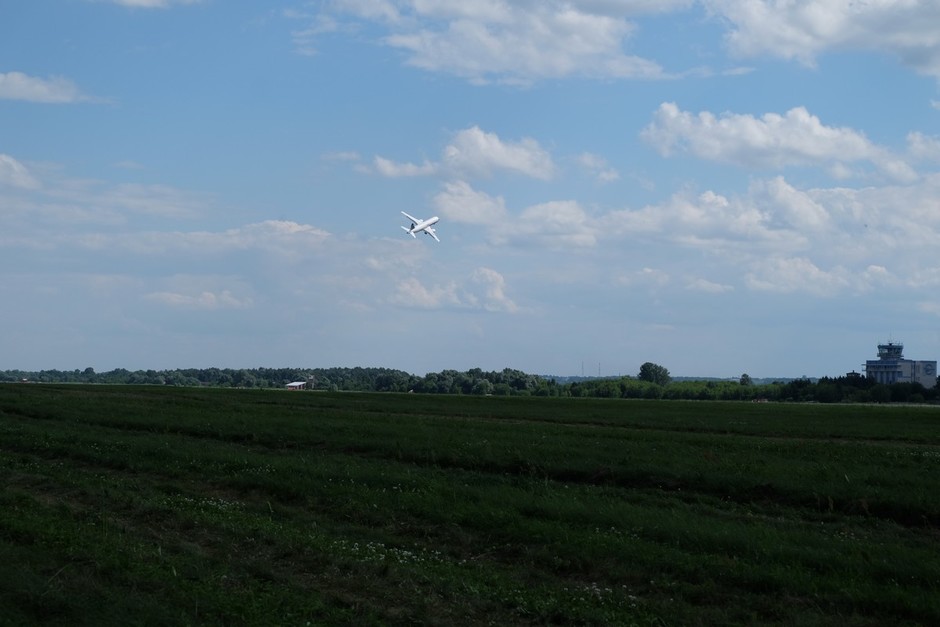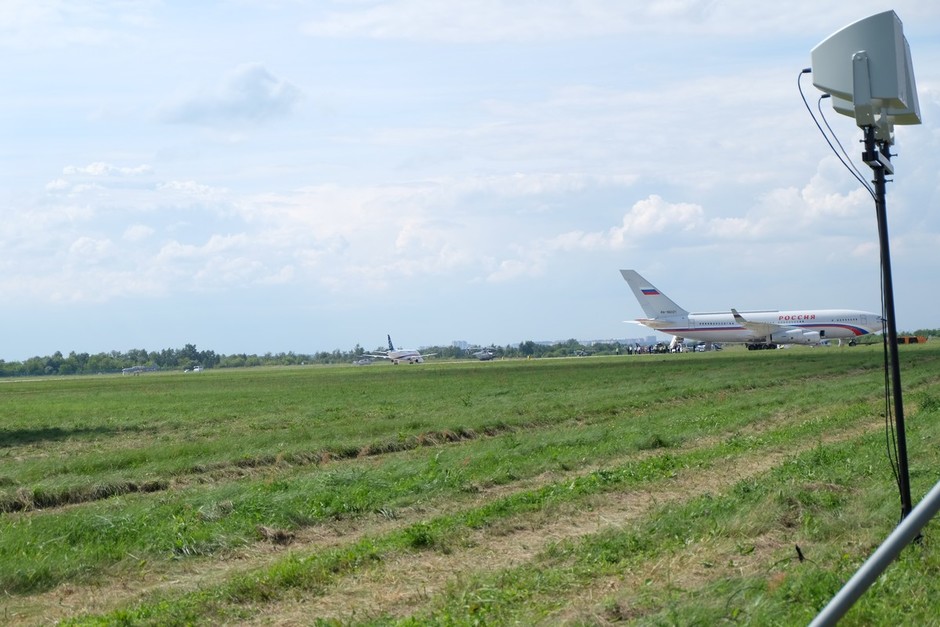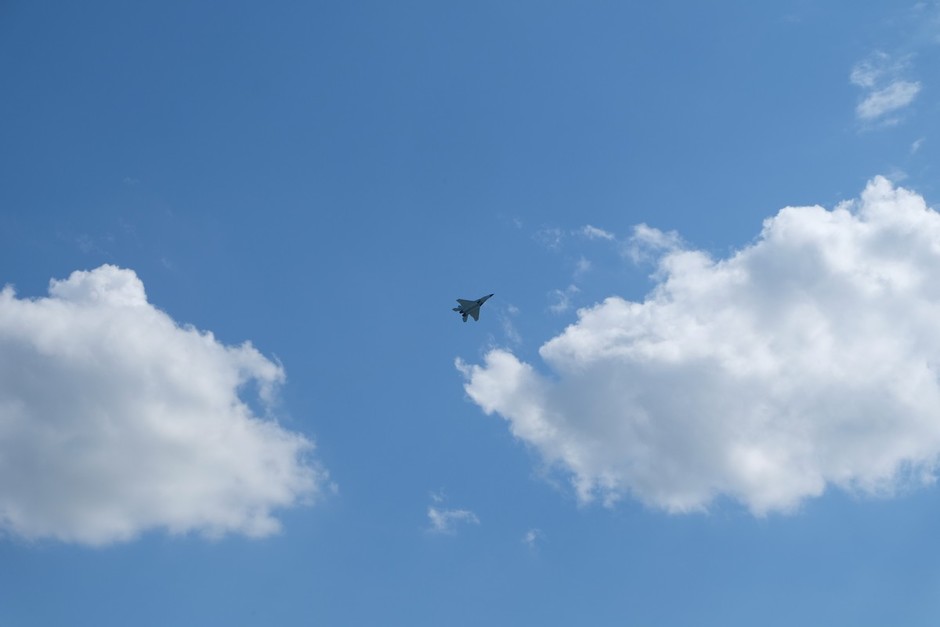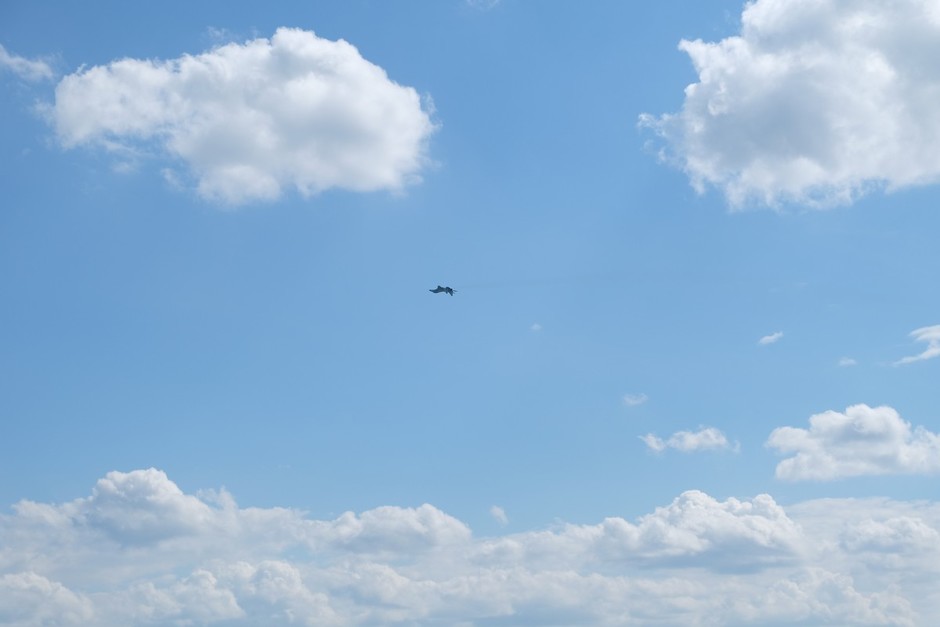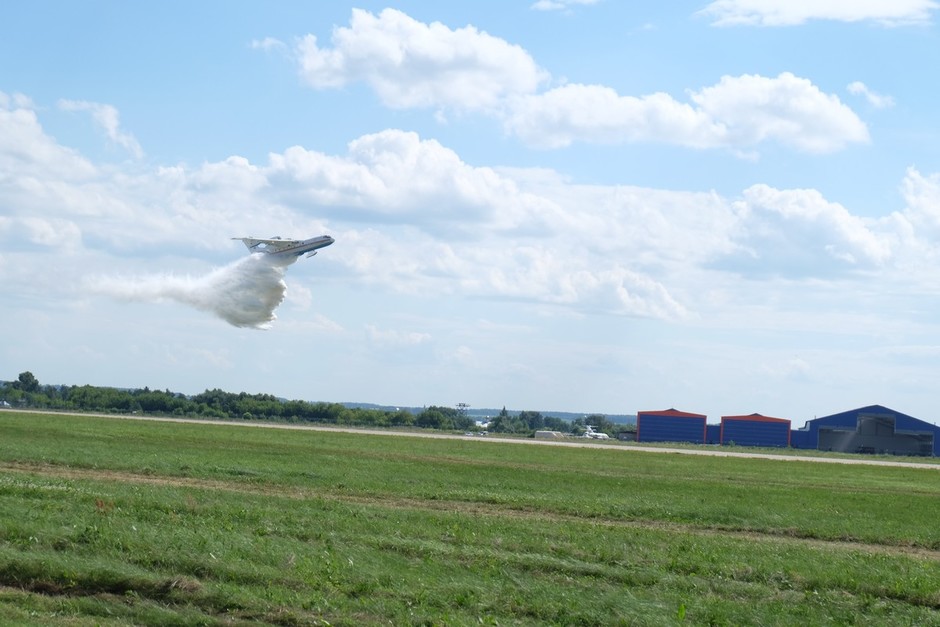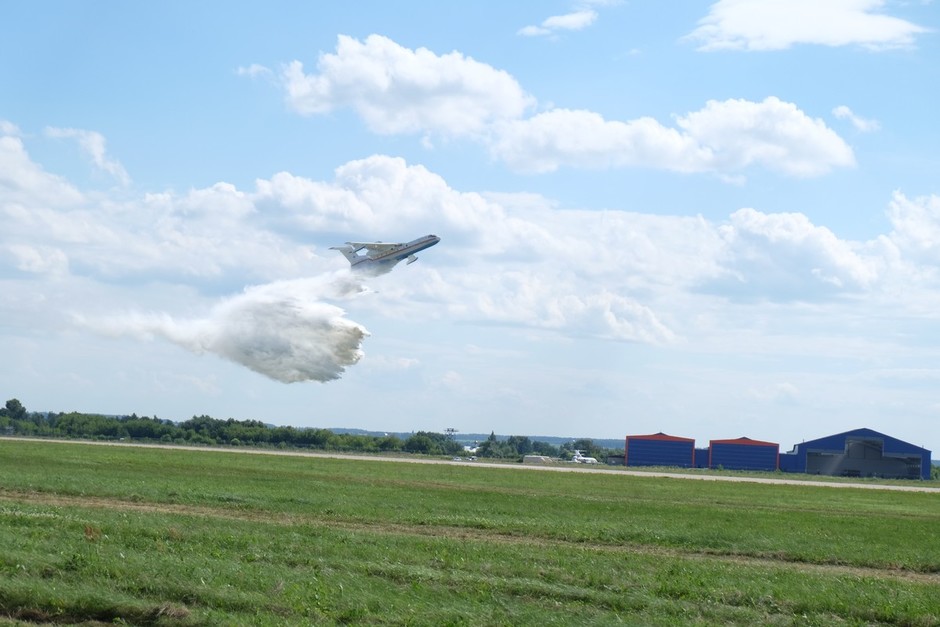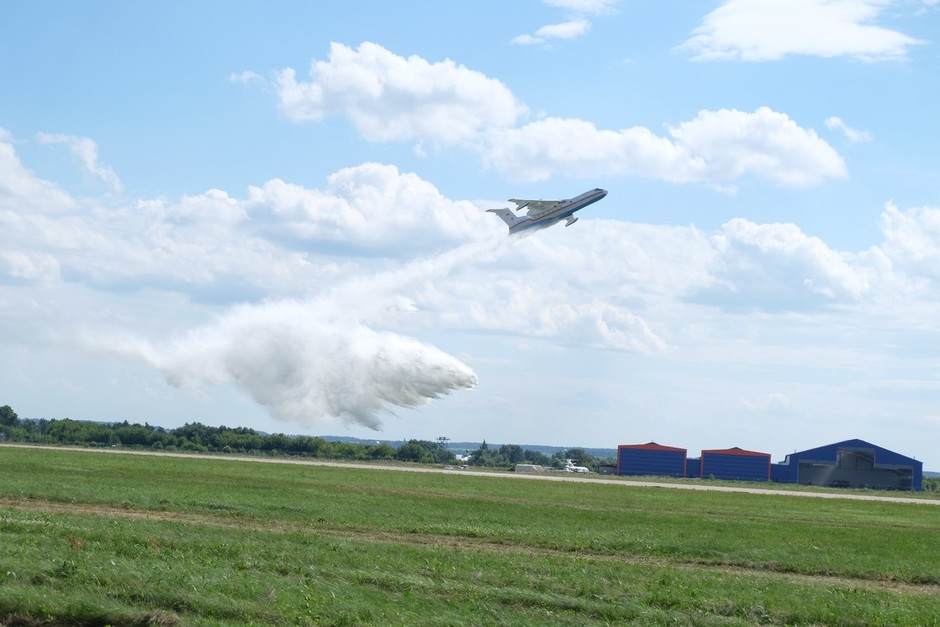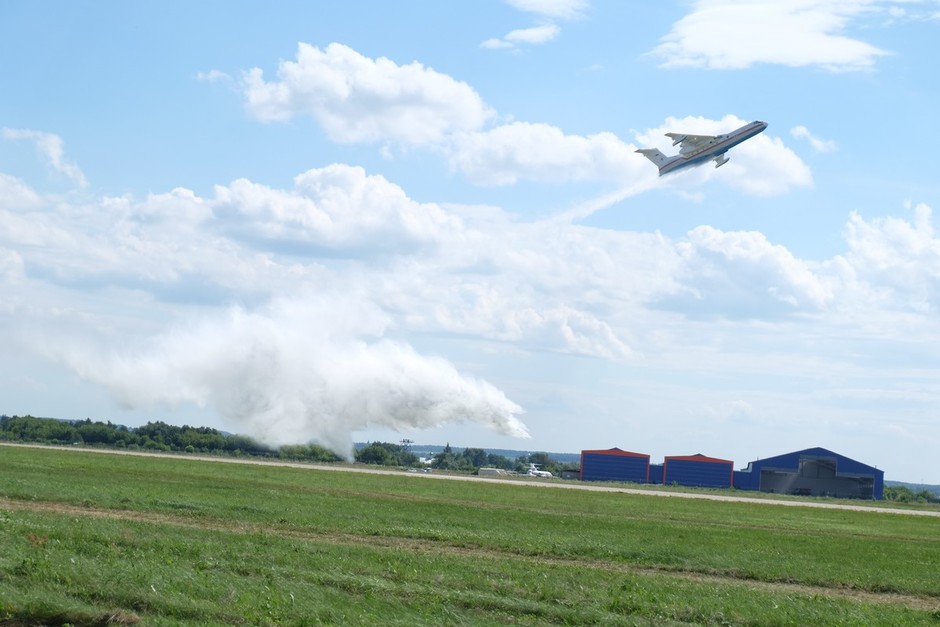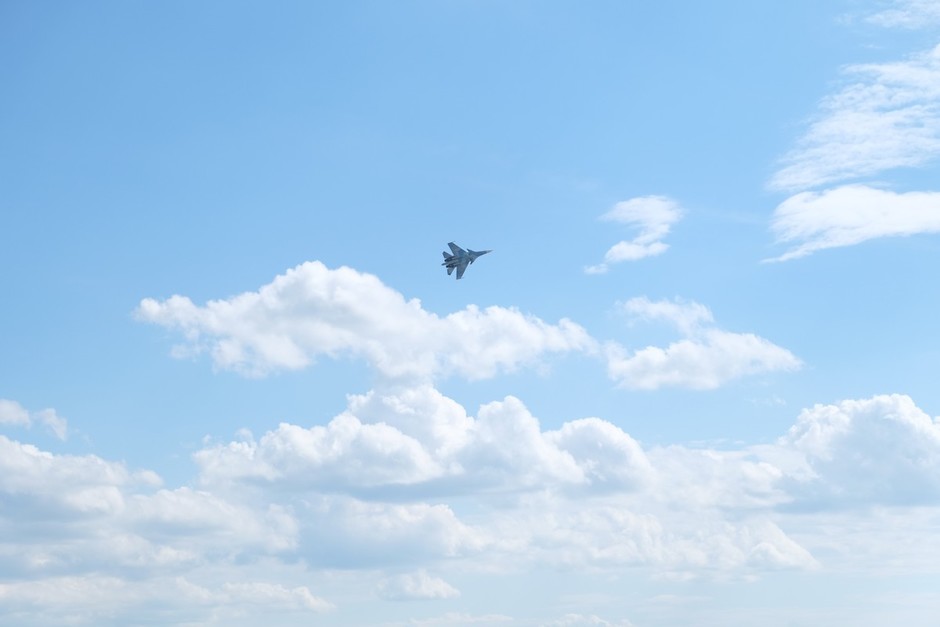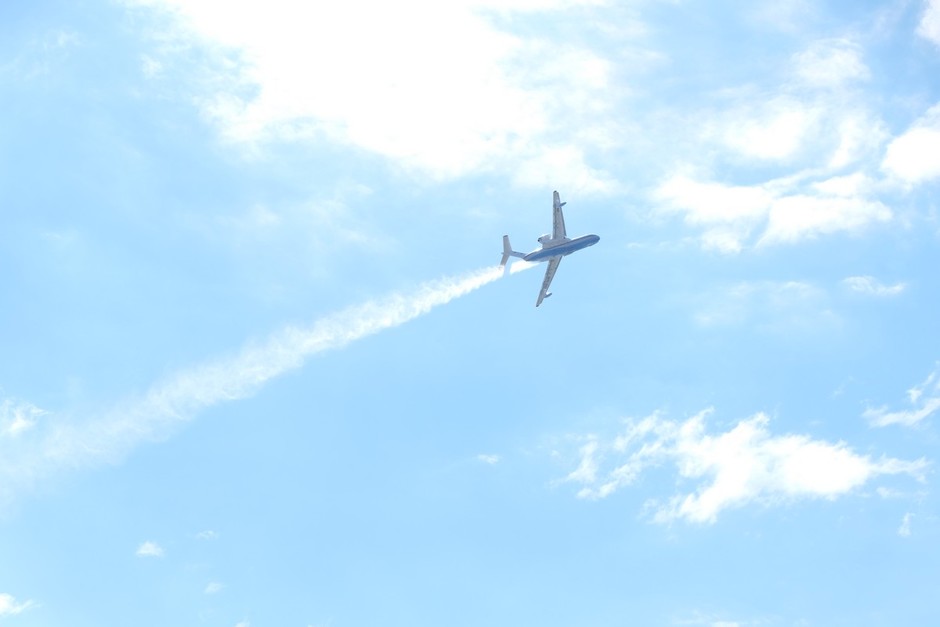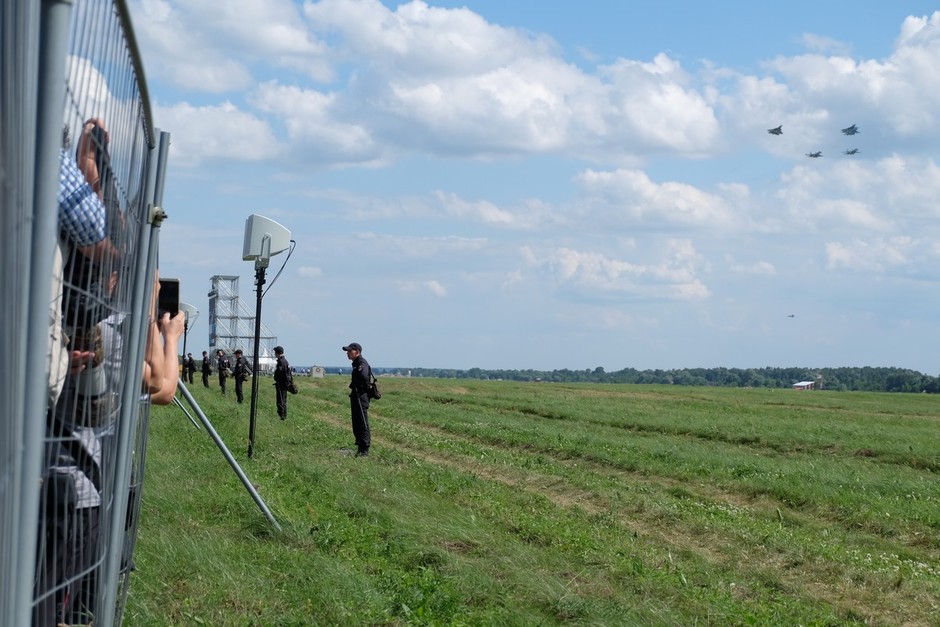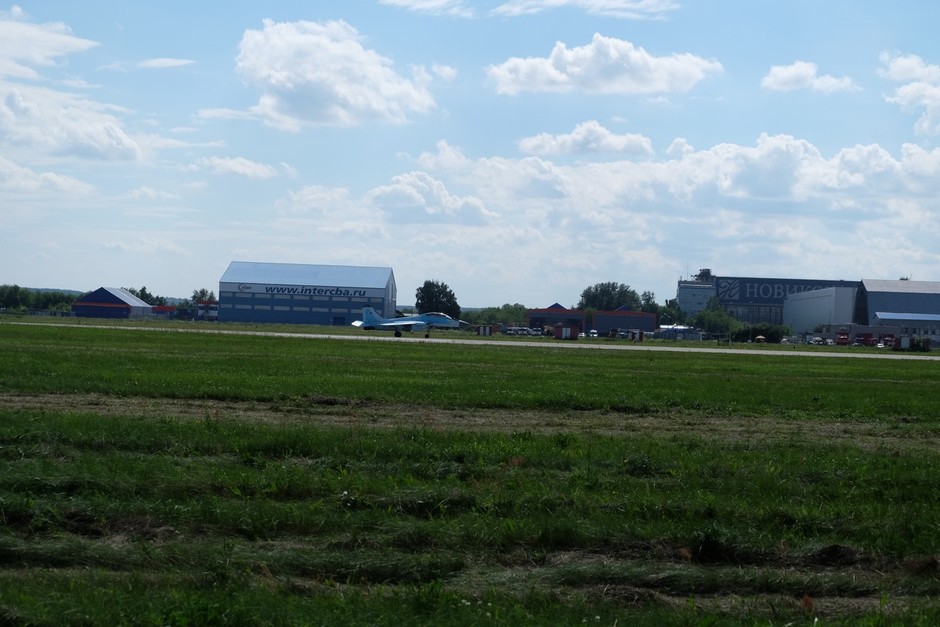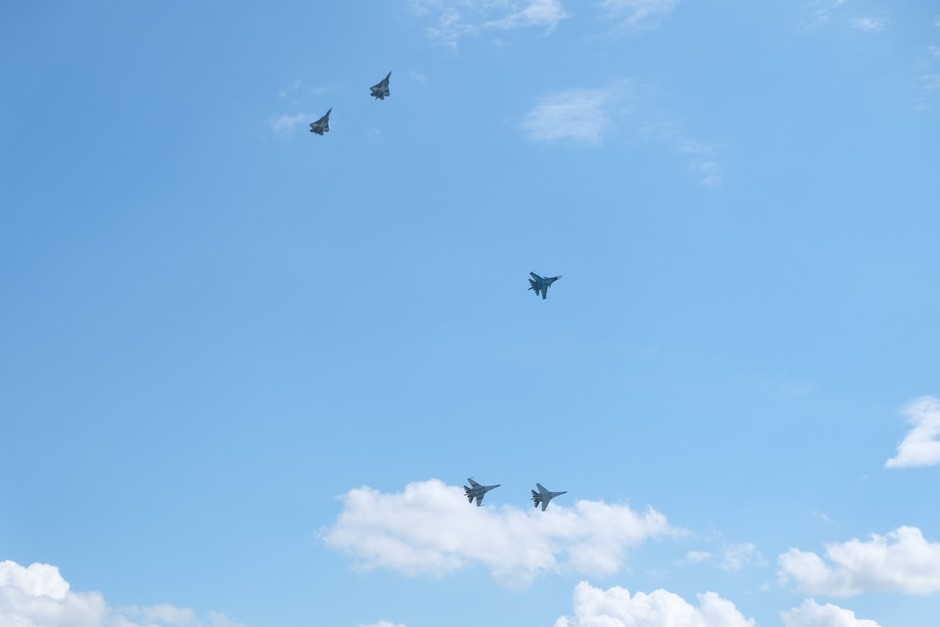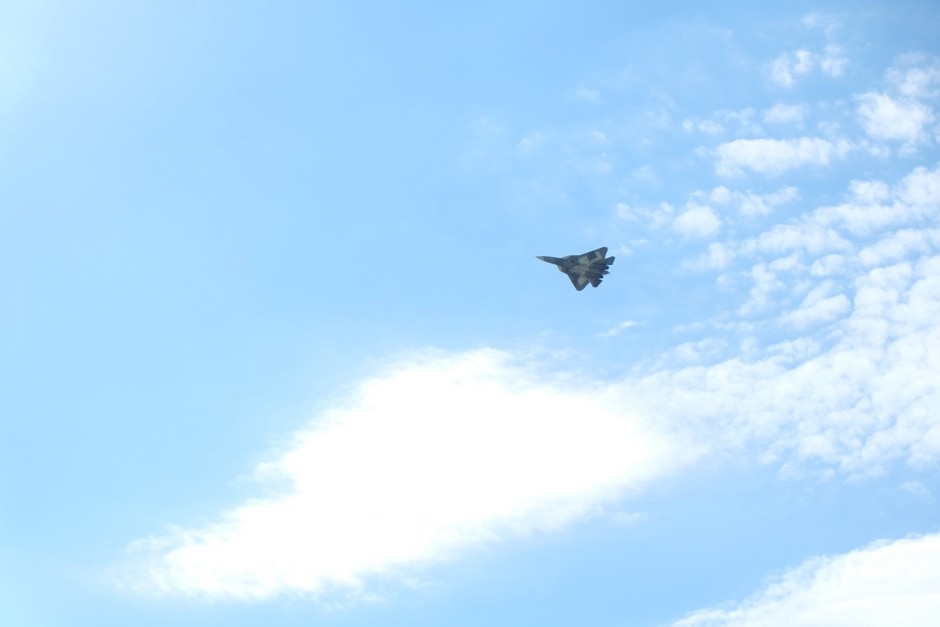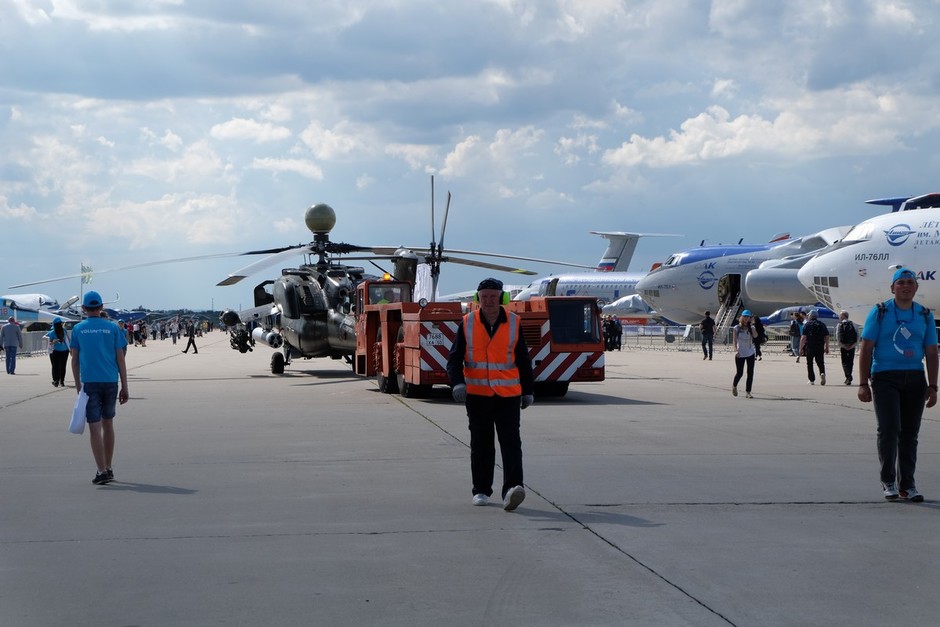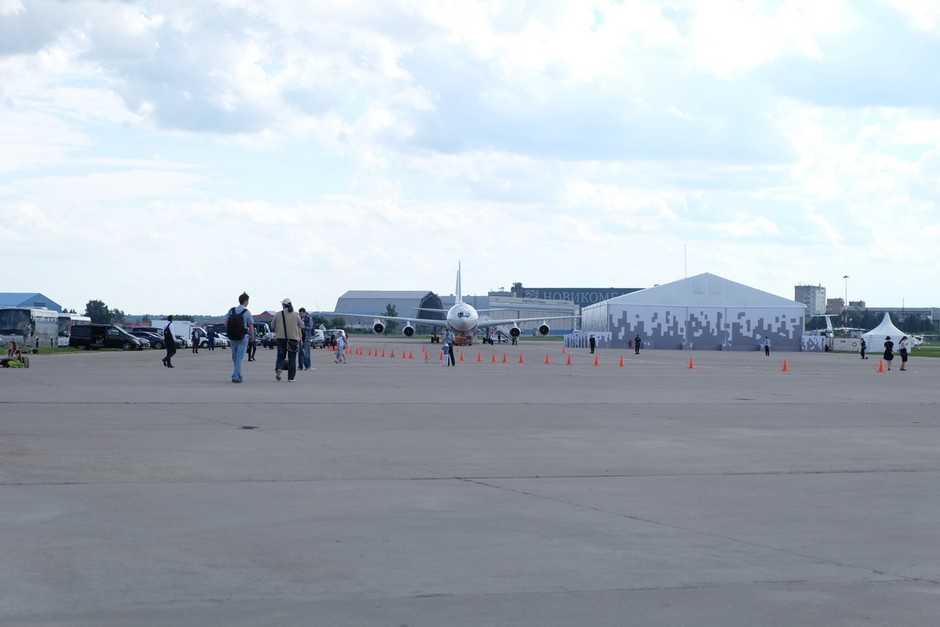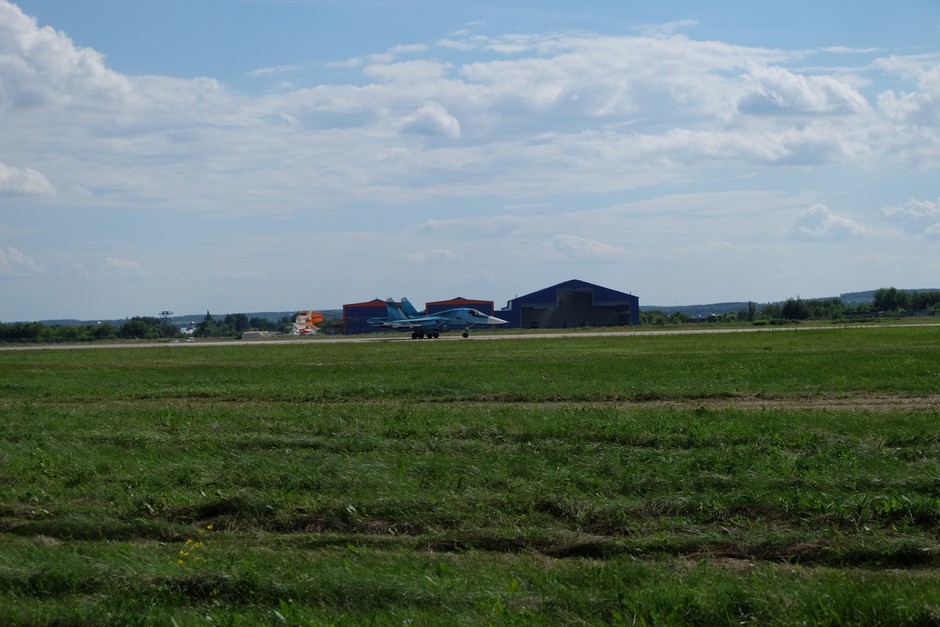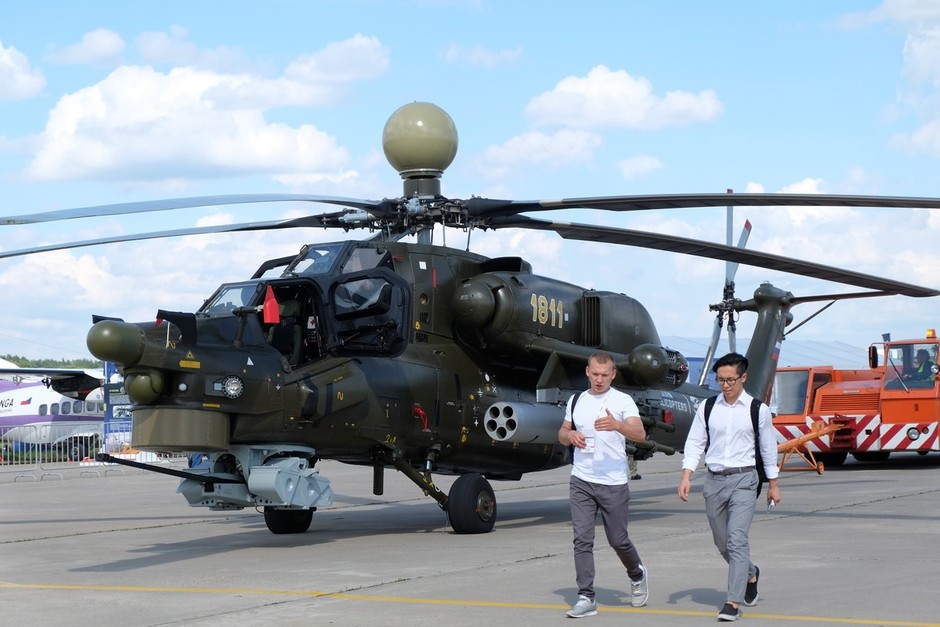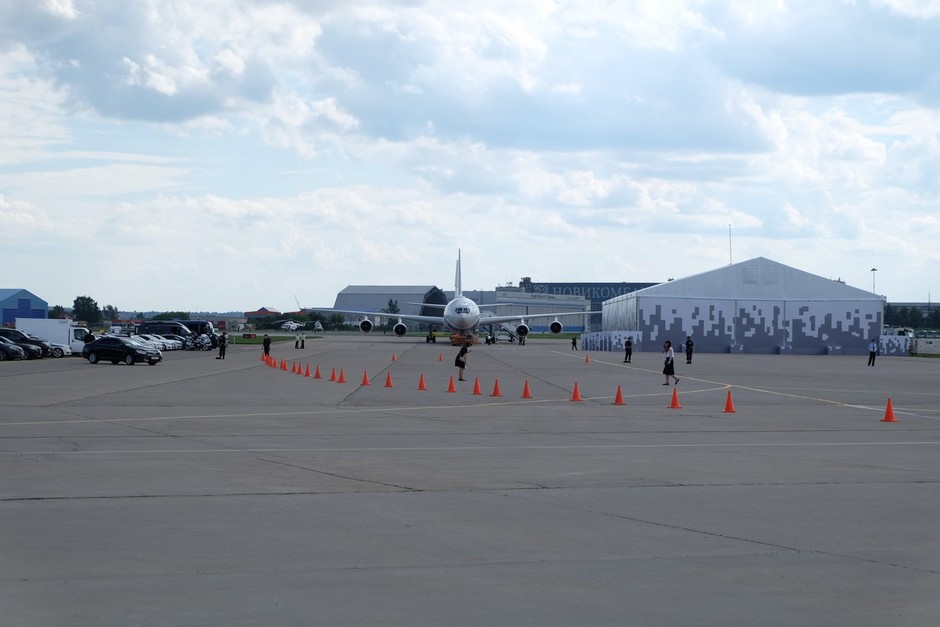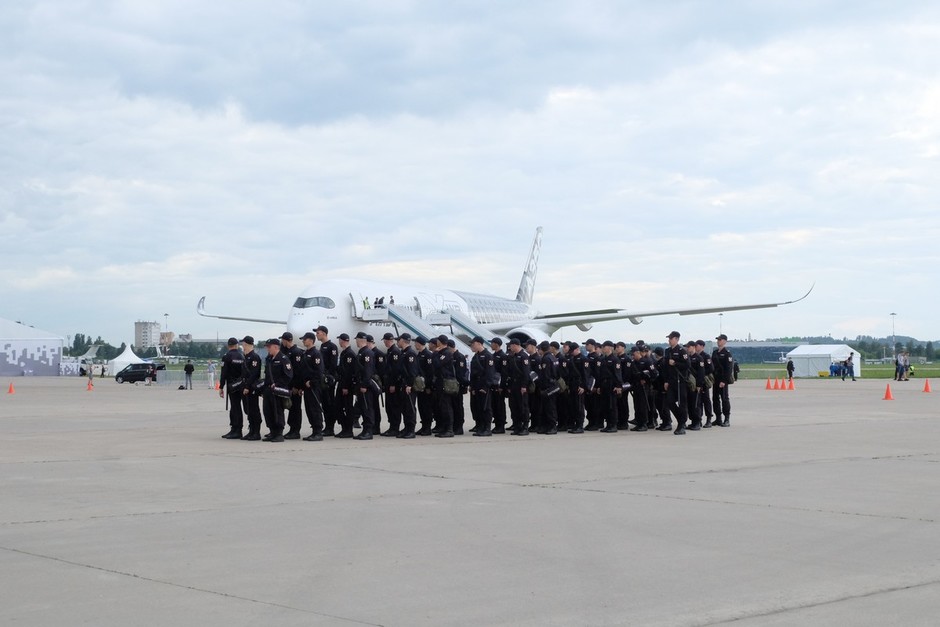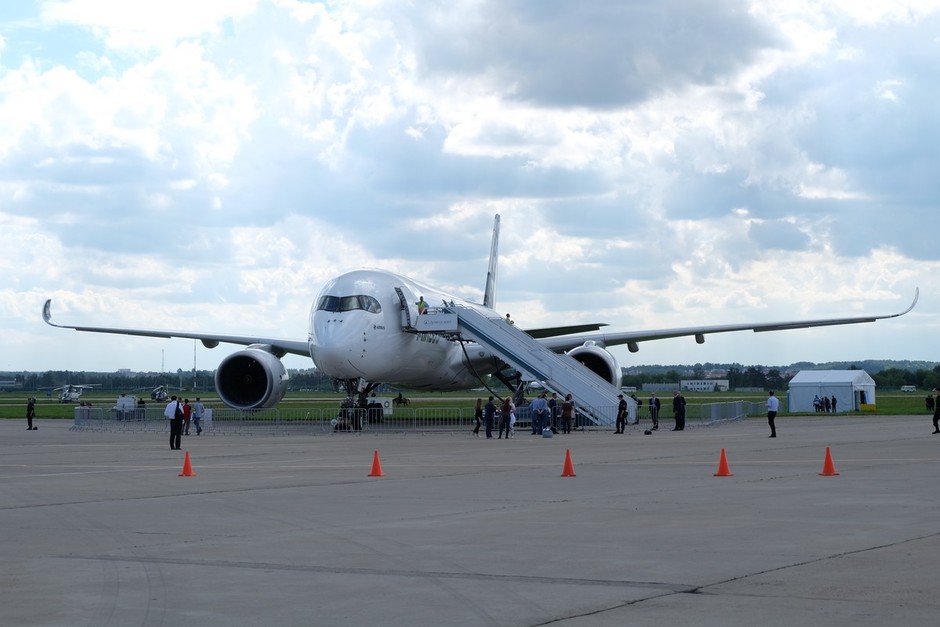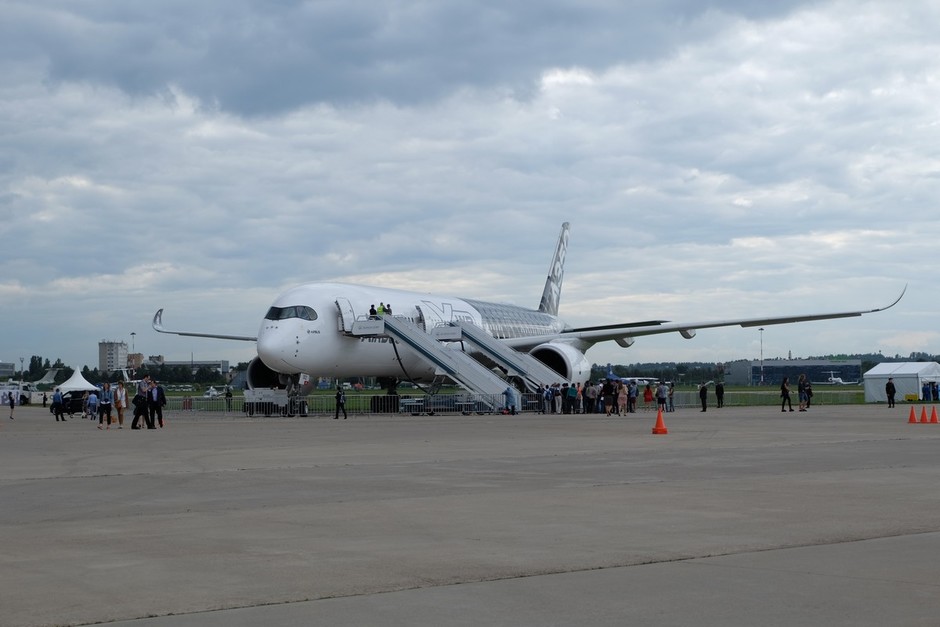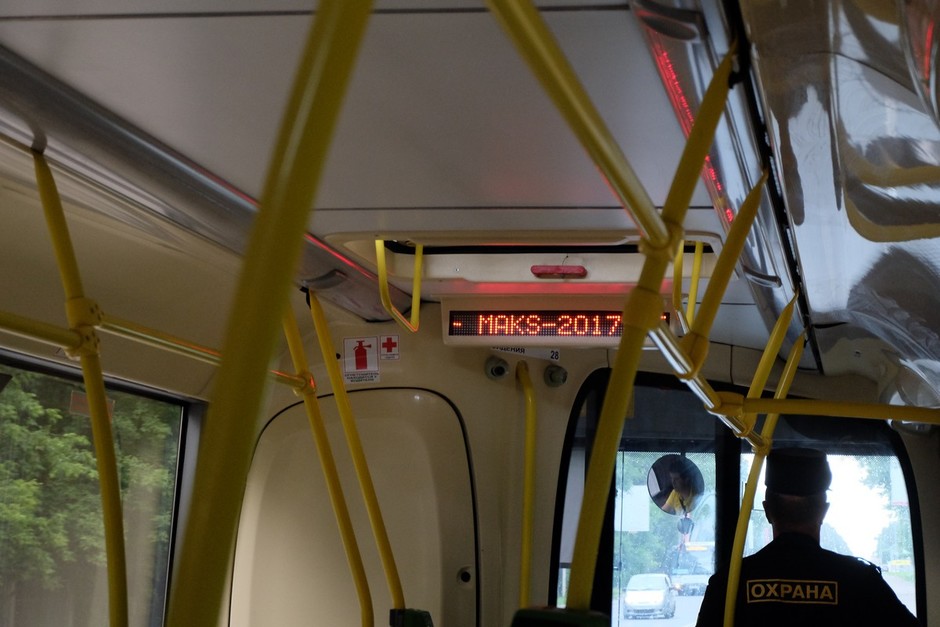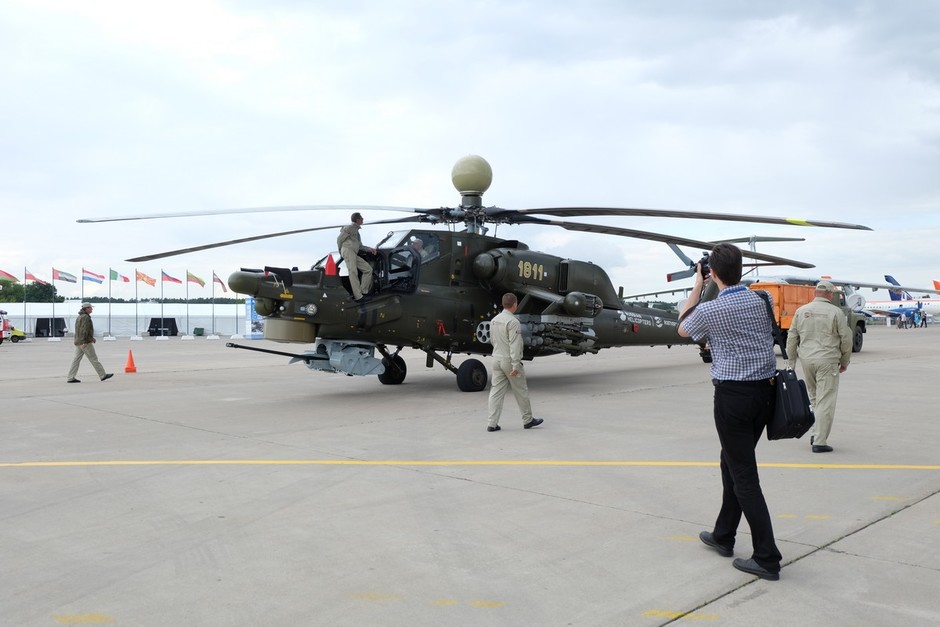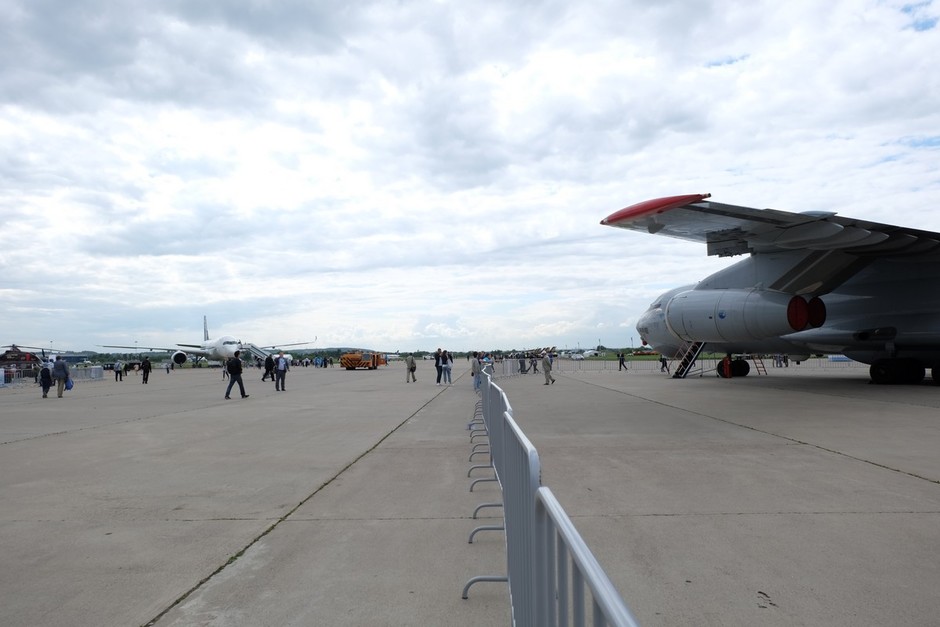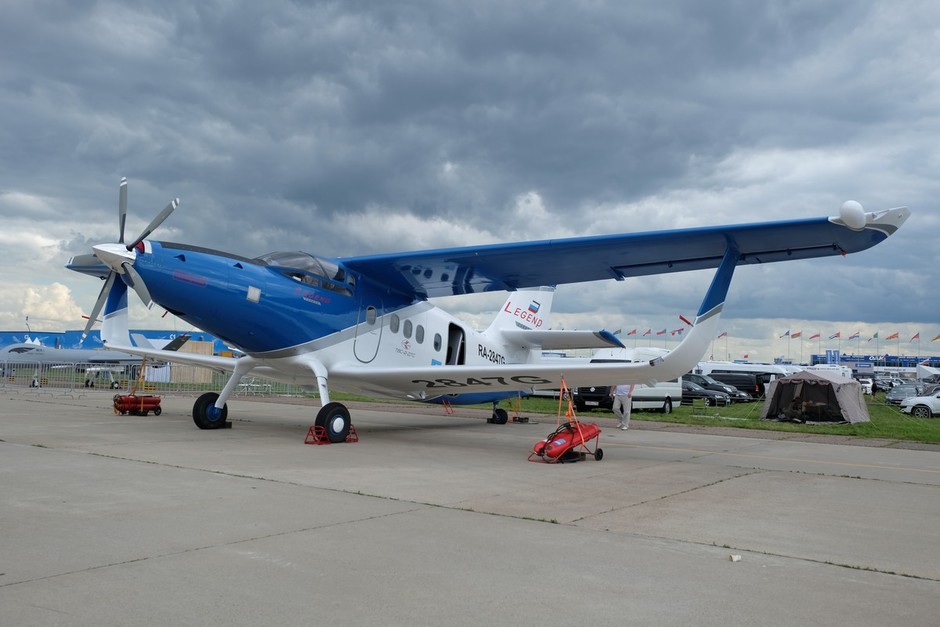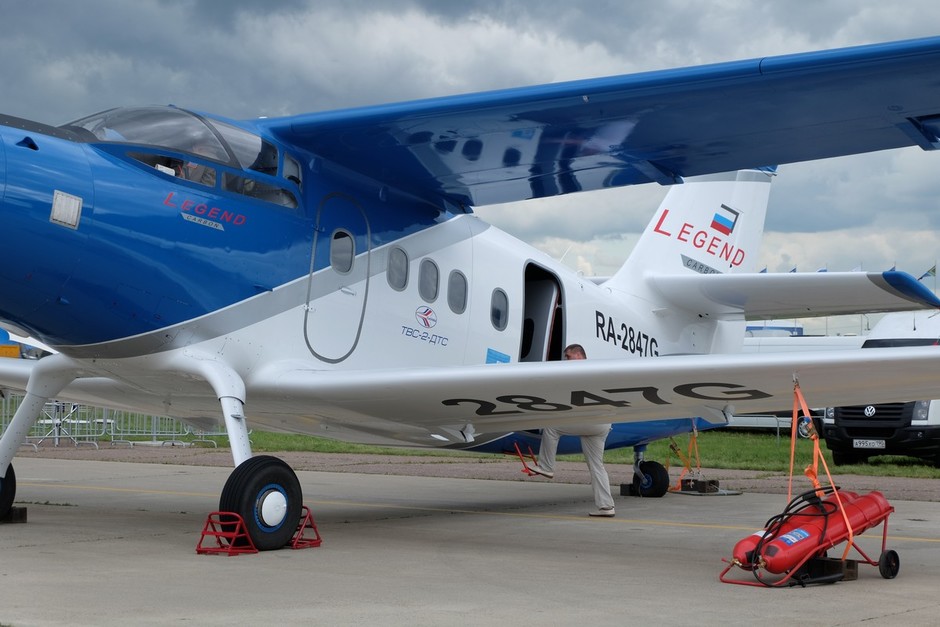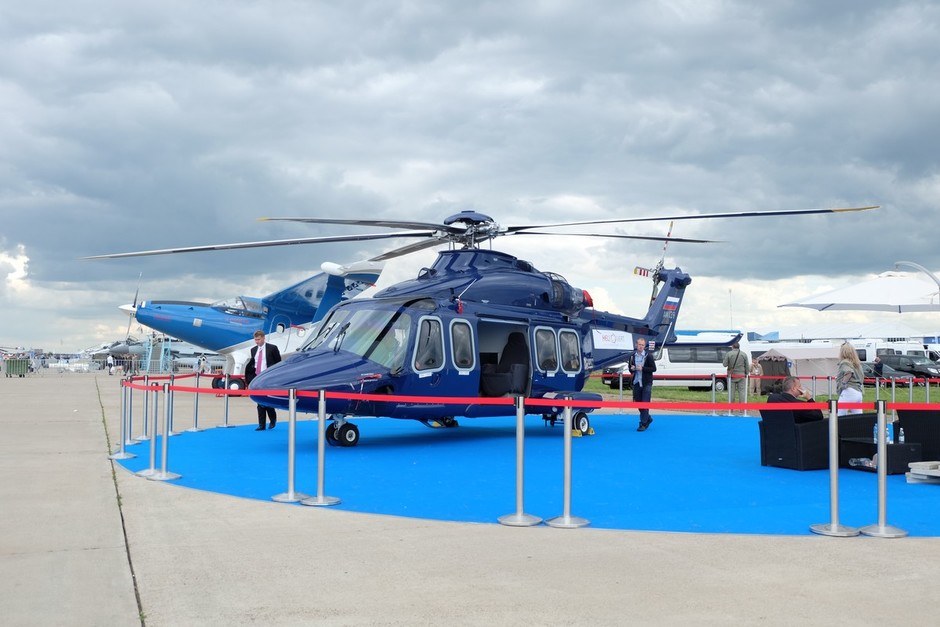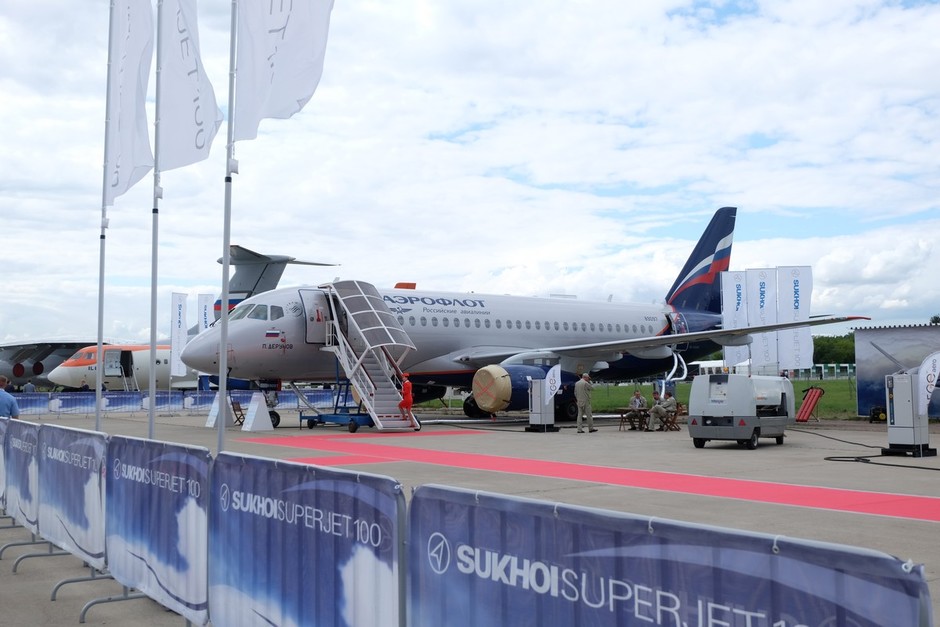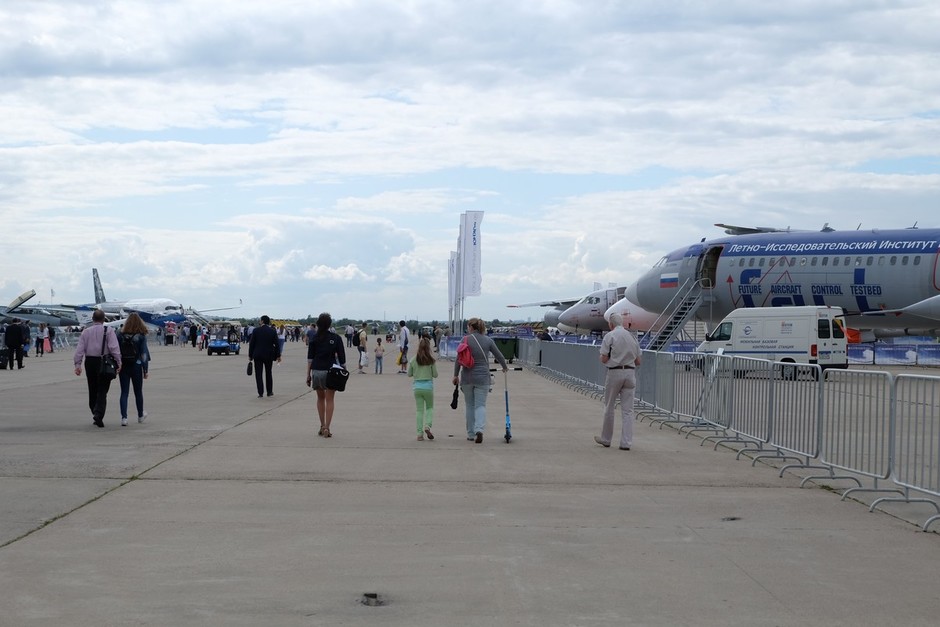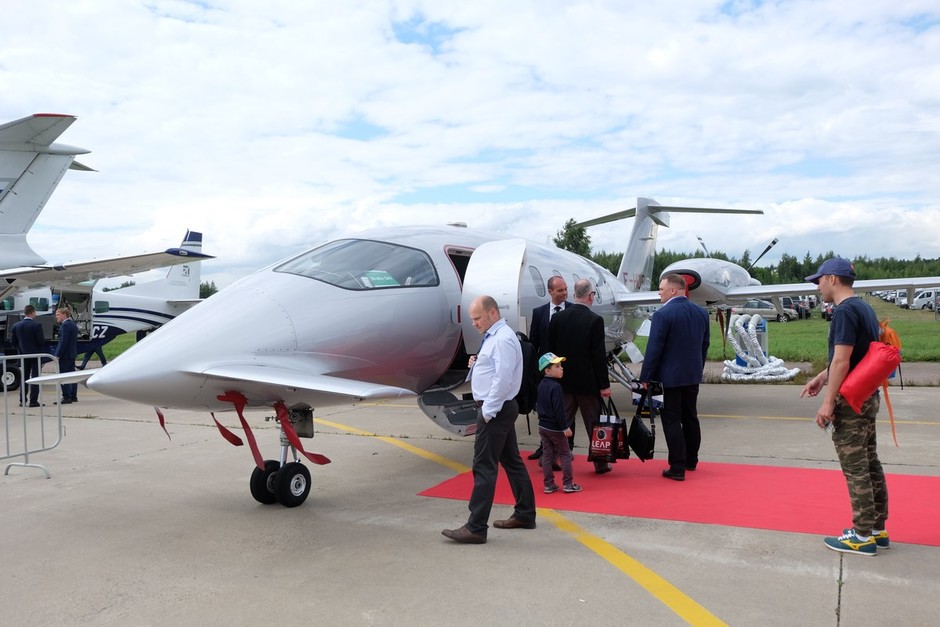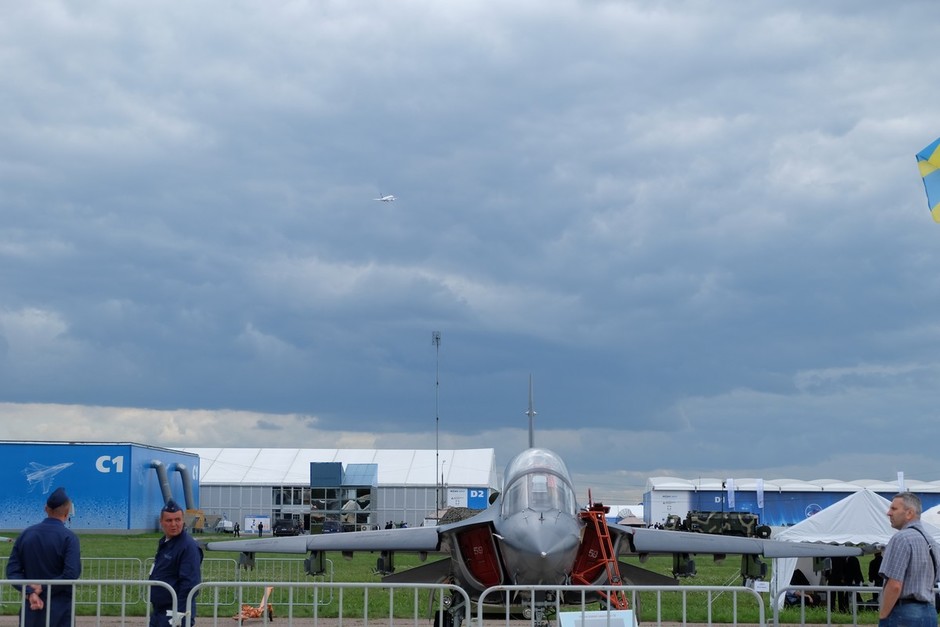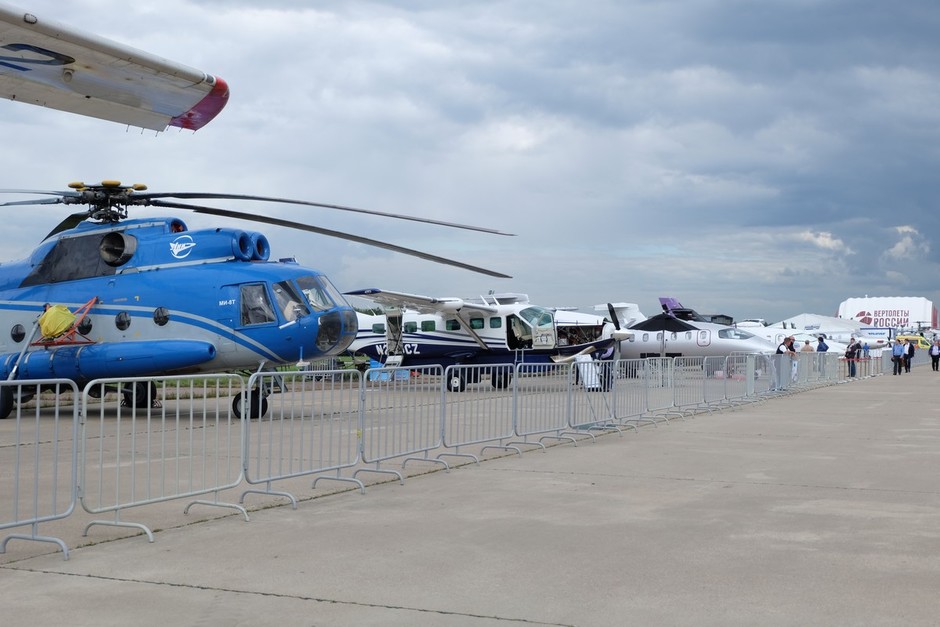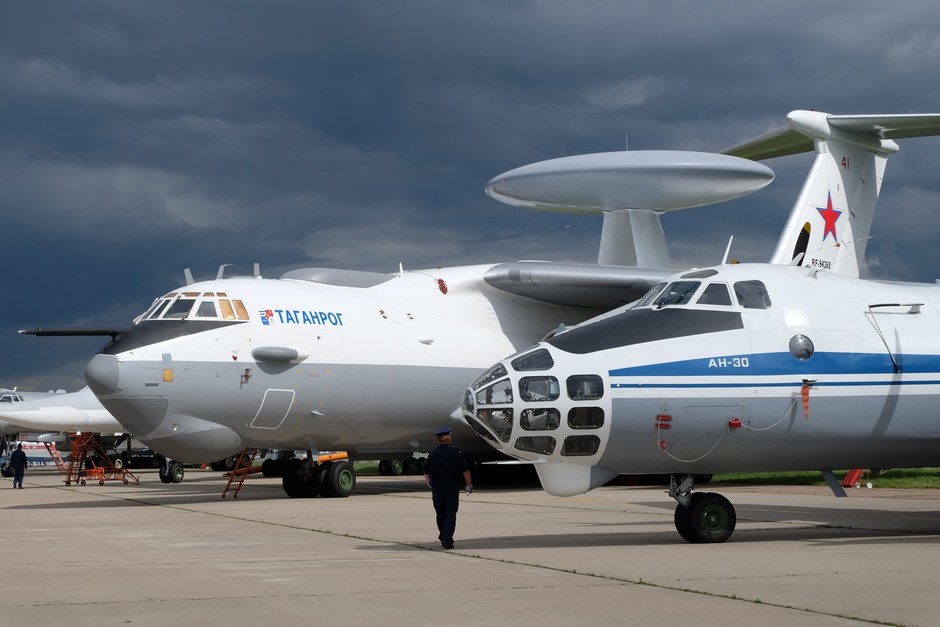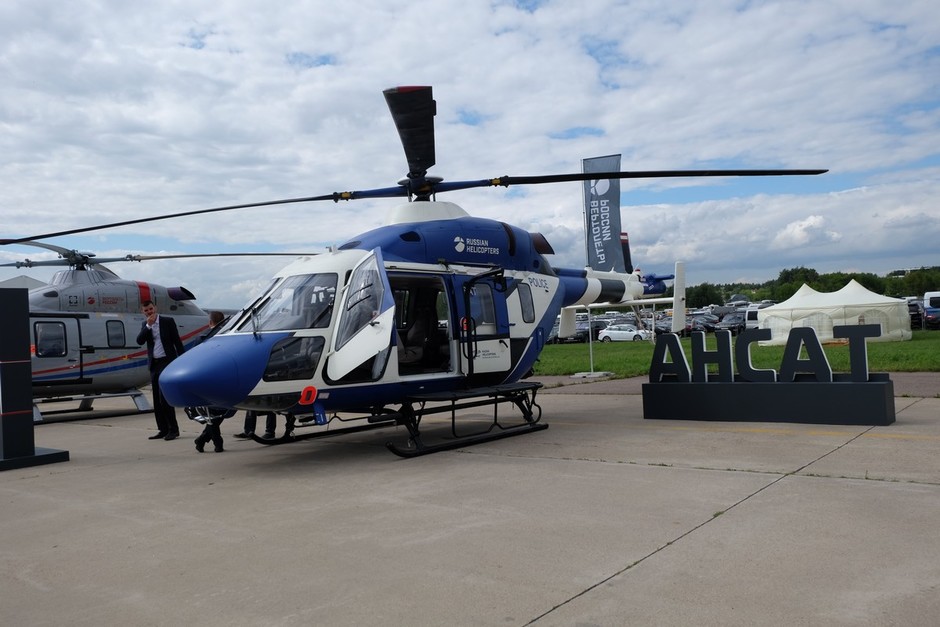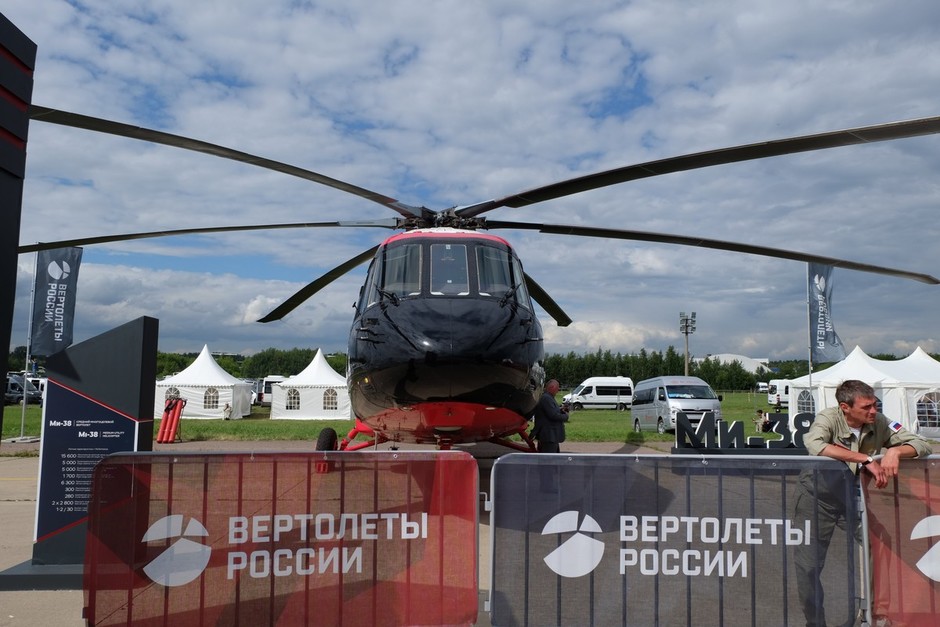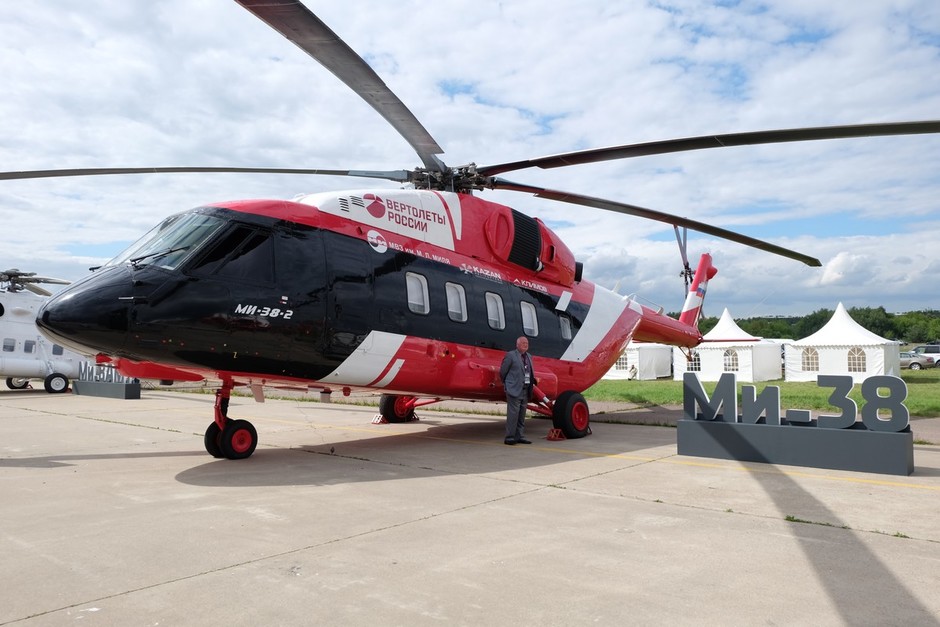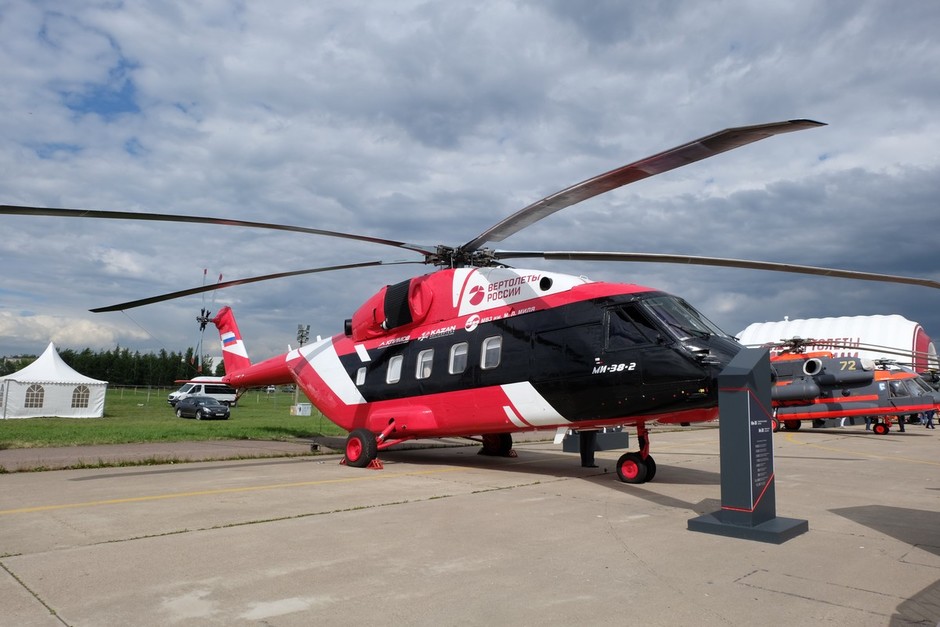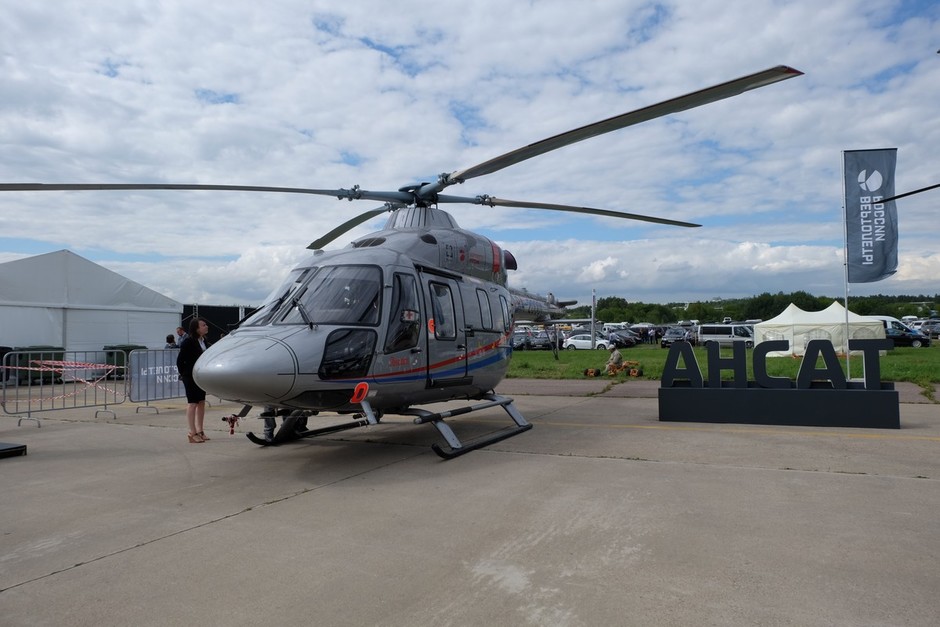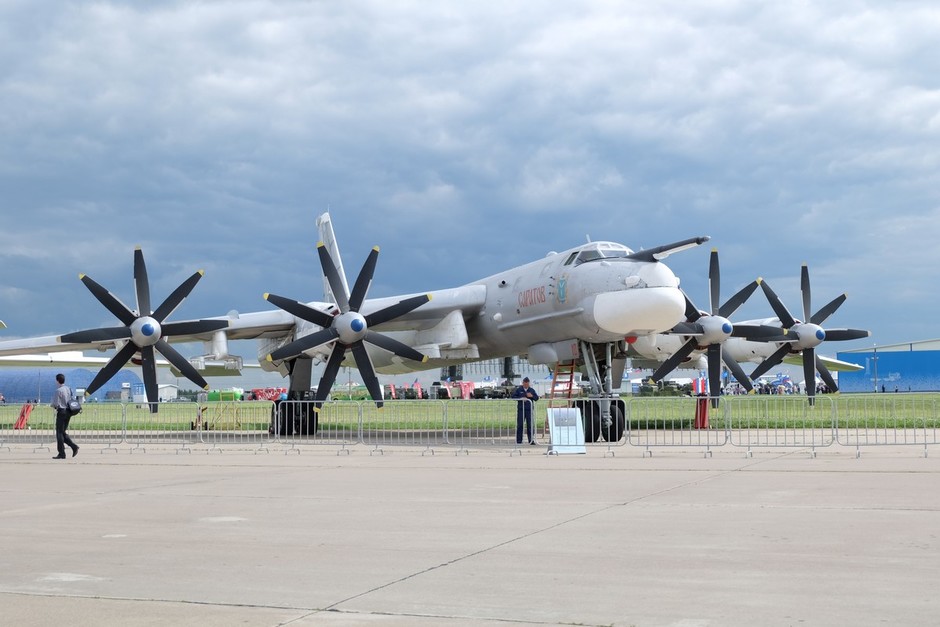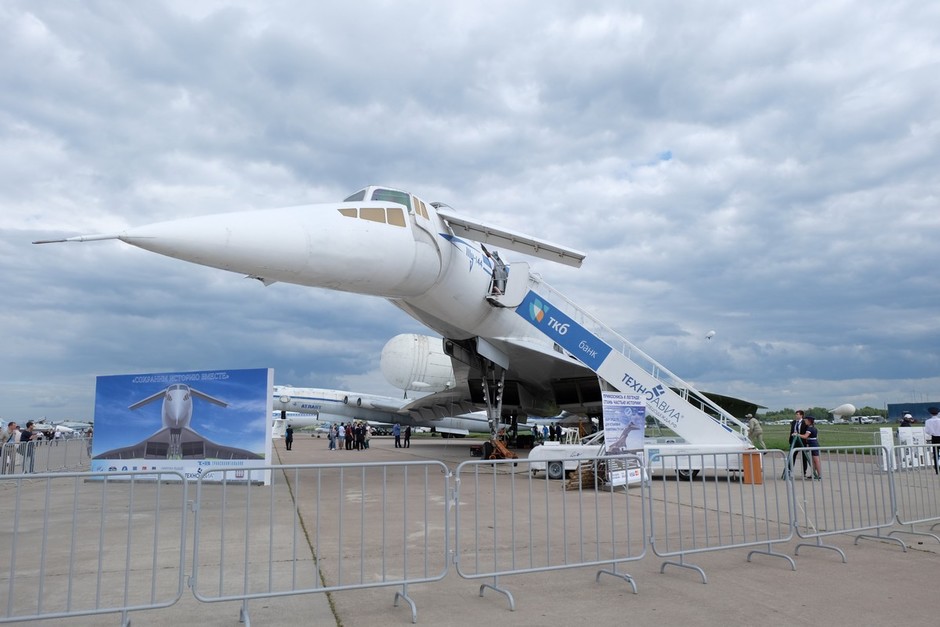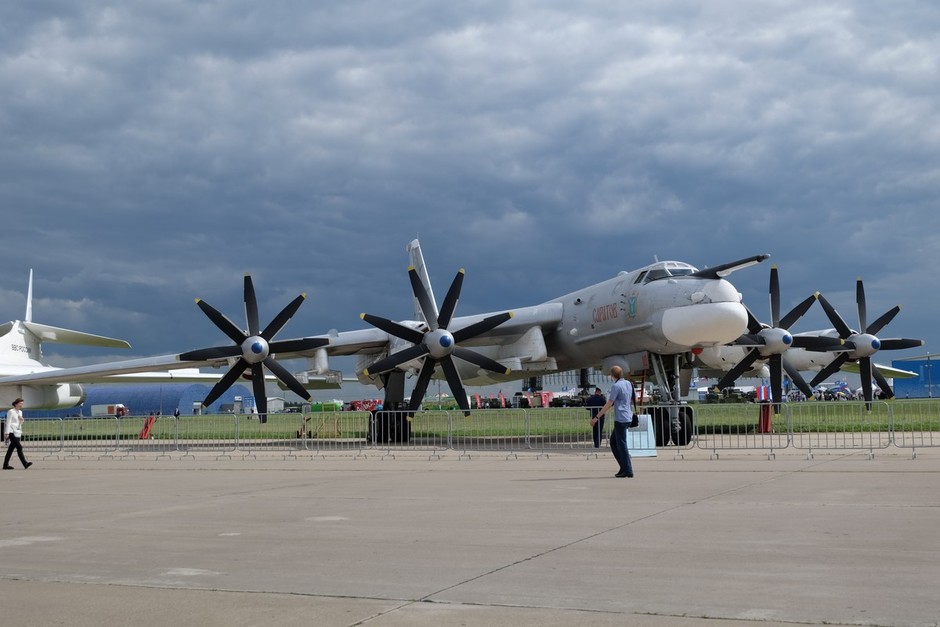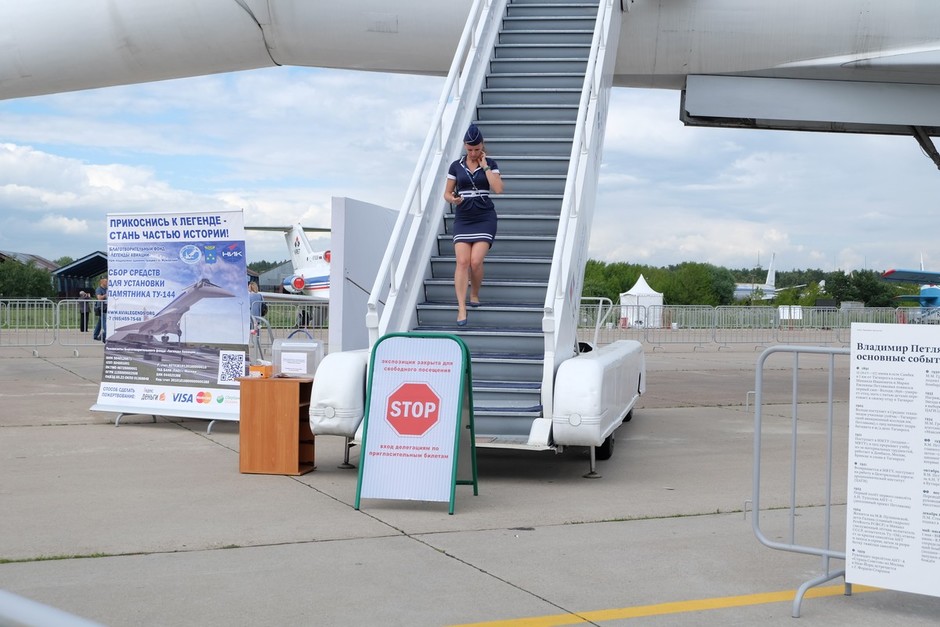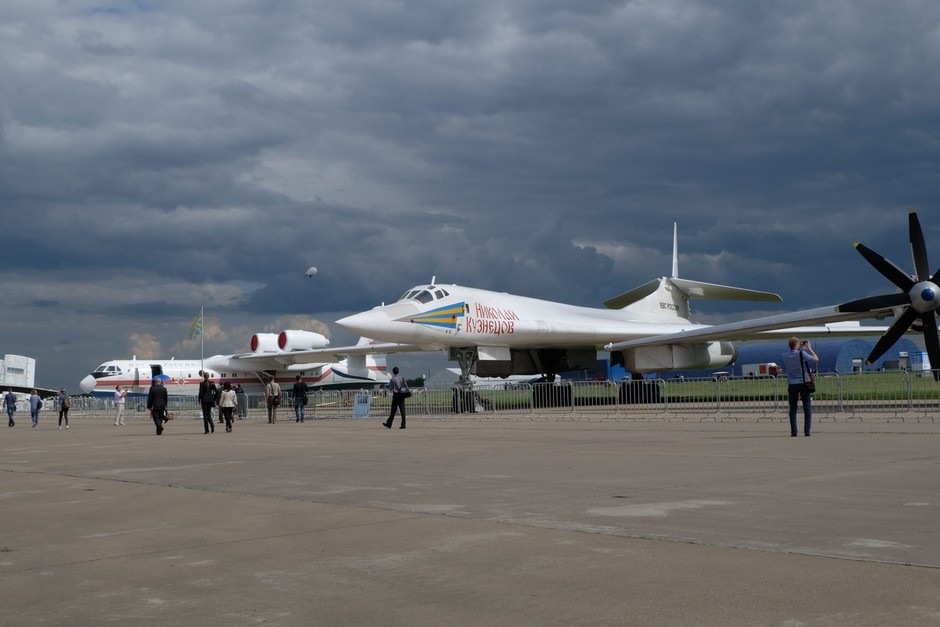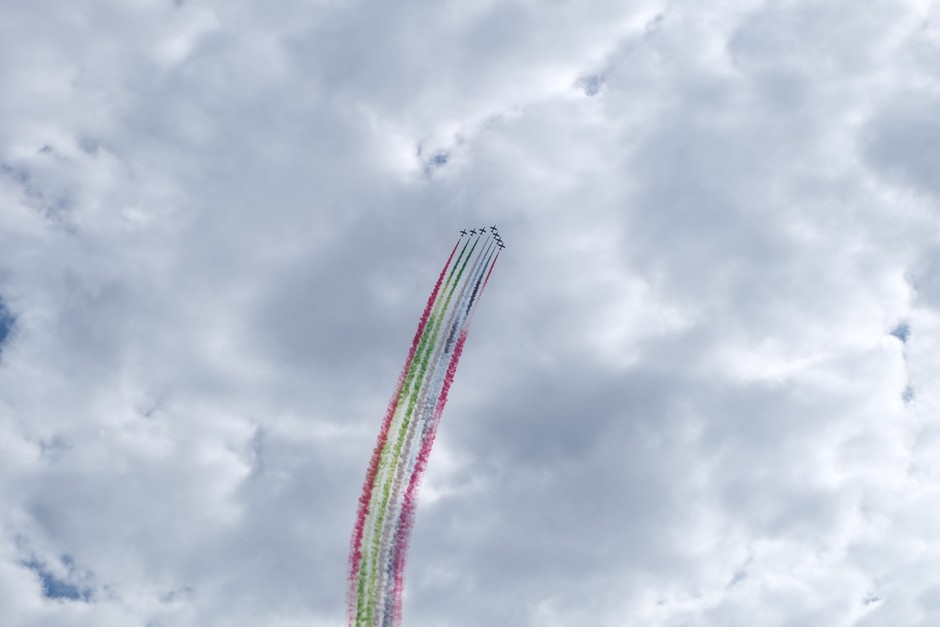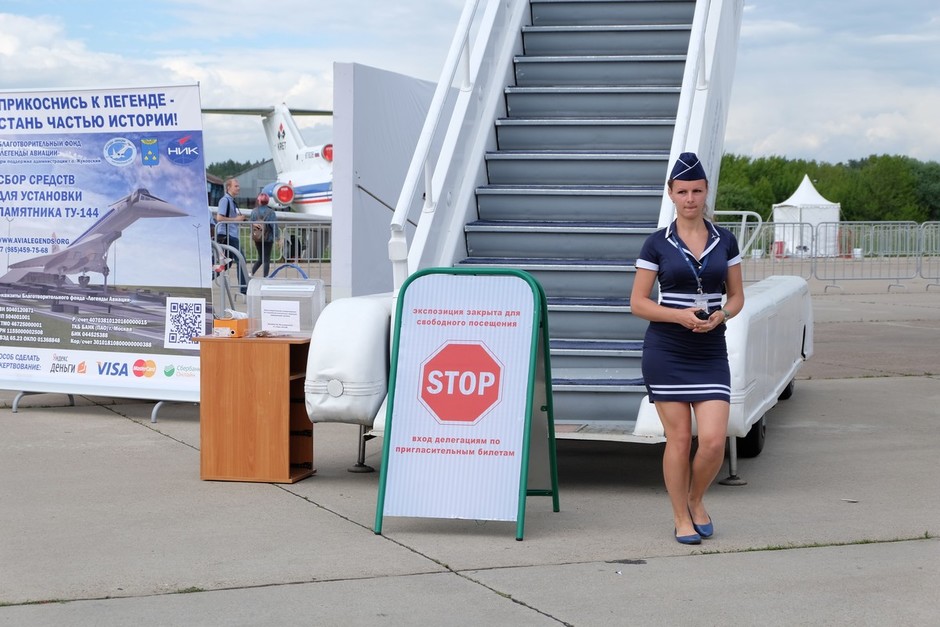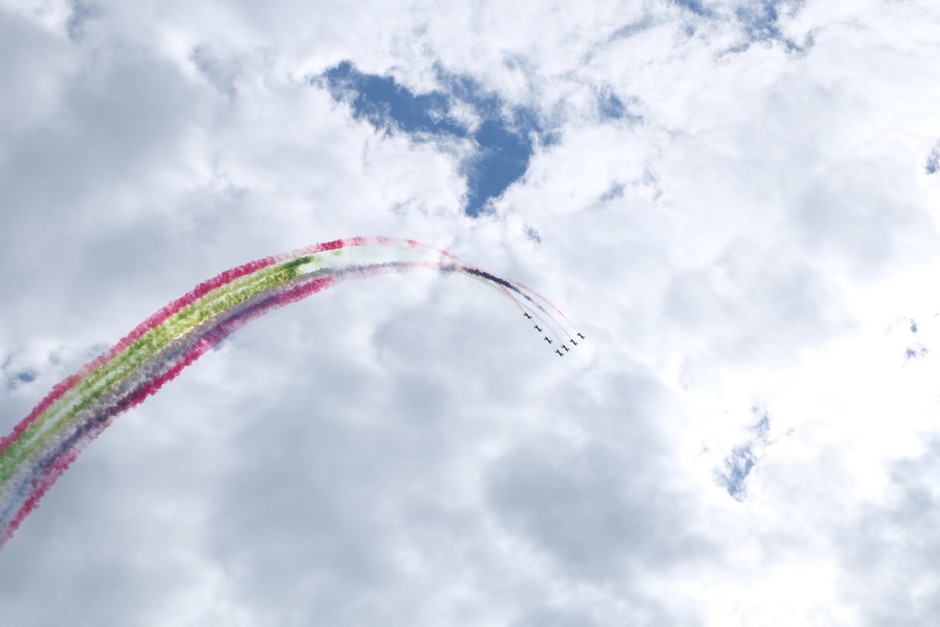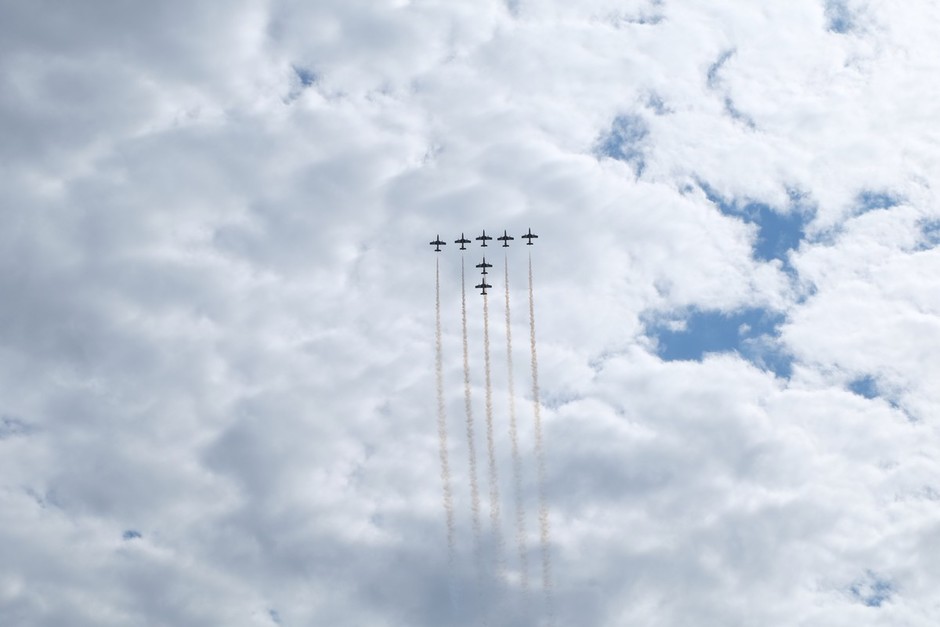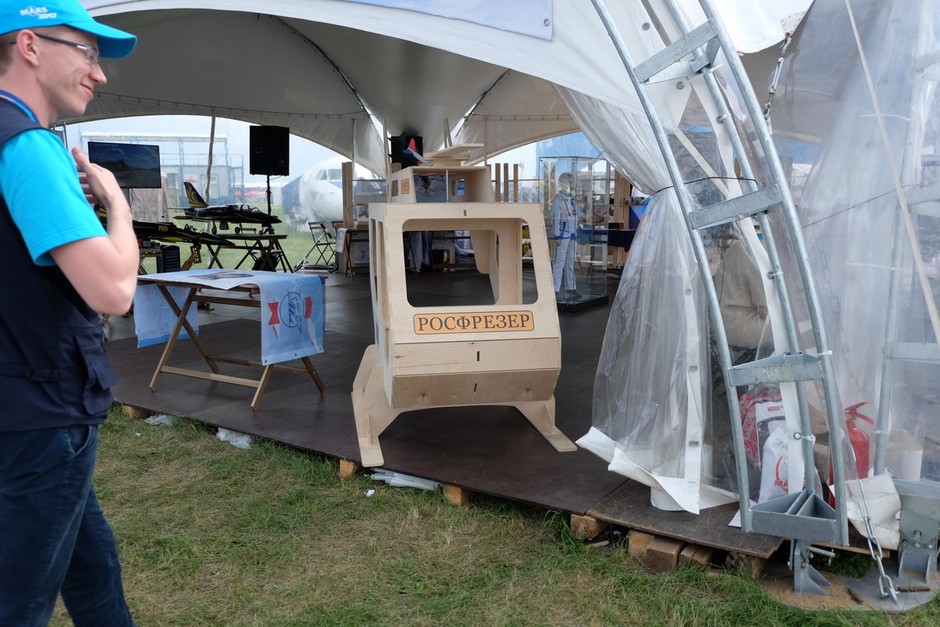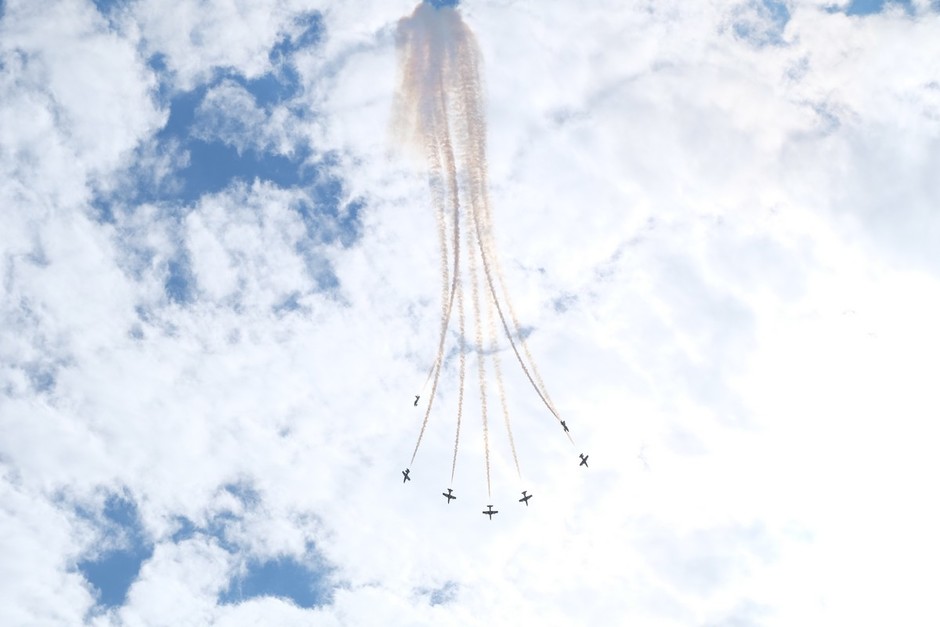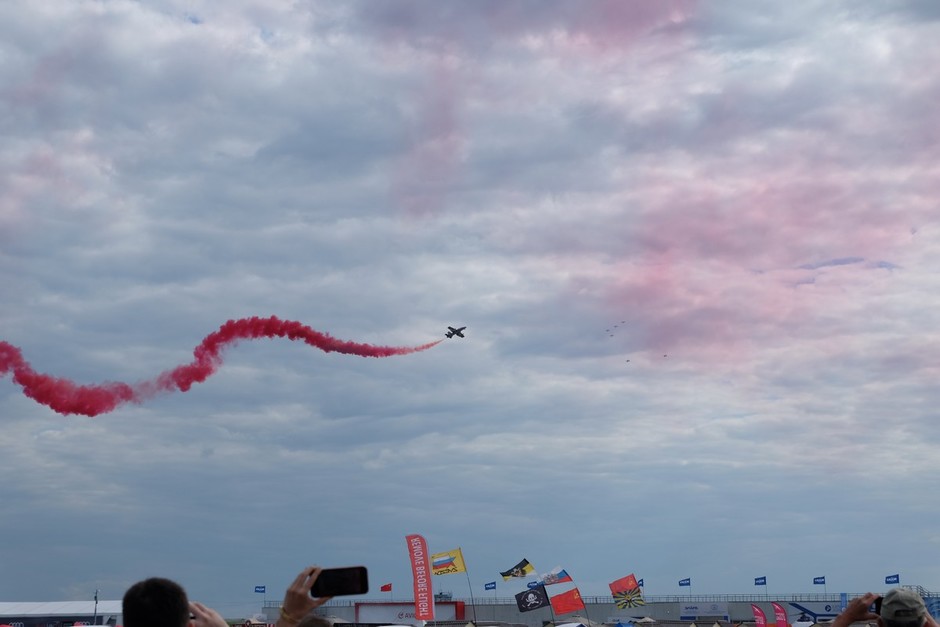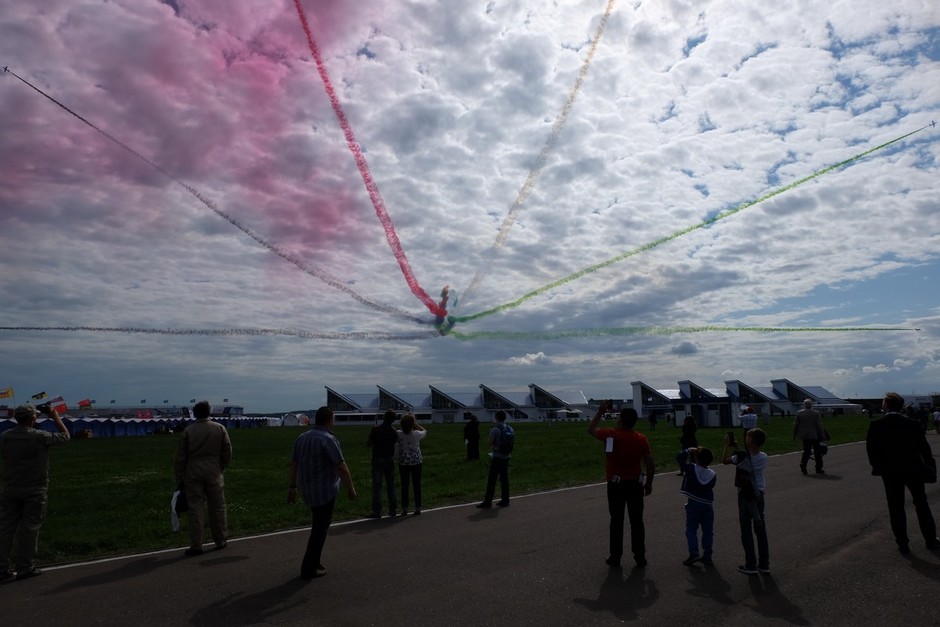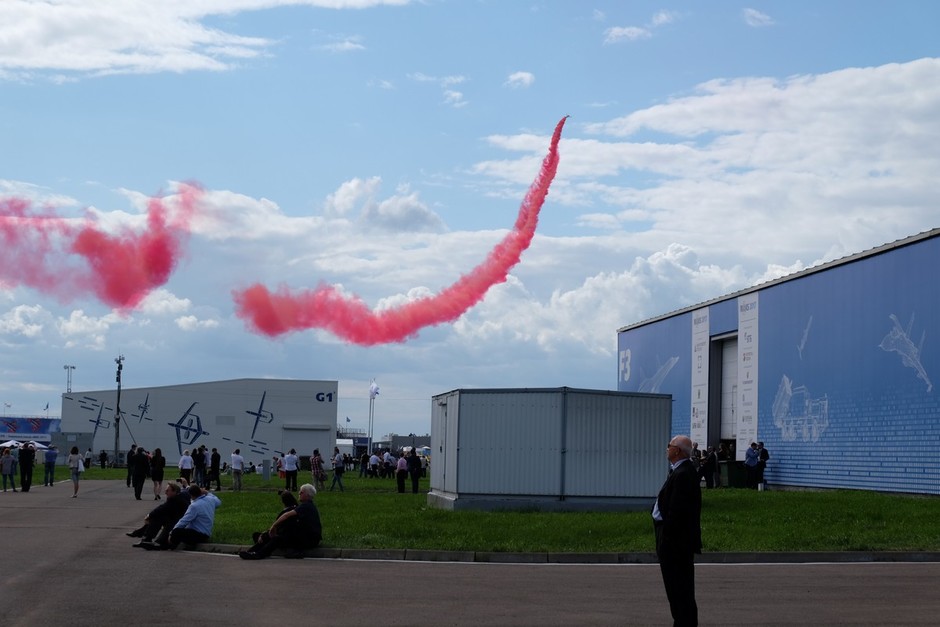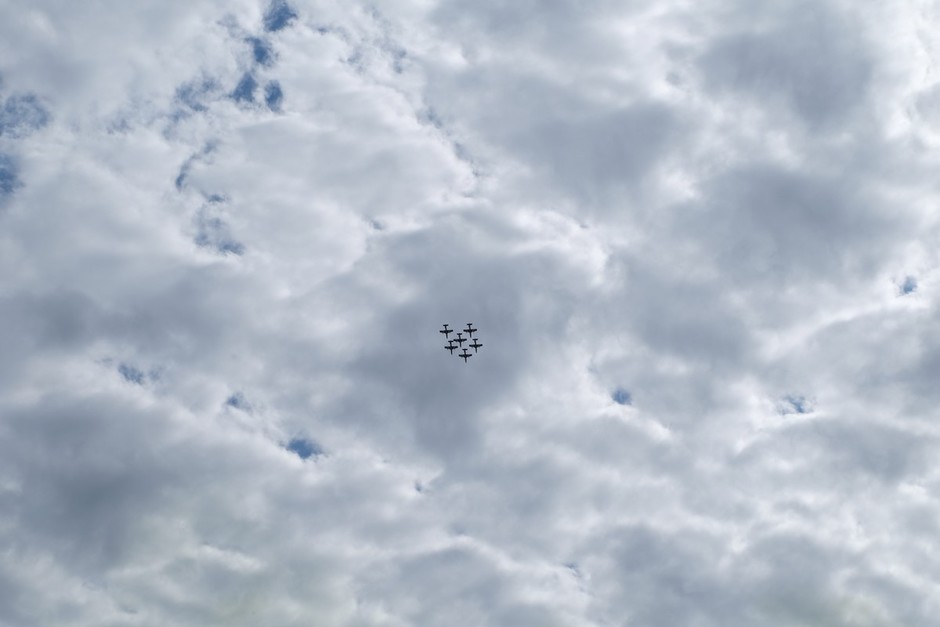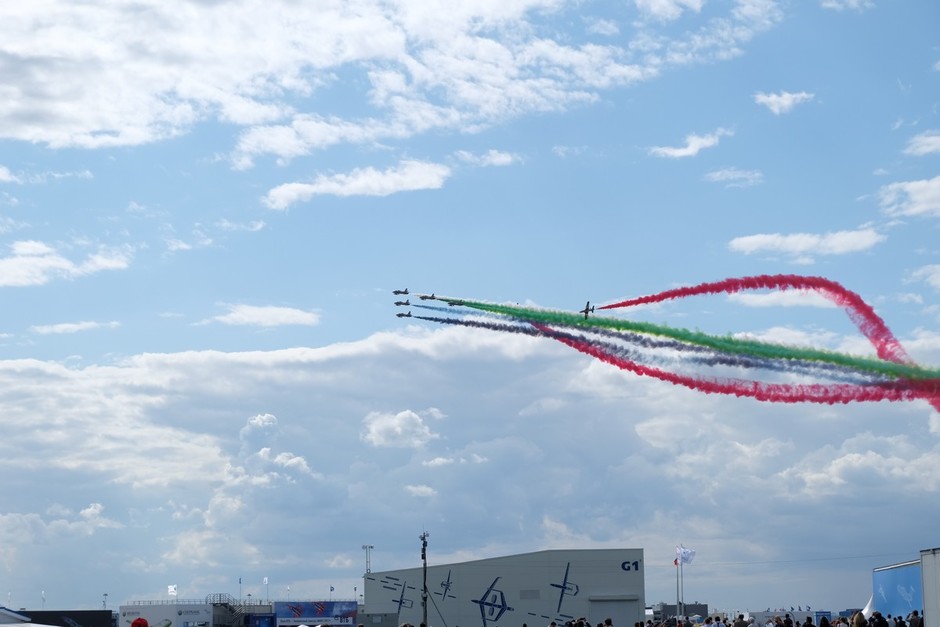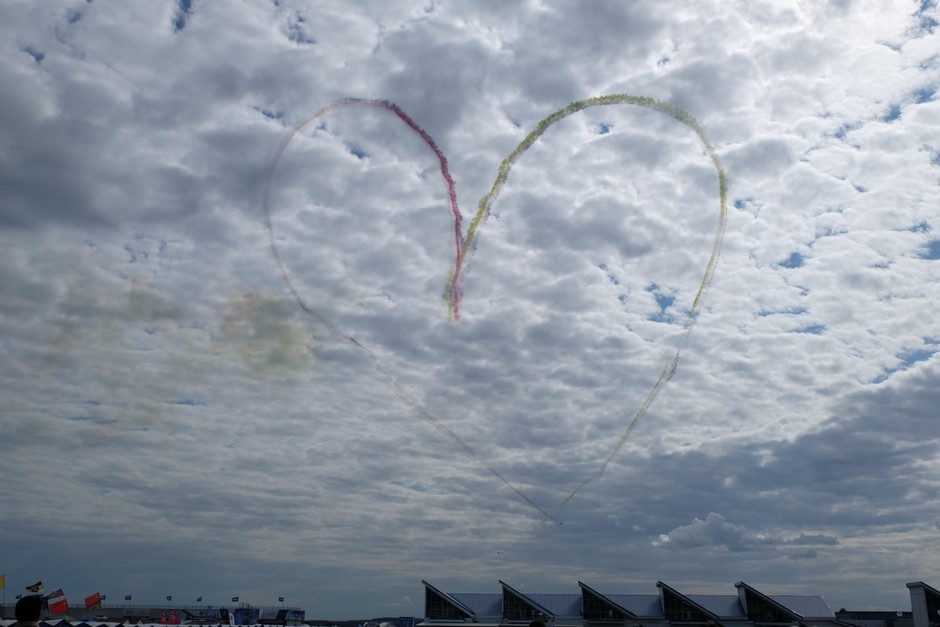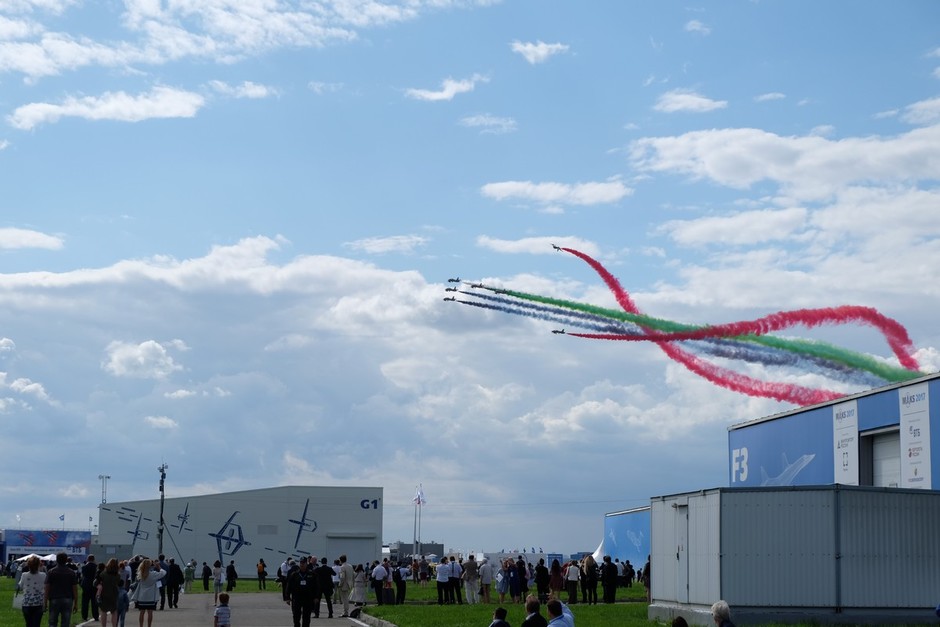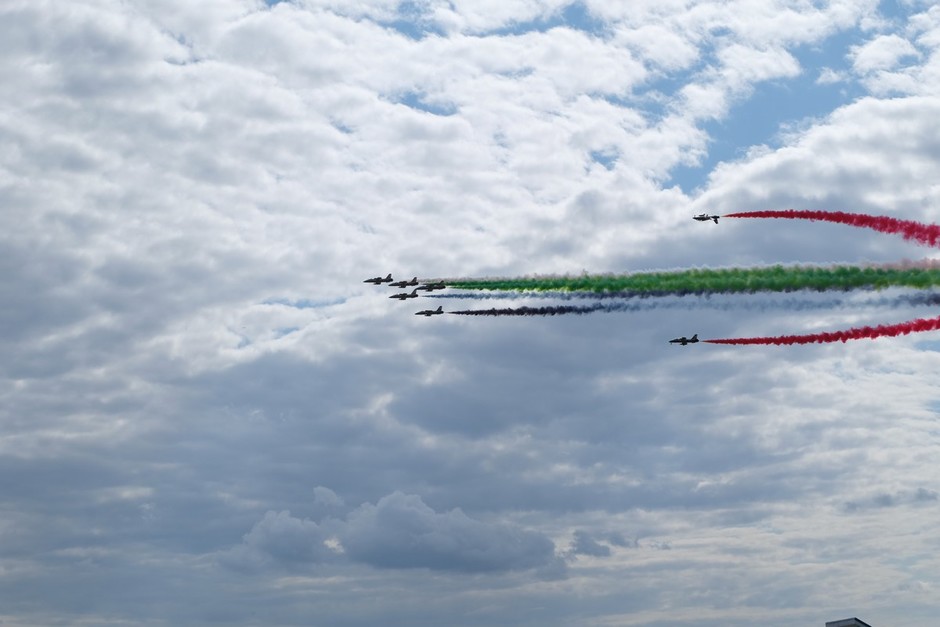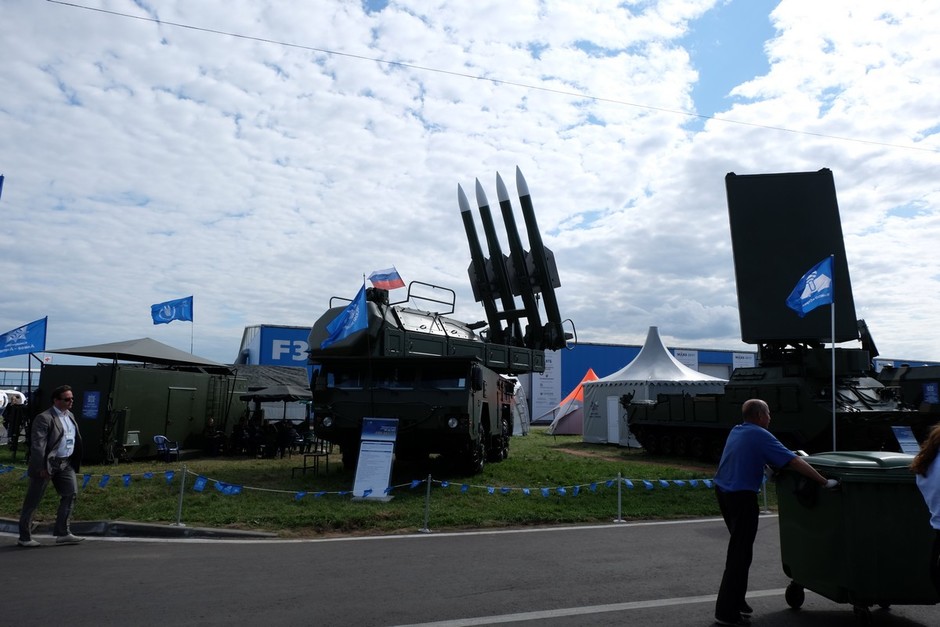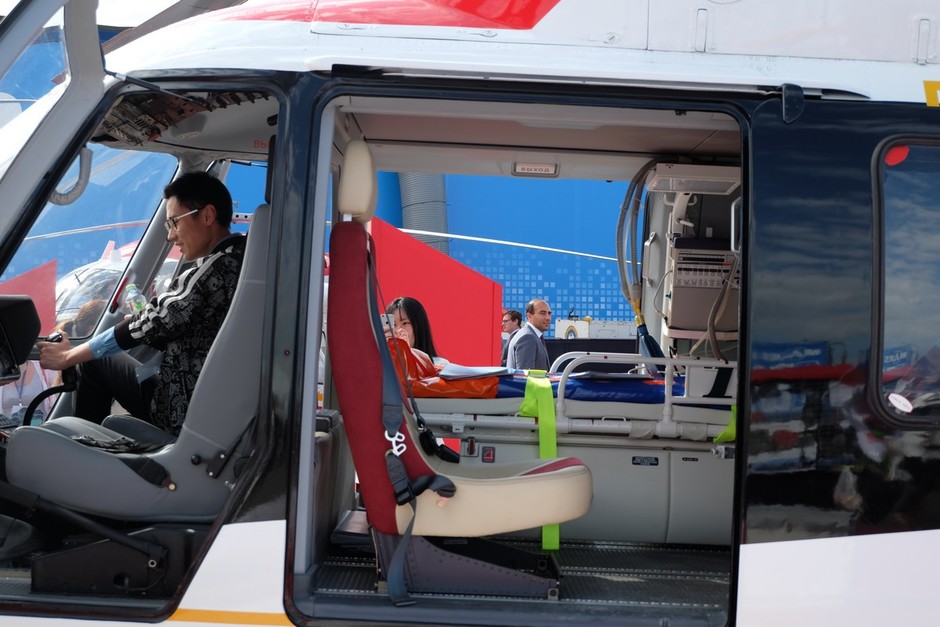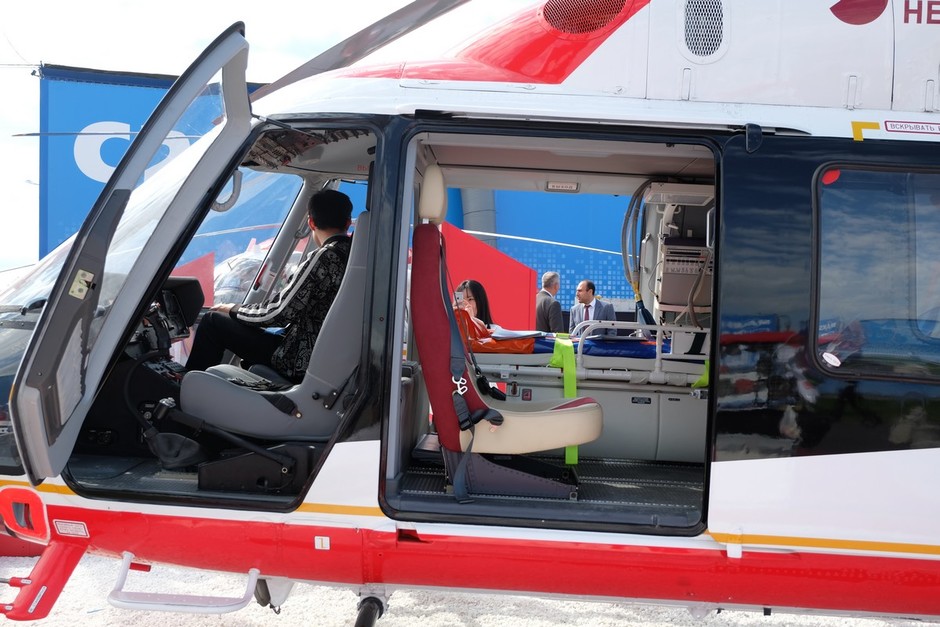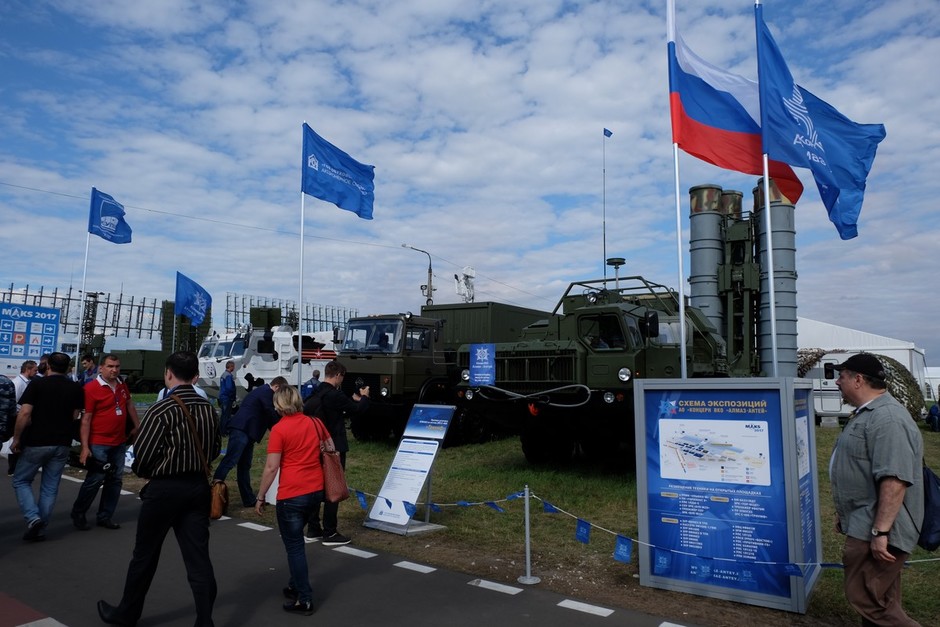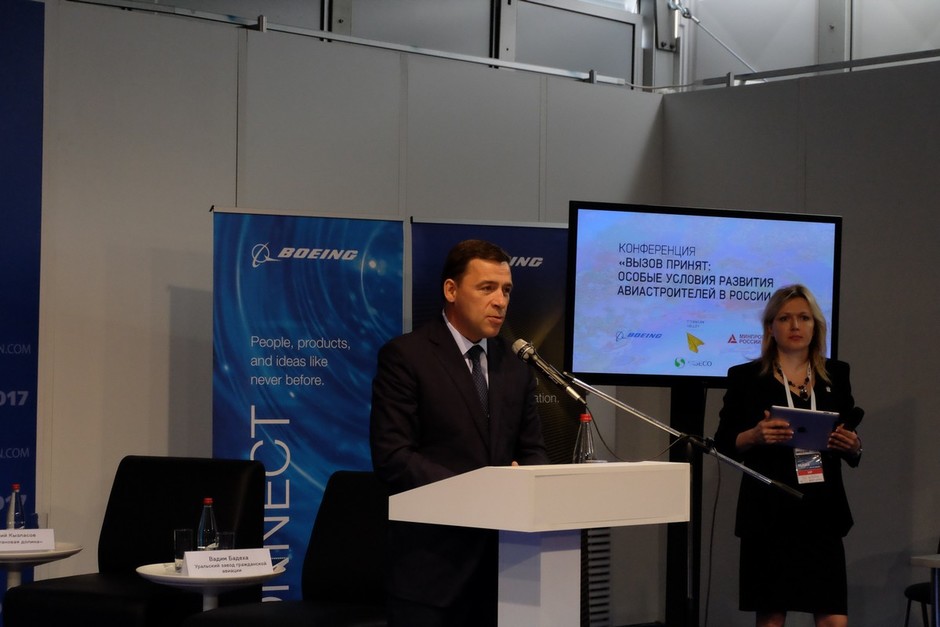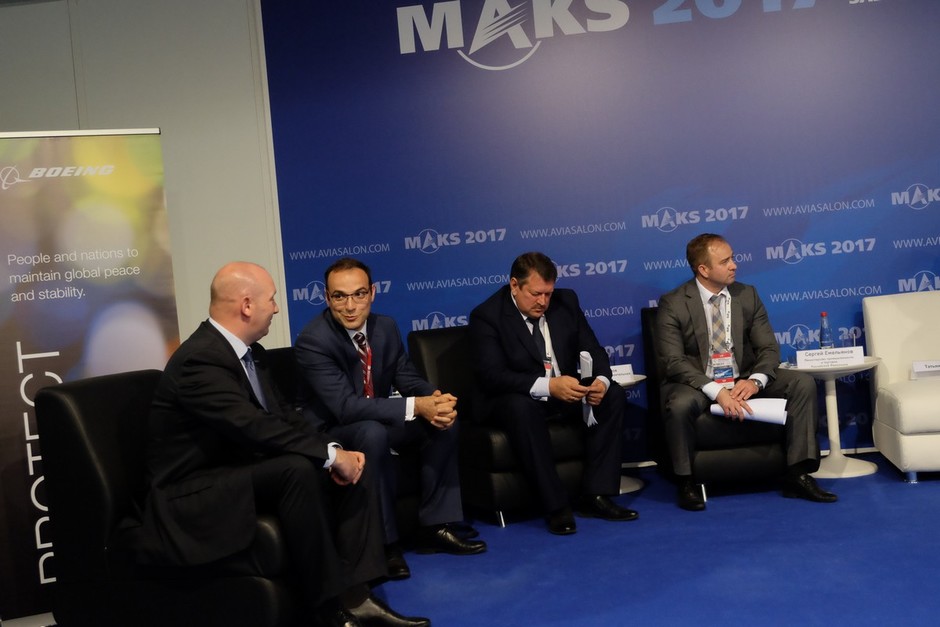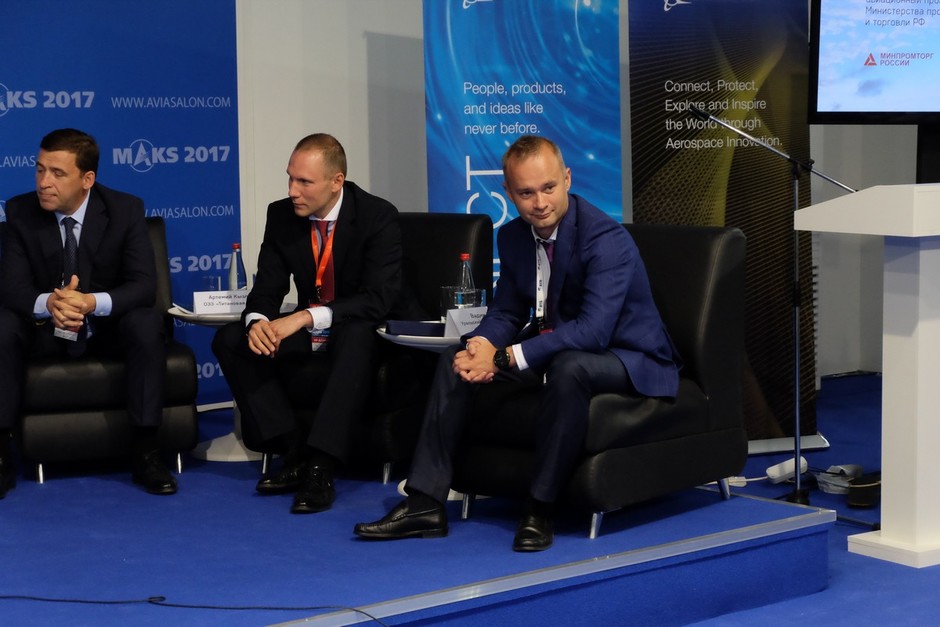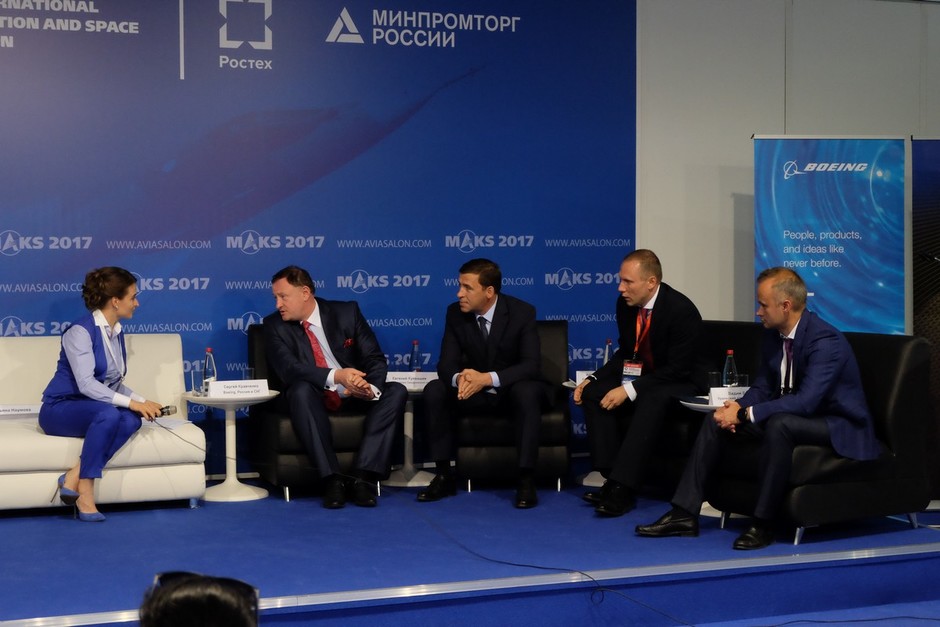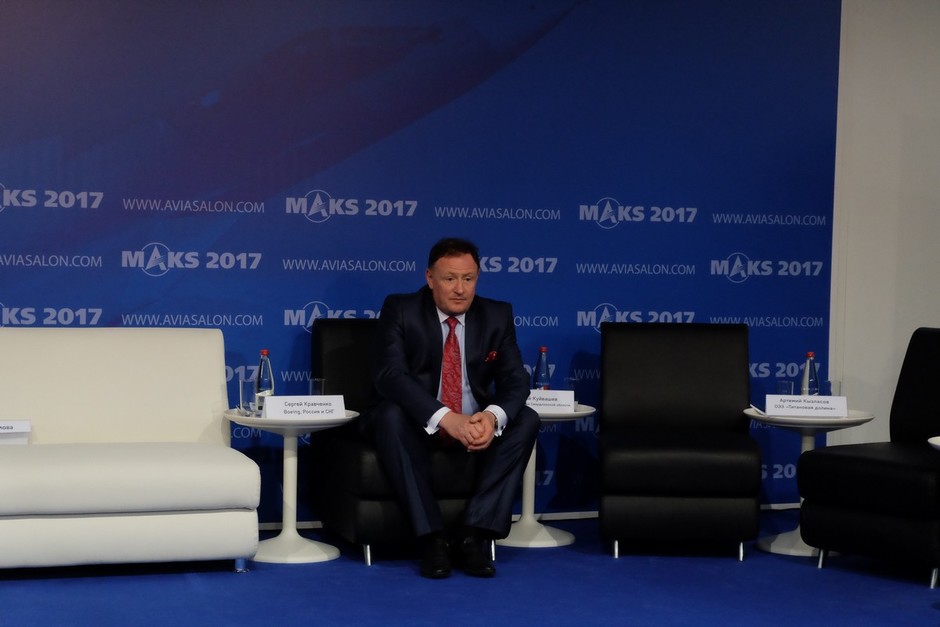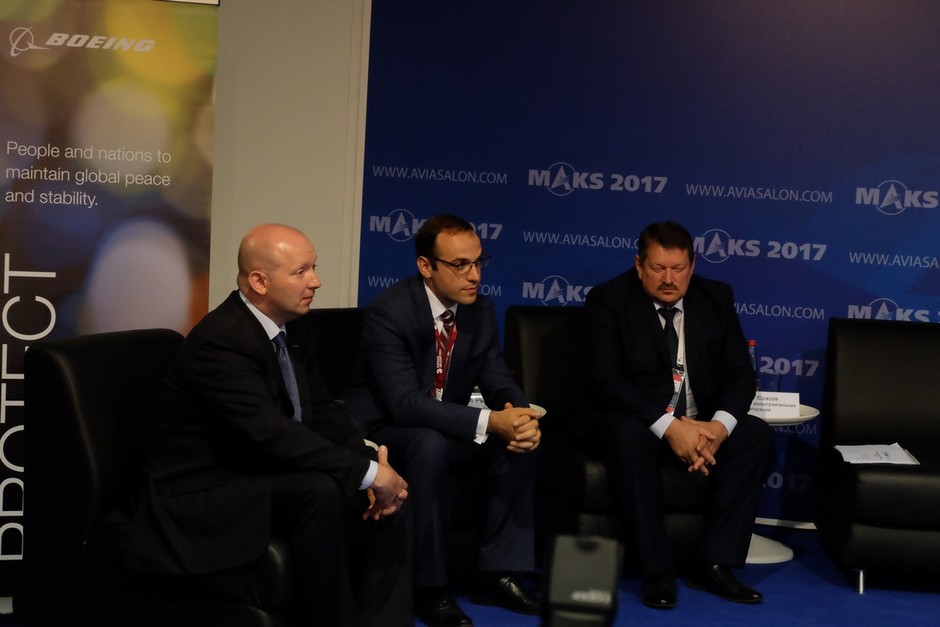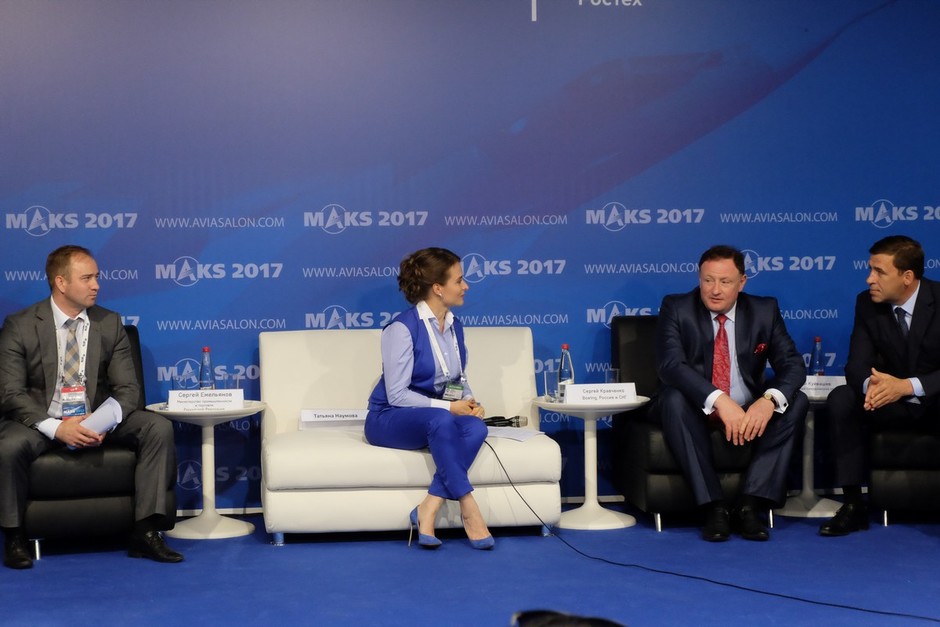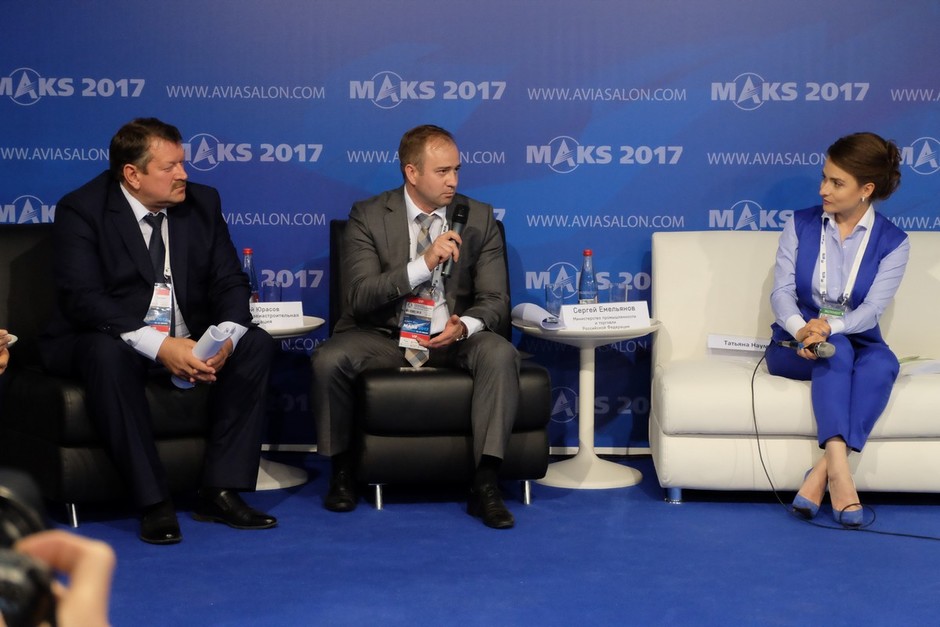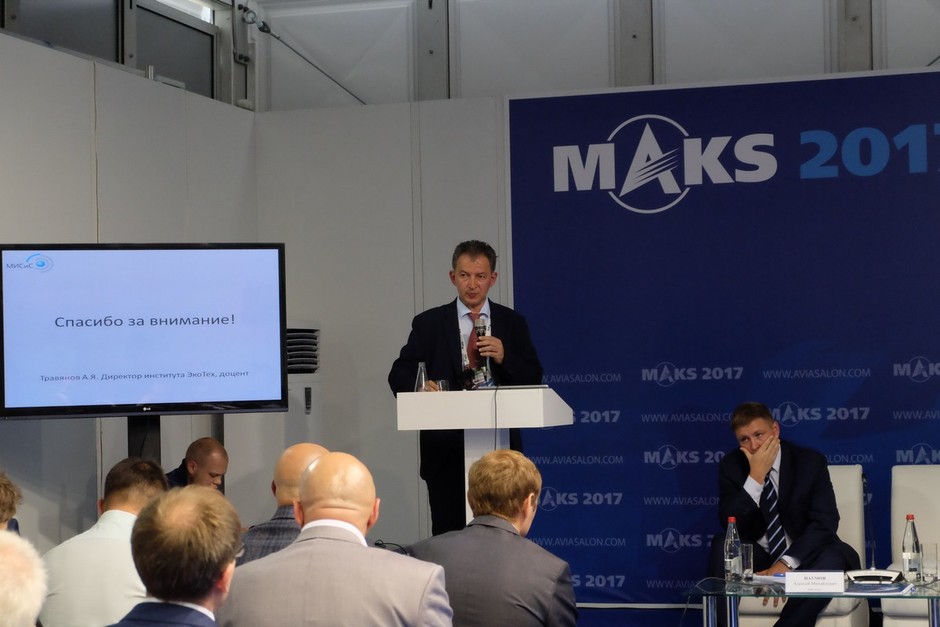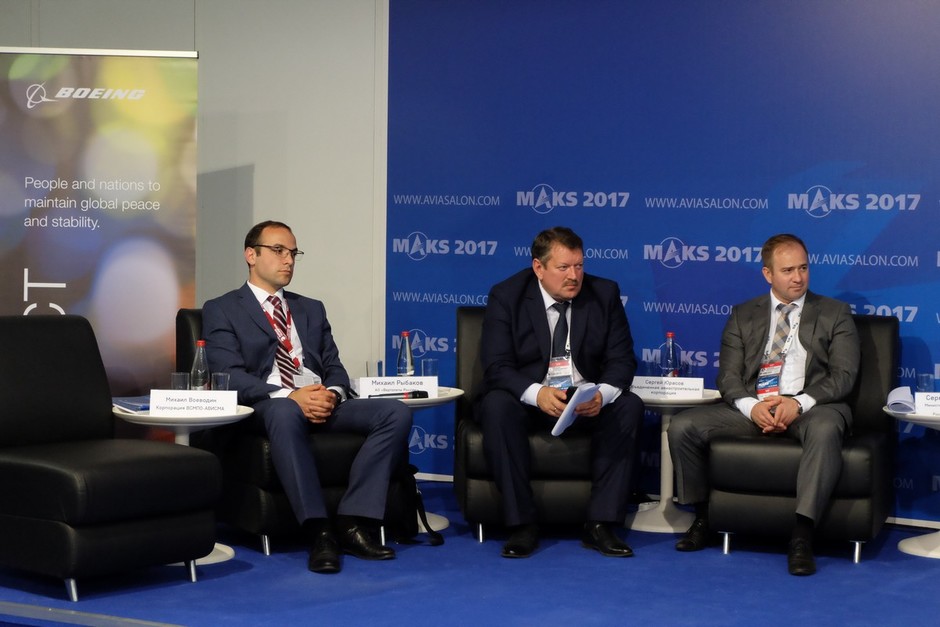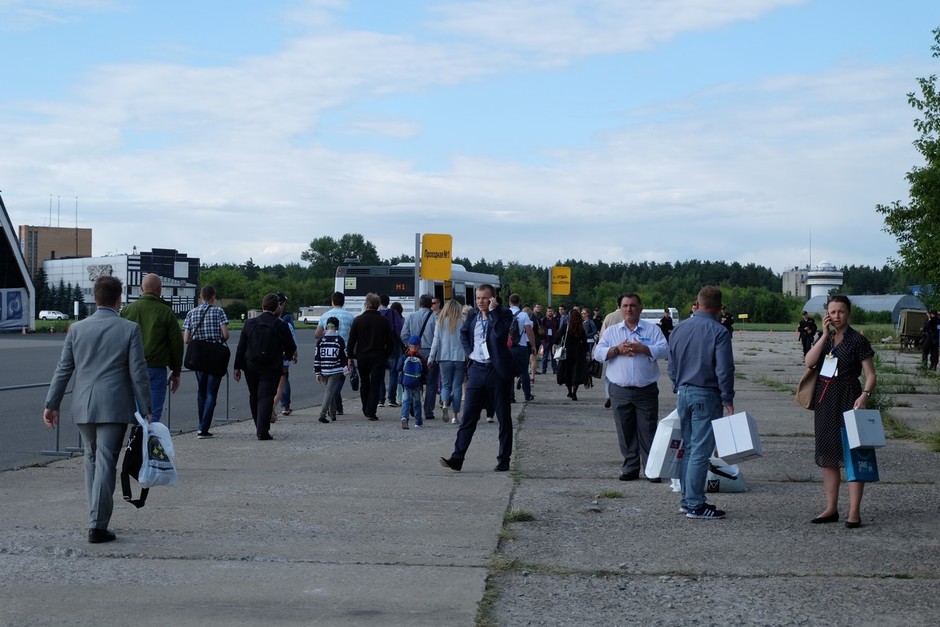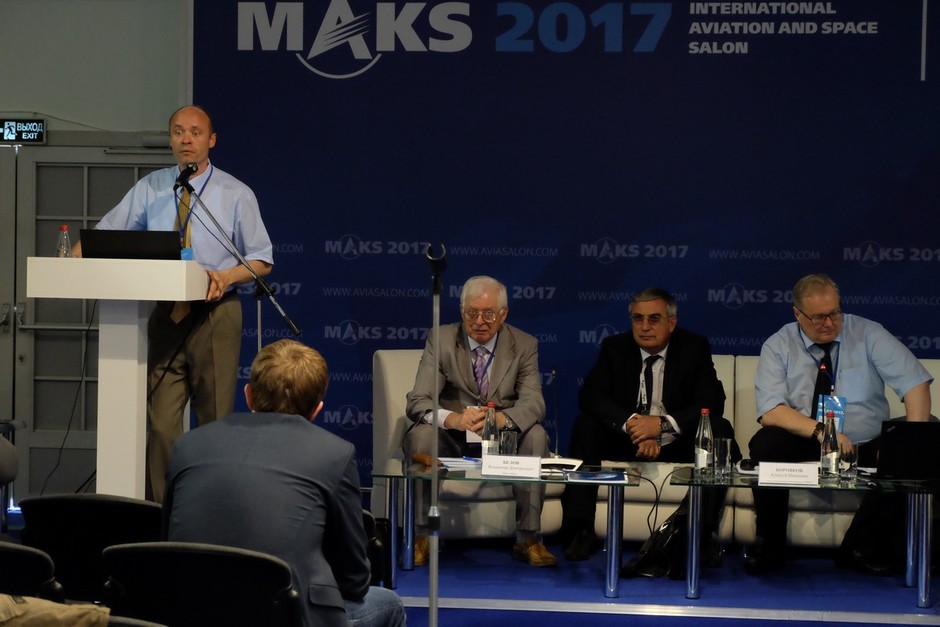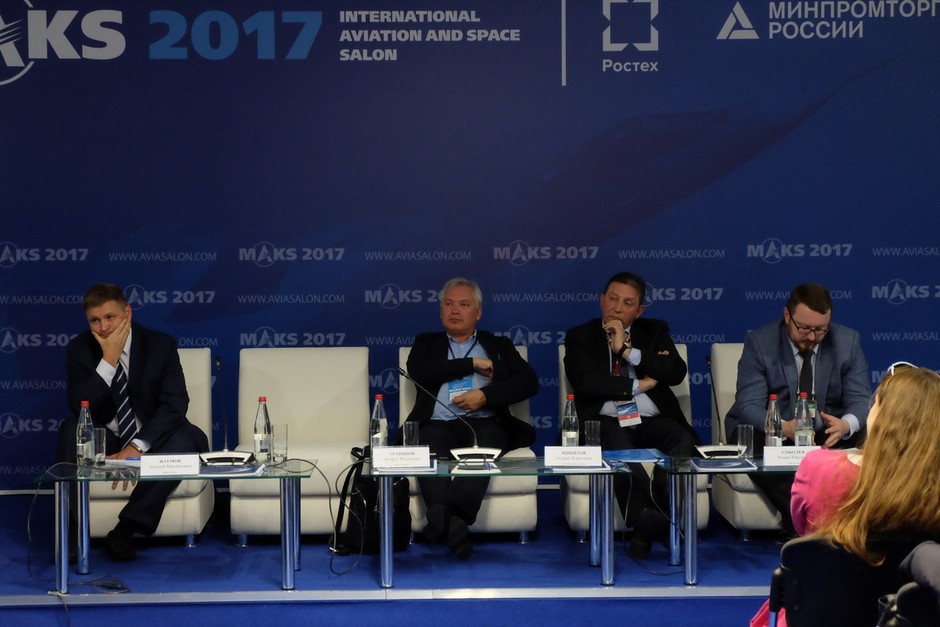 By Dmitry Schipanov. Author's photos