Russia to multiply number of foreign students by 2025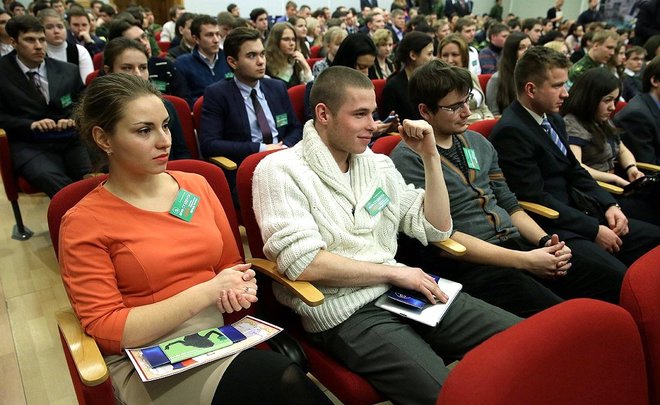 The Russian government is going to invest 5bn rubles in a new programme intended to attract more international students to Russian universities. By 2025, these investments should have attracted 710,000 foreigners that will bring education institutions 373bn rubles. Almost half of these students will take additional educational courses that will be introduced at Russian universities in the next 8 years.
The Russian Ministry of Education and Science approved a new state programme on the export of educational services, says University World News. The plan aimed at attracting international students envisages a 50% increase of foreigners taking full-time courses in domestic higher education institutions by 2019 and more than a threefold growth (from 200,000 to 710,000 people) by 2025. It will allow Russian universities to raise their revenues generated by foreign students from the current 84bn rubles ($1,4bn) to 373bn rubles per year.
According to Prime Minister Dmitry Medvedev, Russia is currently ranking the world's sixth after the US, the UK, France, Germany and Australia in terms of exports of educational services. For the world's leader United States, higher education is the fifth most important export item. ''The U.S. universities earn on foreign students 15 times more than the U.S. government spends on it,'' said the prime minister who will take personal responsibility for the new programme. He eyes to significantly improve Russia's position in the ranking. Institutions participating in the state programme will enjoy tax breaks and other benefits.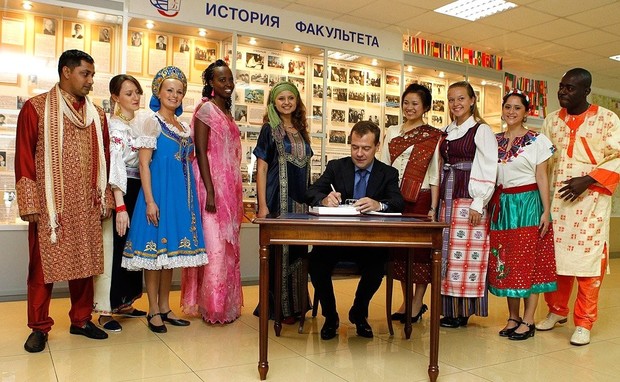 The plan includes creation of special educational programmes for foreign pupils to work with potential applicants starting from secondary schools. It is also planned to start the involvement of foreign students in leading international camps and children's centres located in Russia such as Artek. Besides, the majority of Russian state-owned and private universities are meant to launch their own summer supplementary educational courses for foreign students by 2019. The universities will invite dedicated qualified employees to act as supervisors for foreign students from the day of arrival in the country and up to their graduation.
To encourage potential applicants, the government is planning to ease rules for entry and exit of foreign students as well as for their employment and internships during their studies. Moreover, graduates with the highest grades will be able to get Russian citizenship under simplified procedures. Finally, it is planned to establish a single online platform containing consolidated information on Russian universities and colleges.