Agreement on production cuts impacting Russia's oil export volumes
The country's maritime oil export is down for the first time in 2017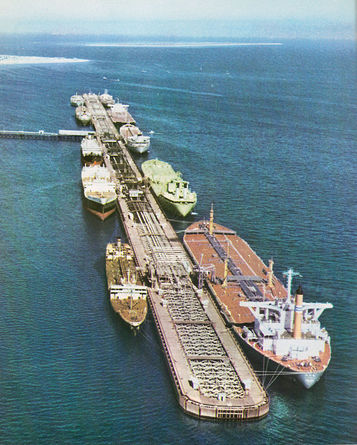 In May, Russia exported less crude oil by sea than in the previous months, and the trend is likely to continue. The information could become a good driver of oil prices as it proves Russia's compliance with a global oil cut deal, but the influence of other factors can offset the market's optimism caused by the Russian export news.
A fall in Russia's maritime oil exports in May, which is the first monthly decline in the country's crude supplies this year, is a tentative gleam of hope for oil bulls, says Oilprice.com. According to Kpler energy data provider, Russia's maritime oil export volume totalled 4,822 million bpd last month, while, in April, it amounted to a record of 5,21 million bpd. Furthermore, Kpler expected that the figure was supposed to be even lower in June. Average loadings have amounted to 4,2-4,4 million bpd, which has been the lowest level since August 2016.
Other sources confirm the decline as well: preliminary data by Reuters estimate that oil loadings from Russian Baltic Sea ports will decline by 13% to 2,1 million tonnes in the first 12 days of July. Loadings from the Black Sea Port of Novorossiysk are also meant to decrease from 1,12 million tonnes to 980,000 tonnes, while loadings from Primorsk will stay at the same level compared to June.
The decline is presumably caused by the agreement on production cuts extended by OPEC and Russia in May and proves that not only Saudi Arabian crude export is affected by the deal. However, there is no information yet on Russia's pipeline oil shipping. According to BP oil and gas company, Russia was the world's top crude oil exporter last year shipping an average of 8,6 million bpd. Supplies by sea account for a substantial part of Russian overall oil exports, but a lot of crude is also shipped by pipelines.

Even if Russian pipeline export is also declining, it can have only a slight effect on international prices due to the influence of other factors. Last week, the U.S. Energy Information Administration reported a 2,5-million-barrel decline in crude oil inventories, but it also reported a growth in U.S. crude production. Added to earlier reports about Libyan output reaching 900,000 bpd, this information is likely to offset any sprouts of optimism resulting from the Russian export news, considers the media.
Last December, OPEC alongside with other oil producing nations including Russia pledged to cut the output by 1,8 million bpd in order to overcome a global oil glut and spur oil prices. In May, the participants agreed to extend their deal until March 2018.