Artyom Silkin: ''Tourists coming to Sviyazhsk by car create the main flow''
Tatarstan issued a list of victims of political repressions of the era of Ivan the Terrible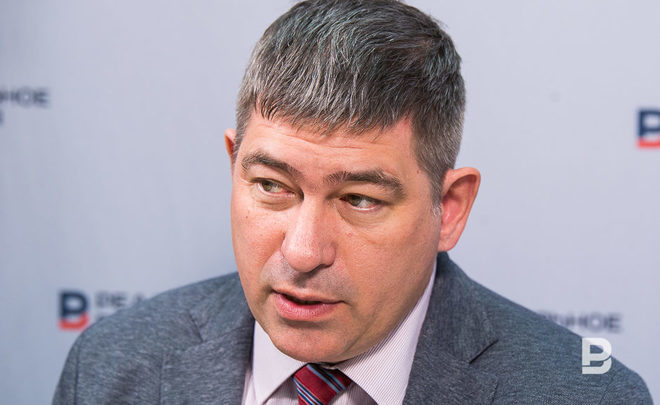 Growth of tourist traffic and relationship with the Russian Orthodox Church, scientific projects of the island-city and creation of new working places not only on the island but also in Kazan. And, of course, an answer to the question when the frescoes of the Assumption Monastery open. The online conference with Director of Sviyazhsk Museum-Reserve Artyom Silkin was about it.
''I am against enjoying ruins''
Mr Silkin, the first question is probably unpleasant. We can hear sometimes that Sviyazhsk is not same after reconstruction, previous Sviyazhsk disappeared, the aura of the island disappeared. What do you think about such talks?
Sviyazhsk changes as any other settlement. As for the destruction of the Sviyazhsk spirit, I think it is not a fair statement enough. It is clear people have some pleasant memories of a trip to a forgotten village called Sviyazhsk. But in the 16 th century Sviyazhsk was founded as urban settlement. I think it is not so bad that it looks more like a city. Now it doesn't resemble a forgotten village. Russia has a great deal of forgotten villages that are in a very bad state, many architectural monuments are collapsing, unfortunately. They total thousands throughout Russia. This is why, in my opinion, it is good that Sviyazhsk sites were restored. Should we stay and look how they are collapsing and enjoy it? No, I am against.
Our readers ask about the structure of your museum-reserve.
The museum-reserve occupies all the territory of the Sviyazhsk island, coincides with borders of the sightseeing point of the island-city of Sviyazhsk whose borders were fixed by a decree of the regional Cabinet of Ministers as early as the 2000s. Several establishments, land parcels belong are property of the museum-reserve. For instance, it is a complex of federal constructions of Sviyazhsk District where the Museum of History of Sviyazhsk, former water tower, exhibition hall, Museum of Civil War in the Volga District are located. We were given a fire unit, an art gallery is to open soon. By the way, a wooden watchtower was restored there. A wooden house on Troitskaya Street with the museum of artist Gennady Arkhiereyev is to open in the short run is also at our disposal. The Archaeological Museum that is under construction, archaeological sites located on our territory also belong to the museum-reserve. Particularly they are ruins of churches that were destroyed in the 20s of the past century. Conservation of foundations of two of them was carried out – it is Annunciation Church and St. Nikolay's Church. The Nativity Cathedral and Sofia Church are still archaeological sites. A museum garden, restoration workshops in the building of the former regional hospital also belong to us.
It is a lot.
Due to the big tourist traffic.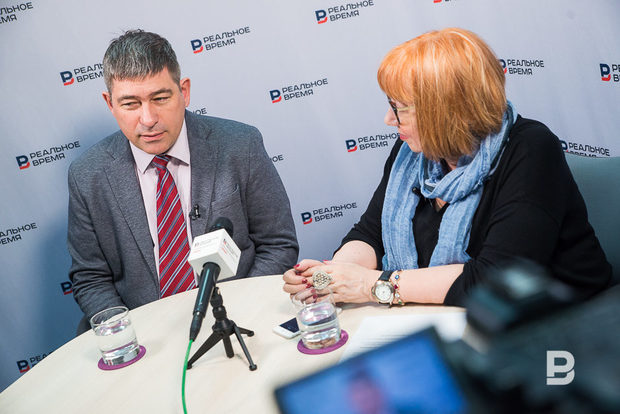 In the 16 th century Sviyazhsk was founded as urban settlement. I think it is not so bad that it looks more like a city. Now it doesn't resemble a forgotten village
''We created about 500 working places''
Probably you created new working places. Can you say how many?
I also have a degree in marketing. This is why the museum economy is interesting for me. Yes, we did calculations. About 200 working places have been created in very Sviyazhsk today. In addition, new working places are appearing because small business servicing tourist traffic to Sviyazhsk is developing. It is a production of souvenirs, transport companies, hotels accommodating people in Kazan. Although these people work in Kazan, they are directly linked with Sviyazhsk. About 300 such working places were created. So, Sviyazhsk created about 500 working places.
Here is a question from a reader: ''Everybody knows about the fight of the Russian Orthodox Church and the museum in Saint Petersburg. Is the same situation with Isaac's Cathedral possible in Sviyazhsk?''
No, we don't have Saint Isaac's Cathedral. This is why this situation is impossible. It is a joke, of course. Fortunately, our situation differs from many other reserve museums. Our territory has sites given to the Russian Orthodox Church. It is the complex of the Ivanovsky Convent, Assumption Monastery. We don't have museum exhibitions there. Of course, we bring tourists at an appointed time, tell them about the monasteries as we agreed with the Kazan Eparchy. In general, our museum complex doesn't depend on these sites.
What about the Trinity Church?
It was also given to the Russian Orthodox Church. We cooperate with the church. For instance, we are opening a church museum in St. Nikolay's Church. It is a museum of Orthodox culture. It will belong to the Assumption Monastery. We won't use it. We just helped to create its concept. This is why our situation is different from that of Saint Petersburg.
Who is going to head the new museum?
Experts are not needed to head it, use this kind of museum. Experts are needed to create a museum. It is a church museum, not a scientific establishment. It doesn't have scientists. And any person who has necessary information can be a guide there. It will be information the monastery is interested in.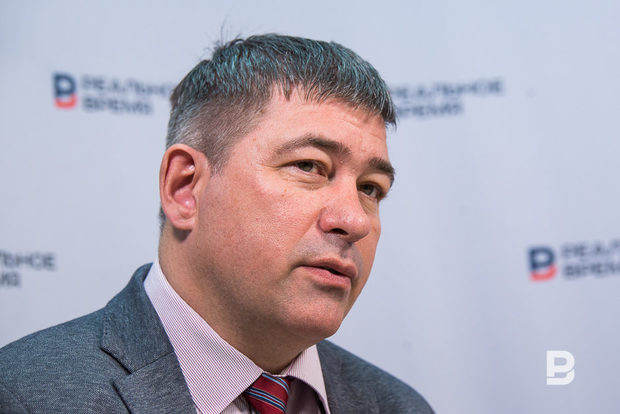 Museums divested of the status of scientific establishments are nonsense. It is today's state of affairs
''Museum without science is a warehouse''
Do your employees do research?
Of course. The problem of Russian museums is that museums are deprived of the status of scientific establishments because of either misunderstanding or an attempt to save money where one should not save money. It is a big problem for everybody. It was discussed at a meeting in the Civic Chamber of the Russian Federation. I participated in the discussion. Museums divested of the status of scientific establishments are nonsense. It is today's state of affairs. Of course, we have scientists, they work because it won't be a museum without it but a warehouse, an exhibition of antiquarian junk or something else. For instance, I can't imagine a museum without scientists. Death Bill of the Assumption Monastery of Sviyazhsk is our latest work. Death bills are books about dead to be prayed for that were written in the 16 th century. A so-called death bill of the embattled, that is to say, victims of Ivan IV's politics is part of it. The previous list of this Death Bill conserved in Sviyazhsk.
Were you who issued it?
Yes, we issued it. Many experts took part in this work. First of all, it is translator and author of scientific comments E. Amerkhanova from the Kazan Federal University. The presentation of the book took place at the end of May. We invited experts in the area from Saint Petersburg, Moscow. They were very interested in the edition. It is a really unique edition in terms of its integrity, quality.
Is it going to be sold?
It is a scientific book. It will be available for experts. It will be present in museums and biggest libraries of Russia.
''91 ships confirmed their arrival this season''

Do mainly tourists arriving by ship create the tourist traffic?
The tourists coming by car, certainly. This year we started to receive cruise ships coming via the Volga. 91 ships confirmed their arrival this season. About 200 people in every ship on average is a significant addition to the tourist traffic. Nevertheless, the majority of tourists come by car, of course.
Do mainly citizens of Kazan come or do buses from other cities also arrive?
Other cities always come. People come from Yekaterinburg, Ulyanovsk, Perm, Yoshkar-Ola, Cheboksary, Moscow.
There is a question that is a complaint. ''We visited Sviyazhsk last year. We liked everything. But a security worker was at the entrance to the Trinity Church who talked to us in a very gross way. It left a bad taste in the mouth. How can it happen in a holy place?''
So-called workers of the monastery deal with this kind of work. Not always there is a possibility to make sure of a person's psychological qualities and his aptitude for this kind of job. Now the monastery is adapting to the property it got. The monastery doesn't have experience in servicing tourist traffic. We will hope this experience will gradually be gained.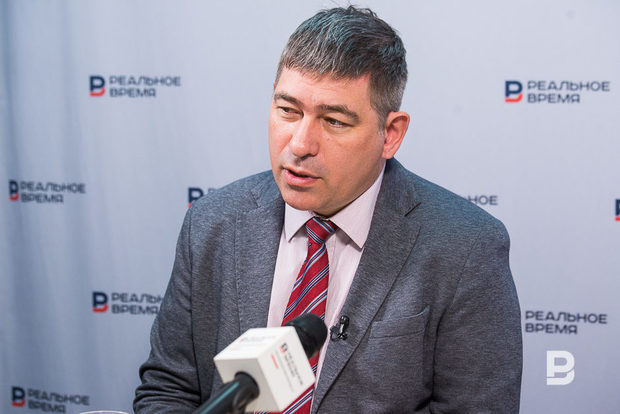 We are going to print a scientific publication about the frescoes of the Sviyazhsk cathedral. We ordered it from Moscow experts. We are waiting for texts from them
The frescoes of the Assumption Cathedral are interesting. When will the restoration end? Will they available for visiting?
The cathedral is supposed to open for visitors in 2018. We should understand, anyway, the access to the cathedral will be restricted because when a person breathes carbon dioxide out, an acid environment appears in the air. And it affects the frescoes. If up to 500 people annually go through the cathedral, what will leave from the frescoes? The church also understands it. This is why it is interested in conservation of this site. Church services also will take place but considering all the necessary norms. Now climate researchers from a Moscow institute are working here. They create regulations and recommendations on visiting regime of this cathedral to not to do harm to the unique frescoes.
Are there any printed editions like albums where one can look at these frescoes?
Such books will be printed in summer. Today the monastery's shop has books of Kazan historian and local ethnographer Roschektaev about Sviyazhsk churches. They are available and can be purchased. There is an album printed by the Kazan State University of Architecture and Engineering where all the frescoes were published. It is also on sale. We are going to print a scientific publication about the frescoes of the Sviyazhsk cathedral. We ordered it from Moscow experts. We are waiting for texts from them.
By Tatiana Mamaeva. Photo: Maksim Platonov