Mikhail Oseyevsky: ''Information sovereignty is a very important requirement for a very big country, especially for Russia''
Rostelecom president about plans on business transformation and impact of the ruble rate on revenue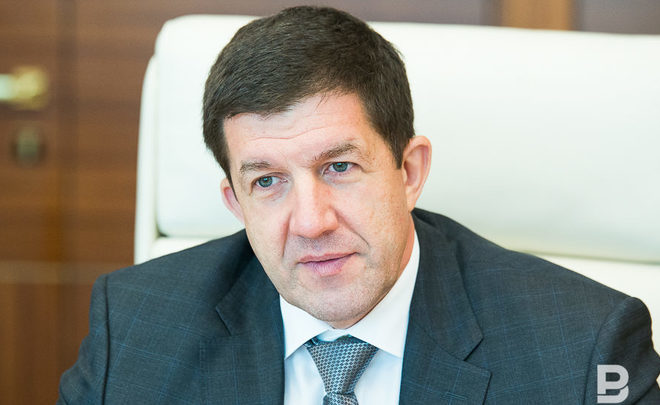 During his visit to Kazan, Rostelecom CJSC President Mikhail Oseyevsky participated in discussion of Russia's Digital Economy Development Programme at CIPR conference in Innopolis and met with Tatarstan President Rustam Minnikhanov and directors of key enterprises of the republic. TAIF CJSC became one of such enterprises. In an interview to Realnoe Vremya, Rostelecom's president told how further development of the National Biometric Platform will be linked with Tatarstan, the share of digital services in the company's revenue and why universal services are a social project.
National Biometric Platform is going to be developed in Tatarstan
Mr Oseyevsky, could you tell us about the goal of your visit to Kazan? What results could you make public?
We had a busy programme. We participated in CIPR conference in Innopolis. It was dedicated to the discussion of Russia's Digital Economy Development Programme that is being created. A meeting of a specially created working group headed by the president's aides Andrey Belousov and Igor Schegolev took place during the conference. The programme is to be approved by the government and become an official document in the short run. The keynote of the programme is the following – it is the economy that will use a lot of data to increase efficiency and change the quality of life in all the sectors of the economy and people's life. Russia is to become one of the leading countries in this issue. The programme includes many chapters: infrastructure, state services, human resources, education, security. Rostelecom experts took part in the creation of almost all the blocks, particularly Smart Cities. Humankind is concentrated in cities. Over 70% of the population in Russia live in cities. The technologies that will be created here will be updated and innovative.
In addition, we opened our enterprise RTC Soft Labs in Innopolis. It will create applications for our projects. The United State Services Portal we have worked on in the last years is the first project. Today over 40 million Russians have registered on the portal and use its services. The number of services is growing. About 500 programmers develop this global programme every day. Further development of the National Biometric Platform is the next direction. This project characterises a big trend on transition from habitual passports to other tools that are always with us. It is our face, voice, eye colour and other identifying details.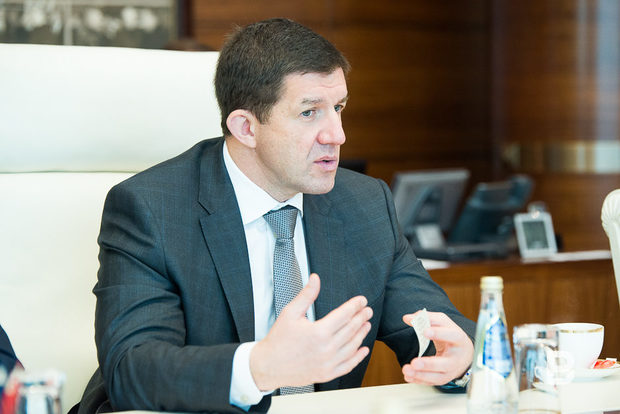 We think other representatives of Rostelecom Group of Companies will also appear here
Are Kazan IT specialists going to work at RTC Soft Labs?
Yes, there are going to be guys from Kazan. We will hire new people. We hope to cooperate with the University of Innopolis. I think Innopolis is a correct organisational model of a cluster where all the problems were solved: where to work, study, live. It is a city of the future, a city of the digital economy. Our arrival here as a company that constantly changes plays a very important tole in realisation of the country's Digital Economy Development Programme, of course. We think other representatives of Rostelecom Group of Companies will also appear here.
Tatarstan is a candidate to become the IT capital of the country. Even such big projects as E-Government were tested here. Does Rostelecom use the republic to launch pilot projects? If yes, what kind of projects are we talking about?
A memorandum on understanding to negotiate the joint construction of a 5G test zone in Tatarstan that was signed in Kazan on 25 May is the best example of a pilot project. According to the protocol, the sides are going to create a construction plan of a 5G test zone in Tatarstan and solve all the network and radio frequency supply problems and get all the necessary permission to use frequencies and equipment in the test zone.
4,690 access points were built in Russia
What issues did you discuss during your meeting with the Tatarstan president?
We discussed cooperation areas including development of our infrastructure in Tatarstan and realisation of two very important projects. It is Bridging Digital Gap federal programme that presupposes a provision of the access to the Internet in small settlements with a population of from 250 to 500 people. In 2016, the project did not get enough money from the federal budget. For this reason, a situation when part of the job we had done could not be paid arose. But we and the Federal Communications Agency came to an agreement that reconsideration of the volume of access points in the future would be compensation of this difference. So the programme terms will be corrected, but there are not any accurate parameters – we discuss them with interested establishments. 4,690 access points (out of the total volume of almost 14,000) were built in Russia by 31 March 2017, that is to say, the project has been 33,6% completed. The connection of medical establishments to the high-speed Internet to develop TV medicine is the second project. This instruction was given by the Russian president, and Rostelecom starts to carry it out in June. I named two important areas of our work in Tatarstan. These projects will be carried out together with Tattelecom, which is our partner in the republic. I hope residents of small settlements of Tatarstan will get new opportunities and tools that will improve the quality of their life.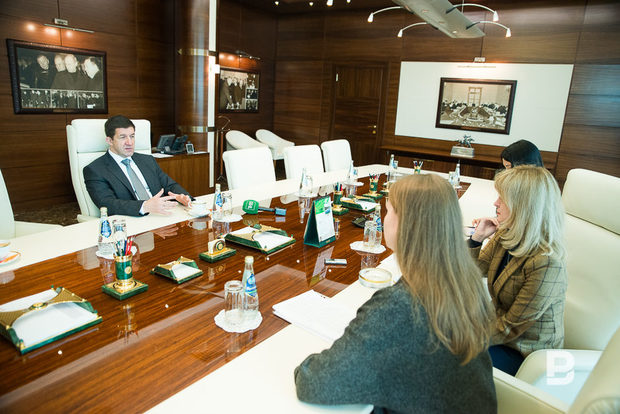 Did you meet with directors of enterprises besides the regional administration?
We had a big programme of meeting with heads of key companies – TAIF, Tatneft, Kazan Helicopters, energy companies, directors of the biggest agricultural holdings. Cooperation with leaders of the regional economy is important part of the work.
What was the topic of these negotiations?
A discussion of new offers by Rostelecom on new products and new approaches. Rostelecom offers a full range of services freeing enterprises from part of concerns. And they don't need to spend money to create their own networks, infrastructure. We can build everything on our own. And companies will just pay our services. This service model will help them to reduce capital expenditures and clearly divide responsibilities. Everyone concentrates on their competencies: we – on information and communication technologies while the very enterprises – on production issues.
Speaking about your partner Tattelecom. Is Rostelecom interested in purchasing Tattelecom?
We did not discuss such offers and we did not make them. We are always ready for cooperation.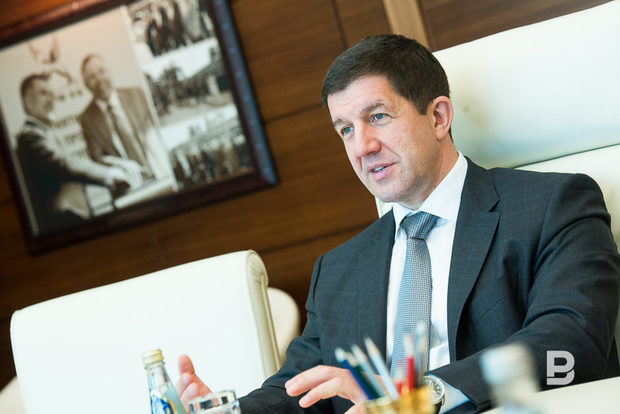 ''Universal communications services are, first of all, a social project''
Does the company use its own money or does it borrow it to realise Bridging Digital Gap federal programme? Or is the budget the only source?
The Universal Service Fund – part of the federal budget – is the financing source of the project. The company uses both its own and borrowed money to get money from the service fund. The so-called mechanism of financing of the project organised by the Russian Direct Investment Fund with the money of the Russian National Wealth Fund is one of the borrowing sources.
Do you think that a 100% Internet coverage of the country is an economically advantageous investment? Do all the regions have demand and are they all ready to use these services in this volume to pay the investments back?
Universal communications services are, first of all, a social project. It is aimed to level possibilities of residents of big cities and small settlements in terms of the access to modern communications services. The thing is that construction of networks in underpopulated areas will never pay back in the market conditions, and commercial operators won't deal with it. This is why network construction subsidisation mechanism and communication services in underpopulated and remote places are used all over the world. People need to have equal opportunities to live and work, develop and self-realise in any area. Social level of tariffs on the access to the Internet in access points comes from here – 45 rubles per month with at least 10 Mbit/s.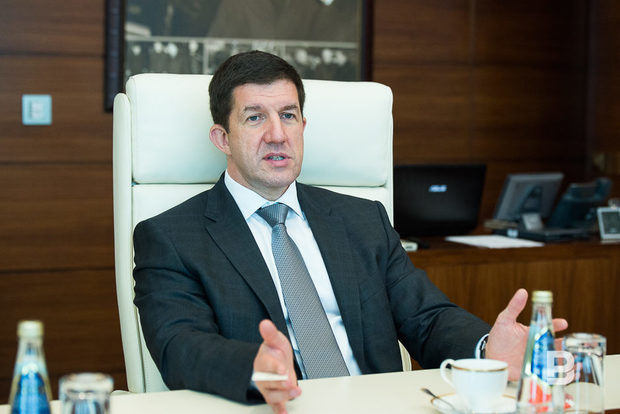 Sputnik search system made by Rostelecom can also be called a social project. What will happen to the project? Will it close or will there be a second attempt to launch it?
Sputnik was created at a certain time in a certain situation when it became clear that information sovereignty is a very important requirement for a very big country, especially for Russia. This is why we did such a job on the government's instruction. We created a full range of products that includes both a search system and browser. They are working. Another thing is that completely different investments are needed to make them commercial, to compete with Yandex or Google. But this goal was not set. Russia needed an alternative search system. We are concerned about economic problems of this project. This is why we optimise expenditures and look for new application points.
In other words, is it not only a political project but also a business project?
Now we are going to make a big focus to find new effective tools to reorientate it to other tasks.
''To augment the share of digital services in the revenue to 60%''
How is Rostelecom's revenue distributed today?
Today the income from digital services account for almost a half of the company's revenue (47% in the first quarter of 2017). This share stably grows reflecting the success of Rostelecom in business transformation and transition to a model of integrated digital platform and service provider. Our plan is to augment the share of digital services in the revenue to 60% by 2020.
The company's revenue dropped by 2,8% to 70,4bn rubles in the first quarter of 2017. How can you explain this dynamics?
Our revenue continues to remain under pressure of the voice telephony market that is a characteristic trend of traditional operators around the world. The considerable growth of the ruble in the last year that affected incomes from connection and traffic transmission having contracts in a foreign currency had a significant impact on the revenue in the first quarter. These two factors did not allow us to have a bigger revenue in the first quarter.
In general, we are satisfied with the results of the company's work in the first three months. The segment of digital and content services sustainably develops and already reached big volumes that allow to make a considerable contribution to the company's revenue and comparable with traditional services: the share of the digital segment in the revenue grew by 5% and reached 47%, which, undoubtedly, indicates success of the digital transformation of our business.
This indicator passed 9% in the first quarter of 2017. At the same tine, both prospective and fast-growing new business areas and unchangeable leaders of our digital segment became growth drivers.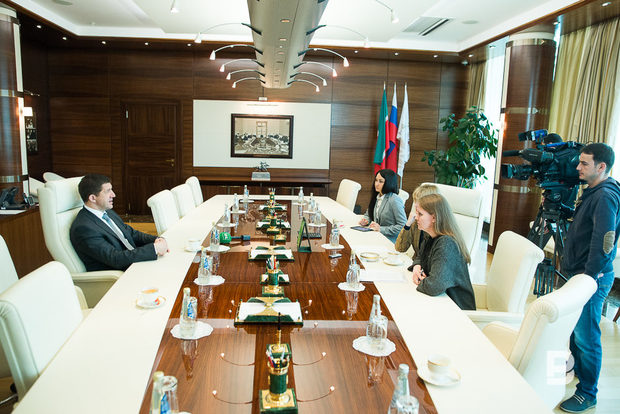 We are glad to fix a stable high growth pace of incomes from digital and content services
What services showed the greatest growth?
Due to bigger subscriber database in interactive TV, rise in VoD consumption and growth of ARPU, the revenue increased by 18,3% thanks to payment television. Incomes from additional and cloud services linked with promotion of cloud services, data centre services and development of E-Government, Safe City and other projects grew by 17,5%. The revenue from broadband networks rose by 6,6% due to augmentation of subscriber database and growth of ARPU.
What is your forecast for the end of 2017?
This year we hope to exceed the 2016 result in this indicator, in general.
Do you have foundations confirming this forecast?
First of all, the digital segment will gradually increase including by means of a further appearance of subscribers to TV and broadband networks and increased blended ARPU. We also think we will manage to support the positive trend in B2B that will remain the key driver of the change in the company. We hope to additionally sell cloud and other digital services in education, medicine, municipal economy, etc.
We see the demand for our services in the market and gradually switch from common services to more complicated products. For instance, if speaking about data centres earlier we presupposed only colocation services, today it is virtualisation of data centres and provision of SaaS and other cloud services. It is a serious step in the company's development towards the market with huge potential. We also hope to restore the demand and normalise the effect of the currency in B2O in the second half of the year.
By Anna Saushina, Evgenia Gazizova. Photo: Maksim Platonov
Events