First computers based on new domestic microprocessor presented at CIPR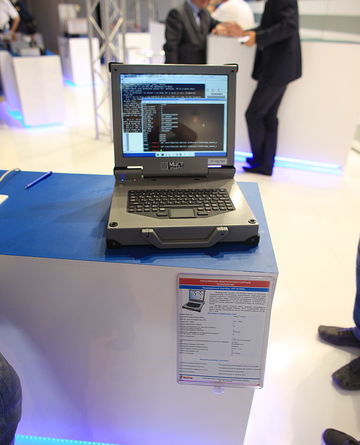 State-owned Ruselectronics showed the first prototypes of personal computers and servers based on a new domestically developed microprocessor called Elbrus-8S. Although the new Russian development is still weaker than the latest products by Intel and AMD, it is still ''a significant leap forward''.
The new Russian microprocessor is between three and five times faster than its predecessor Elbrus-4S, reports The Next Web. Elbrus-8S CPU and computers based on it were showcased at CIPR, an IT conference held on 24-26 May in Tatarstan's Innopolis. The processor was developed by Ruselectronics, which is part of Rostec state corporation. The company's Deputy CEO Arseny Brykin announced that the first batch of personal computers running Elbrus-8S is supposed to be produced by the end of the second quarter of 2017.
The domestic eight-core chip is manufactured using a 28-nanometre process technology, while the current-generation Intel Kaby Lake processors use a more modern 14-nanometre process. Thus, Elbrus-8S doesn't compare to the latest products by industry leaders Intel and AMD. However, it does represent a significant leap forward. By comparison, preceding Elbrus-4S released in 2015 was widely criticised for slow performance. PC World editor Mark Hachman even compared it to a CPU from 1999.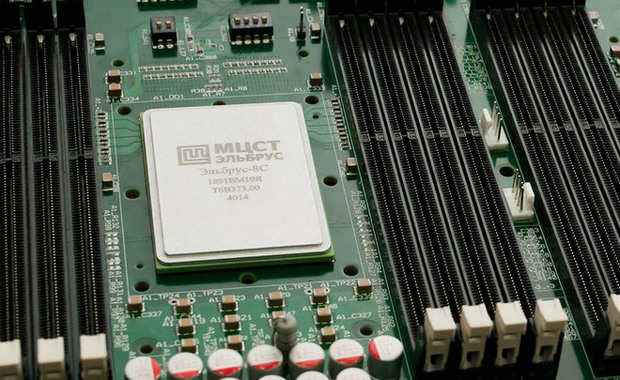 Ruselectronics claimed that peak performance of the new processor is from 3 to 5 times higher and bandwidth of input-output channels is 8 times higher compared to Elbrus-4S. Brykin also said that the chip guarantees its users a high level of information security as the assembly is carried out at the company's own manufacturing sites and at the facilities of domestic partners.
Over the past few years, Russia has attempted to substitute foreign technologies with local analogues due to economic and national security reasons. Last year, the government announced the development of a Sailfish-based operating system as the basis of its own mobile platform for government agencies and state-owned corporations. Besides, there are several indigenous computer manufacturers and processor makers, for example, Moscow-based T-Platforms specialising in supercomputers.
The computer presented at CIPR is called Elbrus 801-PC. It uses a Linux-based Elbrus operating system and supports a number of open source applications. It can also run x86/x86-64 applications through a compatibility layer. Although the new development cannot pose a realistic threat to Intel or AMD, it can definitely help ''the desktop silicon world become anything but a two-horse race'', believes the media.