Aldo Belloni, Linde: ''We are looking at TAIF as a partner for investments and operation of plans''
The head of the largest company in Germany told in the interview with Realnoe Vremya about the plans to continue long-term cooperation with TAIF and about the implementation of other projects on the Russian market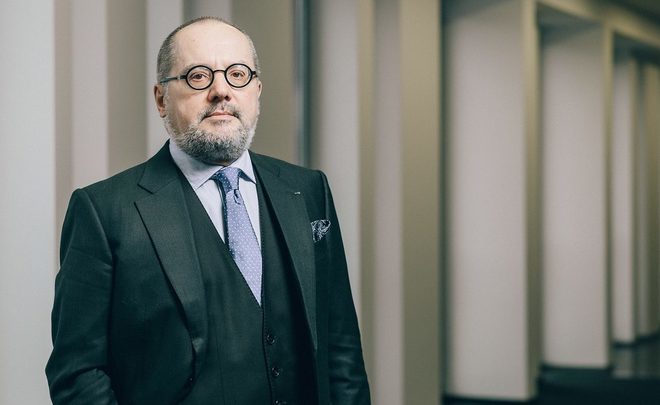 Tatarstan delegation headed by President Rustam Minnikhanov and Director General of TAIF PSC Albert Shigabutdinov visited Munich last week, where they met with the new chairman of the Board of Directors, Director General of Linde Concern Aldo Belloni and Minister President of Bavaria Horst Seehofer. Mr Belloni in the interview to our newspaper told about further joint plans with long-term partner of the group — TAIF Group — and shared details of the ongoing projects of Linde in Russia.
TAIF, valuable partner and Linde's customer
Mr Belloni, as new chairman of the Board of Directors of Linde concern, what tasks do you set yourself and the concern in general?
Linde is a very global company, so we are exposed to all the challenges of industry and society, like digitalisation, and also demographic changes as well. That is why we are also actively engaged in healthcare. With our gases we can also improve our quality of life.
What is the benefit of the long-term cooperation with TAIF group of companies for Linde?
As we have already discussed with Mr President (Rustam Minnikhanov – editor's note), we are looking at TAIF as a customer for technology but also as a partner for investments and operation of plans. The second form of relationship is of much higher quality because it extends for decades.
Why is the group of companies Linde interested to repurchase the hydrogen plant built for TAIF-NK? (The German concern offers to buy it and to give to TAIF for outsourcing — editor's note)
It's in order to make this step conversion from a supplier of plants to a partner of supplying gases. The partnership is planned for 15-30 years.
That is, you will continue discussing the issue of buying the hydrogen plant?
Yes, it's our intention and desire.
Earlier it has been proposed to girdle the hydrogen plants of Tatarstan and the Volga region in the overall pipe network. What is the advantage of this offer?
First of all, the obvious advantage is that you distribute the capital cost across multiple customers and therefore you can charge less for the molecules. On the top of that, there is also the environmental advantage because we will have one big plant supplying many customers generating less emissions.
What challenges do you see when implementing this process?
The challenges are to synchronise these investments with these customers. One has to see how the region has been developing over the years, so that the economy's scale are reached in a reasonable period. So, it would be good if the Volga region developed at a fast pace.
Linde's participation issue in the implementation of the project of TAIF ethylene complex will be decided in Saint-Petersburg
How do you see your participation in the joint with Gazprom, Novatek, Sibur and TAIF project on the gas processing plant on the site of Kazanorgsintez?
We will be a supplier and also owner and operator.
Has Linde completed the construction of the hydrogen plant in Togliatti at KuibyshevAzot?
The plant is producing ammonia as a final product but, of course, at the first step of the production it is a big hydrogen plant. The plant is running, and we are supplying ammonia at AzotKuibyshev's cutomer.
What are the characteristics of this plant and are there any differences from plants at TAIF-NK?
The process principles are the same for the hydrogen production, and the size is almost the same. But at TAIF-NK there is no ammonia synthesis, the hydrogen is used for the upgrading of the fuels of the refinery.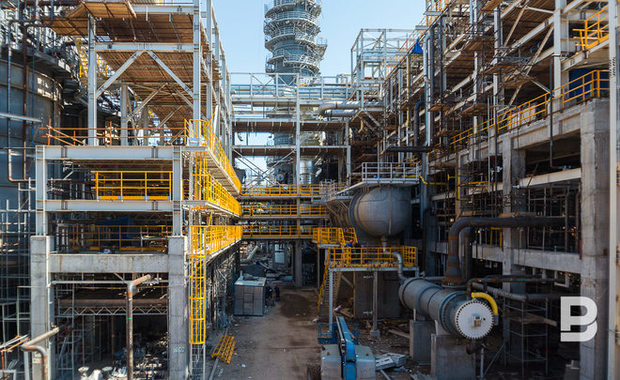 In what terms do you expect to reach the designed capacity of α-SABLIN technology implemented at Nizhnekamskneftekhim?
As you know, the α-SABLIN process is quite innovative, so there are some challenges that we got today with stable operation of the plant. On the top of that, the plant is not brand-new, it was a conversion of an existing plant to the α-SABLIN technology, which is also adding some challenge. But it should be a matter of week or a month until we reach this capacity.
At the meeting with Tatarstan President, you have announced information about participation in the tender for the ethylene complex of Nizhnekamskneftekhim. Could you give us details, please.
We are hopeful to sigh this contact. Mr President was very clear on that. This will be very very large contract, much larger than the hydrogen contact, it will cover the supplier of the big petrochemical plant for the production of ethylene. This is the basic chemical form of petrochemical industries. As Mr President said, we hope to sign this contract at Saint-Petersburg Economic Forum. Then it will take more than 40 months to construct this plant.
Localization as a way of protection from difficulties due to sanctions
How is the joint with Gazprom project Power of Siberia going? What are the current key projects of Linde in Russia?
This project is on the border with China. At that moment, it is our largest project with Gazprom. It is a huge project that is executed in phases. It will take more than 10 years to complete. It starts with a processing, purification of Russian natural gas, including the generation of helium.
Then we have another big contract on execution for Sibur at the site in Tobolsk – ZapSibNeftekhim. It is much larger than NKNK project, it is also a petrochemical plant for the production of ethylene, its capacity as twice as much NKNK (the ethylene complex at NKNK is designed for 1,200 tonnes – editor's note). We signed a contract in 2014 and it should be finished in two years.
The third big project which has not been fully developed yet is the project for Novatek of Mr Leonid Mikhelson. It will be in the very north of Russia, at the Peninsula of Yamal. This project is intended to liquefy natural gas for export.
In continuation of the topic, at Linde Engineering the delegation has been presented a three-dimensional model of the plant, where they noted that such technology will be applied at Kazanorgsintez. Could you tell us more about this?
A 3D model is a tool for generating engineering documents. In former times when I started as an engineer, people drew two-dimensional plan of a plant. Now with informational technologies you can create these 3D models which are much more accurate in regard to quantity of materials which then have to be purchased and fabricated. These 3D models are also very efficient during the construction of the plant because the engineers and the technicians can simulate how to move inside the plant. It is an increasing precision and it also accelerates the construction of the plant.
It has been mentioned several times that in connection with the sanctions there are many difficulties when working on the Russian market. Are you experiencing these difficulties?
Actually, it is not a case, we have very good established relationships. Our products are not very politically sensitive. Of course, we have abide and respect to the sanctions, but as Mr President has mentioned, we have already started localising services and fabrication, which is offering more security for our customers in the future.
Perhaps, you could name the figures — what is the percentage of the business in Russia in the financial performance of the group?
I think I can say something qualitative, for Linde Engineering the Russian market is probably at the moment the best. For Linde Gas, given the size of our gas business, is not very large.
By Mariya Gorozhaninova, Leysyan Sabirova
Reference
Professor Dr Aldo Belloni, born 1950 in Milano, Italy
Professional Experience:
since 1980 — Linde AG, Munich
since 8.12.2016 — CEO, Employment Director
Responsible for the Americas segment of the Gases Division, the Global Governance Centre Healthcare as well as for Gist, Opportunity & Project Development and the Corporate & Support Functions Corporate Communications & Investor Relations, Corporate Internal Audit, Corporate Office, Corporate Strategy & Market Intelligence, Group Human Resources, Group Information Services, Group Legal & Compliance, Group Mergers & Acquisitions, SHEQ [Safety, Health, Environment & Quality]
2000 — 2014 — Member of the Executive Board
1994 — Member of Executive Management, Linde Engineering Division
1990 — President of Lotepro Corp., Valhalla, NY, USA
1986 — Departement Manager group gas segmentation and -washing
1980 — Joined Linde AG, Engineering Division, Sales Engineer gas constructions
1976 — 1980 — Process Engineer, Krebs & Co. GmbH, Berlin, Germany
1974 — 1976 — Process Engineer, Oxon Italia SpA, Milan, Italy Education
2011 — Honorary Professor, Low Temperature Process Engineering, TU Dresden
1973 — Doctorate — Chemical Engineering (Dr.-Ing.)
1968 — 1973 — Doctoral studies, Milan Polytechnic Institute Field of Study: Engineering Sciences and Chemistry
1968 — Baccalaureate Mr Belloni is not a member of any other statutory supervisory boards or comparable German or foreign supervisory bodies.
Education:
2011 Honorary Professor, Low Temperature Process Engineering, TU Dresden
1973 Doctorate — Chemical Engineering (Dr.-Ing.)
1968 — 1973 Doctoral studies, Milan Polytechnic Institute Field of Study: Engineering Sciences and Chemistry
1968 Baccalaureate
Mr Belloni is not a member of any other statutory supervisory boards or comparable German or foreign supervisory bodies.


Analytics