Okan Güler: '' I think it would not be possible to live in Kazan speaking only Tatar''
Realnoe Vremya tells whether it is possible to live in Kazan with Tukay's language, where it is as cold in Turkey as it is in Yakutia and why Russian is difficult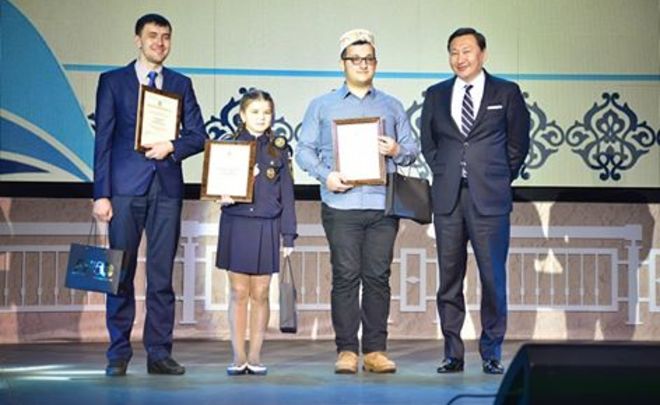 Citizen of Turkey Okan Güler was one of the participants of the International Tatar Language Olympiad. Studying at the Kazan Federal University, the guest from Turkish Bolu city dispelled many stereotypes about Russia. In an interview, he explained why he is not afraid of the local frost and why he voted at the referendum.
''Only my grandma was against my trip abroad''

Okan, what Turkish city do you come from? How did you appear in Tatarstan? Was not your family against?
I am from Turkish Bolu city. I came to study at Kazan Federal University by a scholarship granted by Russia. Nowadays I am taking pre-university courses. I thank my dad, he has never been against my decisions. Only my grandma was against my trip abroad. She even cried while saying goodbye.

Why did you decide to participate in the International Tatar Language Olympiad? Were the tasks difficult? What country representatives were among your rivals?
This year I had to participate in the International Tatar Language Olympiad. International Tatar Language Olympiad is an event uniting Tatar-speaking people in one place. I would not say the tasks were difficult. One can answer all questions only studying the Tatar language, literature and history of the Tatars. I competed in a group of foreign students: this year participants were from such 13 countries as Japan, France, Kazakhstan, Uzbekistan, Azerbaijan and Belgium.

''I am from Turkish Bolu city.'' Photo: miroland.com
What difficulties arose while learning the Tatar language? Did the similarity of the Tatar language to Turkish help?
The similarity of the Tatar language with Turkish helped me a lot. But speaking in Tatar, I always think in Turkish. This is why some difficulties arise, there are mistakes. For instance, if ''I call somebody'' by phone in Tatar, I sometimes say it wrong because, in Turkish, the verb is to be used with a word in the accusative case.

What did you study in Turkey?
I graduated from İstanbul University in Turkic Languages and Literature. Even if I got a diploma to become a Turkish language and literature teacher, I have not taught these subjects yet.

''The majority of the Tatars in Turkey live in Eskişehir and İstanbul''

As far as I am concerned, you have been living in Kazan for some time. As a person who has lived in this place a bit, what is the difference of Tatars from Turks? What common qualities do they have?
Tatars can't be accurately separated from Turks. Only Tatars conserved their national celebrations while the majority of our celebrations are religious.

What do Turks think about Tatars? Do they distinguish or confuse them with Kazakhs? Are there many Tatars? Which cities do they live in?
Turks consider Tatars as a friendly nation. Nowadays programmes about Turkic nations often are shown on TV. This is why people started to recognise friendly nations better. As I know, the majority of the Tatars in Turkey live in Eskişehir and İstanbul.
Is there any stereotype about Tatars or Russians? Did you make any discoveries when you came here?
In my opinion, probably every country has stereotypes about other nations. From what I hear in Turkey, if in Russia people don't know each other, they don't smile. Having arrived here, I knew these words were not true. I think people here are smiling and open.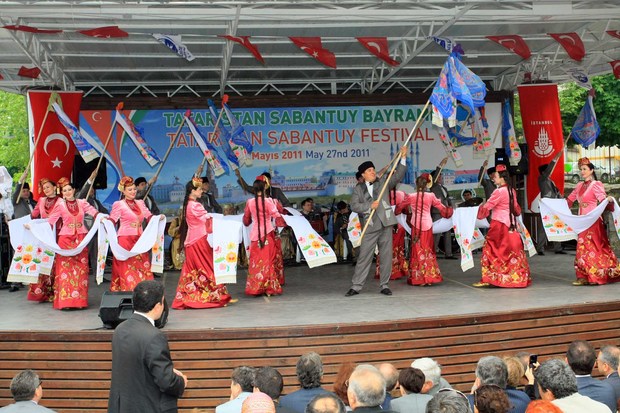 ''Turks consider Tatars as friendly nation.'' Photo: gossov.tatarstan.ru

Yuto Hishiyama told the Tatar language is not heard in Kazan streets. What is your opinion?
I agree with Yuto. Unfortunately, people, especially the young, prefer speaking Russian.
Are you also learning Russian? Is it possible to live in Kazan only speaking Tatar?
Yes, I am trying to learn Russian. The Russian language is very difficult. It is impossible to learn it completely. I think it would not be possible to live in Kazan speaking only Tatar. Speaking Tatar, people always use Russian words. It becomes another language then.

''Voting is one of civic duties''

In recent days, the weather suddenly has changed. Is it difficult to live in Russia for a person who was born and lived in sunny Turkey with sea air?
It can be very cold in winter in my native city Bolu. It also can snow in Bolu in April as well as in Kazan. Winter is my favourite season of the year. This is why I would feel fine not only in Kazan but also in Yakutia.

Do you talk to other Turks living in Kazan? What does the majority of them do?
I have several Turkish friends in Kazan. One of them is getting a Master's degree in Turkic languages at KFU. Others are learning Russian like me. I meet up with them every week.

Did you participate in the recent referendum? Whom did you vote for? Why?
Of course, I did. Because for me, voting is one of the civic duties. But I don't like to speak about politics at all.

Is it possible to increase the authority of the Tatar language?
Many events take place, much effort is put to develop the Tatar language. But a nation, first of all, must believe in the richness and power of its language to develop and increase its authority. I was asked why I needed the Tatar language many times. It means the person doesn't believe in his language. We can speak with other Turkic nations through the Tatar language with pleasure.