Battle of bear and dragon: how Russian and Chinese boxers suddenly arrived in Kazan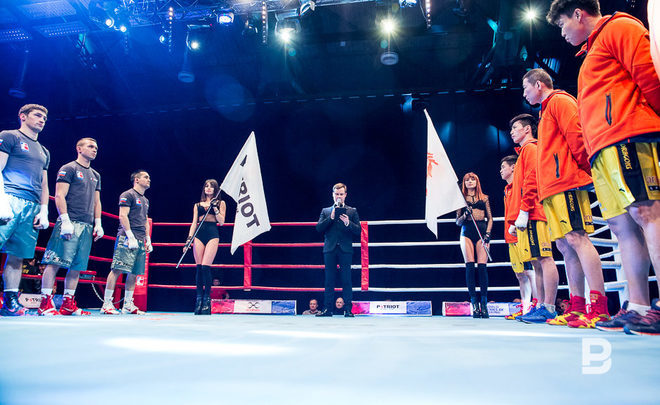 Kazan, in fact, was not going to host World Box Series that suddenly arrived in the city. But it seems that it was great. The venue and organisers did not fail, and very Russian boxers walloped China Dragons team. Realnoe Vremya tells how Russians reached the boxing Champions League quarter-final, why they were better than their rivals from the Celestial Kingdom and how future Tokyo Olympians prepare for the European Boxing Championships.
What is World Series Boxing?
There is no sense in speaking about the splendour and brightness of the opening ceremony of the World Series Boxing – a couple of performances, presentation of the teams to the music – that's it. And it is quite explicable. The thing is that Kazan, in fact, was not going to host the series. It was decided to move the fights to the Tatarstan capital just several days ago.
Earlier it was planned to organise the battle in Moscow or Yaroslavl. There had been a decision to hold the fights in Naberezhnye Chelny. However, the car making city did not find a suitable place. So Kazan had to prepare Wrestling Palace and invite the local Ministry of Sport in a hurry. And it seems that they managed to create a show within two days. So an unprepared spectator had to urgently find out what World Series Boxing was and its importance in the boxing world.
''World Series Boxing is an analogue of the football Champions League,'' told head of Information Department of the Russian Boxing Federation Kirill Schekutiev before the competition. ''Every country has a team where not only citizens of this country but also foreigners can compete. Now the group stage is under way. Russia, China, Dagestan and Kazakhstan is in our group. At the moment, we share the second position with Uzbekistan. If we win, our team reaches the quarter-final.''
The guests from China – China Dragons team – were a bottom team on fourth place with three points (one victory and three defeats). So Russia was a hot favourite considering that Rio Olympians Petr Khamukov and gold medallist of the Brazilian Olympics Evgeny Tischenko were in the team. Five boxers from each team and five rounds – these are the principal rules of this format. The team that wins more than two fights scores points.
''Chinese are the best in pharmacology in the world. They can withstand''
Just hundreds of spectators who came to the opening ceremony of the competition gradually filled the stands of Wrestling Palace by almost 80% by the first fight.
It became known that the Russians act better and have abrupt movements in the first fight of lightweight boxers Tamir Galanov and Junjun He. The boxers were cautious for more than a half of the fight and started to show off in the last two rounds. Here the boxer from Buryatia caught out the rival having cornered him with punches in his stomach.
The second fight – Bakhtovar Nazirov and Long Wang – was more spectacular when both decided to attack from the beginning. However, the Russian boxer won him in every round with a small margin – three points in each round.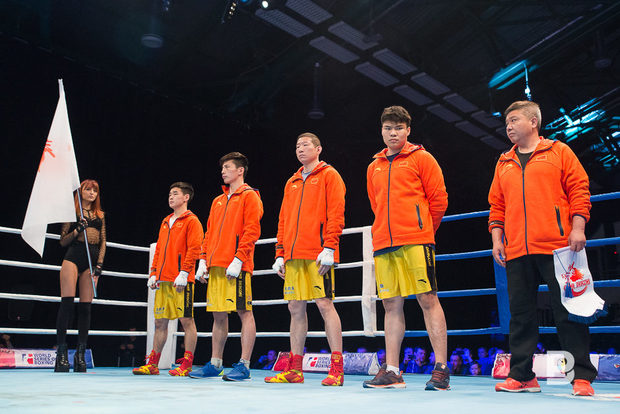 What can you say about the competition in this series? Two fights and two wins?
I don't know, preparation matters. Maybe competition is small there, though China is a big country. China is not a leader in boxing. They can show off, you never know. You think that the squad is so-so, but they fight, endure. In addition, they are the best in pharmacology in the world. They can withstand and add pressure.
How did you prepare?
When we were in a camp in Moscow, we received a list of people who will fight against us. We look at their weight, height, whether he is left- or right-handed and watch the rival's fights on the Internet with our coaches.
How did you win your rival today? There was a margin of two points almost in every round.
Yes, first of all, thanks to the coaches, they said where their weak links were. They said to punch in his stomach often because he holds his arms high. It is important because you are the first, you fight the first and the second rounds fast but then you become tired, lost a bit, the coaches see it and advise.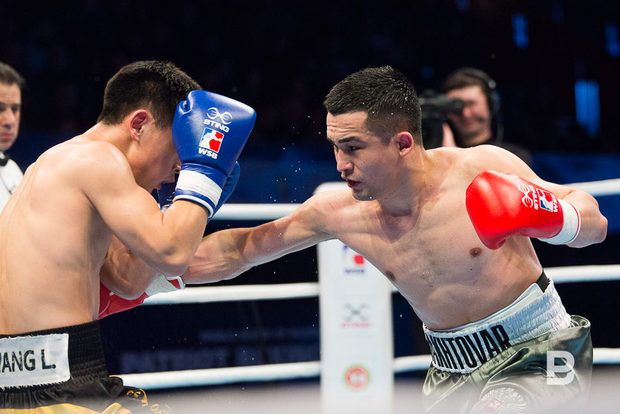 ''There will be a thump, without problems''
The Petersburg box school took the floor from the third fight. Aleksey Mazur was the first Peterburg athlete who appeared on the ring. The Chinese fielded Caicheng Meng against him. Mazur won this fight with the most obvious advantage. It was clear he would win this fight a long time ago. His direct punches were so easy that it seemed that everything would end before the fifth round. The rival did not hold his arms at all, so that he was punched in his teeth about ten times in the fourth round. But there was no knockout.
In your fight everything was obvious from the very beginning. Why could the Chinese do nothing with you?
Because, first of all, we have a very strong squad. An Olympic champion, European champions are in the team, you see. So I think it is obvious that we need to dominate in this battle.
Did you rival surprise you? It seems he wanted to lose quickly.
Actually, no. I already met this rival, so I knew approximately how I would fight. The only thing that embarrassed me was that it has been my debut in the World Series Boxing because I have never fought for five rounds. In general, I withstood, everything is fine.
Do you think there will be a thump?
Yes, of course. Petya Khamukov and Zhenya Tischenko must win these fights, without problems.
We have to say he was right. In the next fight, Petr Khamukov looked so confident on the ring as if he had appeared to train a young fighter. Here they leant on each other from time to time. It was especially funny when Petr allowed his rival to slap in the back like ''stop to hug, let's fight''. Kids' voices were heard before the fourth round: ''Petya, davai!'' and the hall noticeably revived. Petr confidently won 40-45 having ended the fight slowly.
We don't trump but just win. All top boxers are fighting. The guys are preparing for the European Championships. Now we are training, had many international competitions.
How did you win your fight so easily?
Thanks to my class and experience. Because I won a licence in this weight category by WSB in Rio de Janeiro.
What do you think about organisation?
Considering that everything became clear within 2-3 days, we did know where we would compete and when it became knew it would be in Kazan, the organisation is good. The organisers did everything in a hurry, so I thank them very much.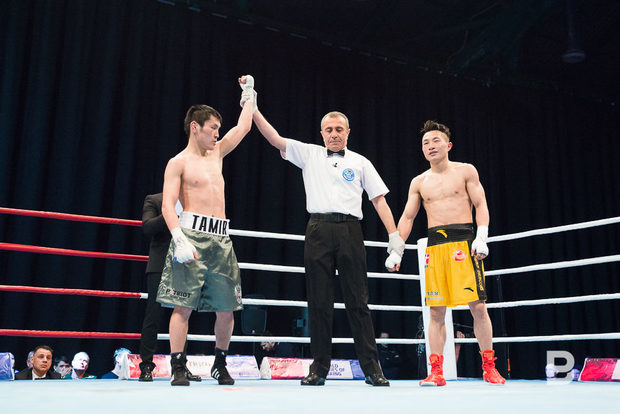 ''We start getting into shape and preparing for the Olympics''
A real battle with powerful hooks and wide side punches broke out in the final fight where our Olympic champion in Rio Evgeny Tischenko participated in Category 91 kg like a battle of giants should be. This time despite the Russian fighter's name and titles, Chinese boxer Jin Guo made the spectators and Petr Khamukov who completed his performance be nervous. Somebody in the hall shouted: ''Zhenya, don't let him go for a walk'', ''Don't let him go''. However, everything was how Aleksey forecasted: 50-45, 50-45, 49-46 from the judges and 5-0 in the series. Patriot Boxing Team from Russia is in the final where it is likely to meet with a team from South America.
''We have a good squad. I want to congratulate our team on the victory. We were one of the leaders in the country, candidates for the next Olympic cycle in Tokyo. China is not the strongest team but it fielded decent fighters, there were Olympians in the team. There are not easy fights. I want to congratulate all guys once again. Special thanks go to national team coach Oleg Menshikov, fitness coaches, I thank everyone. We start getting into shape and will gladden with big victories,'' said Evgeny Tischenko after the fight.
Did you rival surprise you?
No, in general. The fight was tough because at the moment I can't show the shape I had at the Olympic Games. We are starting to work and getting into shape. This is why fights are tough. It has been my first fight after the Olympics. I think everything will be better further on.
In conclusion, did you like Kazan with its competition organisation within two days?
It's a very warm reception. Considering that we did not know we would compete not in Moscow but in Kazan until the last moment. The Chinese team knew that the fight moved from Moscow at the Beijing airport. This is why thanks Kazan for the warm reception. We like everything and hope to be back many times.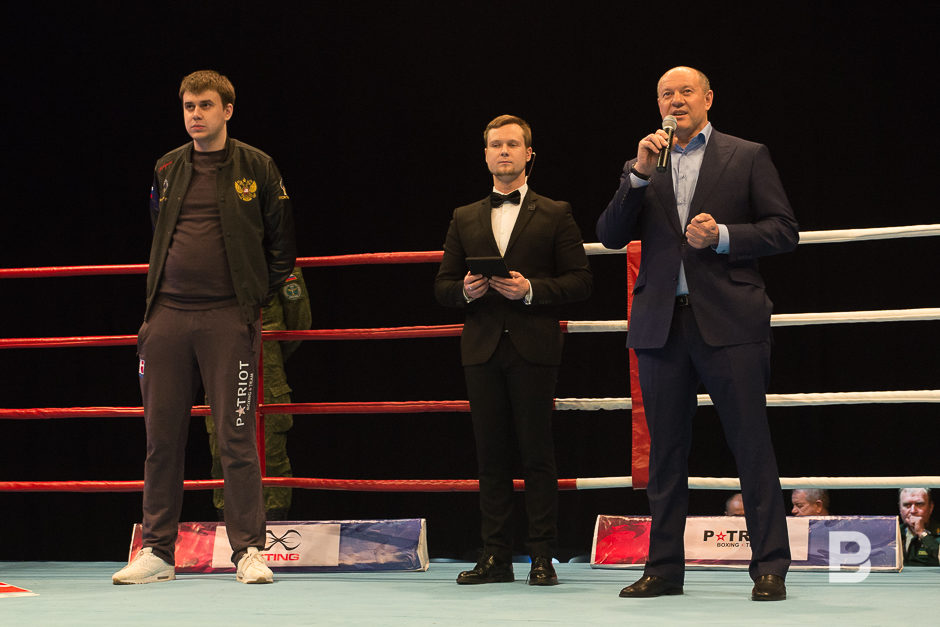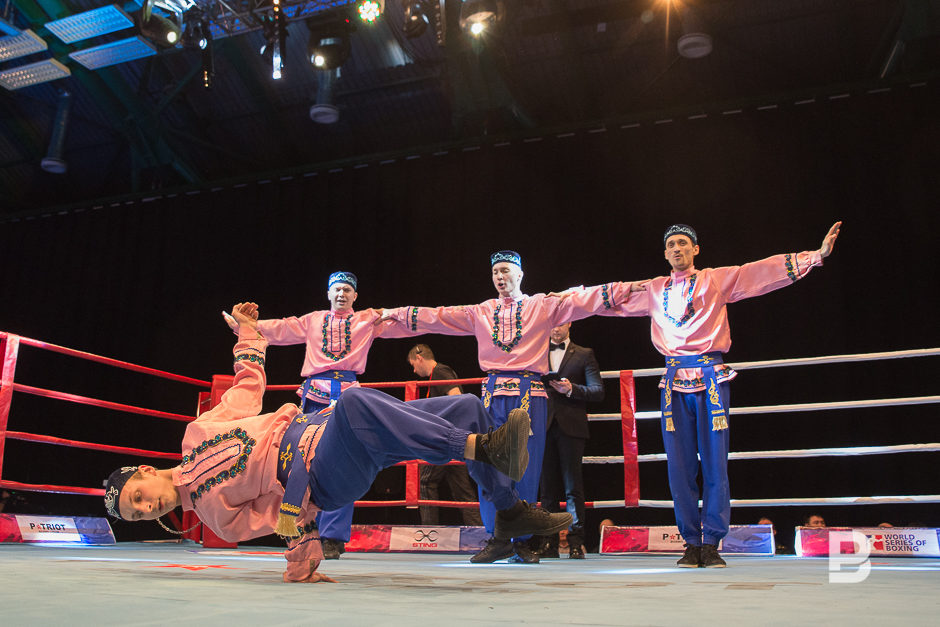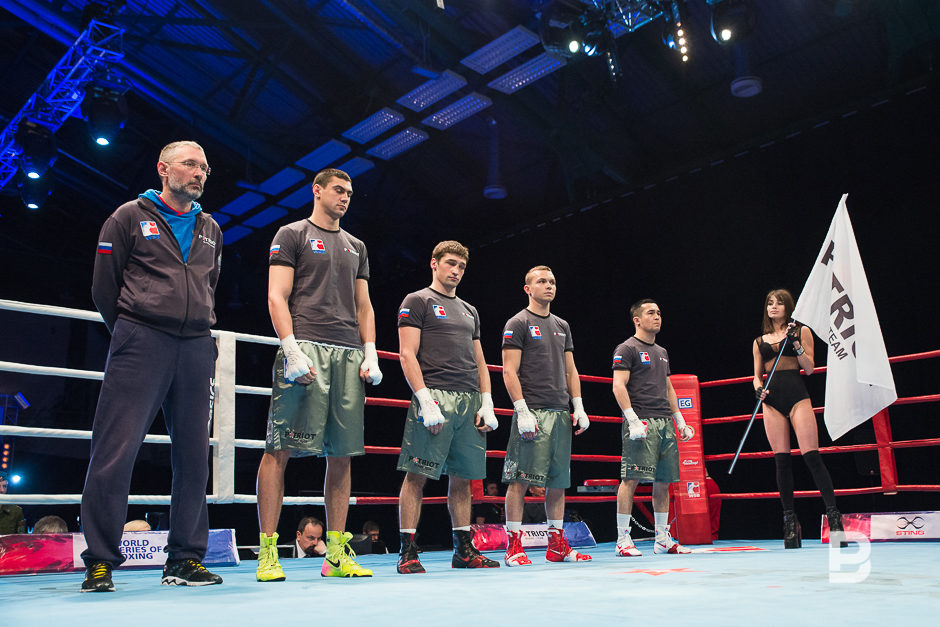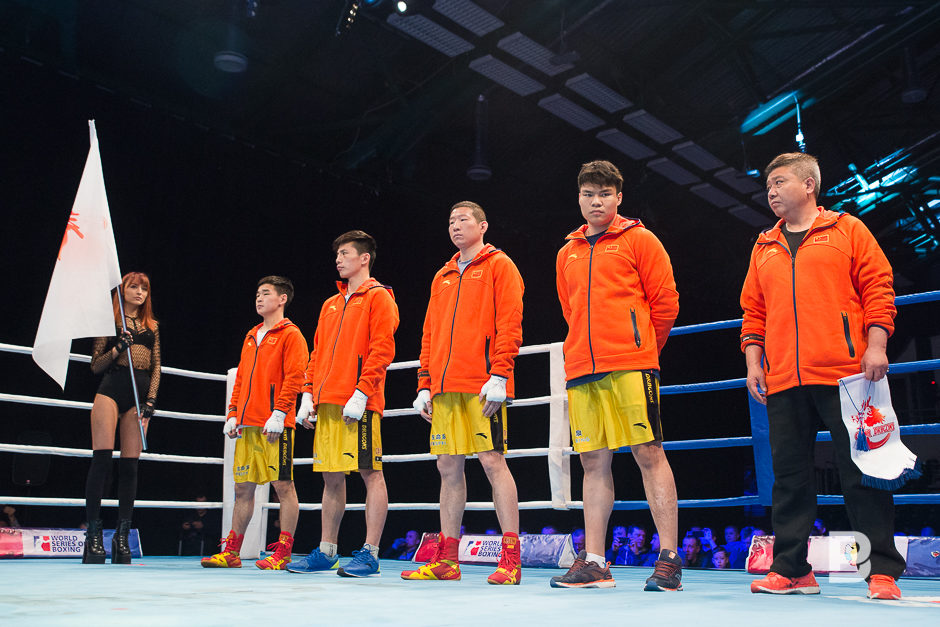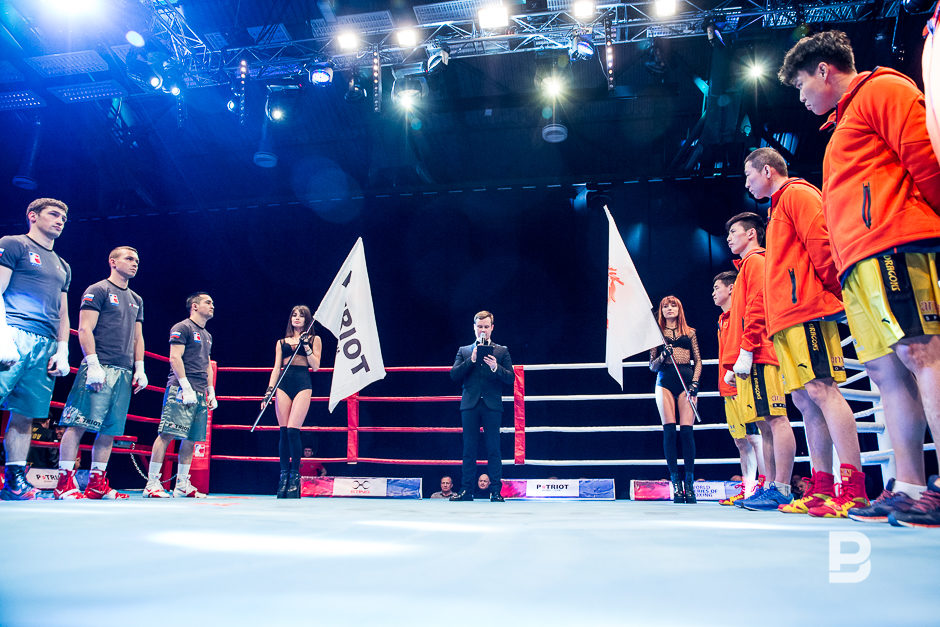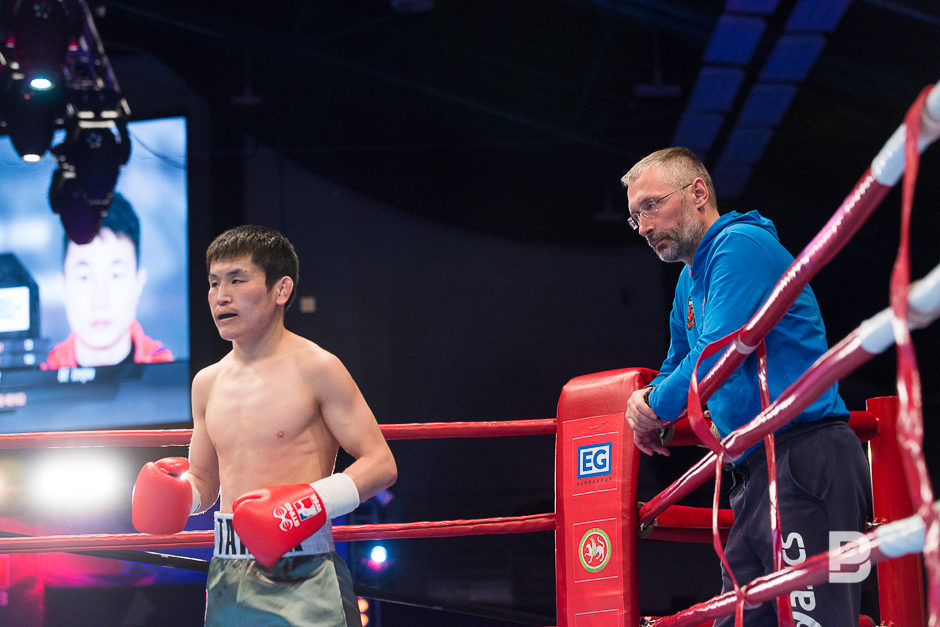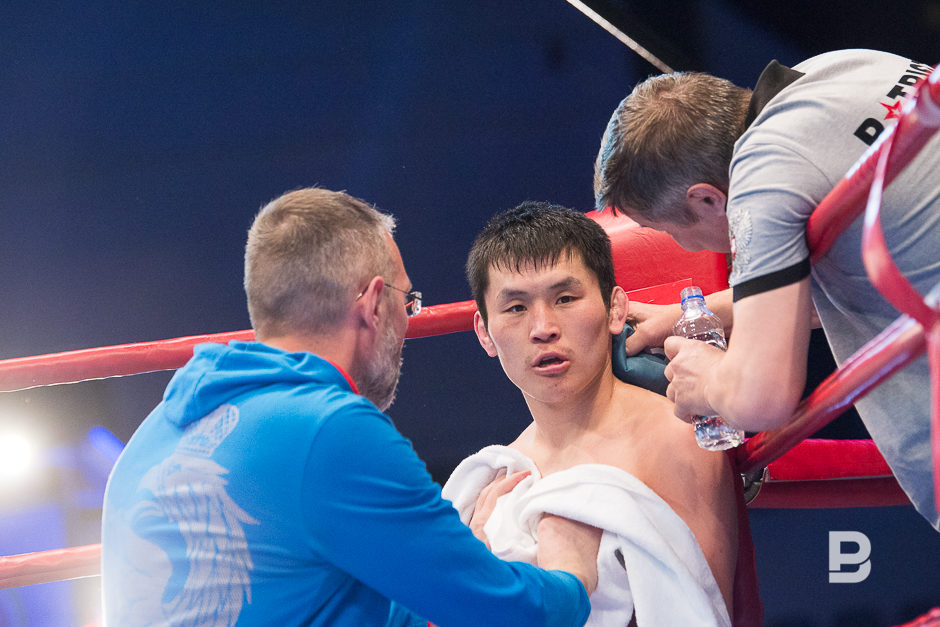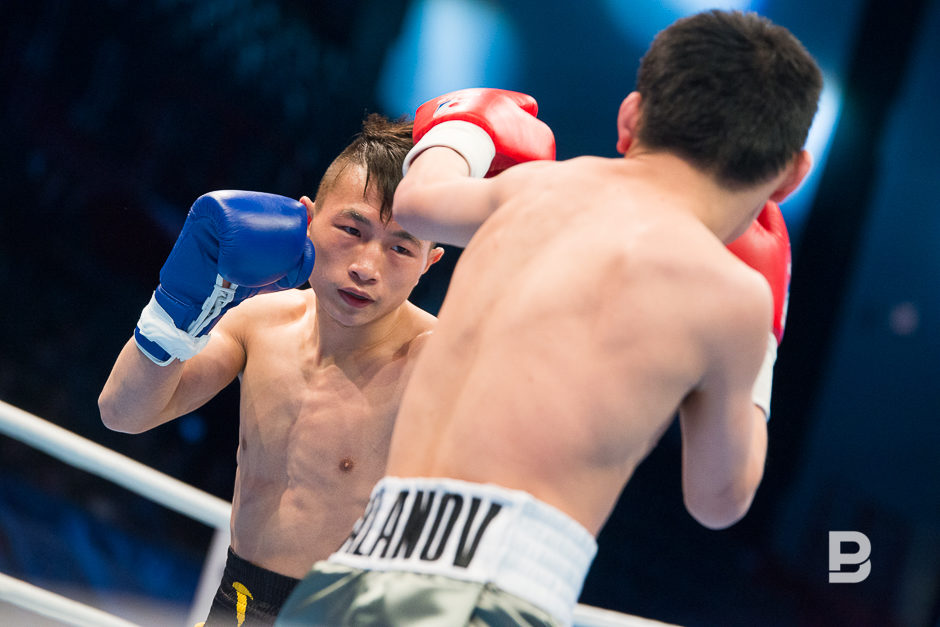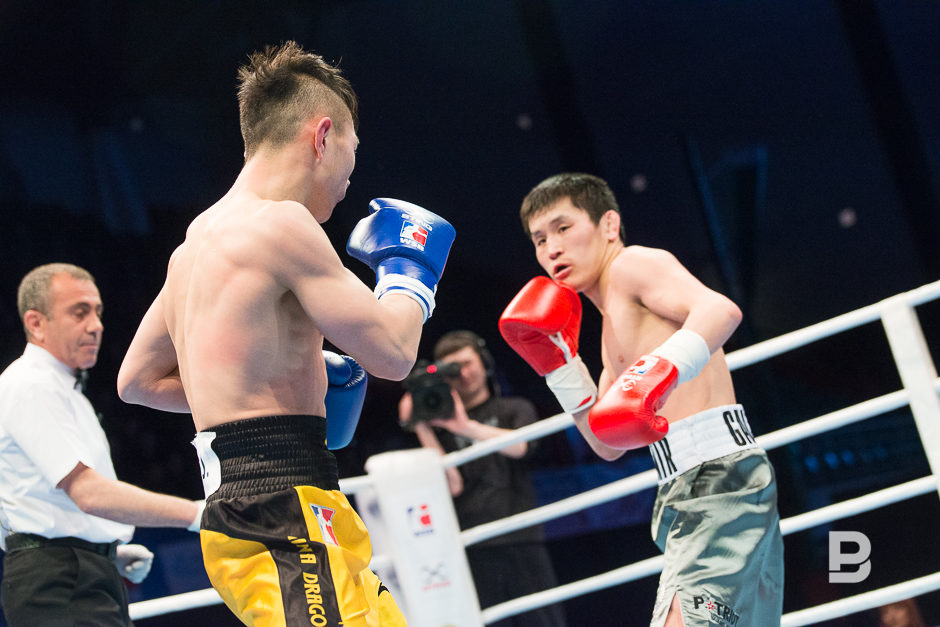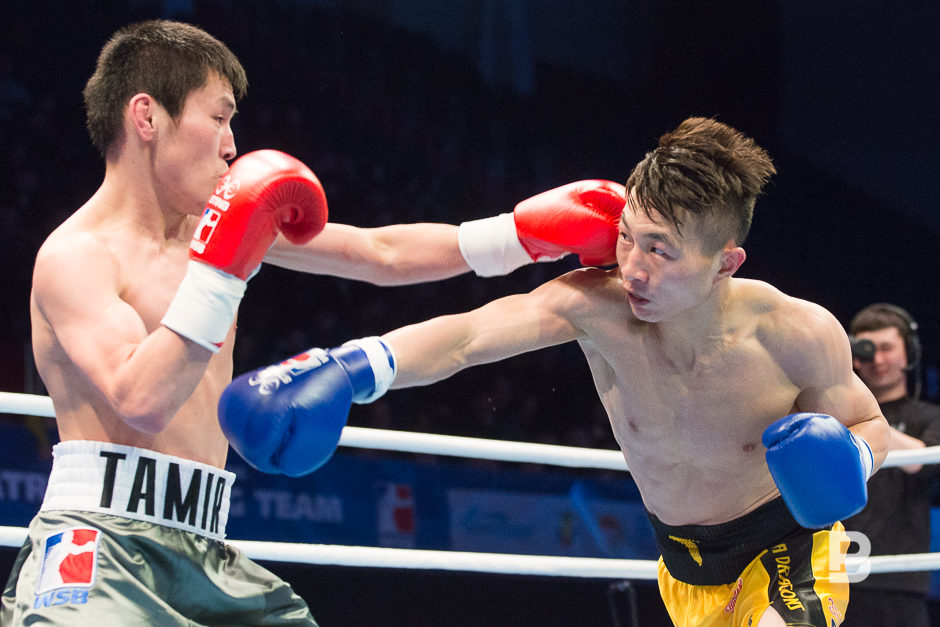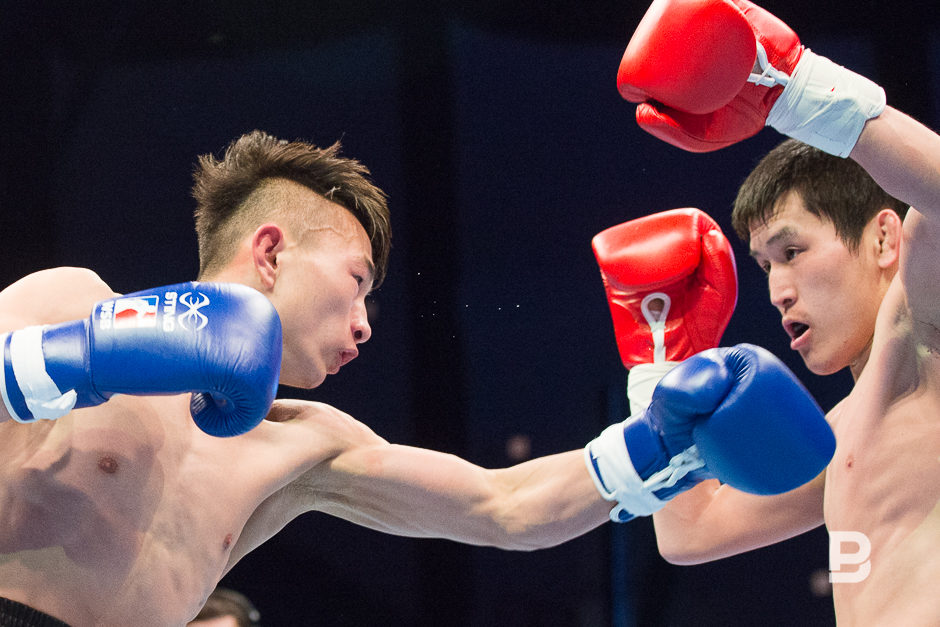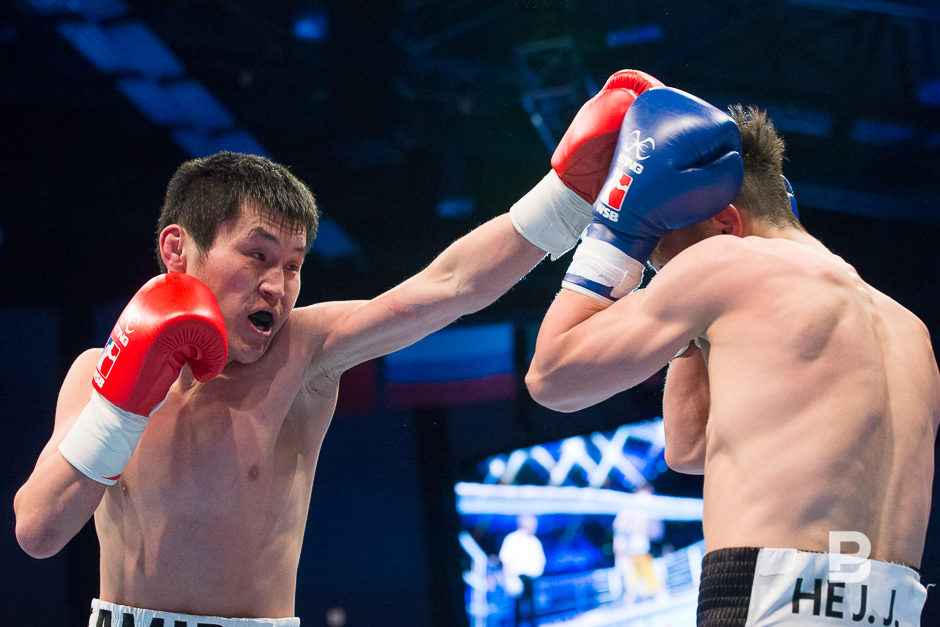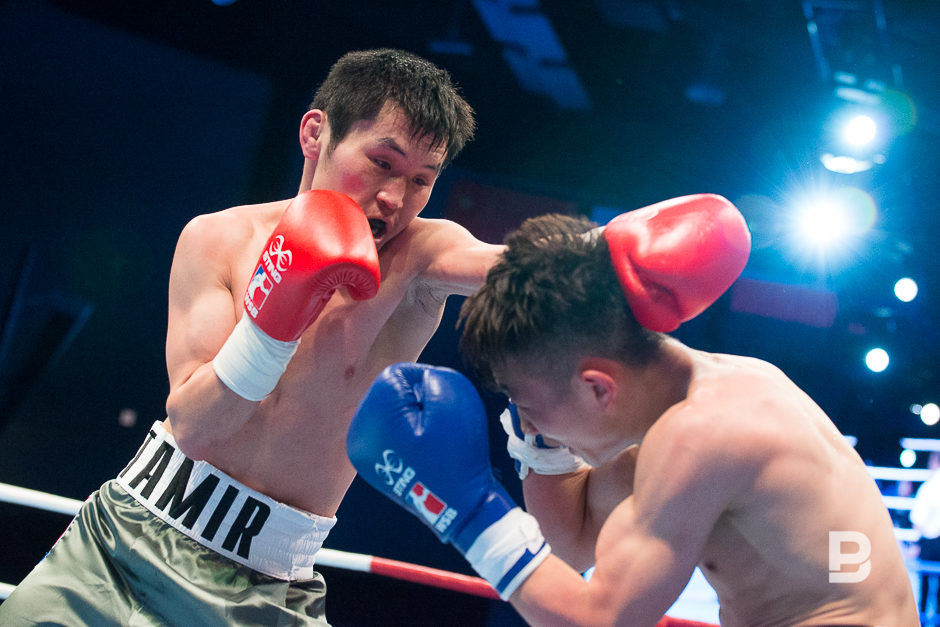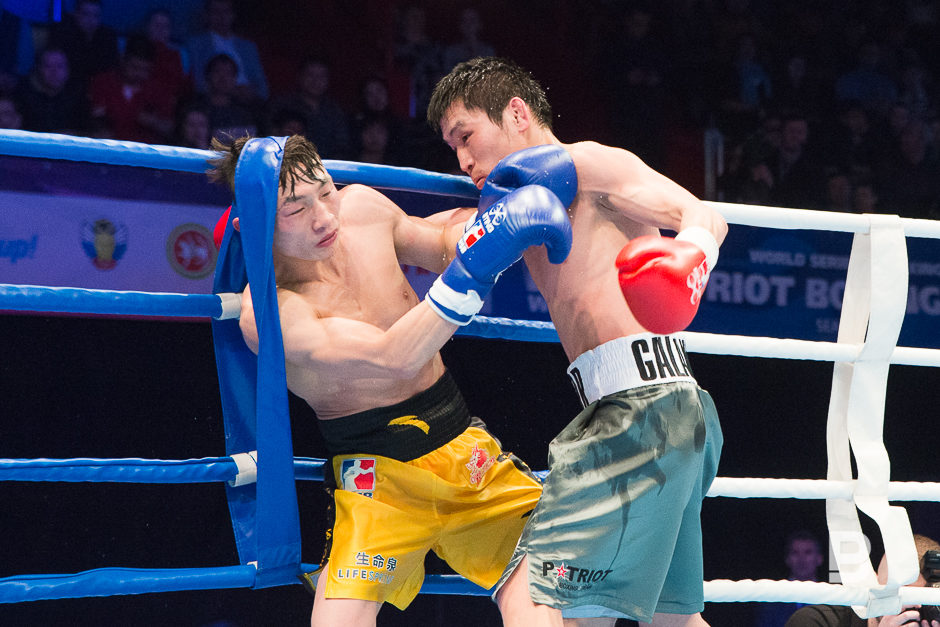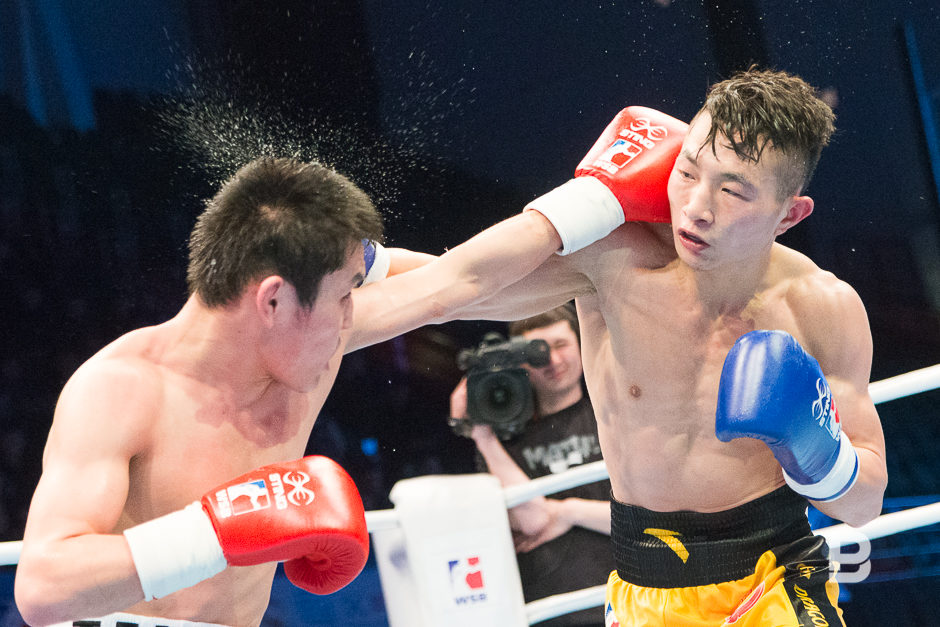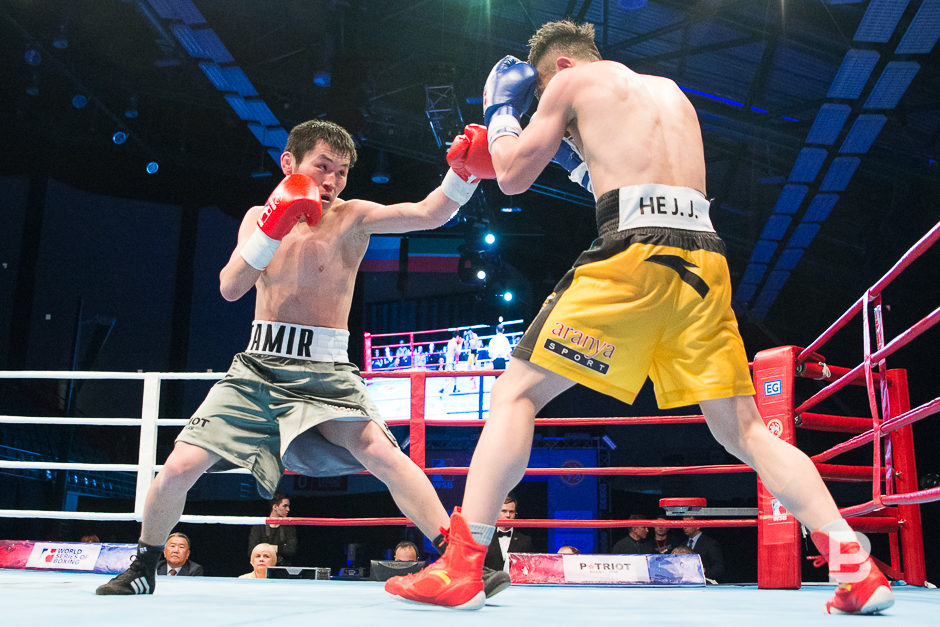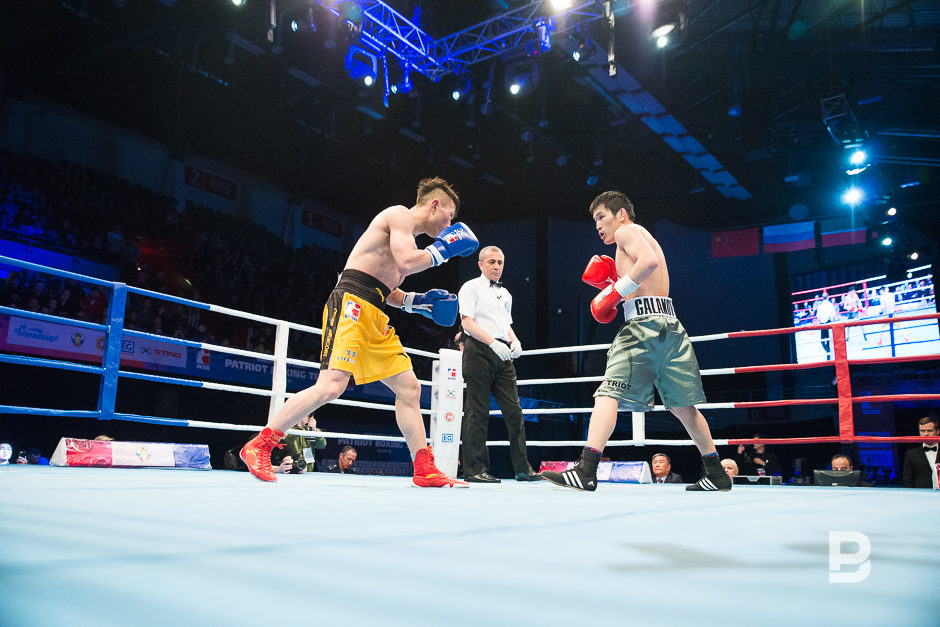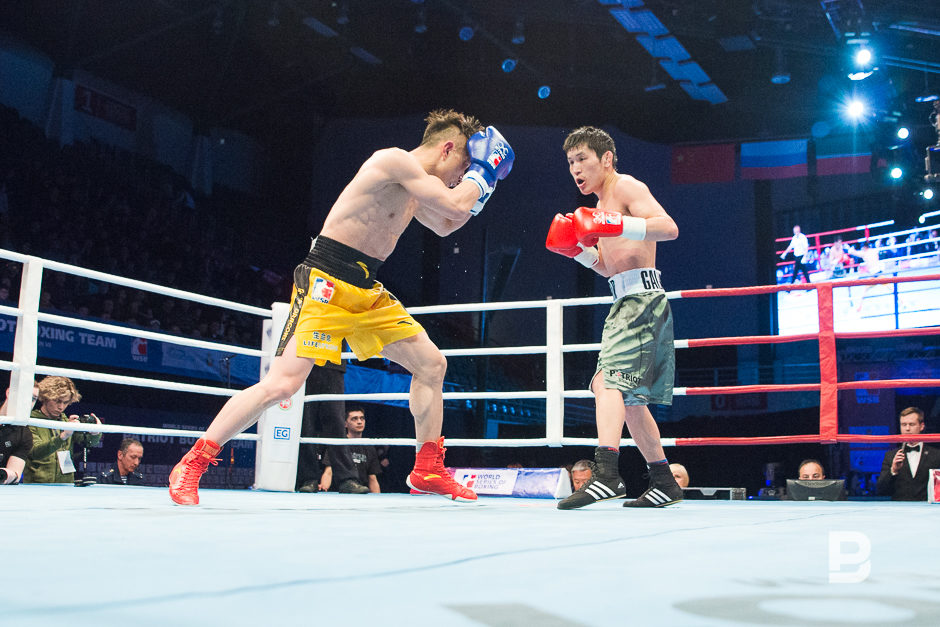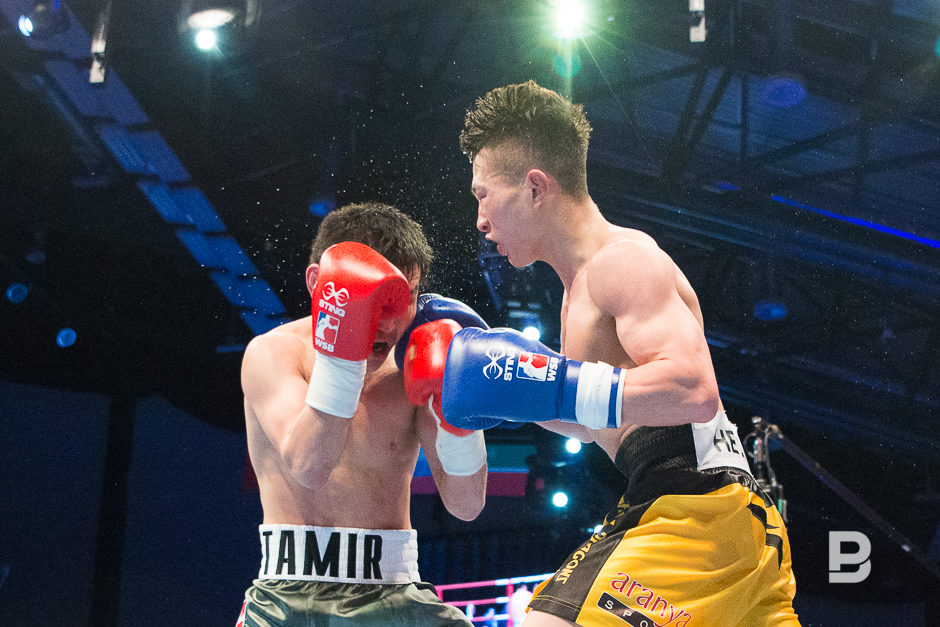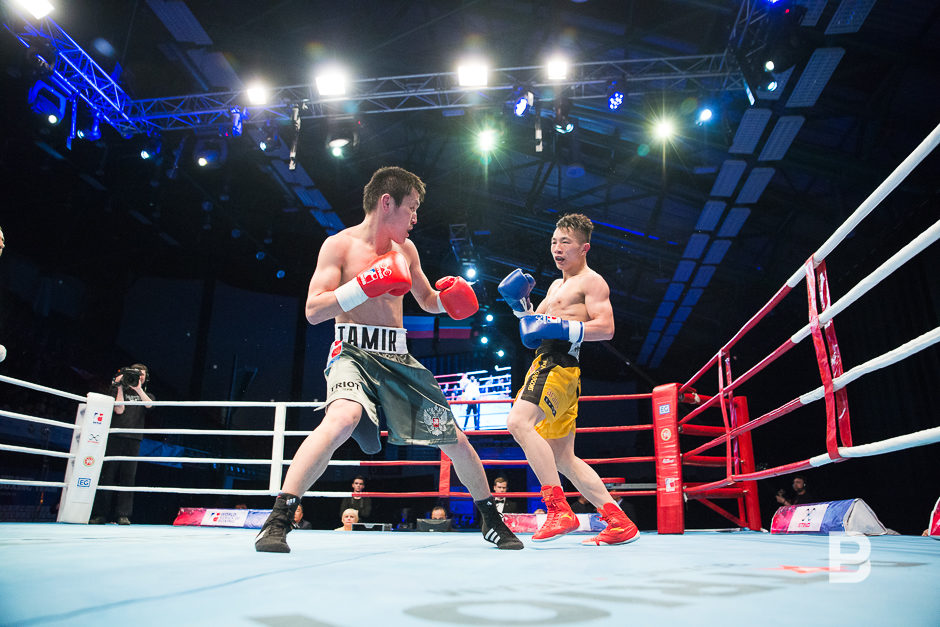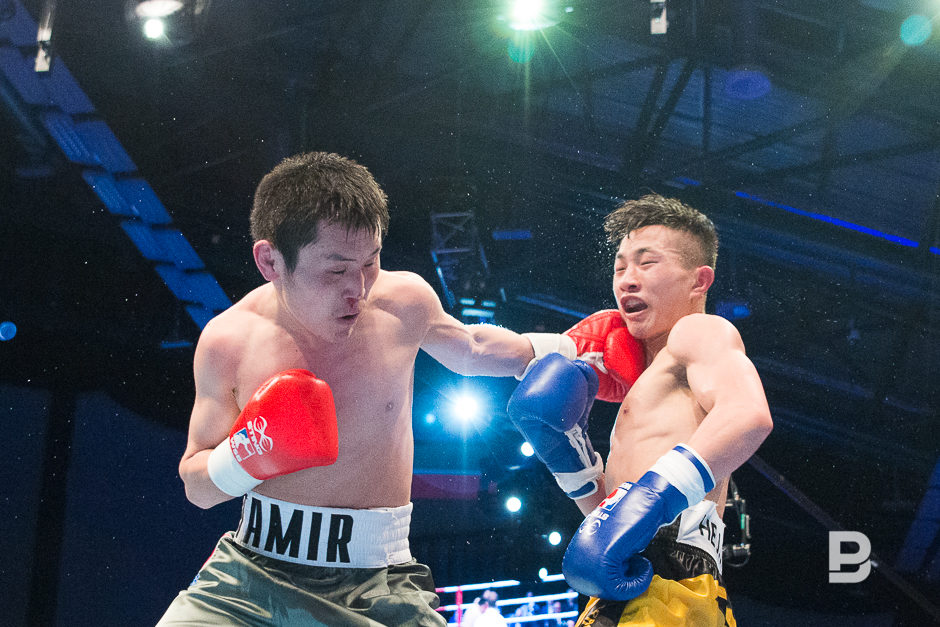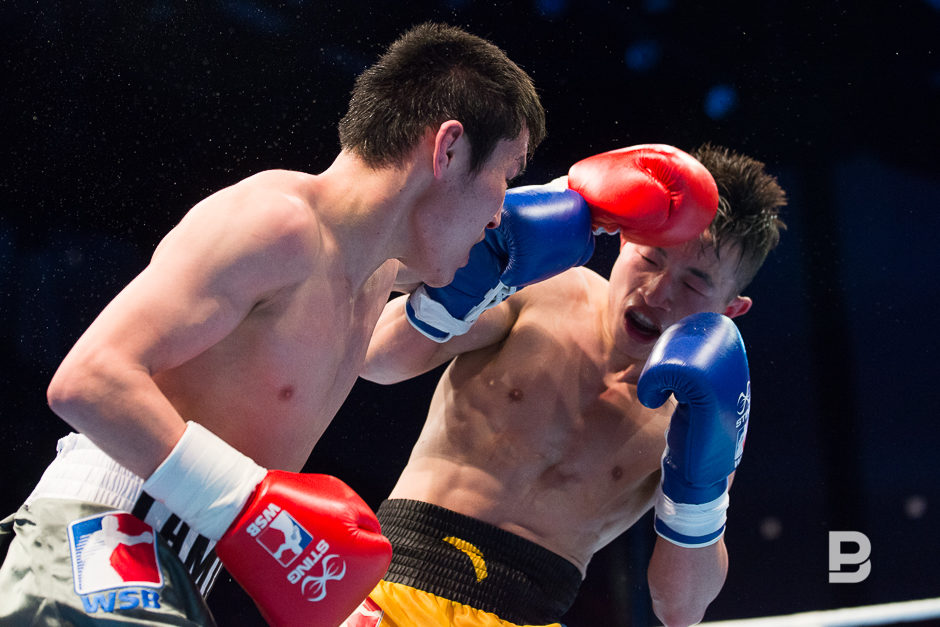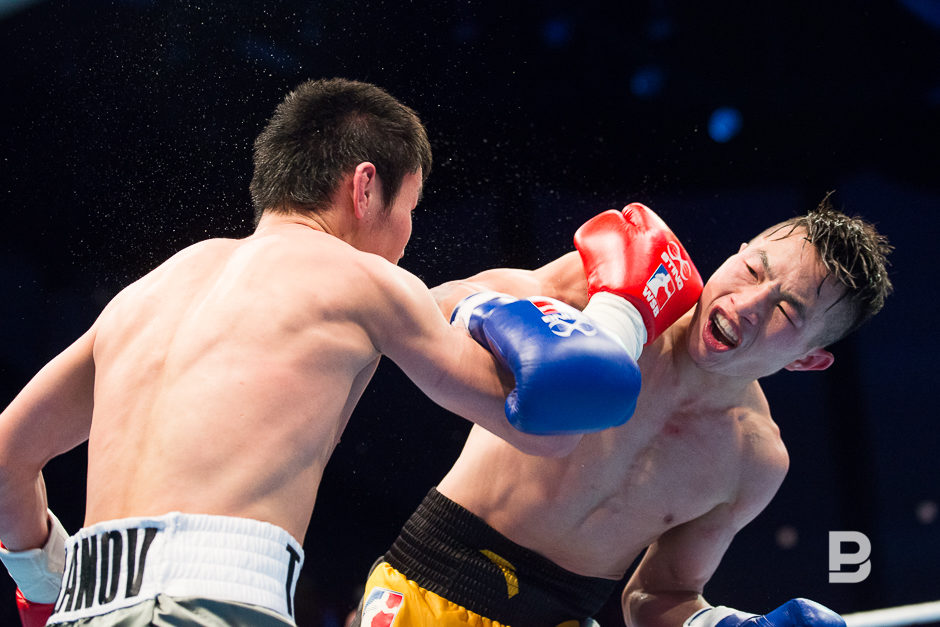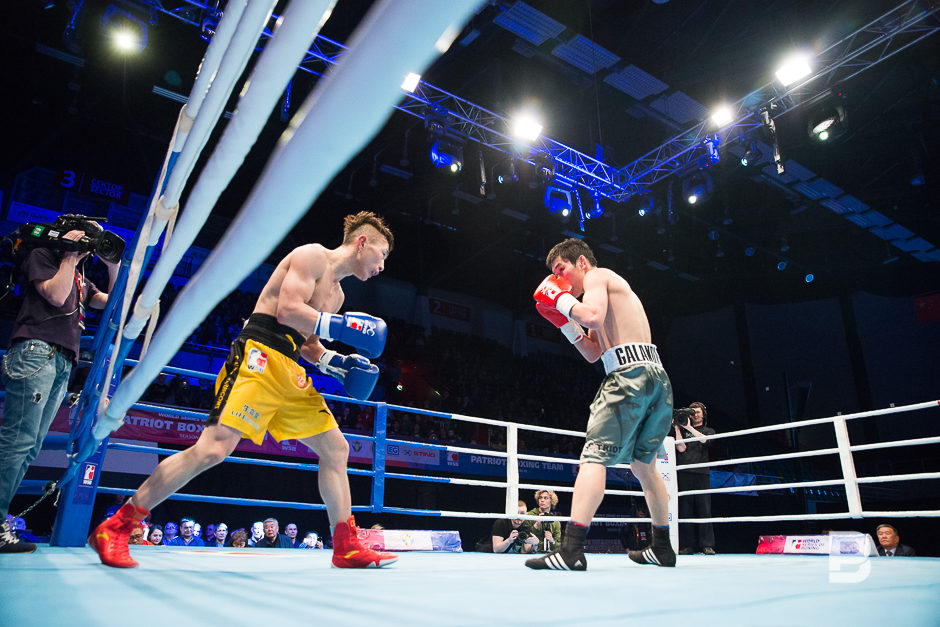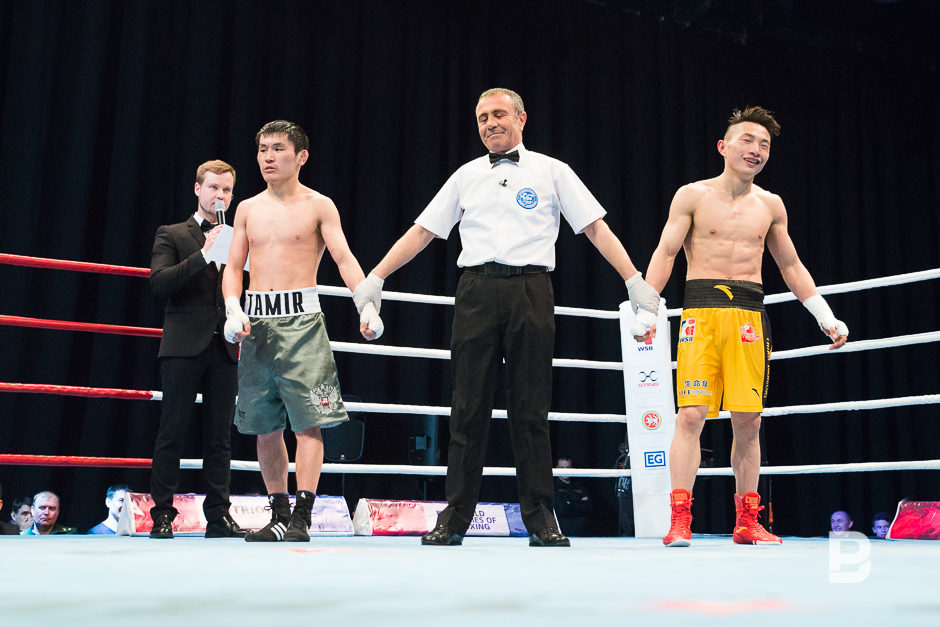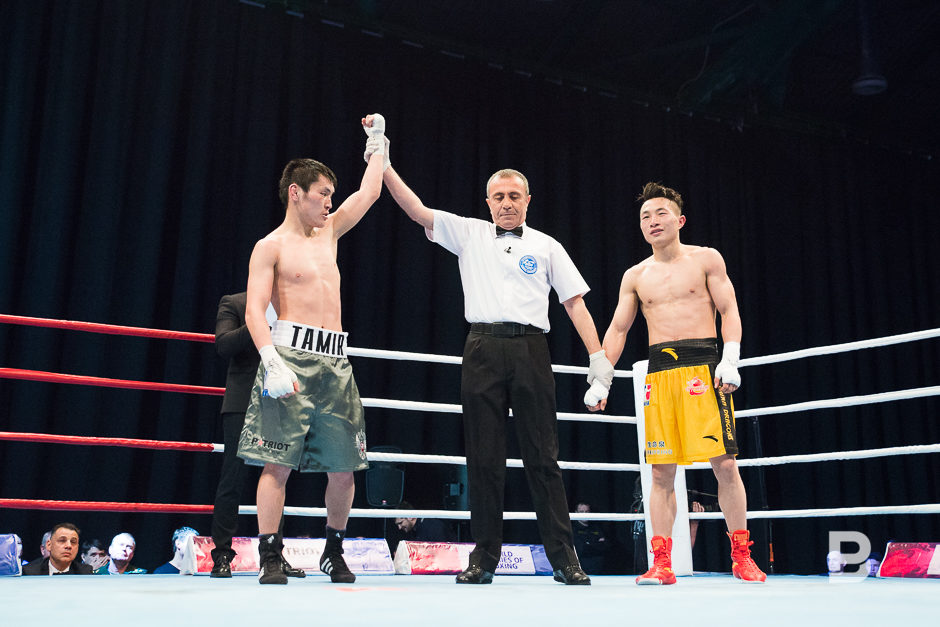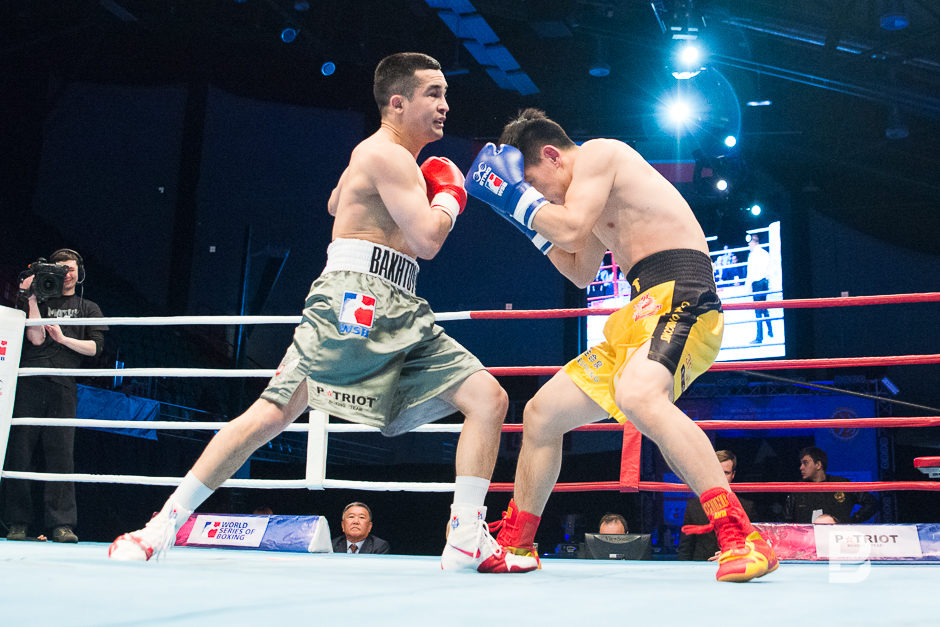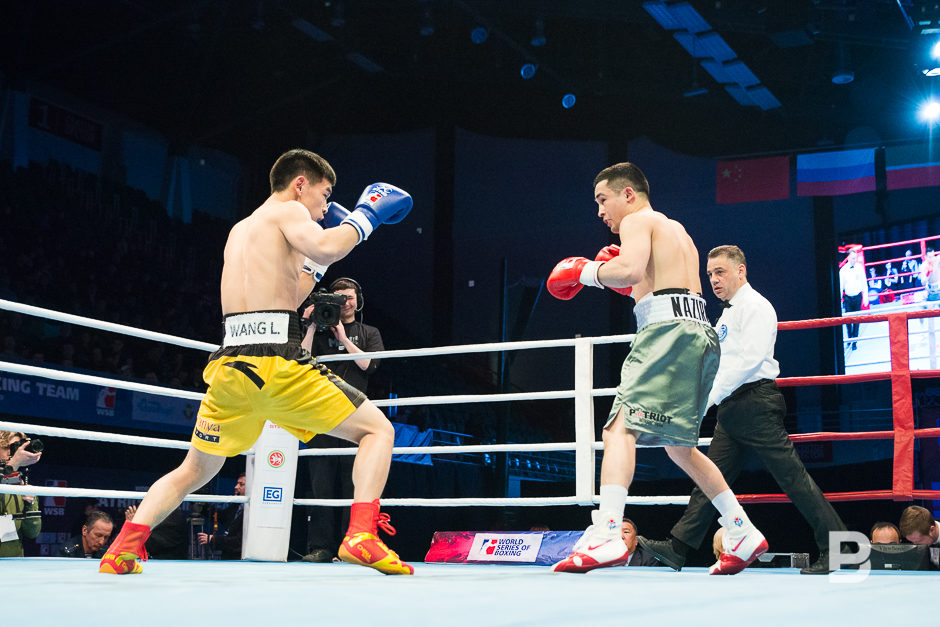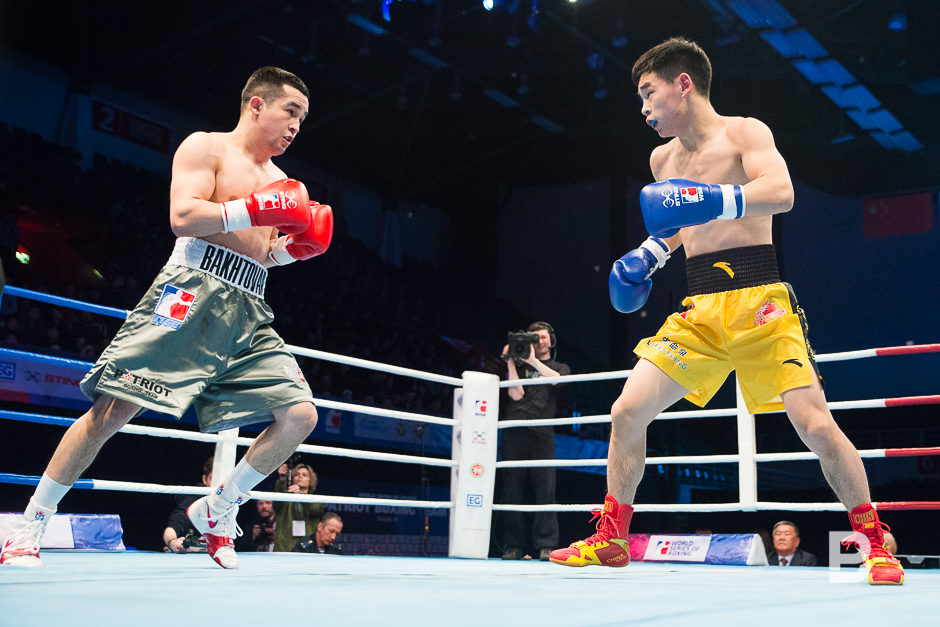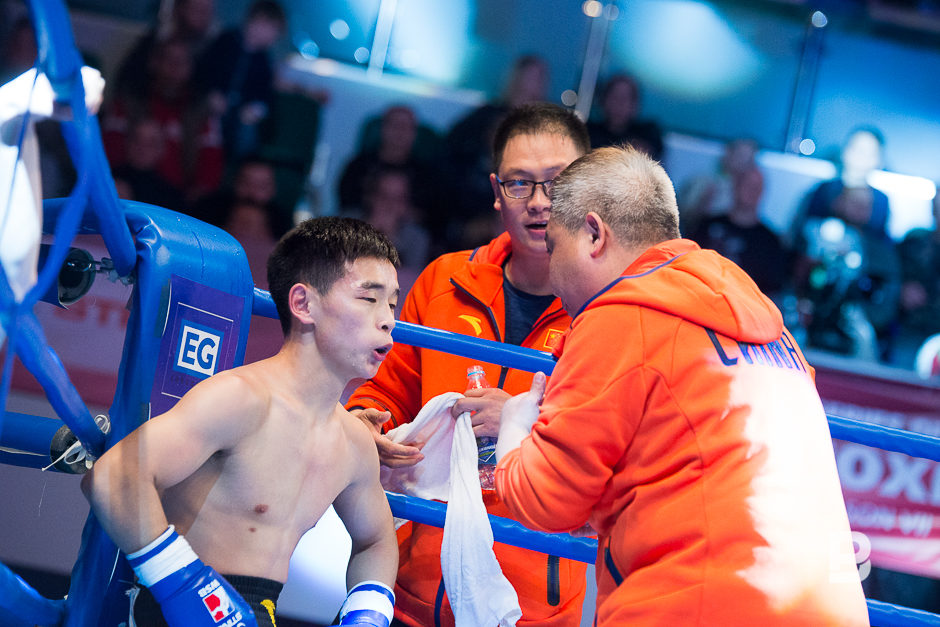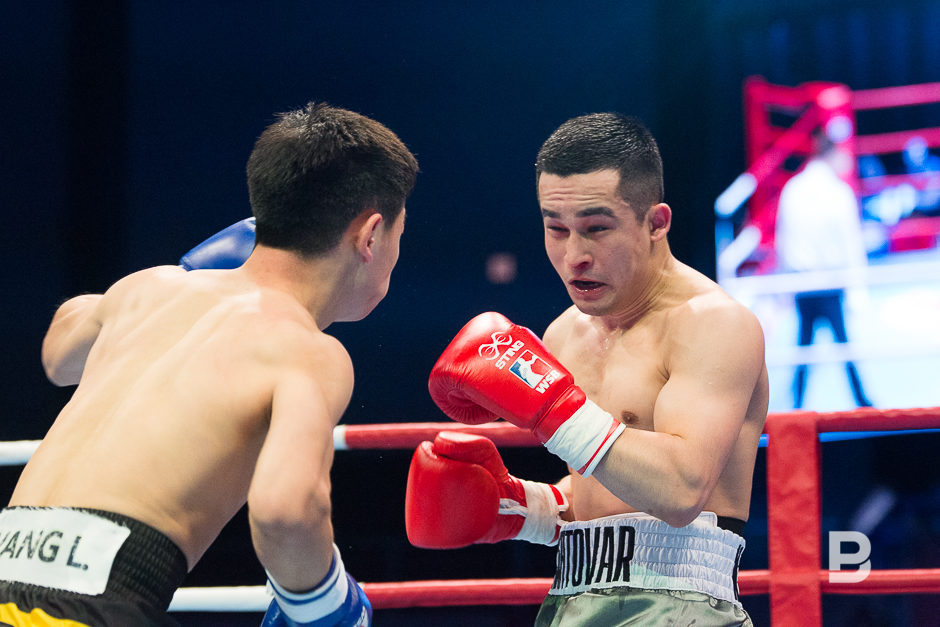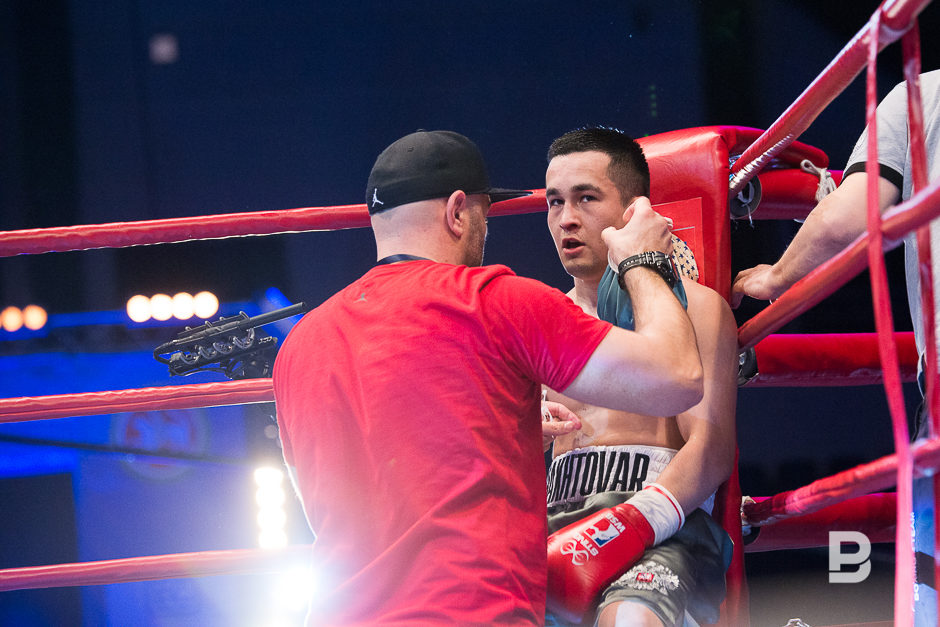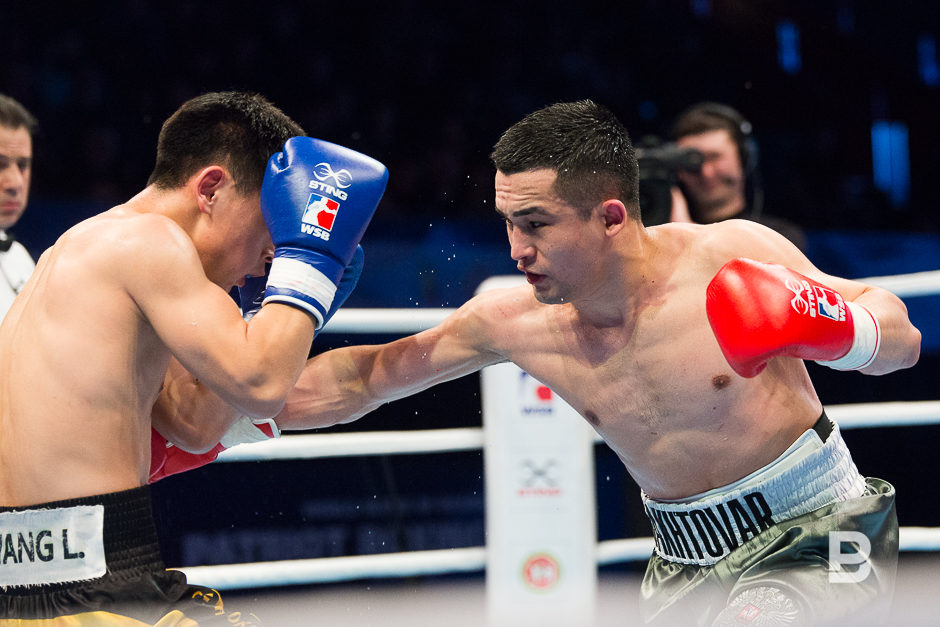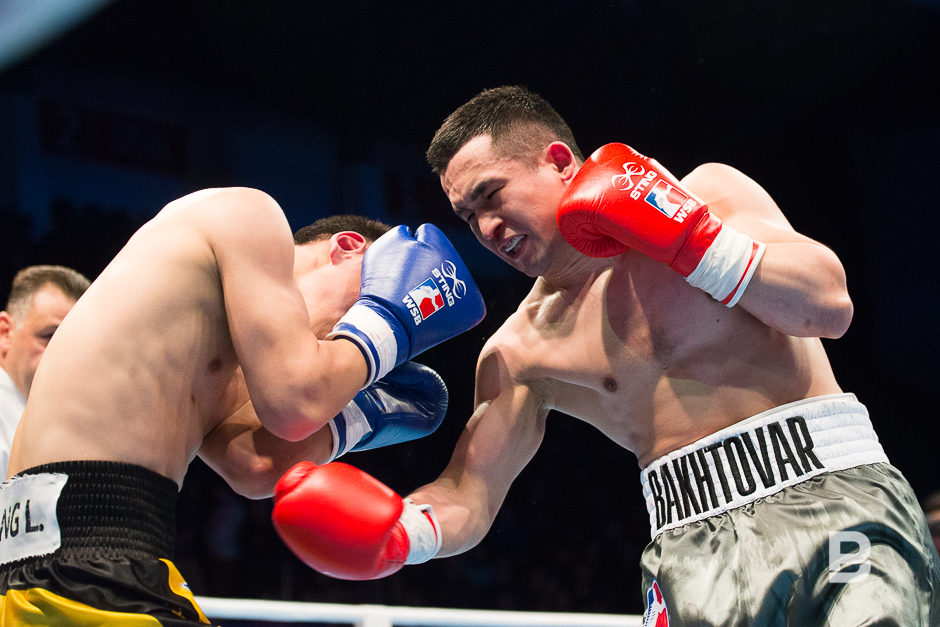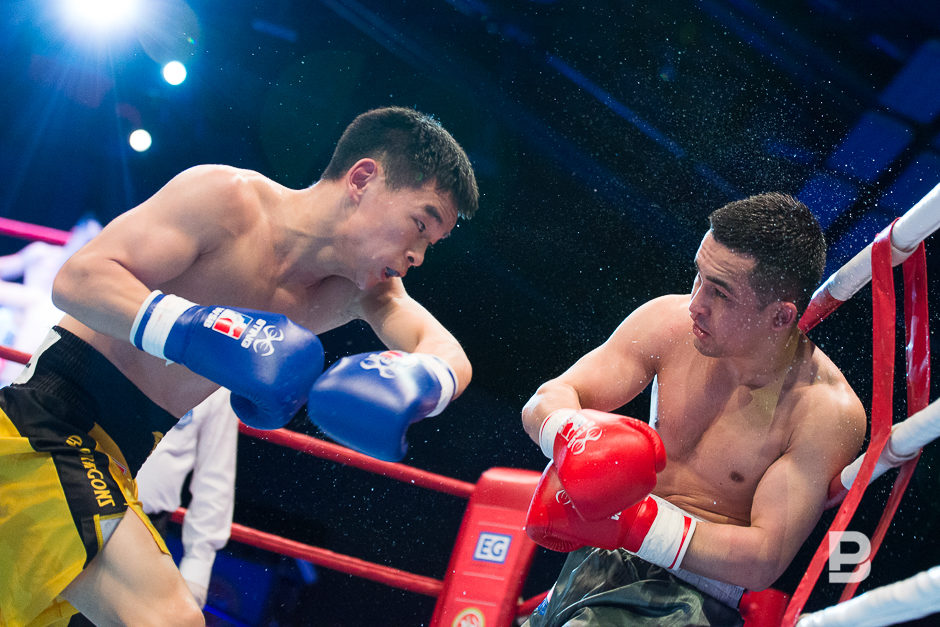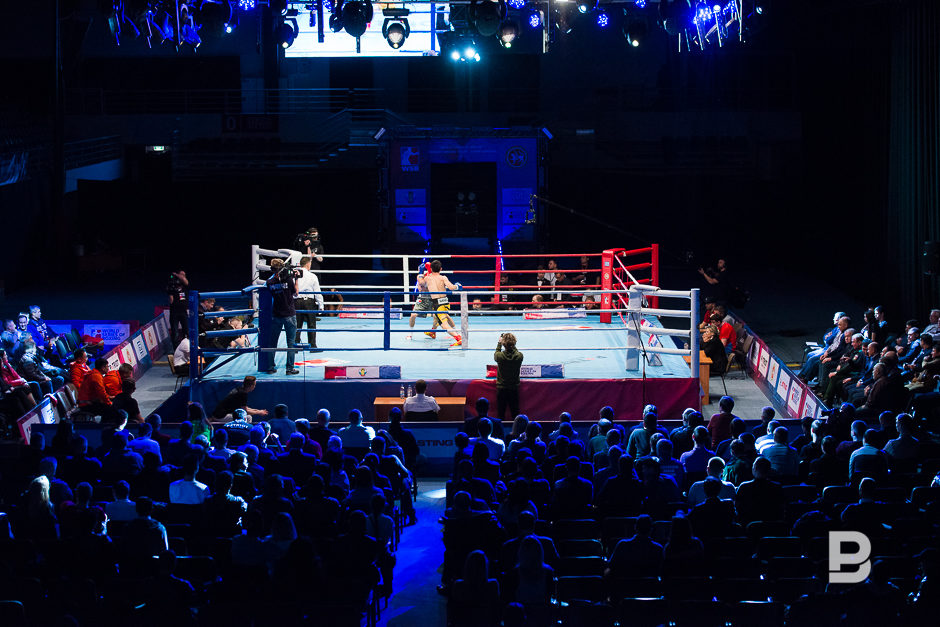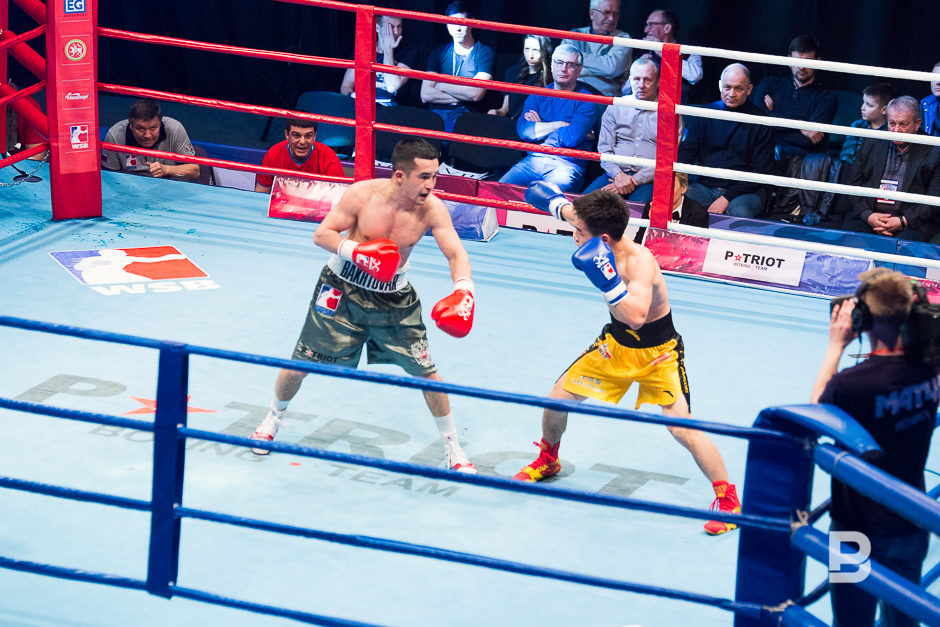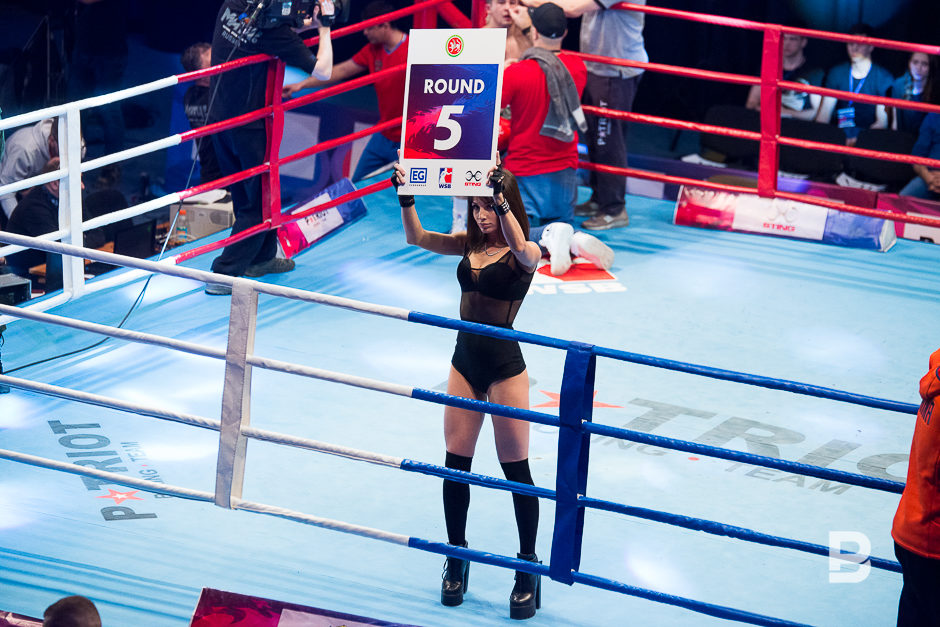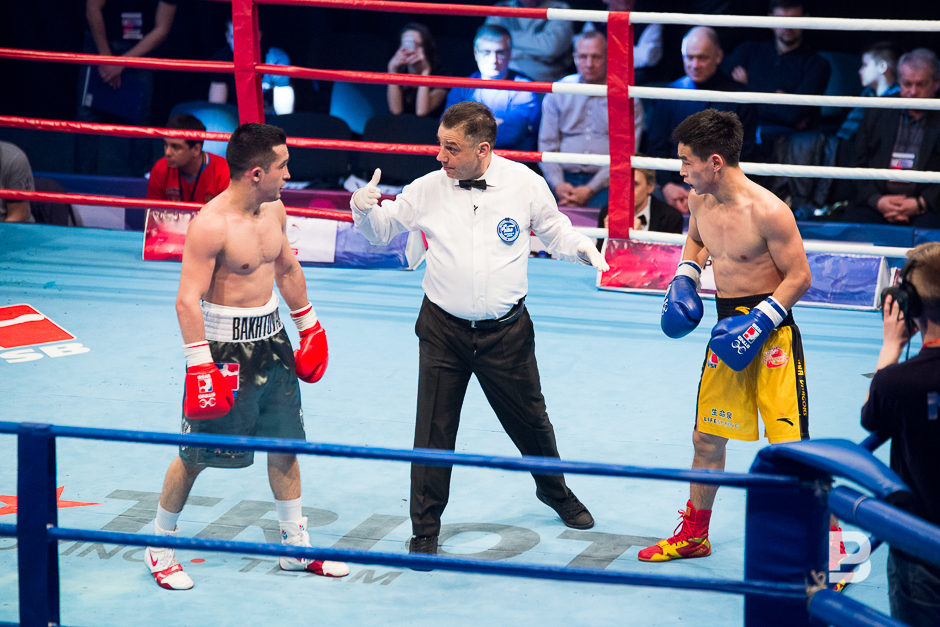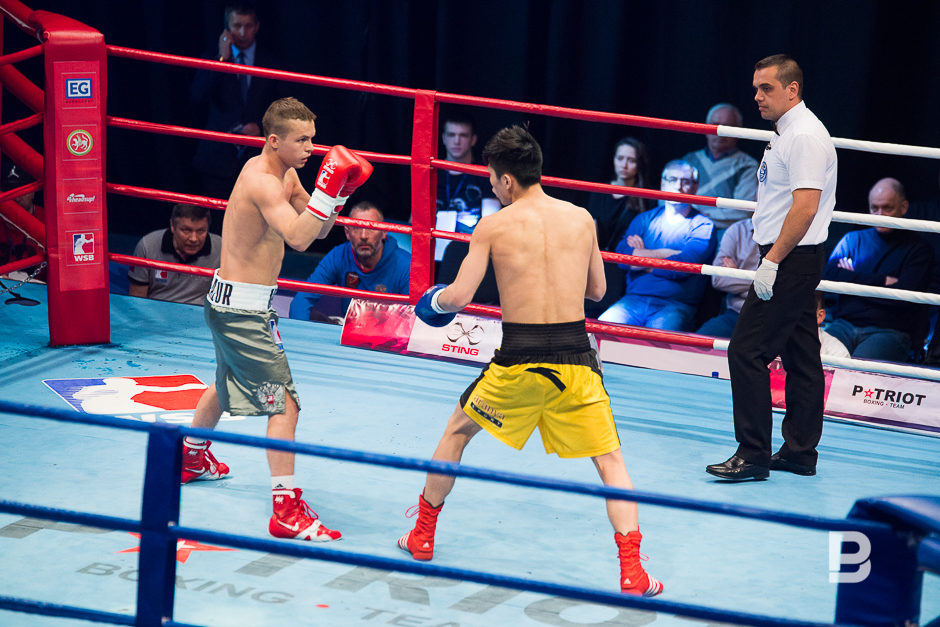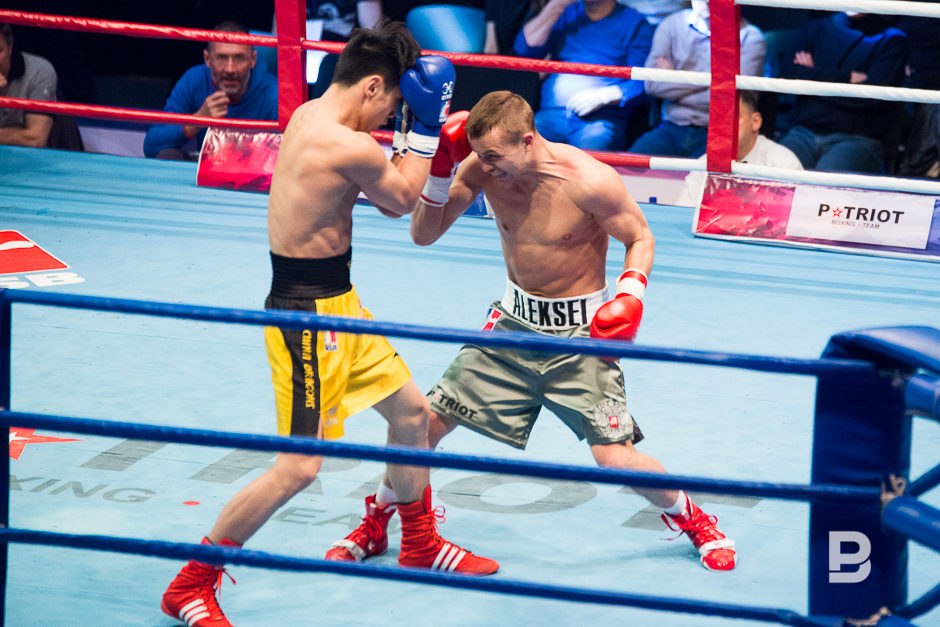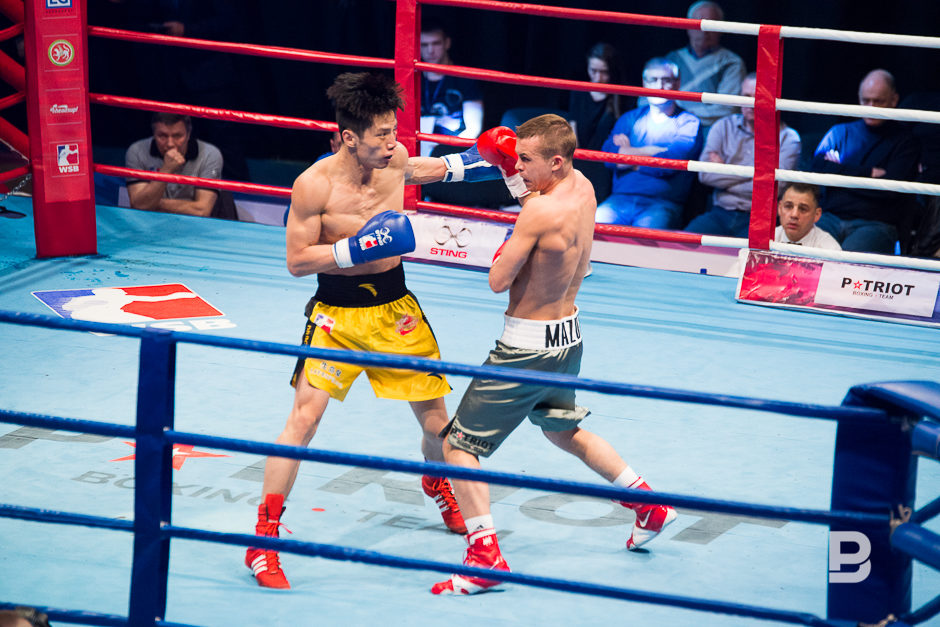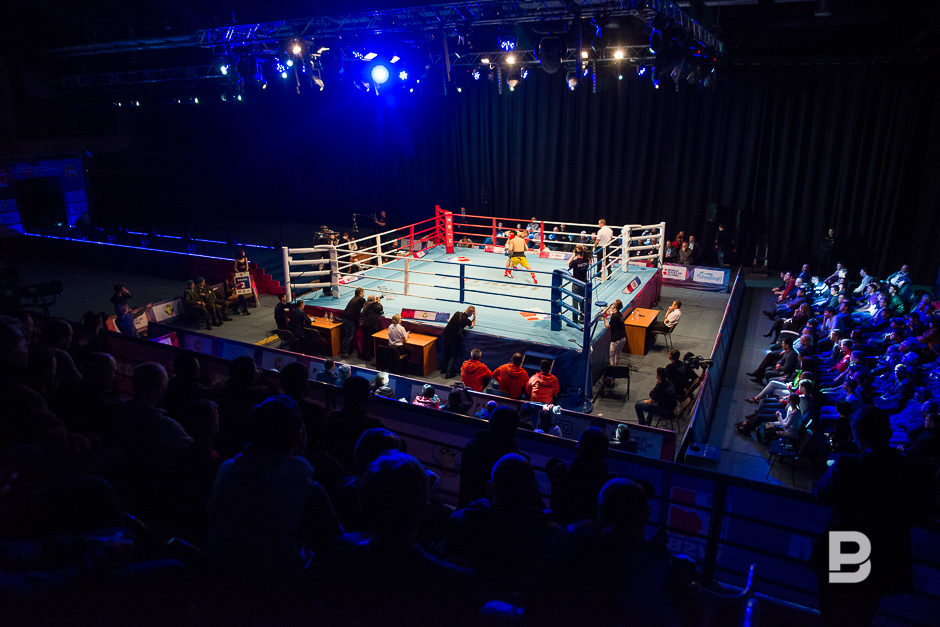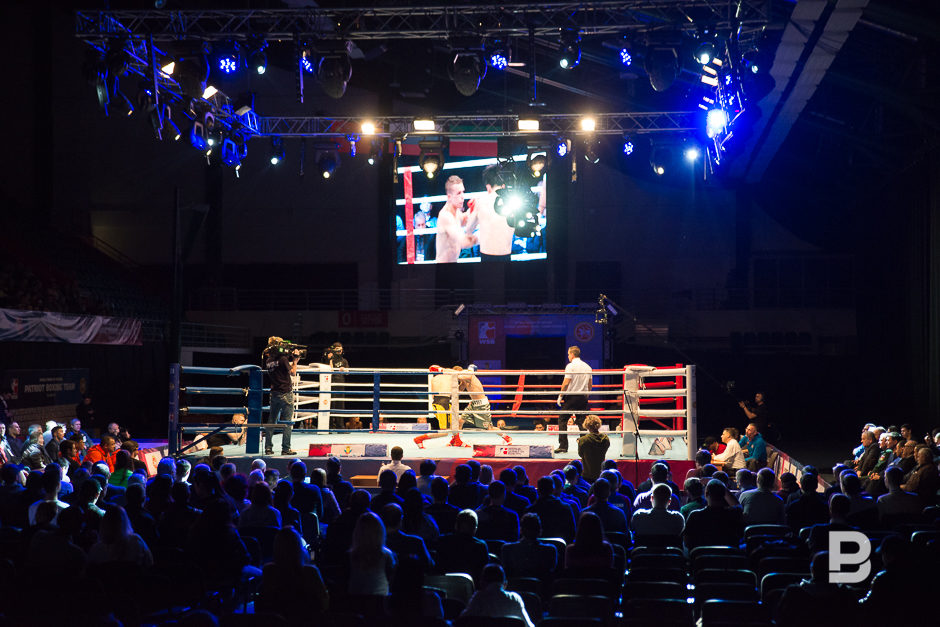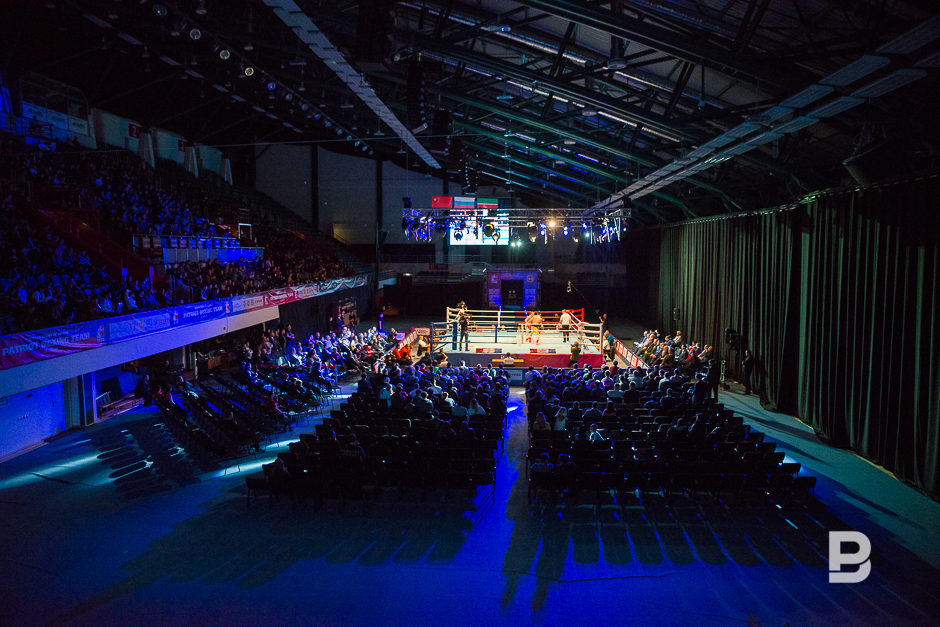 By Erik Dobrolyubov. Photo: Maksim Platonov