Rubin cyber football player: ''Kazan has players but their level falls short of that of Russia''
About a $50k, star from Ufa and game for Real Madrid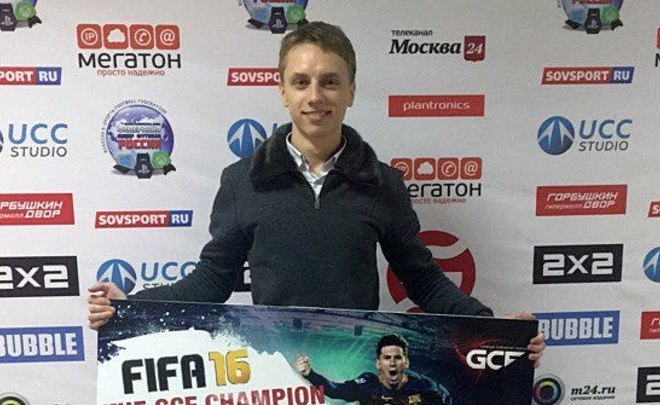 The Russian Cyber Football Premier League kicks off in Pyramid Culture and Leisure Complex on 31 March. A team representing Rubin-Kazan will be among its participants. But it will consist of one player – Anton Zhukov. In an interview to Realnoe Vremya, he explained why Kazan has few good cyber players and why he doesn't like to watch real football matches.
''Kazan has players but their level falls short of that of Russia''
You will represent Rubin in this championship. How did the selection of players look? Why did they invite you?
20 people will participate first. 16 people are participants who will represent their clubs in cities and four players were selected. There were Play Station 4 and Xbox One selections. As a result, the participants who deserved to represent their clubs were chosen.
Did you also go through a selection?
No, I was invited according to my previous results. For instance, I won the Russian Championship at the end of 2015 by the 2016 FIFA version. I also was third in the Russian Championship by the 2016 version when it ended. I won almost all big championships in Kazan.
What will this championship look like? Will you gather somewhere, sit and play?
Yes. The championship will be in Pyramid. It will begin on 31 March at 10 a.m. and will last until 10 p.m. Admission is free. A group stage will be there. Next day, on 1 April, the play-off will take place – from the ¼ finals to the final. It also will last till evening. The first Mayor Cup in history will be on 2 April. Representatives of Valencia, Ajax, Manchester City, Roma will come there. Three medallists and a Rubin player will take part. Eight people will play in this cup. One can register for Mayor Cup on TimePad.ru. Details are on the Russian Football Premier League's website and in social networks.
Could you tell about yourself? Where are you from? What do you do?
I was born in Kazan. I am 20. I am a third-year student at Kazan Federal University in the Institute of Geology and Petroleum Technologies. I started to do karate and football when I was a kid. I stopped playing football because I started to have small injuries. I continued doing sport only for myself. I started to play FIFA professionally from the 10 th version, it was in spring 2011 approximately.
Can one earn on cyber football? For instance, your colleagues from Tanks are happy about their salary…
A quota for participation in the European Championship is the prize for the first place. The prize fund is $50k. In other words, only the winner goes there. Clubs talk about salaries personally with players.
Do they sign contracts with players?
Not with all of them. They sign contracts for two competitions with somebody. I hope they plan a further cooperation with me.
How much can one earn on a victory in the European Championship?
The prize for the first place must be $30k. The first championship was in Paris. The British got $30k for the first place. I suppose this time money will be distributed in the same way.
Who are the legends of cyber football in Russia, in your opinion?
Probably it is difficult to call somebody a legend. The status of a legend is granted to somebody who has been dominating for tens of years and constantly wins somewhere. We don't have such players now. I can say Timon, Ufenok who represent CSKA and Ufa respectively stand out. We can note Kefir from Spartak because he is a two-time champion of Russia. He also played in 2015 Electronic Sports World Cup and World Cyber Games. There is not such a tournament now, it was cancelled.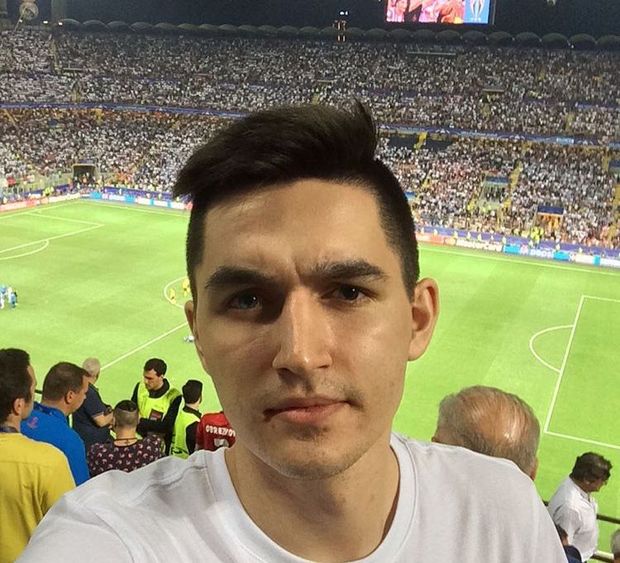 We can note Kefir from Spartak because he is a two-time champion of Russia. He also played in 2015 Electronic Sports World Cup and World Cyber Games
Are there great cyber football players in Kazan?
The thing is that Kazan has players. But I think their level falls short of that of Russian because they are not chosen for tournaments among cities.
Why?
Probably because of a lack of desire, confidence in that they can show some results.
''The physics of the game becomes more realistic every year''
What do you play on? Do you need any special equipment?
Of course. For instance, Xbox One will be used in the competition. Now Rubin provided me with this console. I am already deliberately training on it.
Is this equipment expensive? How much does it cost on average?
The console is about 20,000 rubles. The equipment is not cheap.
Whom would you include in the top 5 real football players?
Probably for me Messi and Ronaldo share the first and the second positions. Many people compare them. I think it is wrong because these players have different playing styles. Messi is more specialised on his dribbling and vision of the pitch – he sees his mates very well. Consequently, he has a wonderful left foot, almost his every shot results in a goal. Ronaldo counts more on his speed, dribbling. But their dribbling styles are different: Messi just rolls the ball from one foot to the other, while Ronaldo uses some feints. Their shots are also different: Ronaldo scores goal with his head. Messi has earned goals.
I also like how Kevin De Bruyne plays. In addition, I would include Gareth Bale – he is diligent as player and covered a road from Tottenham to a powerful player of Real. I would add Ibrahimović for his character.
Does cyber football motivate you to watch real football more often or vice versa? Do you substitute one for another?
I follow real football only by match reviews. I don't like to watch matches in recent time. I prefer to watch goals than entire matches and spend my time. But, of course, I prefer to watch the finals of big competitions than usual matches of some league.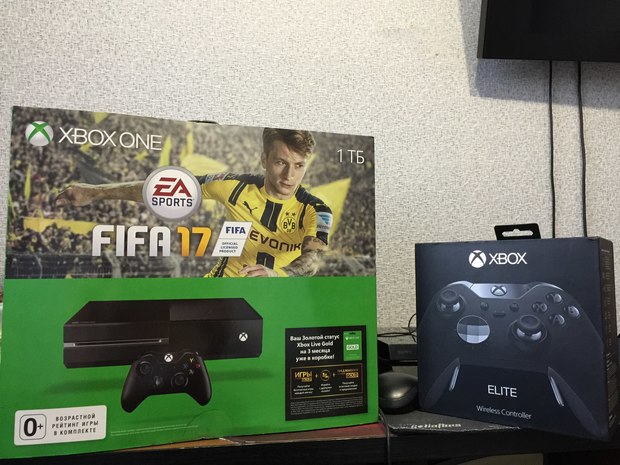 Do you prefer to play for local players with a dominance of Russian players?
Generally speaking, in competitions, I play either for a team that I choose myself, often it is Real Madrid, or what I get. There are tournaments where you don't choose a team.
Why do you choose Real Madrid?
It is supposed one of the strongest FIFA teams year after year. Thanks to Cristiano Ronaldo, of course, because his indicator is remarkable.
Do you think that cyber football managed to achieve reality, for instance, in movements?
The physics of the game becomes more realistic every year, and players' movements resemble their actions in real life.
Do you do other cyber sports?
Now, no. I play Counter Strike at times. I follow different world championships. I like games of famous Danish team Astralis.
By Gulandam Zaripova. Photo: vk.com