Kazan air-raid shelters: how NATO decree makes protection of blue-collar workers a priority
Journalists were showed the readiness of the city for air raids: where to hide if a war breaks out, what will happen to those who won't have place in underground shelters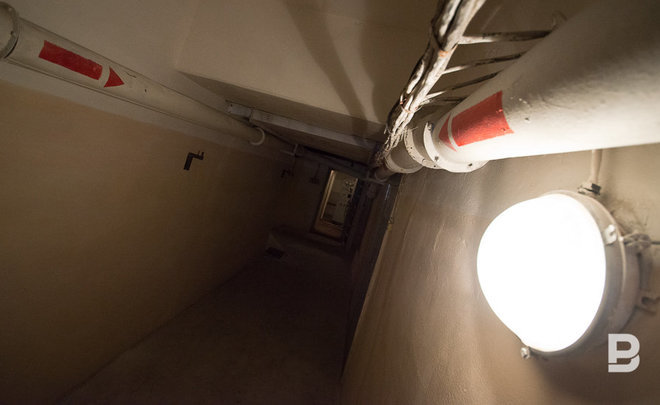 The Ministry of Emergency Situations in Tatarstan ran an excursion for journalists in shelters where people will have to hide in case of military aggression. Stay cool! War has not been declared and is unlikely to happen, ministry workers are sure. The thing is that according to civil defence requirements, shelters must be in a working state. Realnoe Vremya's correspondents present a piece from the underground.
''Self-heating will start''
Pupils of Lyceum No. 145 on Dementieva Street and residents of several houses near have no idea what is under them. An air-raid shelter extends 5 metres in depth and 3,000 square metres in width under the basements of the buildings. But the Ministry of Emergency Situations workers who headed the excursion for journalists asked them not to call this place a bomb shelter. It has been correct to call such shelters just a shelter since some time.
Metal gates through the road from the Kazan Engine Production Association led to the underground. Steep stairs bumped into massive metal doors, 150 kg each – it is the entrance to the shelter. It was clear, tidy and cold inside.
''Don't forget that about 20 people are here now. When 2,000 are here, every person will generate heat – self-heating will start,'' director of Engineering and Technical Measures Department of the Russian Ministry of Emergency Situations in Tatarstan Georgy Bazhenov assures.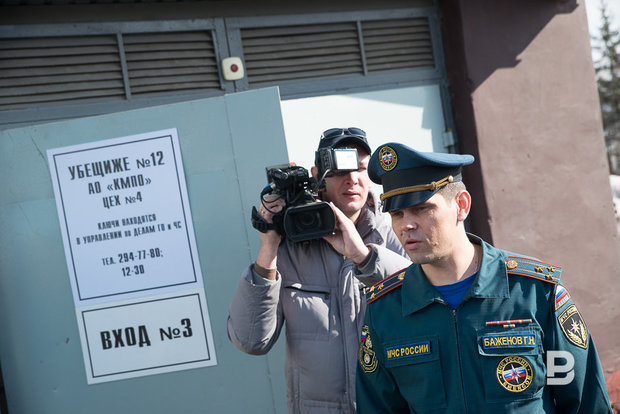 There won't be Internet during war
There is electricity in the shelter: if wires upstairs are cut, there is a generator. There are vessels for water reserve. There are filters to clean the air. The shelter doesn't have a supply of food, there is no sense in bringing it – it will rotten. If the zero hour starts, services will have to bring lunch boxes, water, blankets during 12 hours – all necessary things, so that 2,300 people for whom the shelter is designed for could live for five days. If needed, a bigger number of people can accommodate here, but then they will have to sit on their hunkers or stand, the ministry says. As for furniture, there are triple-deck bunks and old, Soviet chairs and tables.
''The most important thing is to save a person's live and health, not to buy leather, fur armchairs,'' director of shelters in Tatarstan replies to journalists who were observing the more than Spartan conditions with aversion.
Everything inside was whitened. This is why they warn not to lean on the walls. There are no ceramic tiles – it is not allowed because they can crack and injure a person with a crack. Energy saving lamps are not allowed as well – usual incandescent lamps were everywhere. The journalists noticed there were few sockets – how to charge a phone?
''Mobile phone doesn't function here too. The width of walls is from 70 cm to 1 metre (Editor's Note: all people rushed to take their phones from pockets to check whether there was any connection). Mobile network won't function during a war. You can leave your phones. There were won't be Internet. How everything is, what's going on outside, the temperature – everything will be delivered by landline. Few people are using it now. But Tattelecom provides it anyway, it will function in a special period,'' Georgy Bazhenov says.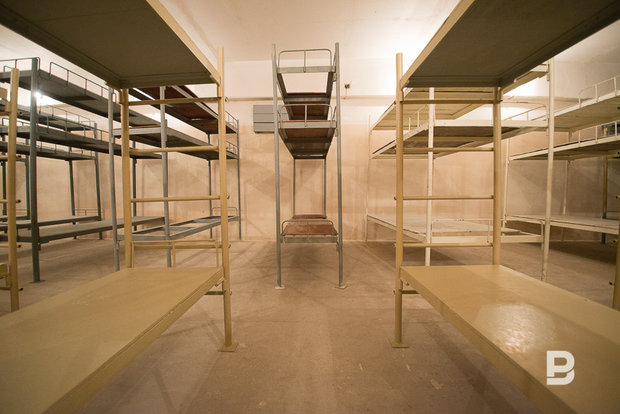 The smart are not North Korea
Whom to talk if all people who did not manage to hide in the shelter died? Films show it, right? Bazhenov only sighed in answer to naïve questions.
''Not all people died. They can't die.''
''Why should one hide in a shelter if you don't die upstairs?'' the journalists wrinkled their foreheads uncomprehendingly. Director of Staff Preparation Administration of the Kazan Engine Production Association Rashit Yerzin helped Georgy Bazhenov. He has to answer questions often due to his work.
''According to the NATO and Russia Block Decree, attacks will be performed only with a high-precision weapon – for instance, jets, rockets. In case of aggression, there will be local attacks on factories, not people. Smart people won't apply nuclear weapon. The smart are not North Korea. But North Korea won't fight against us. This is why shelters are, first of all, designed to protect factory and enterprise workers to save able-bodied and qualified staff in case of war,'' Rishat Yerzin.
In a word, as the experts say, the civilians have nothing to be afraid of in the first hours of a possible war, they should calmly wait for a message. Then they will be evacuated to safe places.
''It is necessary to listen to the information, what to do and where to go. You are journalists, you will tell people everything on radio and TV. We warn neighbours and go outside on a such-and-such street. There will be an evacuation or move to shelters there,'' Yerzin tells.
Shelter is a basement or underground space. Every management company in the administration of a district has a list of such places that they must keep ready to host people.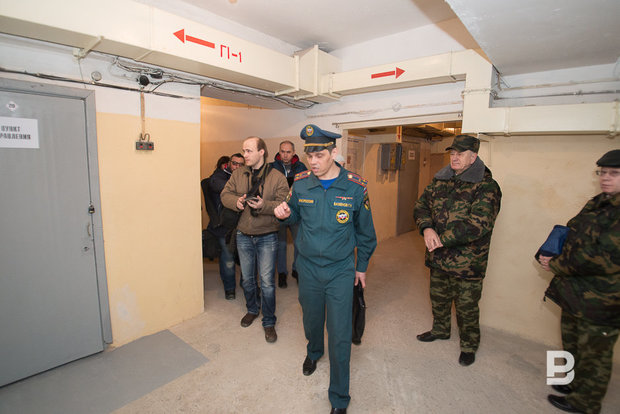 Gas masks for personnel only
But neither protection nor shelter will help at peaceful times if a chemical catastrophe occurs. Considering the closeness of Kazanorgsintez, citizens needs to know well what to do.
''All people must urgently evacuate perpendicularly to wind direction. If there is a chlorine leakage – chlorine always expands on the ground – the poisonous cloud will enter the shelter. In cold winter, ammonia spreads on the ground, if the weather is like now, it goes up. Anyway, you will notice ethylene oxide because there are no any protection measures from ethylene oxide, friends. Gas masks are given to personnel only who will liquidate consequences of the catastrophe,'' Yerzin told the distressing news.
The shelter near the Kazan Engine Production Association built in 1989 is one of the latest shelters in Tatarstan. A better one is only at TANECO in Nizhnekamsk District. Tatarstan has about 1,200 covers in total. A full inventory count of shelters was in 2013. An inventory count of underground and other sunken spaces in order to detect their readiness to host people took place in 2015. The ministry assures there will be covers for all residents of Tatarstan, while shelters – no.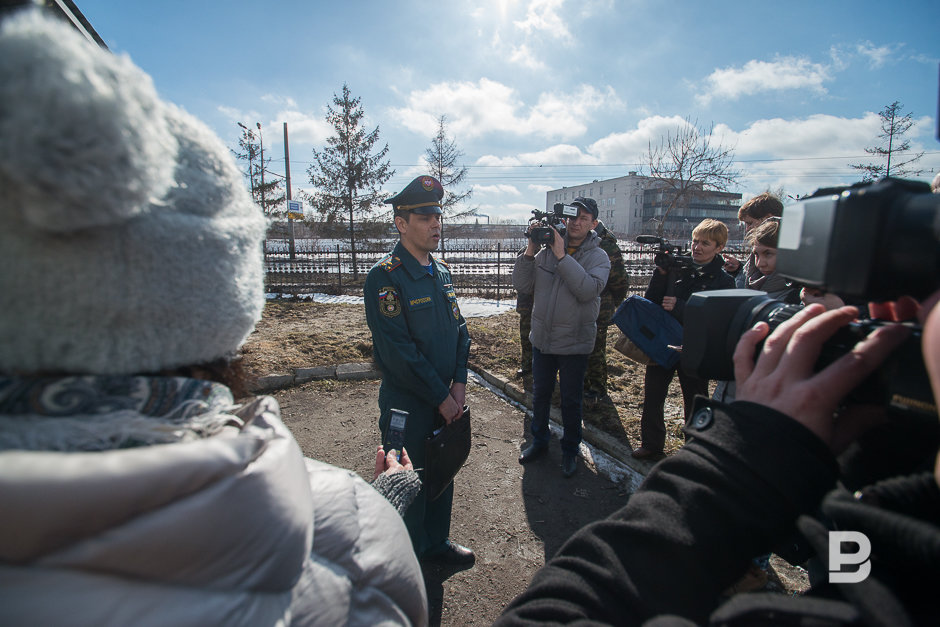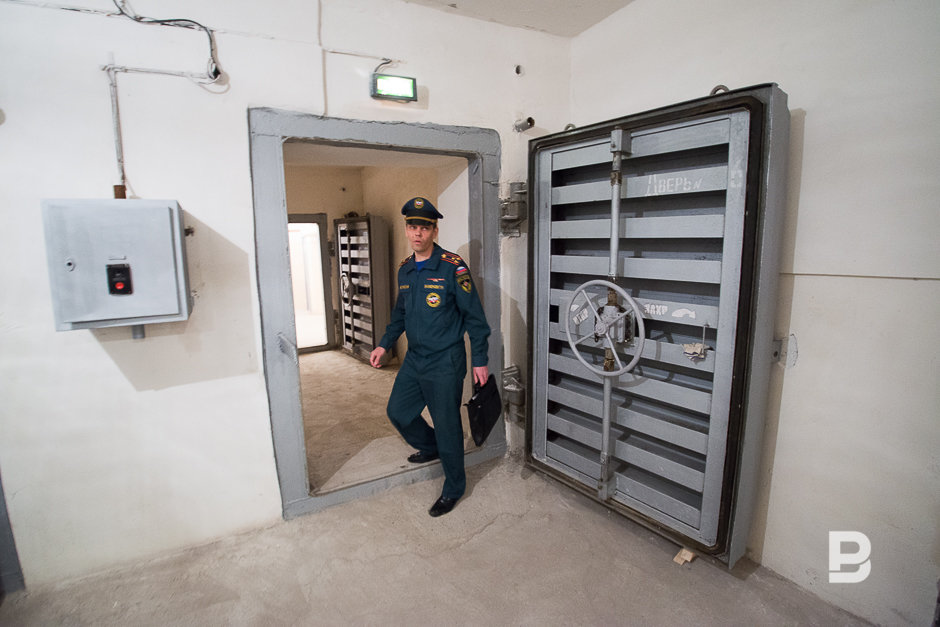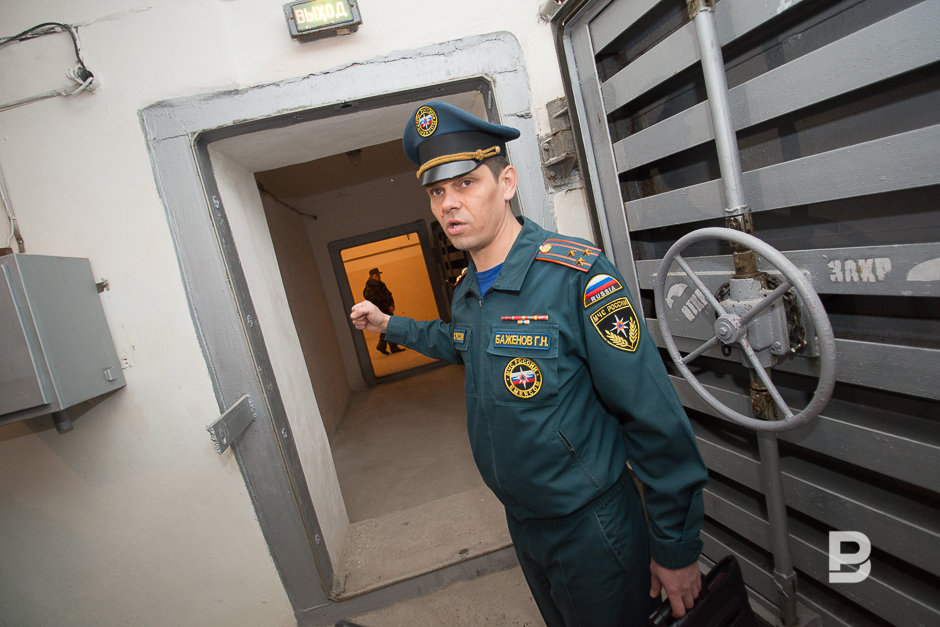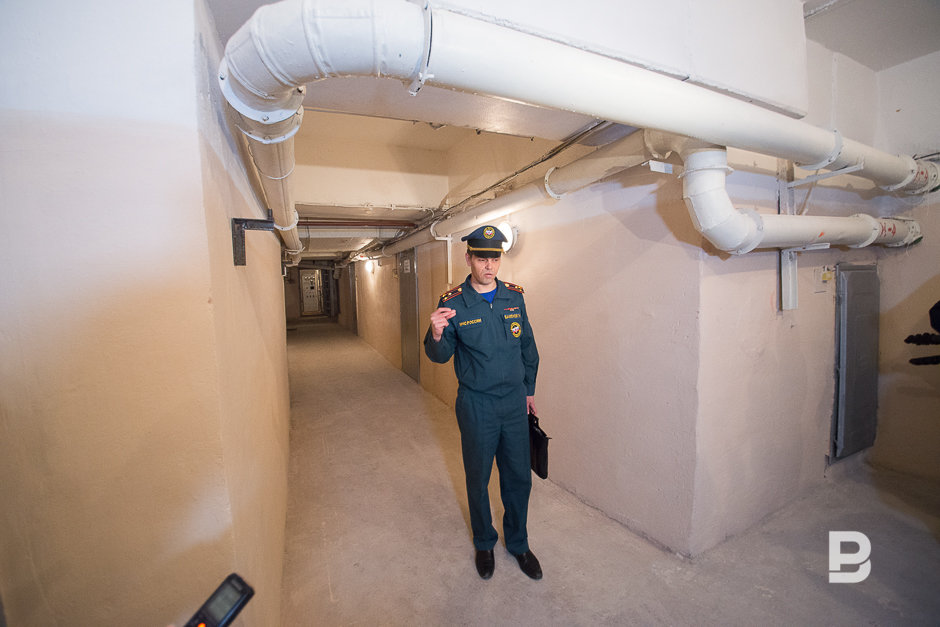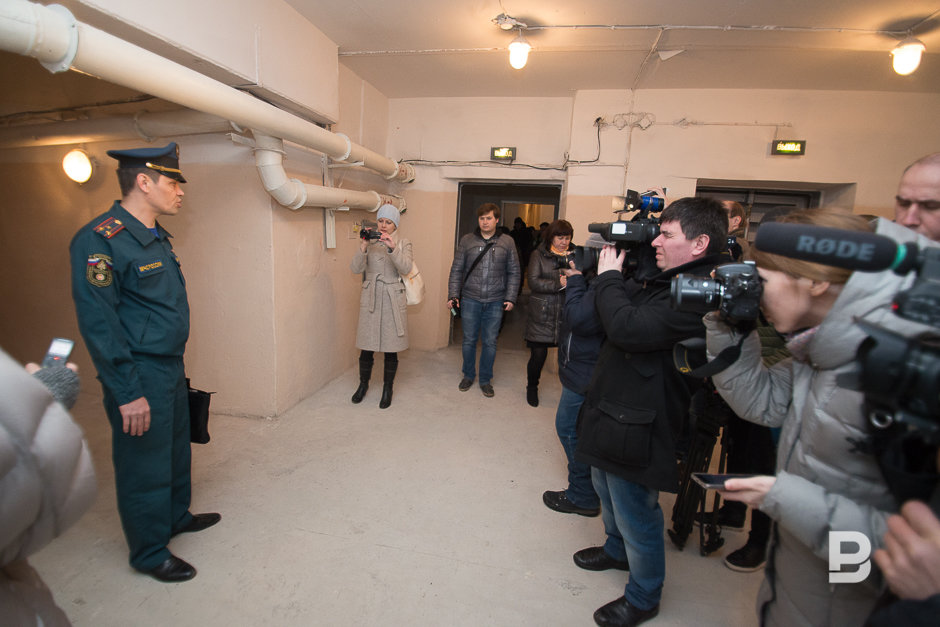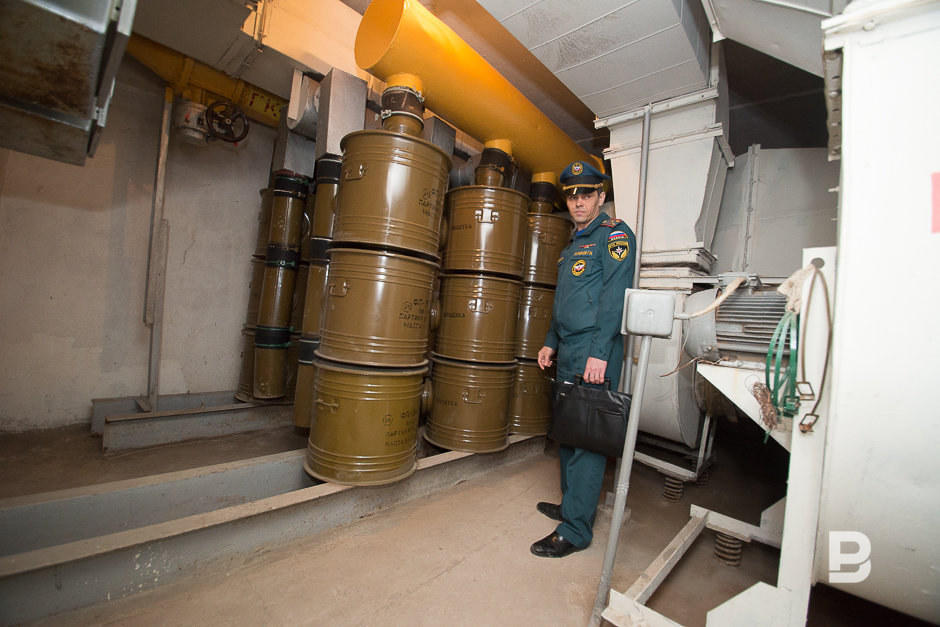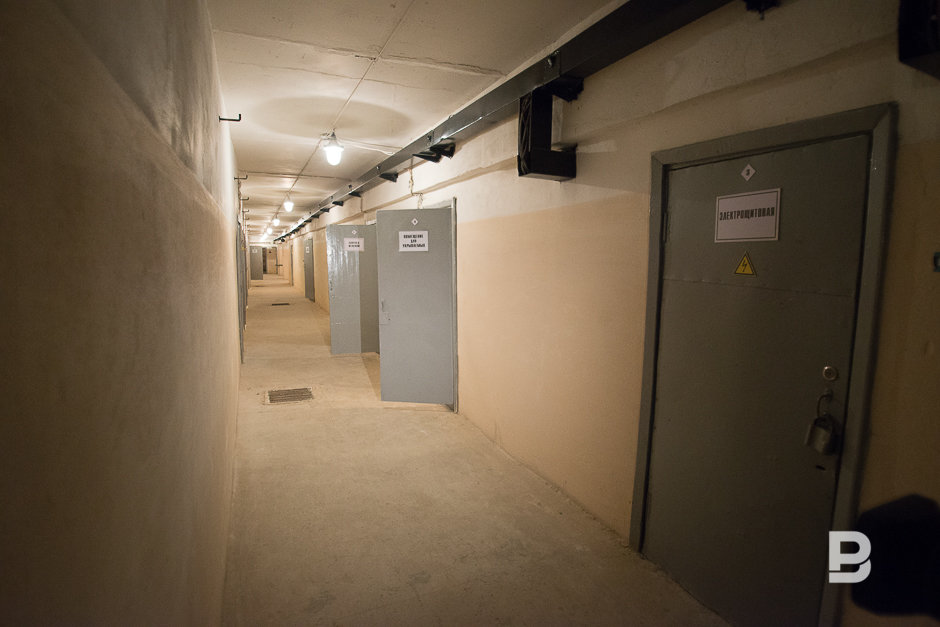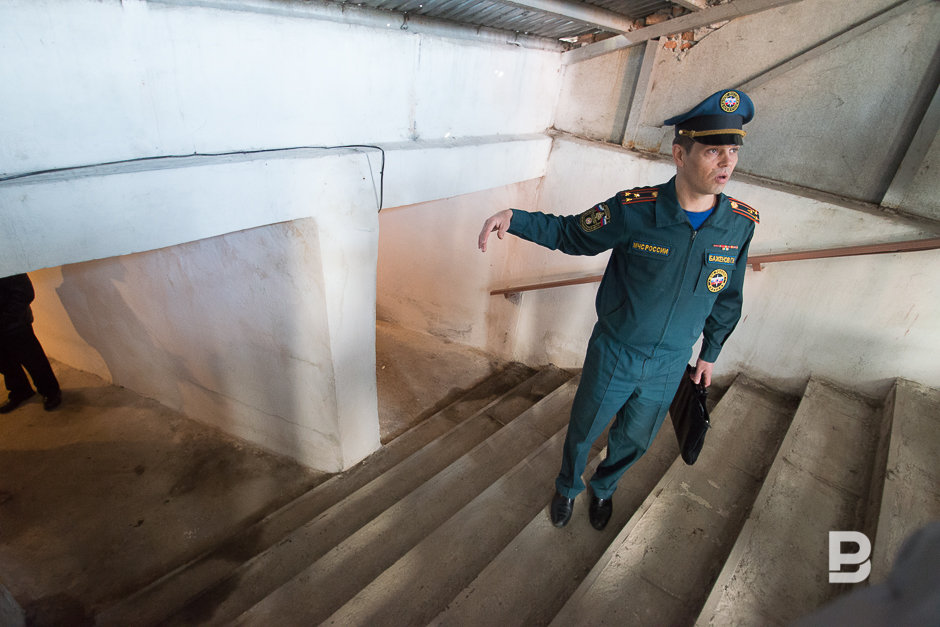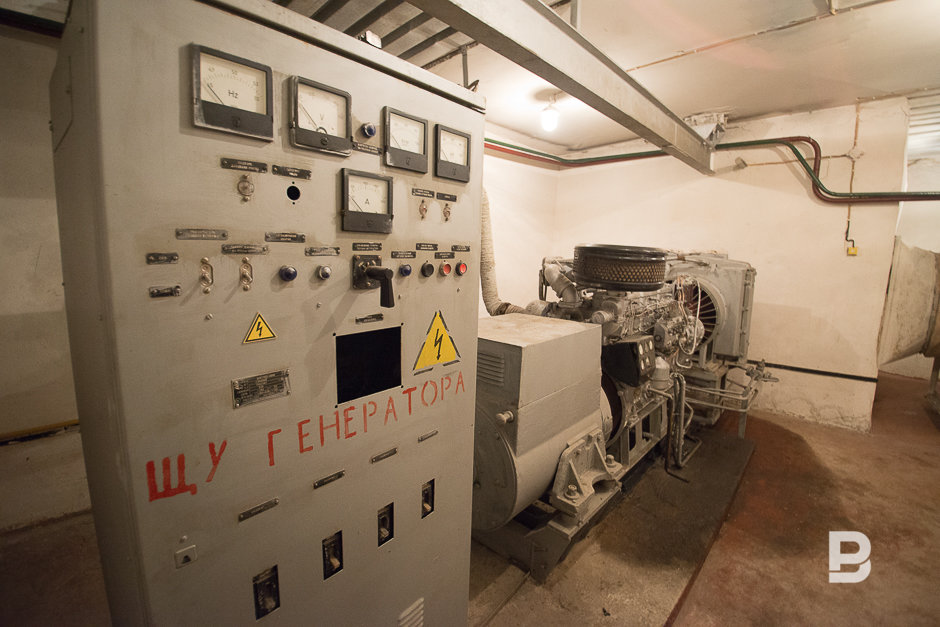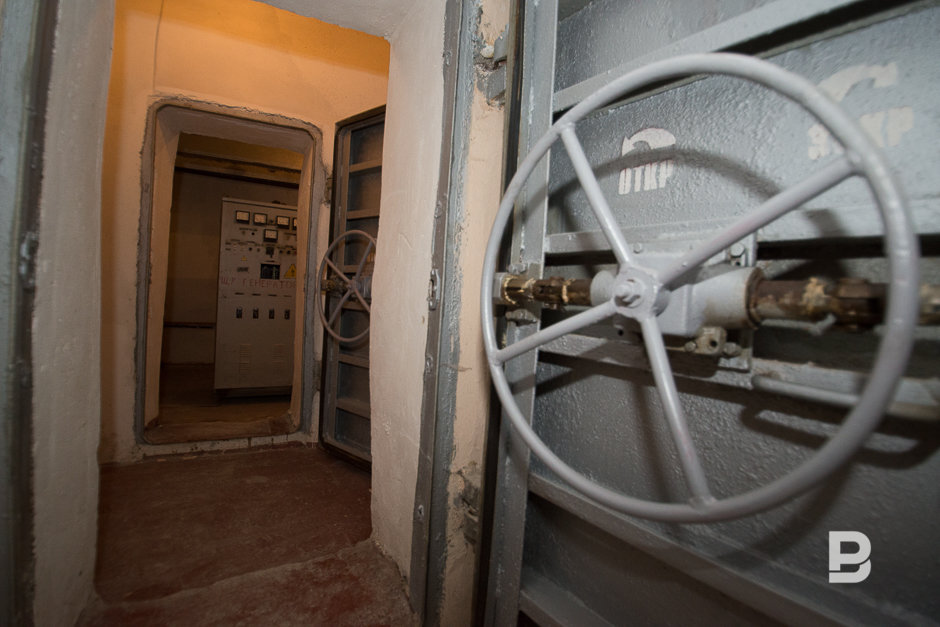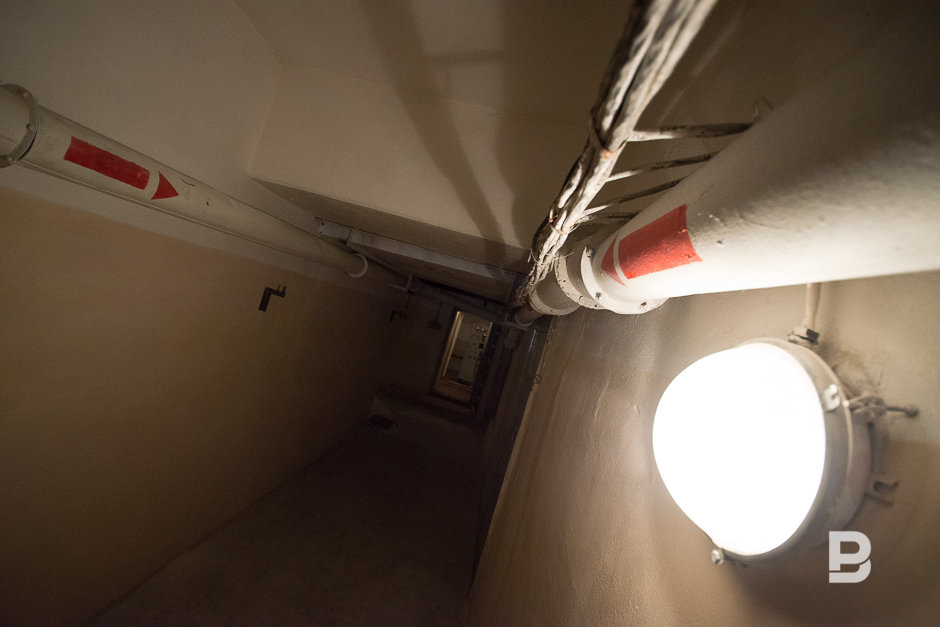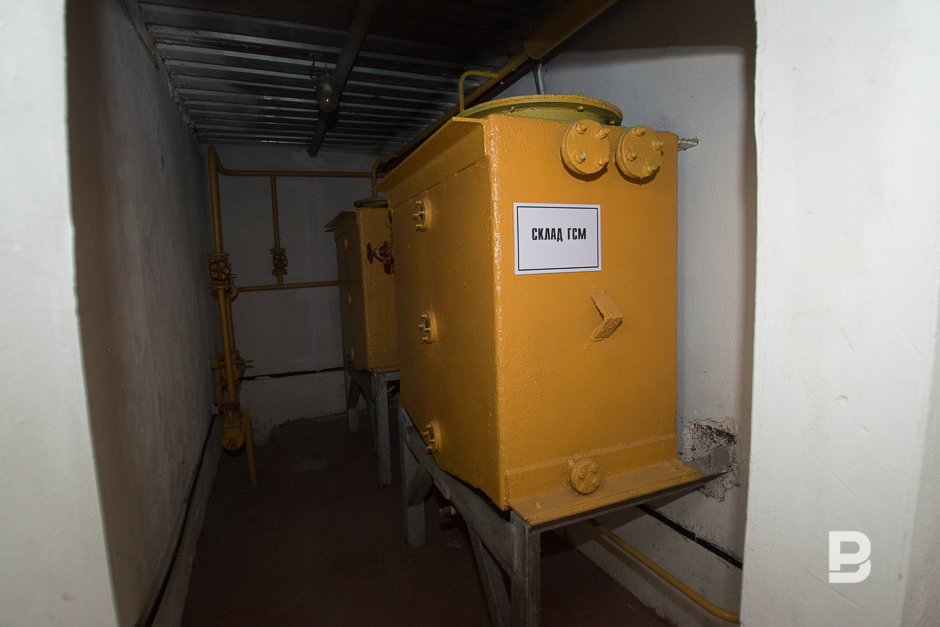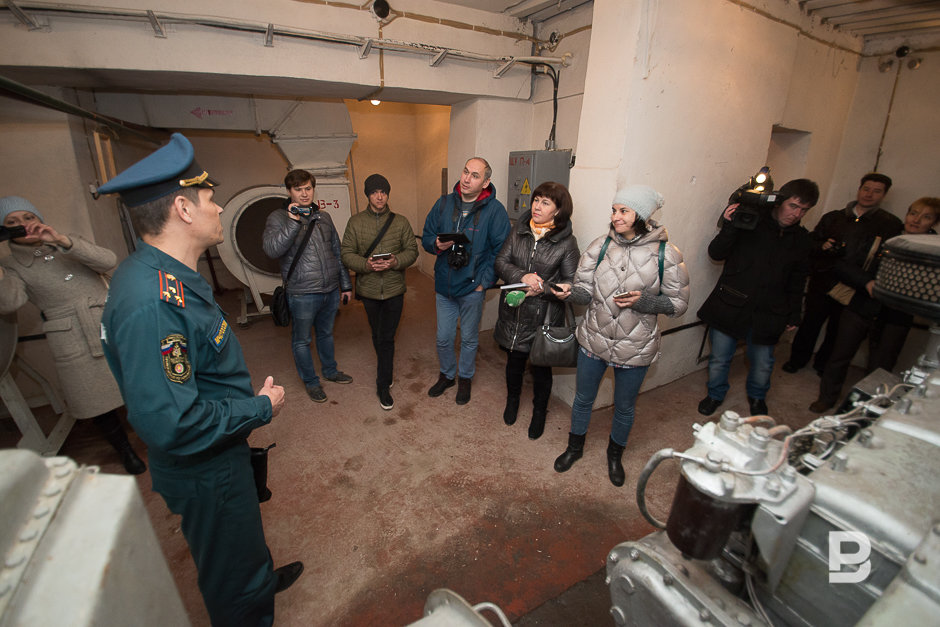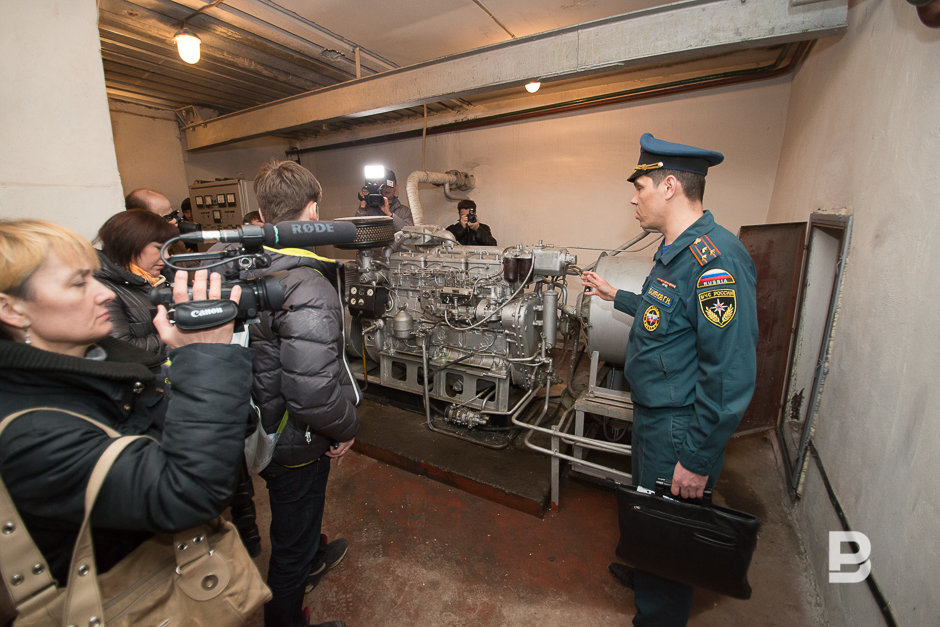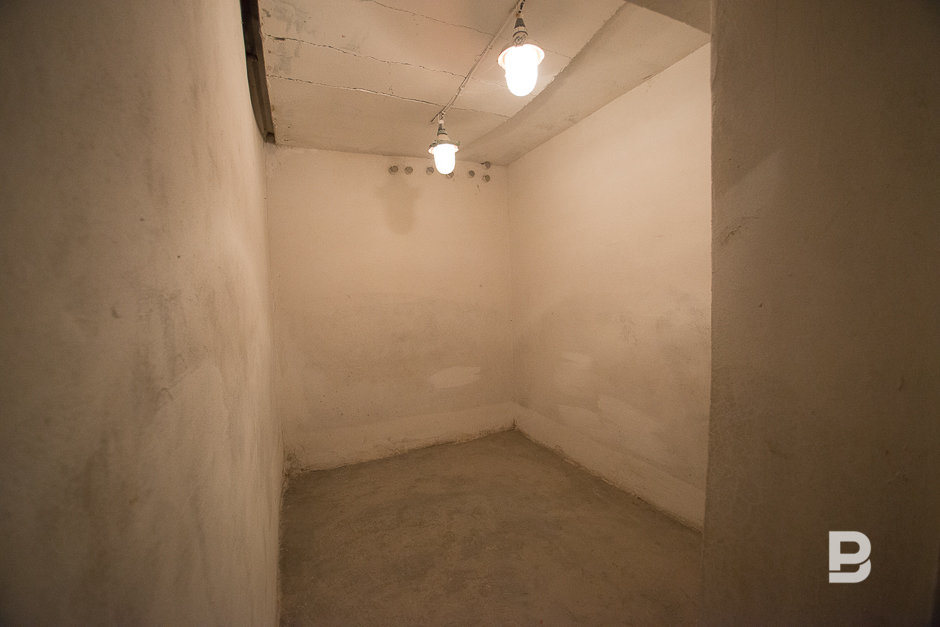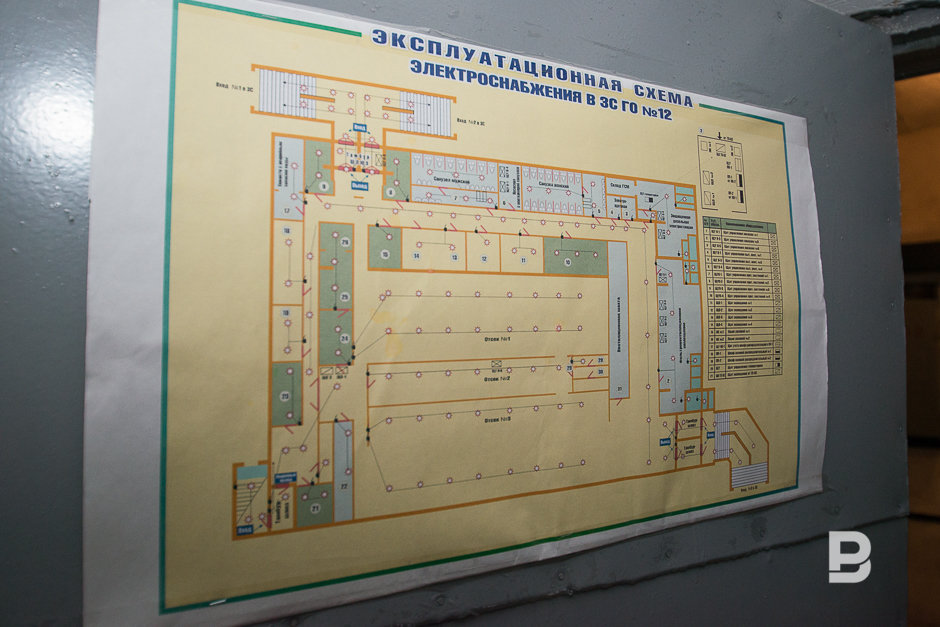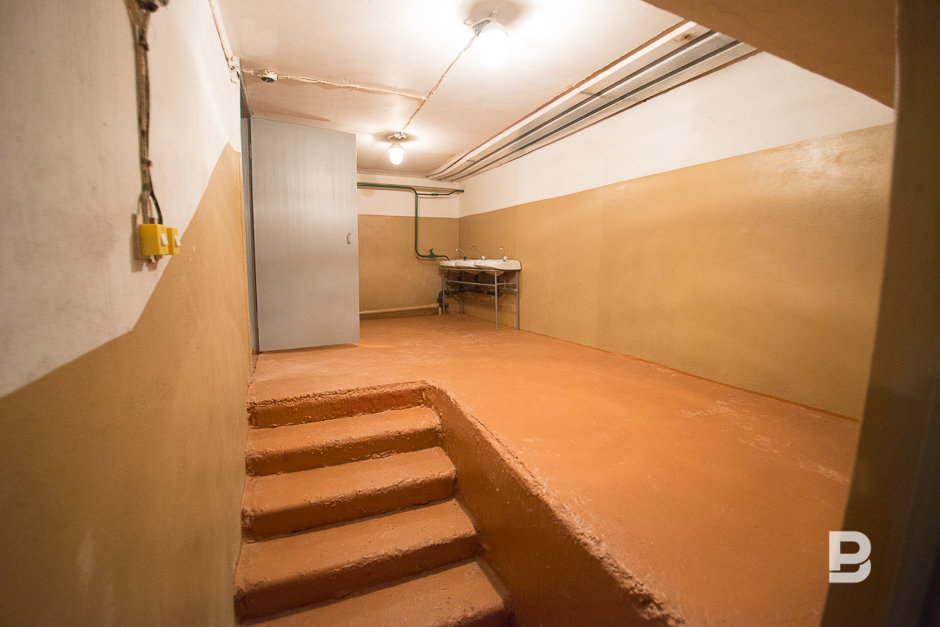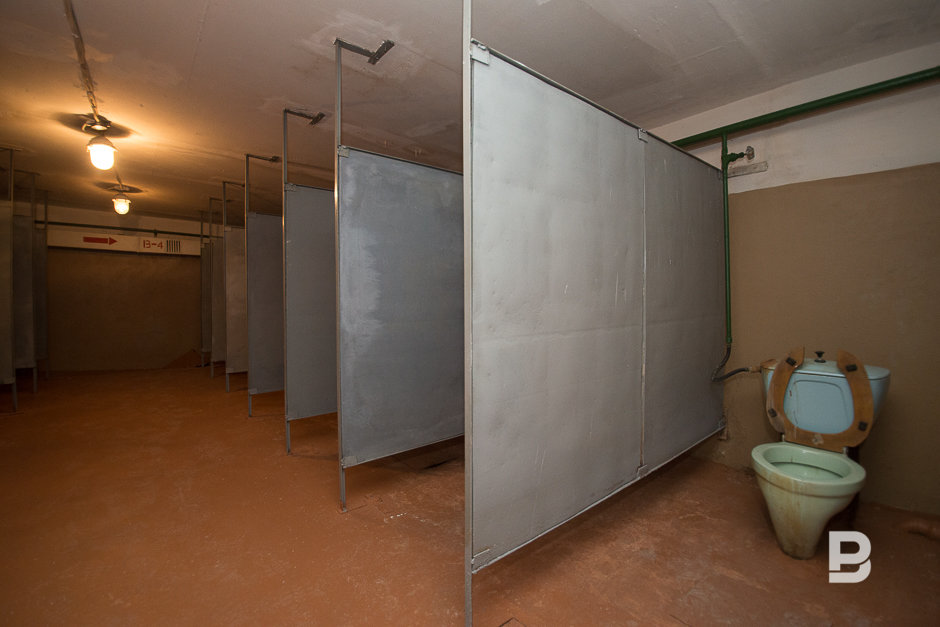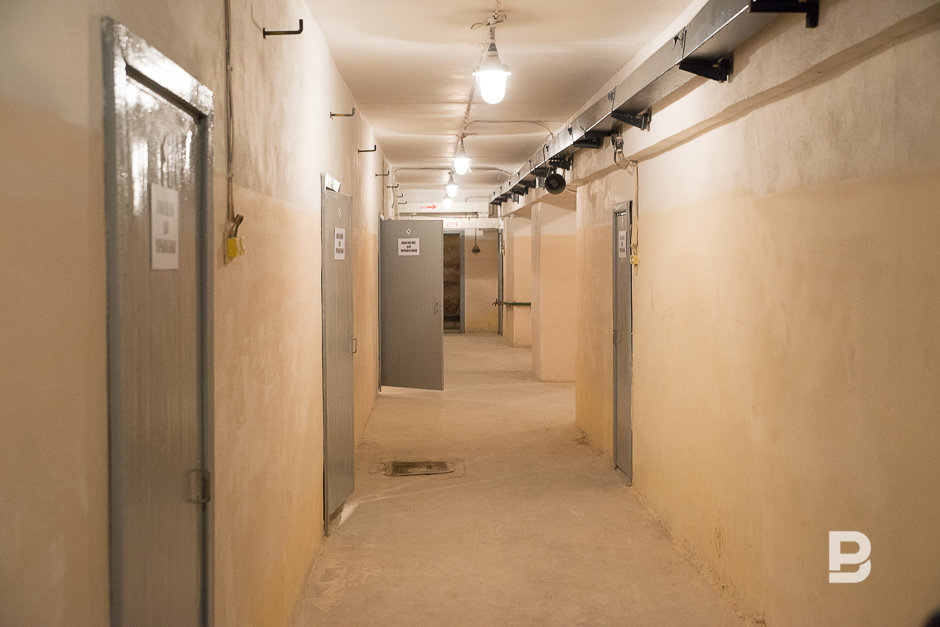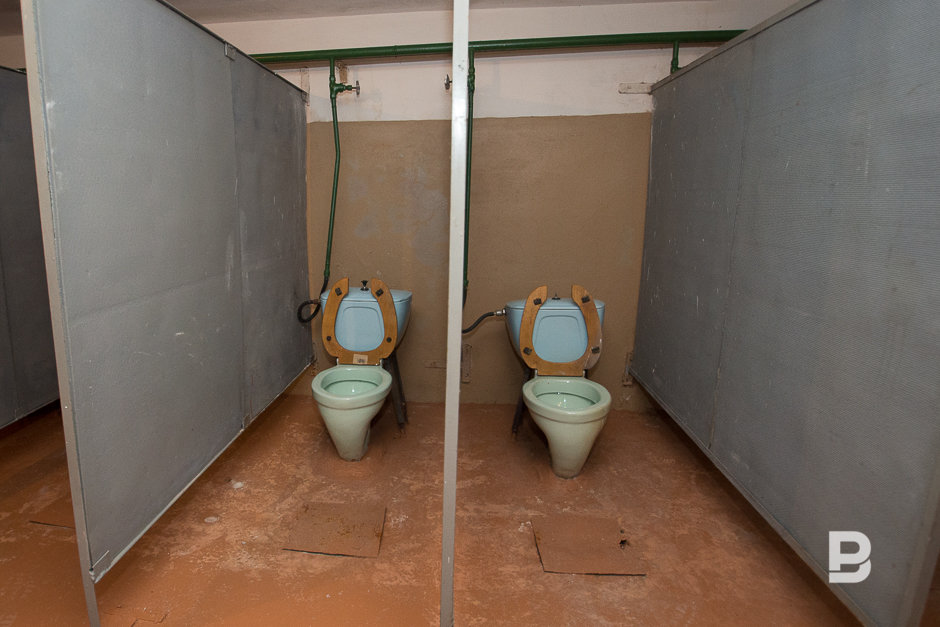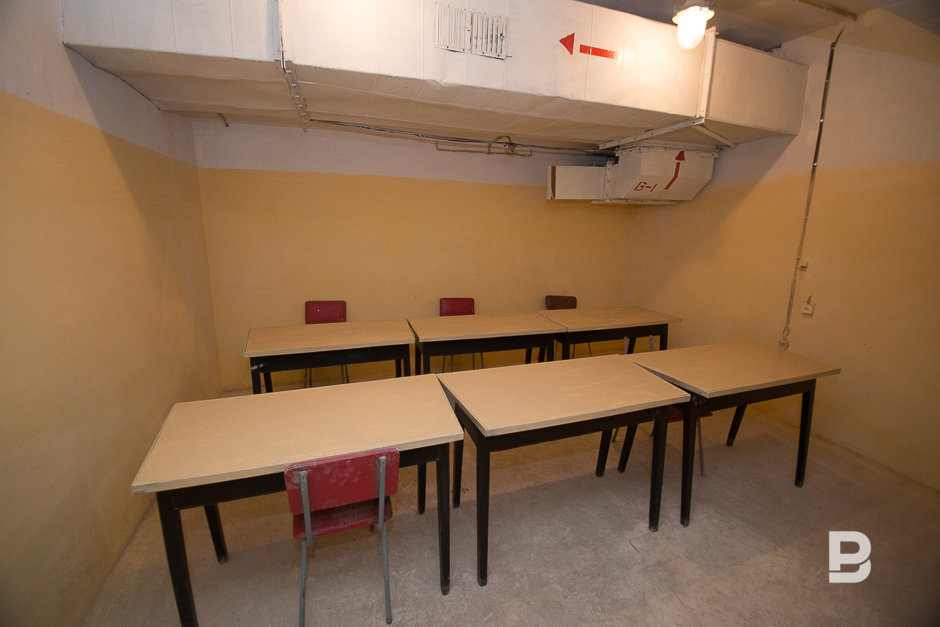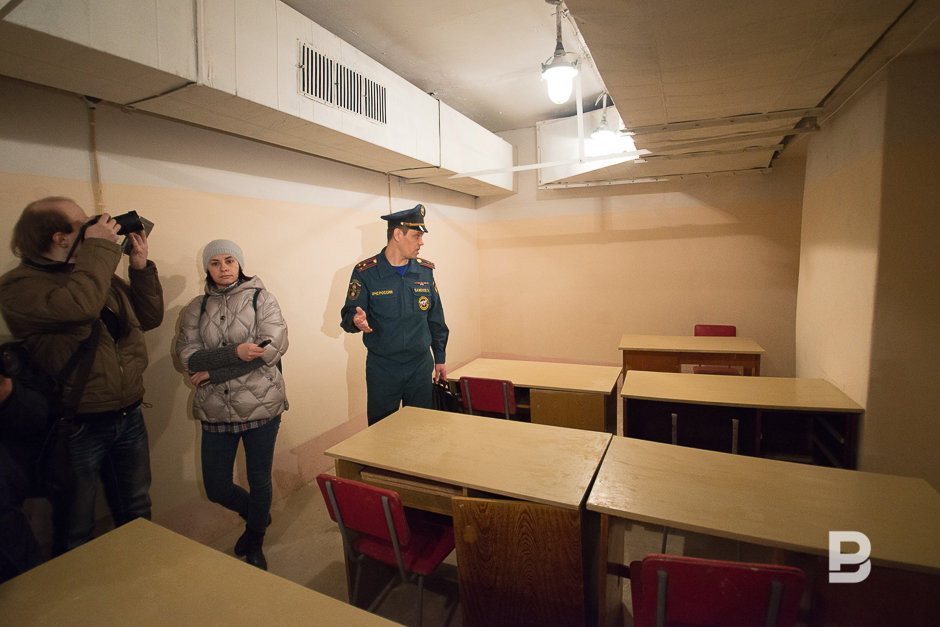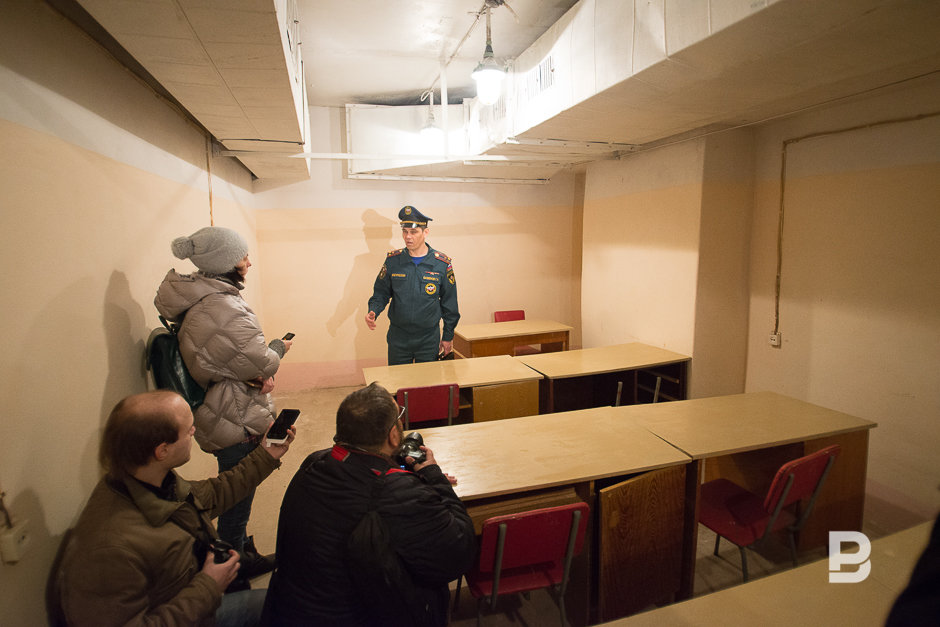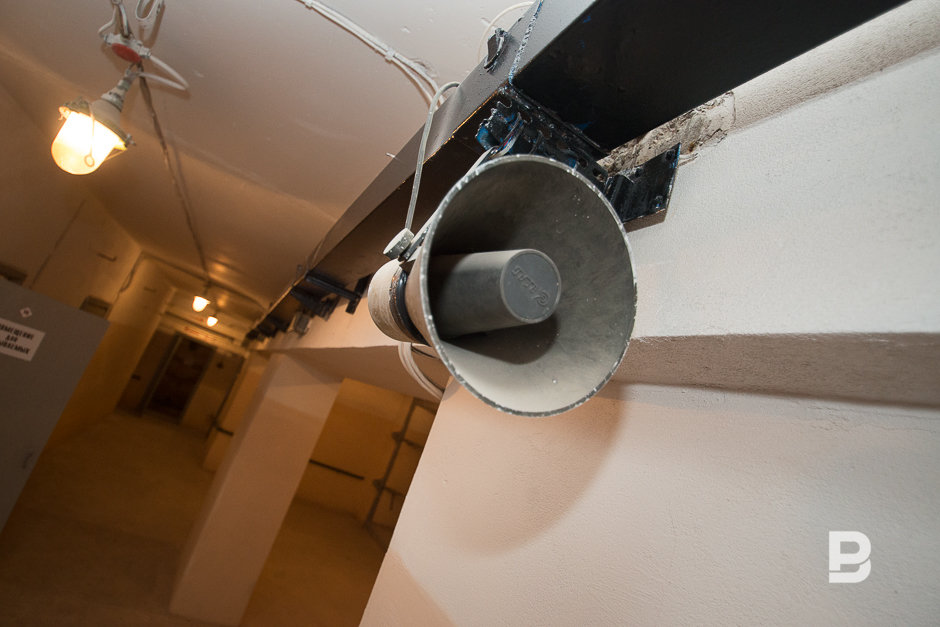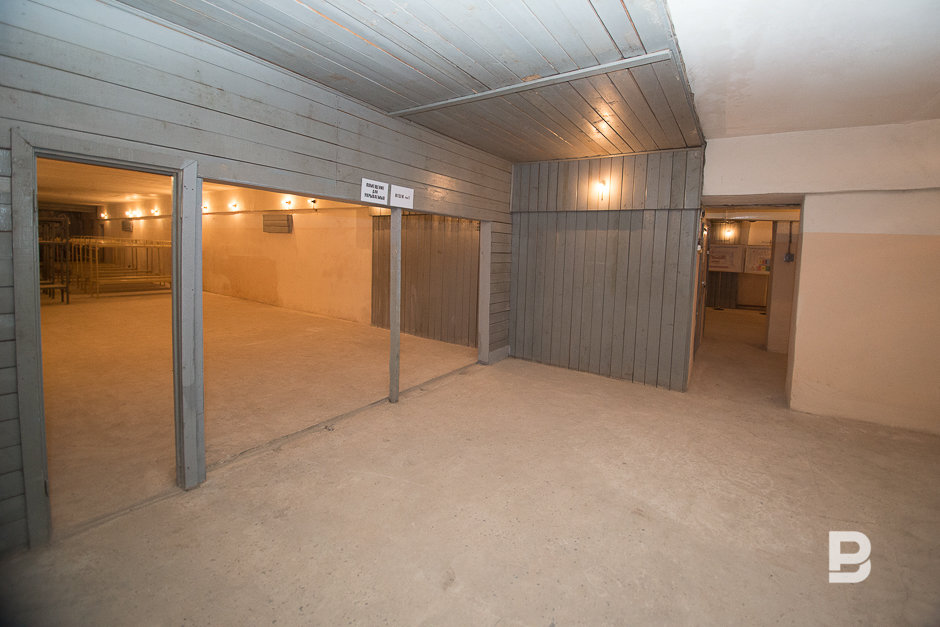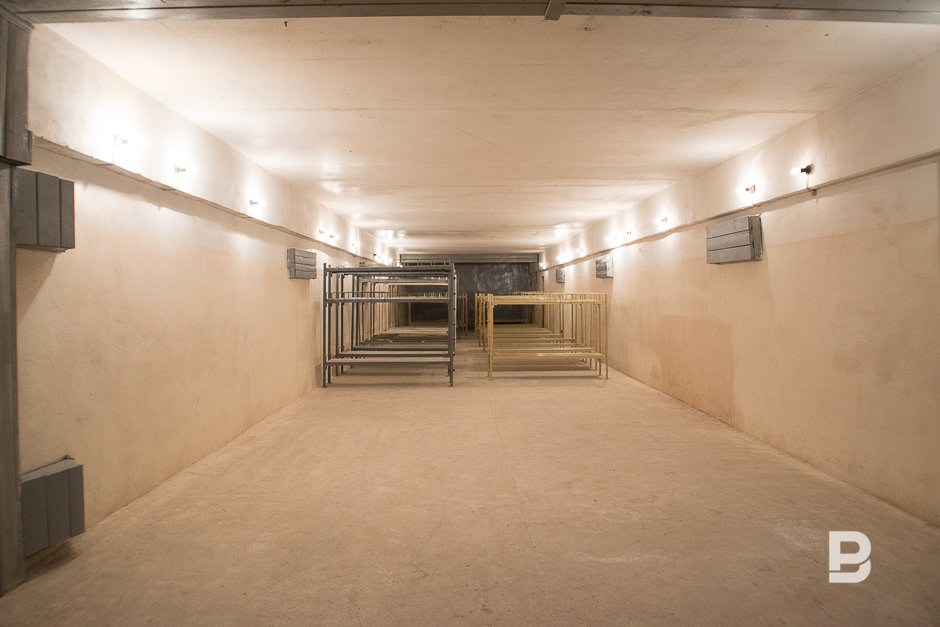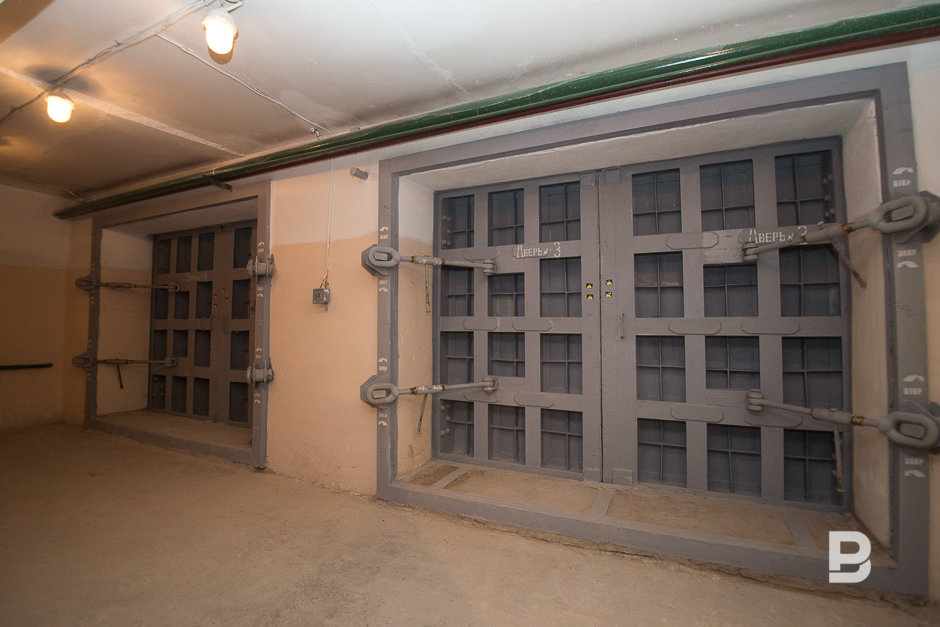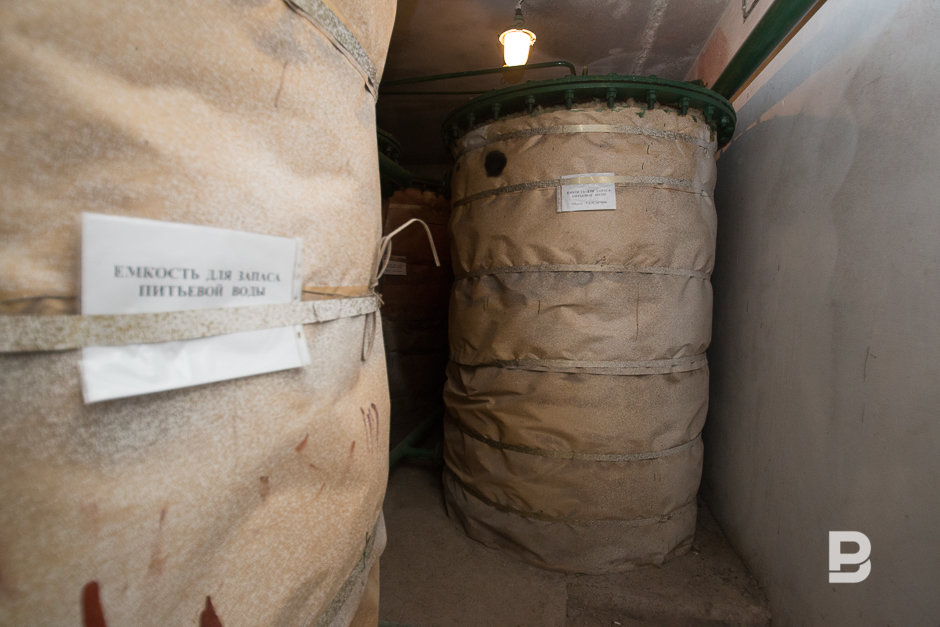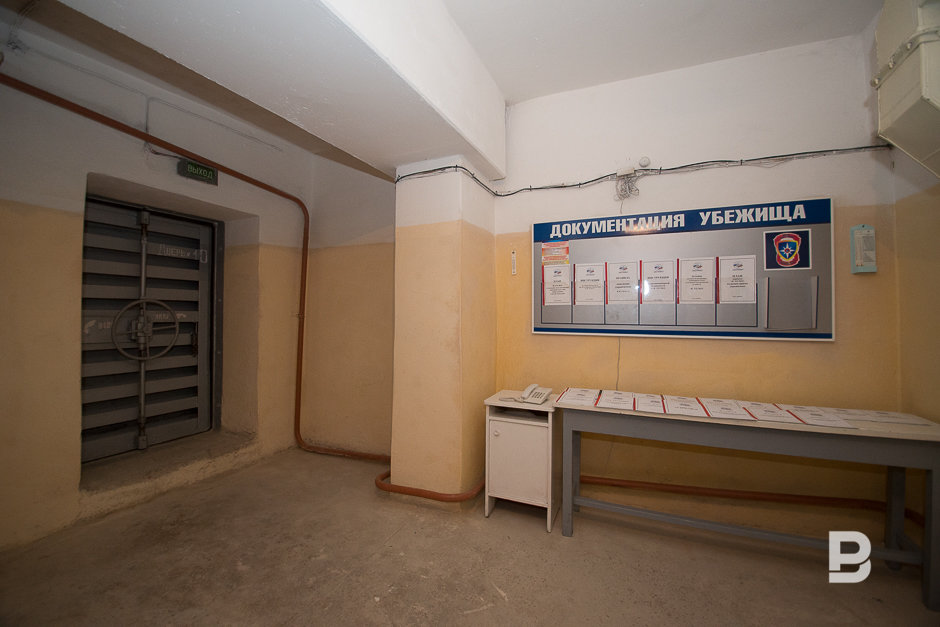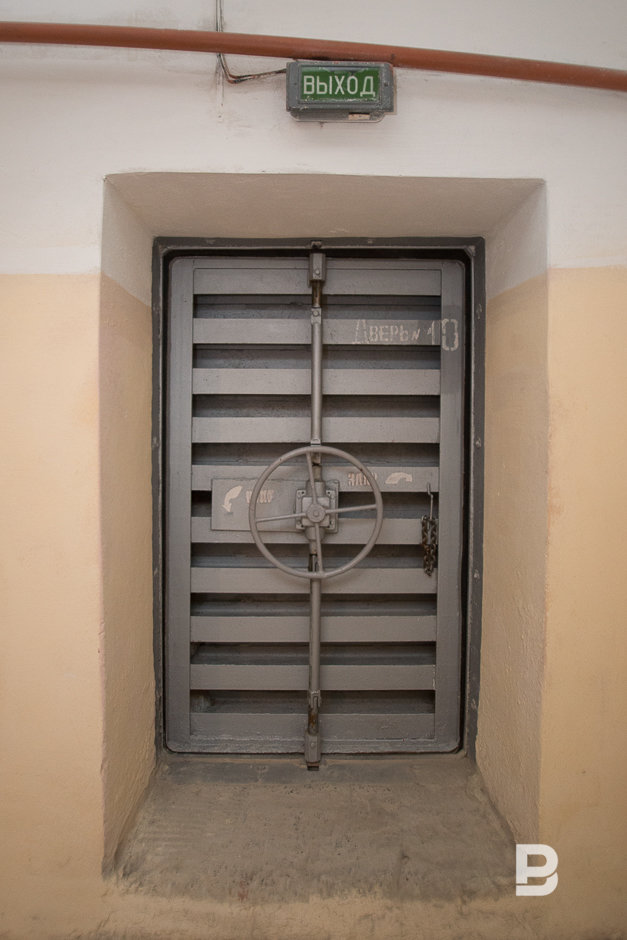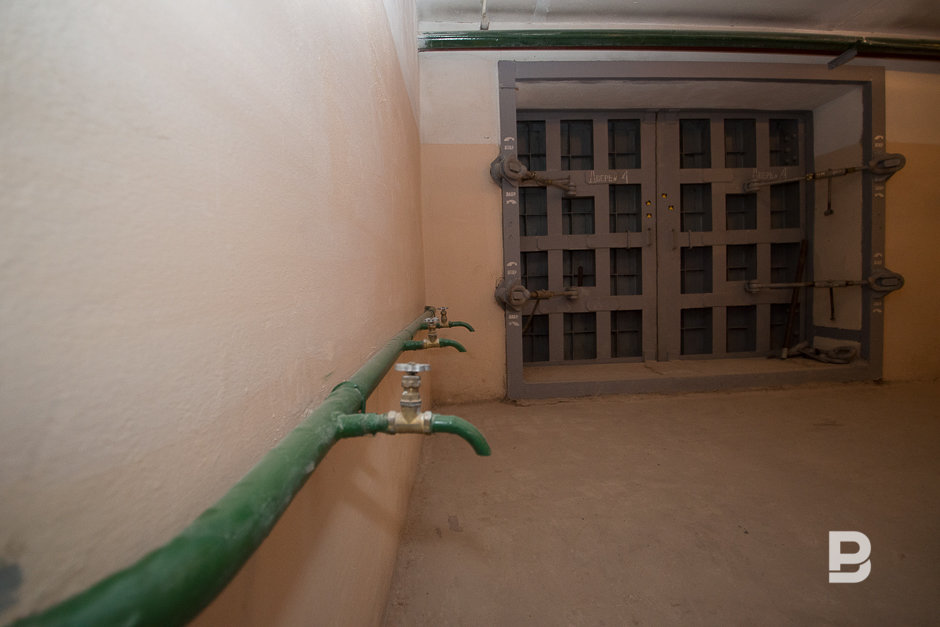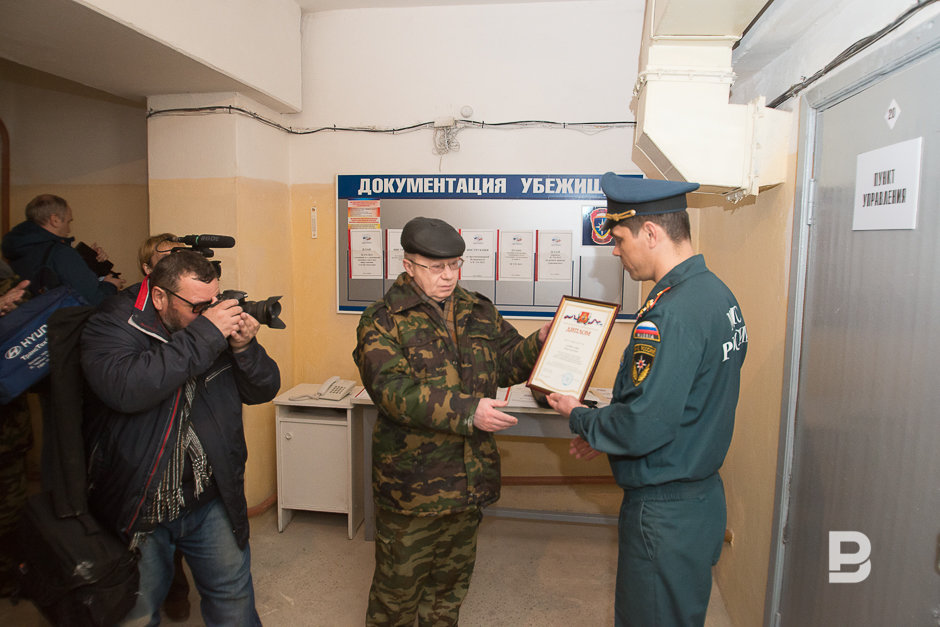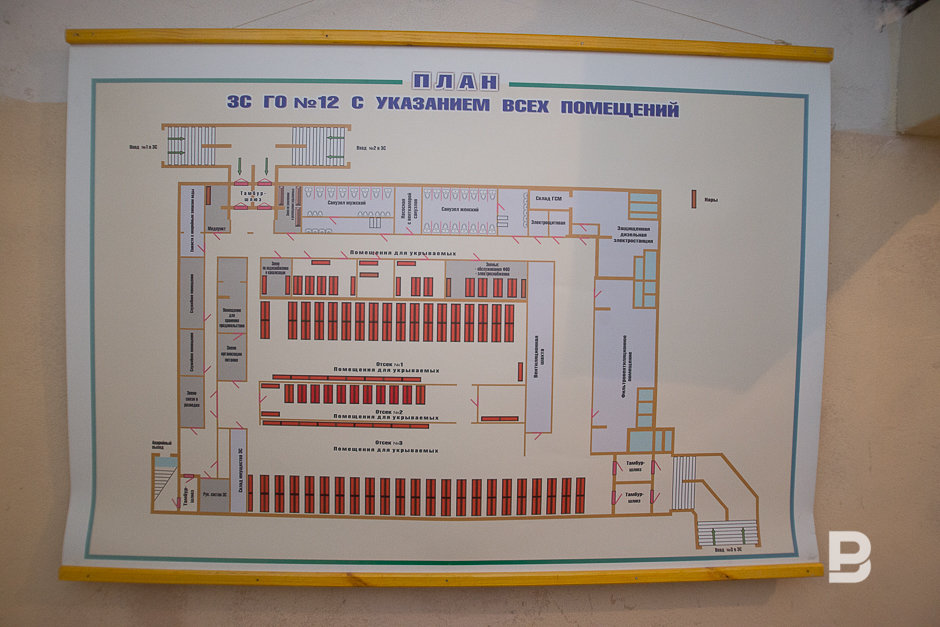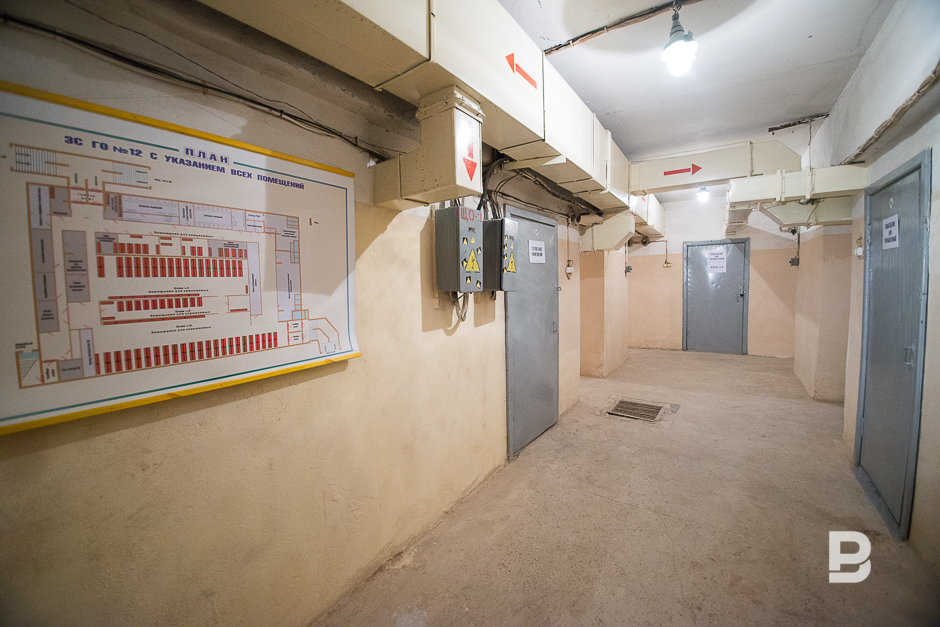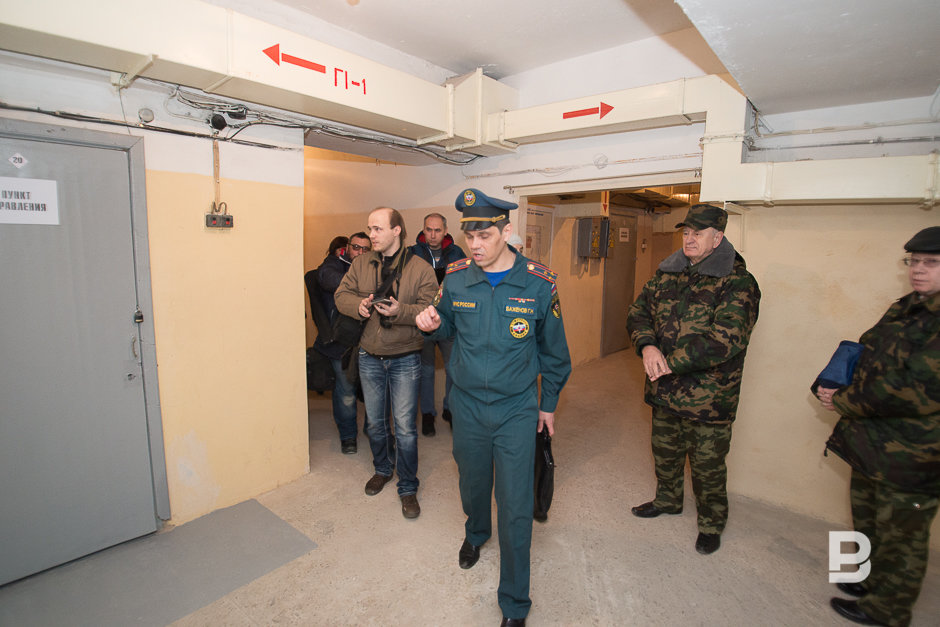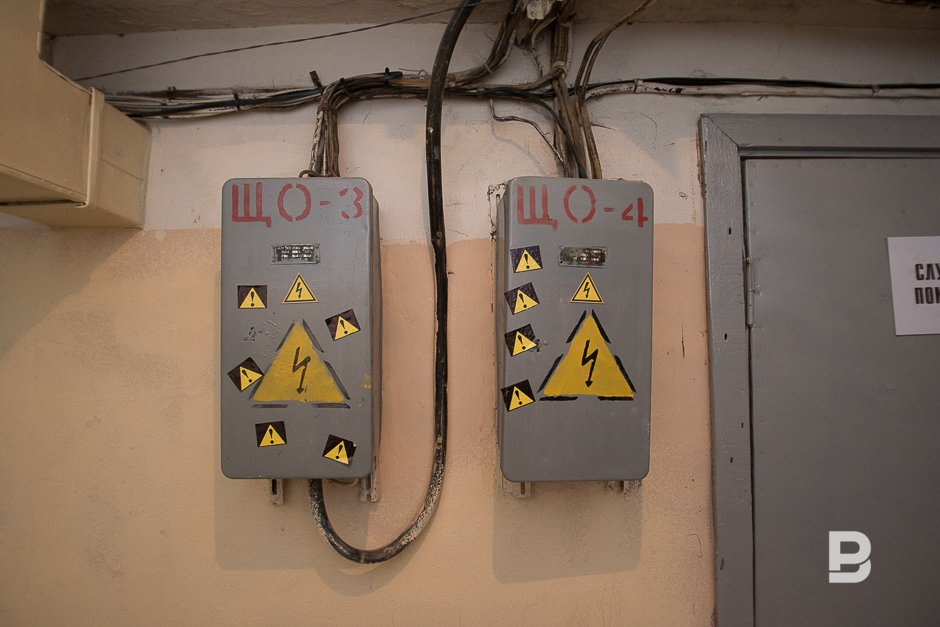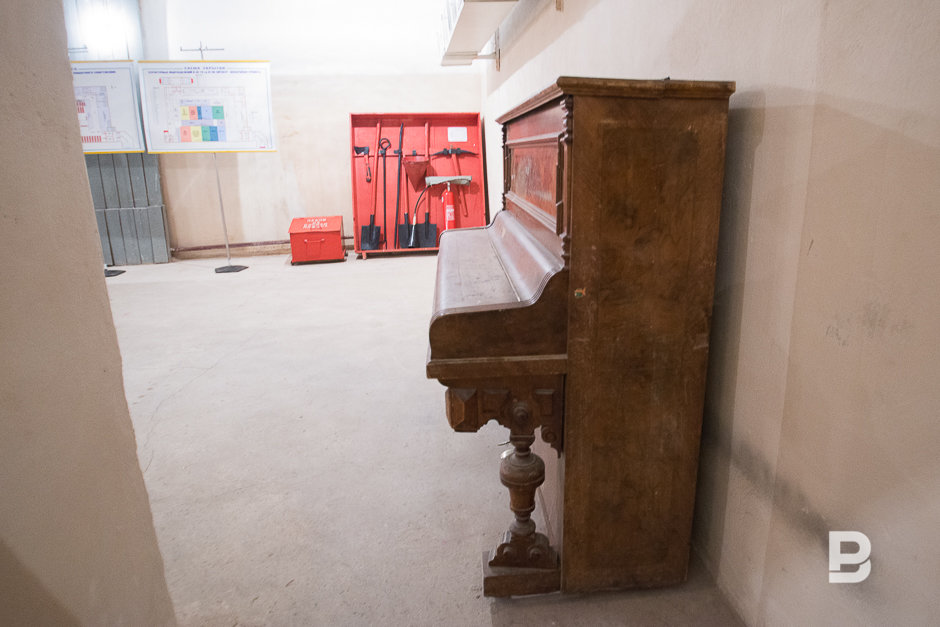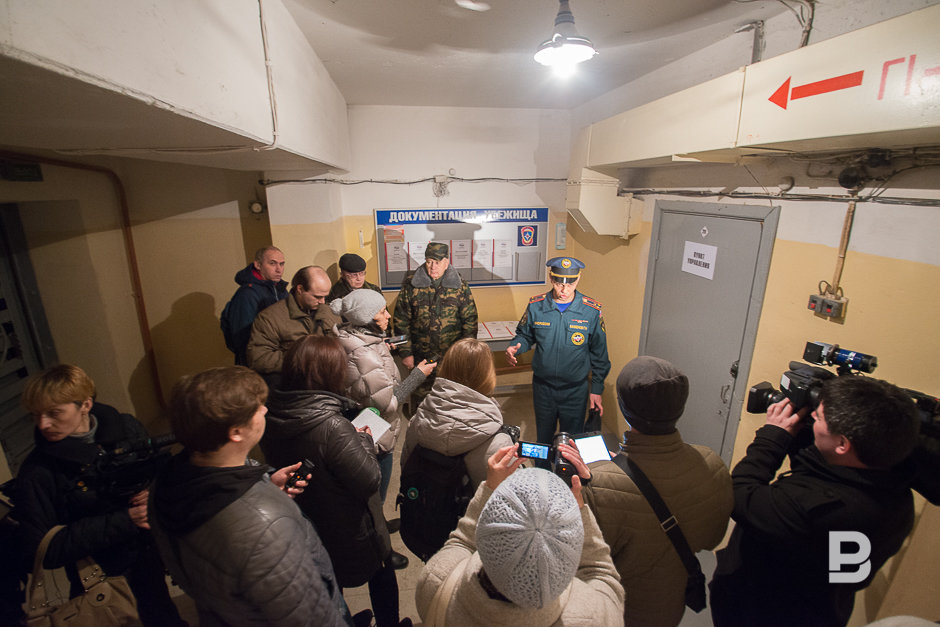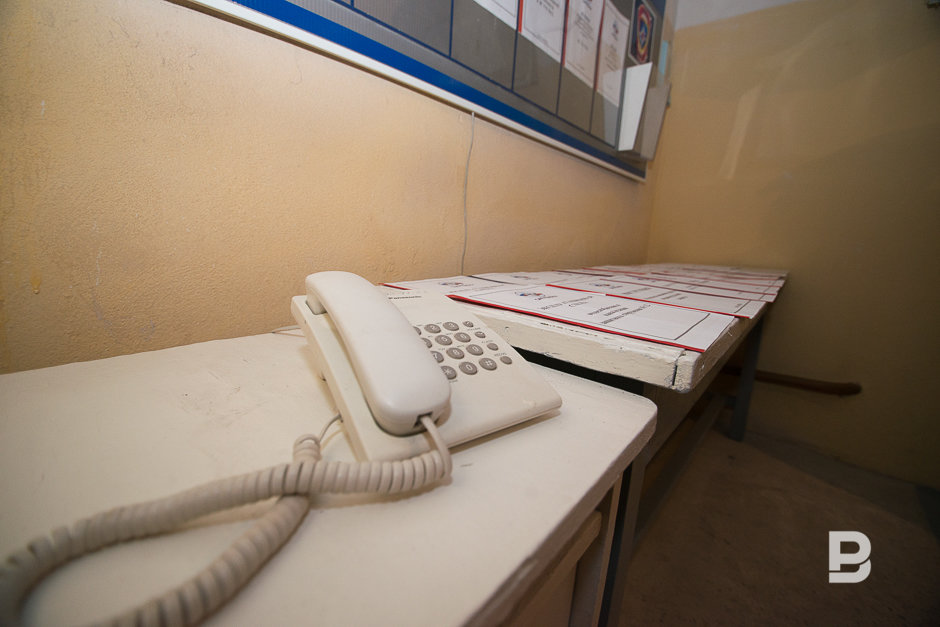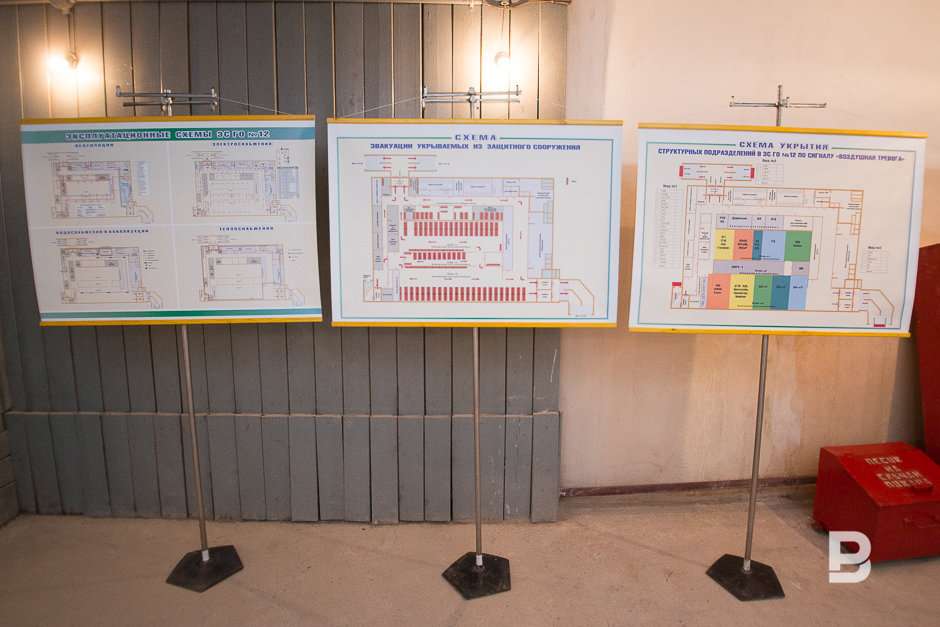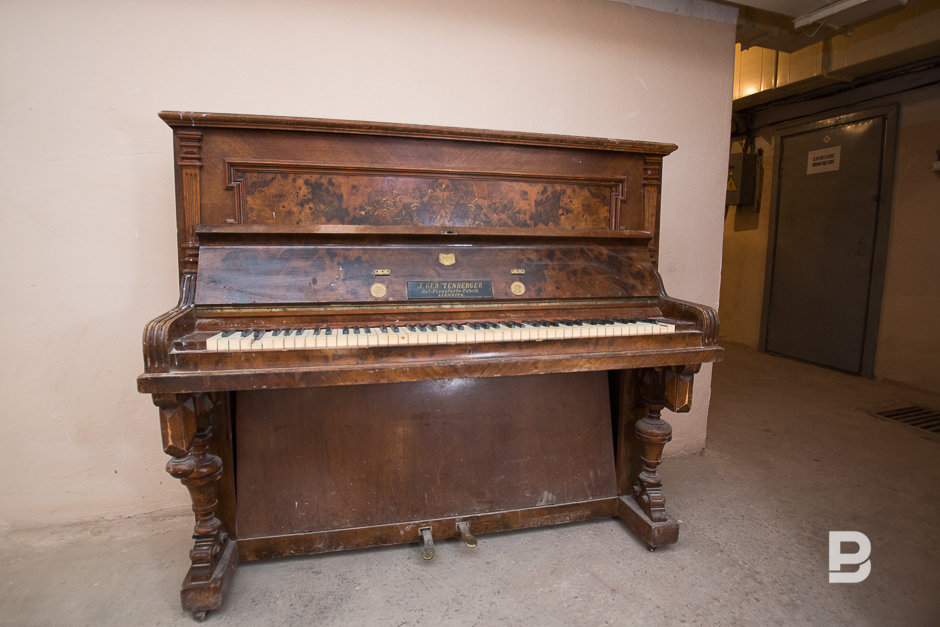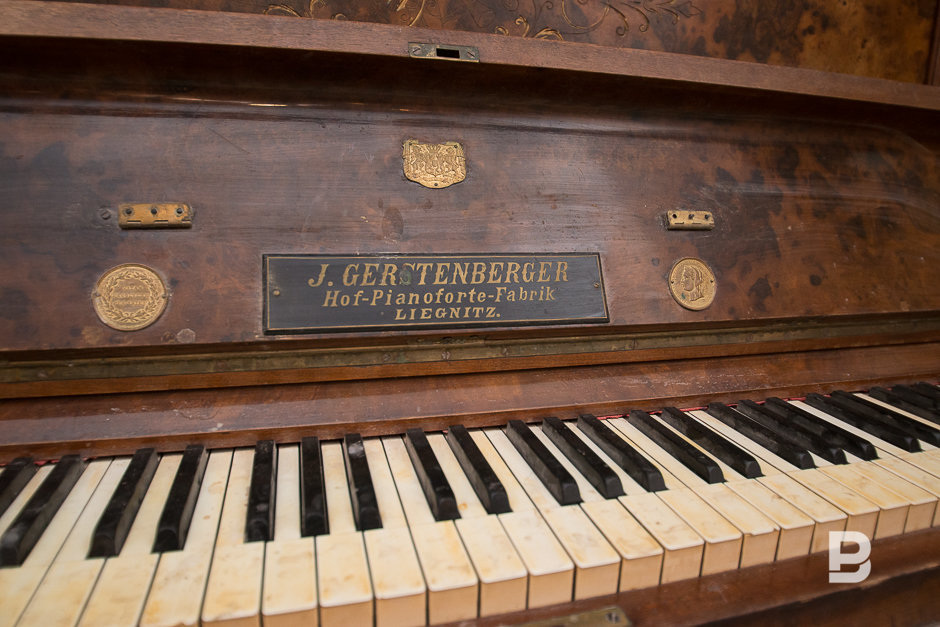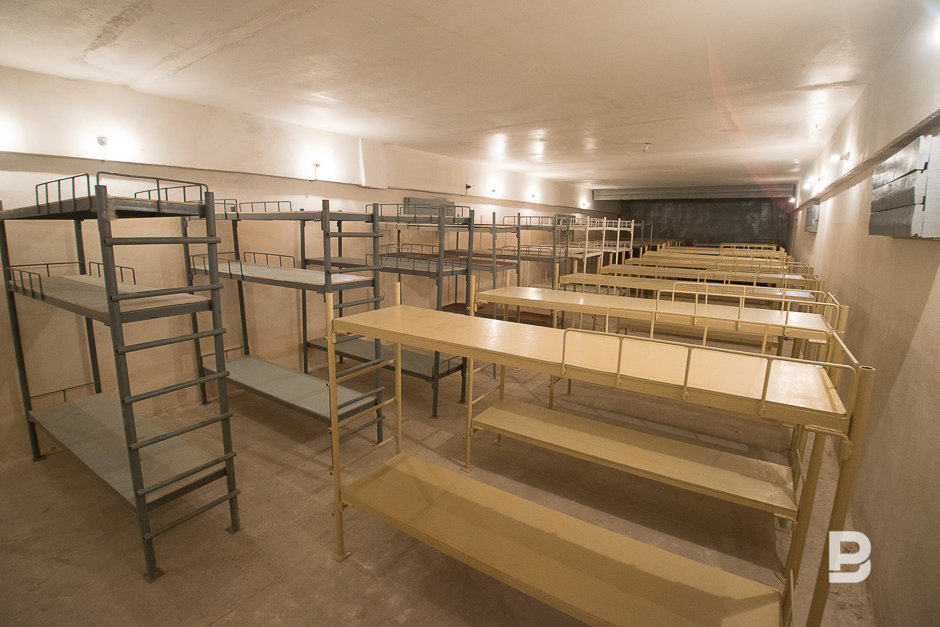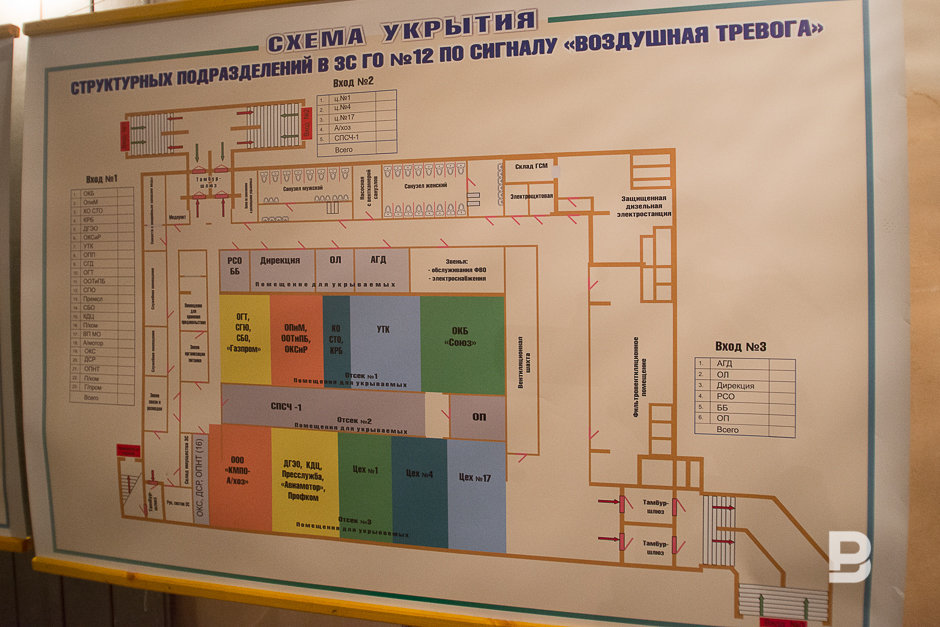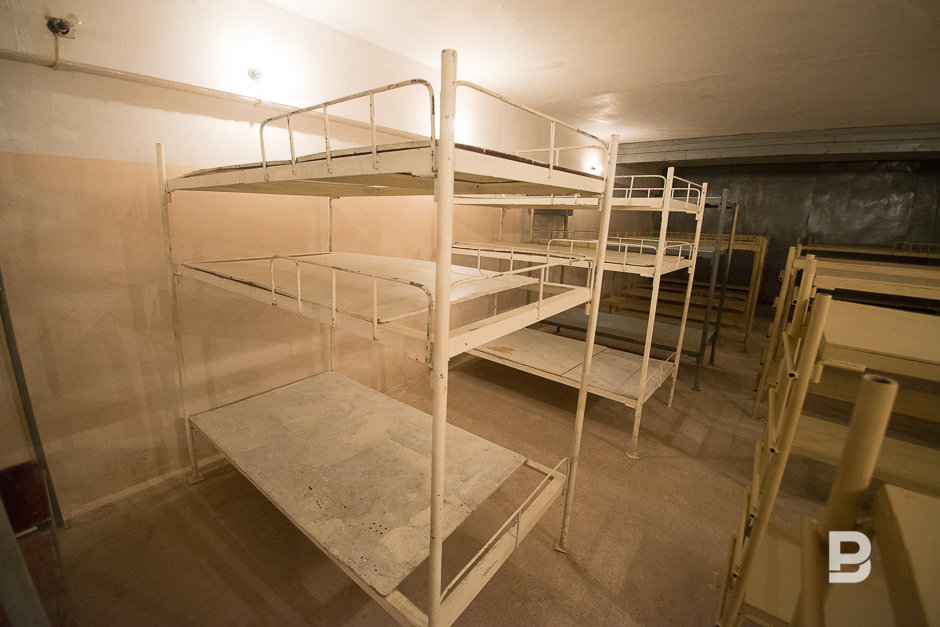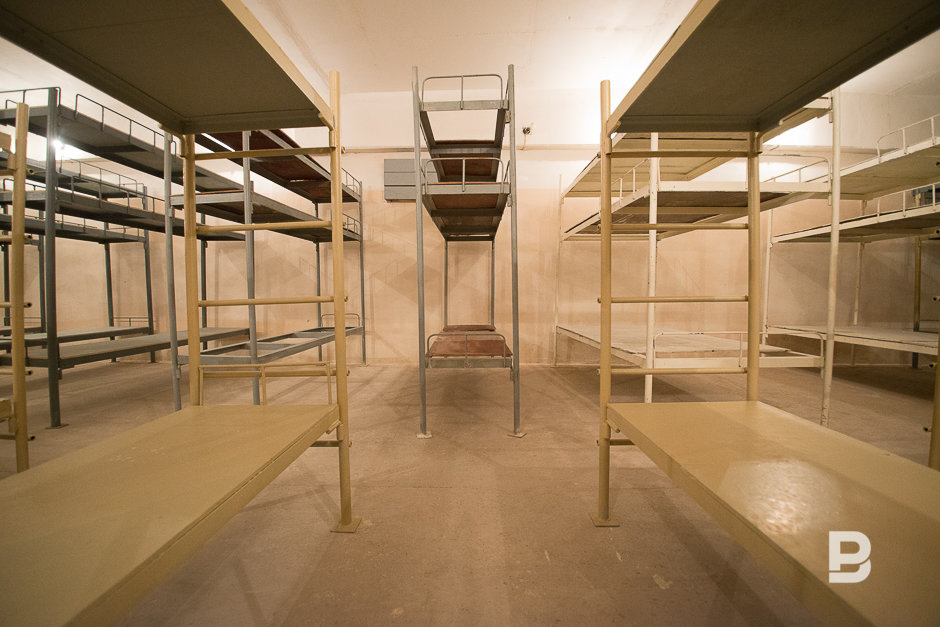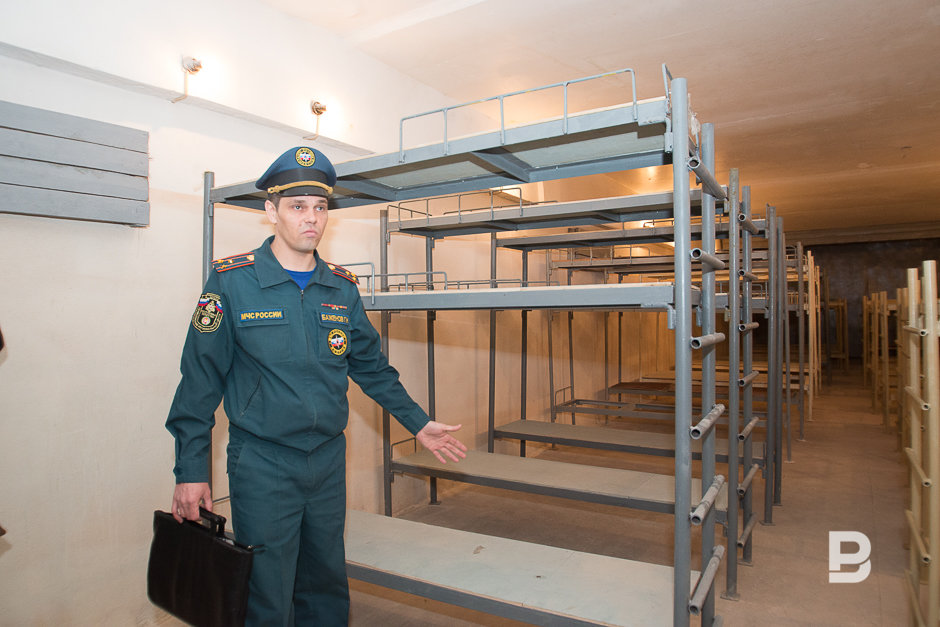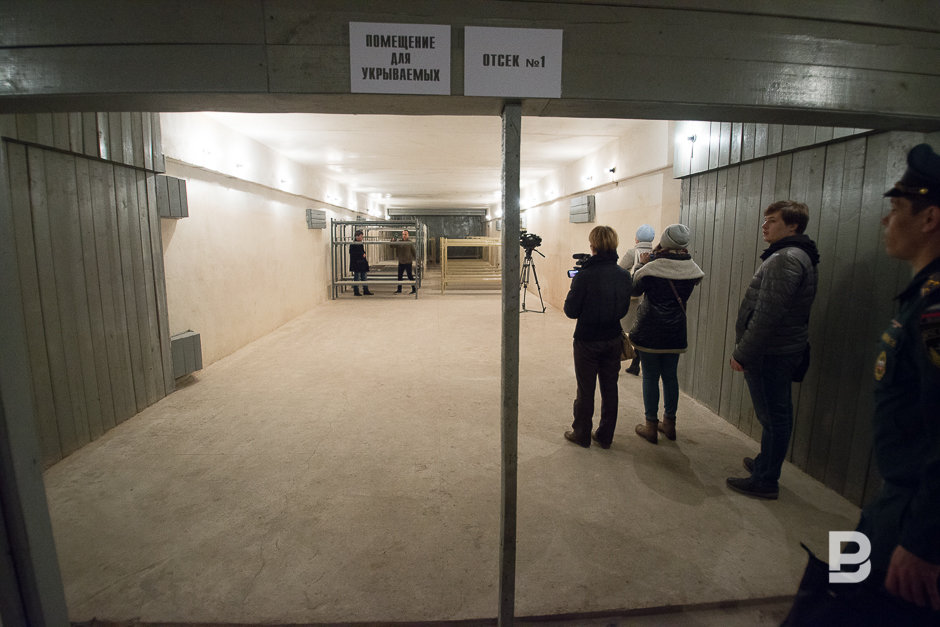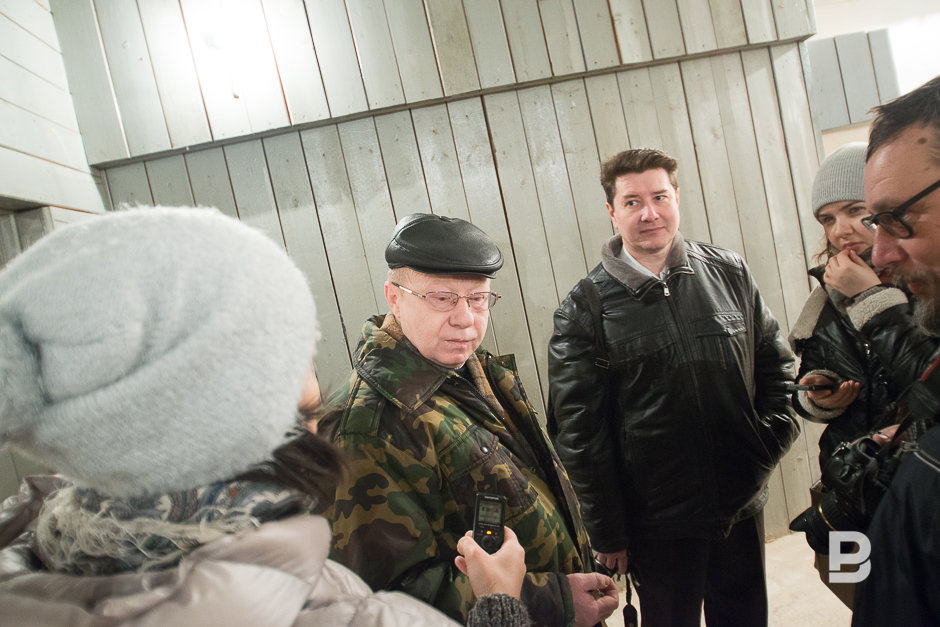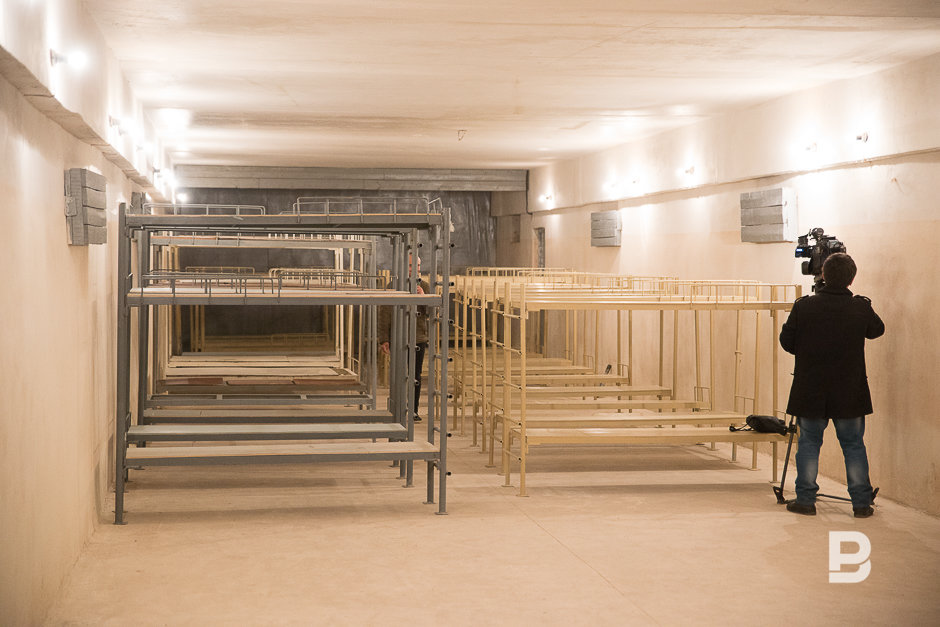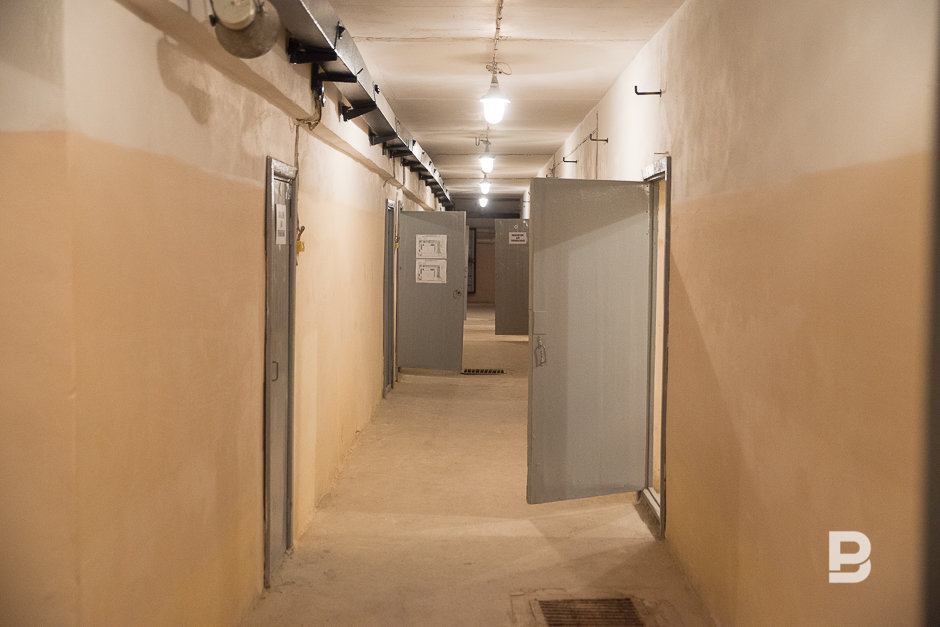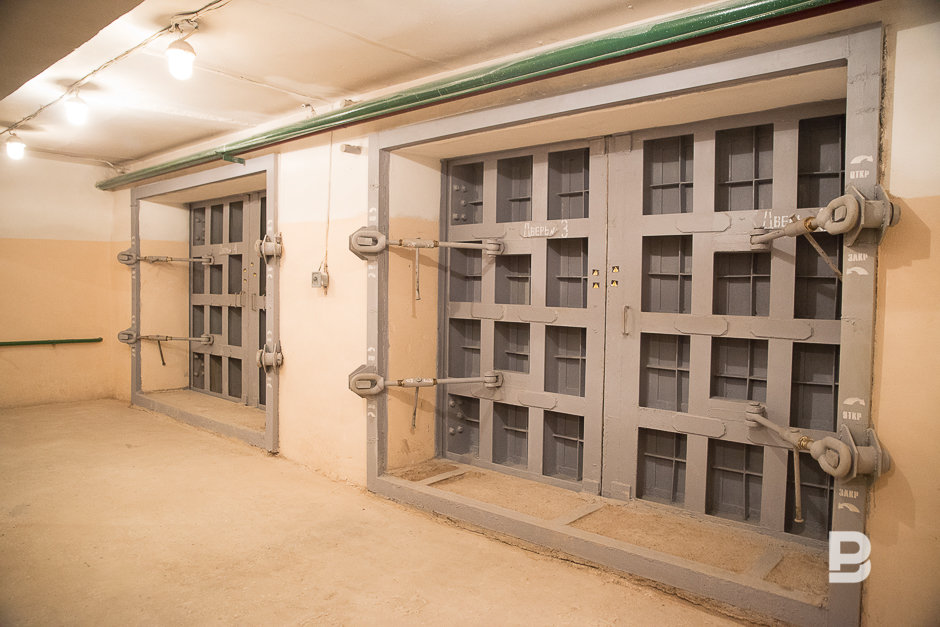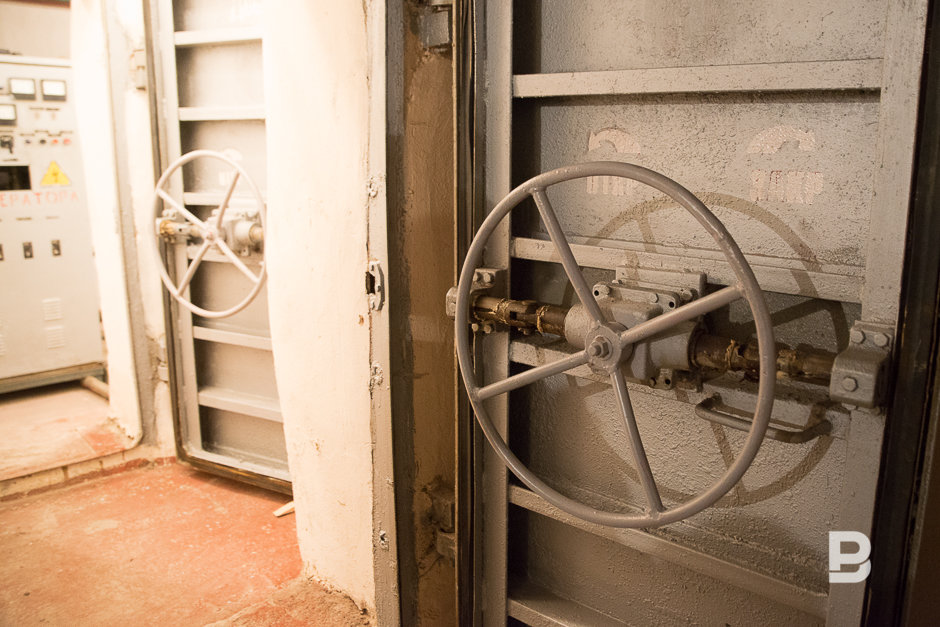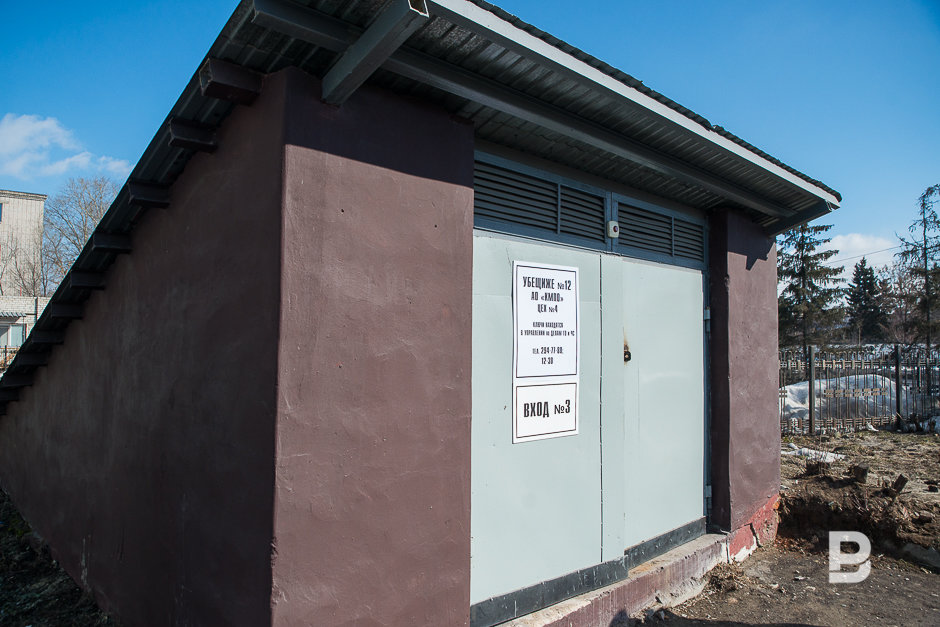 By Daria Turtseva. Photo: Maksim Platonov