Two new wind power parks to appear in Russia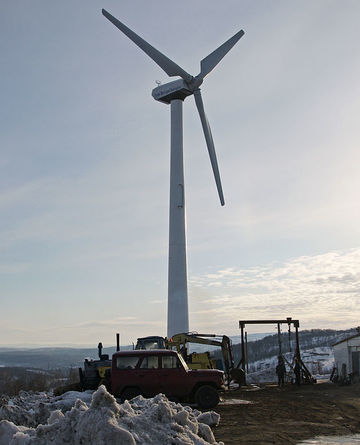 Russia is gradually developing renewable energy amid stagnation in the conventional energy resource market. Although large-scale commercial wind energy production is not among the country's achievements, there are several projects under construction.
A new power park is supposed to be built on the Russian Arctic coast, reports The Independent Barents Observer. The park will provide green energy for Tiksi, a small settlement and administrative centre in the Republic of Sakha (Yakutia). At the moment, the settlement with a population of about 4,500 is fully dependent on expensive diesel power energy. ''Therefore, the republic is constantly looking for alternative energy sources, and first of all wind and solar power,'' says head of the region Yegor Borisov.
According to local authorities, the average wind speed in the area is 5,8 metres per second, while the maximum speed is 35 m/s. As a general rule, wind power generators require wind of 4,5 m/s or greater.
The wind plant consisting of three turbines with a capacity of 300 MWh each will be constructed by Japanese manufacturer Komaihaltec Inc. Investments are provided by another Japanese company Mitsui & Co. At the beginning of March, the companies' representatives visited the site to assess the location and to identify the most suitable place for the park. Local authorities expect the plant to be launched in 2017-2018.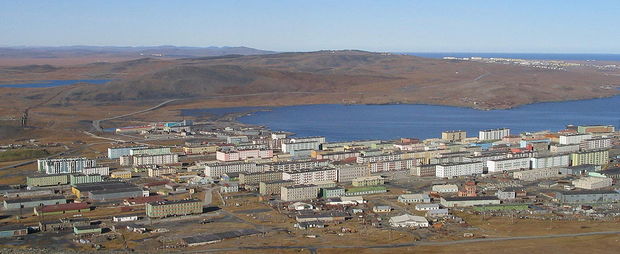 Besides the Arctic plant, at least one more wind park will be built in Russia in the foreseeable future. Last month, state-owned Rusnano signed an agreement with Finnish Fortum to construct up to 200 MW of wind power capacities in Russia in the next few years, including a 35MW project in Ulyanovsk Oblast. According to the Russian Association of the Wind Industry, the regional government is targeting to increase the plant's capacity up to 700 MW by 2024. ''We plan to go further: to go to 650-700 MW, and maybe even to gigawatts in our region if wind measurement allow,'' said the region's governor Sergey Morozov. However, the target requires investments of €1bn, estimates the head of Ulyanovsk Oblast.
The region can accommodate some related production facilities to help the process. In September 2016, Chinese Dongfang turbine manufacturer signed an agreement with the local government and Ulnanotech regional research centre to build a blade production unit in Russia.