Red Bull Air Race: new stage of Kazan's international life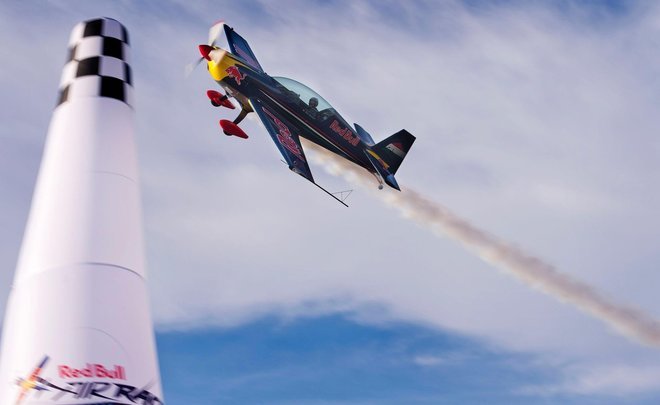 A signing ceremony of an international agreement to host stages of Red Bull Air Races in Kazan in the next three years was signed in the Cabinet of Ministers of the Republic of Tatarstan on 2 March. Realnoe Vremya tells the details of this agreement and why such competitions are for the good of the capital of Tatarstan.
Summer, sun, air race
The first stage of Red Bull Air Race in the history of Kazan and Russia is to take place from 22 to 23 July this year. The air route is above Kazanka with a view of the Kazan Kremlin. This year 14 pilots including reigning champion Matthias Dolderer will fight to become the champion. Competitions take place at 370 kph between 25-metre pylons, and pilots experiment overloads up to 10G.
Of course, such a big and grandiose event will only raise the level of Kazan on the international stage. It is quite probably that air race will have new fans in Russia, General Manager of Red Bull Air Race Erich Wolf noted.
''The Red Bull Air Race has been held for 10 years now but it will be the first race that will be hosted in Russia. The pilots are looking forward to it because each of them wants to become the first-ever winner of the Kazan leg. We have contracts with the world's leading broadcasting companies, and Kazan will once again become popular in the sports world thanks to a sporting event of a completely different nature,'' he said.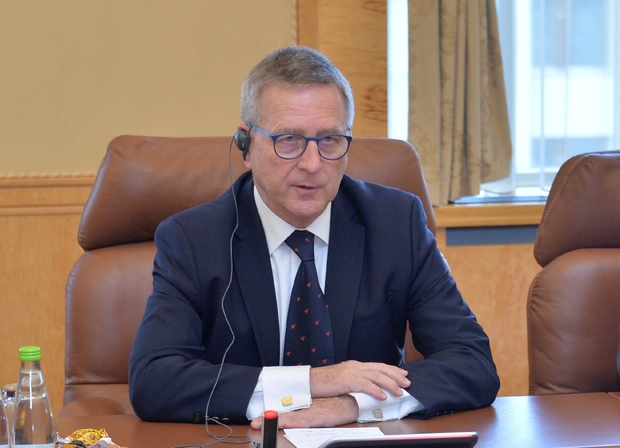 On the press conference, Minister of Youth Affairs and Sport of Tatarstan Vladimir Leonov expressed his joy of the organisation of this event:
''Thanks a lot for this trust because this race is held in the most important cities of the world. It recently finished in Abu Dhabi and is going to start in San Diego soon. The competition will take place in Budapest one month till Kazan. It is great that Kazan has appeared on this short list. Tatarstan has big experience in the organisation of this kind of events. We swam, ran, we did everything but we did not fly. It is big experience for us.''
Wolf noted that Kazan met the criteria that Red Bull sets for host cities of the races: ''We choose host cities based on two criteria: firstly, it's a beautiful scenery and Kazan is a very beautiful city. Secondly, it is important that host cities have experience of hosting mega events with high spectator turnout, and Kazan has rich experience in this regard and we are glad that we have such a partner.''
Then in a separate talk, Realnoe Vremya's correspondent asked the minister whether it was possible to organise car races in Kazan. ''It is quite difficult to bring Formula One races,'' Leonov noted. ''We need to make a circuit, which is quite an expensive event. In addition, there is a stage in Sochi. As for other car races, we don't have such ideas at the moment. Now we decided to fly. It is cheaper and looks great in terms of the TV audience and visual perception.''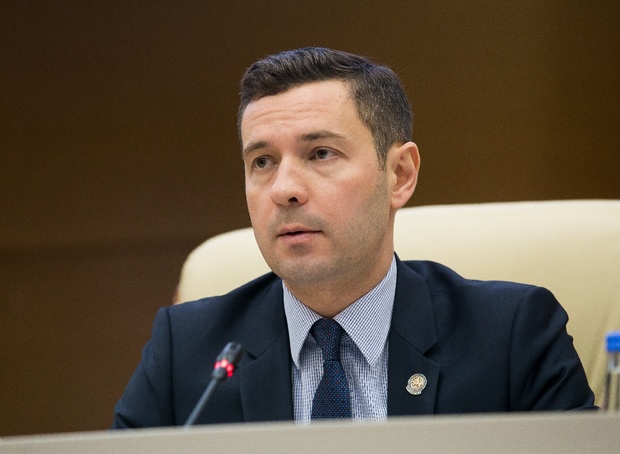 ''Acknowledgement of Kazan and Tatarstan as the most sports region of Russia''
An agreement between Red Bull Air Race and the Directorate for Sports and Social Projects was officially signed on 2 March. According to Leonov, the agreement was signed for three years, that is to say, the race will be in the capital of Tatarstan at least three times. At the same time, the minister did not exclude the possibility that that agreement could be extended.
''Take-off and landing of the planes will be on KazanRing, so we will have to transform it a bit for take-off. This place was chosen so that spectators, fans of this sport will be able to come and see these planes closer, talk to the pilots, for certain communication. A big preparation for the race has already begun. The technical preparation will start on 5-6 July.
It is really a grandiose event from a perspective of air sport. Almost all leading world media representatives will cover this event. It is another acknowledgement of Kazan and Tatarstan as the most sports region of Russia. We will have a hot summer. We will start it with the Confederations Cup, then gather all sports ministers from UNESCO countries and organise a big festival of beach sports. We will end July with this race. It is quite an uneasy event concerning its organisation. For this reason, our negotiations lasted for long and were complicated,'' Leonov told.
At the same time, the minister also noted that the air race organising committee was created beforehand. Representatives of all force structures were included there: ''We have a safety plan. We will take all measures, of course, to secure both spectators and pilots. We don't see any problems. We will meet all requirements to provide safety.''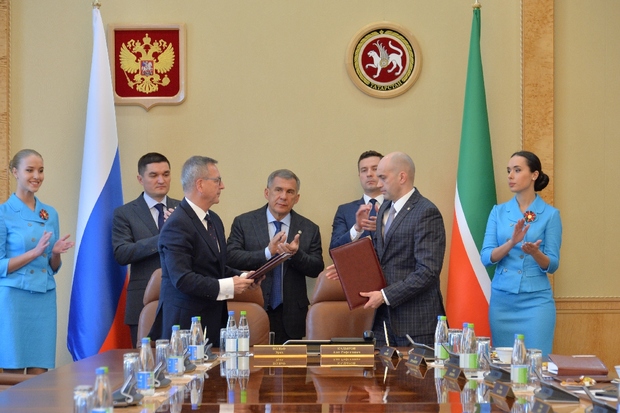 The general manager of Red Bull Air Race noted that Red Bull met all safety requirements: ''Taking into account negotiations that were conducted with various government bodies of Russia, I can assure you that the upcoming event will not only be entertaining but also absolutely safe.''
Russian pilot can appear in Red Bull Air Race
Participation of a Russian pilot in Red Bull races looks quite topical. Russians already competed in the competition in the past. But they can't do it in recent time. Wolf noted that the registration for participation in the race opened. This is why anybody who wishes can send an application. He said they did not receive applications from Russian pilots. Last year one pilot wanted to participate in Red Bull Air Race but changed his mind and now he is working in civil aviation.
Leonov also noted the importance of the participation of a Russian pilot in the air race and said that they were working on it: ''We are working with the Russian Air Sport Federation. We maintain a dialogue and think that a Russian pilot will participate in Red Bull Air Race in the future.''
Reference
2017 Red Bull Air Race Calendar:
10—11 February — Abu Dabi (UAE)
15—16 April — San Diego (USA)
3—4 June — Chiba (Japan)
1—2 July — Budapest (Hungary)
22—23 July — Kazan (Russia)
12—13 August — Europe
2—3 September — Europe
14—15 October — Indianapolis (USA)
Analytics