Tatspirtprom fails to supply vodka abroad
A large Russian producer of the forty degrees hard liquor is not among the leaders in export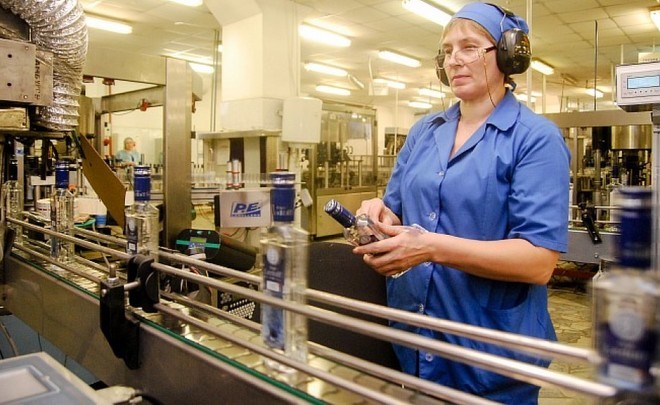 Despite the fact that Tatspirtprom is increasing export volumes of vodka, it is far from being among the leaders. Experts believe that so far the Tatarstan company cannot make money out of foreign sales, but it have to invest huge amounts of money earned on the domestic market to develop foreign markets. However, even large investments do not guarantee success.
A largest producer of vodka, Tatspirtprom, is not among the largest exporters
Federal and regional alcohol markets research centre (CIFRRA) has issued a new report on the state of the industry. According to it, the volume of export of the Russian vodka, liqueurs and spirits grew by 14% last year compared to 2015, and amounted to 49 million litres, СIFRRA reports. Director General of CIFRRA Vadim Drobiz notes that the exports of vodka increased along with its production in the country as a whole (a growth amounted to 16%).
Izvestia newspaper presented the results of the largest exporters, according to CIFRRA. Main beneficiaries of the export of vodka and liqueurs and spirits products last year were Russian standard (10bn rubles), Parliament (7bn rubles), the Mariinsky distillery (produces vodka Beluga, 3.7bn rubles) and Moscow factory Kristall (1.8bn rubles).
However, this list does not include the largest vodka producer in the country, Tatspirtprom.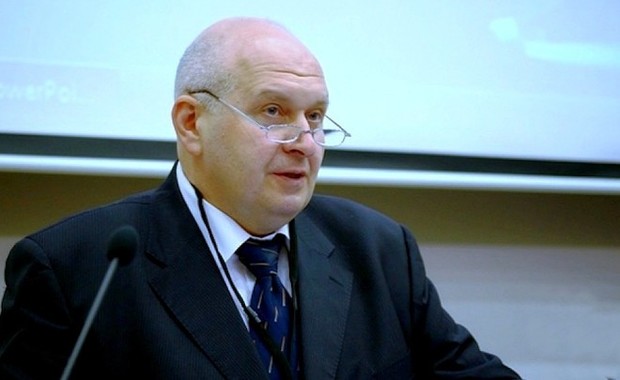 Vadim Drobiz: ''Export is the most expensive operation. One needs to convince consumers to buy your vodka here.'' Photo: градус-0.рф
Tatspirtprom is lagging far behind
According to Tatspirtprom itself, the company is among the ten largest exporters of alcohol products in Russia. What is more, output increased by 48% compared to 2015. However, the absolute figures are very far from the leaders. As Realnoe Vremya was informed at a press conference of the company, 830.000 litres at 94 million rubles were exported in 2016, while the leaders have their revenue from supplies abroad in billions of rubles.
The share of exports in sales of Tatspirtprom in 2016 was less than 1% (in total TSP produced 12.4 million decalitres of alcoholic products, including 11.5 million decaliters of vodka).
''Tatspirtprom is just beginning to develop exports,'' believes Vadim Drobiz, Director General of CIFRRA. ''We have in Russia only one export-oriented company, Russian Standard. It sends 60% of the produced vodka for export. It is impossible to surpass it. Export is the most expensive operation. One needs to convince consumers to buy your vodka here. Rustam Tariko spent hundreds of millions of dollars on advertising to make his vodka popular in the West. The export requires much money and time. Now Tatspirtprom still has to spend and spend on promoting its vodka in other countries.''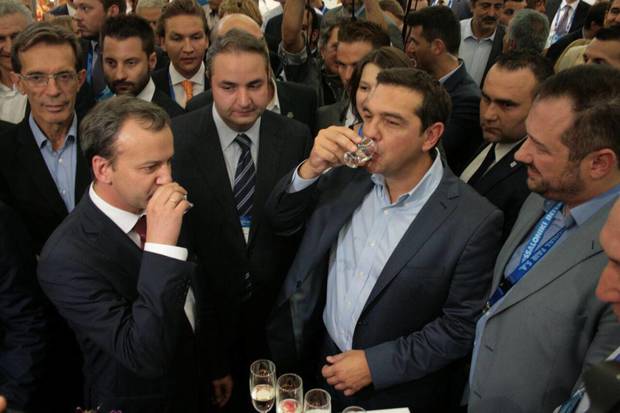 Dvorkovich as the chief promoter of Tatarstan vodka or the exports at the expense of domestic sales?
Tatspirtprom prefers not to disclose the information about how much money the company spends on the promotion of products abroad. The press service assures that ''the primary way to seek partners abroad is the participation in major specialised exhibitions''. As an example they cited International exhibition in Thessaloniki in September, where Russian Vice Prime Minister Arkady Dvorkovich treated Prime Minister of Greece Alexis Tsipras with Tatarstan vodka.
However, they still spend money on promotion, and apparently, a considerable amount. A year ago, there was a tender for promotions and a tasting in Germany. The order amount was estimated at 1.7 million rubles.
Nevertheless, Drobiz is sure that the company is developing in the right direction, although exports, in his opinion, not only bring revenue but it also the whole promotion of the products turns on income from domestic sales.
''It's a time-consuming program of Tatspirtprom, which they have started and are developing,'' told the director of CIFRRA. ''The company has the possibility for this. If one develops the export direction, they should be able to finance it. They earn good money on the domestic market. They could use this money to develop exports.''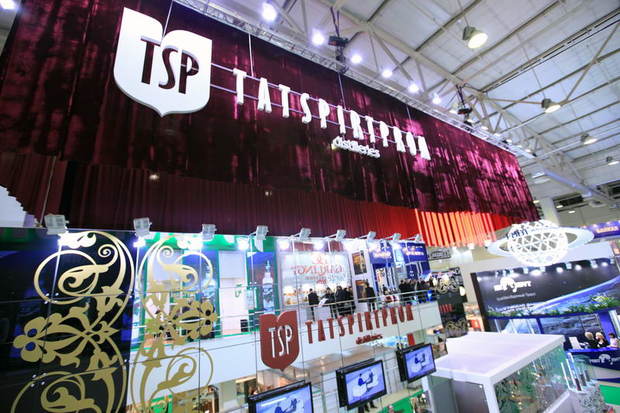 Tatspirtprom is going on the beaten paths
Now the products of Tatspirtprom are sold to Abkhazia, Azerbaijan, Armenia, Germany, Georgia, Kazakhstan, China, Korea, Ukraine, Peru, Kyrgyzstan, Turkmenistan, Latvia. Over the next three years, TSP aims to reach 1 million decaliters of exports a year. In early 2017, they have signed the first supply contract with the United States. They consider supplying to a number of countries.
In fact, TSP, apparently, has chosen those countries where the path has already been trodden by other manufacturers. According to CIFRRA, most part of vodka is sold to Germany (6.9 million litres in 2016), Ukraine (6.4 million litres), the UK (3.5 million litres), the USA (2.5 million litres), Latvia (1.7 million litres) and Tajikistan (1.1 million litres). At the same, there was an increase in exports to the U.S. in 2016 by 178.000 litres per month, Latvia – by 59.800 litres, Bulgaria — by 47.400 litres, Germany — 43.700 litres, However, the supplies to the United Kingdom and Ukraine decreased.
However, even in these countries, according to Drobiz, no one is waiting for Russian vodka. He believes that not only the local culture of consumption of alcoholic beverages different from Russian one but also the image of Russia as an aggressor, which is being created by the media in some countries, prevents the promotion of Russian products abroad.
''The consumer of our vodka in the world is divided into several groups,'' says Drobiz. ''The first group is our former compatriots. This market is huge, 5 million people have left Russia to live far abroad over the last 20 years. There are former Russians of long exile. There is a local population that feel themselves great by drinking local national production. Vodka is also produced in every country in the world. It is better to consider who is profitable and who is not profitable to work with marginally. It is profitable to work with foreign countries. They sale alcoholic products much more expensive. Then, CIS countries, former territory of the Soviet Union. But they have their own vodka, and it is no worse. There was a good market of vodka in Ukraine. We lost it. In Kazakhstan, our vodka is decently presented, and not cheap one. Everywhere. But we still need to work and develop these markets. Each country should decide where it will work. But everywhere it is extremely expensive. Especially foreign countries. One can take the container there, but it is very expensive to sell it.''
Events