Koreans in Tatarstan: how many they are, where they work and what dogs they eat
Chief Korean of Kazan Rudolf Kim told what they appreciate the nation for and what can be the real reason of the conflict in Biryuli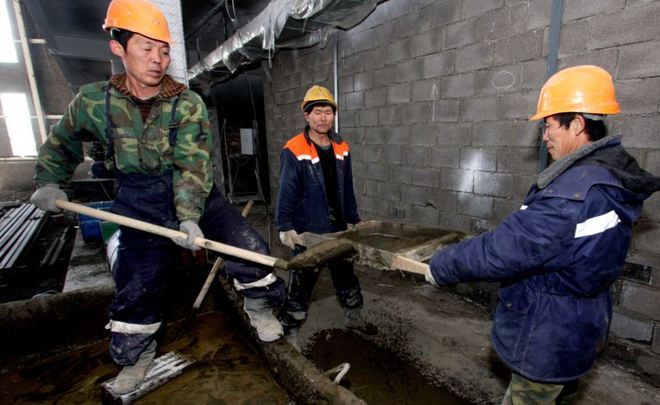 About 1,500 Koreans work in Tatarstan. They are citizens of both North and South Korea. Apart from labour migrants, about another 900 ''Russian'' Koreans live in the republic. They are our fellow citizens, descendants of Koreans who moved to Russia in the tsar era. In 1937, they all were departed to Middle Asia. Many of them started to return to their native places after Perestroika. Head of the National and Cultural Association of Koreans in Kazan Rudolf Kim was one of them.
They ask little but work a lot
Koreans come to Tatarstan to work on construction sites. The republic is not the only region that is popular among citizens of Korea. And Russia is not the only country in the world where they go to make money. Koreans work in many countries in the world including China with the cheapest labour force. Why do employers like them? They don't drink alcohol, eat little and work a lot.
''As labour migrants, Koreans appeared in Kazan in 2007. Lyceum No. 177, which is a big modern school with a swimming pool, was their first work place. When people discussed whom to hire for construction, they came, looked and said: ''We will do it on time''. They constructed the school ahead of time. They work mainly on restoration and indoor works – tiles and marble. It is easy to make the frame, walls, roof, while plastering and filling mean a work on thousands of square metres. What an effort is needed? It requires tidiness and detailed work. This is why they are in demand. They can offer inexpensive price and work fast,'' head of the National and Cultural Association of Koreans in Kazan Rudolf Kim tells.
Law abiding and friendly
Except the latest case in Biryuli (Editor's Note: a fight that took place on 2 January 2017 between local workers and people from Korea as a result of which one foreigner died), the Ministry of Internal Affairs could not remember any appearance of Koreans in crime reports.
According to deputy head bailiff of Tatarstan Elvira Labasheva (bailiffs are responsible for deportation of illegal migrants too), representatives of Korea don't appear on the lists of people who violate the migration law. She says that they often have to depart citizens of Uzbekistan, Kazakhstan and Tajikistan. As Kim says, a Korean will never start a conflict himself:
If they started to response during the conflict, it means they were insulted much. Once there was a conflict on the construction site. When started to find out who was guilty, it turned out one of the local people was the provocateur. Will people who come from 8-10,000 km behave in such a way that people will speak of them bad?''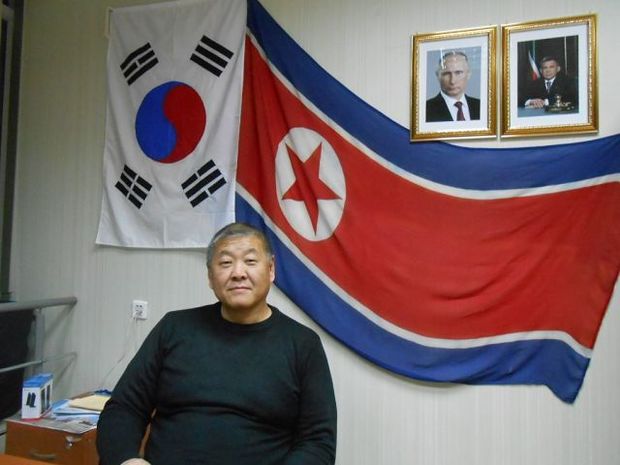 Do North or South Koreans work in Kazan?
Citizens of North Korea work on constructions sites. But Kazan has many representatives of South Korea who are mainly students and graduates who remained in Kazan on graduation. Son Mi is one them. He came to study Architecture. Now he is getting a second degree. Son brought his wife here. Their three kids were born in Kazan. South Korea often sends its young abroad, not to get a diploma but to acquaint with a country and learn a language. Having studied here several semesters, Koreans can go to another country to study. In Kazan, they go to the Kazan State Medical University, History or Law Faculties of the Kazan Federal University.
''North and South Koreans speak one language, they perfectly understand each other. Moreover, we organise meetings, illegally, of course, because they are not allowed to talk to each other. But they talked calmly and were very glad about it.''
Do Koreans eat dogs?
Rudolf Kim doesn't have any intention to boggle and says directly: yes, they do. Even Koreans who have been living in Russia for a long time and assimilated can't refuse their national dish. However, dog meet is not an everyday menu but a delicacy. It is a dish that Koreans can enjoy only during celebrations.
''I am quite sure that the case in Biryuli started with ''But you are dog eaters!'' and all hell broke loose. I often heard, especially when I just came here, that ''you, Koreans, are not people but dog eaters''. I heard these insulting words even from police workers.
Rudolf Kim says we can do nothing, there is such a difference. For example, Russians are not understood in India because we eat cow meat… Kim denies that Koreans can steal dogs from people of Kazan.
''There is no such thing. People who eat them breed them. They don't steal. Probably there were isolated cases that they found a homeless dog and ate it. Not only Koreans eat dogs – Thais, Vietnamese and Middle Asian people also do it. Many Russians and Tatars who have lived in Middle Asia ask me where they can found dog fat. It is used for treatment as well as badger fat. Many acquaintances of mine cured serious diseases like tuberculosis, pneumonia thanks to dog fat.''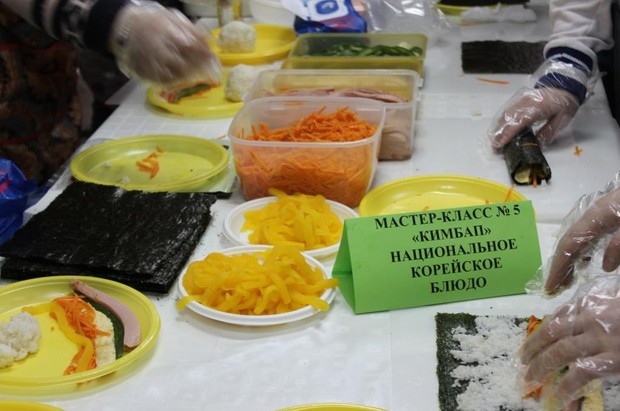 By the way, carrot à la Korean has nothing to do with the national cuisine. It is an invention of Koreans who lived in the USSR. In Soviet shops, they did not have products they used to eat, and they liked only carrot.
How do Koreans conserve their culture in Tatarstan?
According to Rudolf Kim, Koreans became Russian because many generations have lived in Russia. ''The majority of Koreans are Russians,'' he says. After deportation in 1937, they were not allowed to speak their mother tongue and give their kids Korean names. For example, his father is pure Korean, and his name is Afanasy. His mother is also pure Korean named Daria. Nevertheless, ''Russian Koreans'' try respecting their traditions, I don't mean only food.
'We have an especial education. We respect our parents. I have been referring to my father and mother with the formal ''you'' since I was a kid. Unfortunately, now we are losing this tradition. Our kids got another education, they don't refer to me formally.''
The National and Cultural Association of Koreans in Kazan where meetings and concerts are held opened in 2001. The next event will be on New Year's eve in the Chinese calendar. Guests from South Korea will come. In this country, much attention is paid to the support of compatriots abroad.
''They conquered the world with their technologies. They have a rich culture. They demonstrate it and help us conserve it. They come here every year, not only to Kazan but also to many Russian cities.''
Why is the Korean culture becoming popular?
Rudolf Kim notes that the Korean culture and language become more popular every year. What is more, Russians and Tatars, not ethnic Koreans, are the majority of the learners.
''The Korean language is the most popular language among the languages taught in the House People's Friendship. We have two schools. Korean is taught at the Kazan Federal University and the Institute of International Relations. I ask why all people started to learn the Korean language? We have a visa-free regime with South Korea. There are many joint events. Many people want to go to the Olympic Games. In general, the country in itself is very comfortable for living. Learning Korean is free for ethnic Koreans, other people pay money.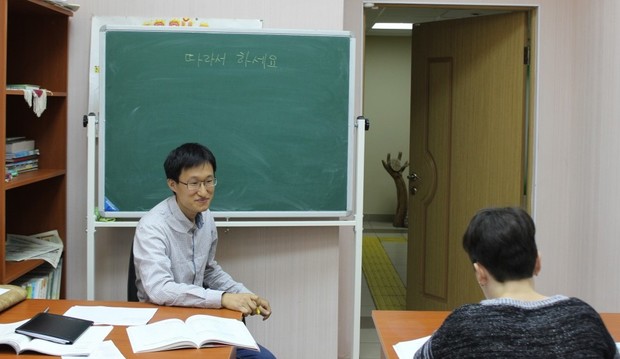 Oil and onion: how Korea and Tatarstan cooperate
We can't say that relations of Korea and Tatarstan are developed. According to the Tatarstan Investment Development Agency, the economy of the republic has not received investments from Korea in the last 10 years. The deadlock was broken in 2016. A Tatarstan delegation including President of Tatarstan Rustam Minnikhanov visited South Korea several times. In April, head of the Investment Development Agency Talia Minullina and President of Apollo Co., Ltd Mr T.G.Kwon signed an agreement on construction of a new production in the republic.
Apollo Co.,Ltd is the largest Korean producer manufacturing the whole range of shut-off valves and driving mechanisms for oil refineries, petrochemical factories, combined heat power plants and other industrial sectors. Products of the company are delivered to North American, Western European and Near Eastern countries. Production will start with shut-off valve assembly for the petrochemical complex. However, as time will go by, their own original details needed for creation of the full production cycle will be made.
The company already invested 25,2m rubles to organise the production in Almetyevsk District in the third quarter of 2016. The kick-off of the plant is due to take place in the short run. Onion cultivation is one of the key projects that are going to be fulfilled in the republic together with Korean investors.
Tatarstan was interested in the project during a visit of its delegation to South Korea and acquaintance with local agricultural producers who have a good harvest of vegetables, including onion. This year Tatarstan already managed to plant 60 ha according to Korean technologies. It is planned to plant 1,000 ha next year. The Korean national food corporation is going to participate in the management of Agromir Kazan world-class wholesale distribution centre. The Russian government also supports the project.
By Daria Turtseva. Photo: korea.addnt.ru